independence grove wedding | erik + rosa
---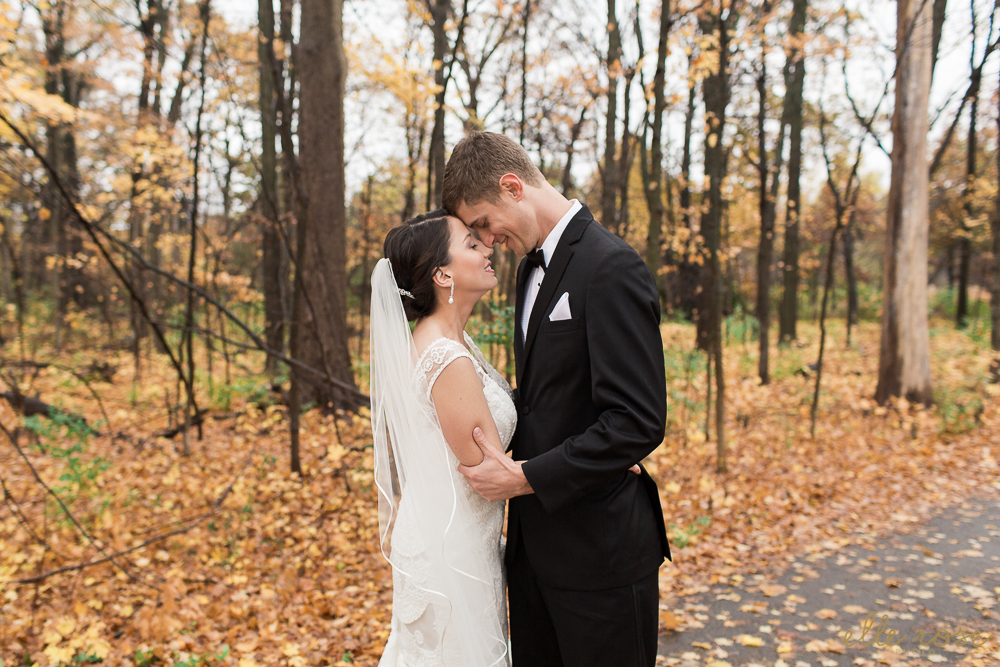 Hooray for fall weddings!! Erik and Rosa were married on a rainy Halloween, I mean raaaaiiiiny it – it really would not leave us alone. These two did not let it stop them from truly having a stunning wedding day, focused in on each other, and their loved ones. Luckily for their first look portrait time the rain was just a drizzle and Erik and Rosa decided to go for it, and man am I so excited they did! We had such vibrant fall colors surrounding them as they got to see each other for the first time. Nicki was along with me for the day, and she started out the morning with Erik and the guys, while I was hanging out with Rosa and her ladies : )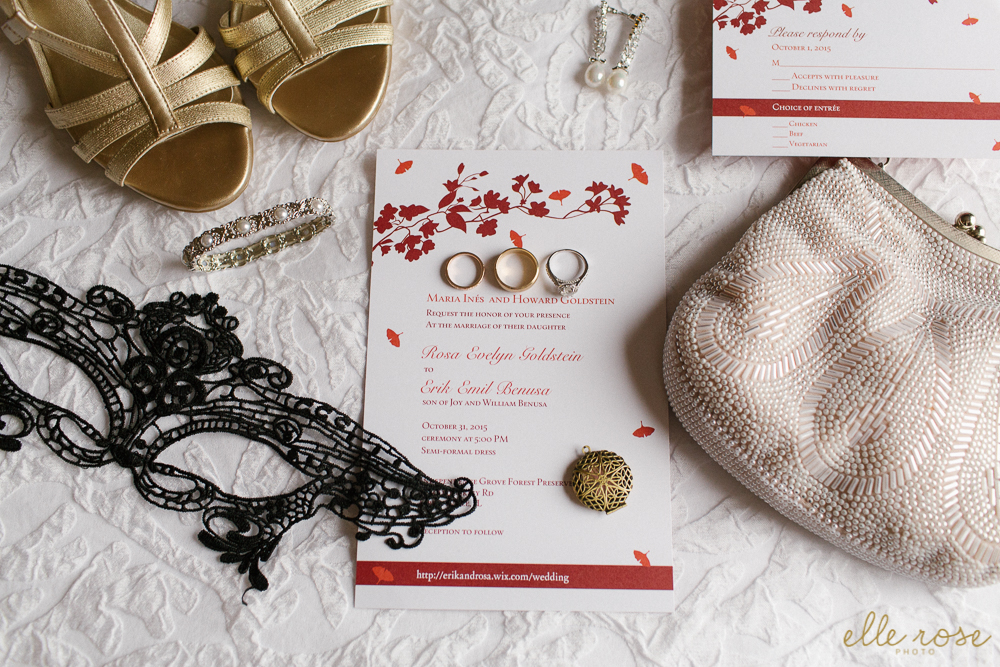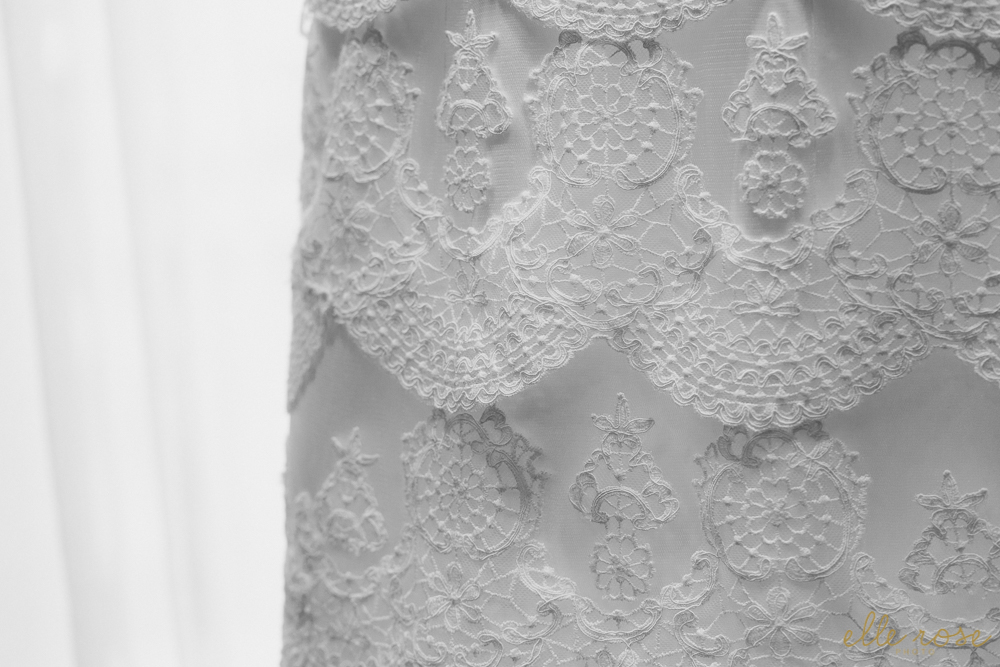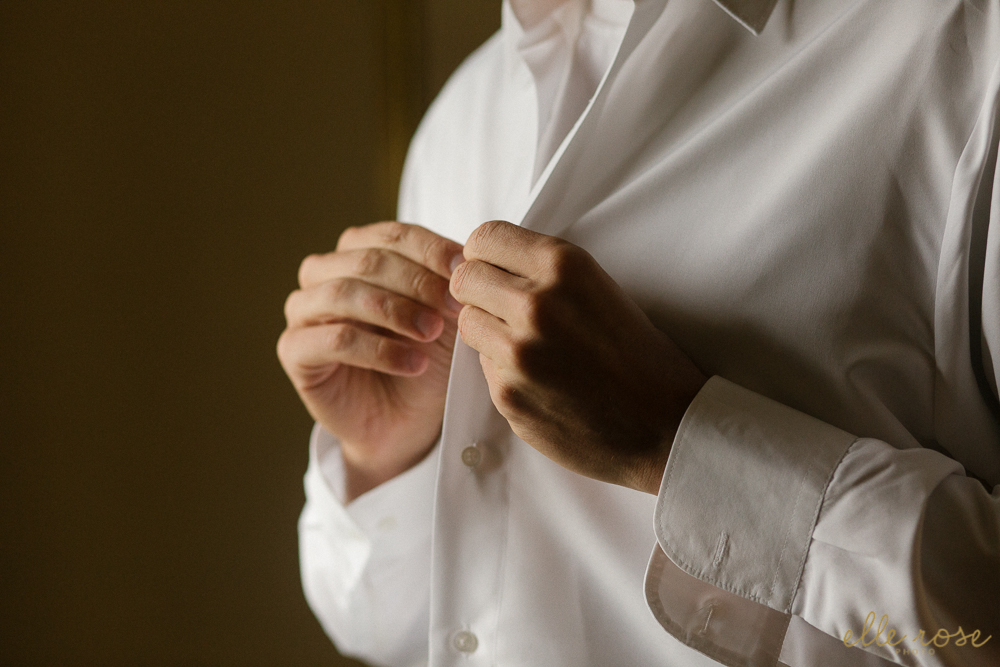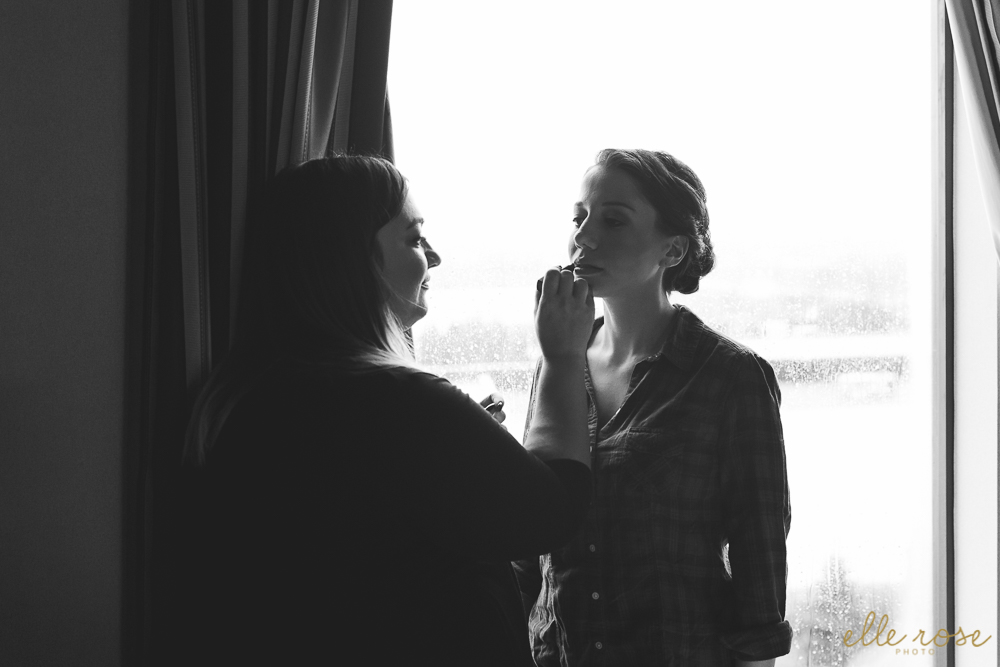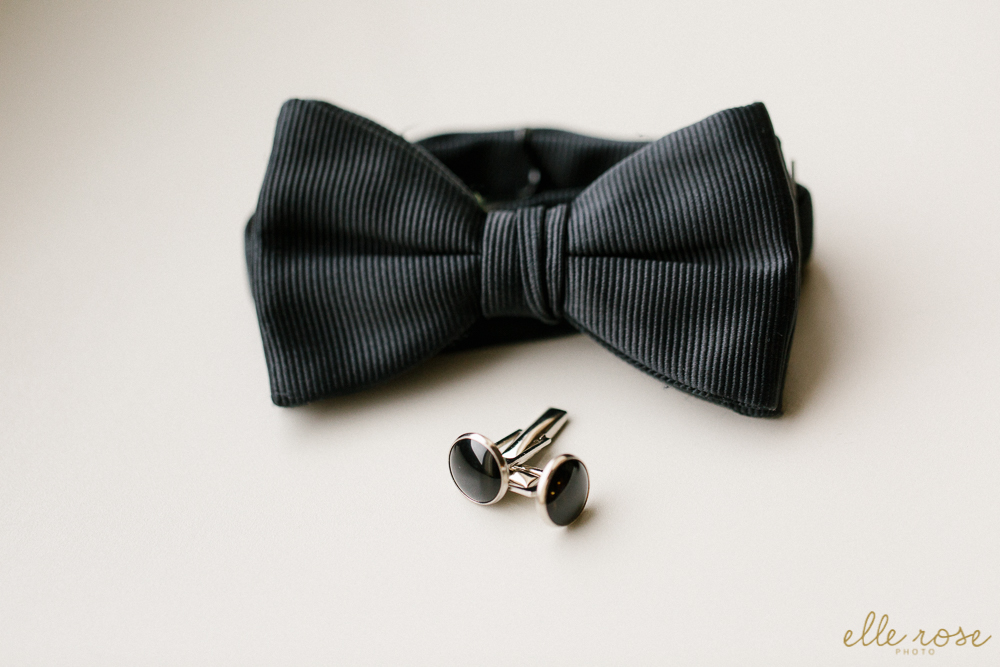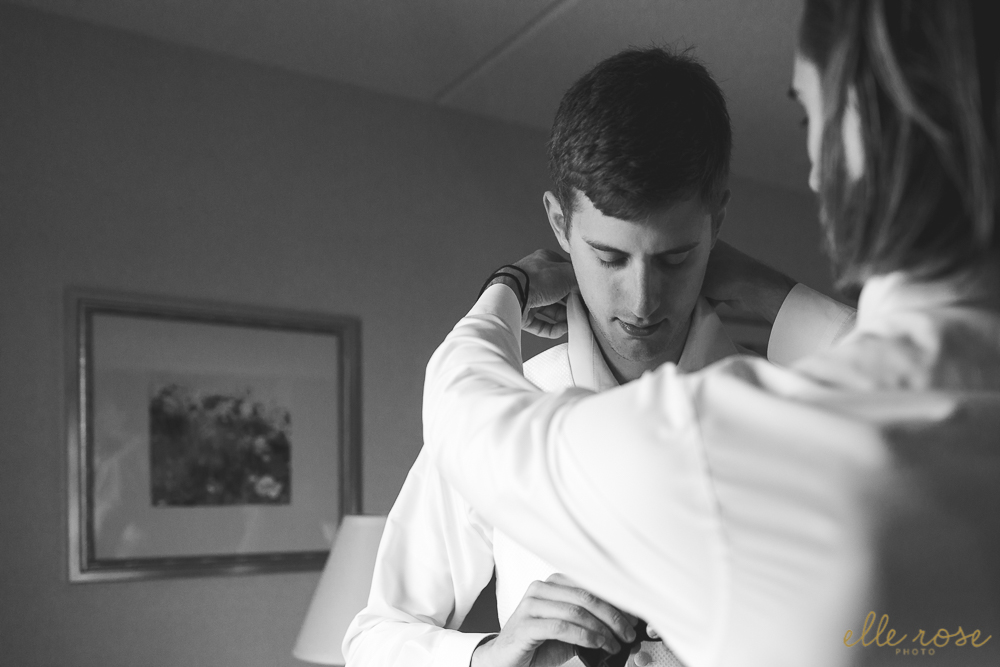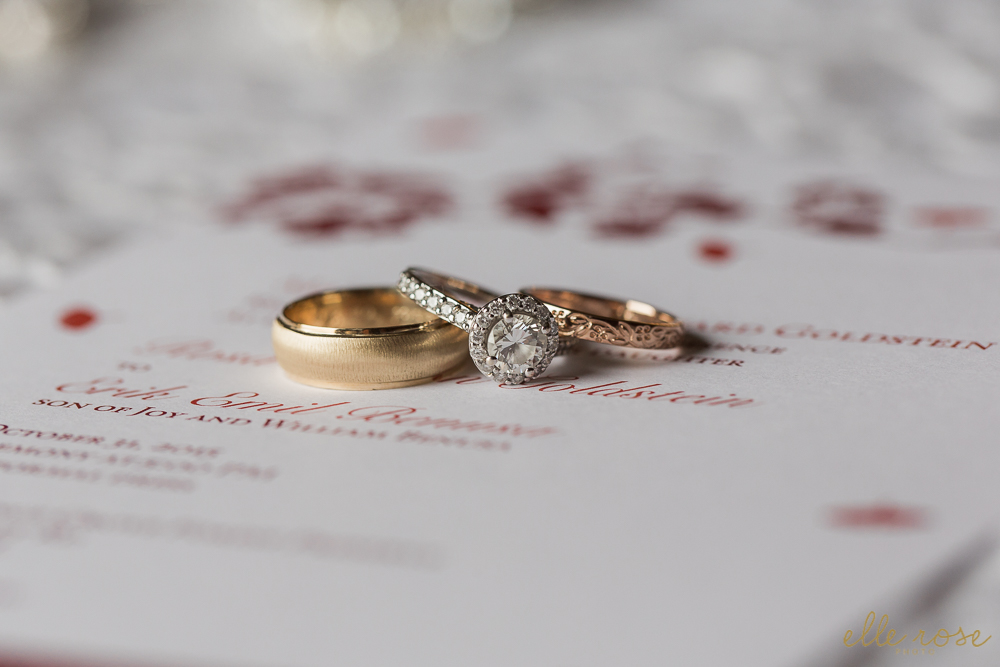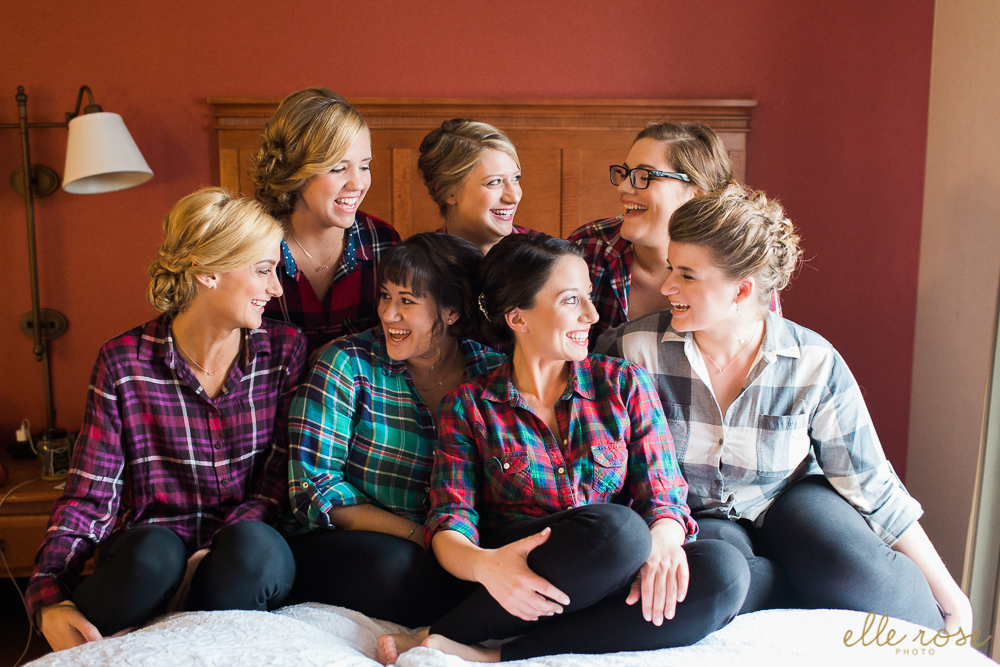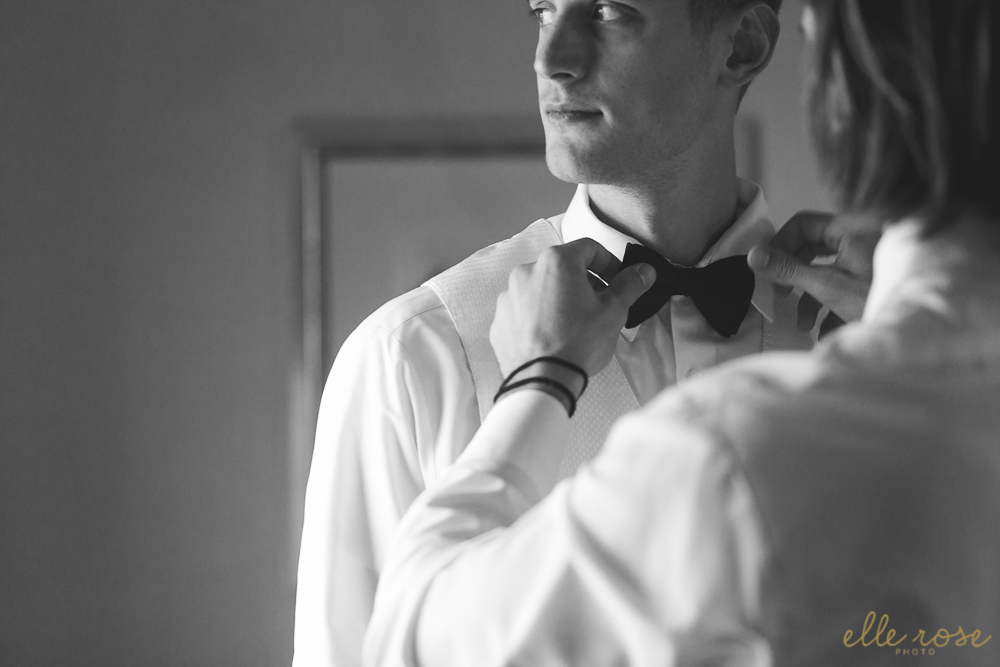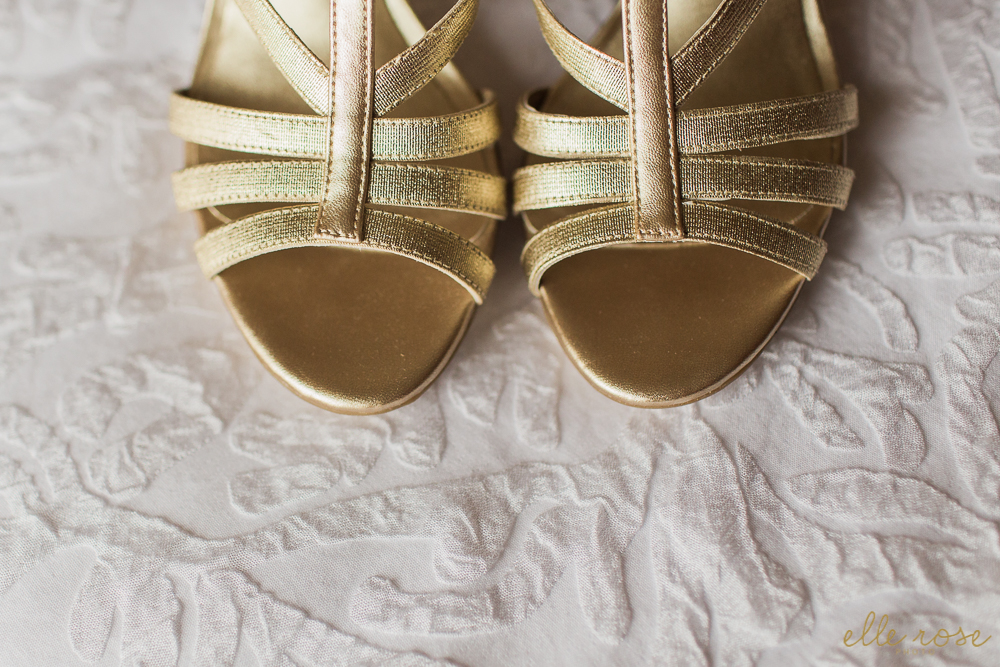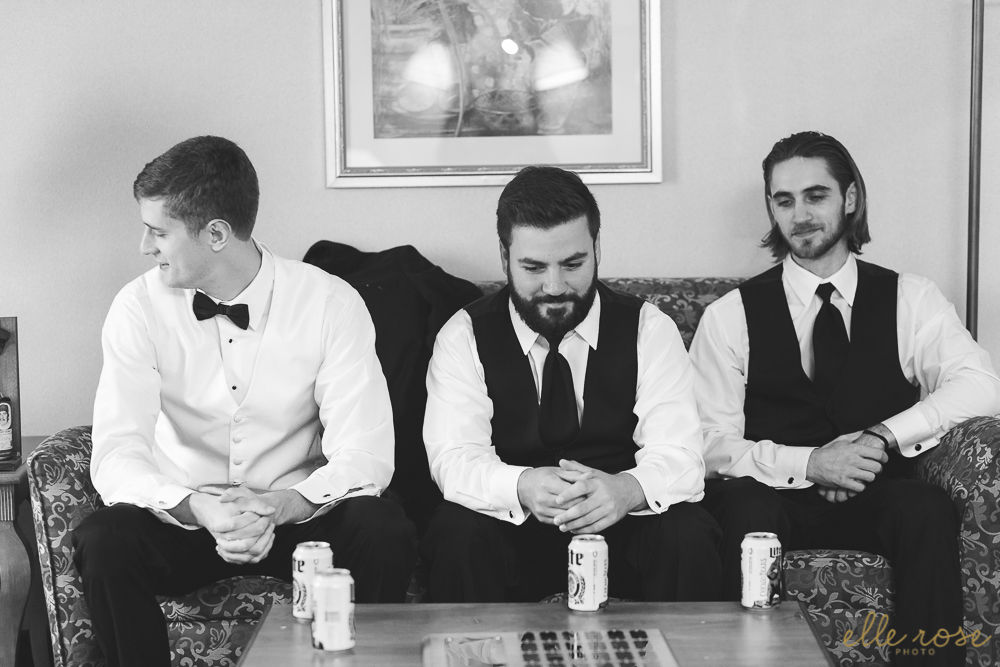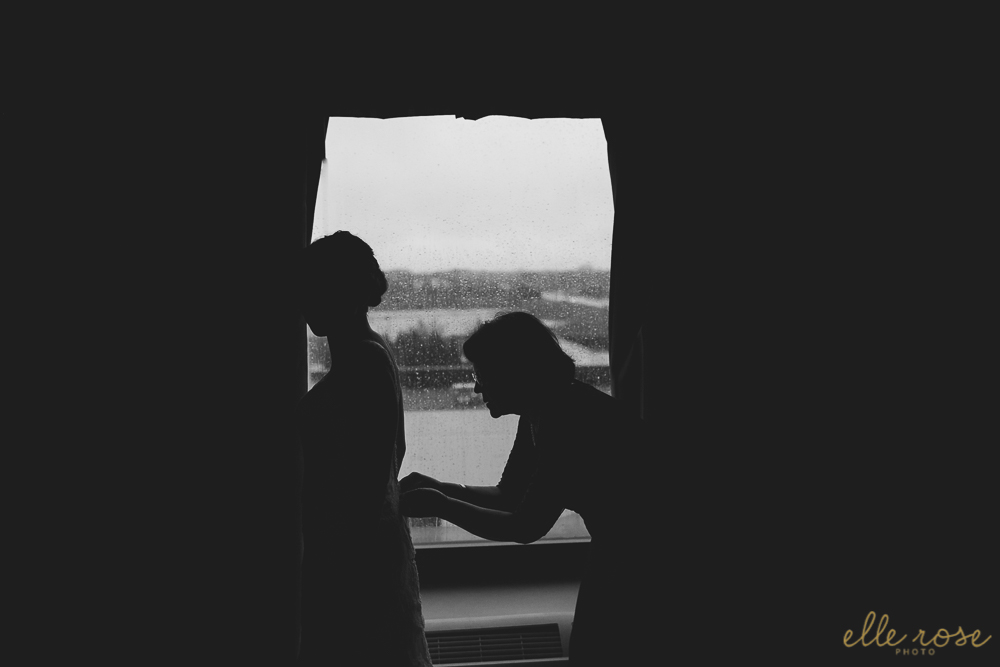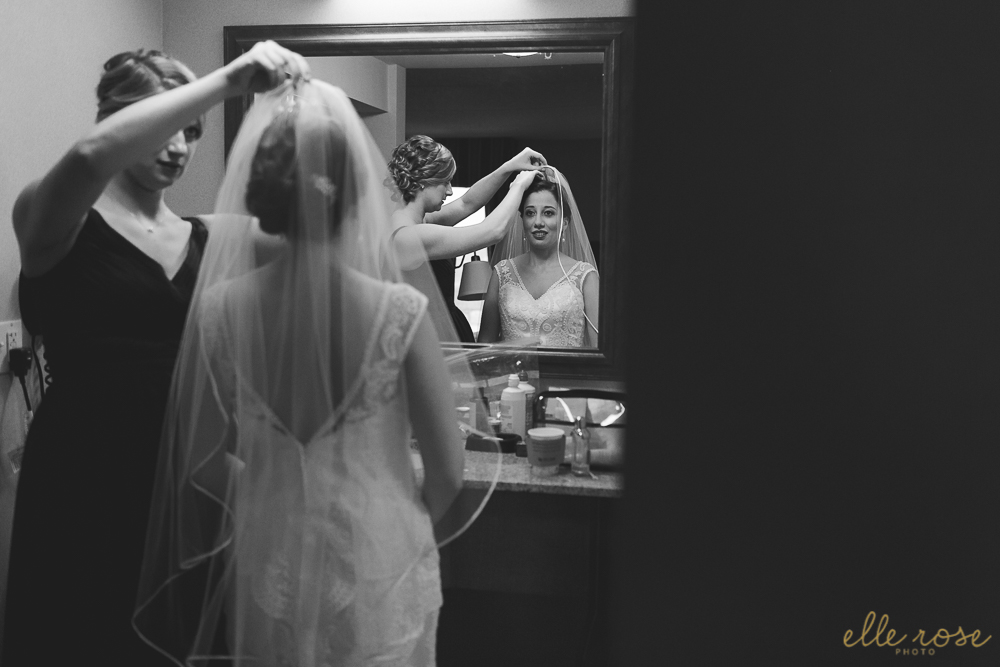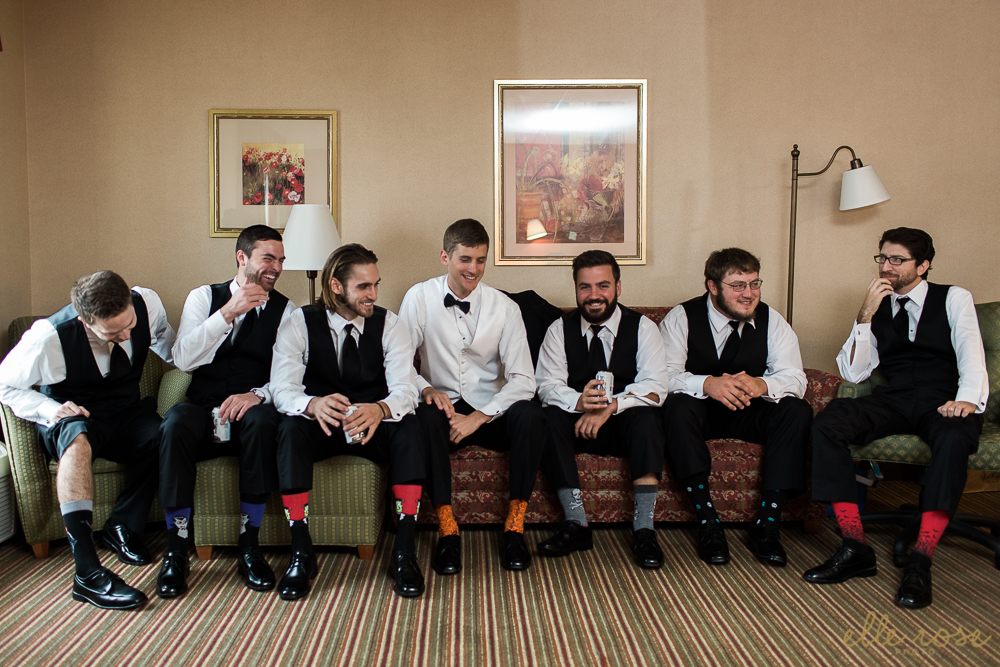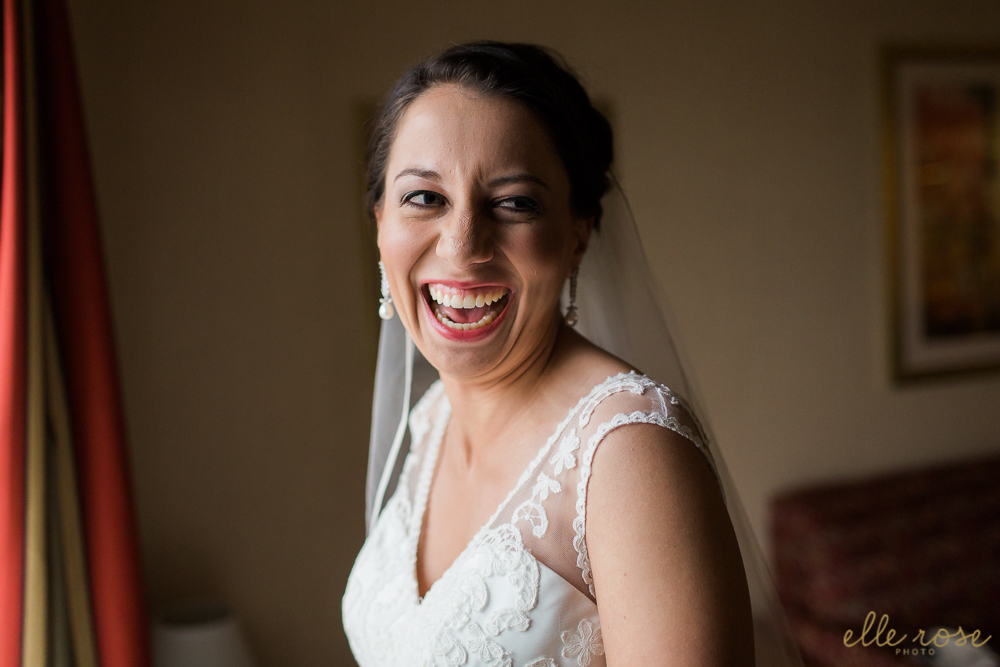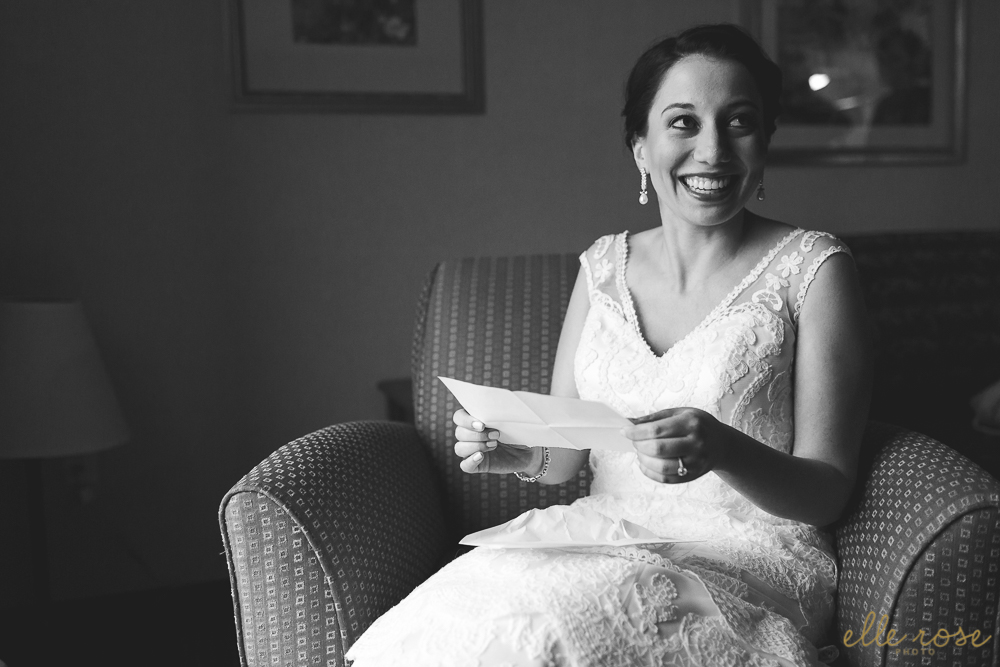 I mean Rosa, you were just an absolute vision!! Perfection : )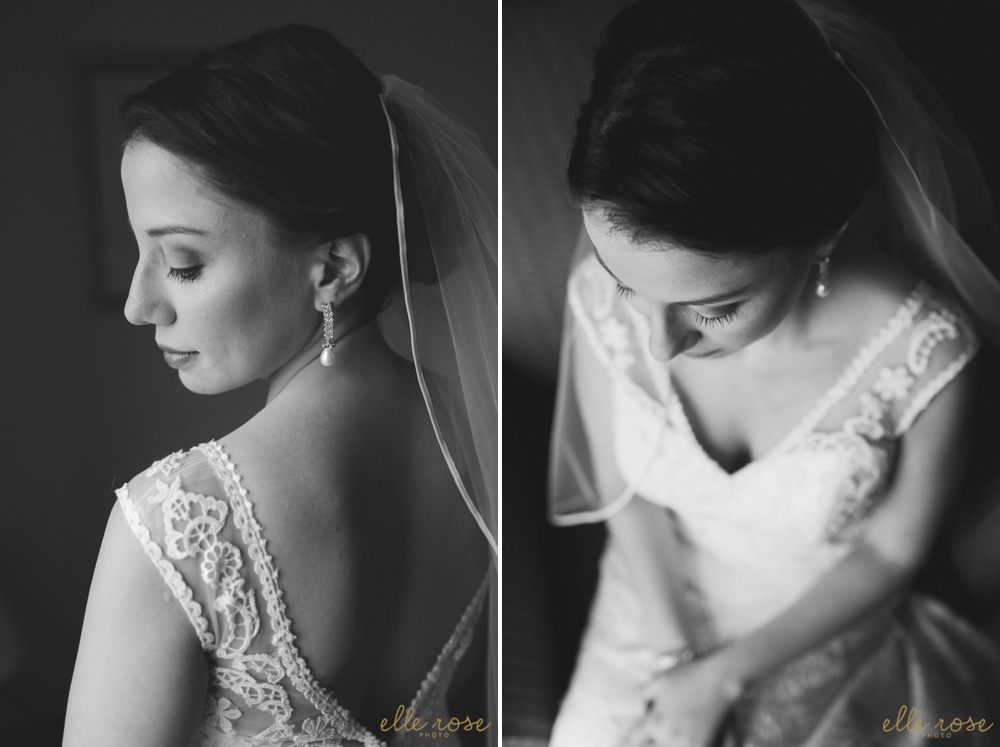 First look time — I was in love with these two for going for it and totally ignoring the rain : ) Such a fun moment to capture!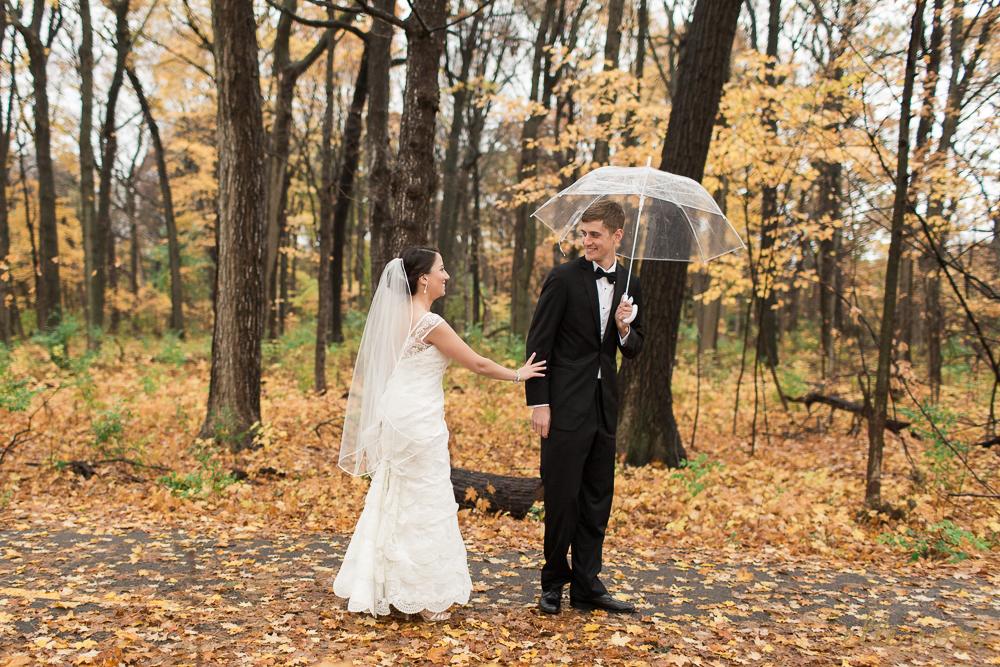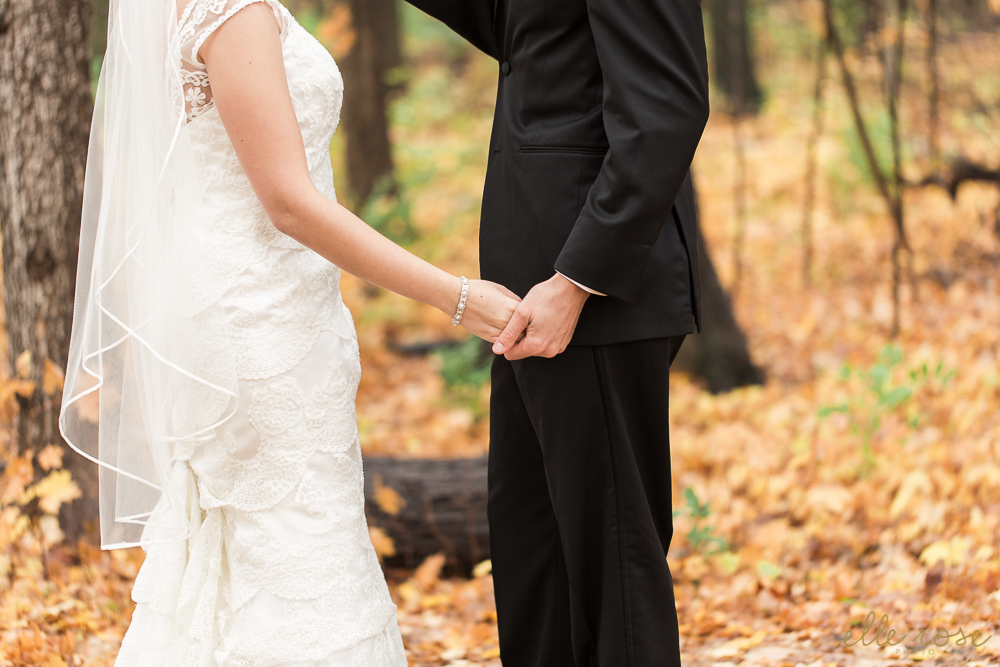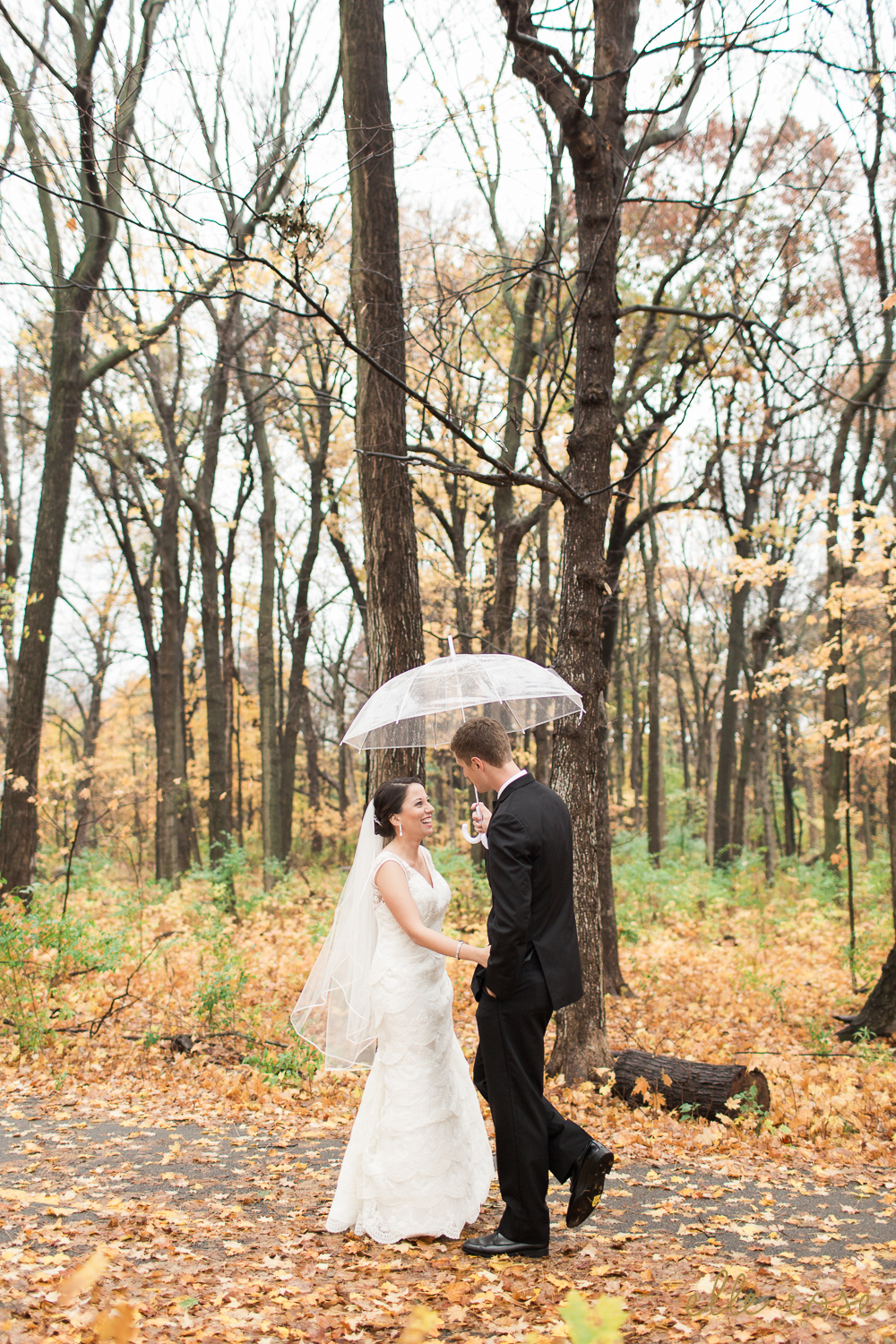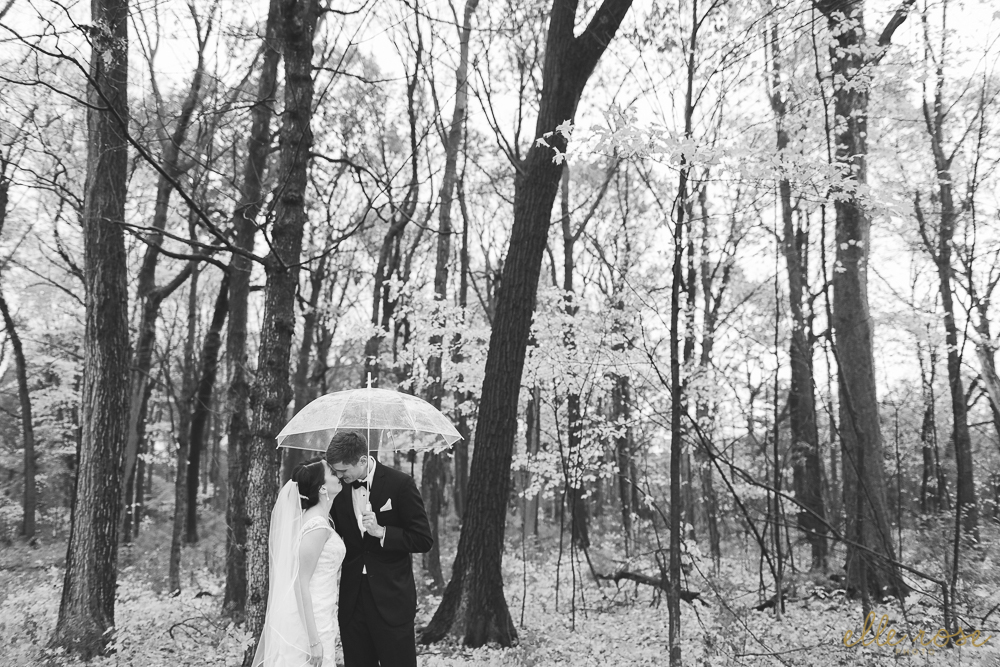 You two make my heart happy : )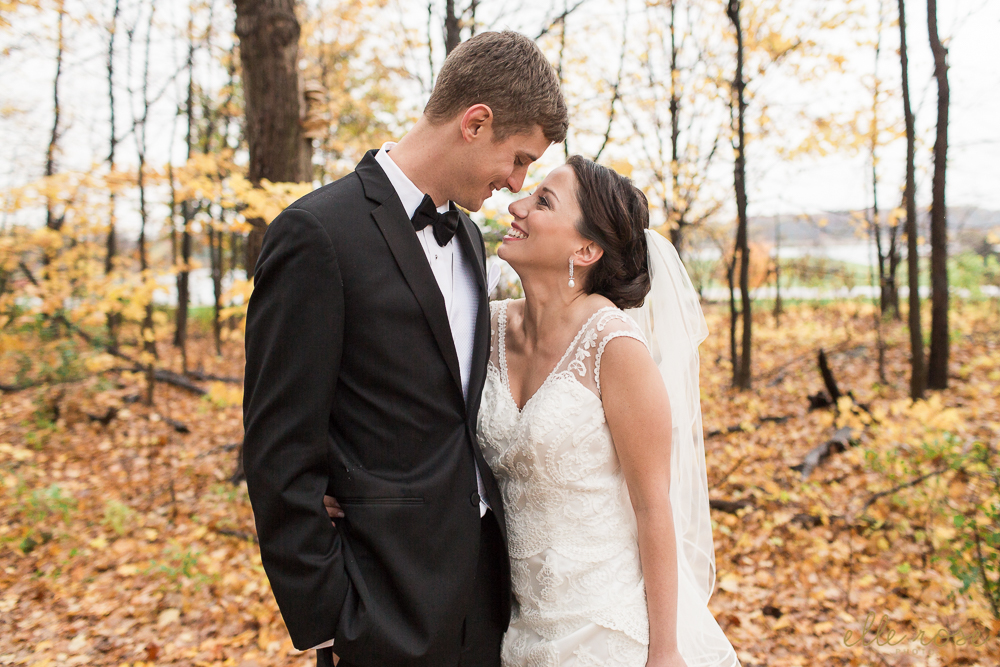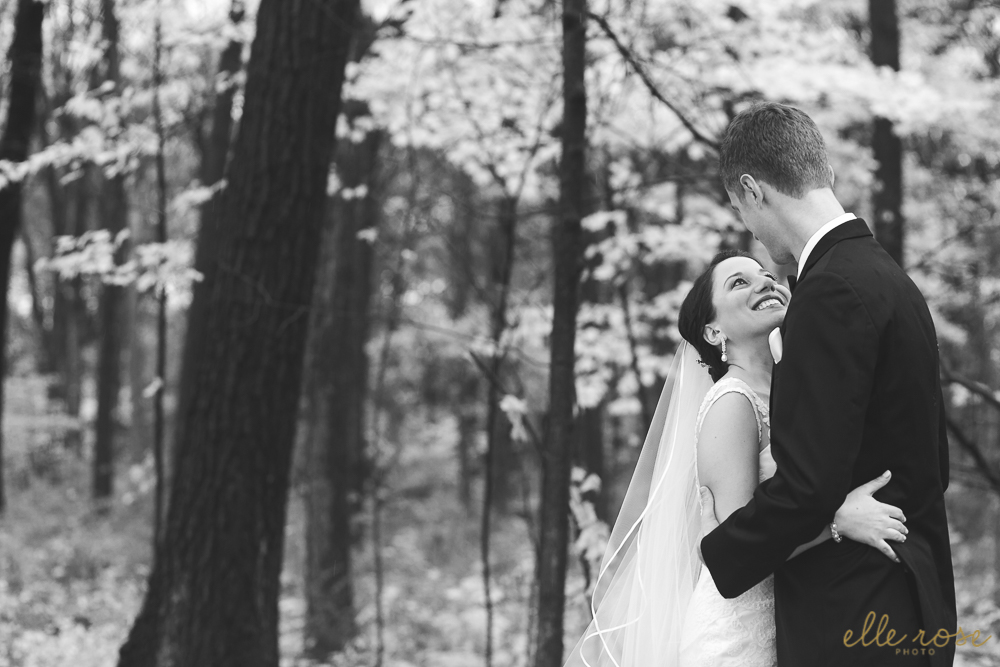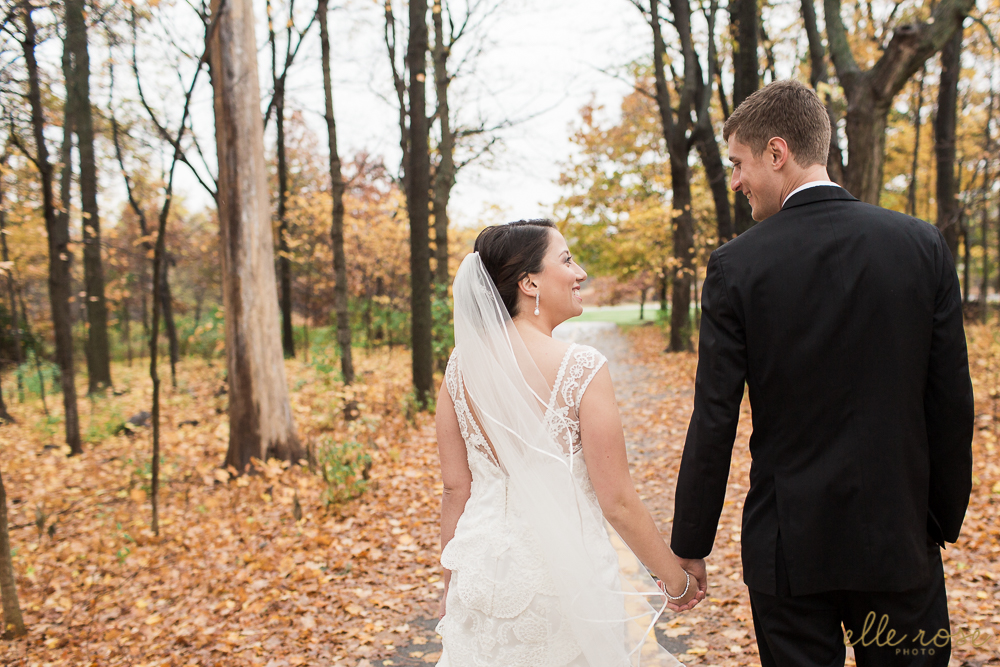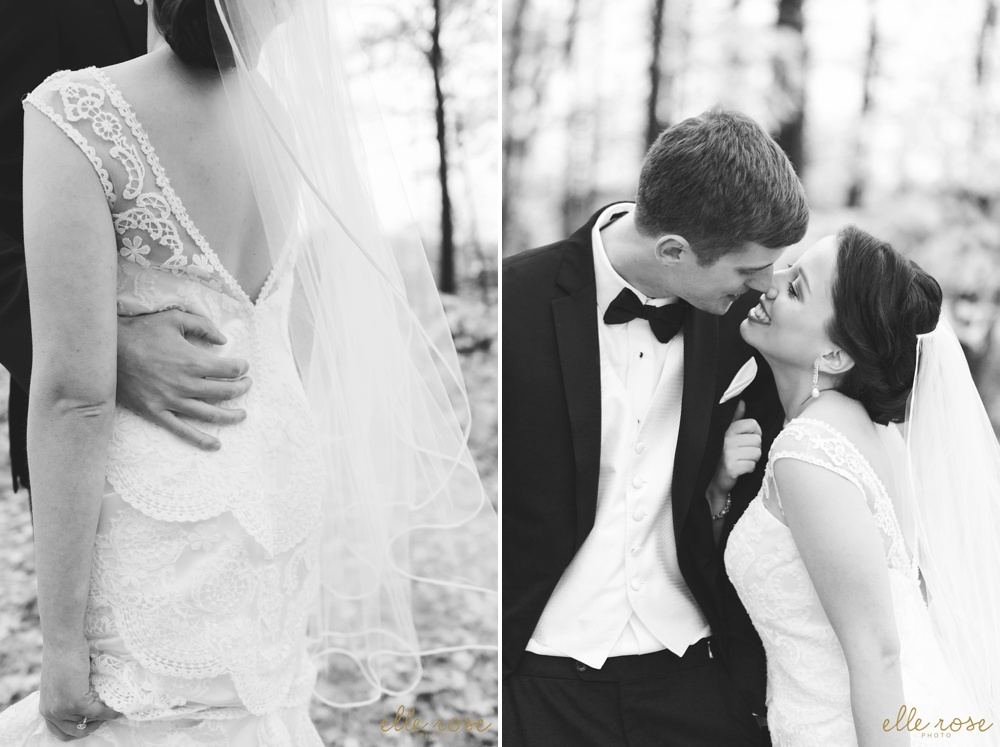 These beauties were so much to spend the day with! Loved those gorgeous blooms too!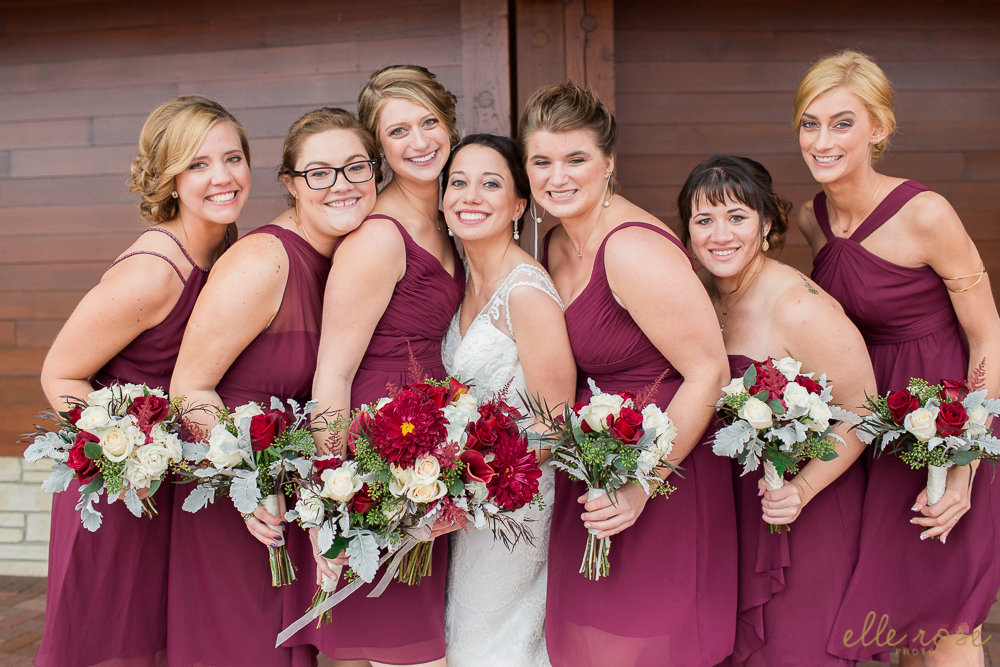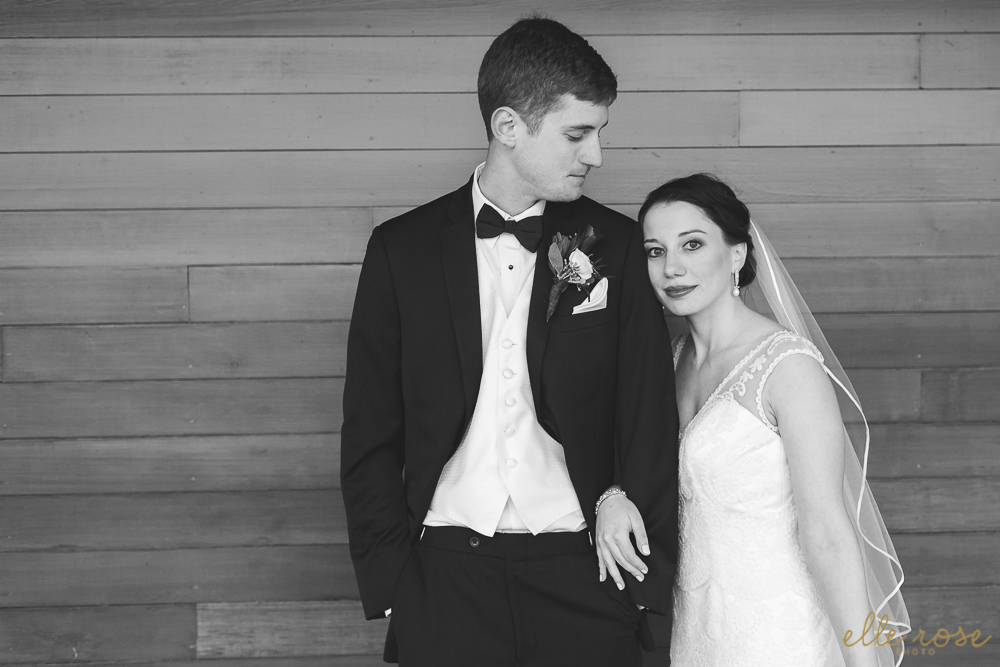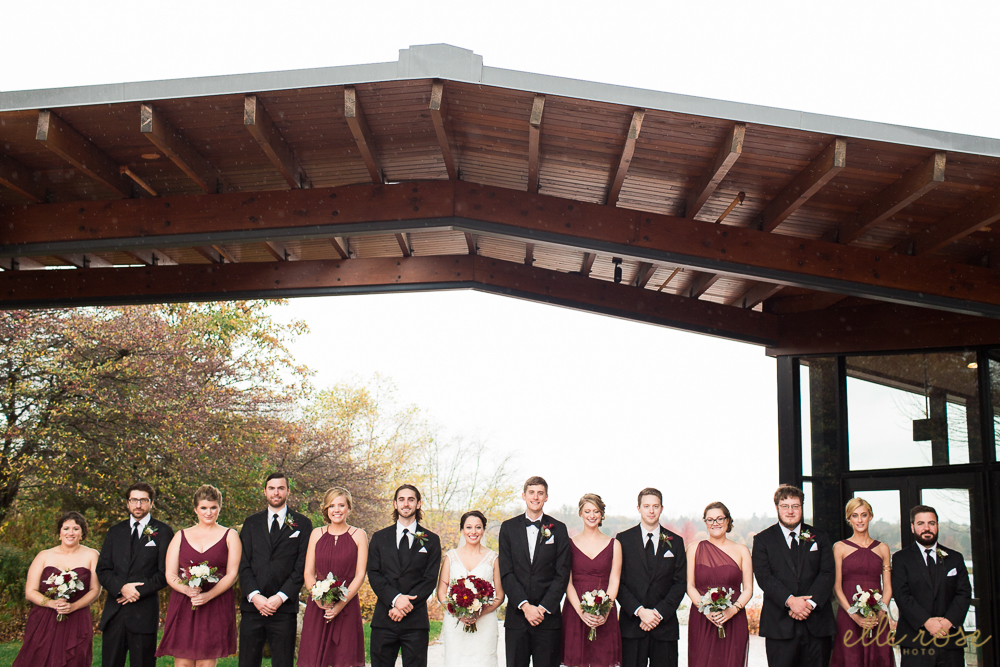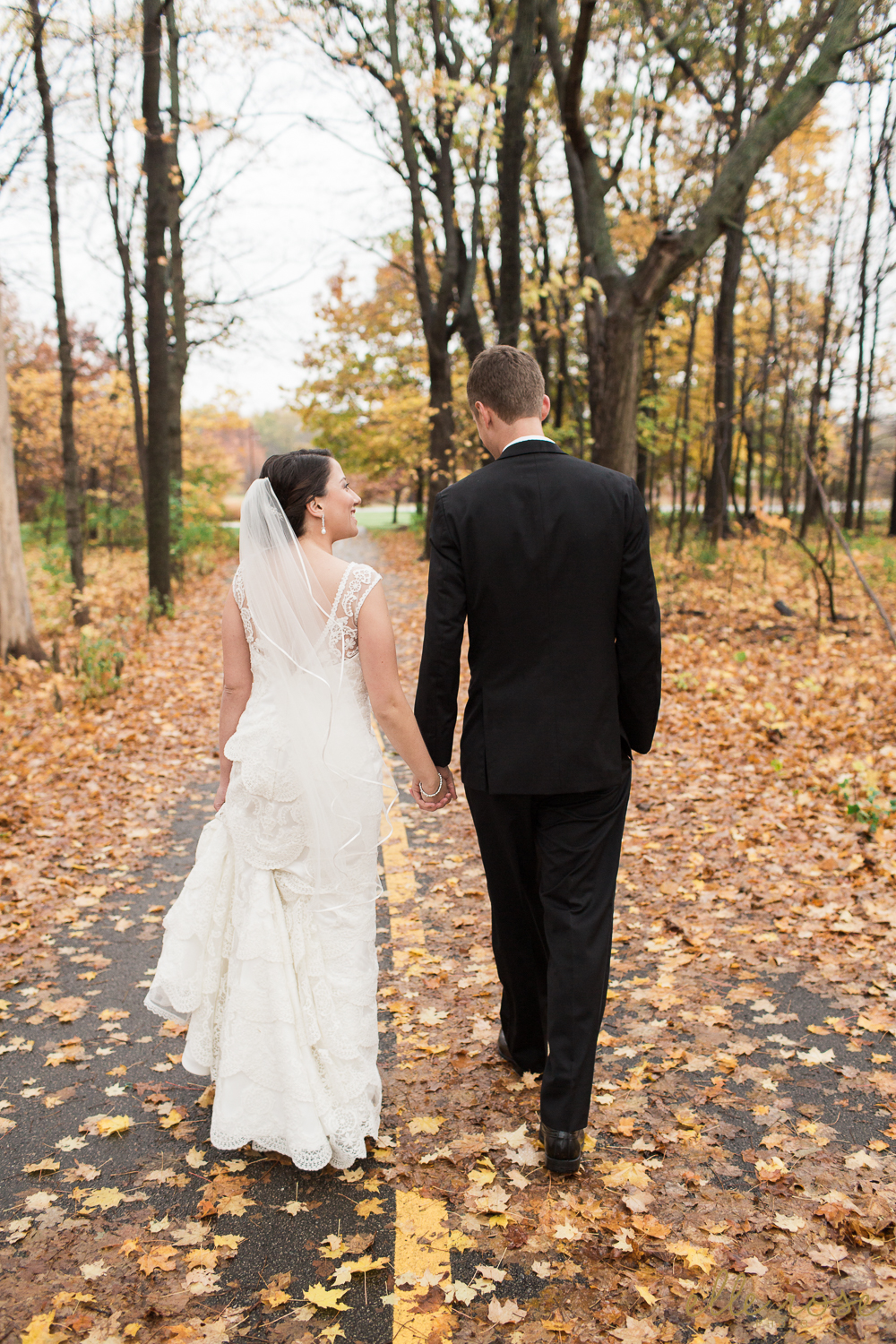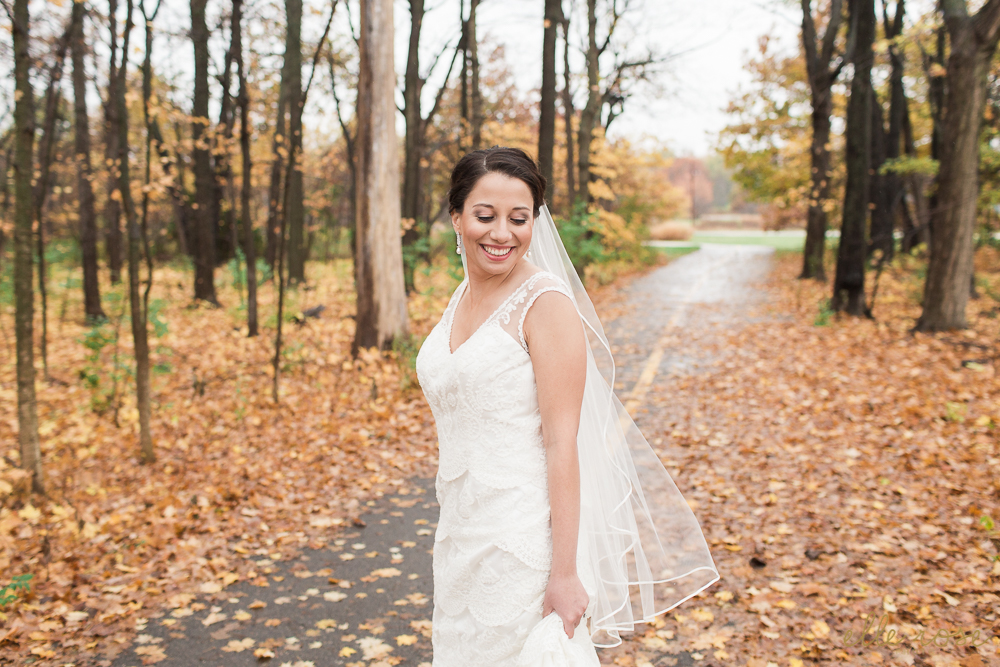 Male modeling success!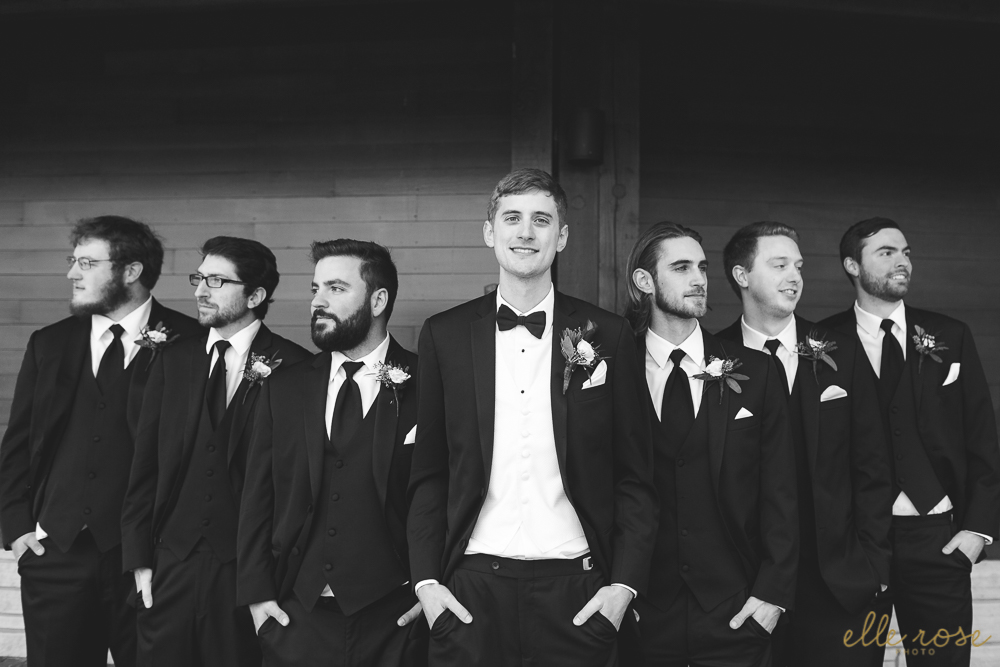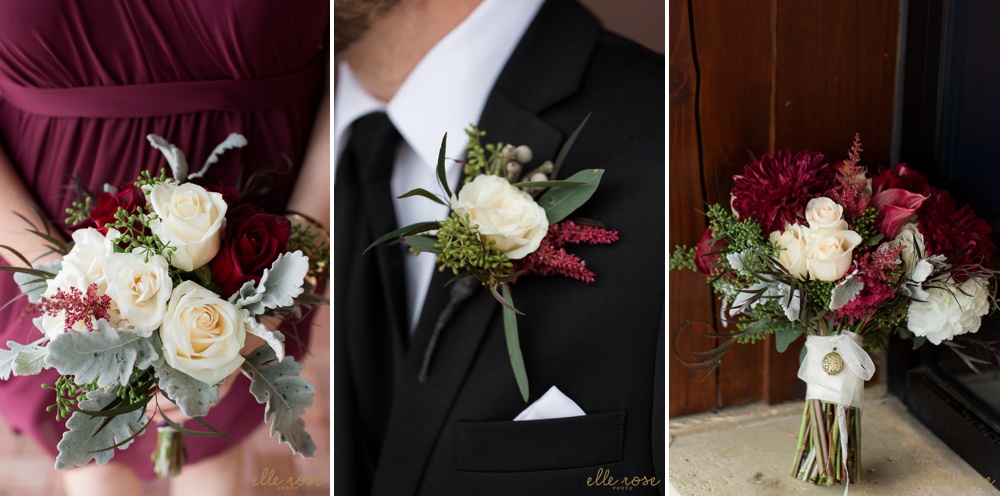 Yessss – please stop and take a picture of your gorgeous bride : )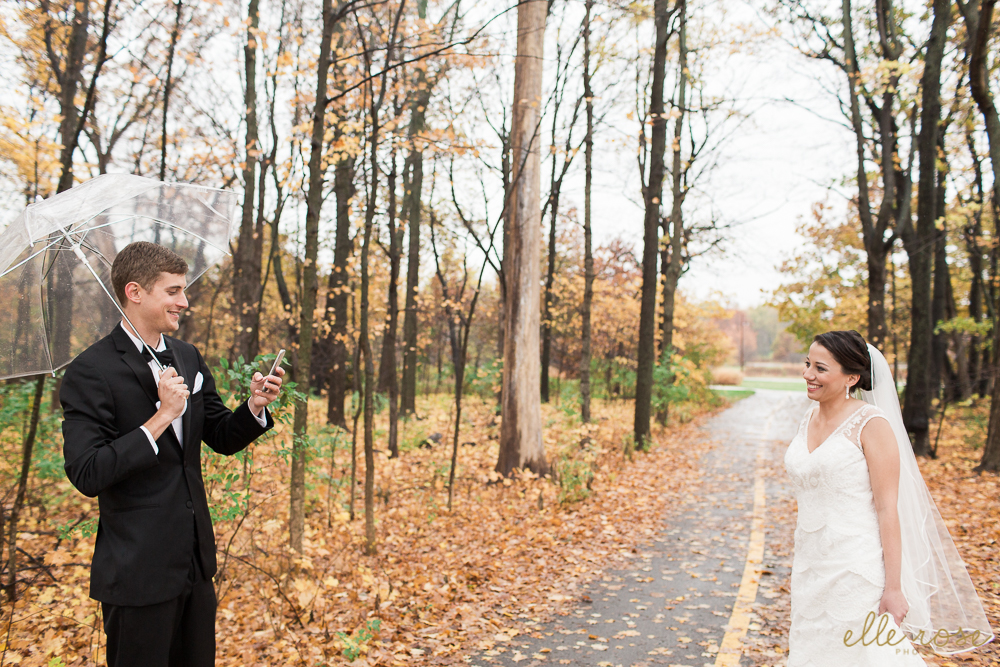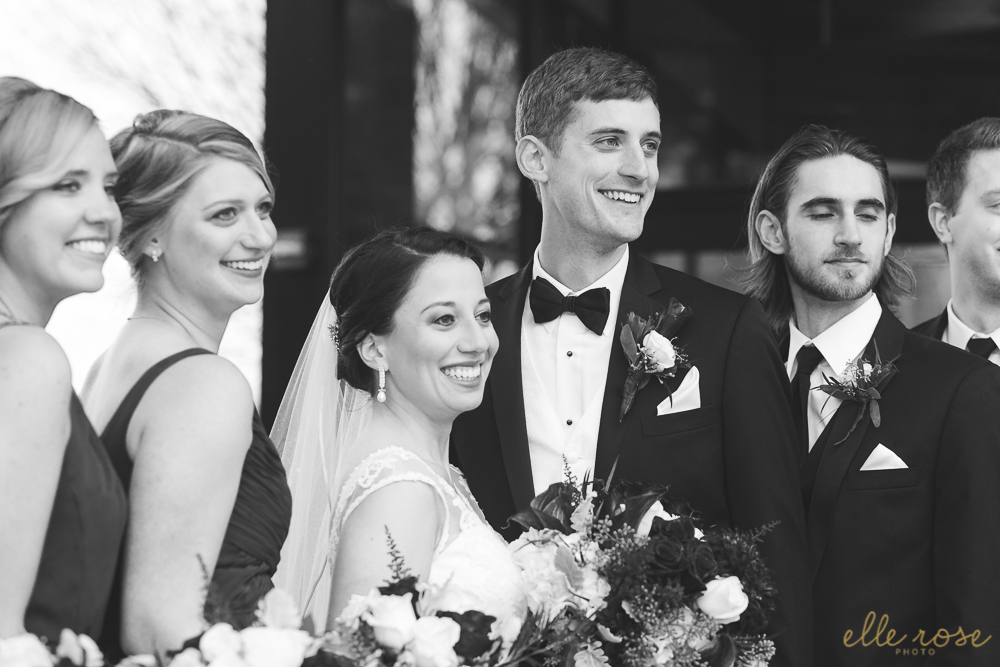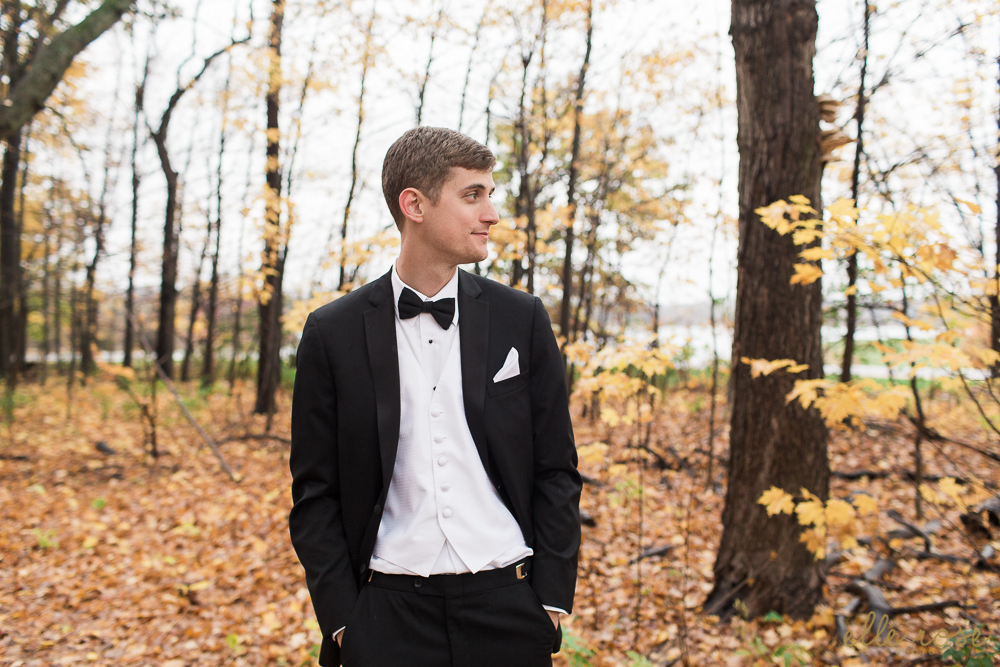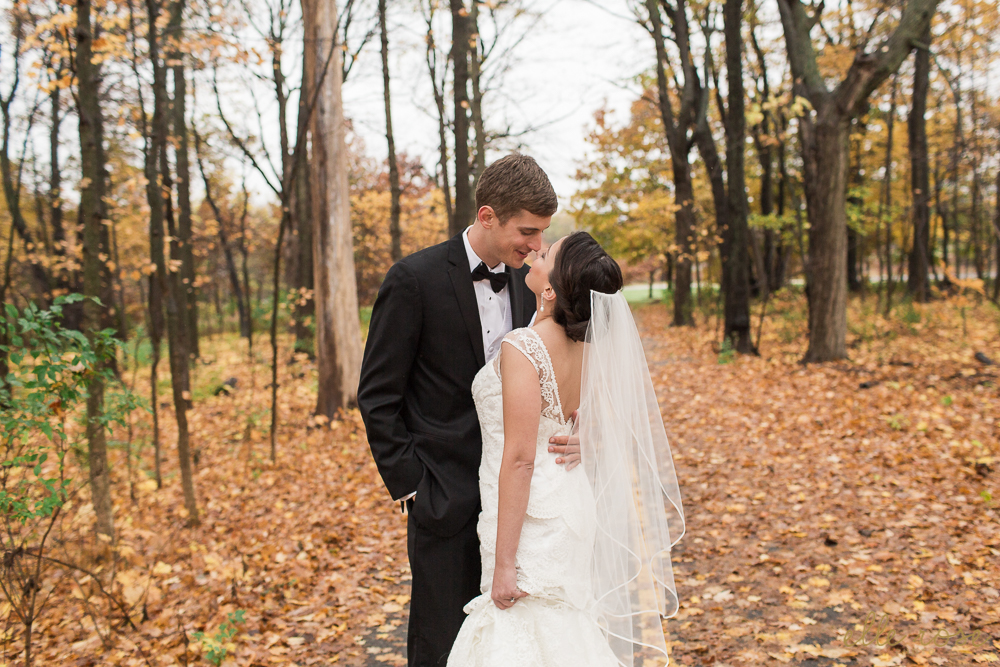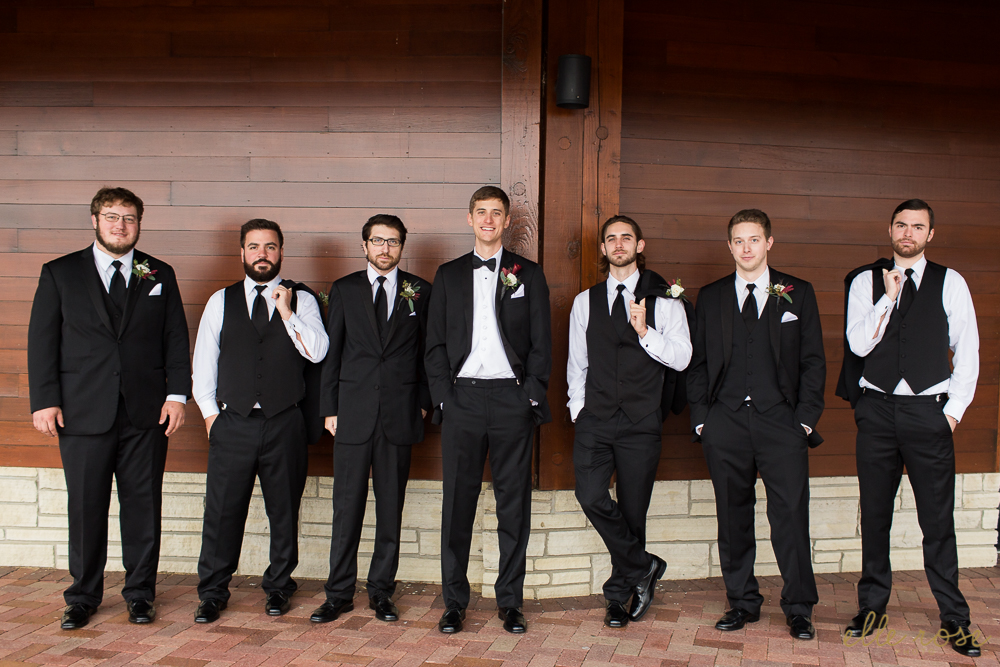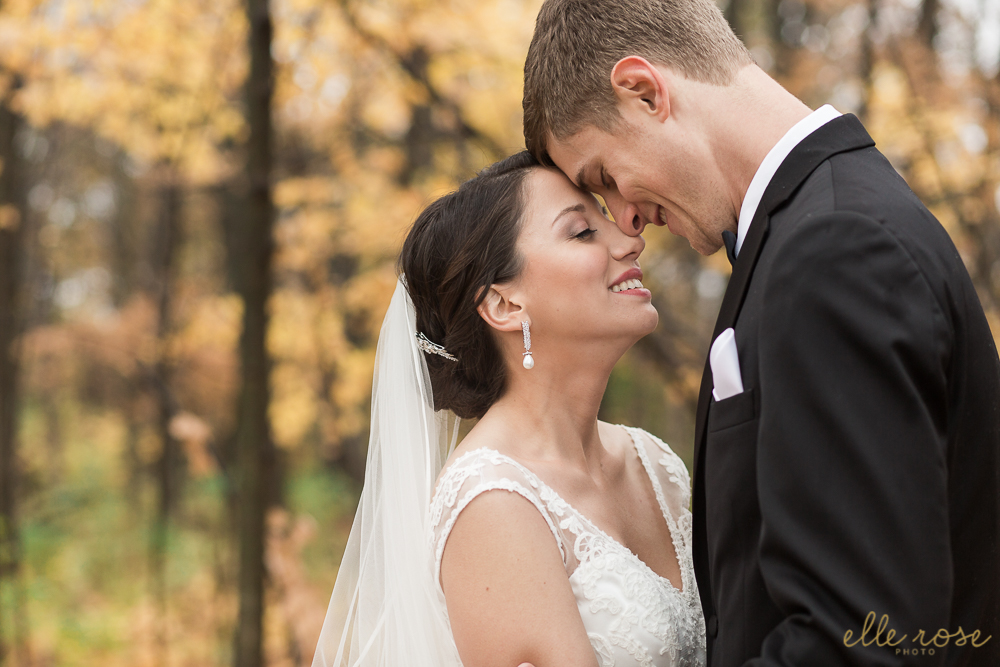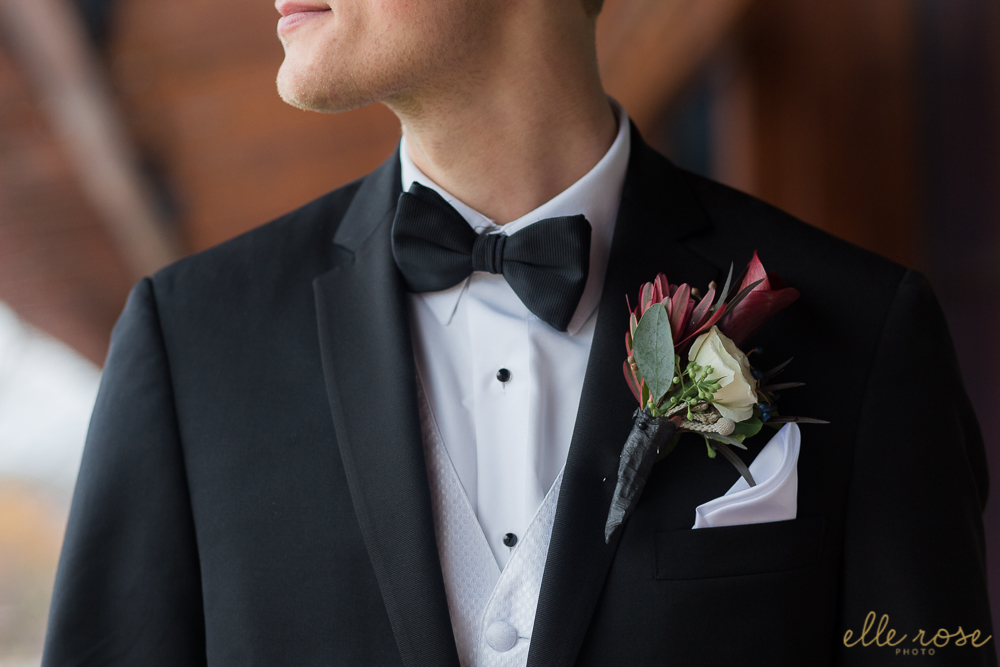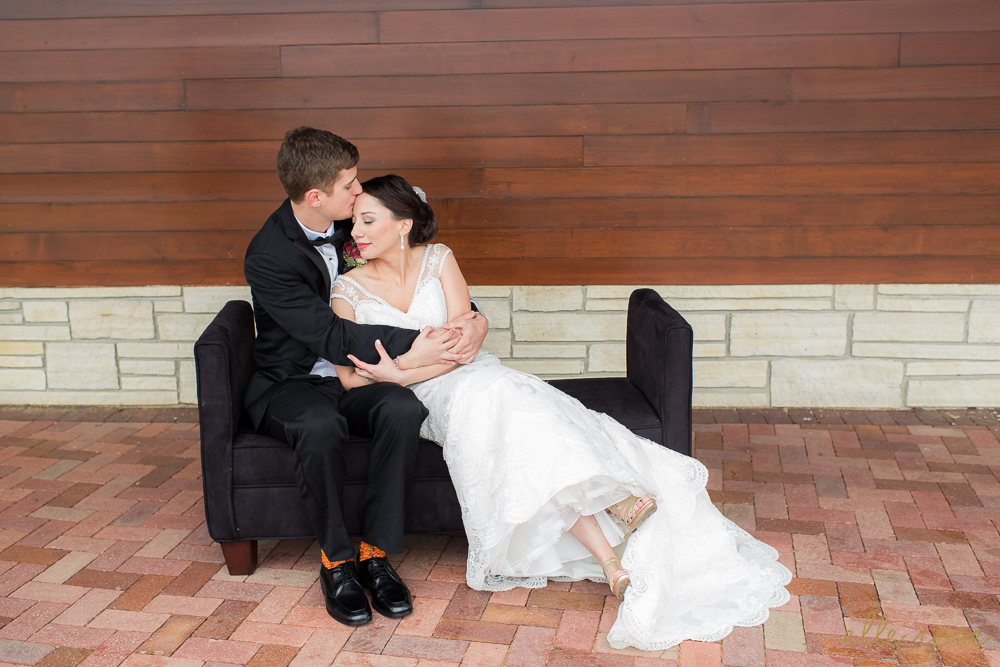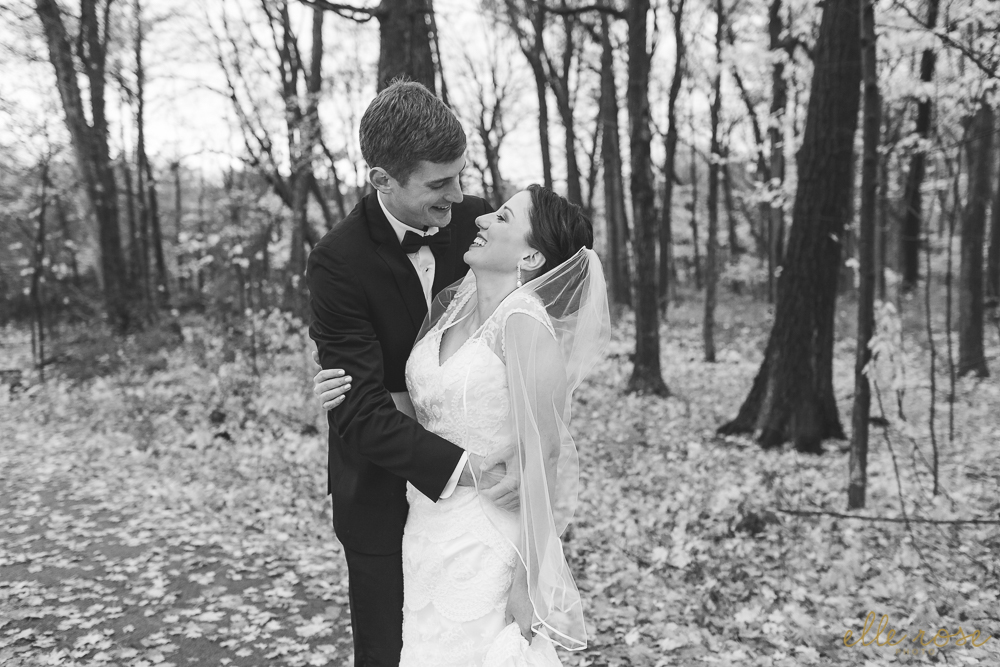 Soooooo beautiful you guys!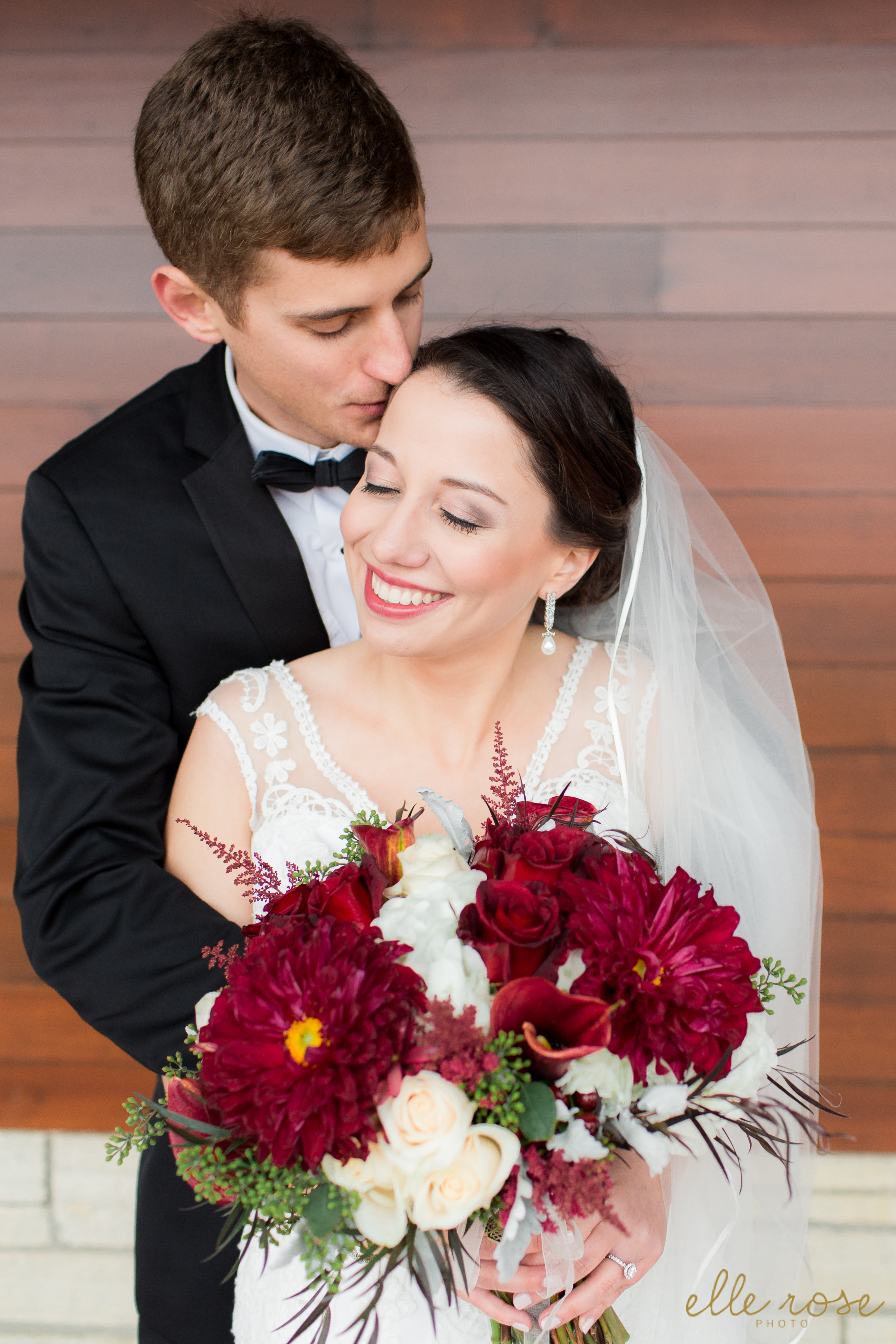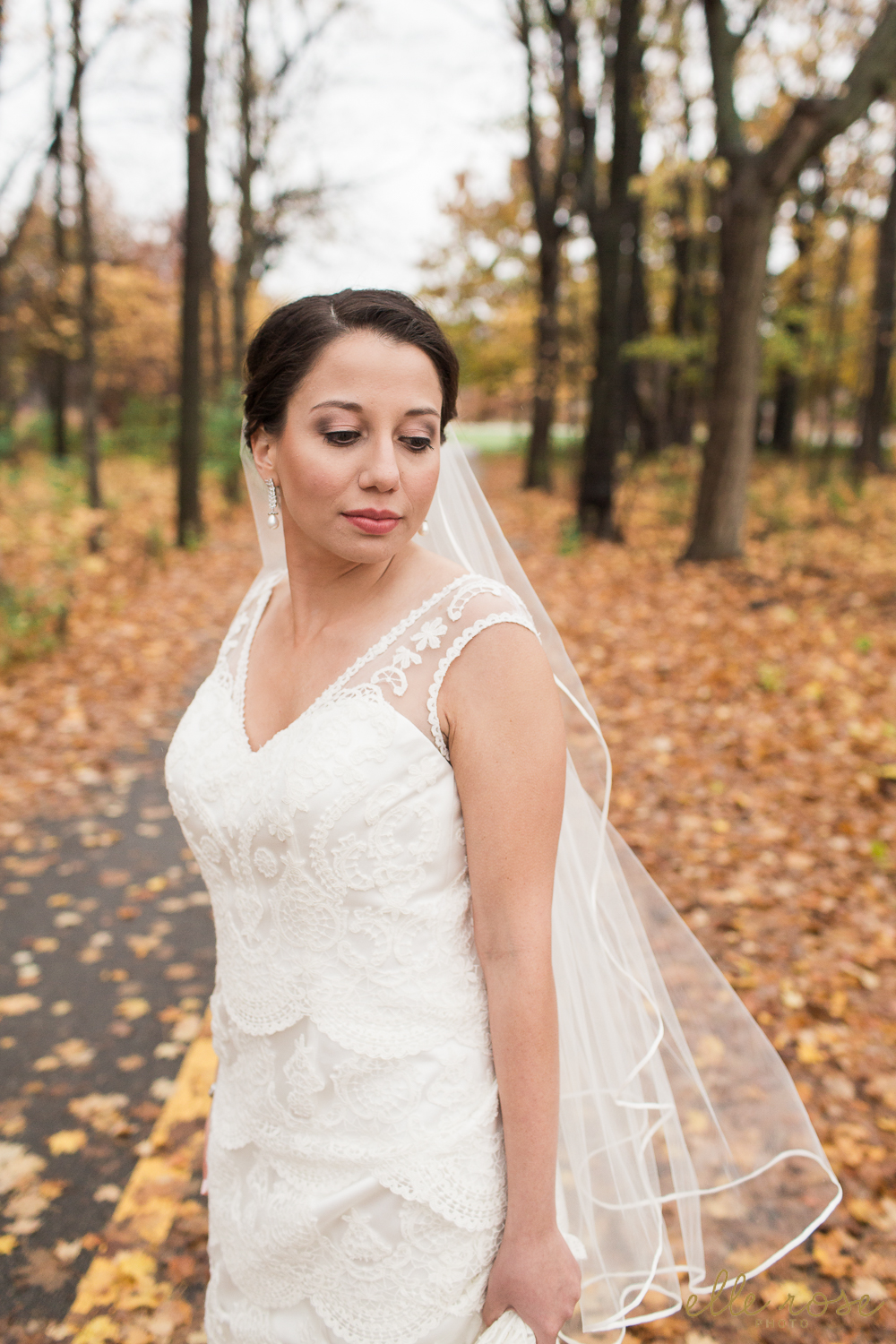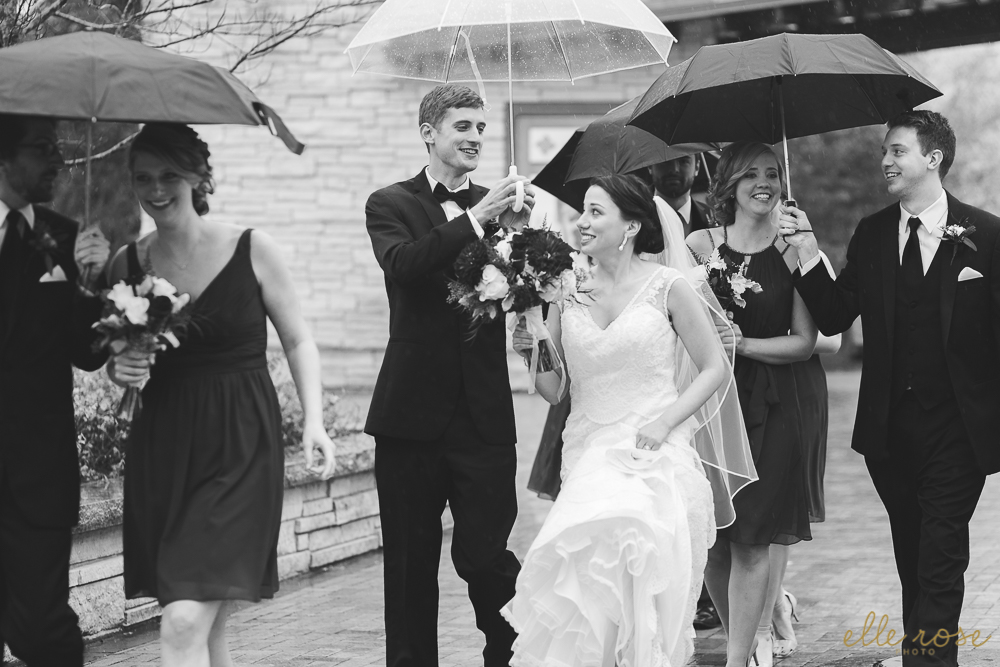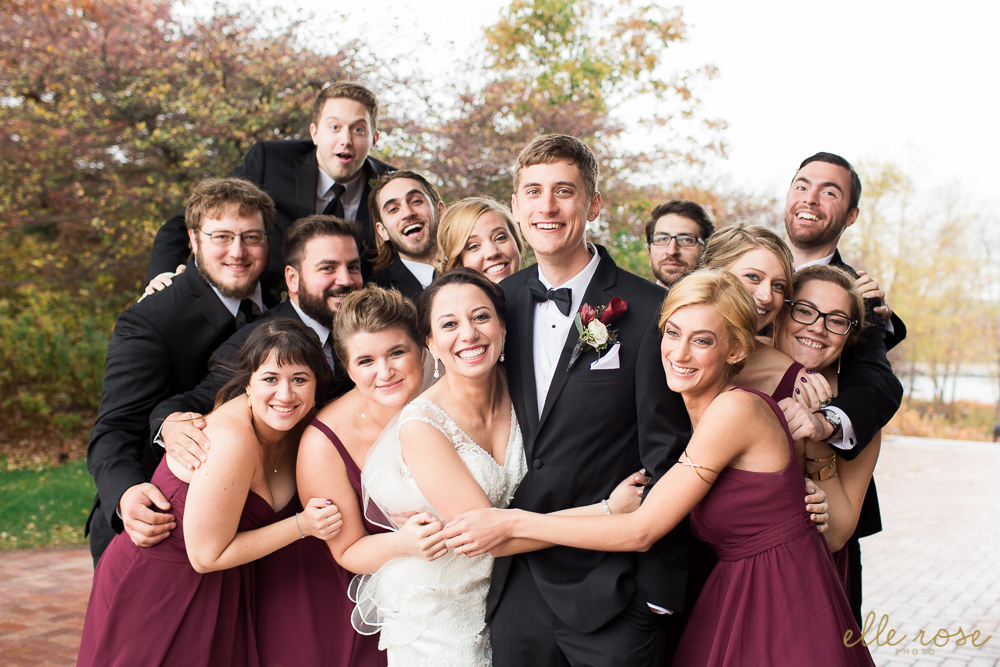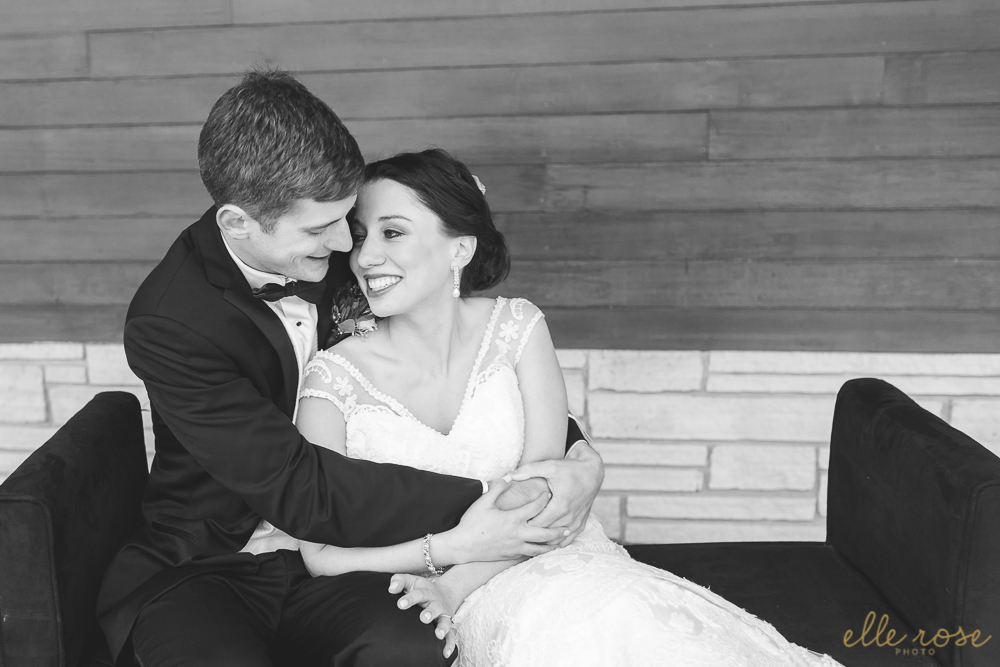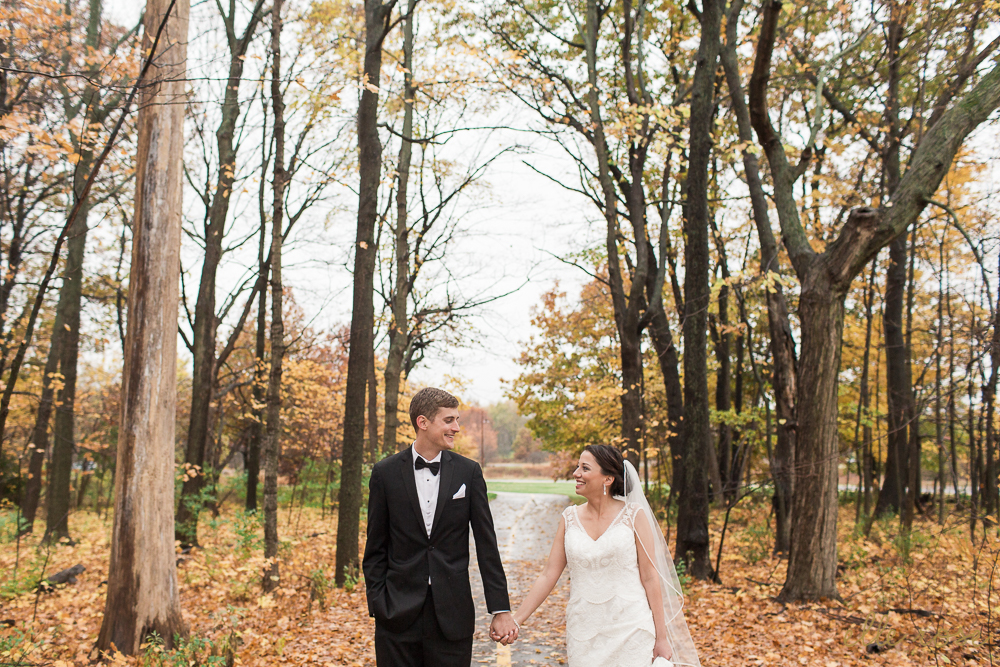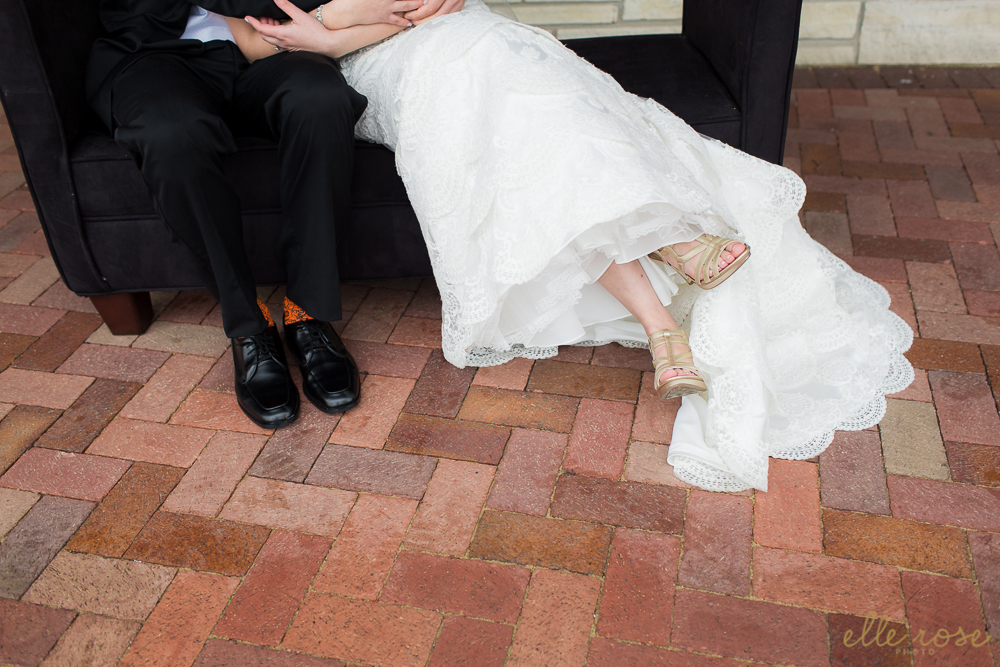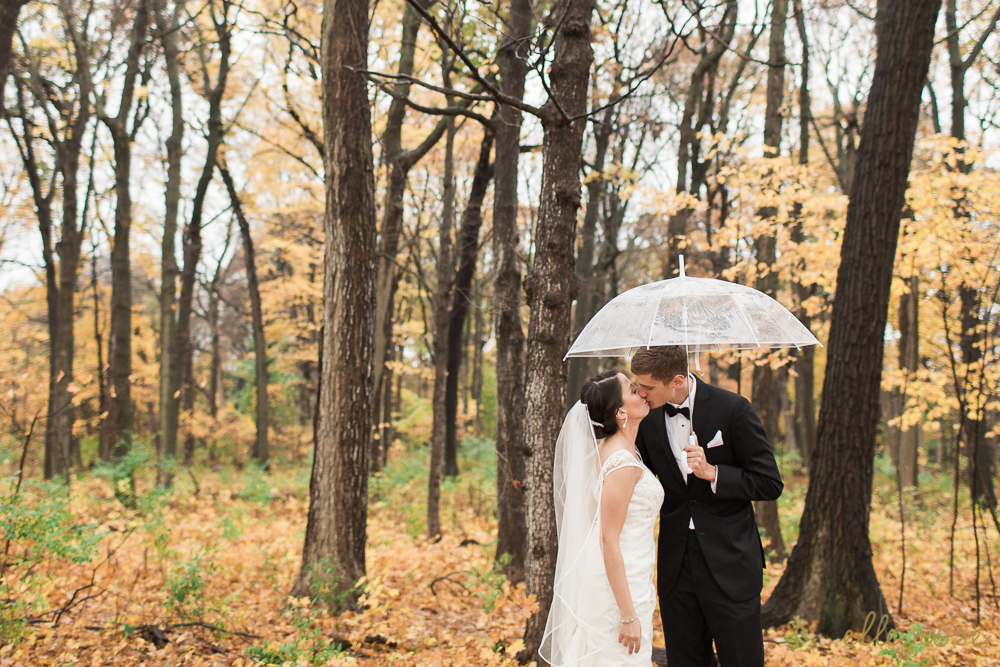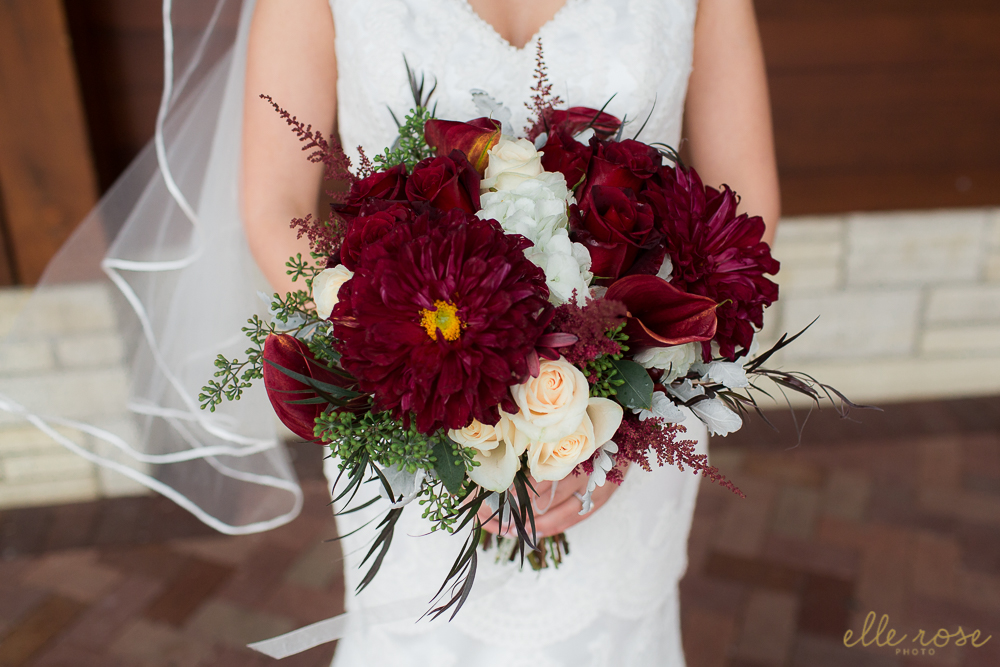 Looooove, love, love!!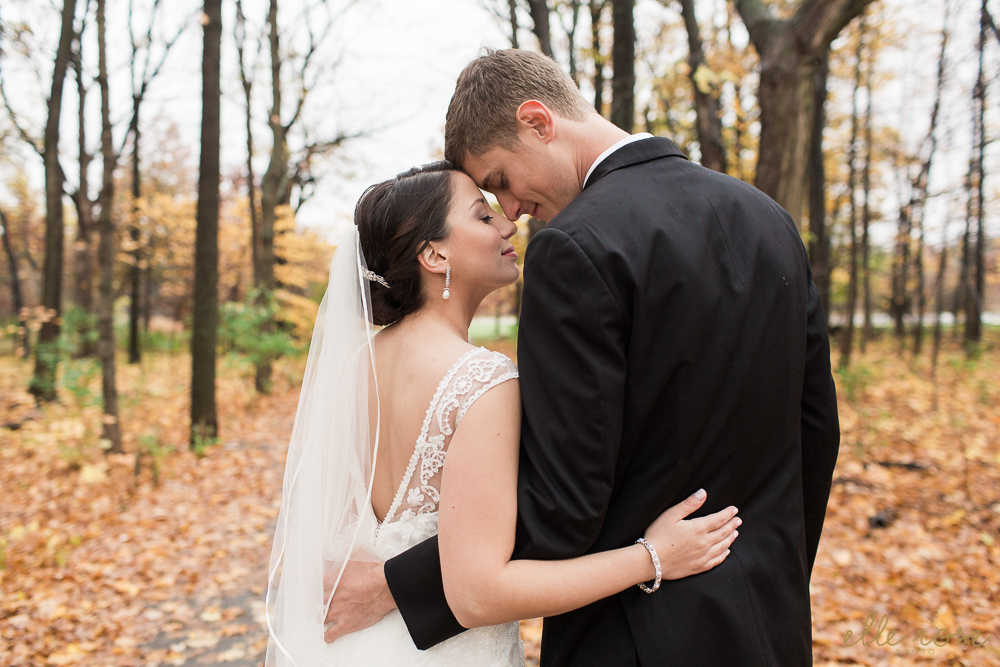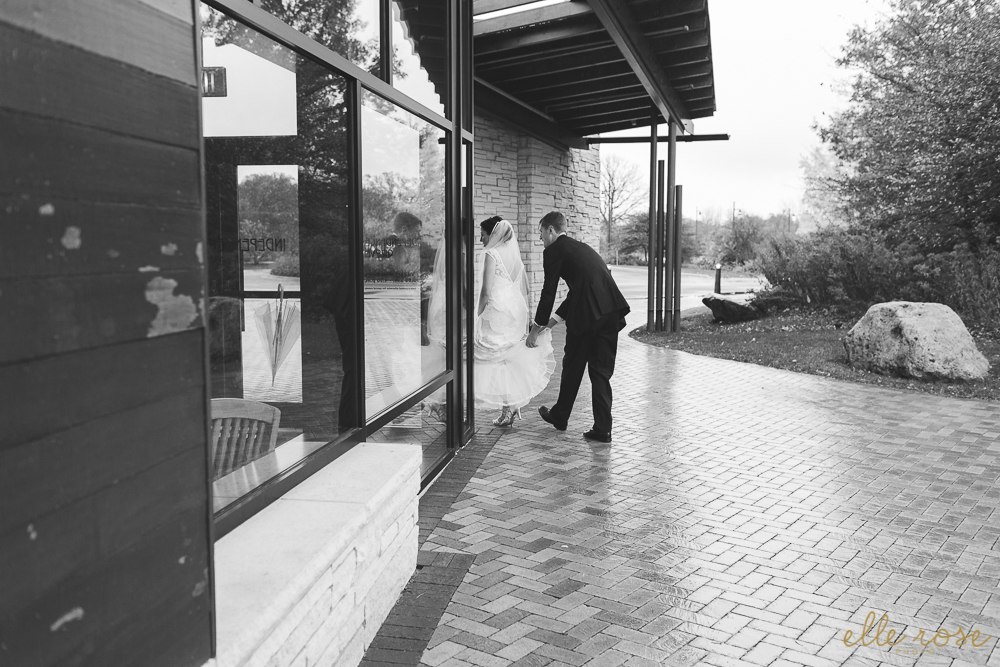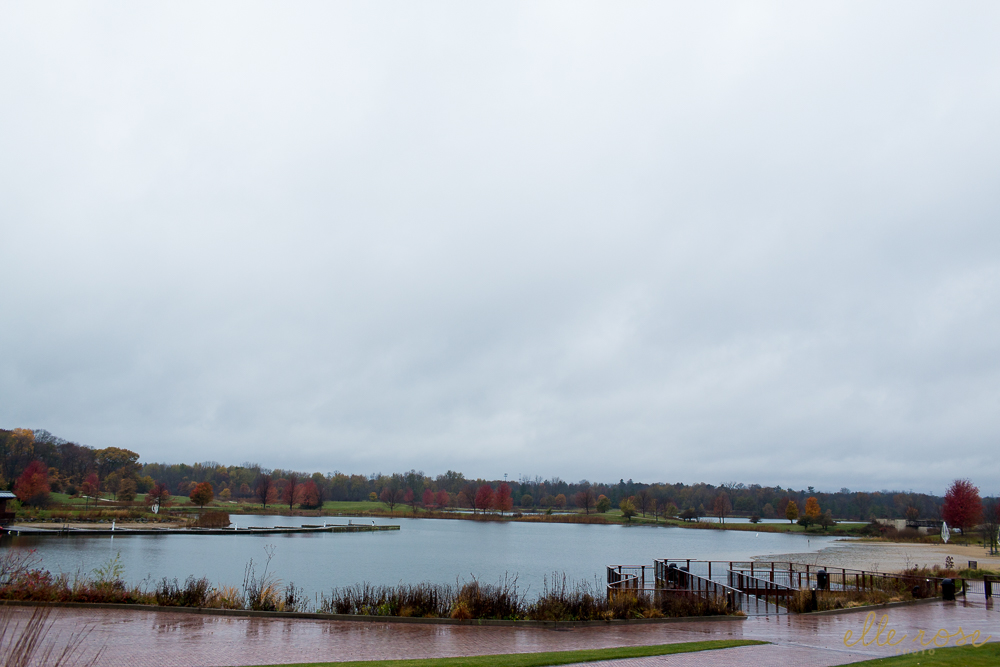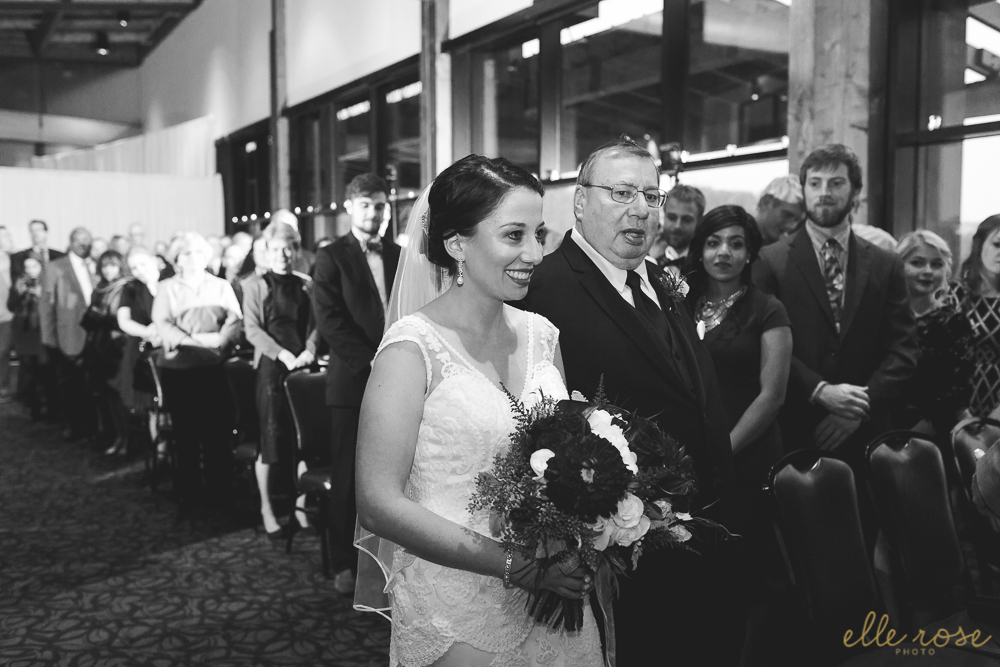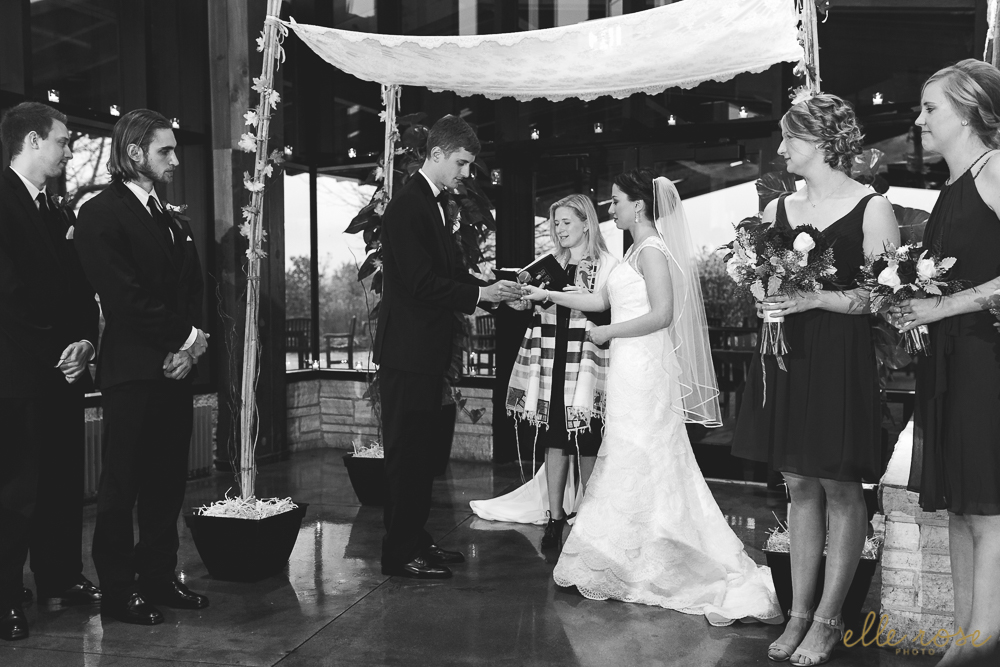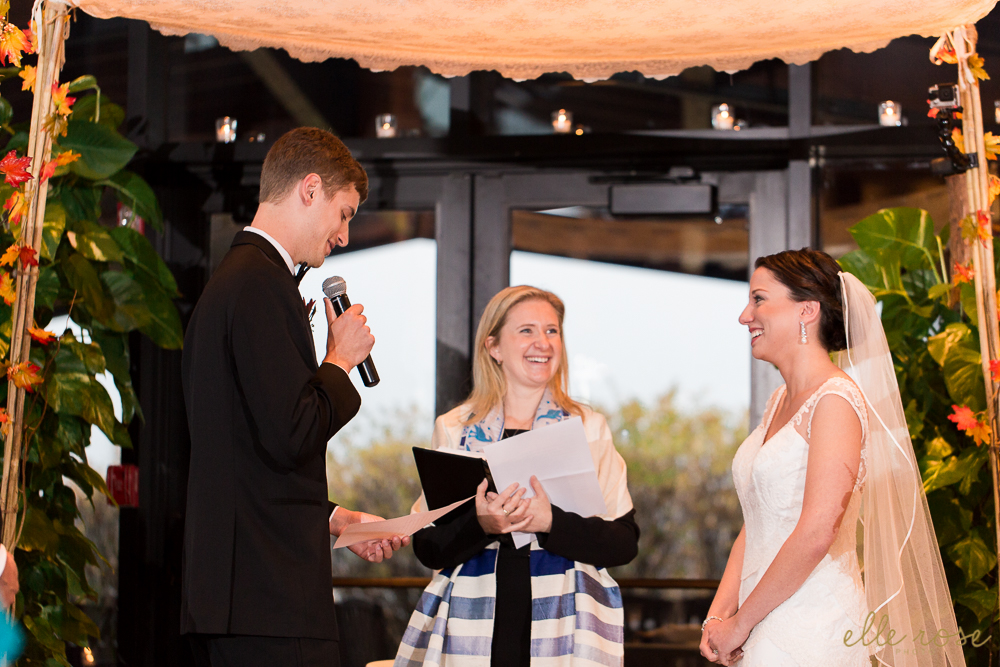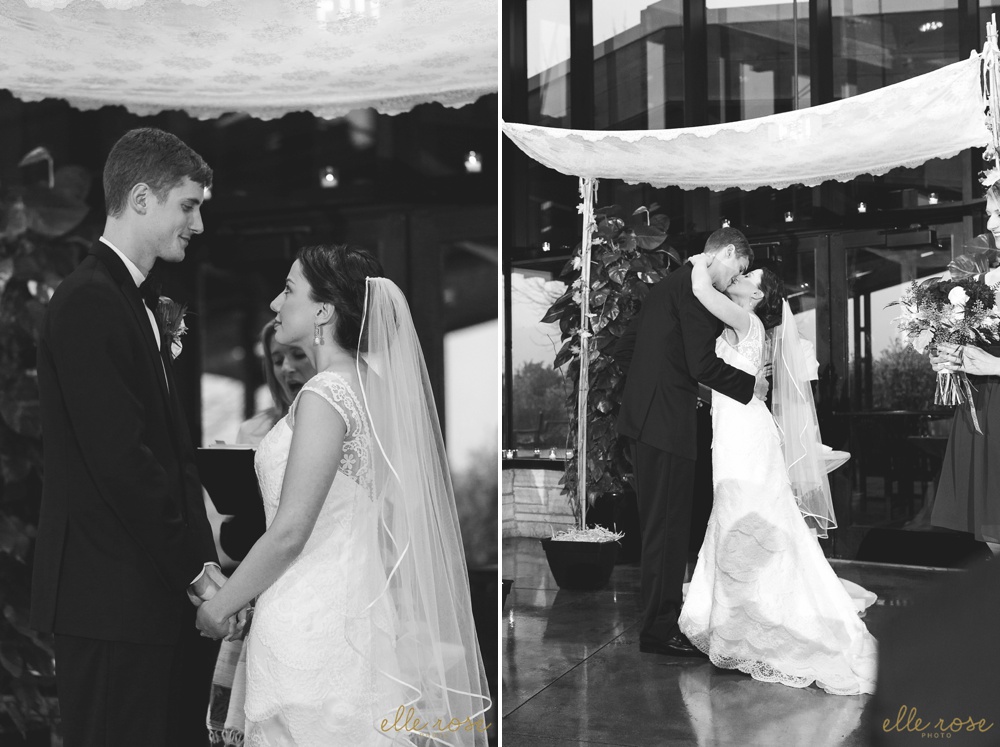 Mazel tov!!!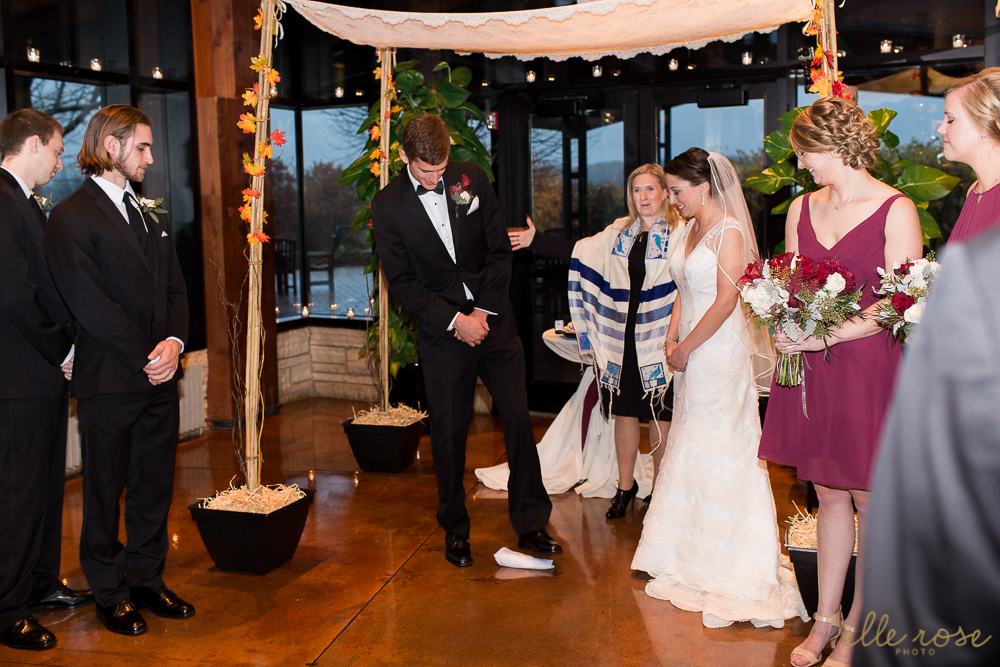 Loved these fun Halloween and fall incorporations they had with their details!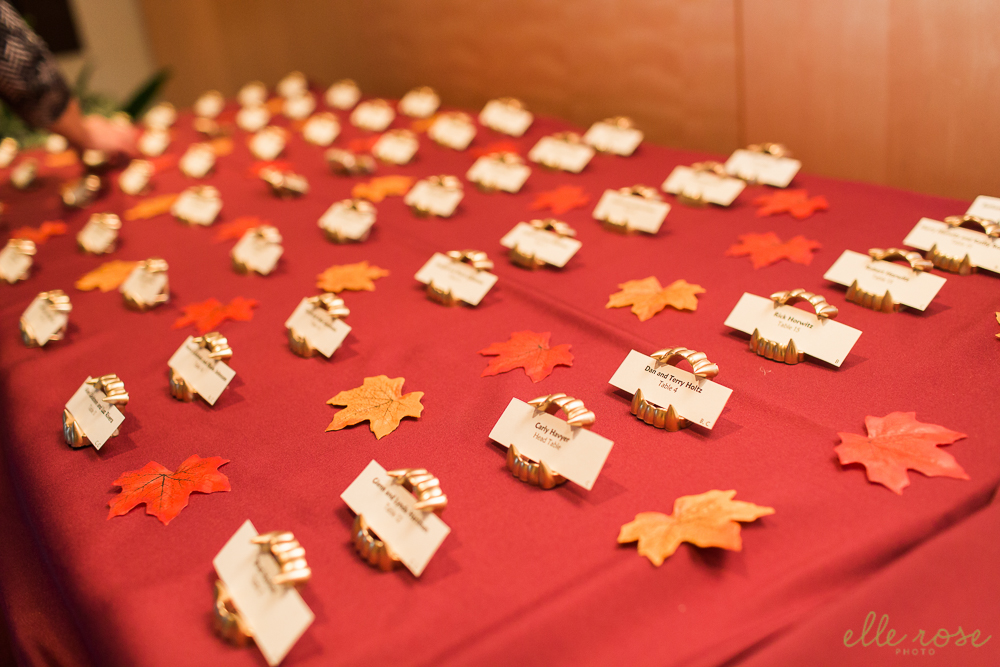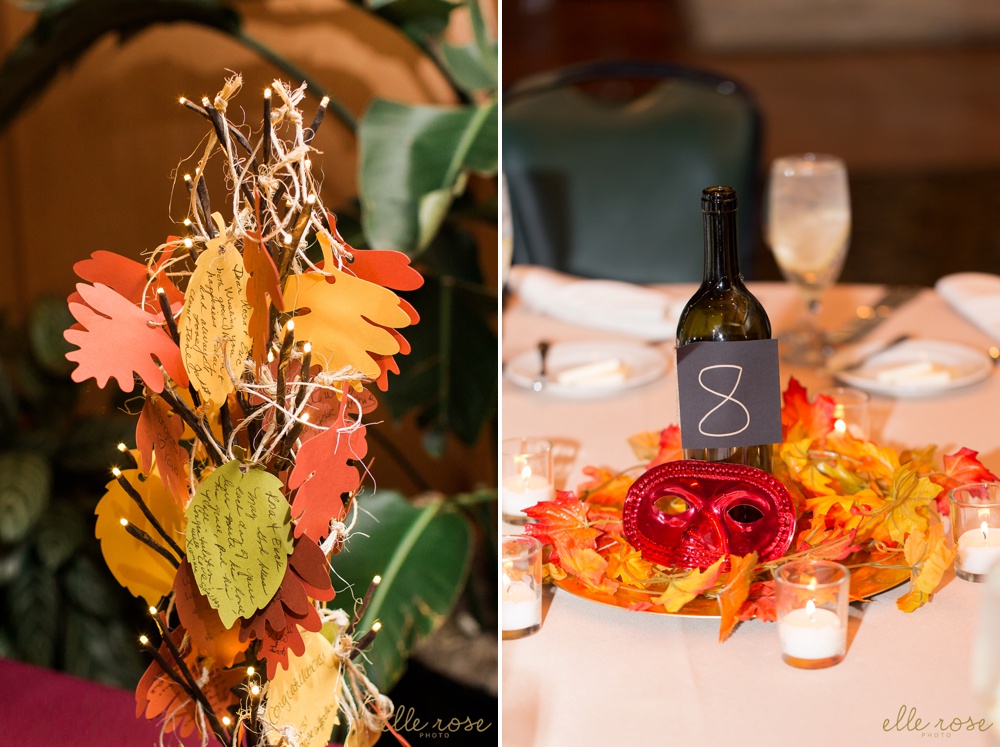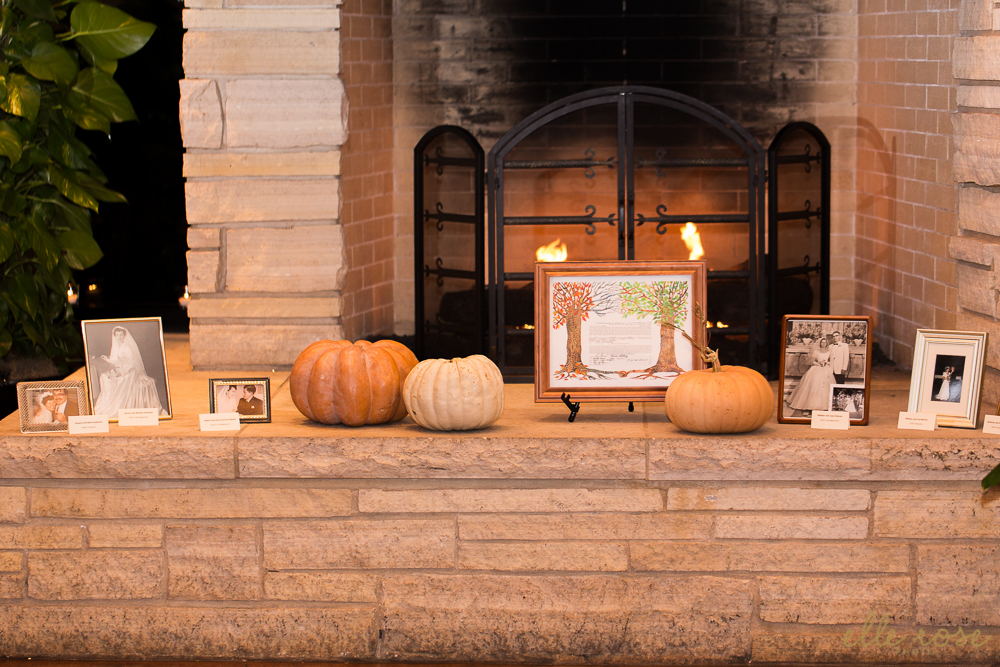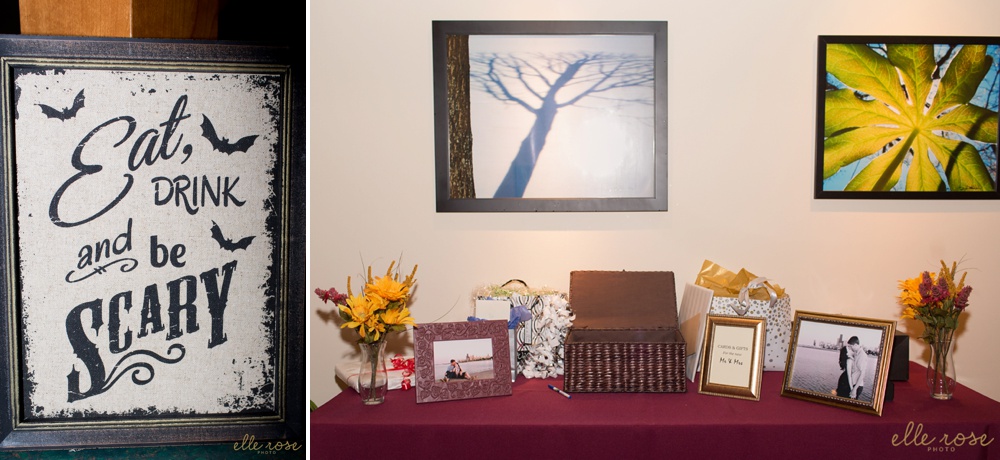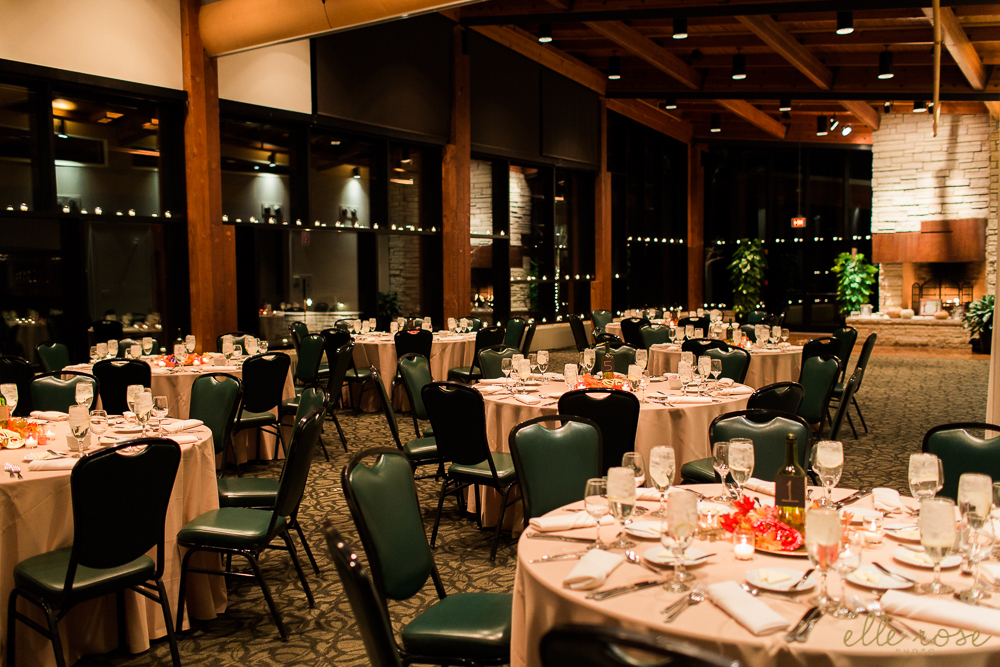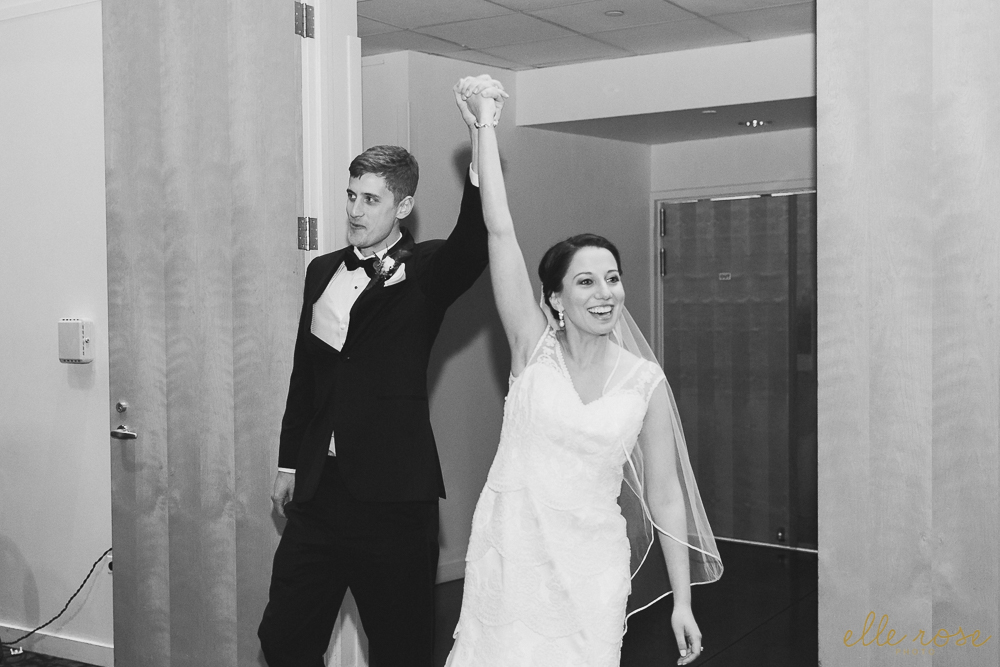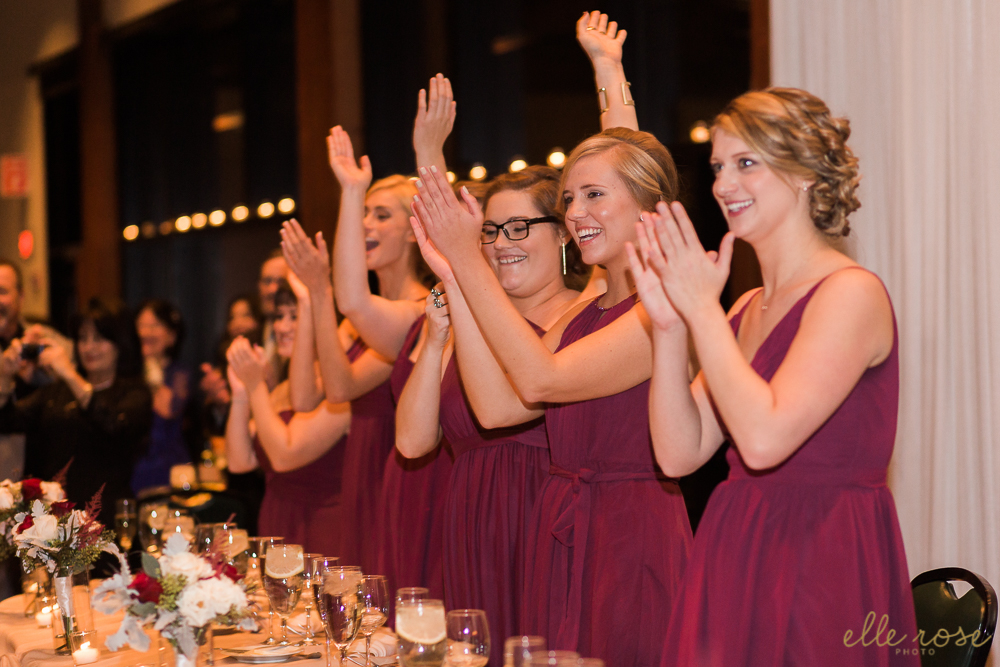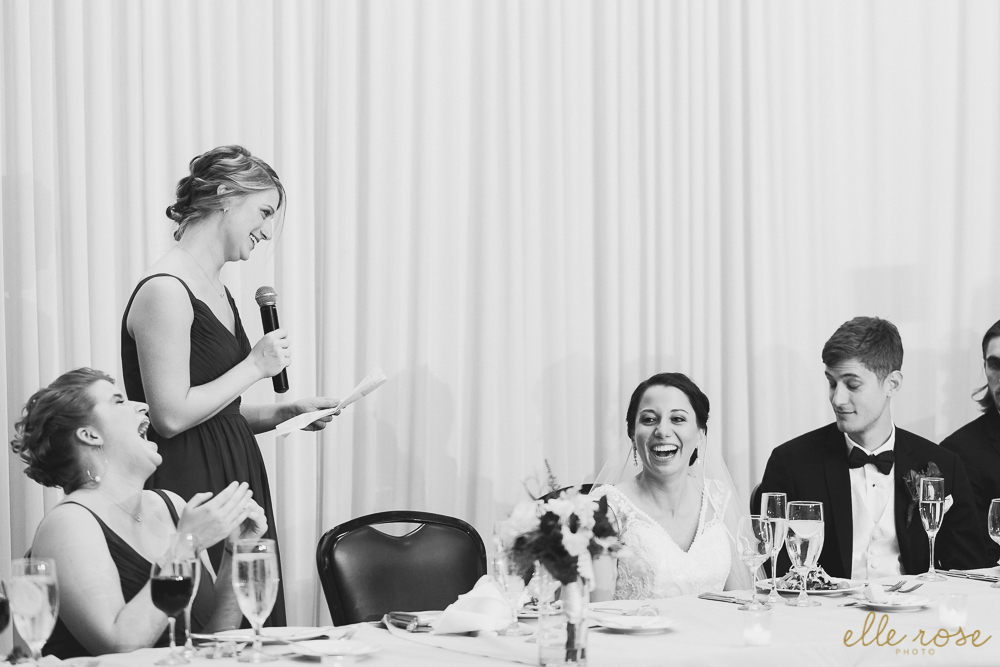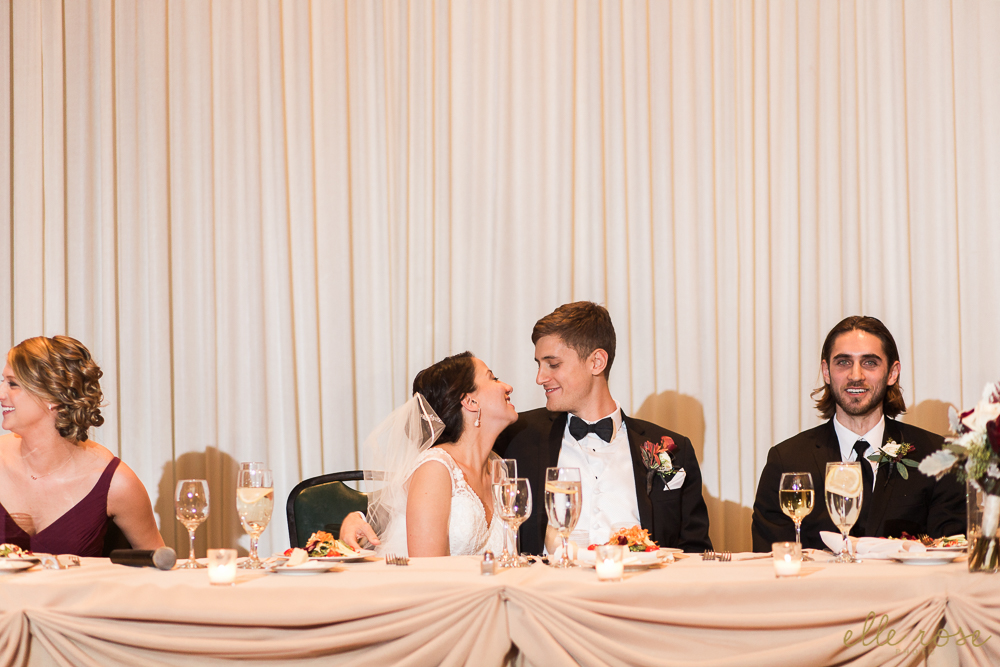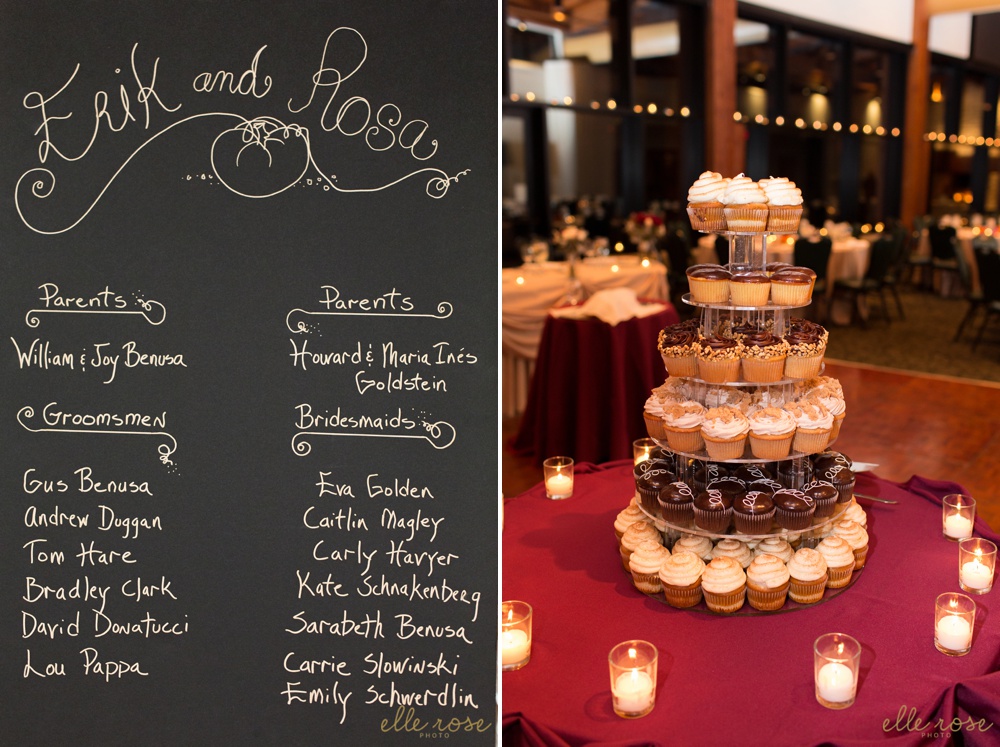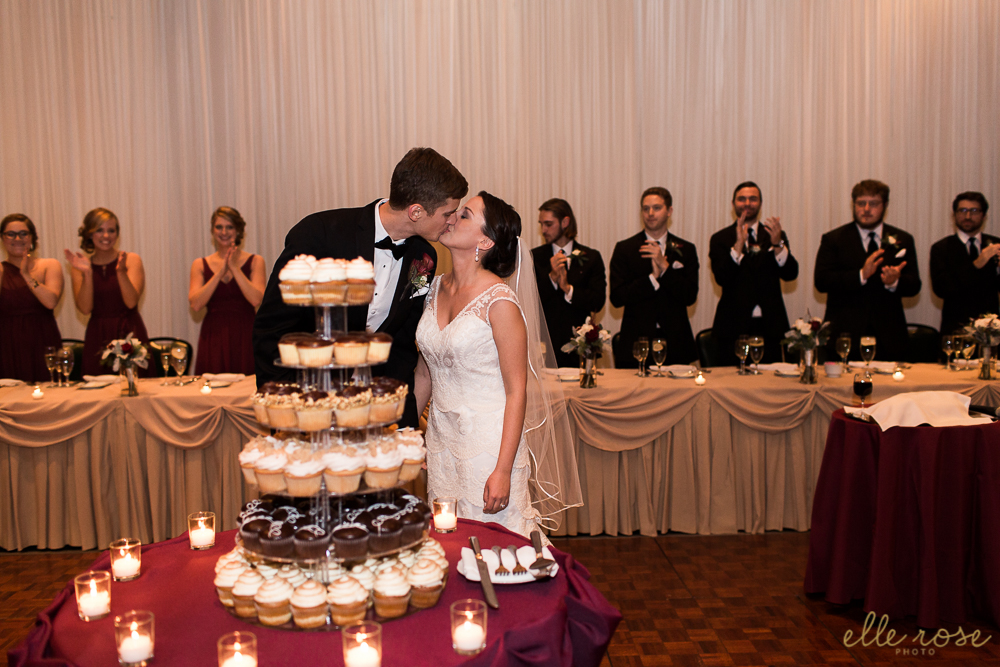 Then it was time to dance!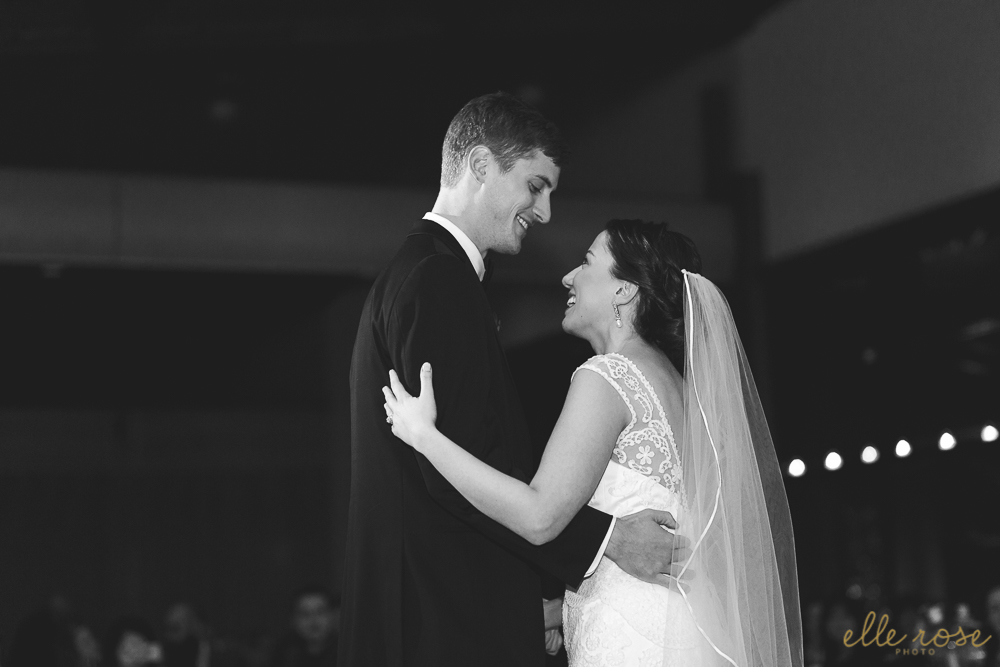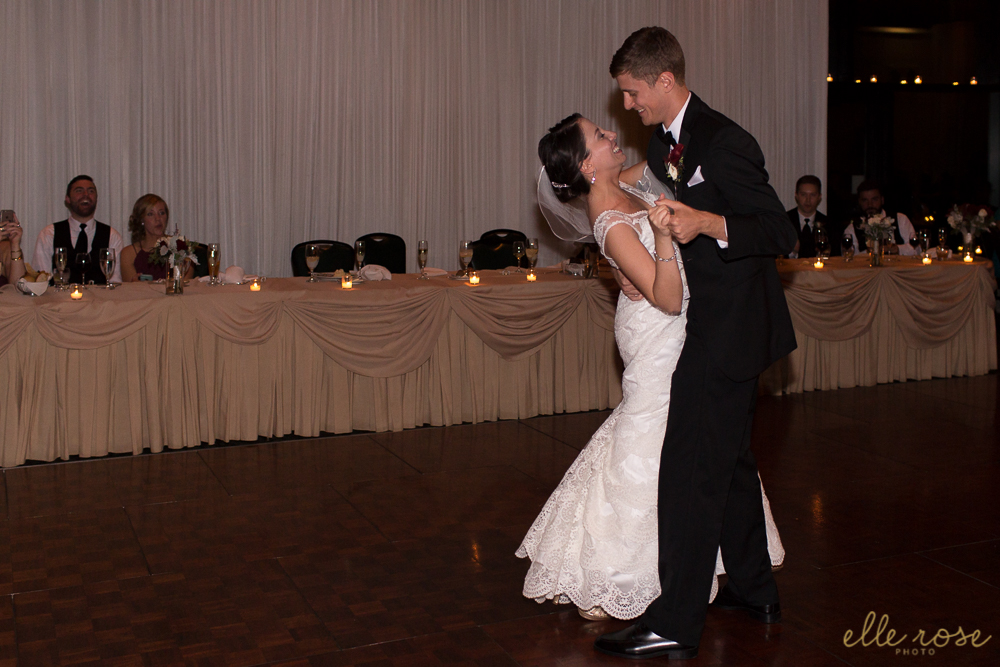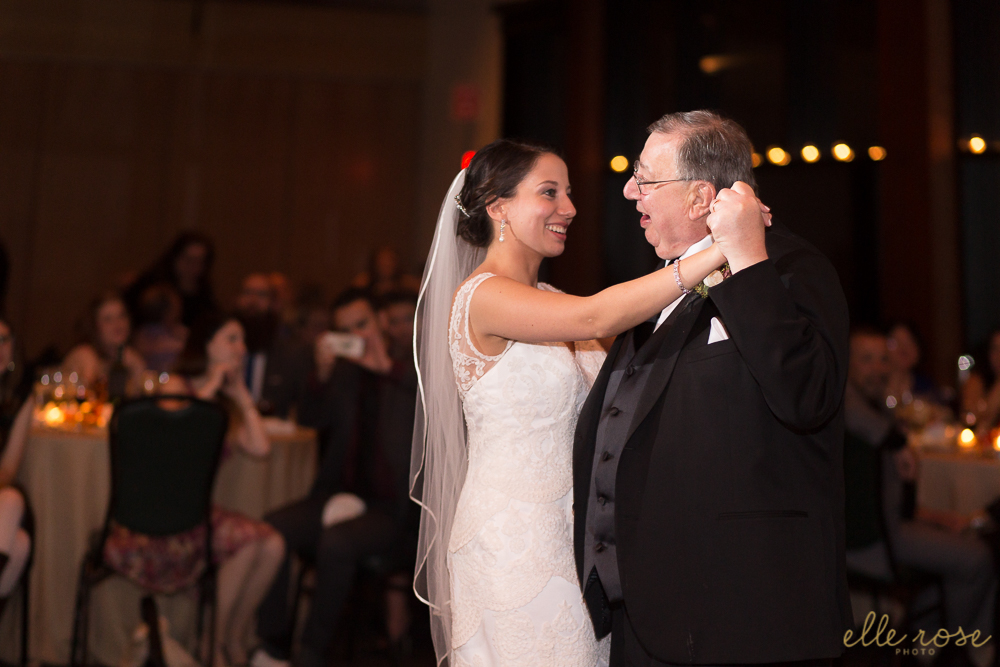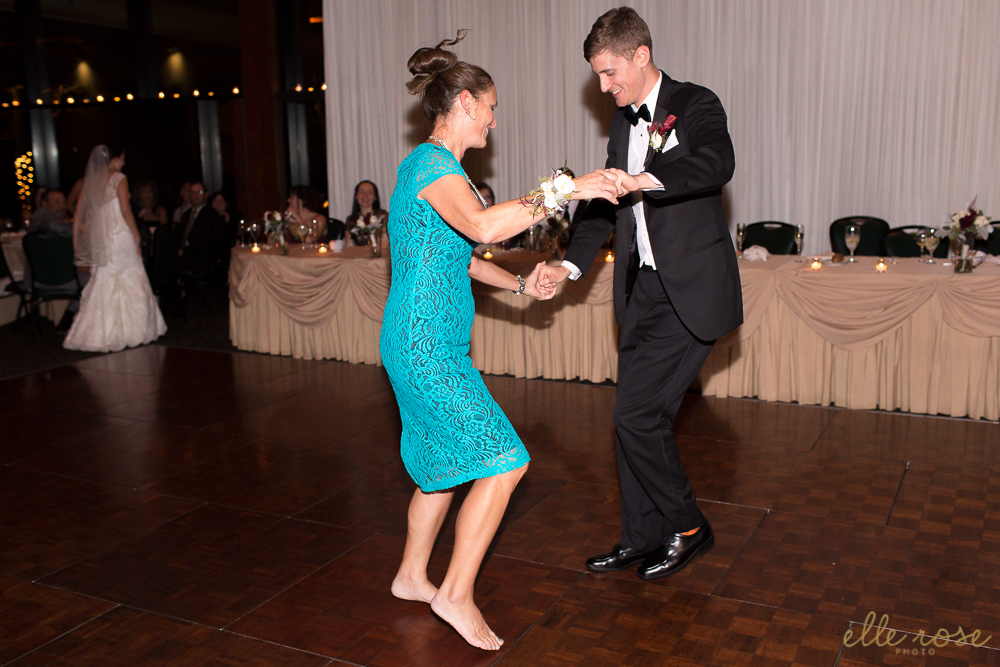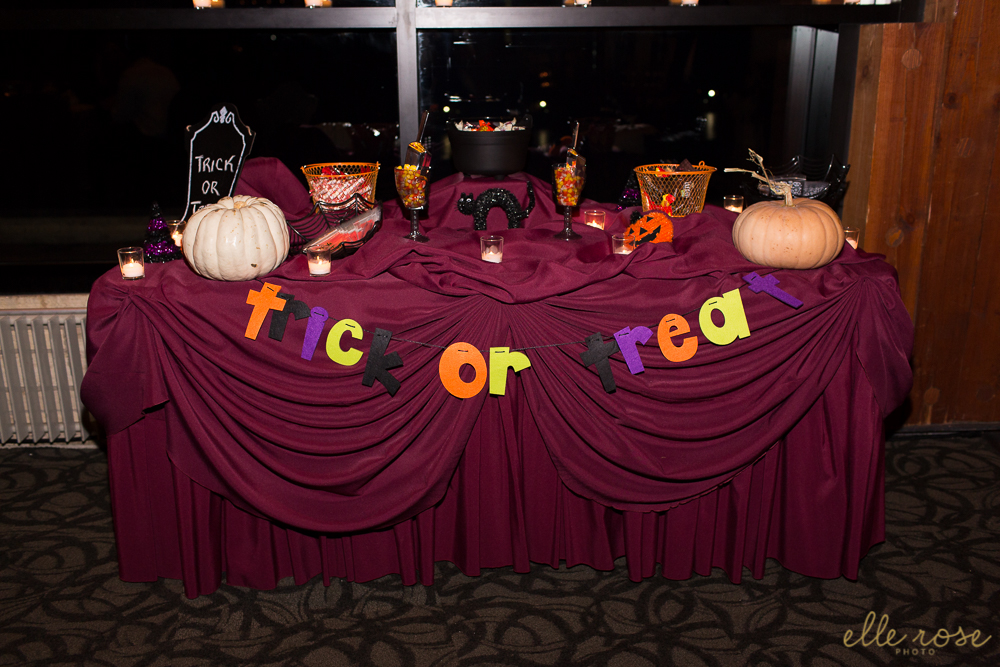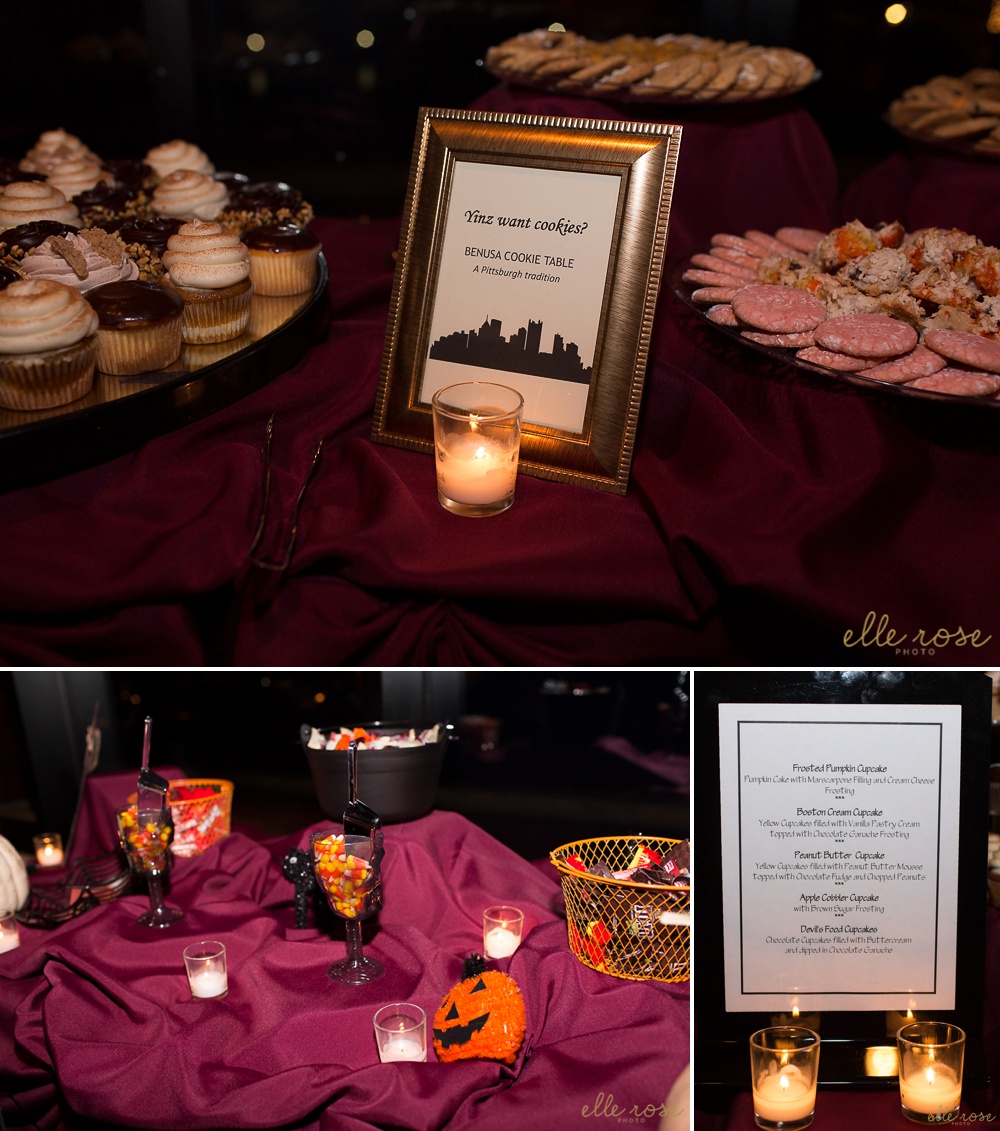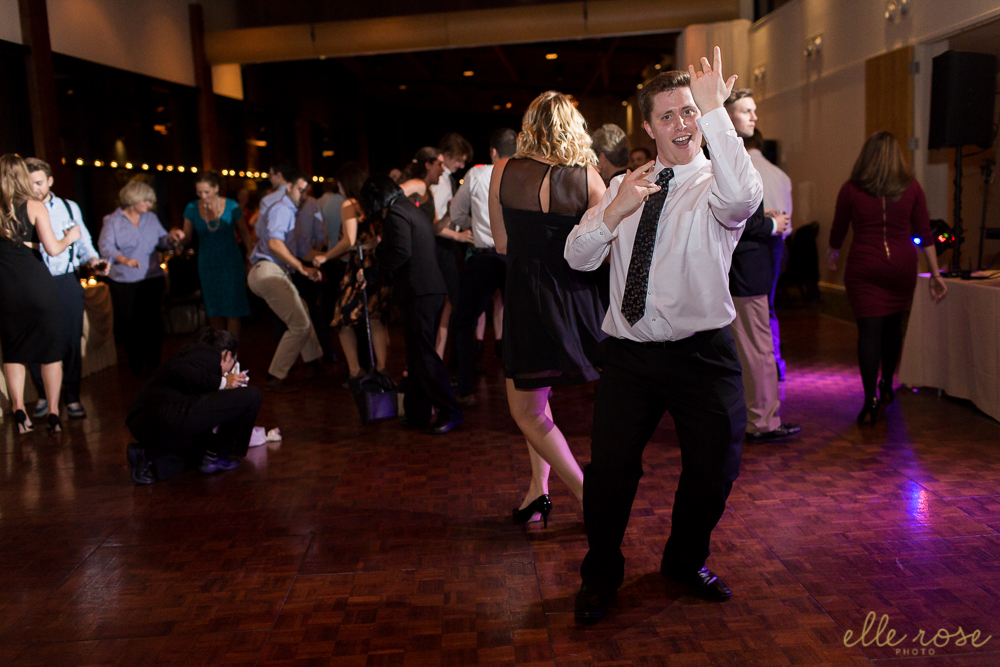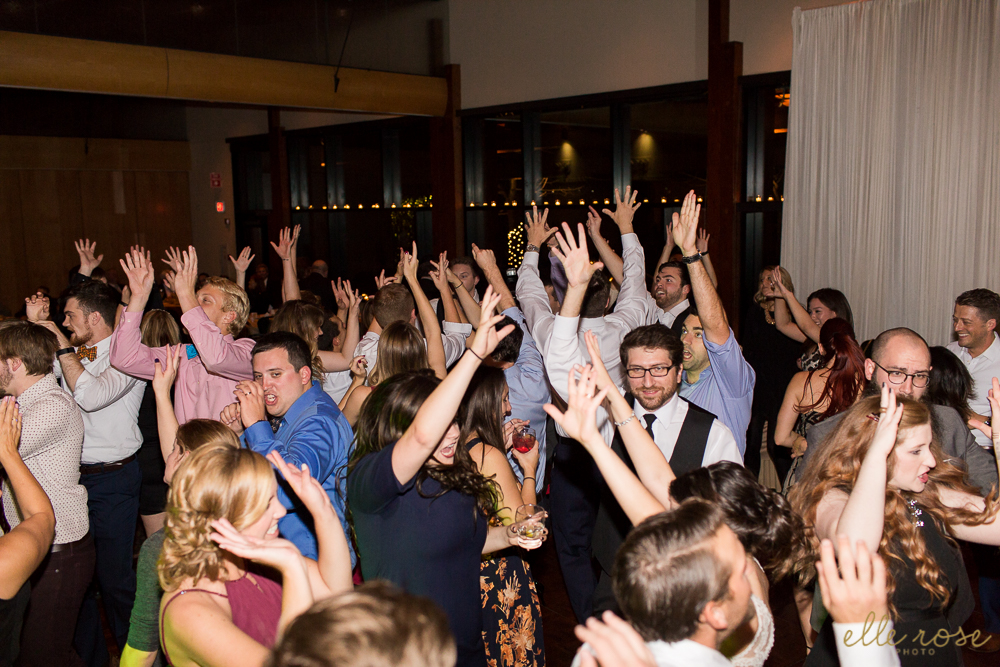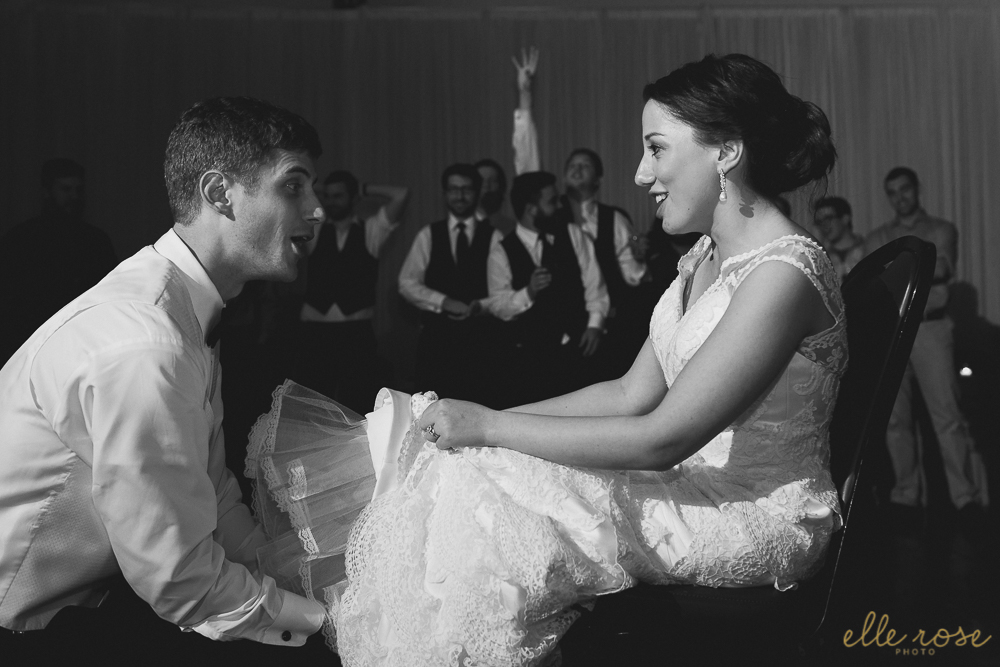 Most hilarious moment of the day?:
The hora (dance) was out of control. It felt like the guys lifting the chairs were trying to launch us off, so much fun 🙂
Would you have done anything differently?:
Nothing. Everything about our day was so wonderful. We wish we could relive it over and over. We want to thank all of our family and friends that came and shared this special day with us. We hope it was a Halloween that everyone will never forget!
Favorite moment from your day?:
Our favorite moment from the day was right after our ceremony when the two of us had a chance to have some quality time together. The venue was so sweet in bringing us some hors d'oerves and drinks to share (even though both of us still had butterflies and couldn't really eat/drink). It was the first time we could have time alone and reflect on what just happened. It also gave us breather before all the events and dancing that followed! What a dance floor…..that's all we have to say. And of course, the hot dog leftovers from our cart was key for making the bride happy at the end of the night.
Any tips or tricks for future couples planning their weddings?:
1) Soak in the fact that you have all your favorite people in a room at once and catch up with them as much as you can. 2) Try to eat something even if the butterflies make you feel sick ha 3) And most importantly – relax and enjoy your day – it flies by!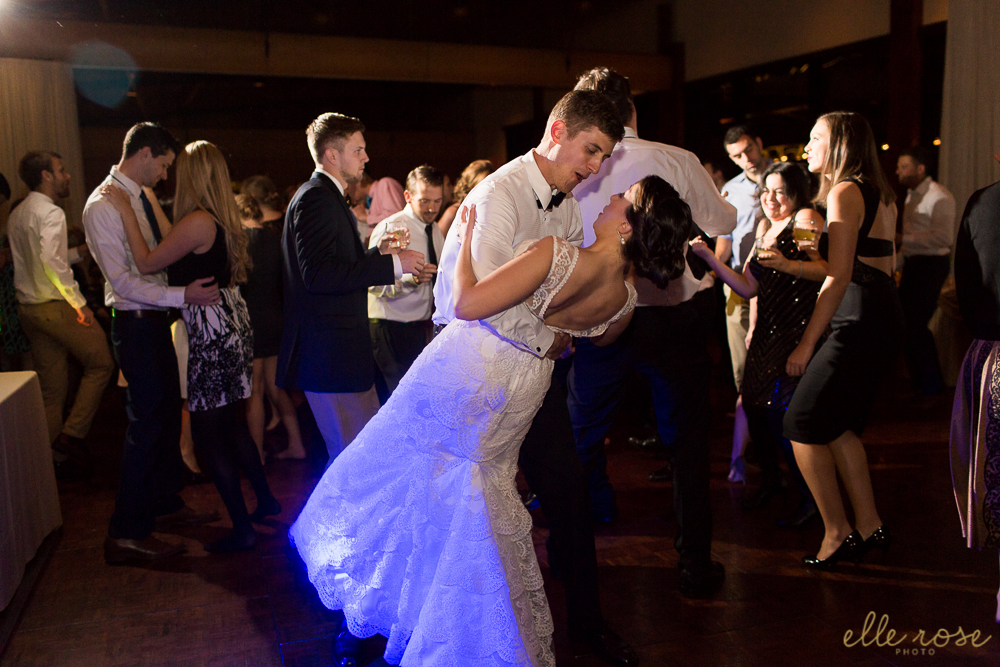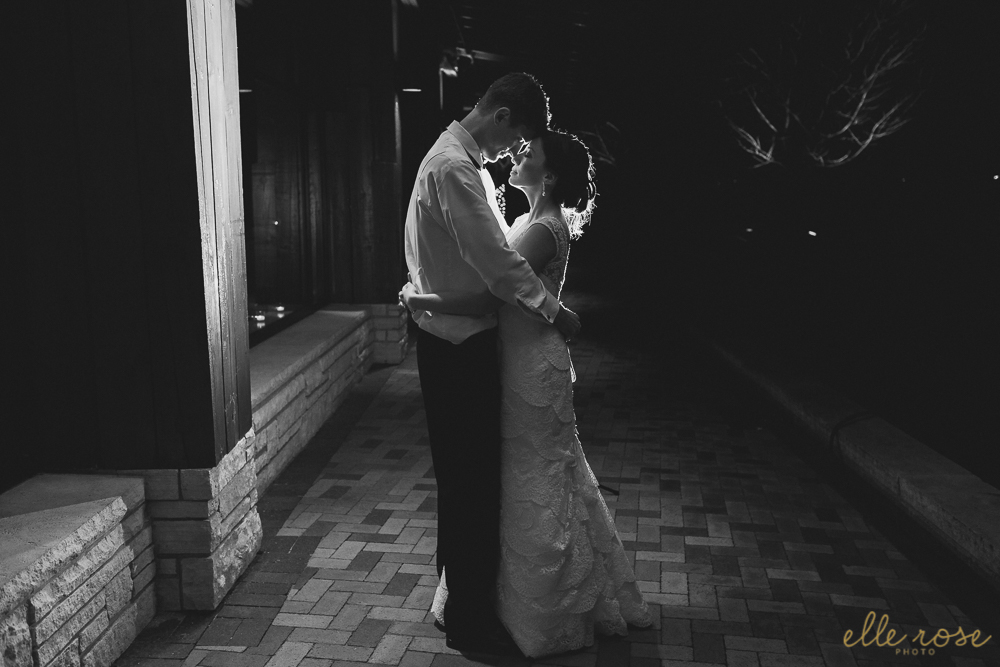 Erik + Rosa!!! Oh man, are we so thrilled that we got to spend your gorgeous wedding day capturing these memories with you guys! You were amazing to photograph, and your friends and families were just the best! Loved getting to capture so many genuinely happy faces throughout the entire day : ) Congrats + thanks so much again! xo – L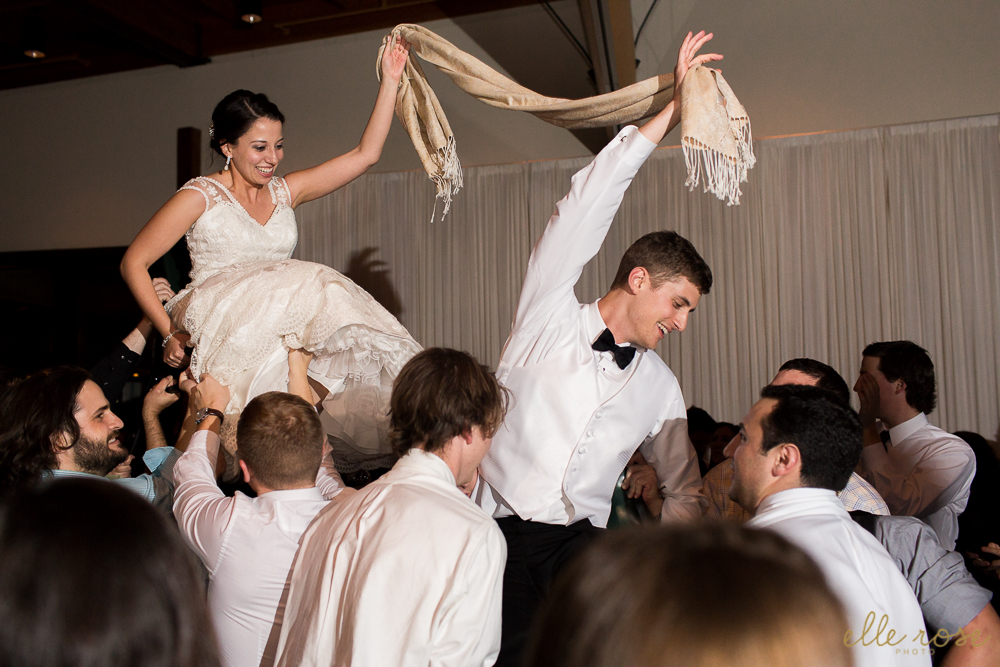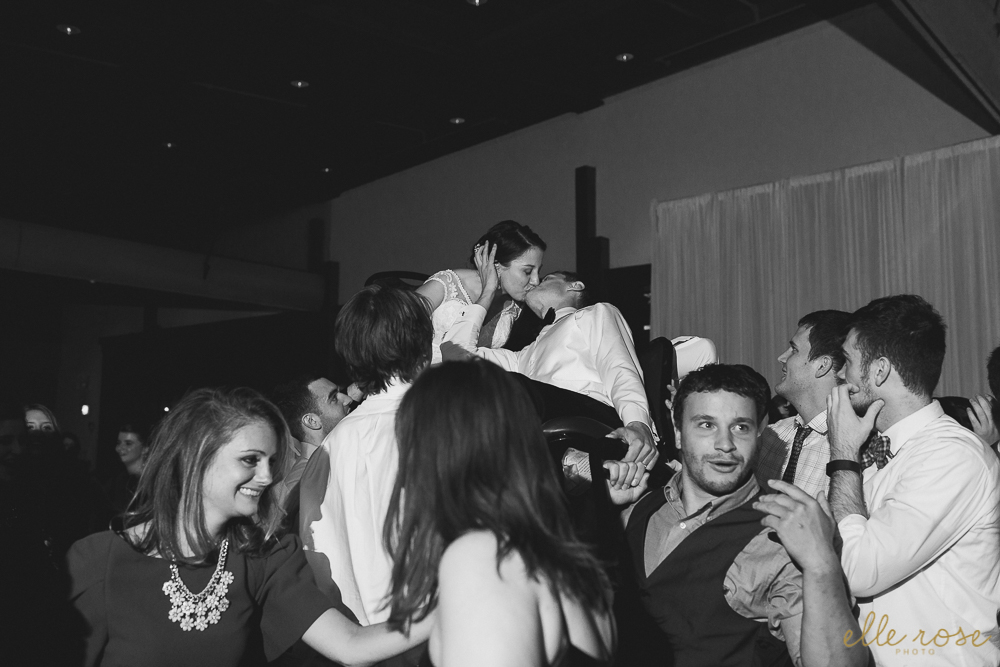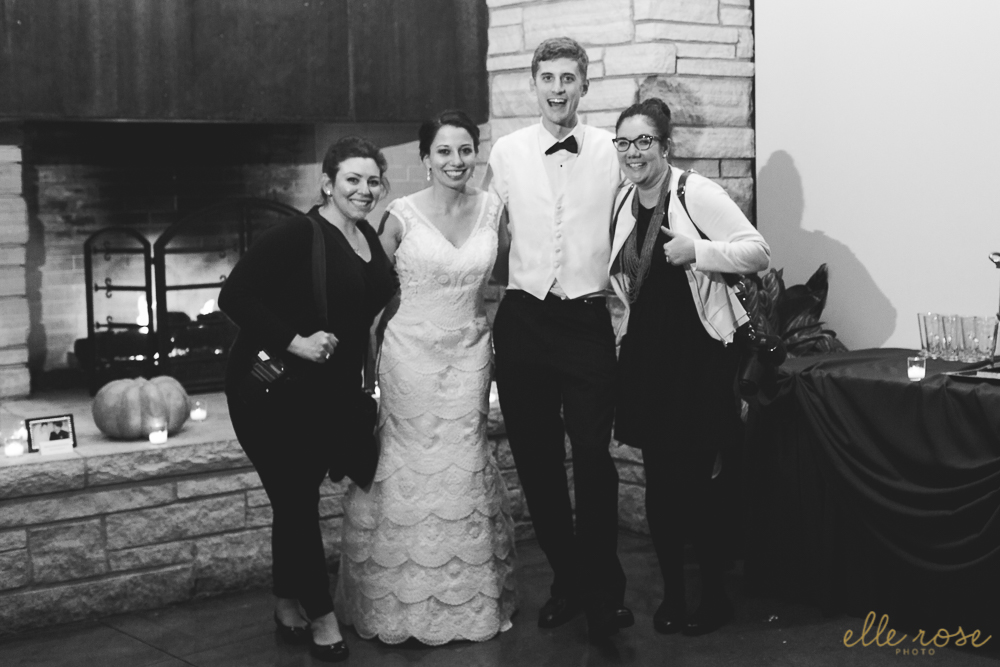 Second Shooter Awesomness :: Nicki Defilippis  ///  Florist :: Abby Flowers Design ///  DJ :: DJ-Chicago  ///  Catering + Cupcake Tower :: A Catering by Michael's Company  ///  Candy Bar + Cookie Table :: self-made  ///  Bride's dress :: Moonlight Bridal, bought at Gigi's Closette   ///  Accessories :: Earrings from Gigi's Closette  /// Venue :: Independence Grove