drury lane chicago wedding | jim + kerry
---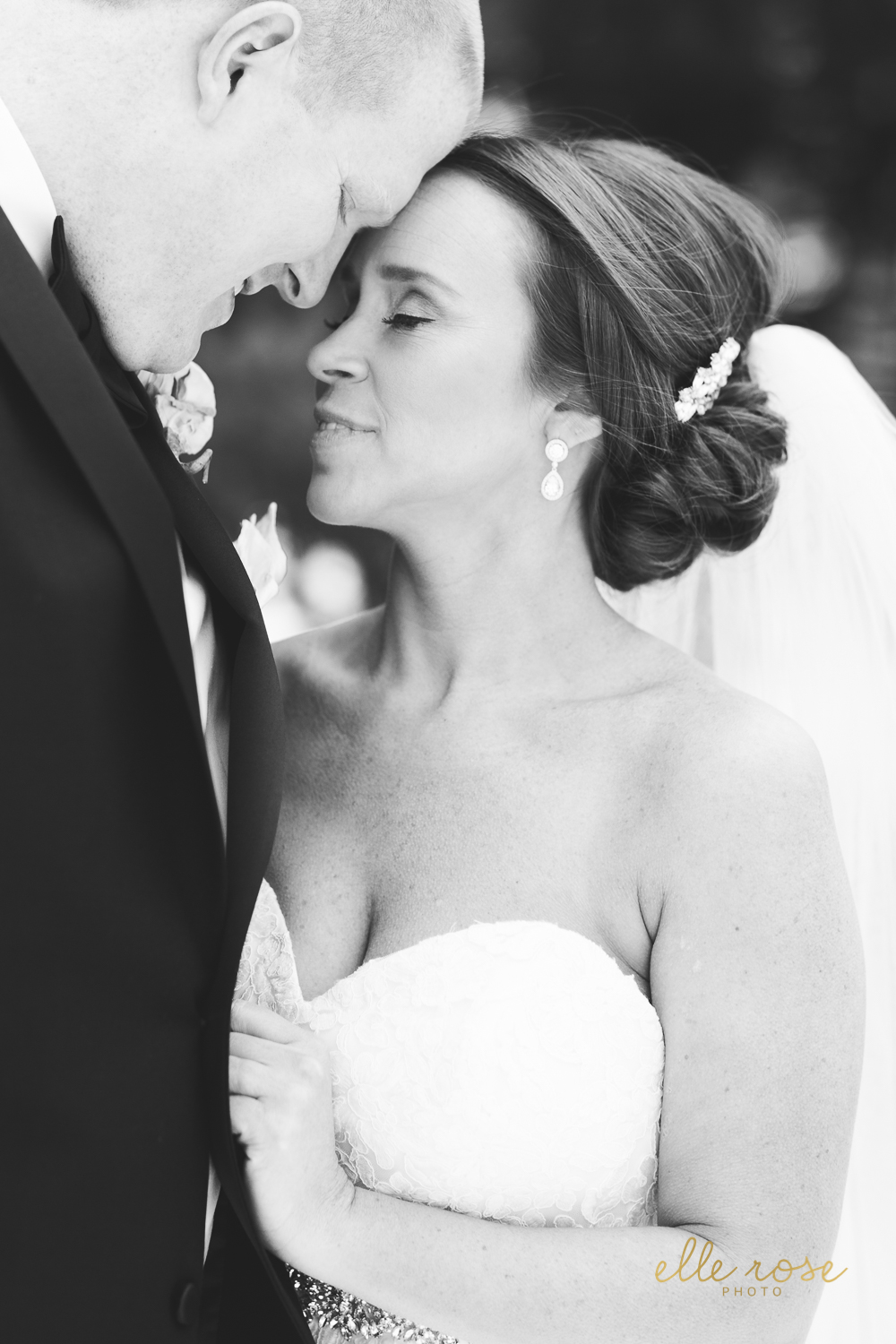 Jim and Kerry were married on NYE, closing out my 2015 wedding season with one hell of a party! I had the amazing Maggie of Something Blue Images along with me to capture their gorgeous day and man did we have an incredible time capturing this day. This day was just non-stop fun, with huge smiles on everyones faces. From the morning at home with Kerry and the ladies, there was just this wonderfully calm + joyful vibe, like everyone was exactly where they were supposed to be. I thrive off vibes like that : ) I started with Kerry's gorgeous details while Maggie was hanging out capturing Jim and the guys on their laid back morning. We all met up together at Ridge Country Club to officially get the day started with one super sweet first look – always my favorite!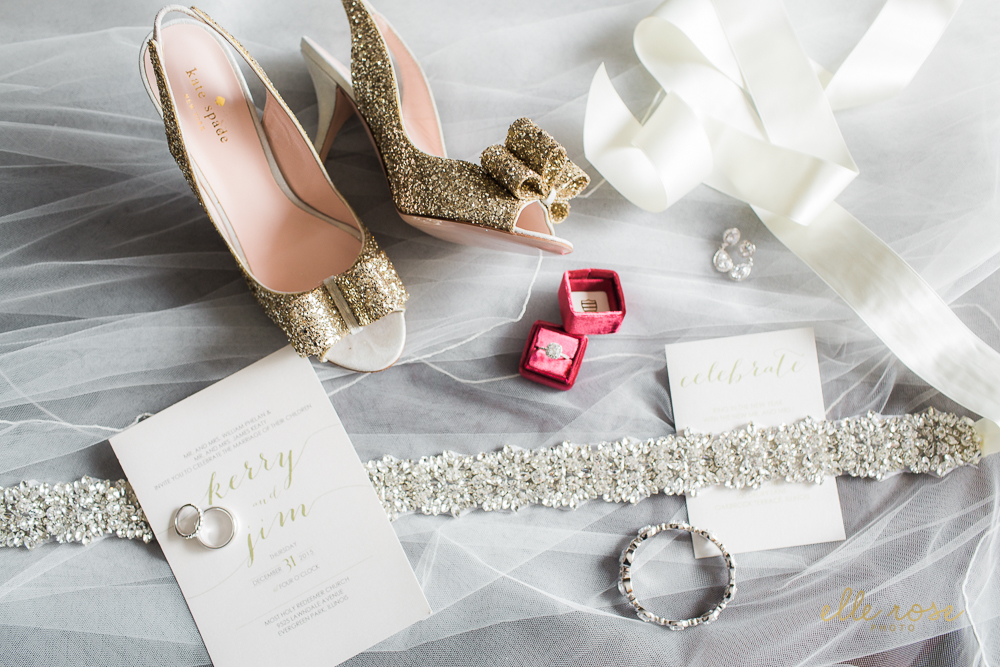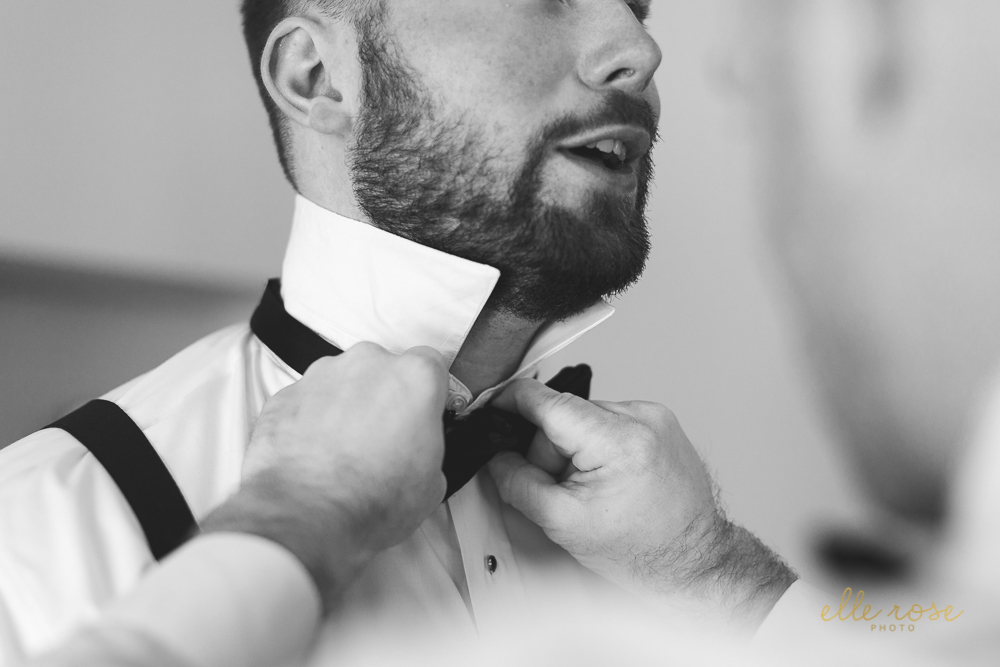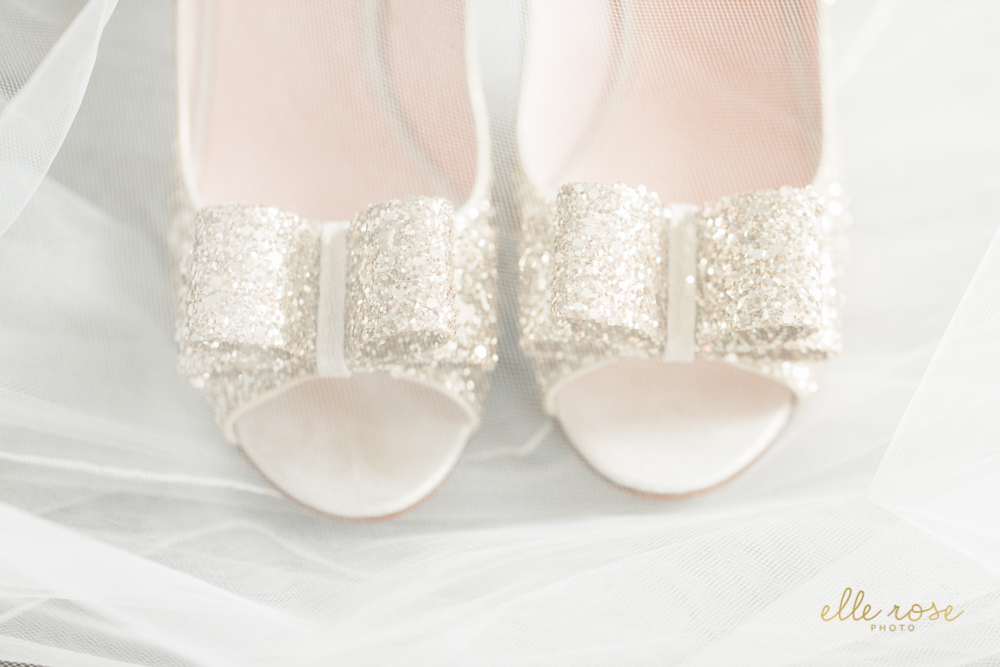 When I get home and uploaded photos of the day, I always laugh at how the guys are all totally ready to go just hanging out, while the girls are running around looking for undergarments, last minute touchups, or where they left their mimosa and we are all yelling out time updates to stay on schedule. I wouldn't have it any other way!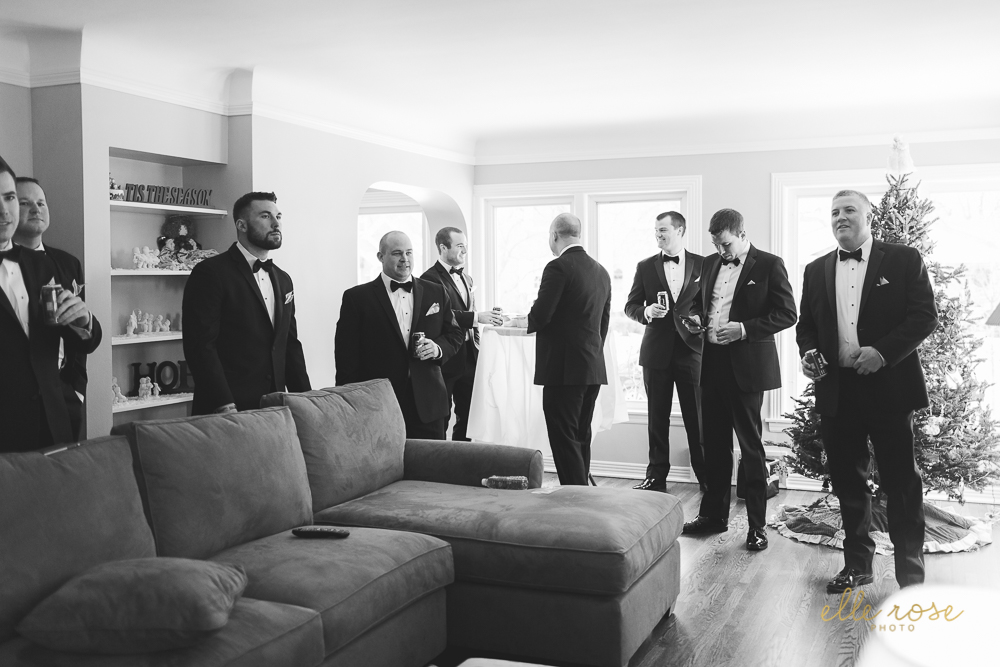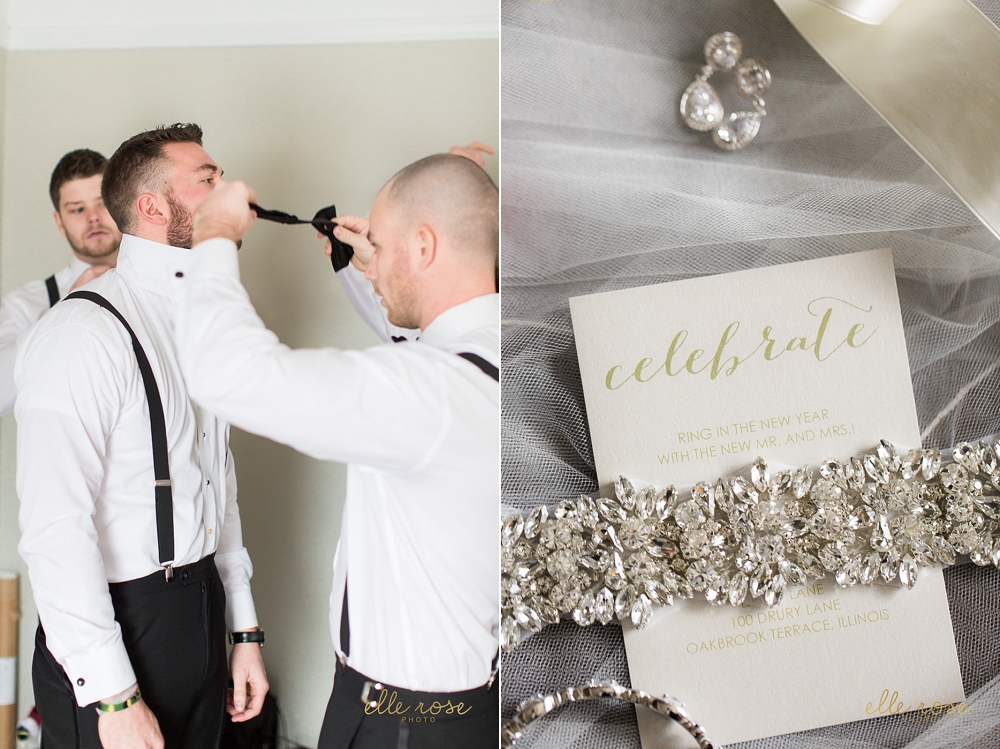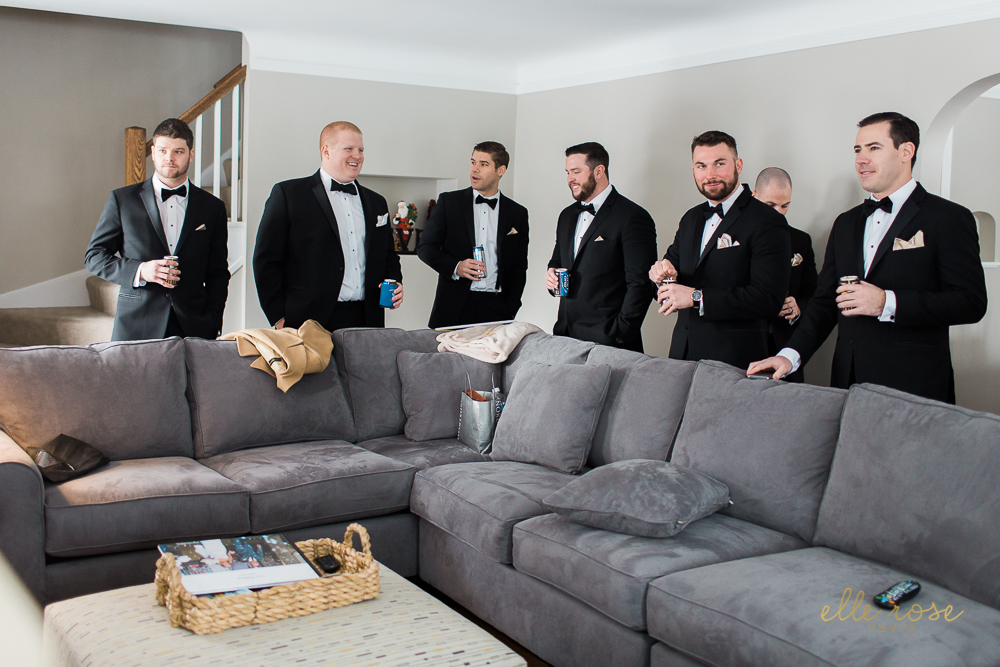 SO.MUCH.PRETTY.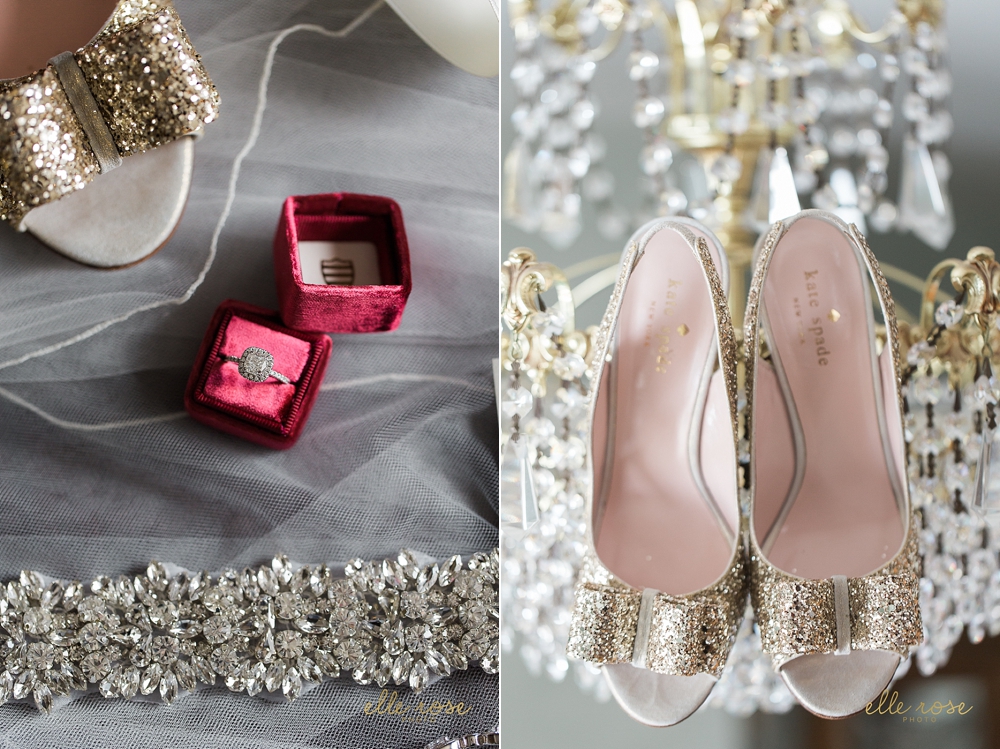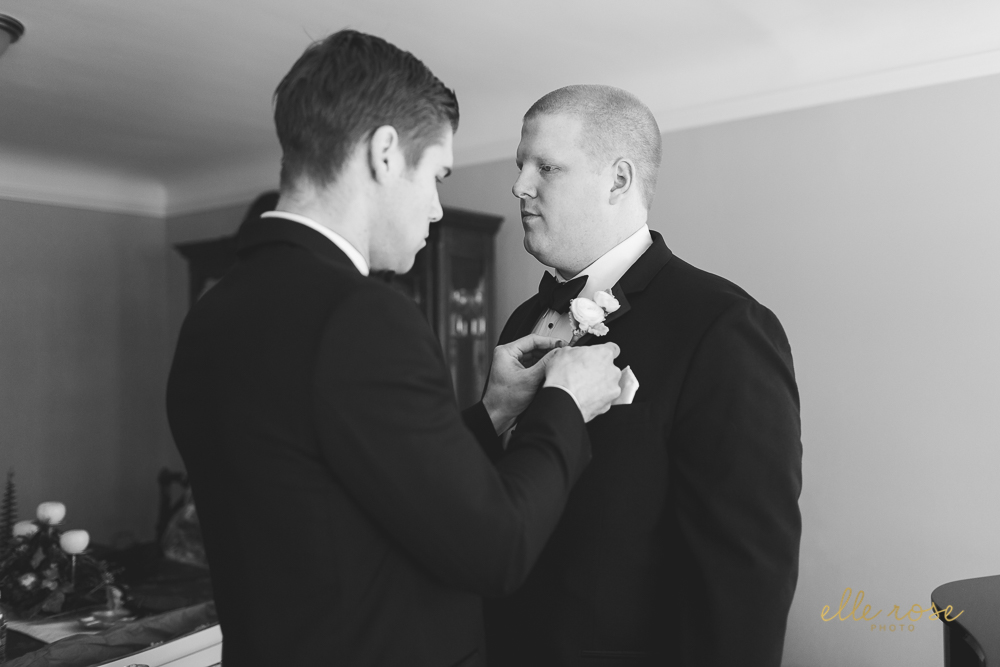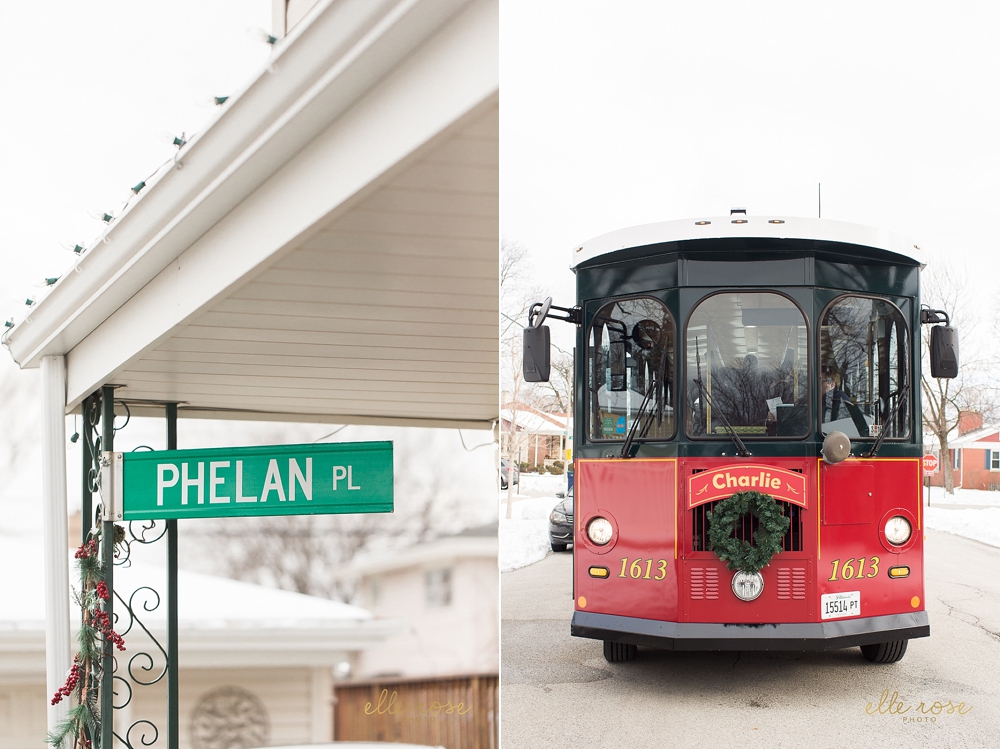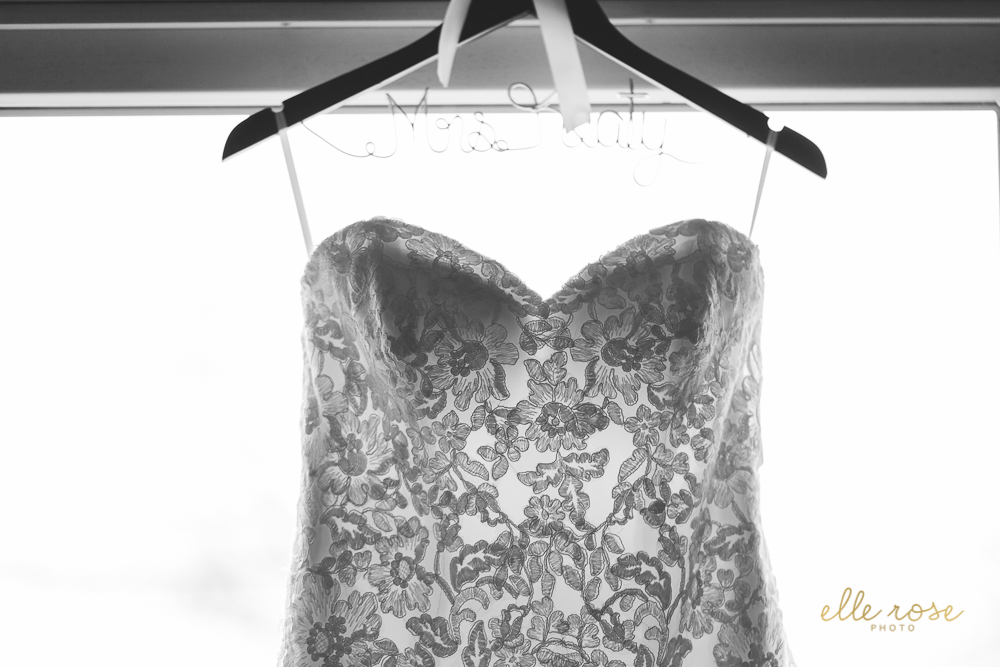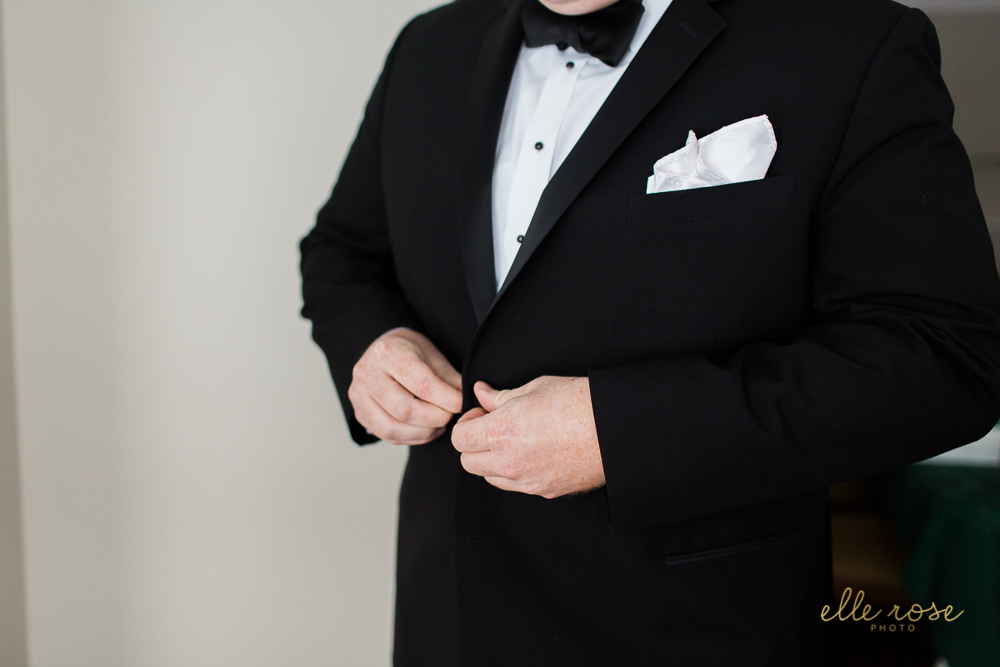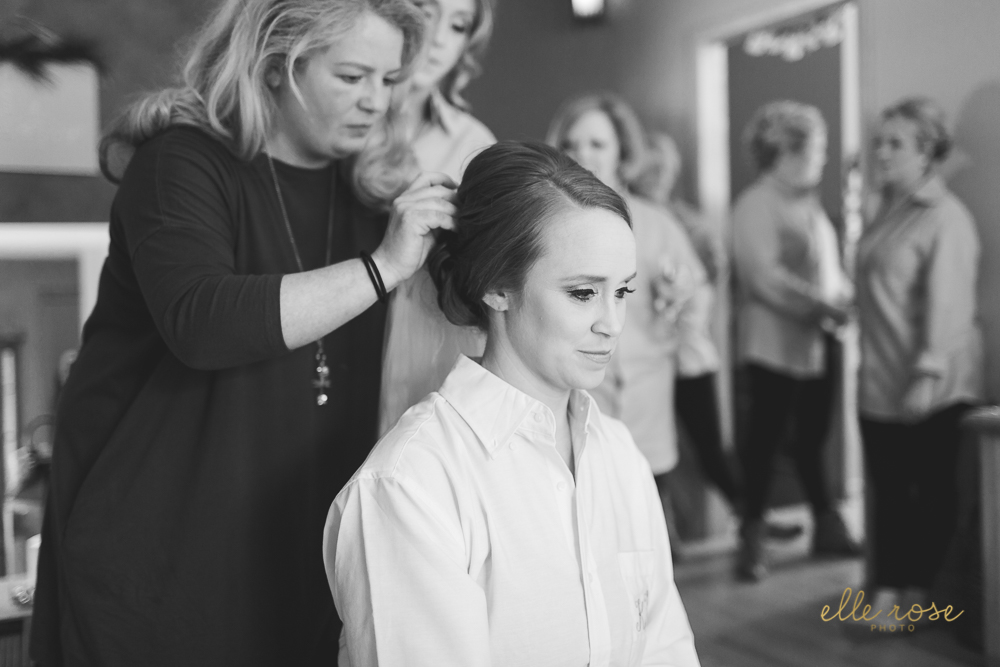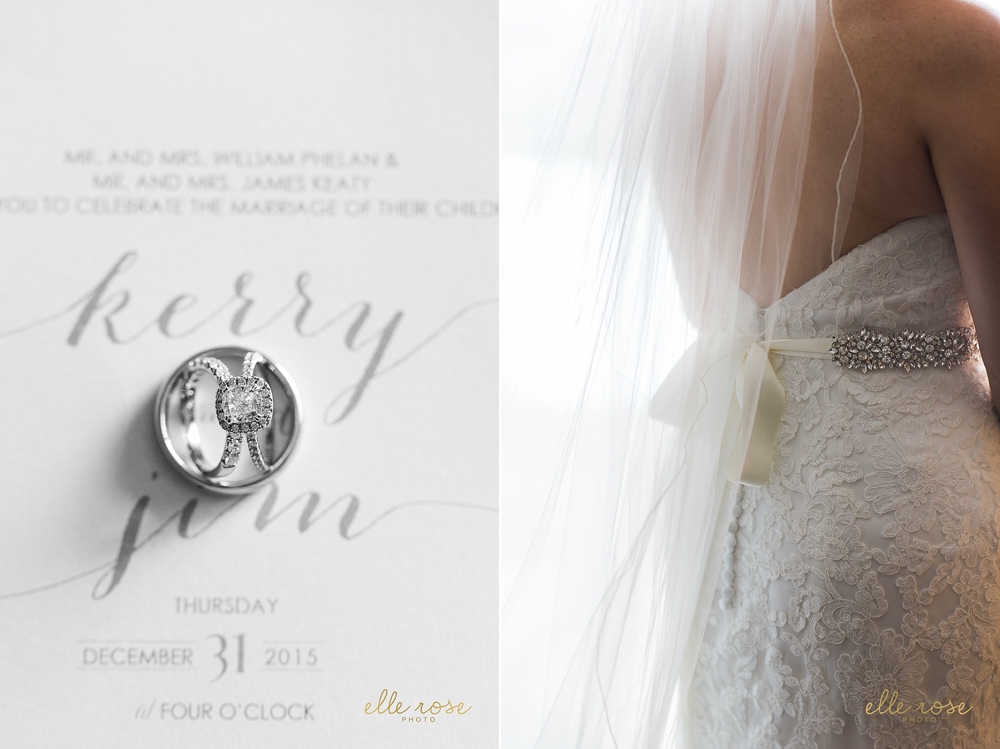 This dapper groom!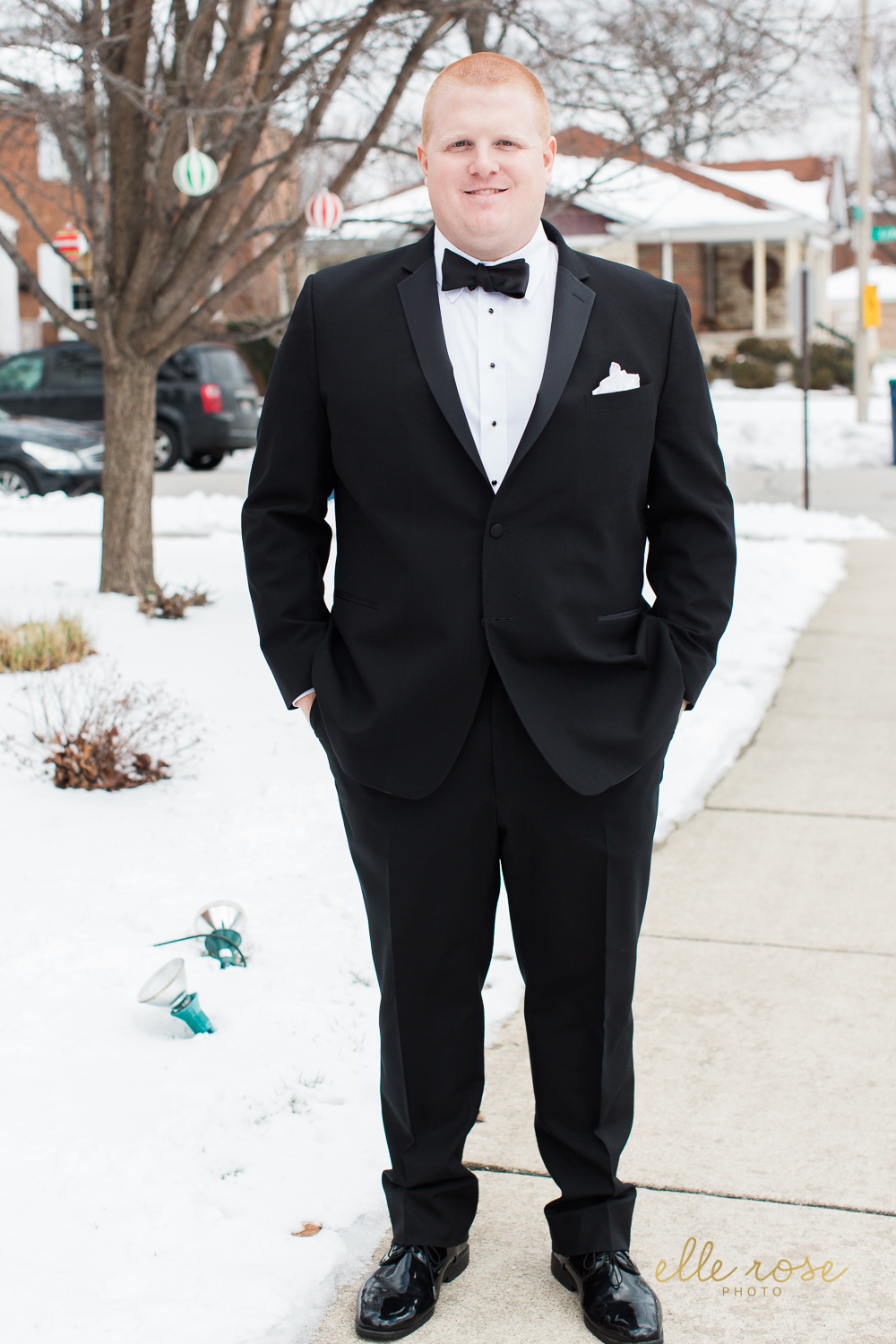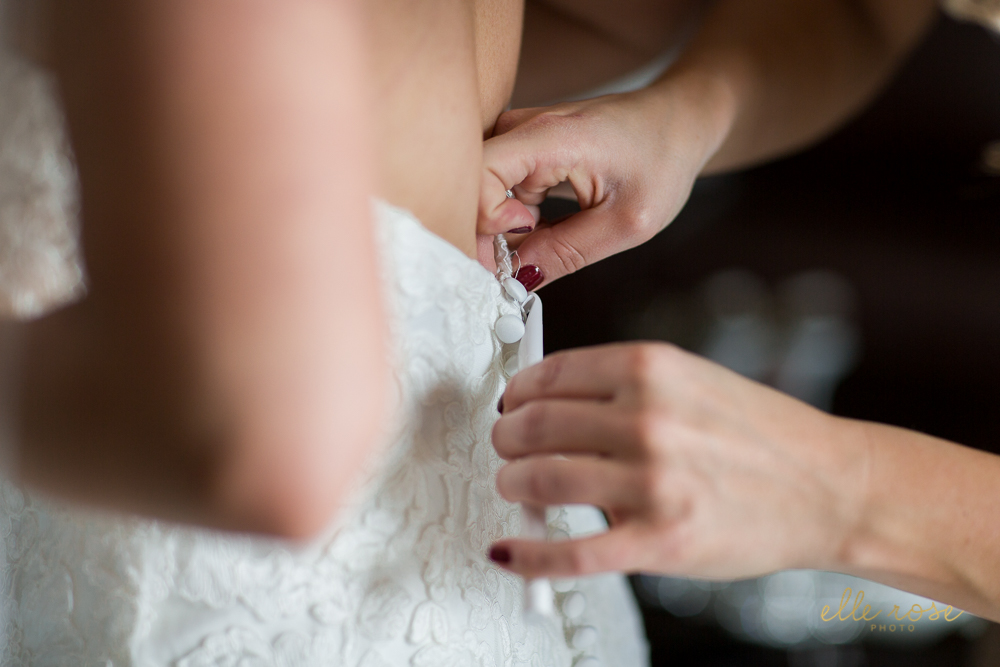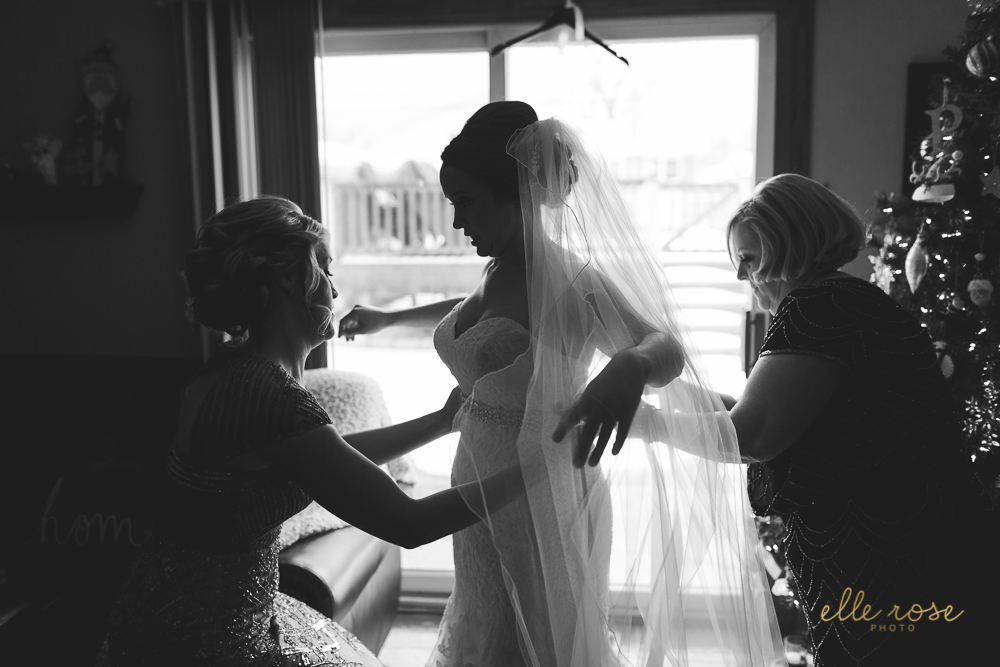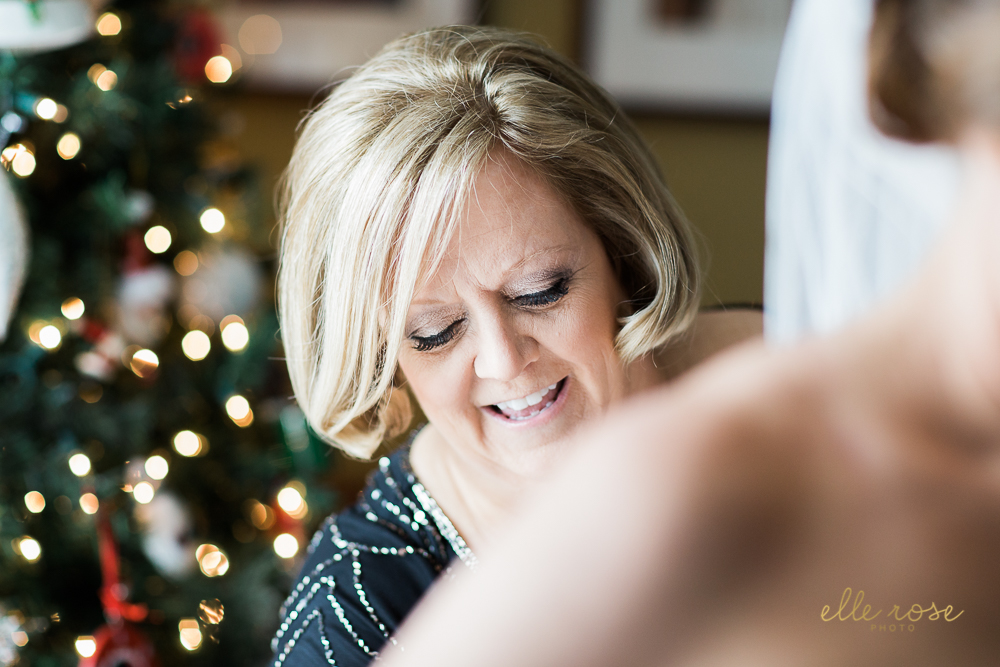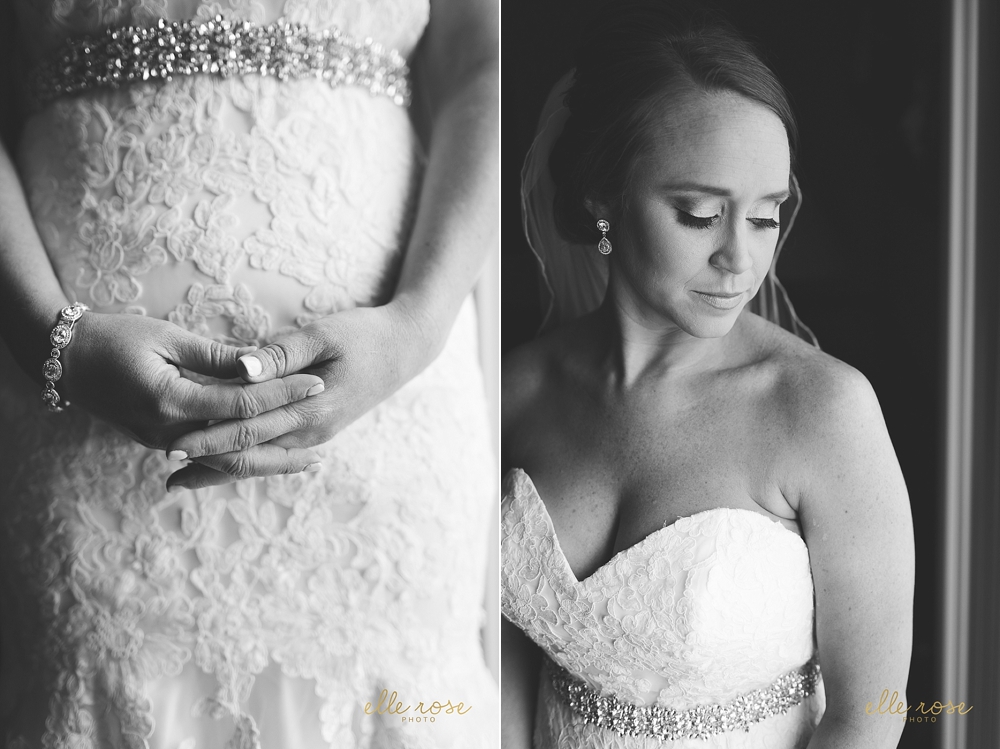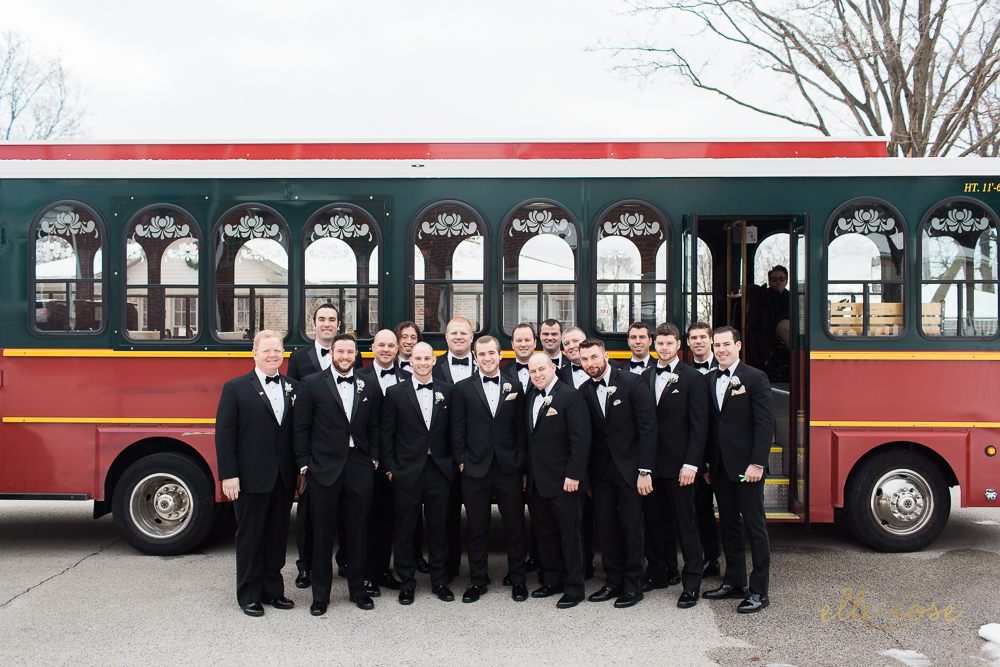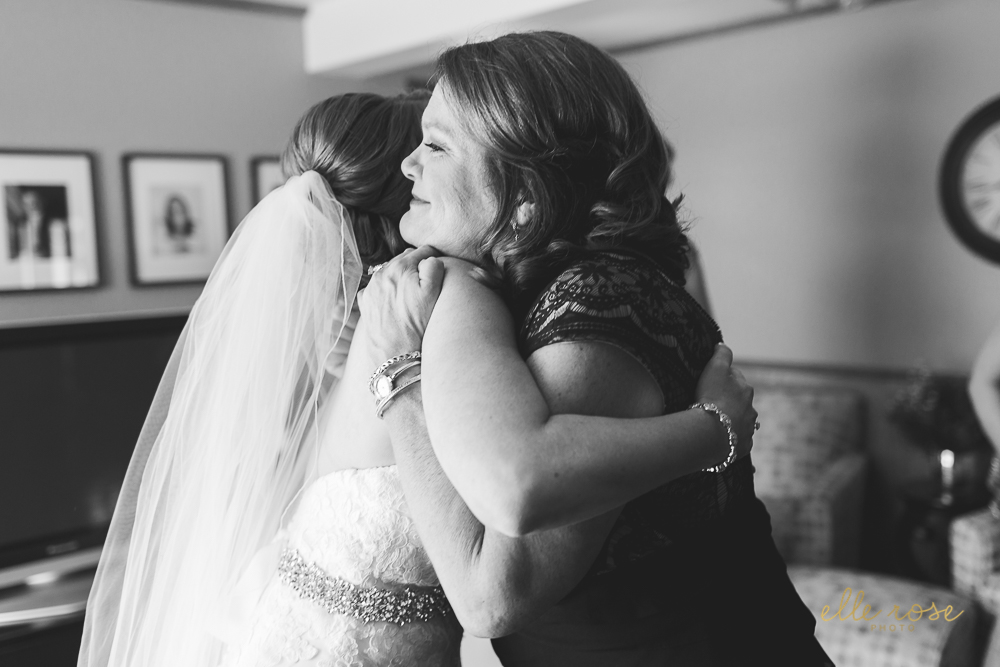 KERRRRRRRY! You are a total vision : )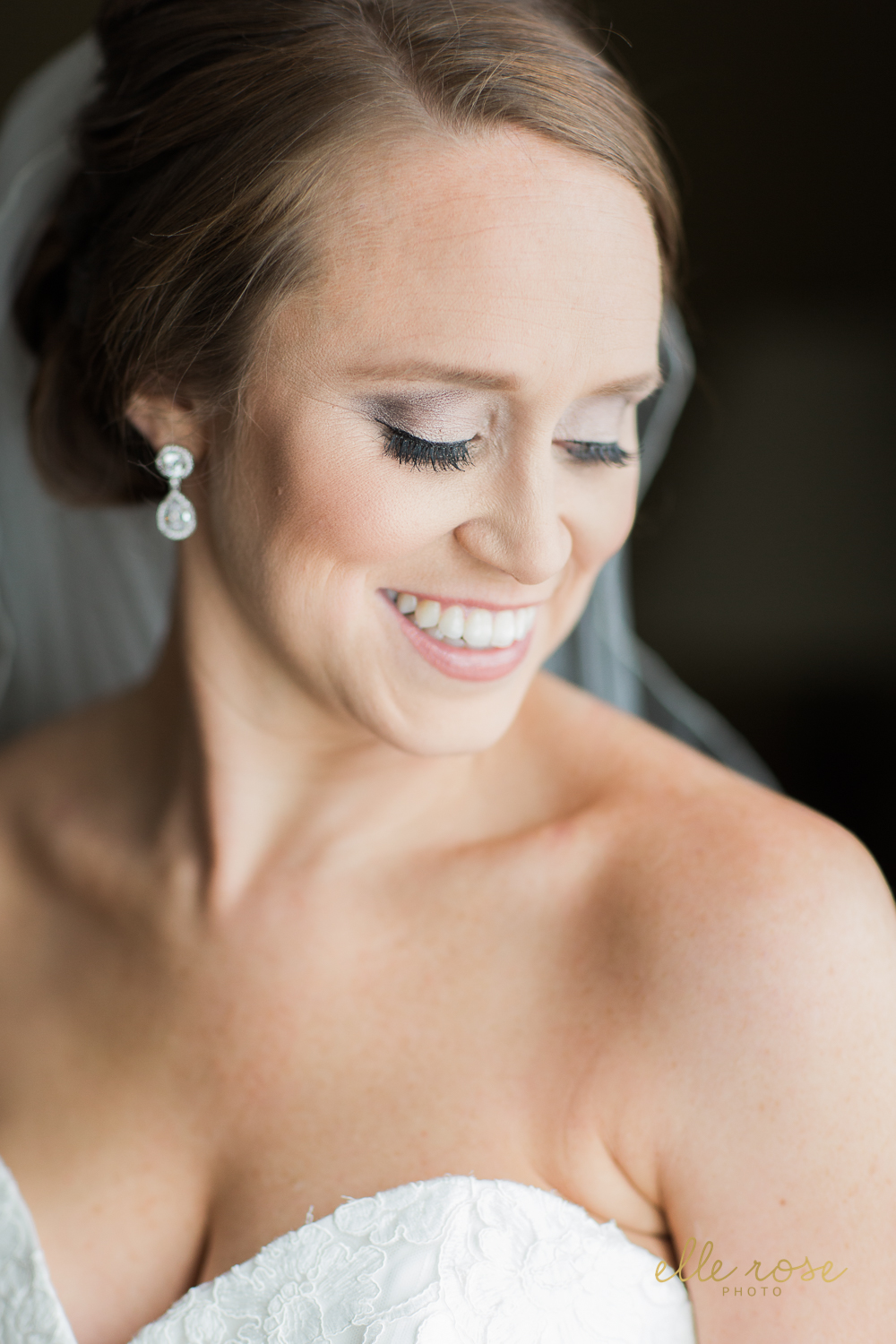 First look time – the best time of the day in my humble photographer opinion : )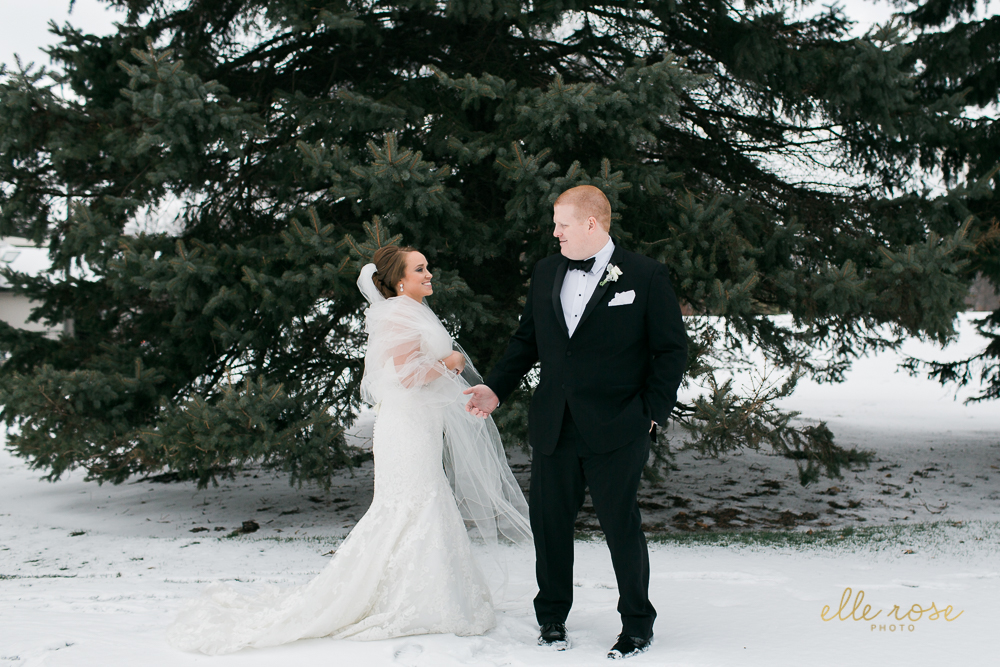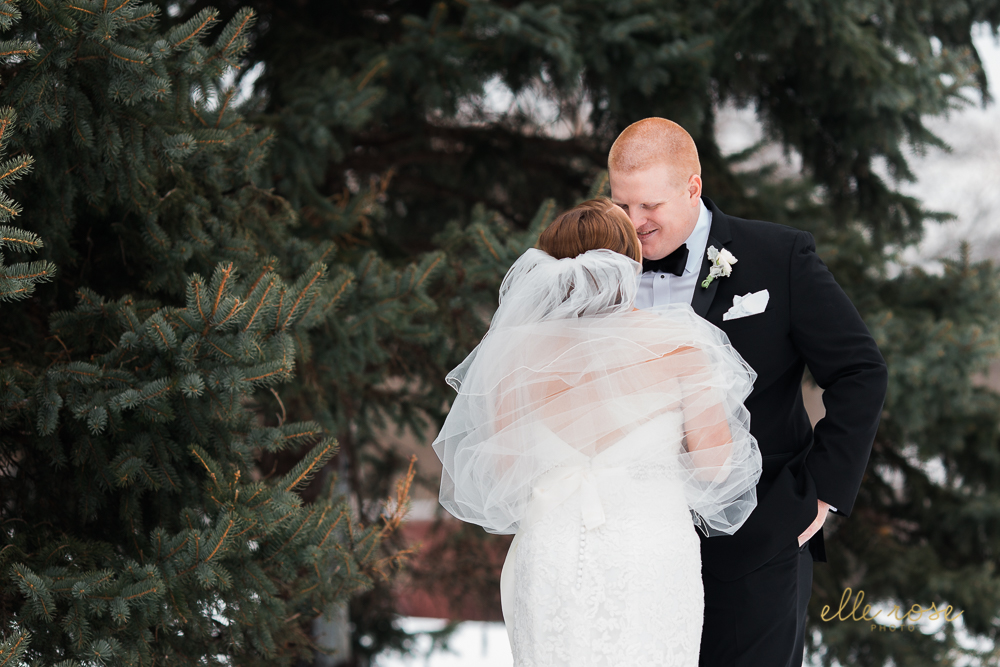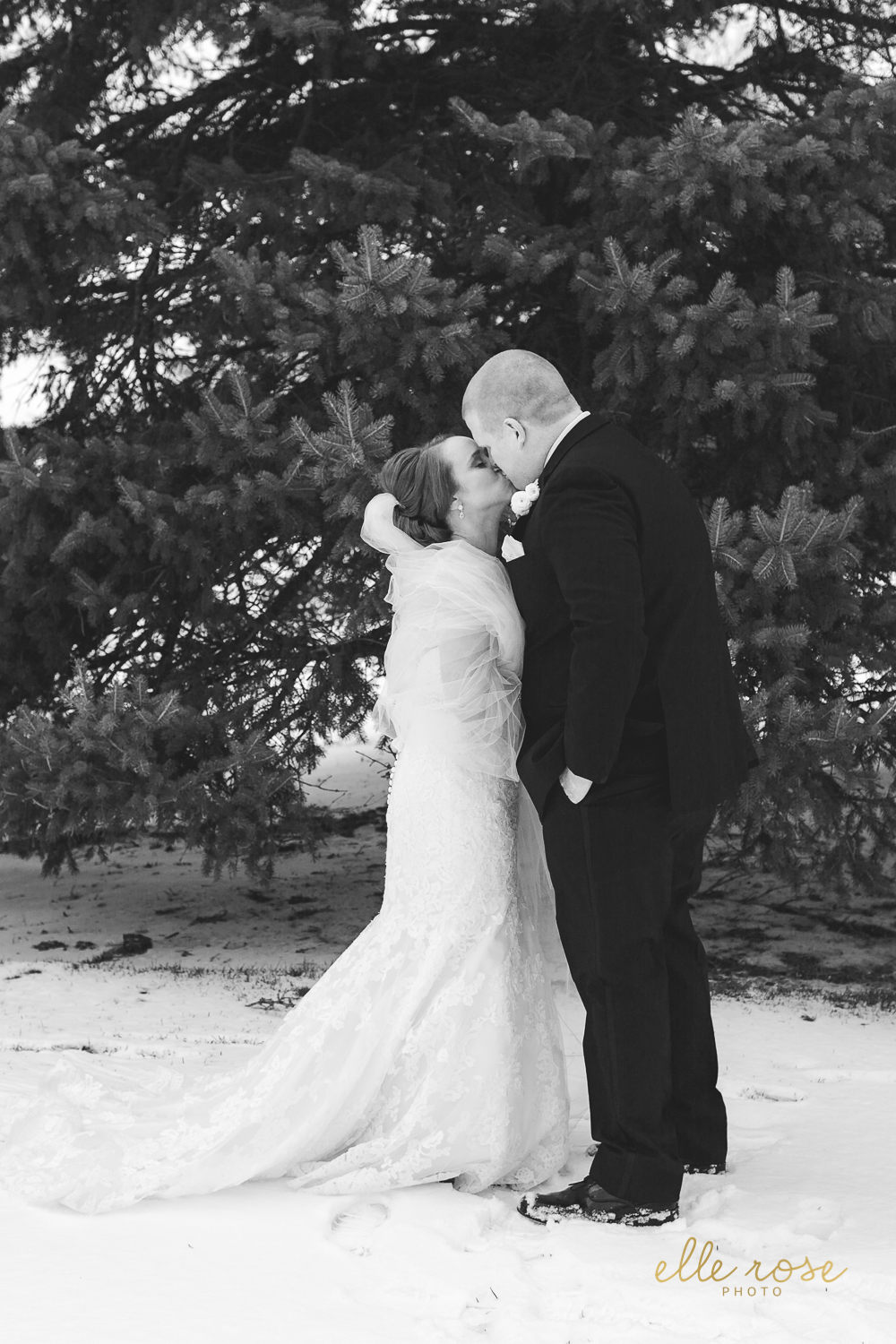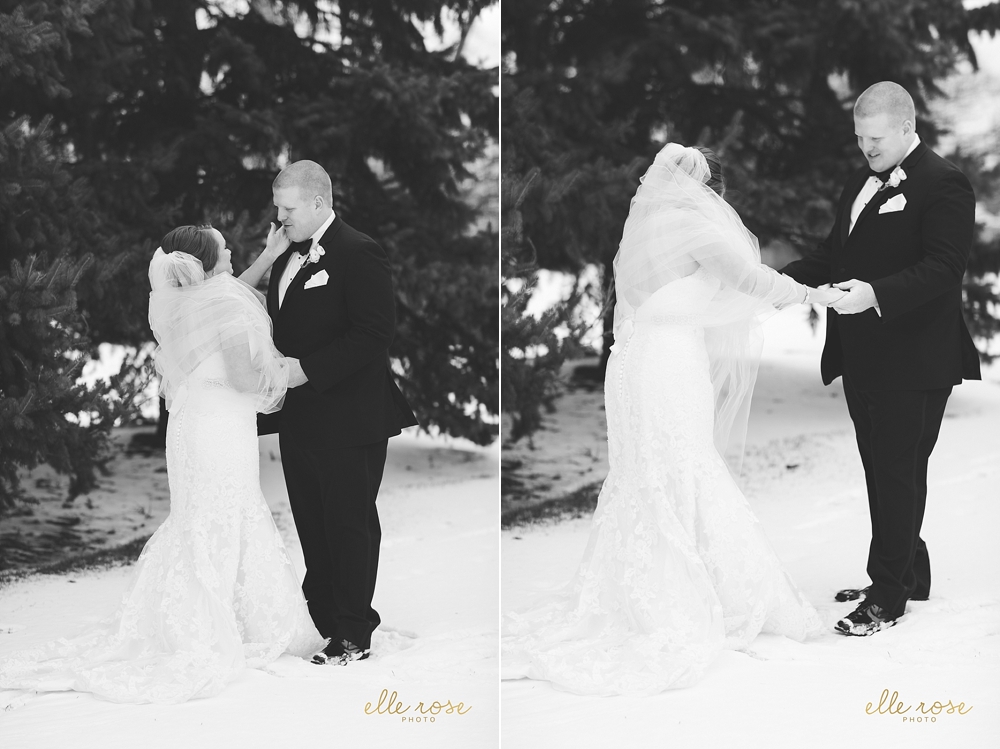 I adore how you two light up when you are together, it was really fun to capture that genuine kind of love!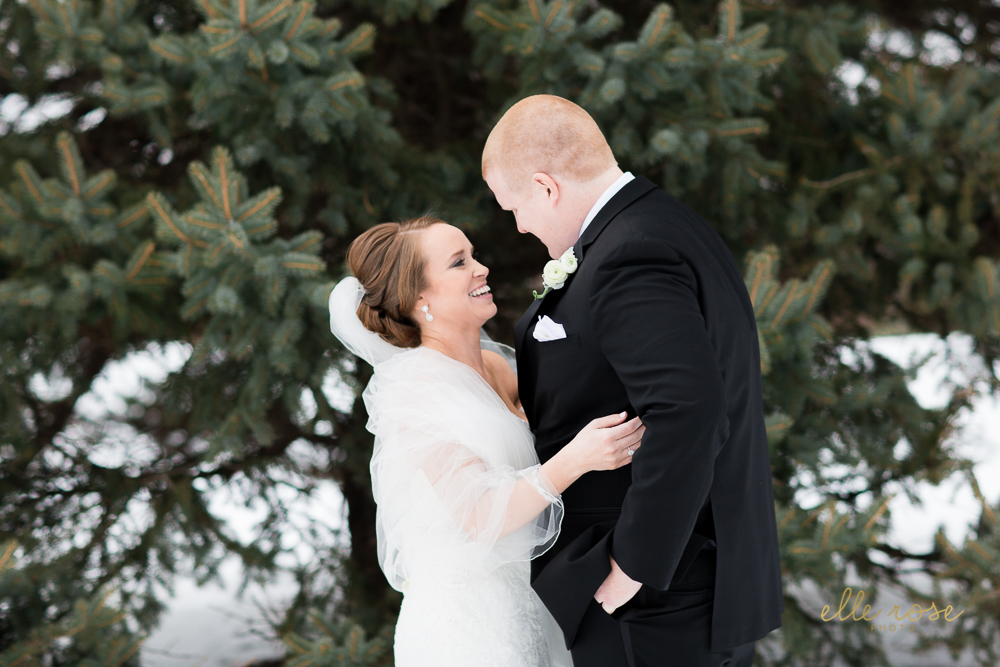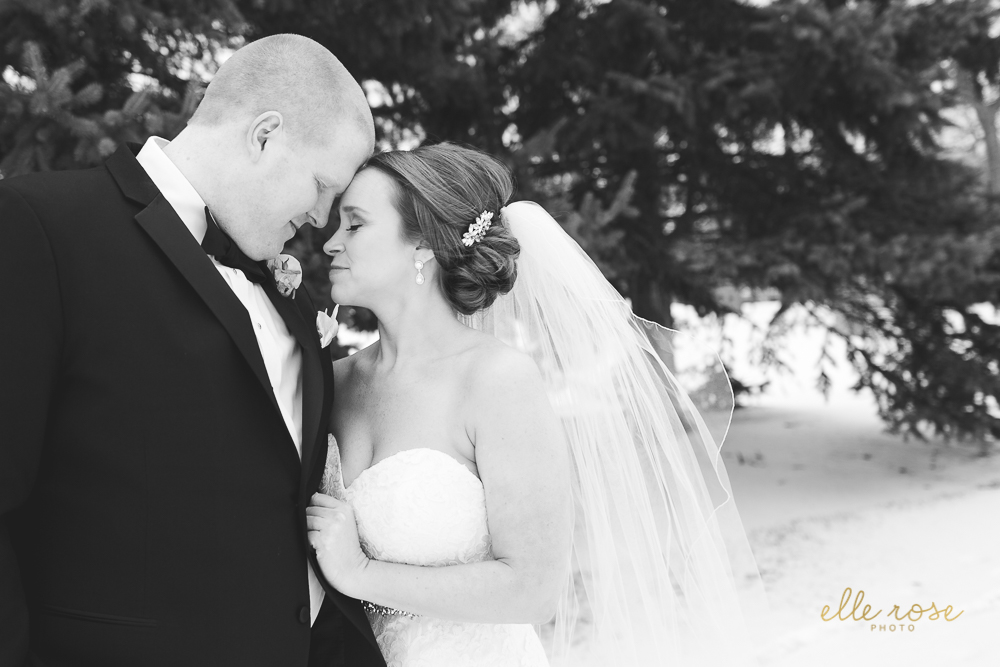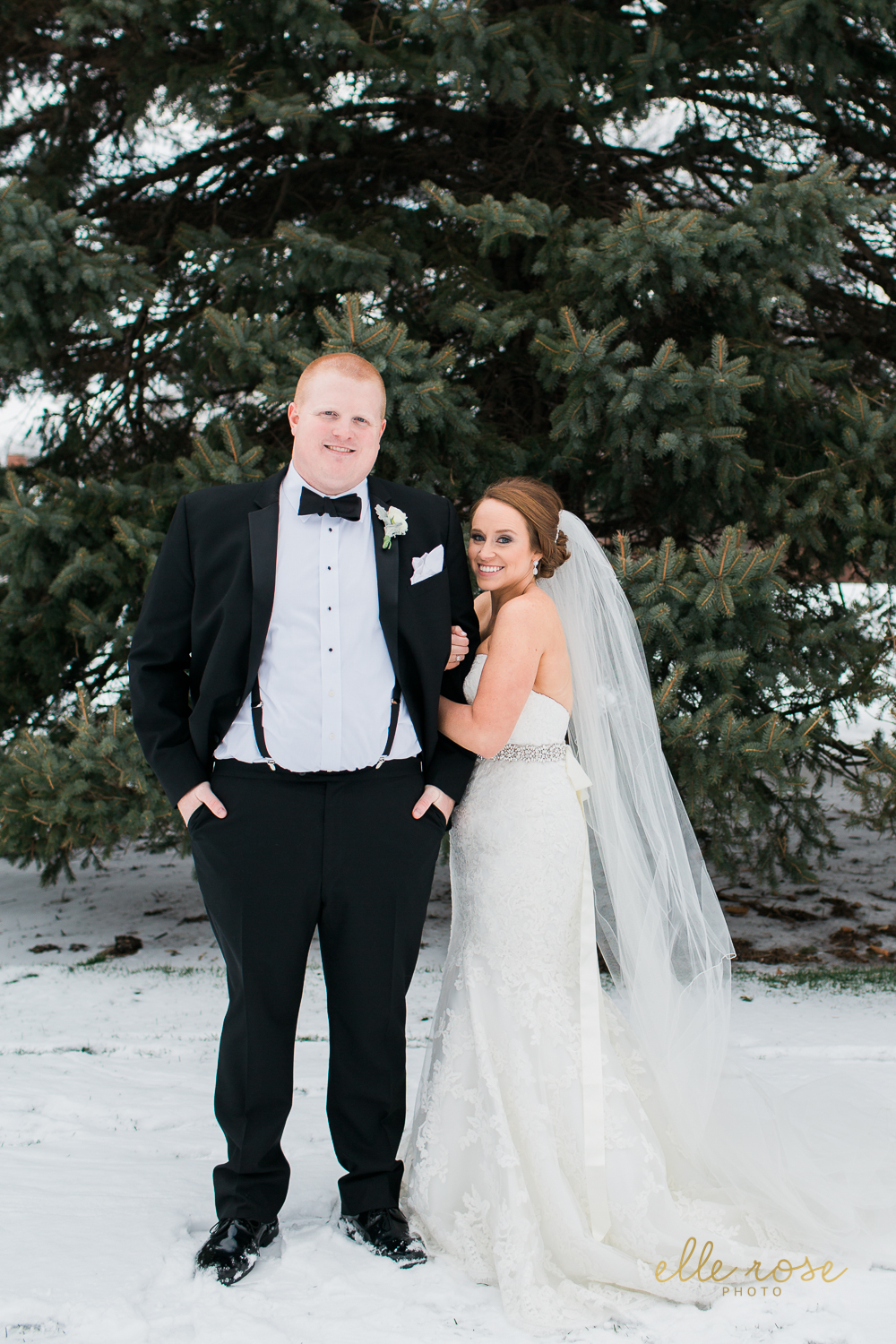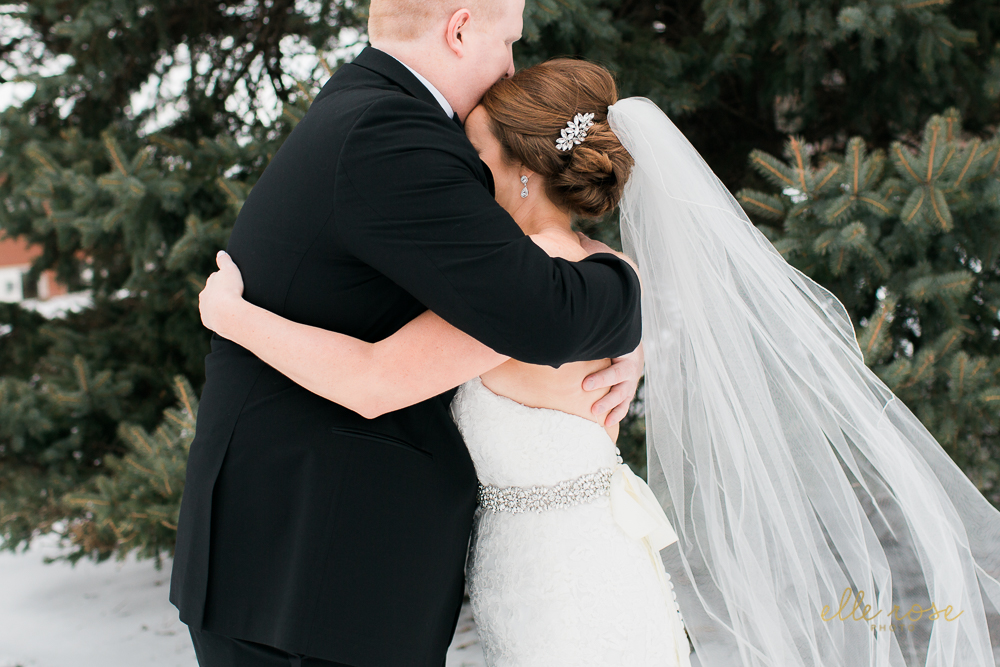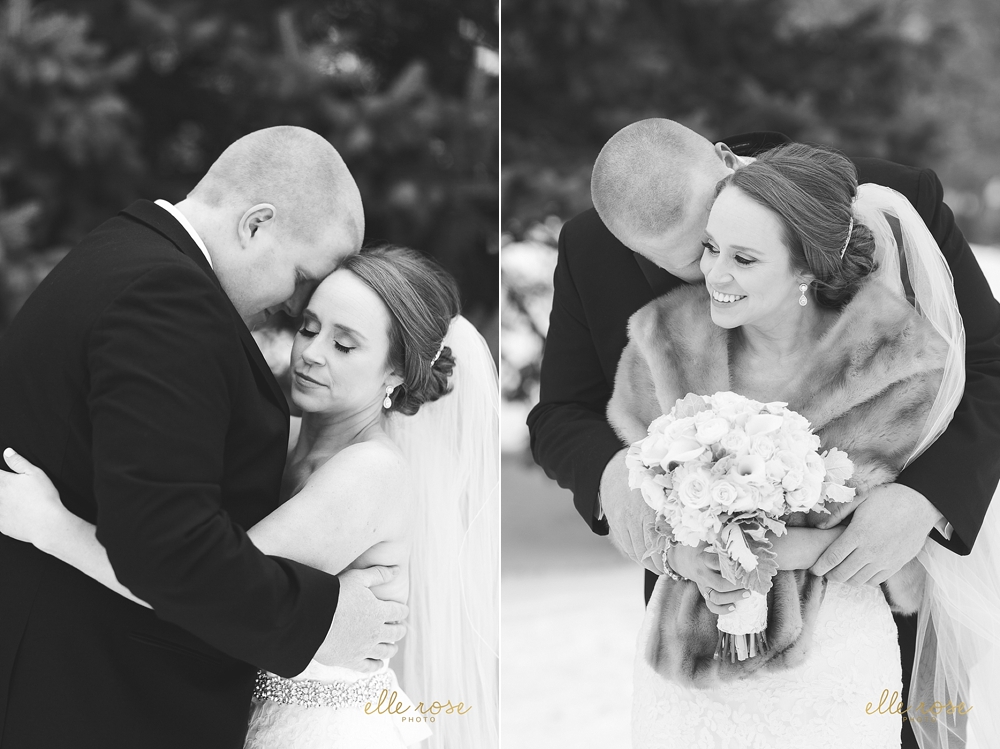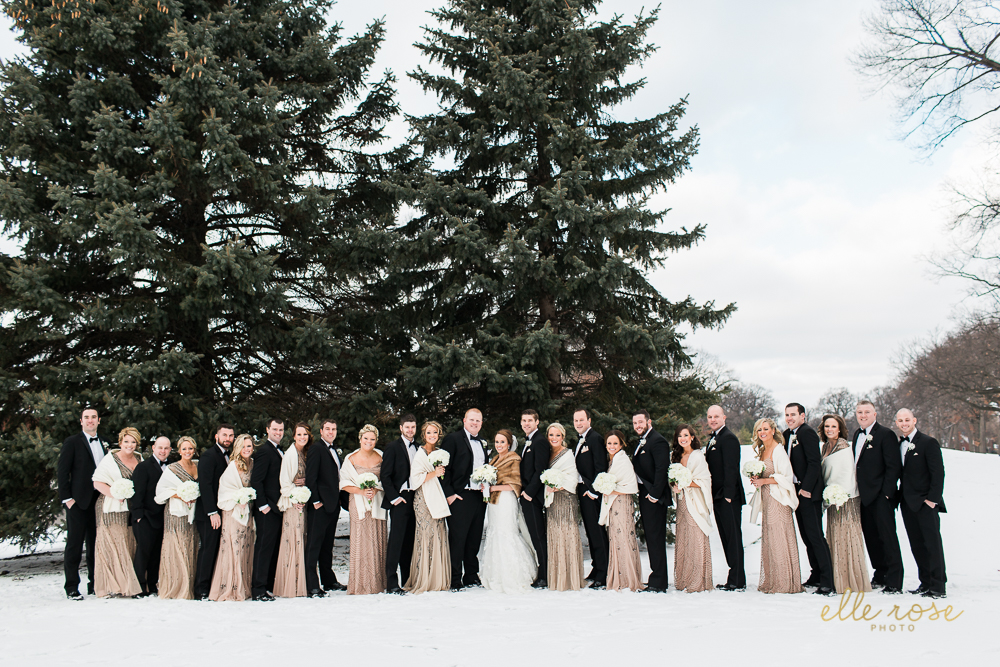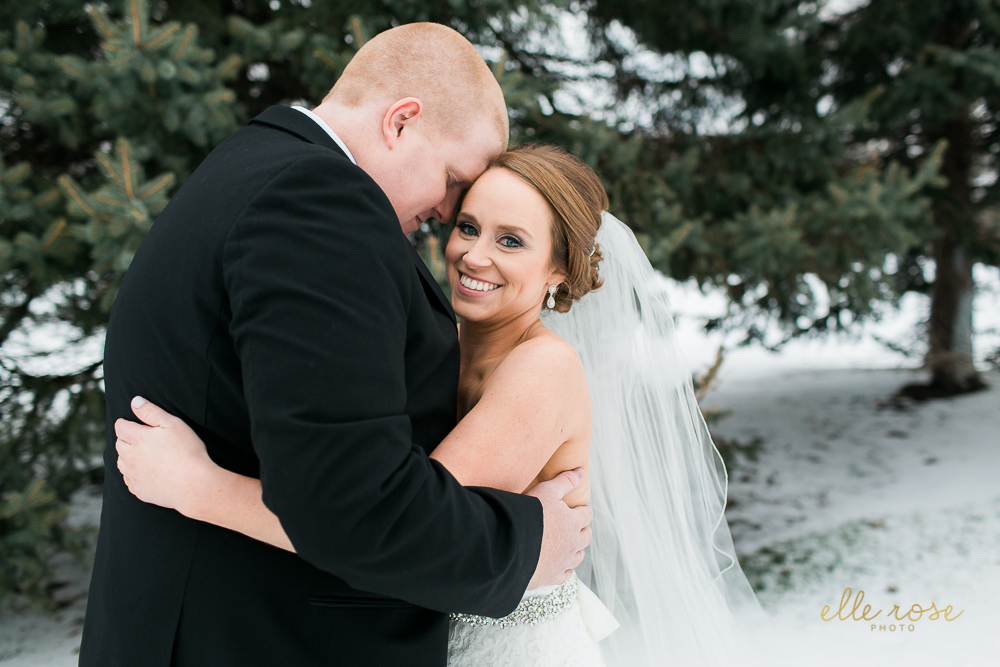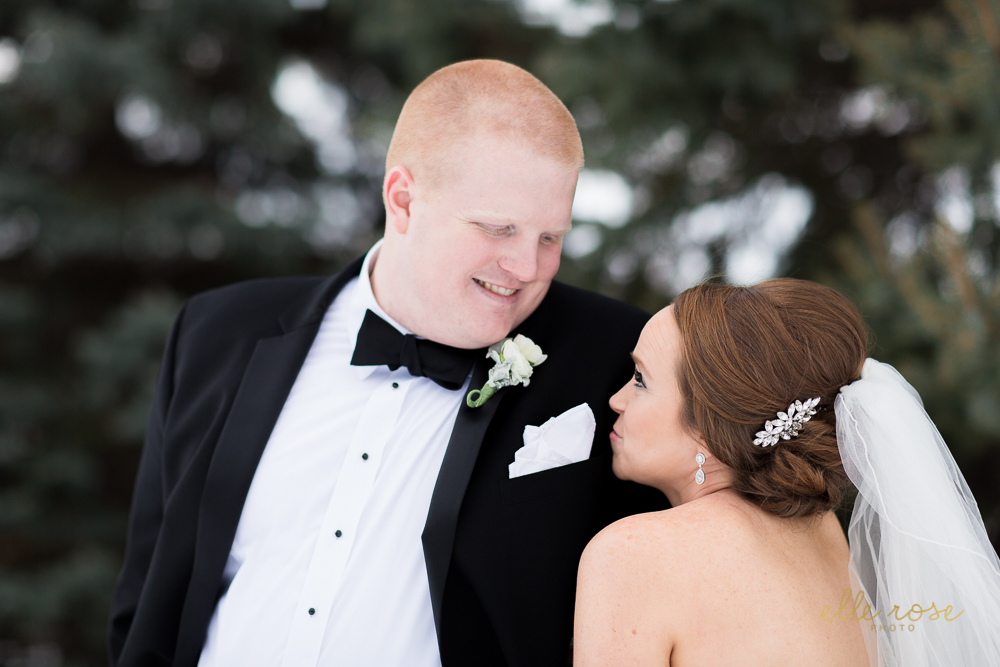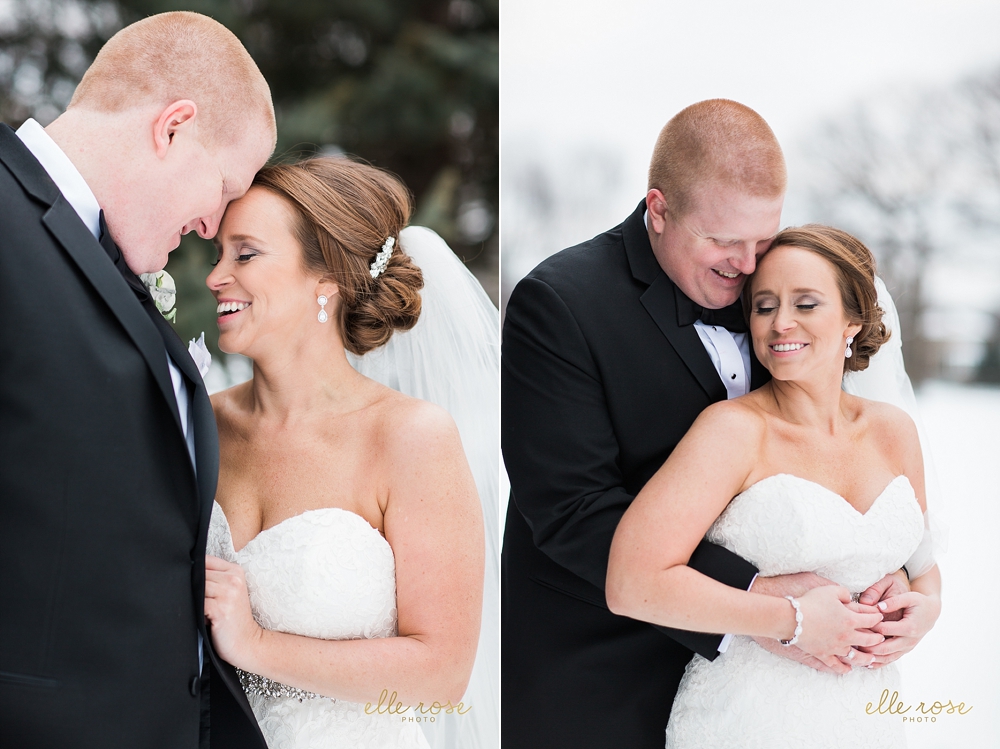 Theeeese beauties!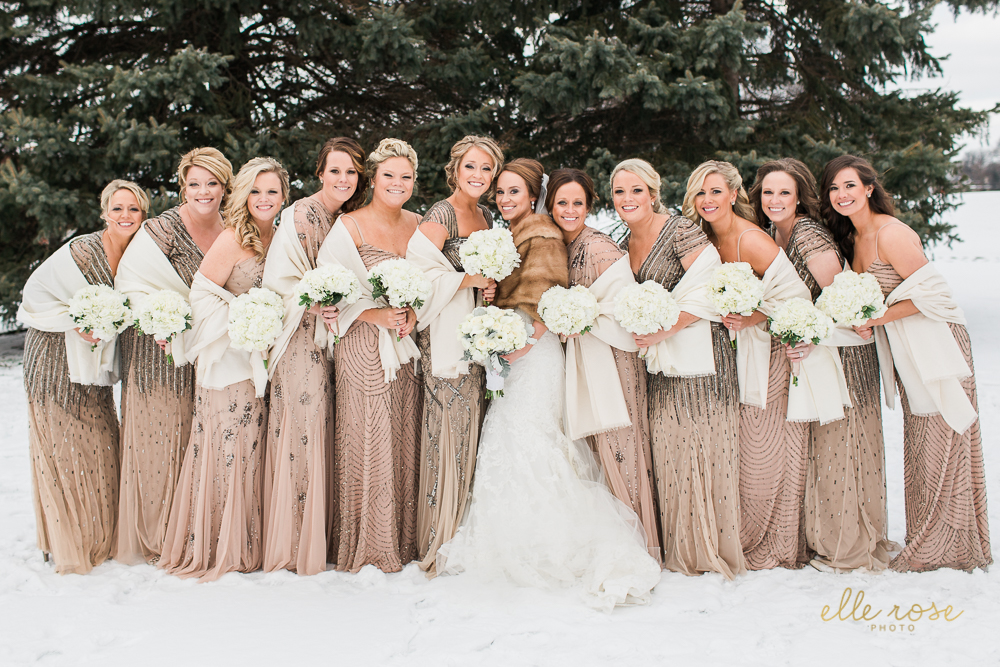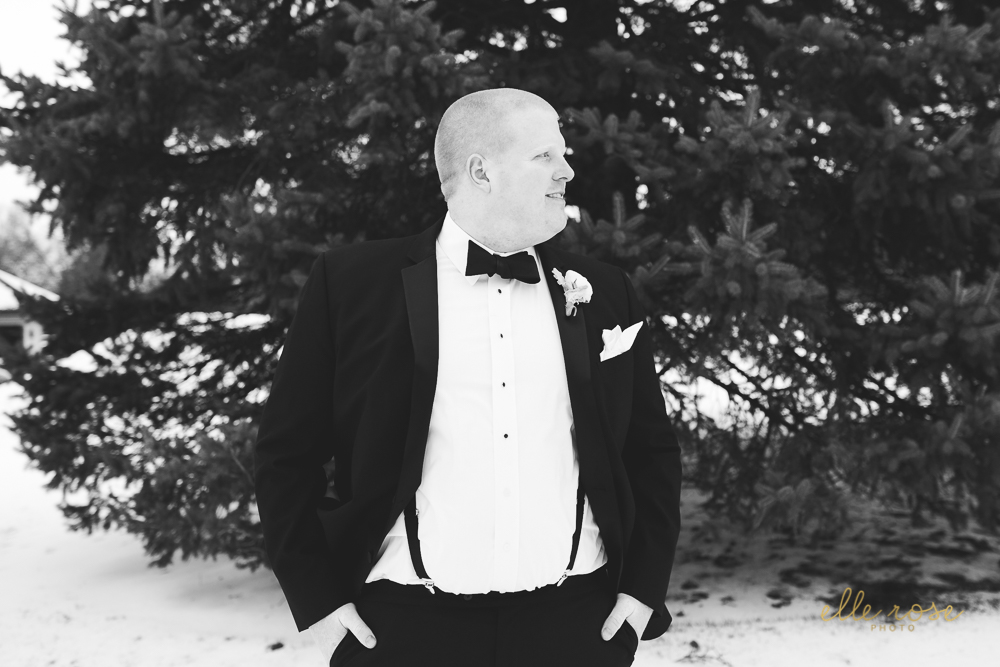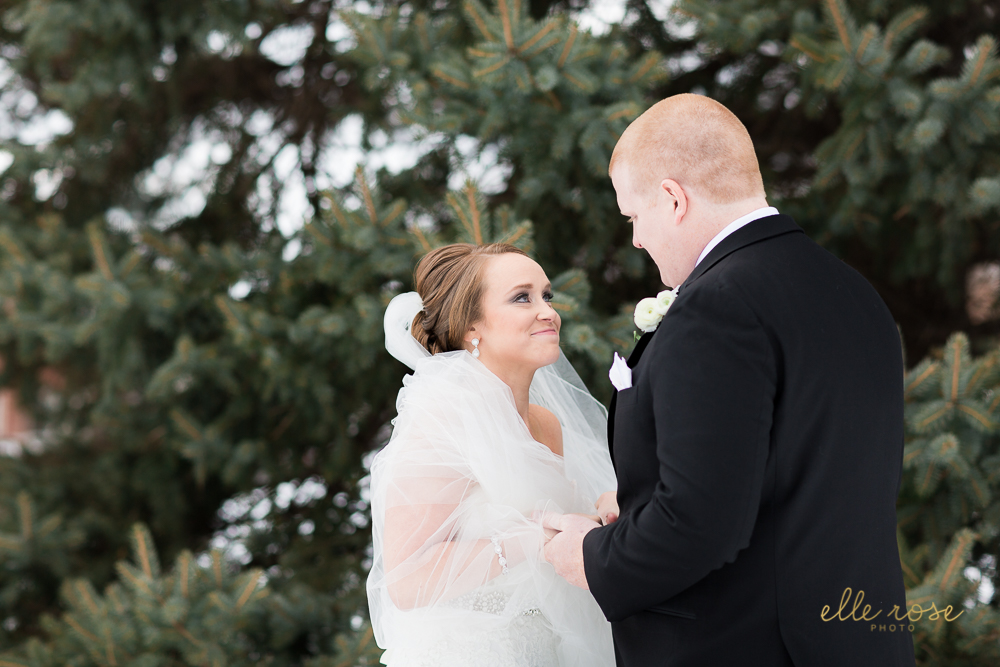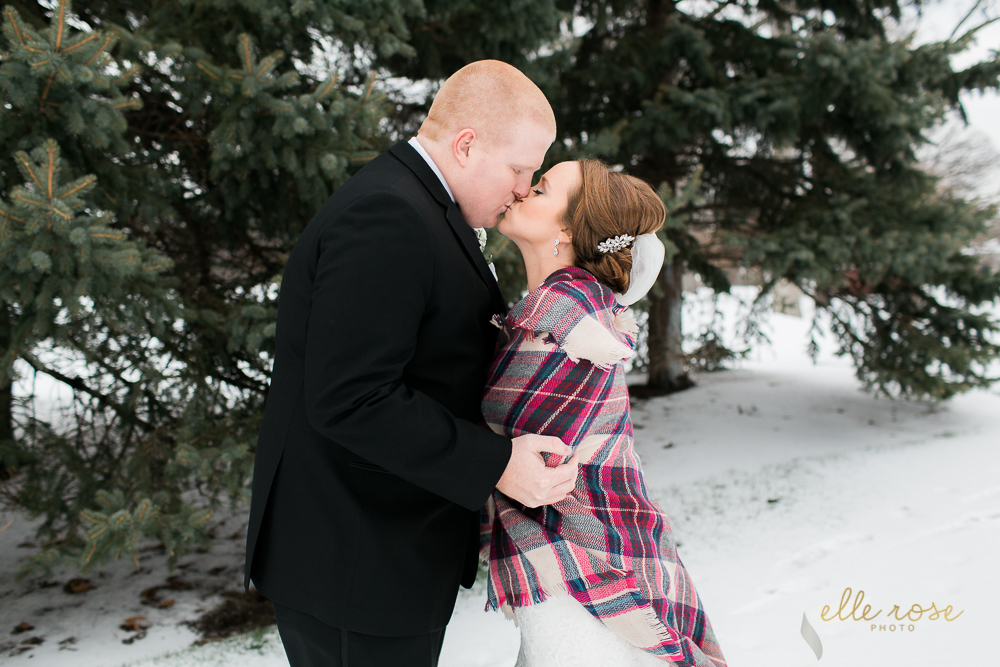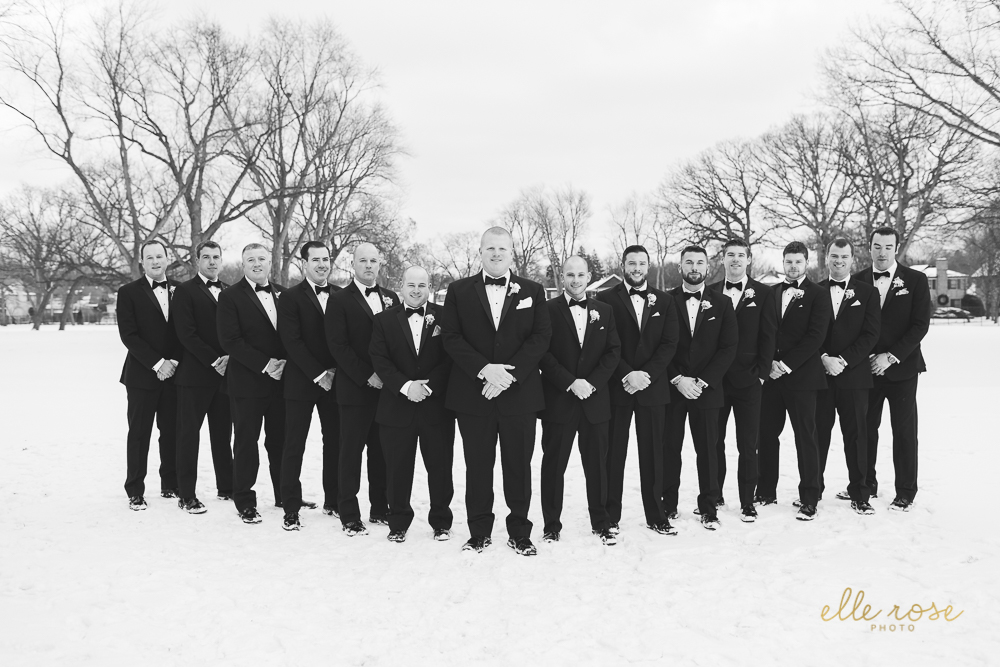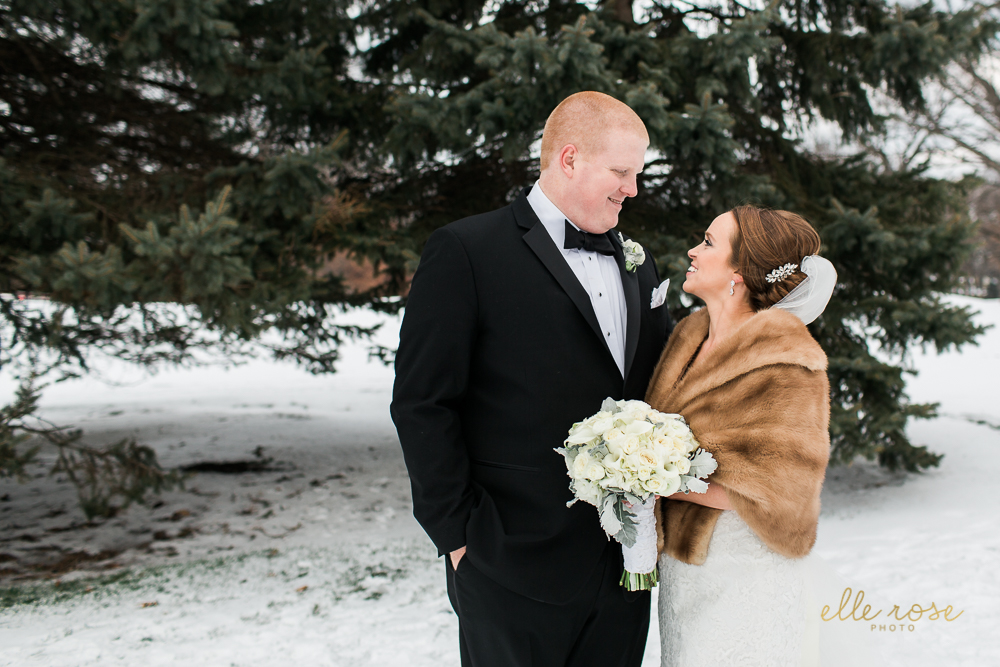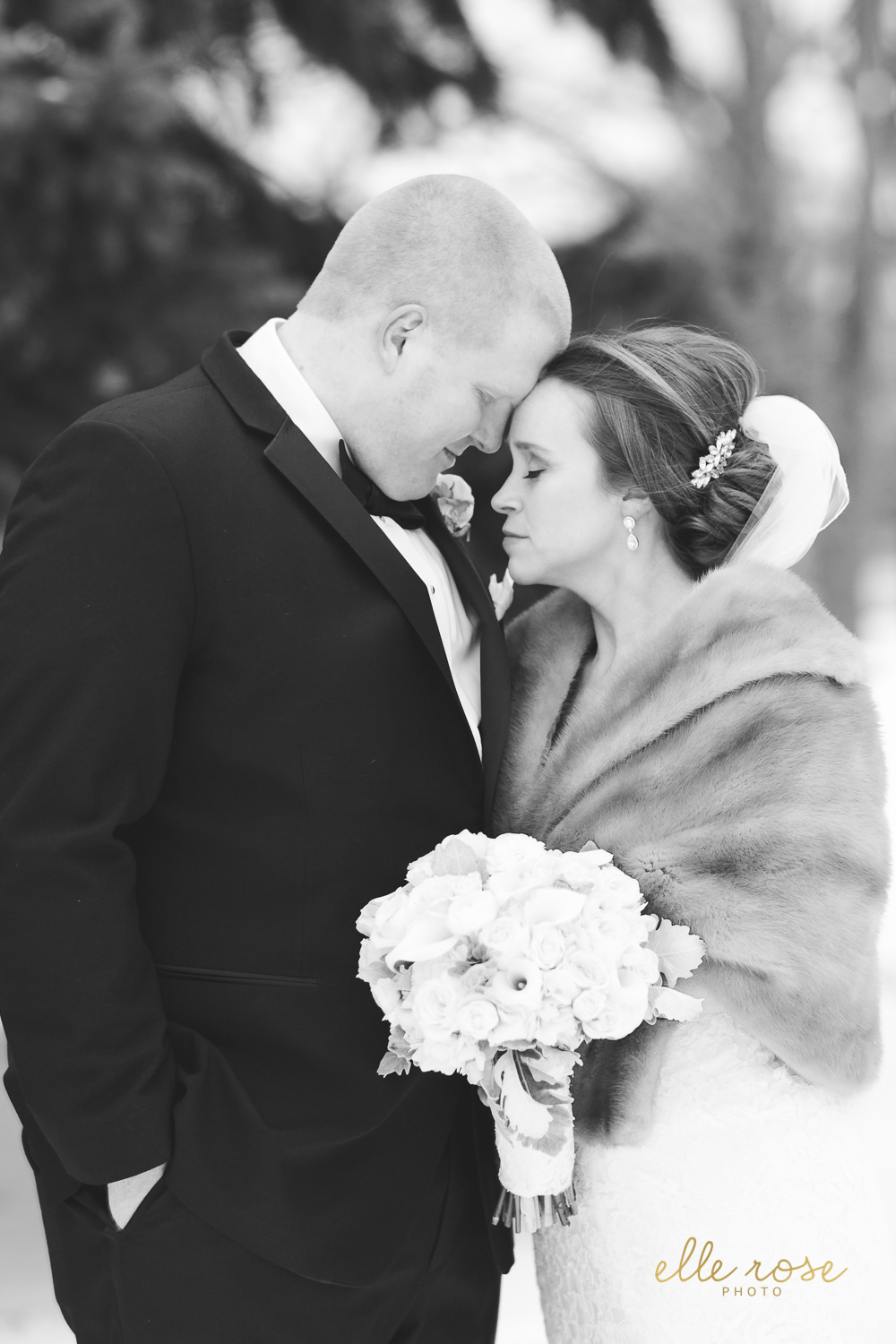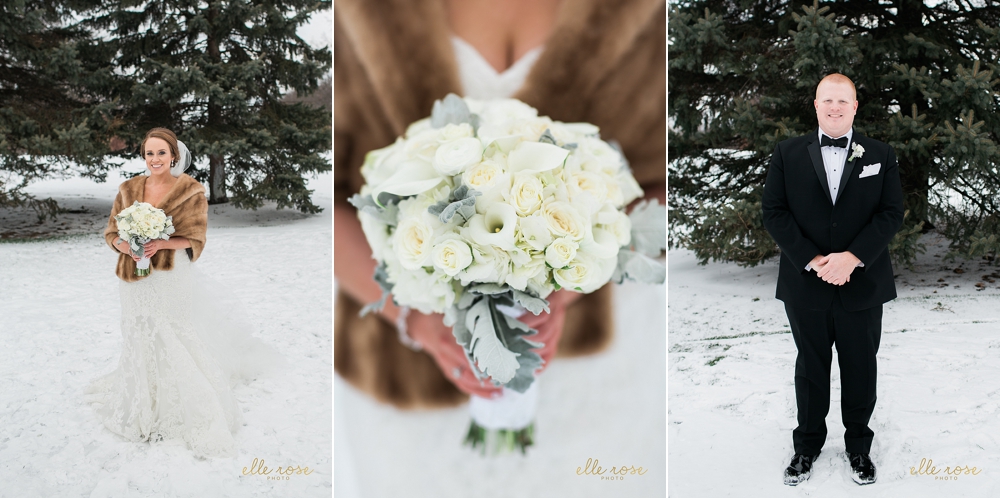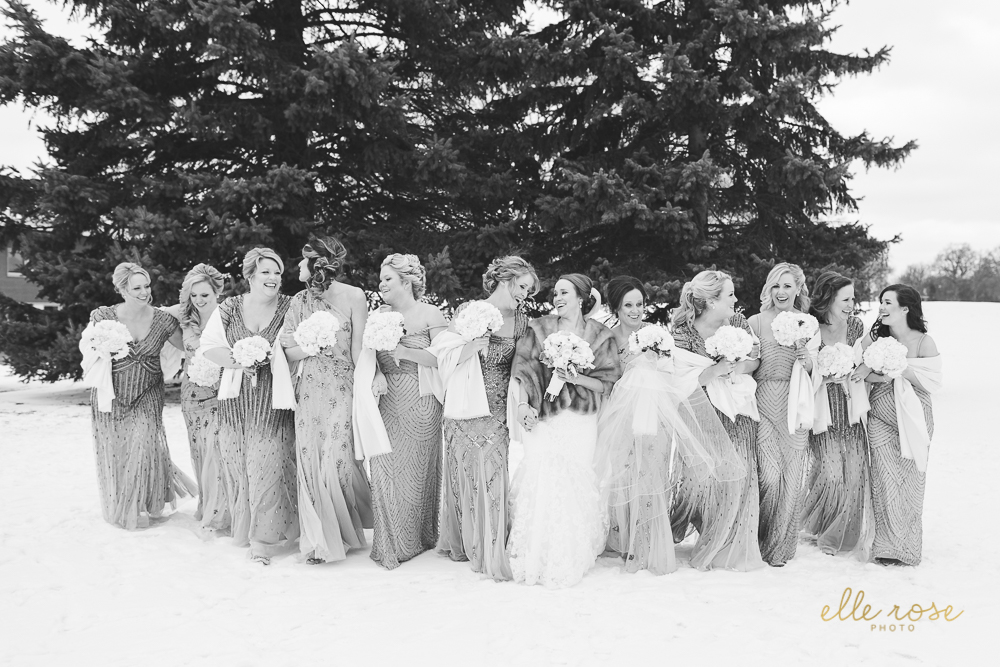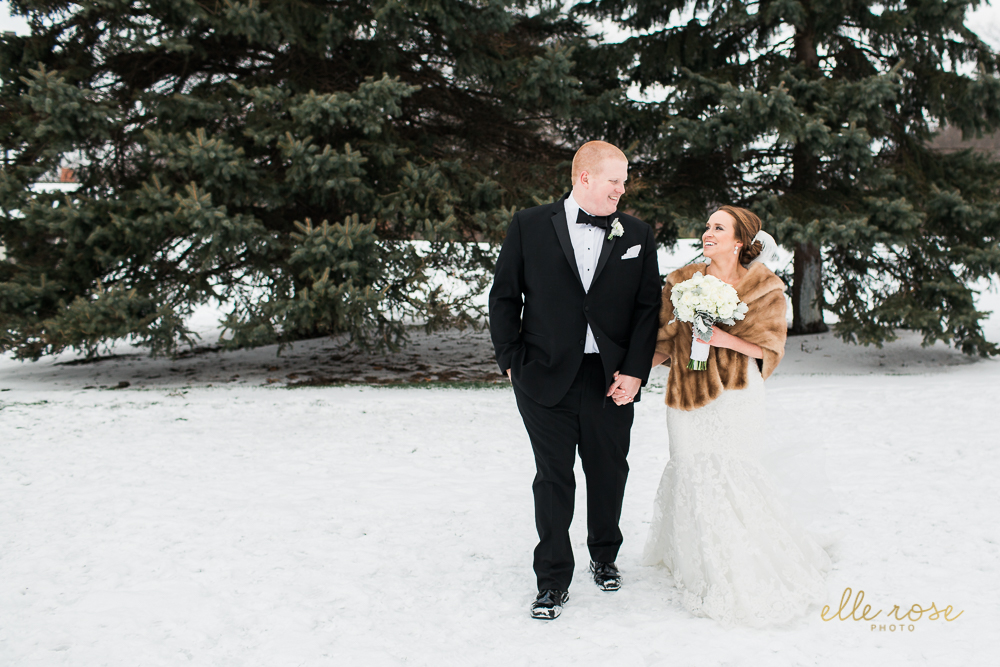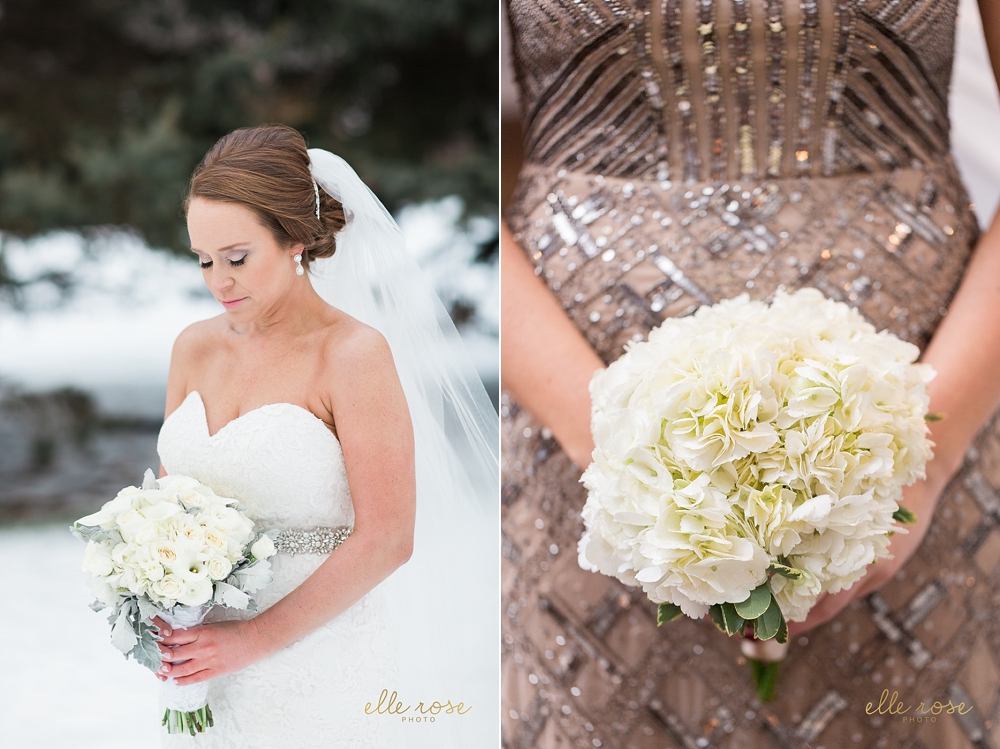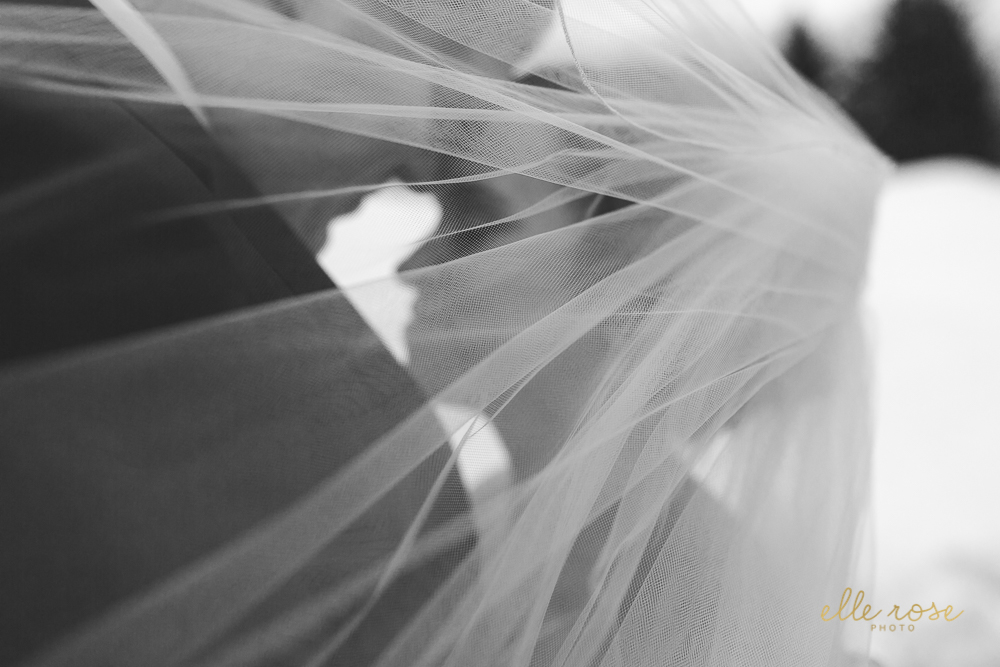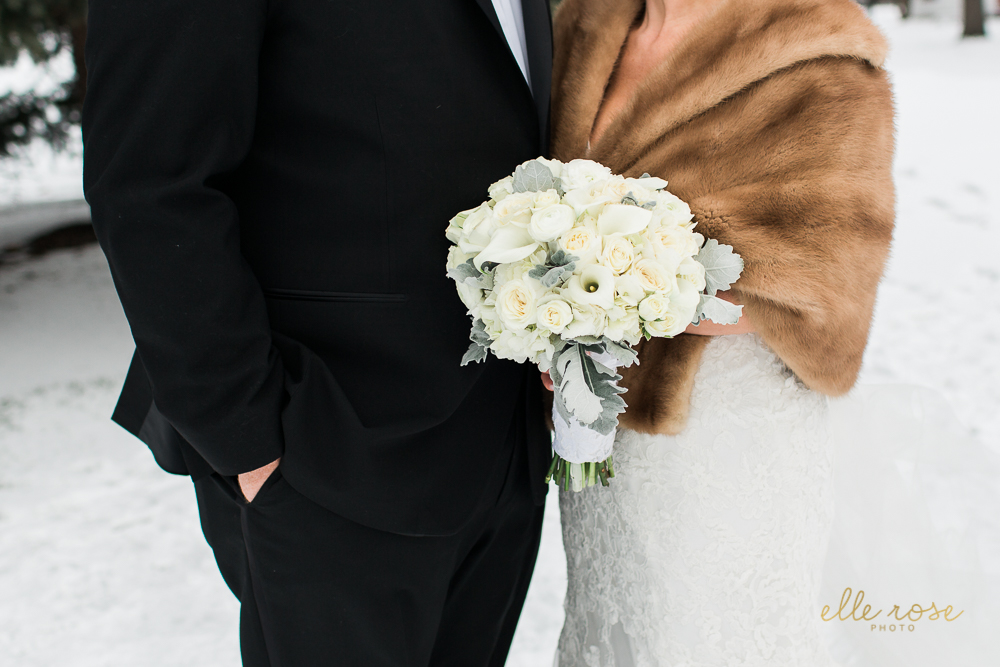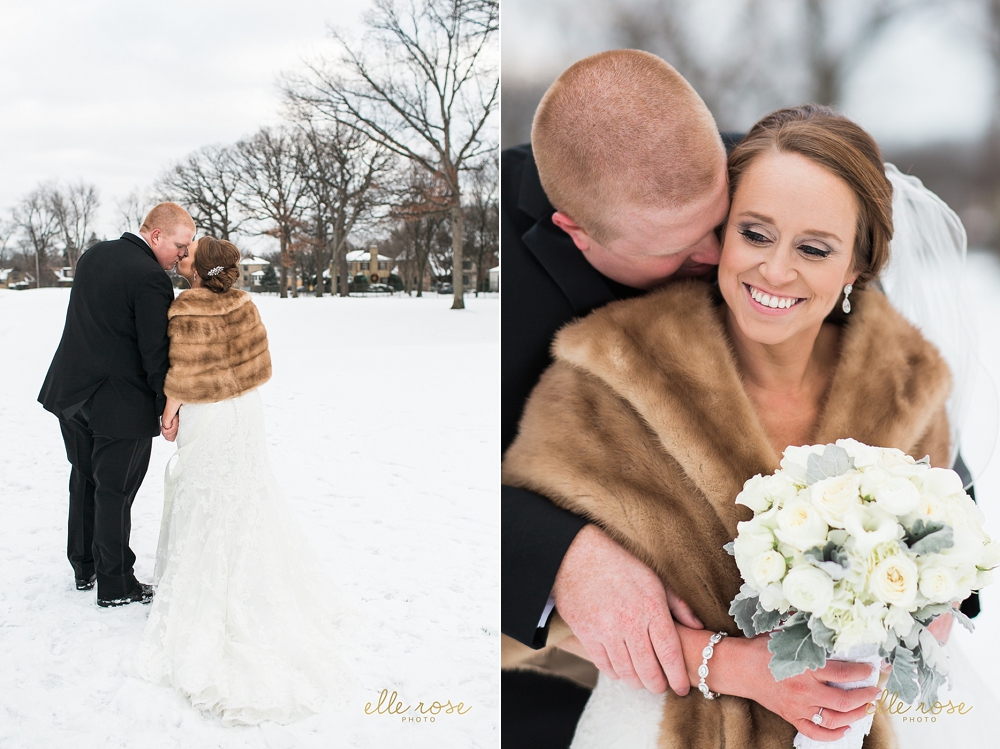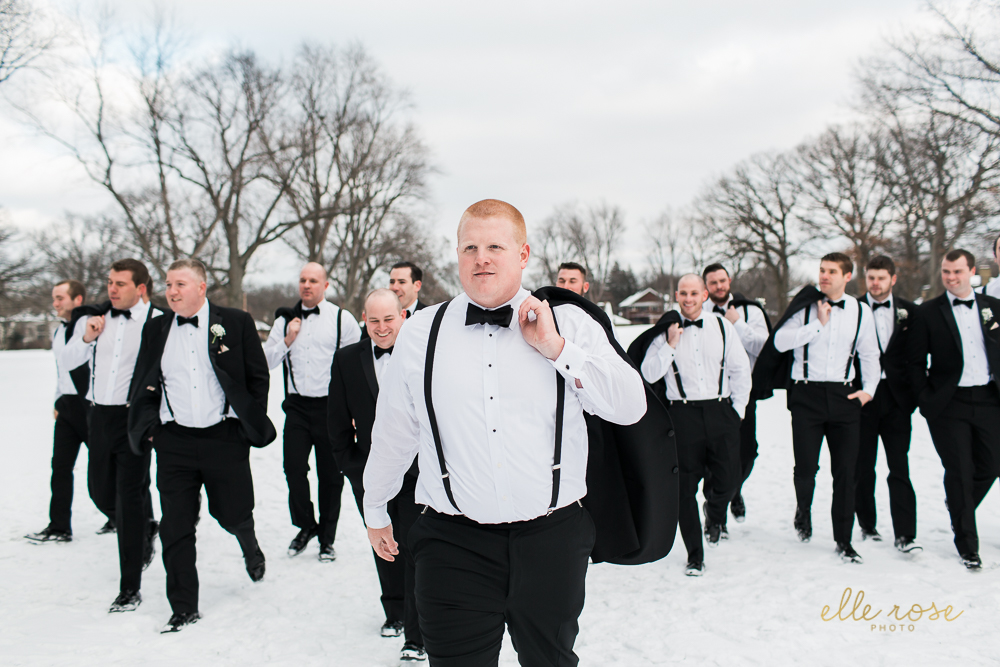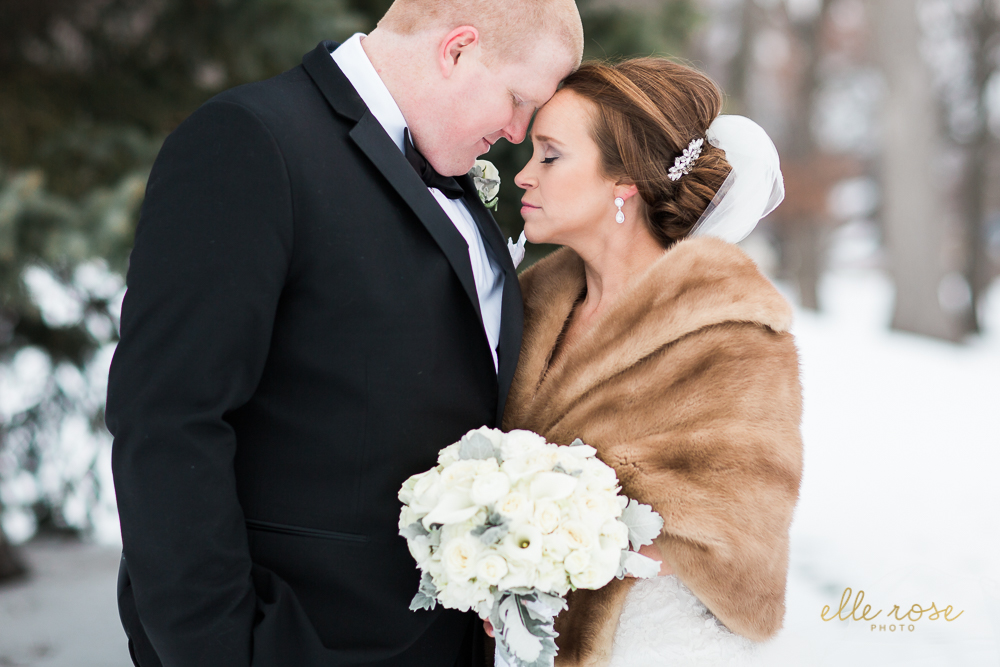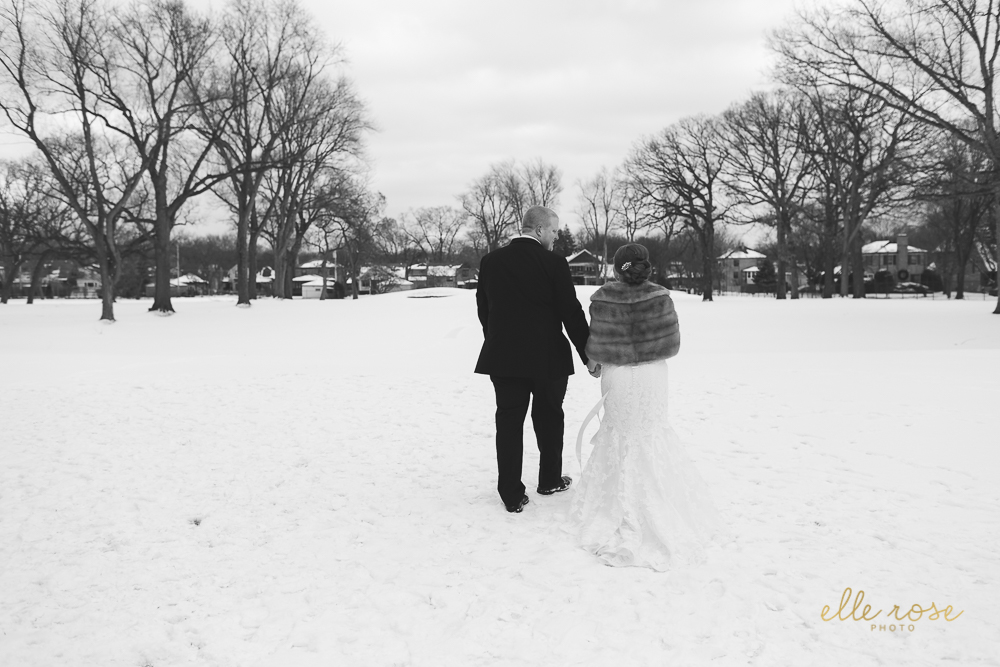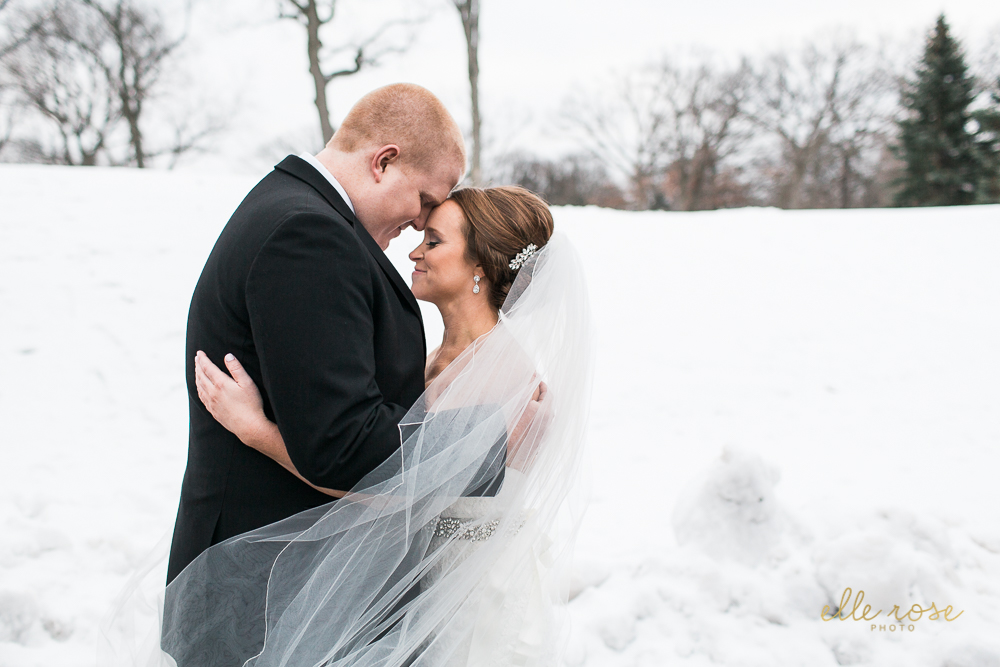 Such a fun group to photograph – and total troopers for rocking these portraits in the snow!!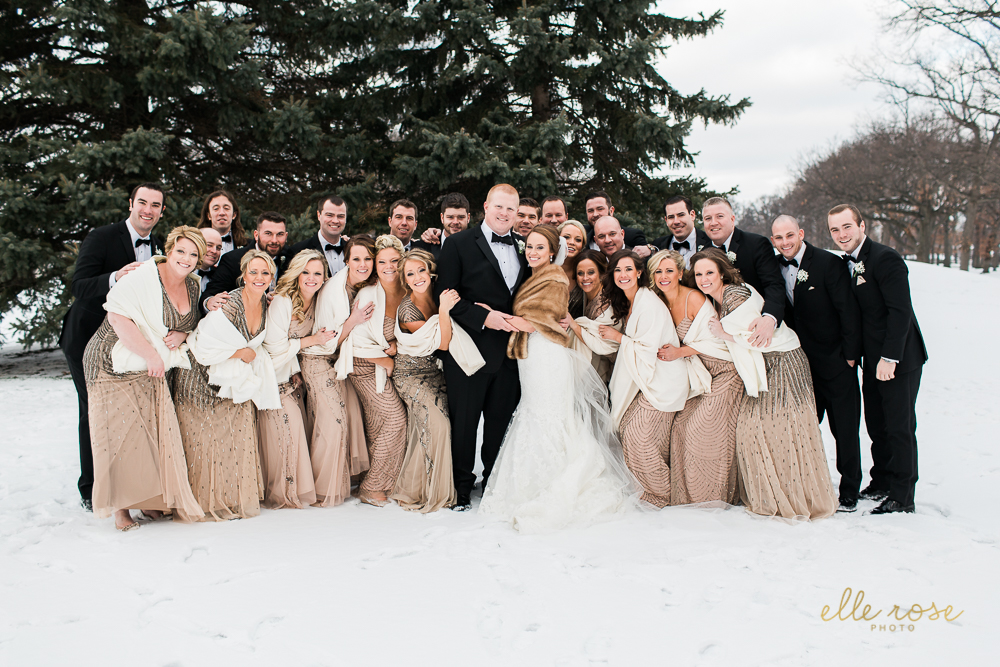 I might frame this and hang it in my house you guys.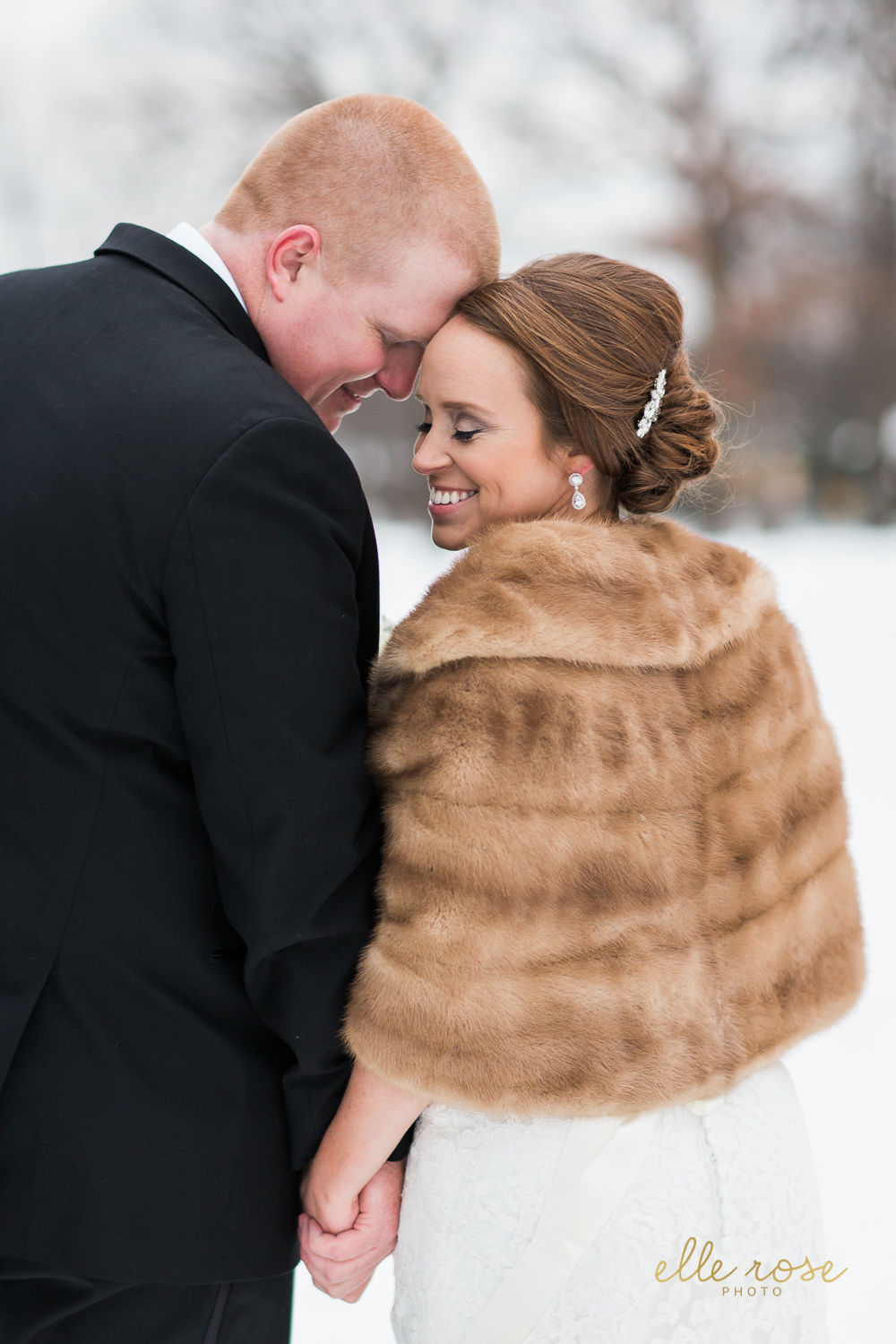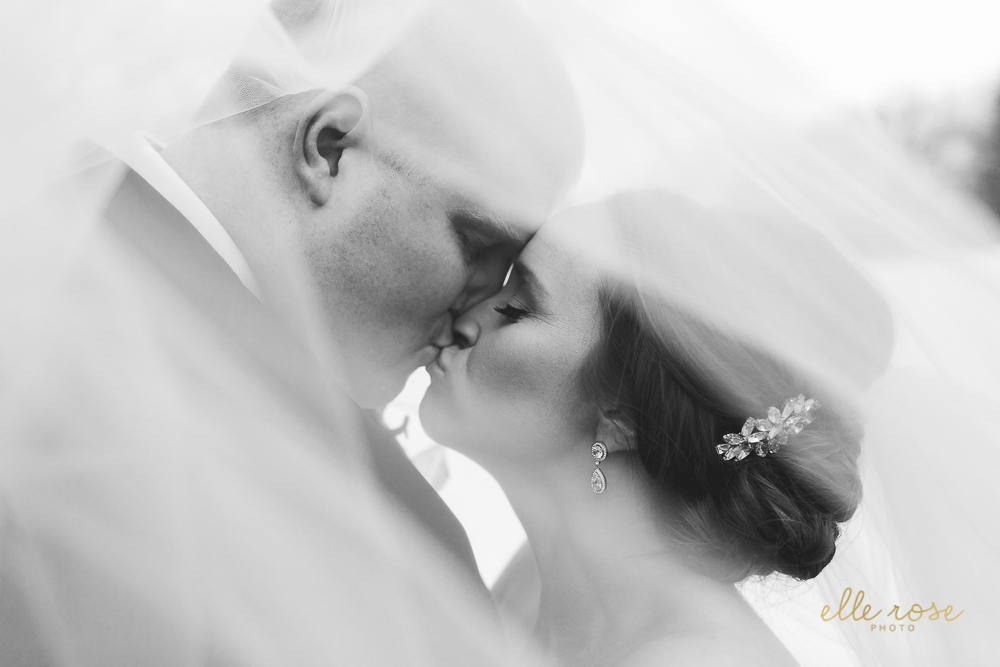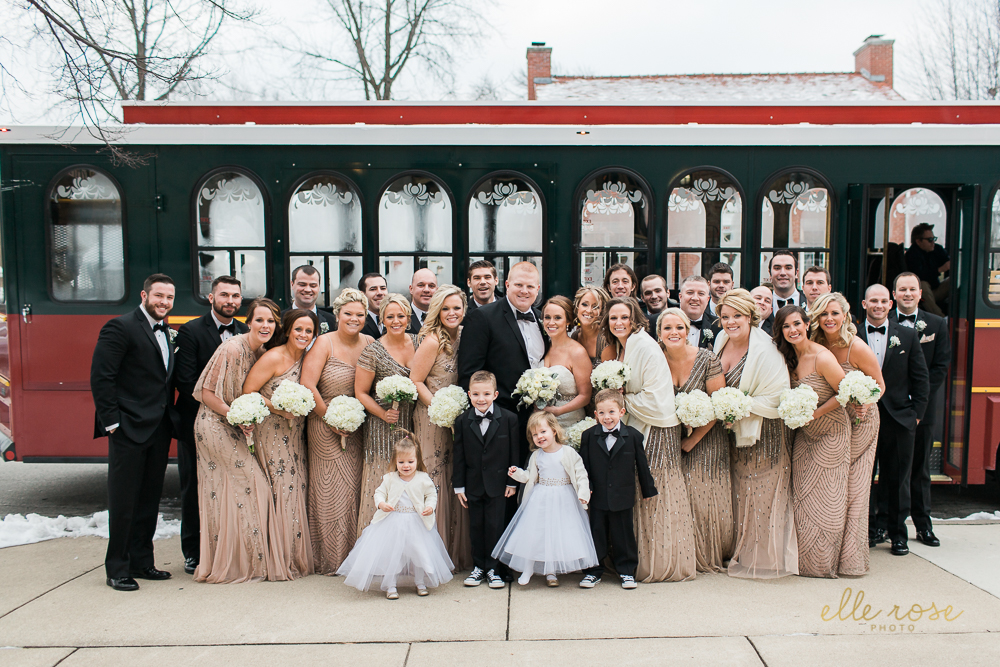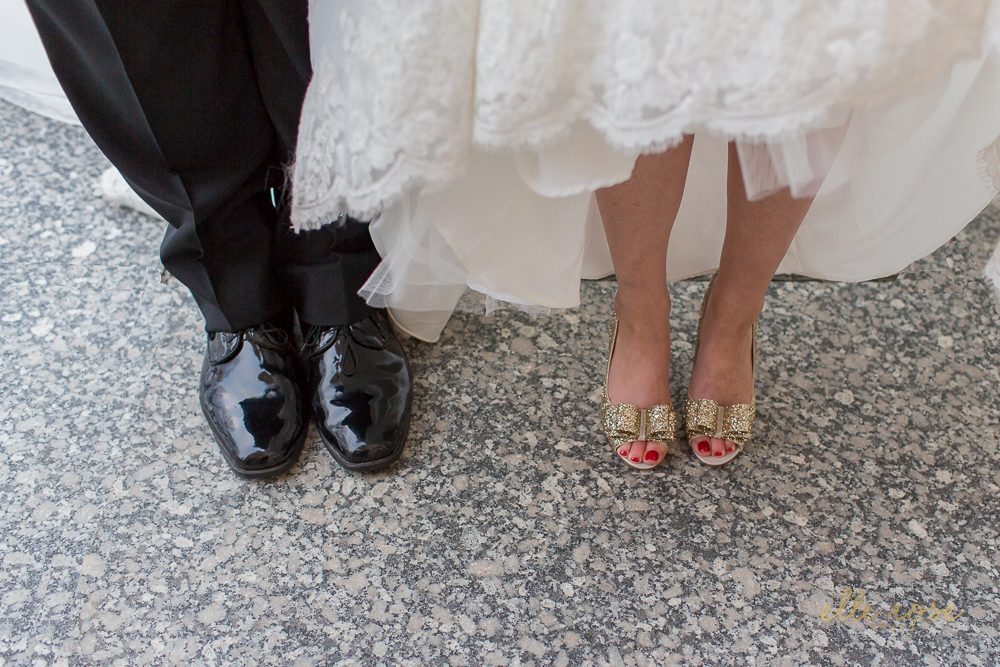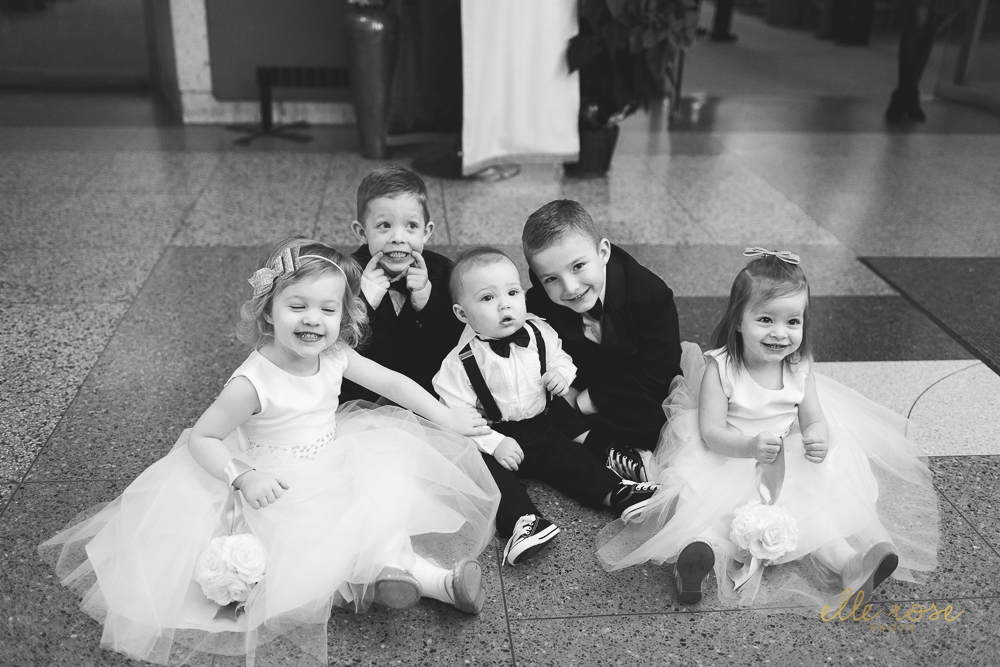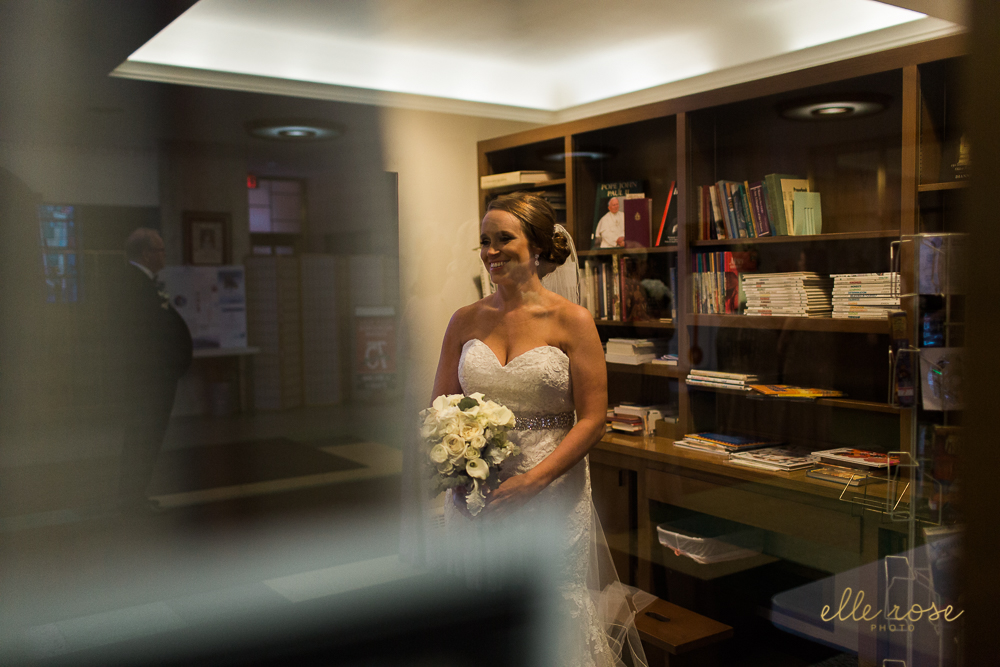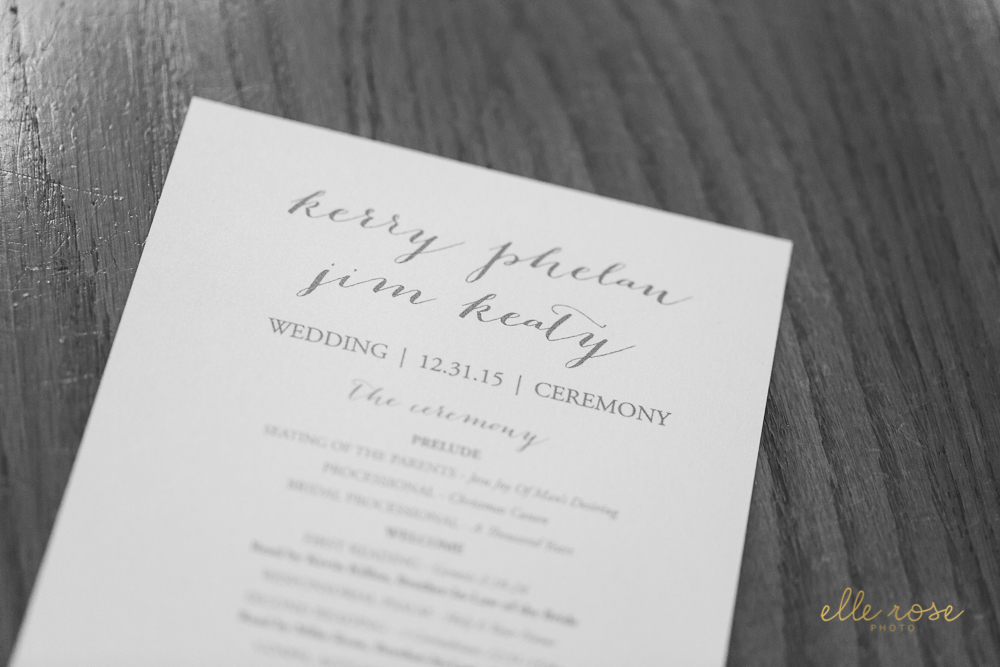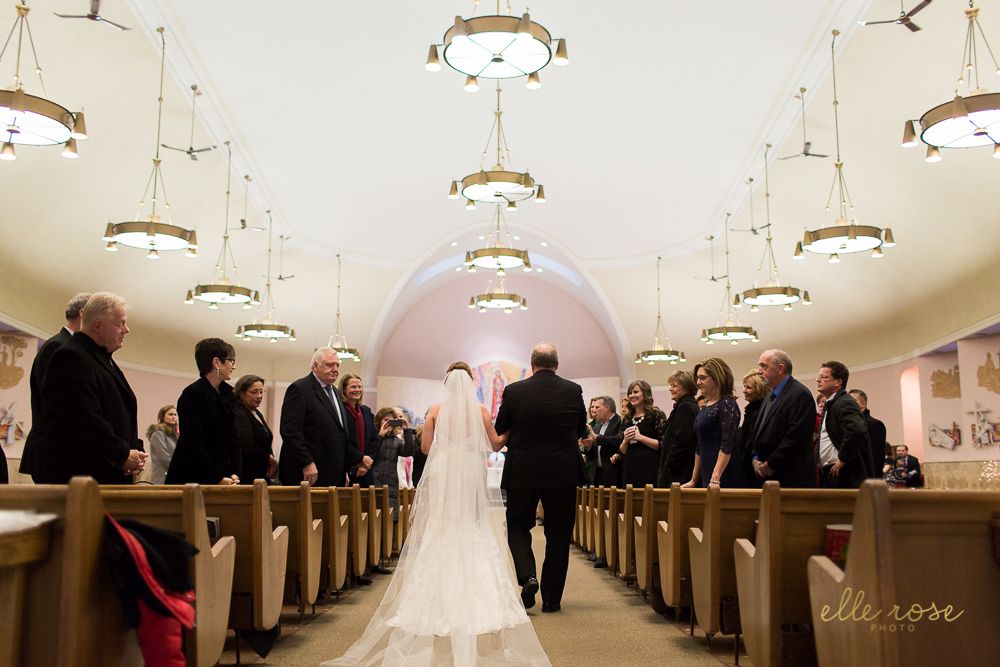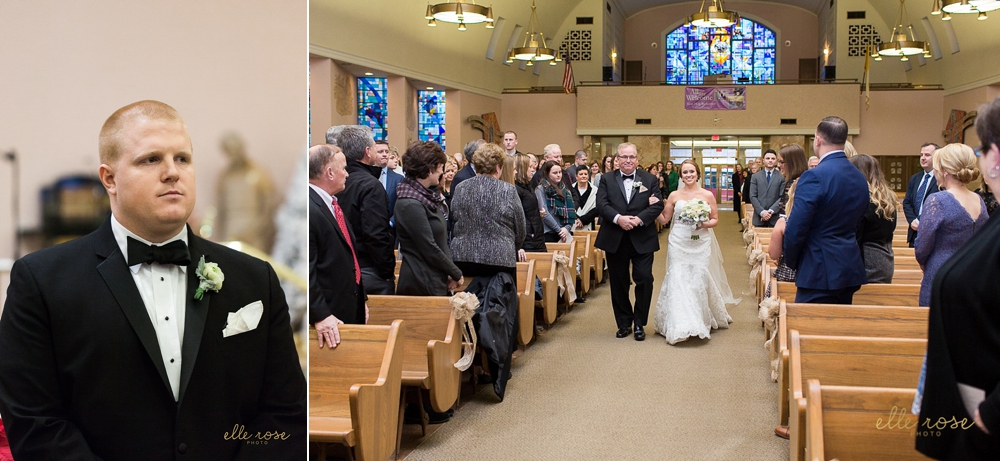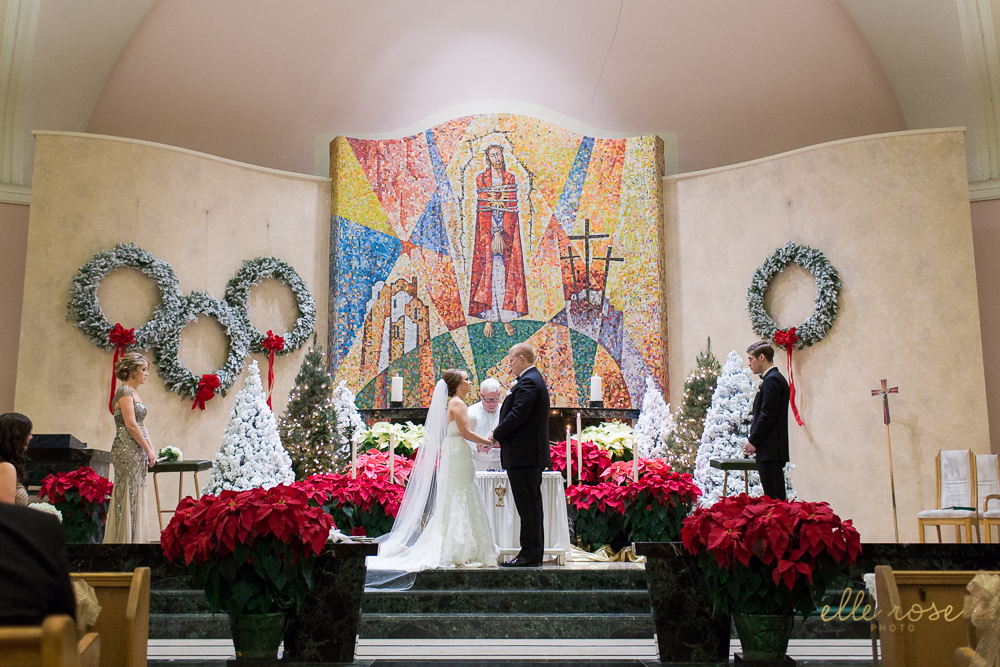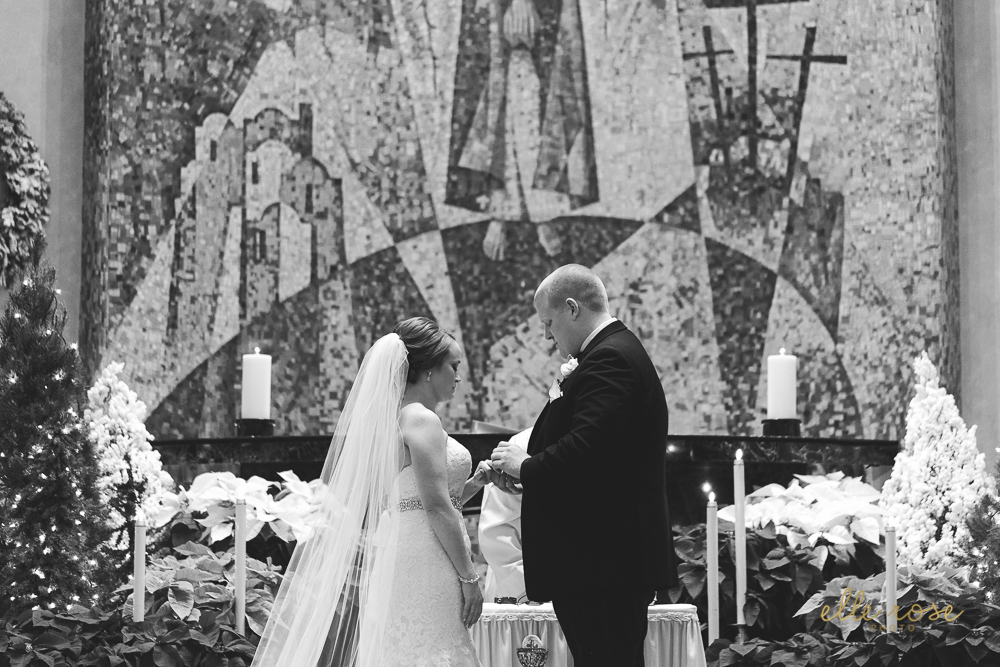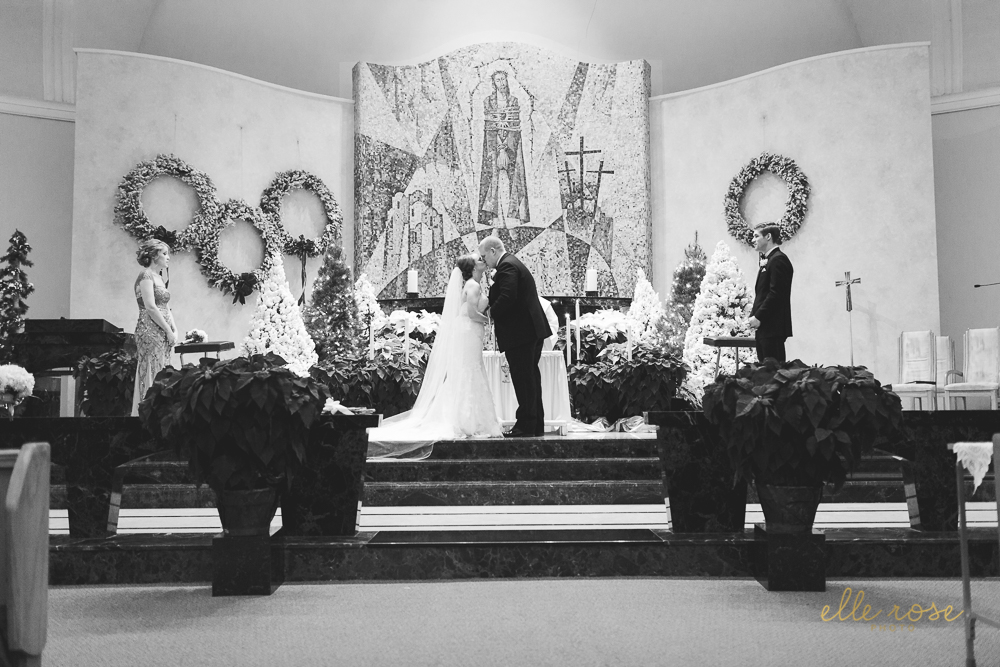 Boom – MARRRRRRIED!!!!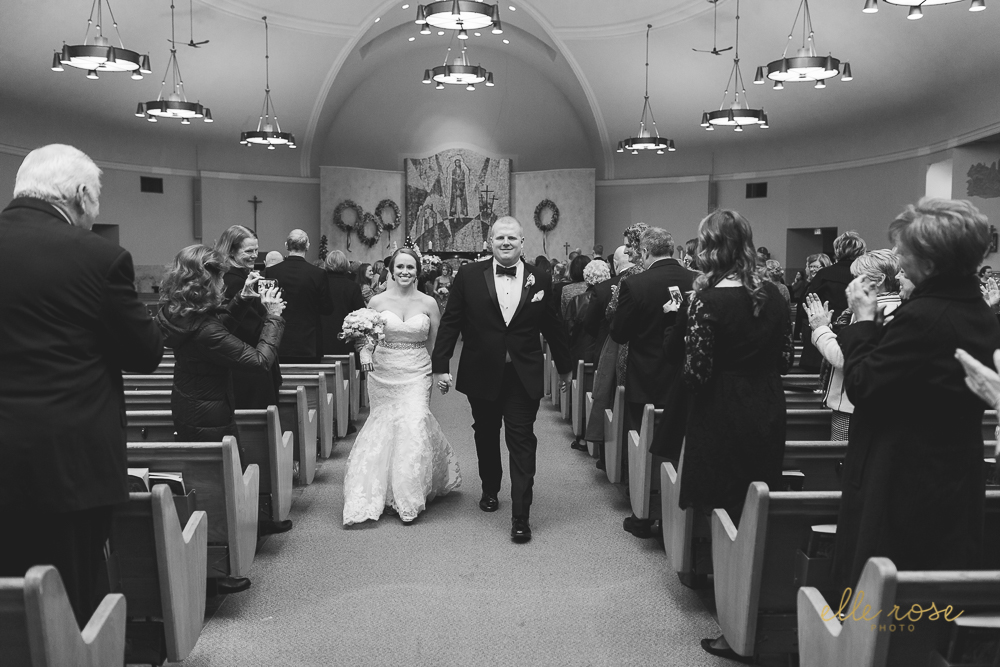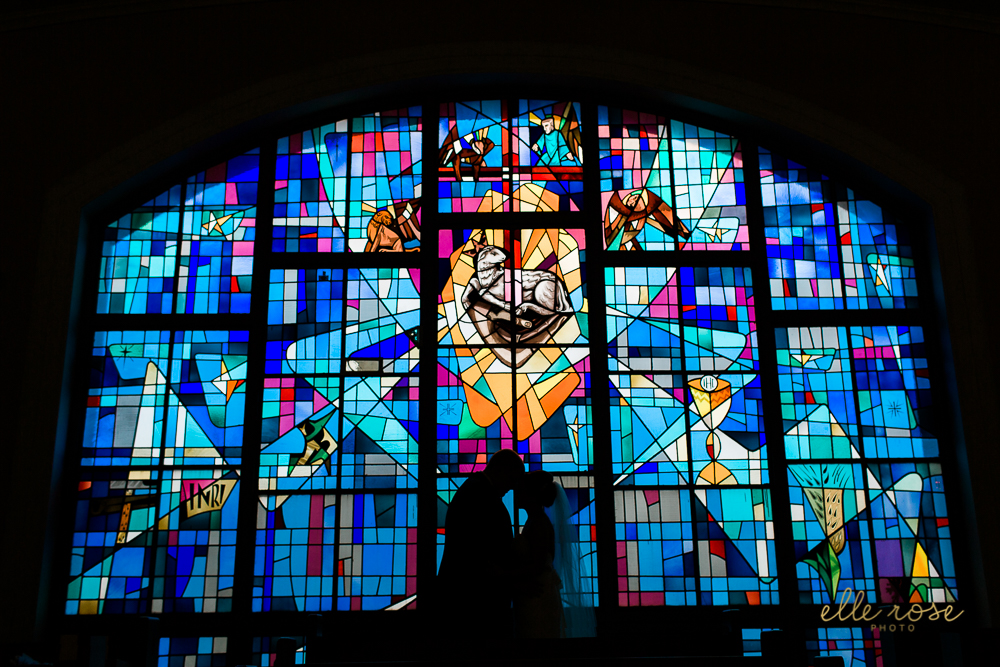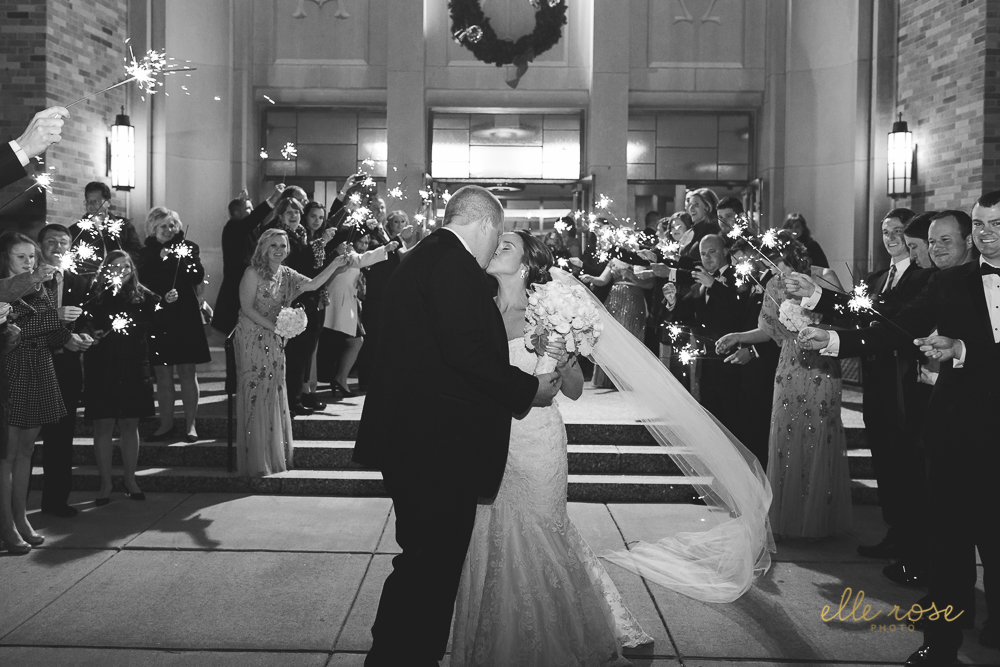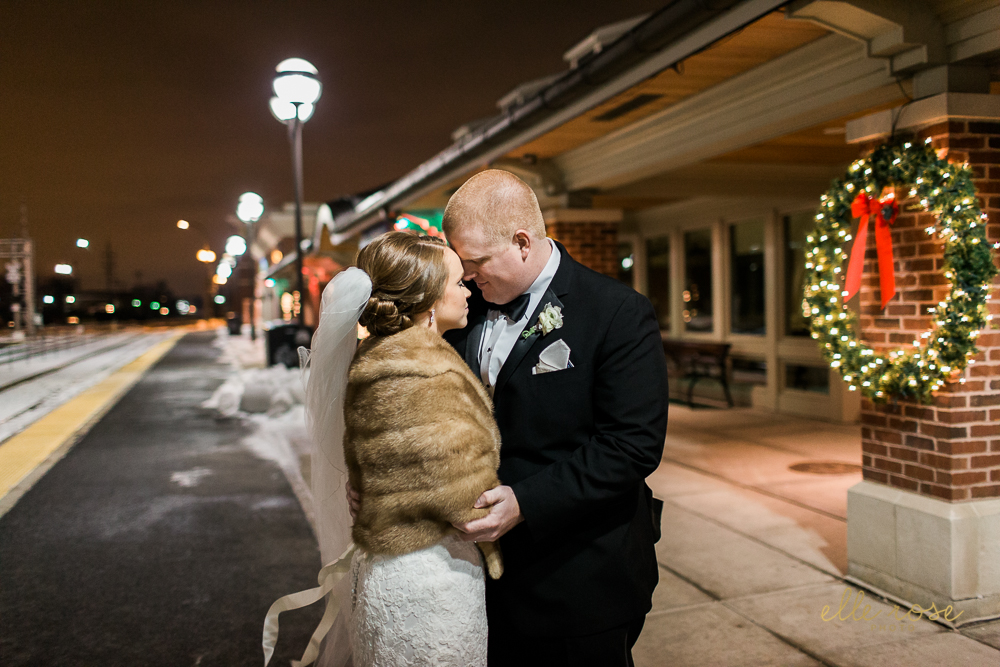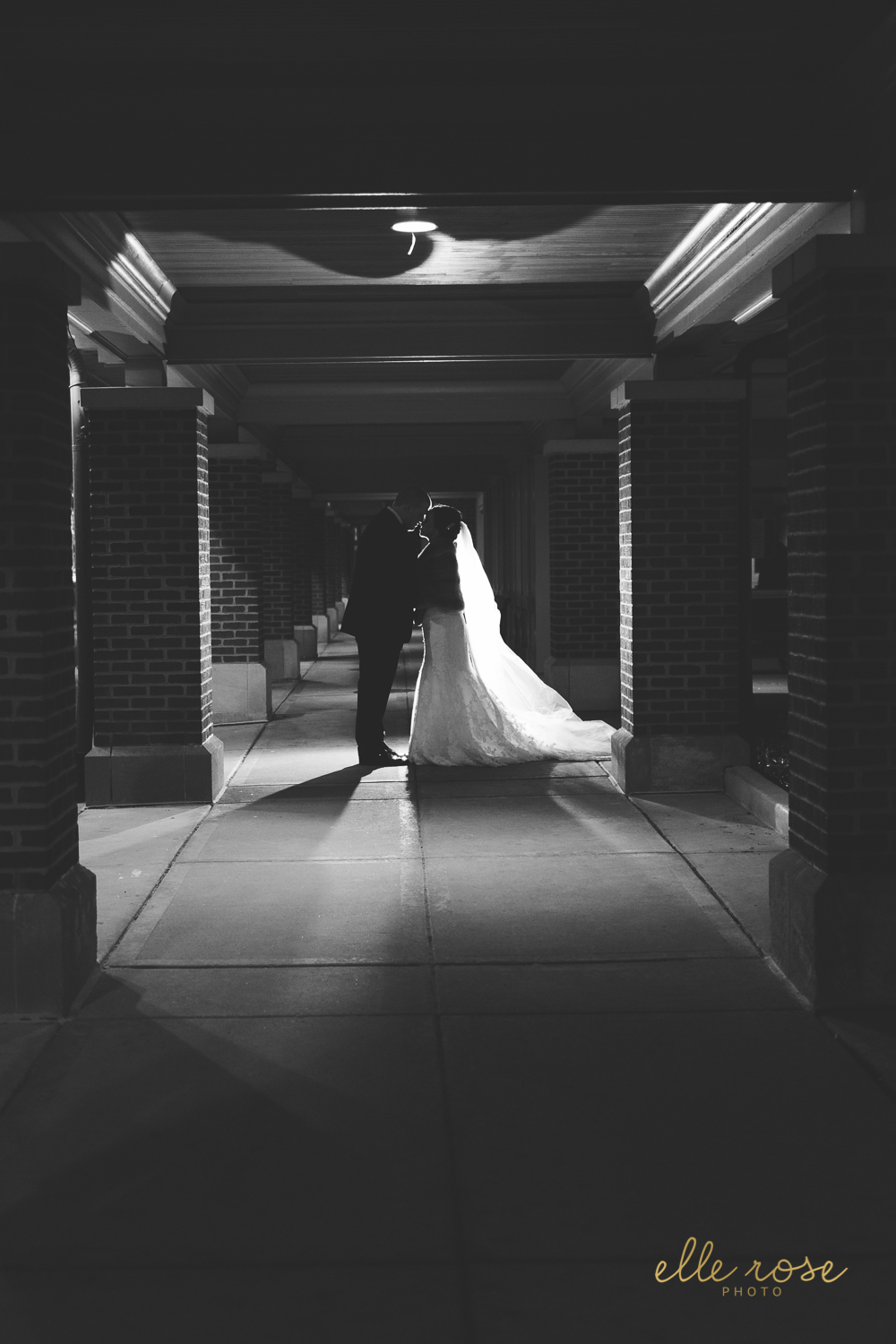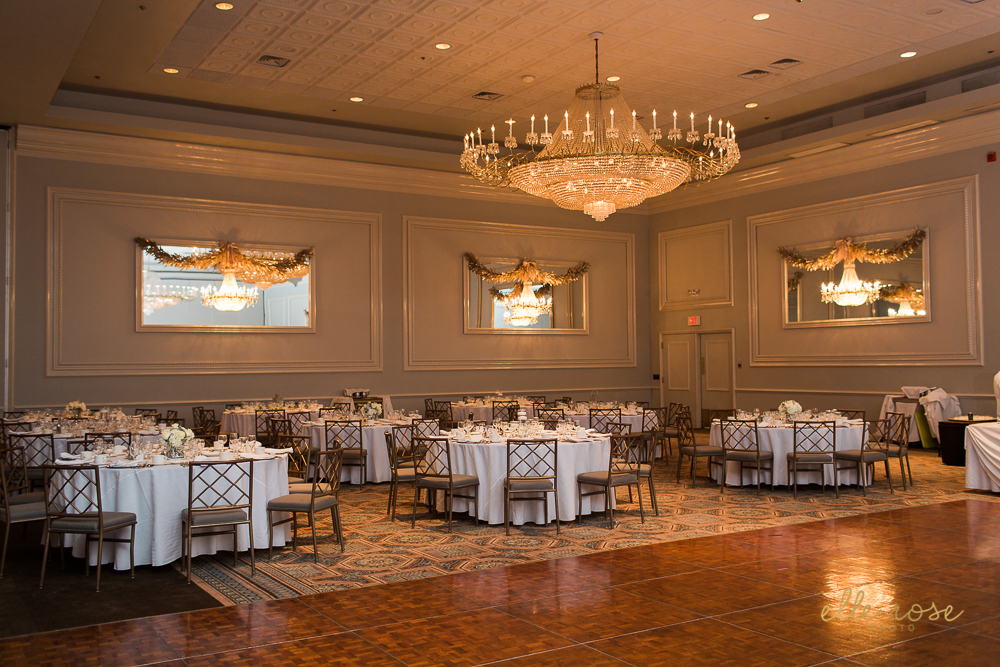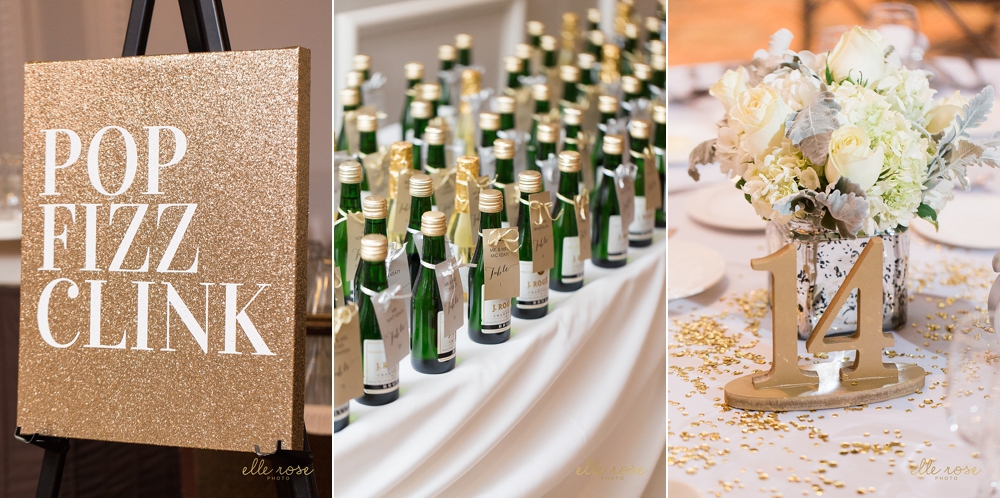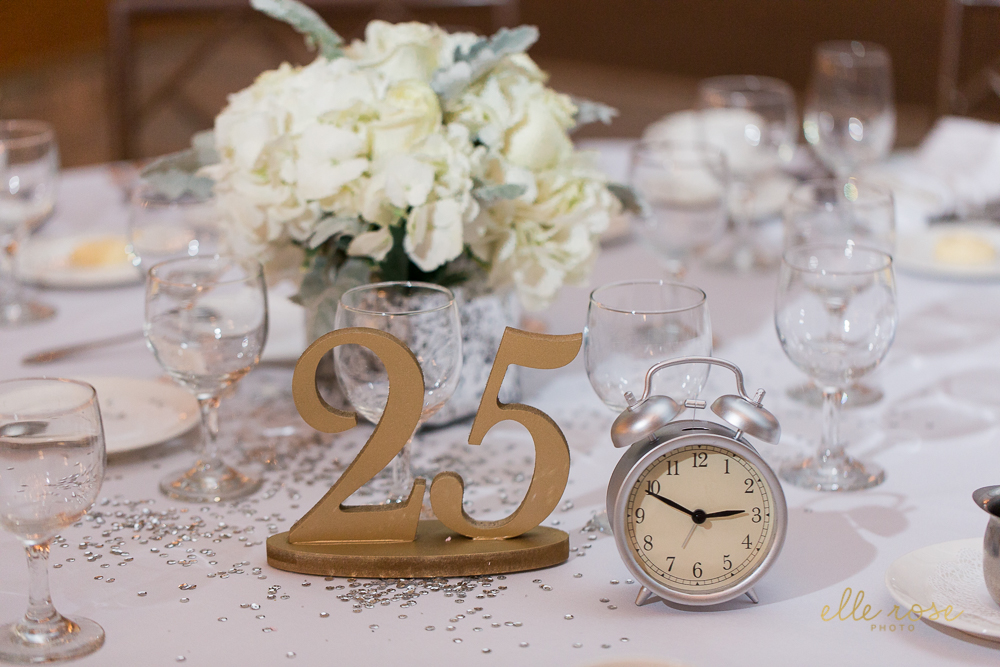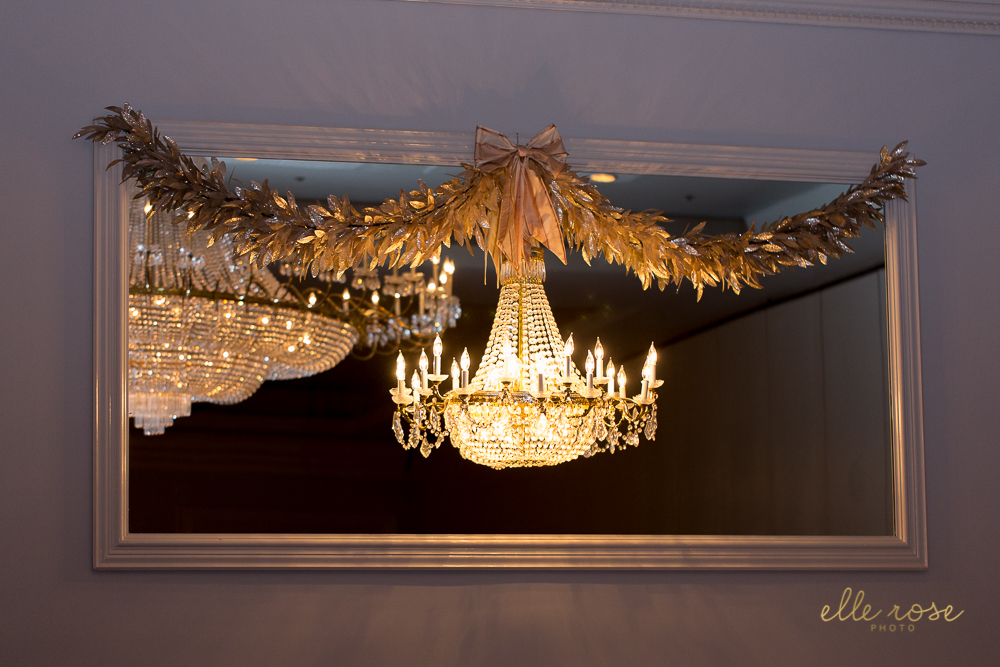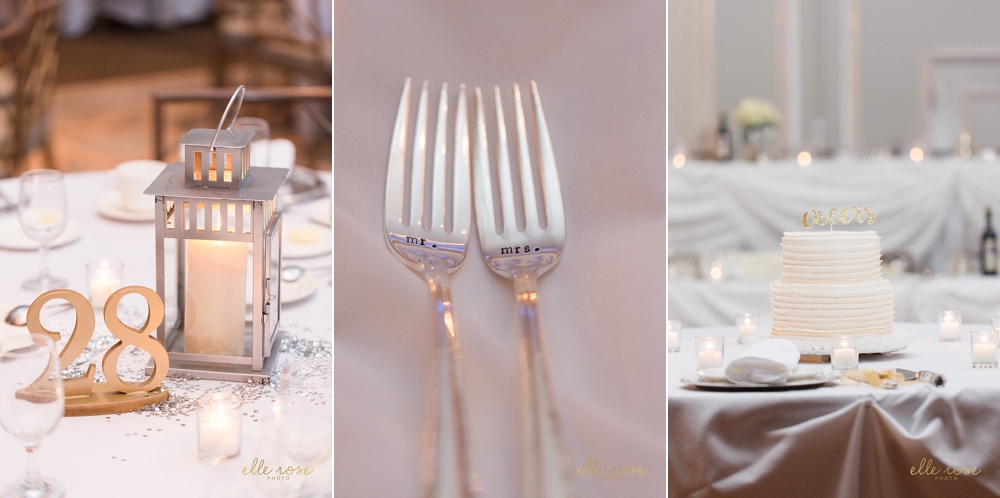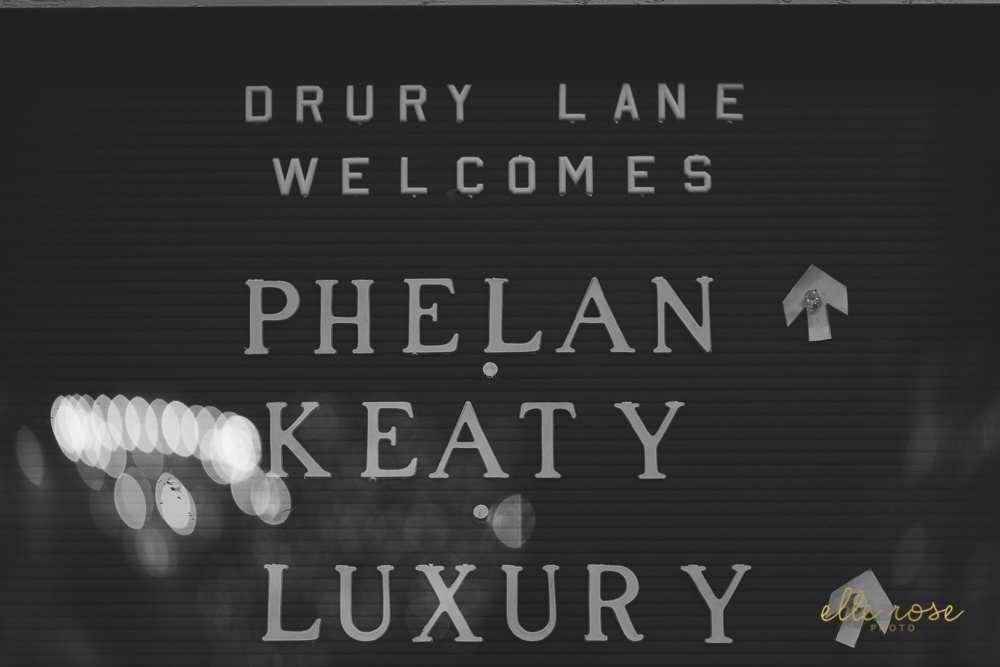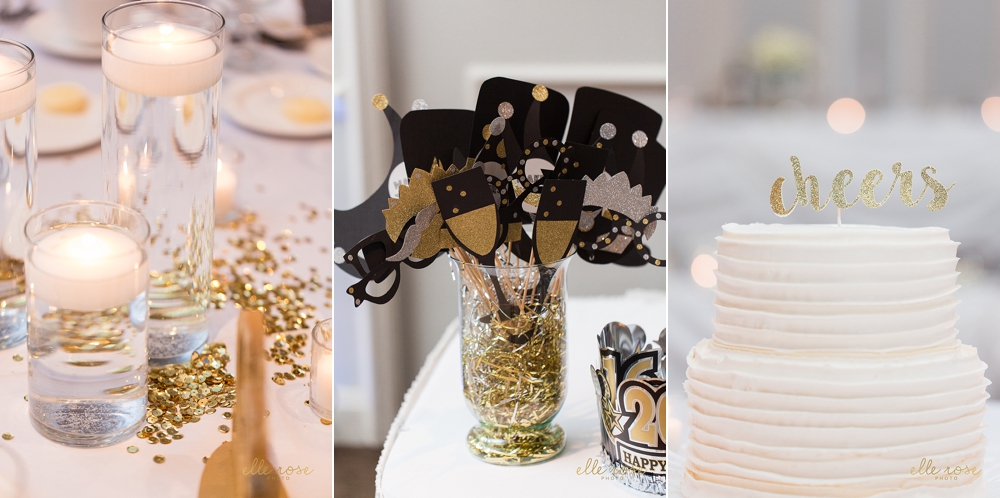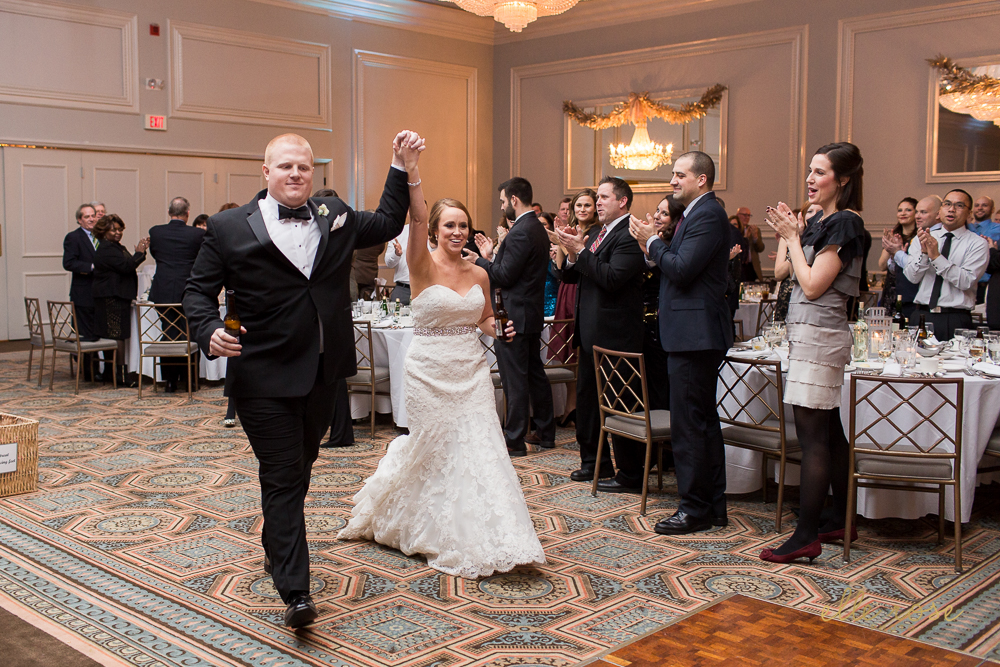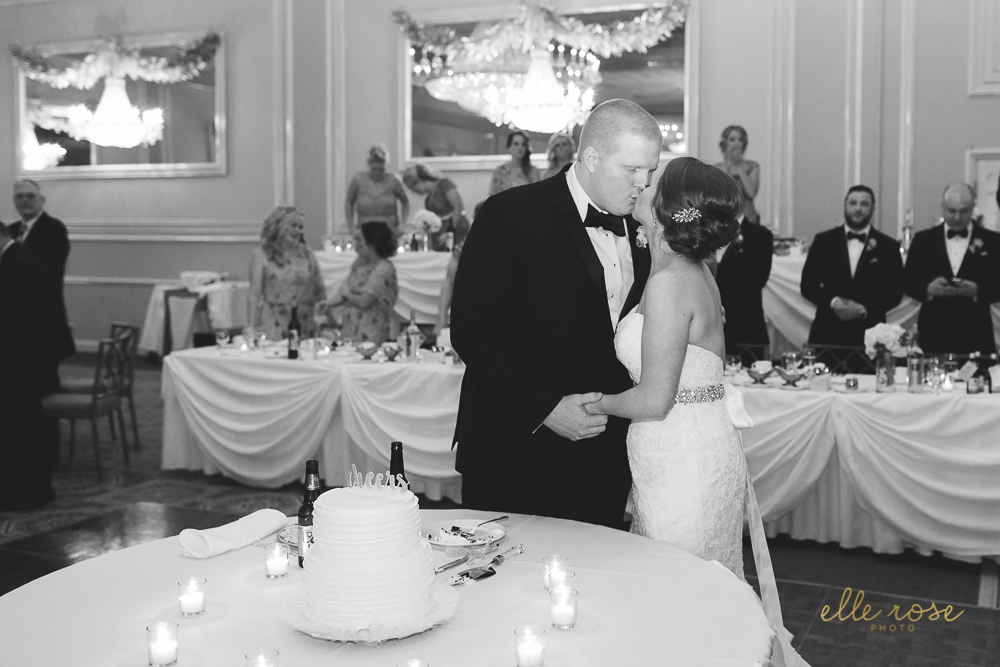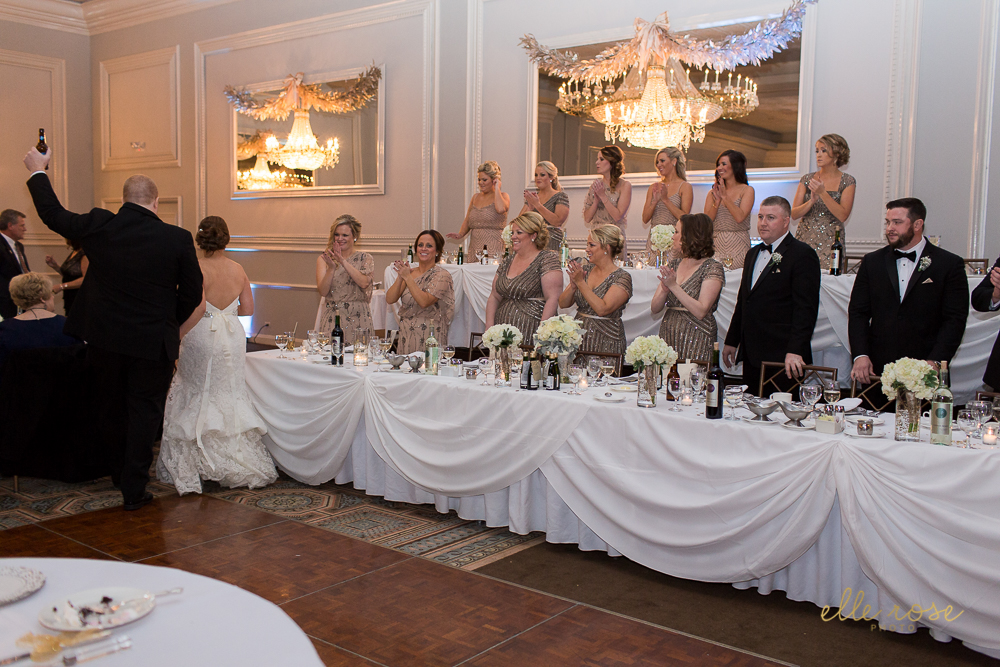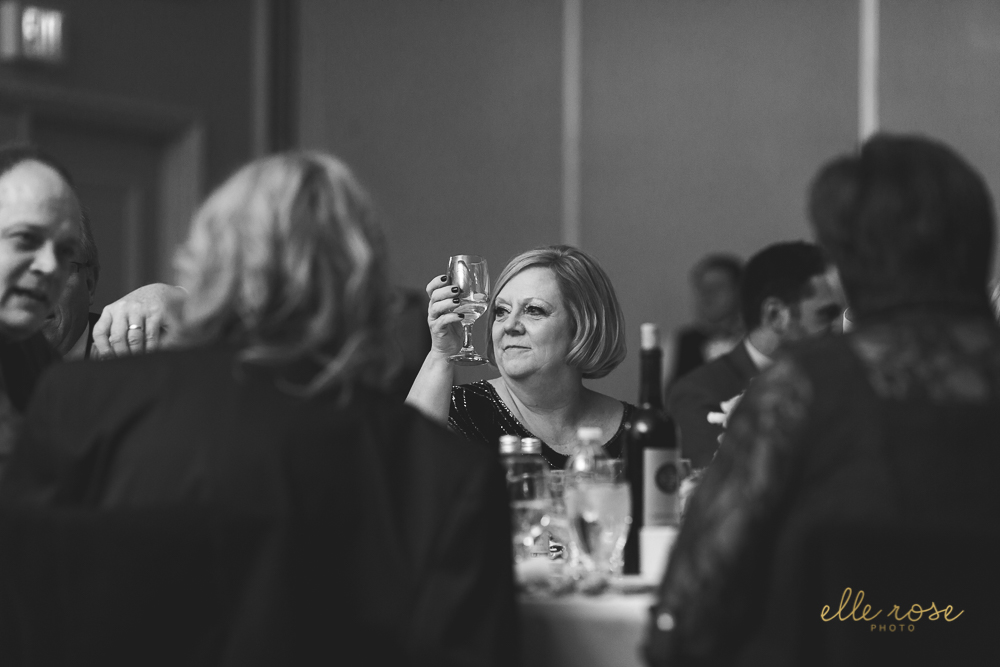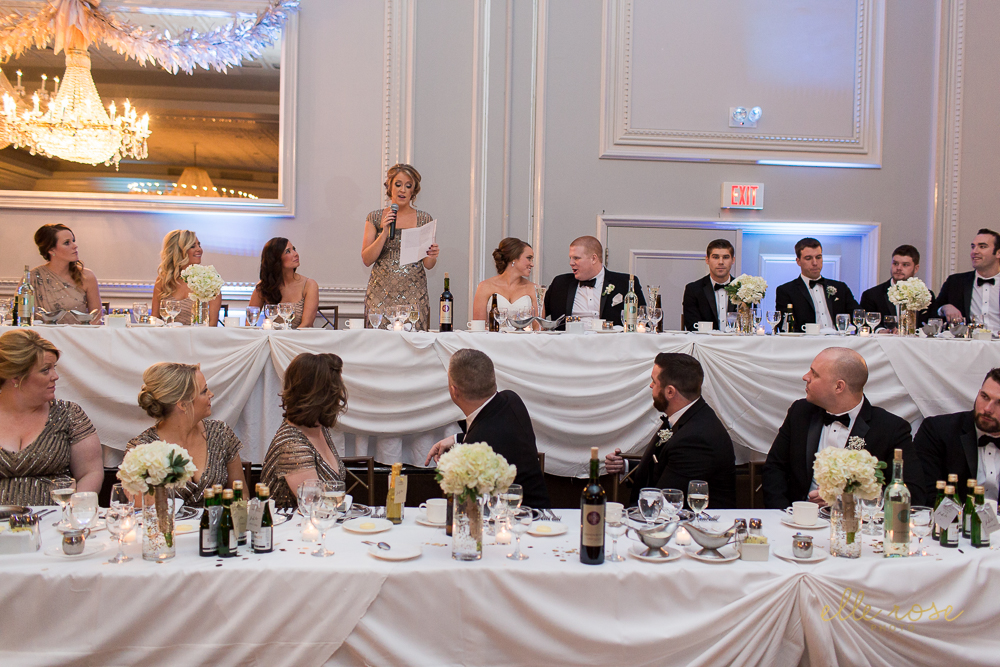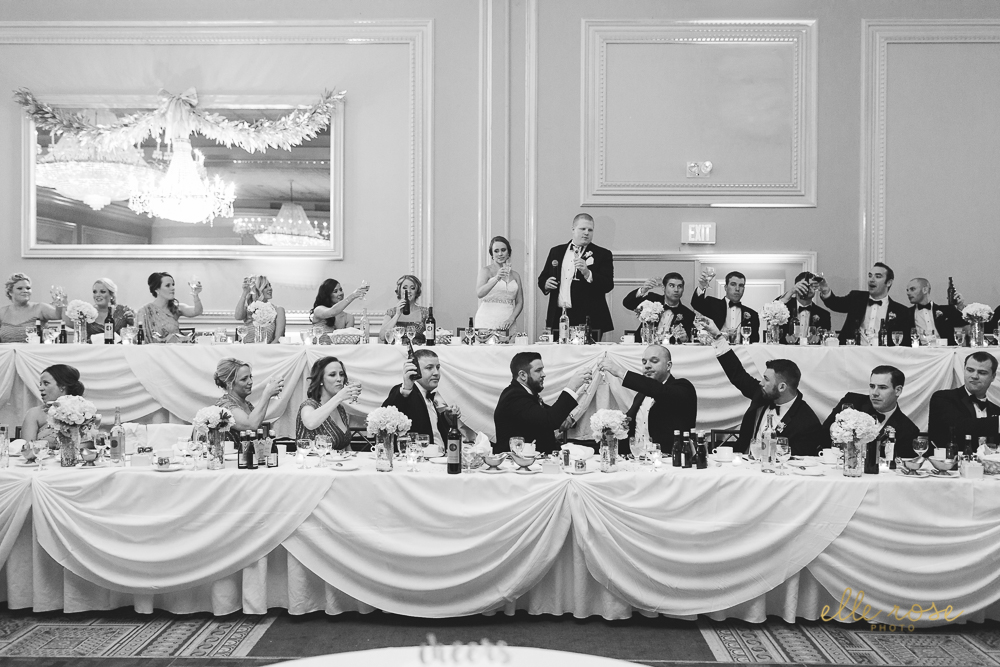 First Dance :: Zac Brown Band, Whatever It Is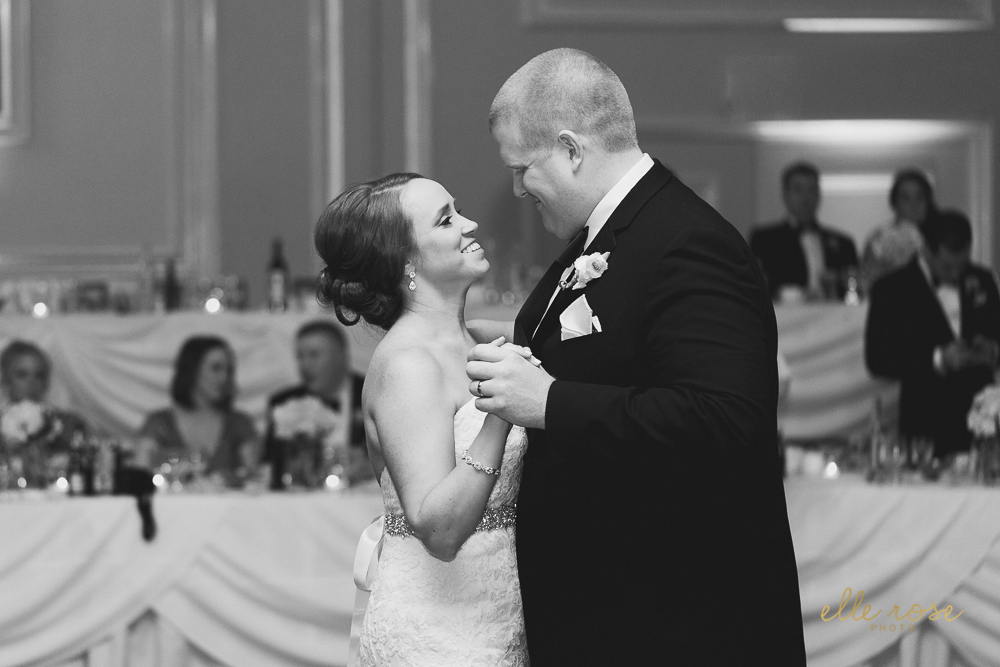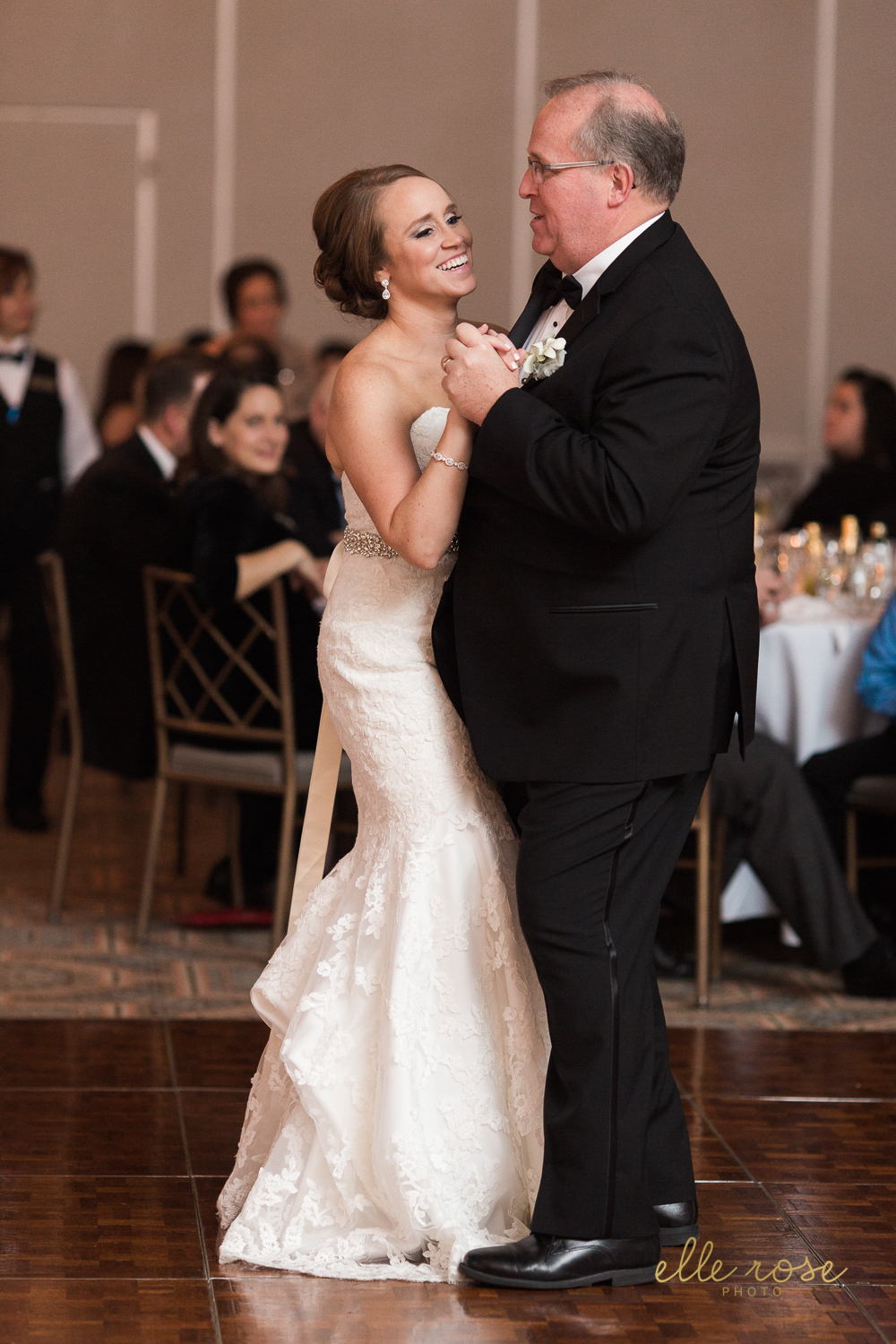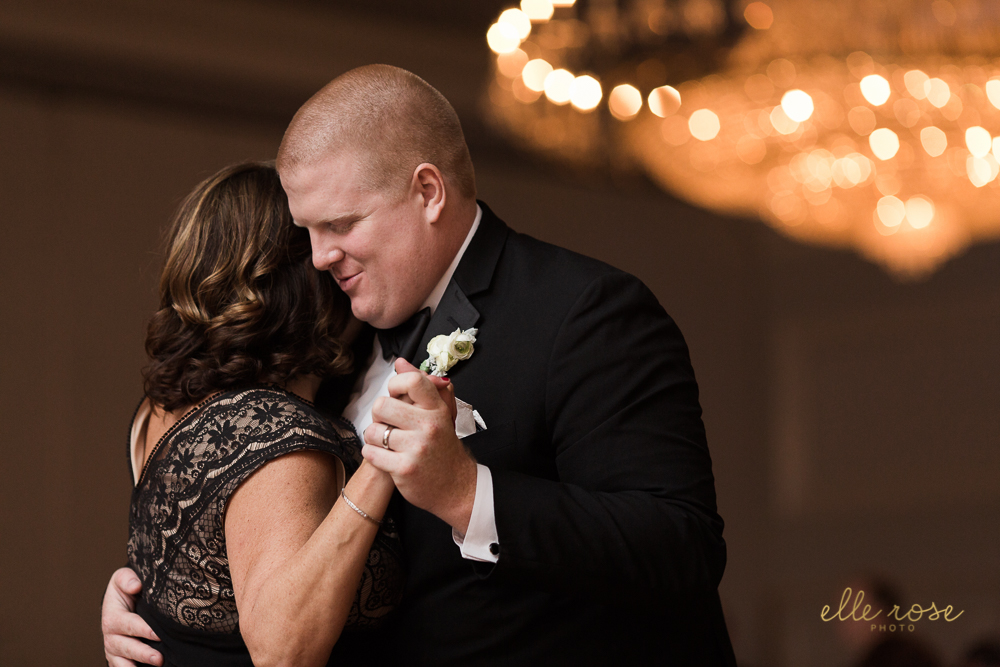 And then they danced. And they did not stop!! Such a fun floor to be snapping photos on : )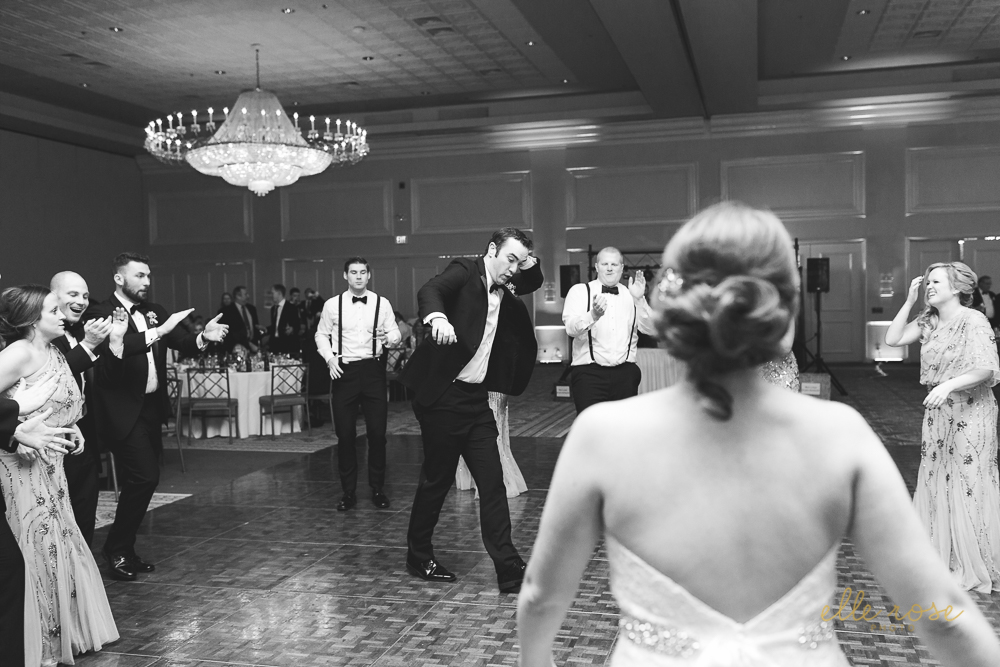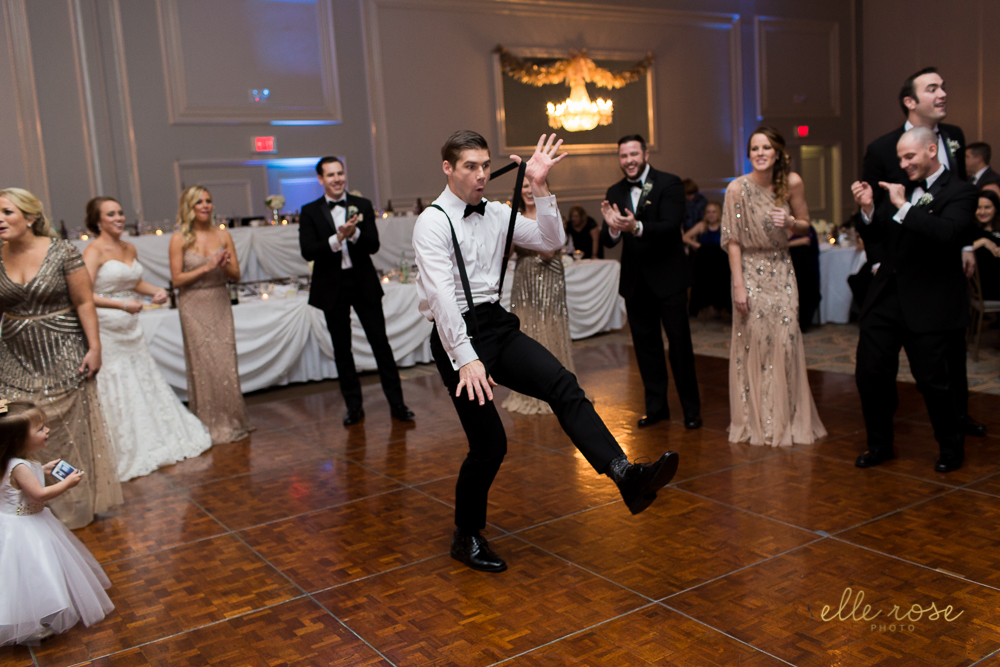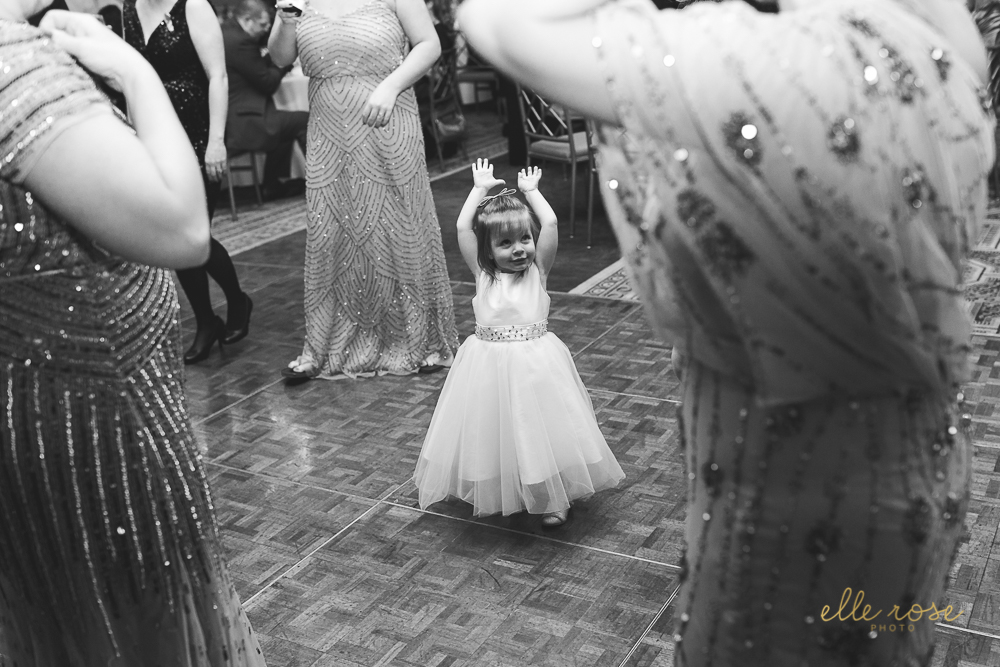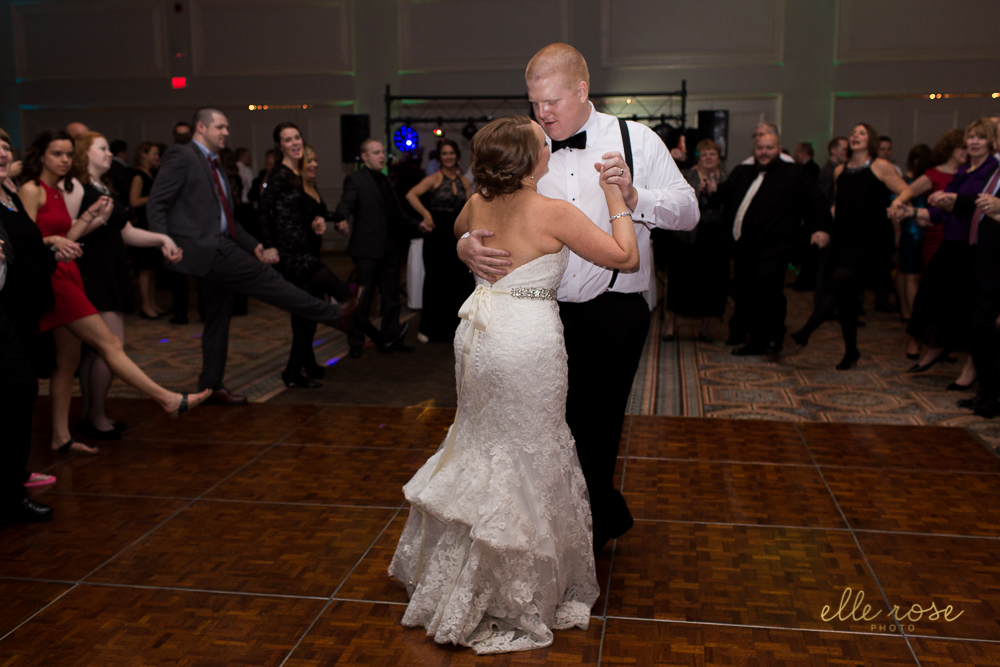 Favorite moment of the day: It's really hard to pick just one… So we picked two 🙂 one of our favorite moments was our first look. Being able to see each other and spend a few moments alone was exciting yet so peaceful. Our other favorite moment was being able to stand together at the head table just after midnight and see all of the people that we love the most enjoying themselves so much.
Would we do anything differently?: Not a single thing! We loved every second of the entire day, start to finish.
Any tips or tricks for future couples?: Take time to enjoy and appreciate it all. Not only the wedding day but every moment leading up to it, too. It goes by way too fast and that overwhelming feeling of love is something you'll want to remember and re-visit.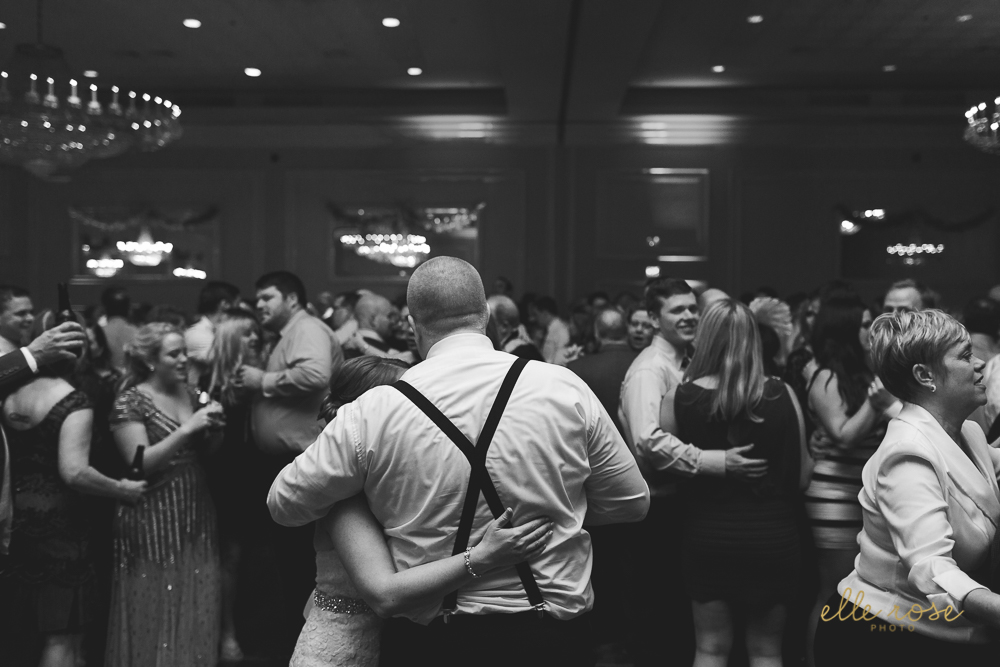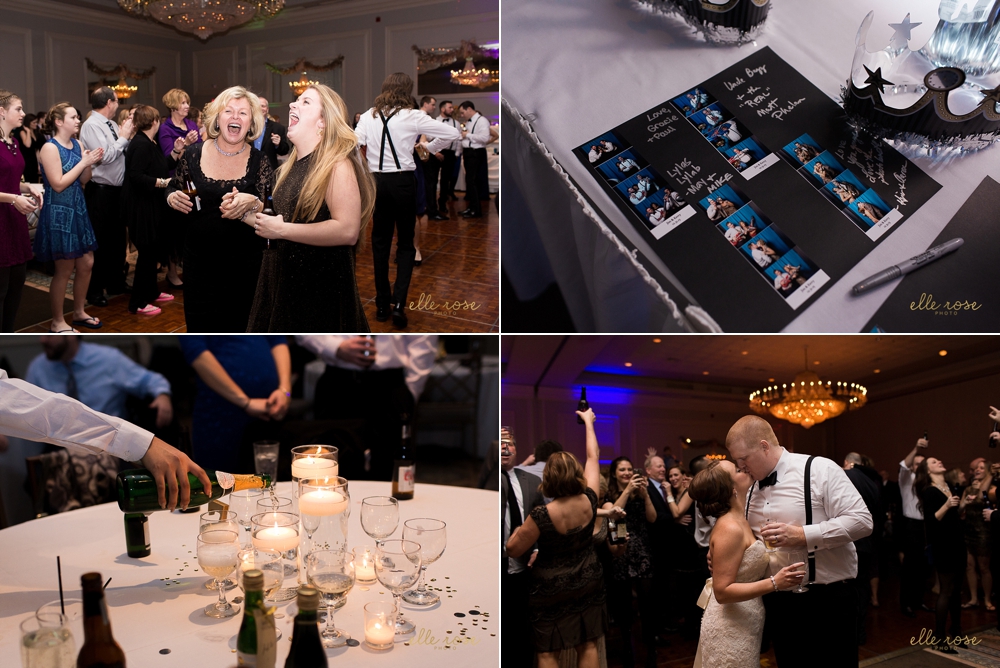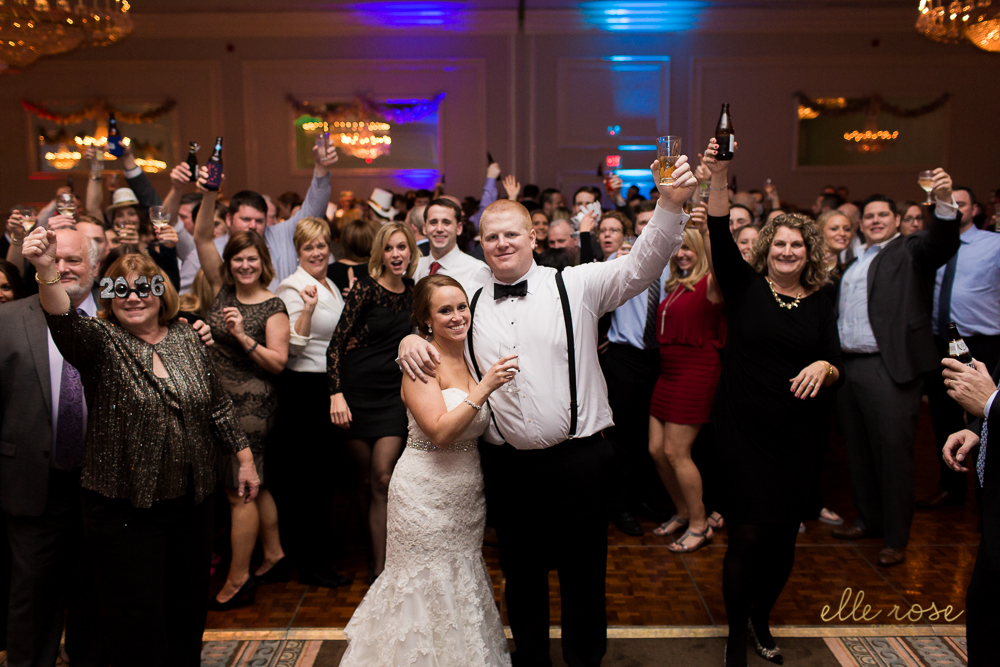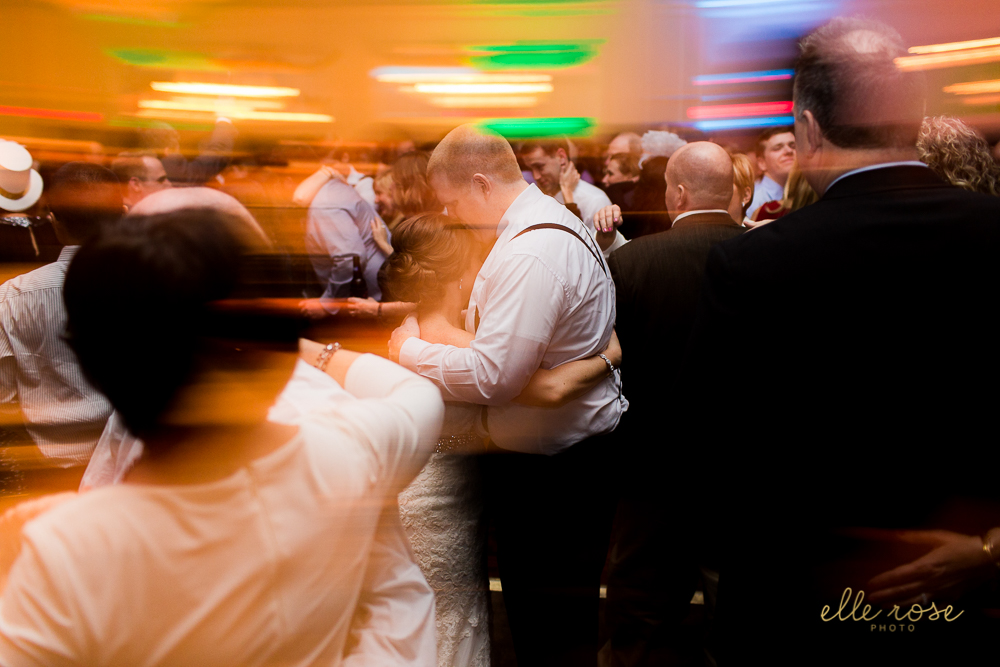 Jim + Kerry I could not imagine closing out my 2015 wedding season and welcoming the new year any better than we did!! You guys + your loved ones were an absolute blast to get to photograph : ) Thank you, thank you so very much for having us there to capture these gorgeous memories, it was the best! XO – L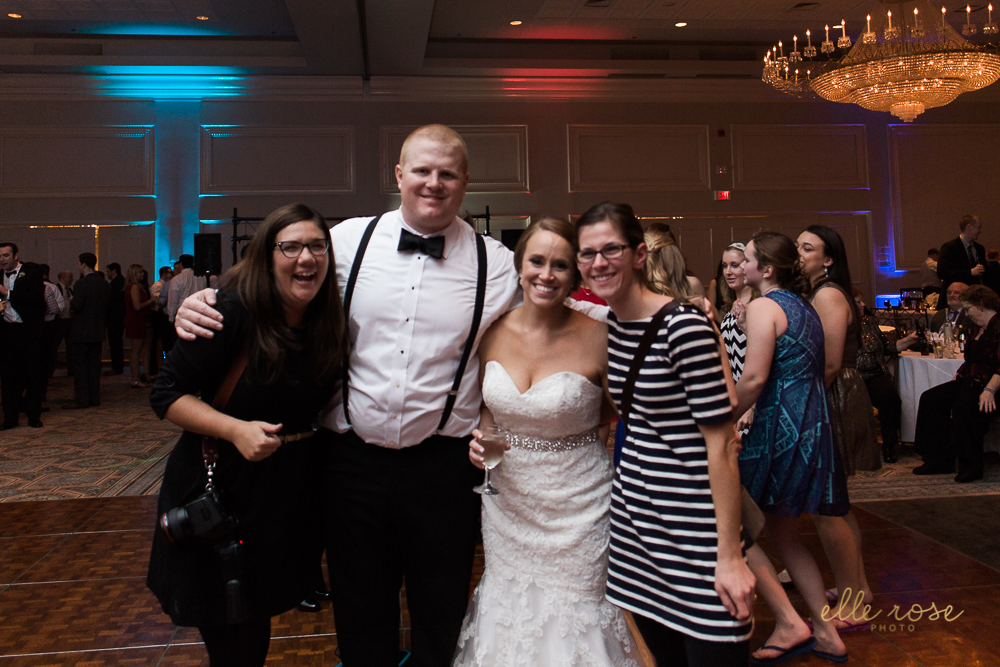 Gotta love them ERP brides of mine – they are truly the best around : )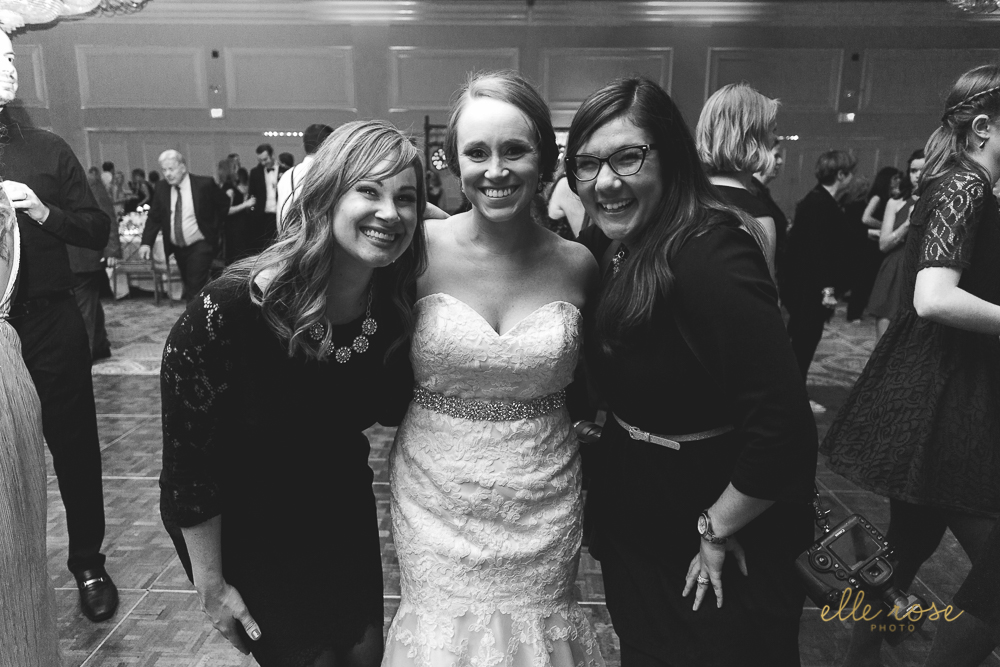 Second Shooter Amazingness :: Maggie Wright  ///  Florist :: Fasan Florist  ///  DJ :: Big Fish Music Productions  ///  Cake :: Naples Bakery  ///  Transportation :: Chicago Trolley Co.  ///  Invitations :: P.S. I Love You Boutique  ///  Bride's Dress :: Mori Lee  ///  Bride's shoes :: Kate Spade  ///  Bride's belt and hair piece :: Big Rock Bridal (Etsy)  ///  Bridesmaid Dresses :: Adrianna Papell /// Venue :: Drury Lane