chicago theater engagement | lee + marissa
---
Chicago at sunrise is such a sight to be seen. Taking in the center of this gorgeous city as the sun is coming up is always a treat to me, of course after I get out my rage when my alarm goes off : ) But getting to take in a Chicago sunrise for an engagement session is just very fresh and fun! Marissa + Lee + Chance made it even more enjoyable as the lit up together in front of my camera, laughing constantly as we explored the river walk over to State Street. I mean I get it, I tell hilarious jokes – ha – I wish! Anyways….. these two were absolute supermodels and I just cannot wait to follow them around for their Chicago wedding day in November! Starting out with some favorites today.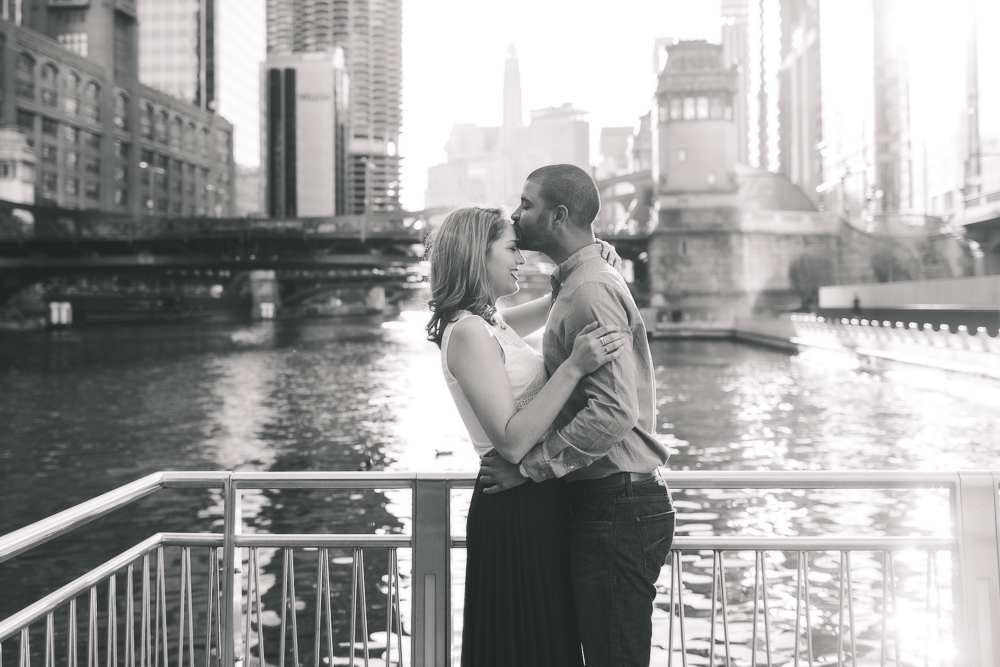 Meet Chance. He brought his A game.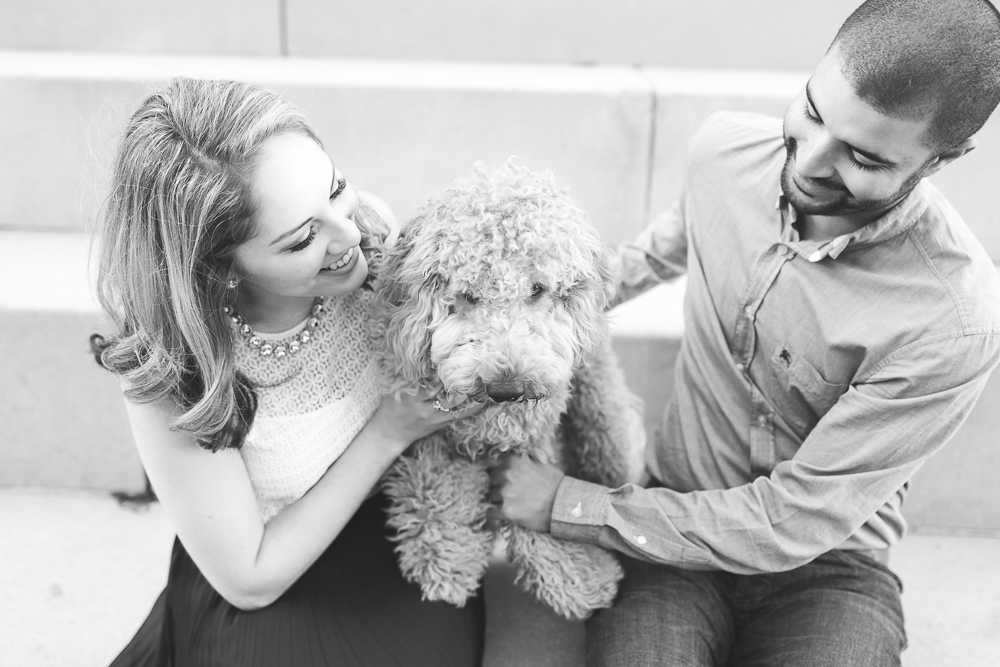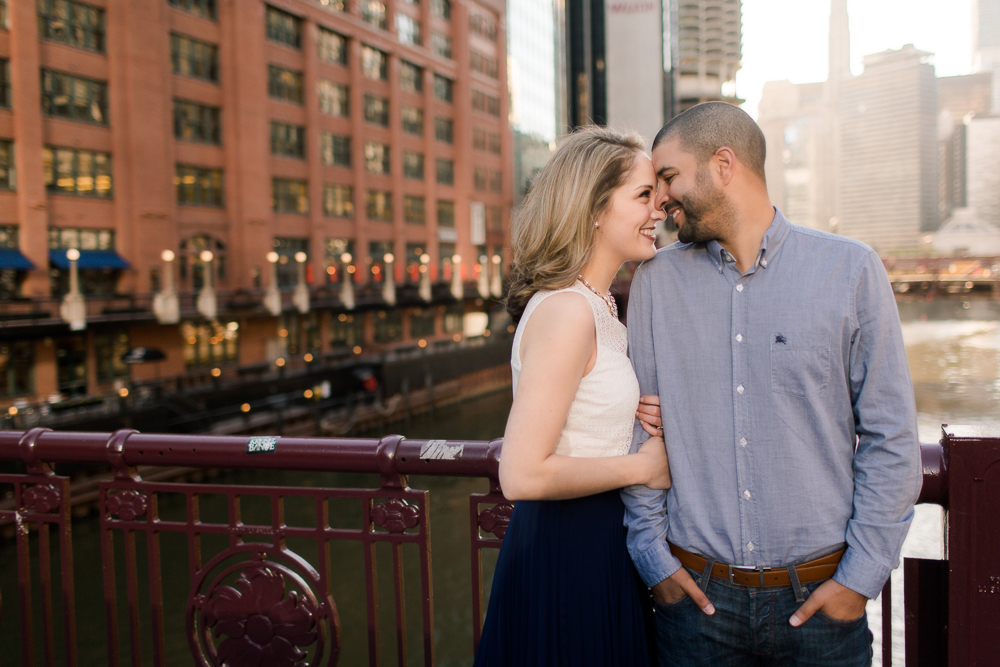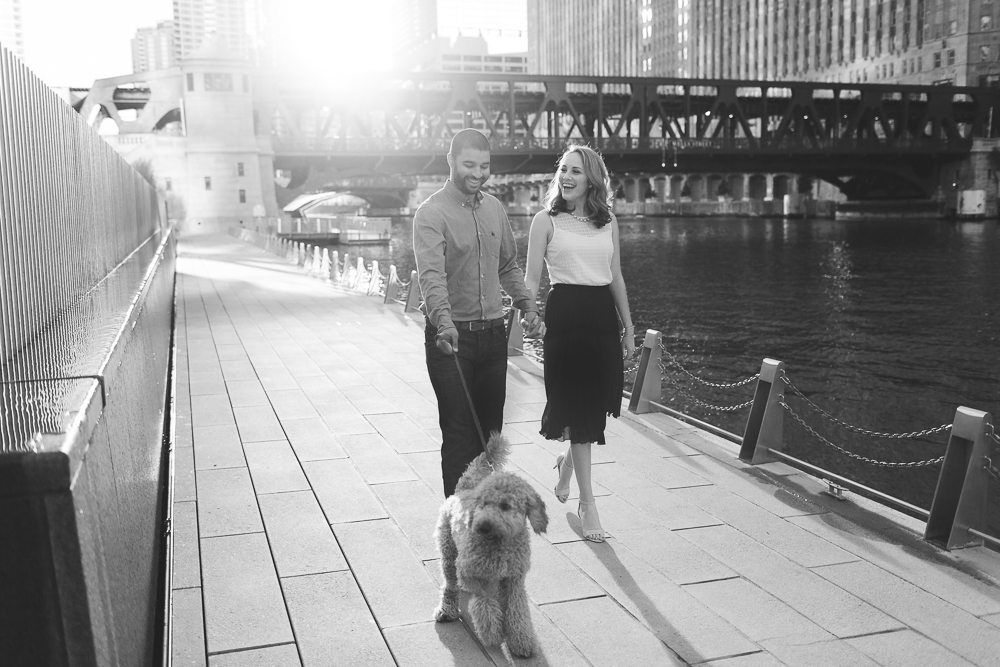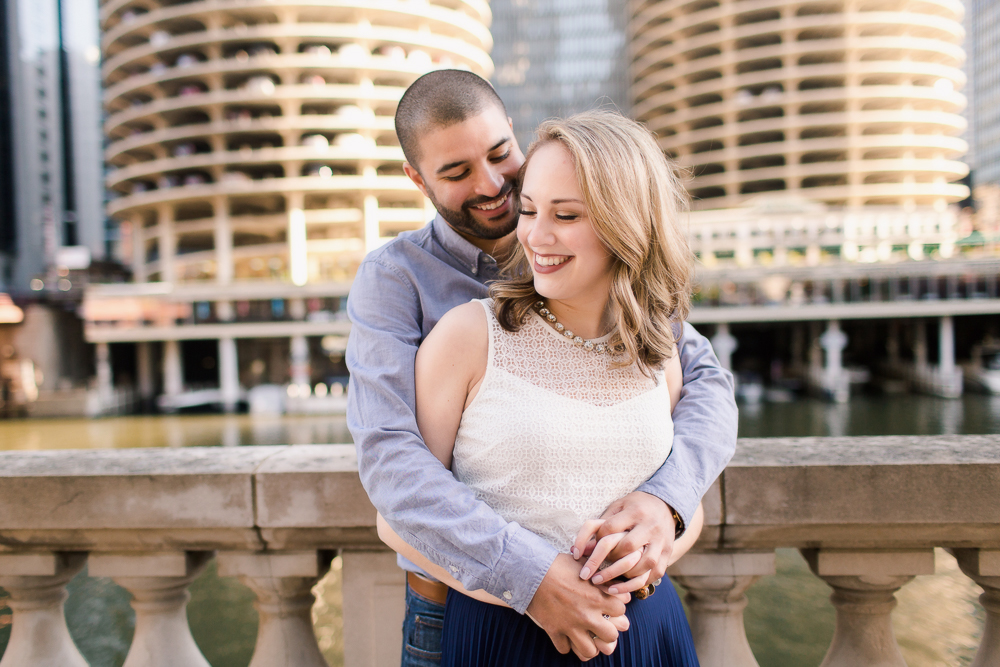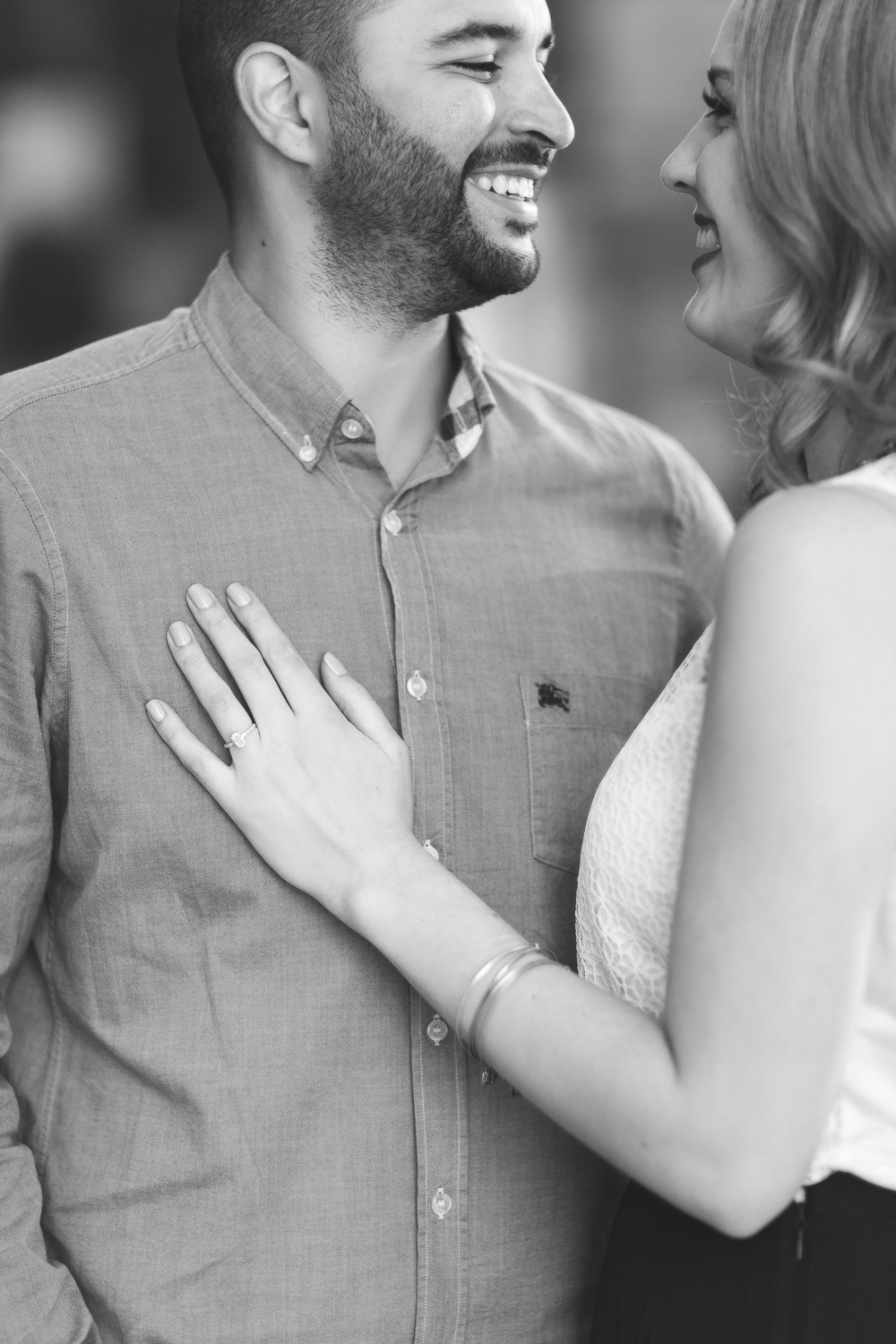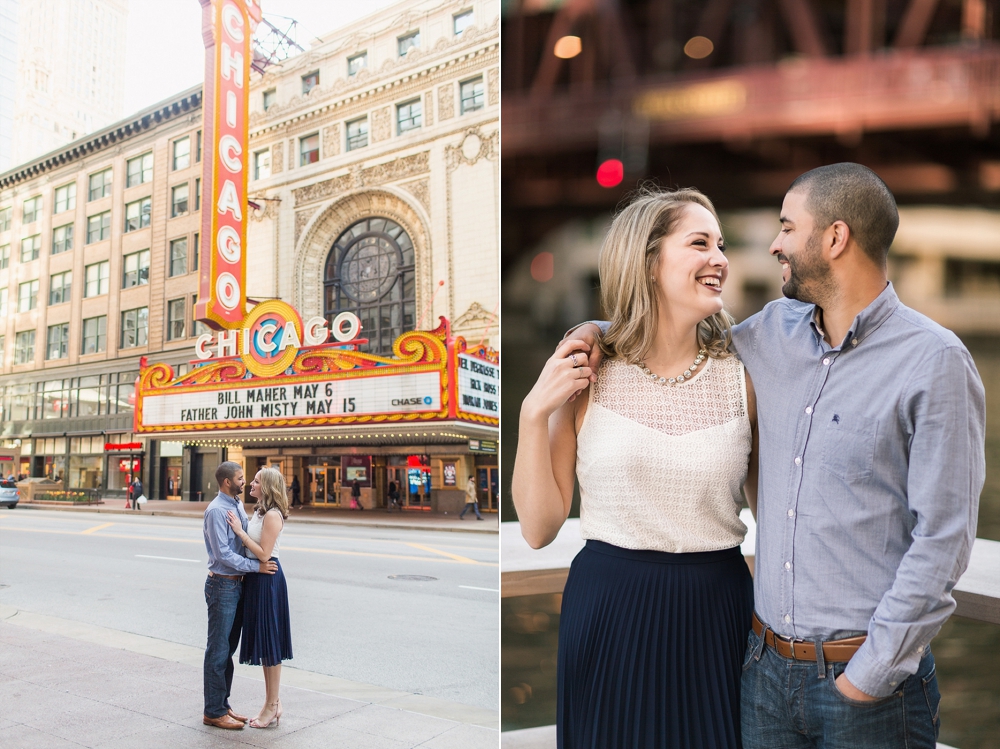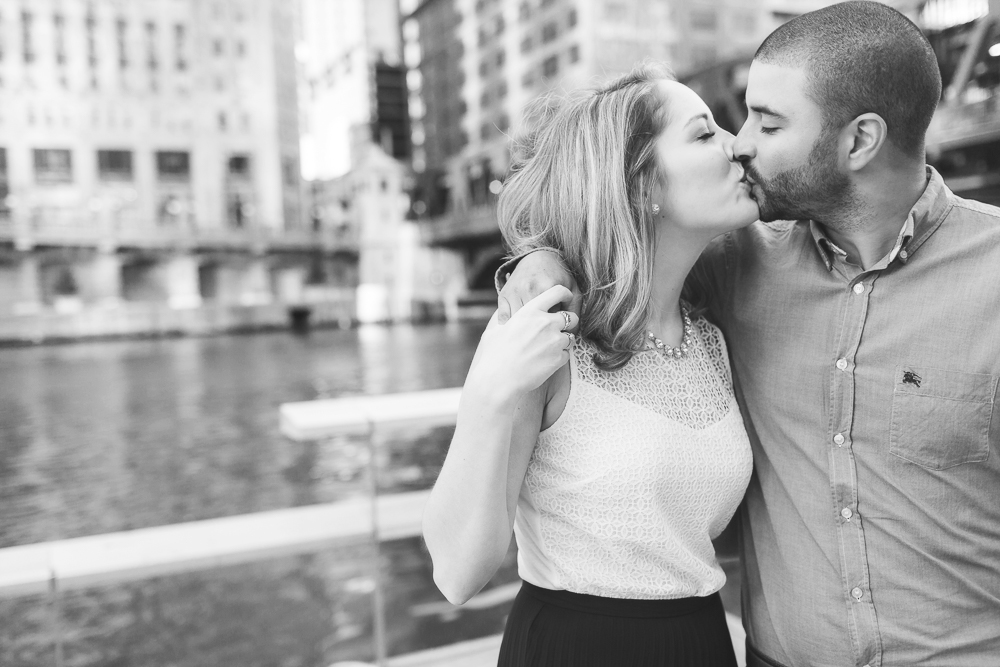 See, totally killed it.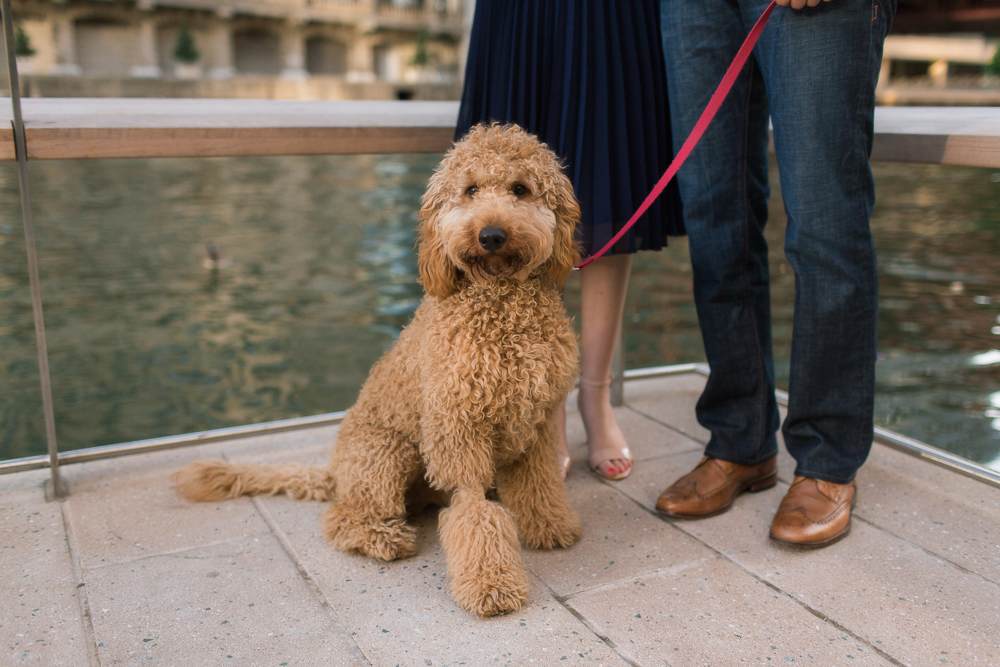 You guys are just beaming happiness. LOOK AT ALL THAT HAPPY!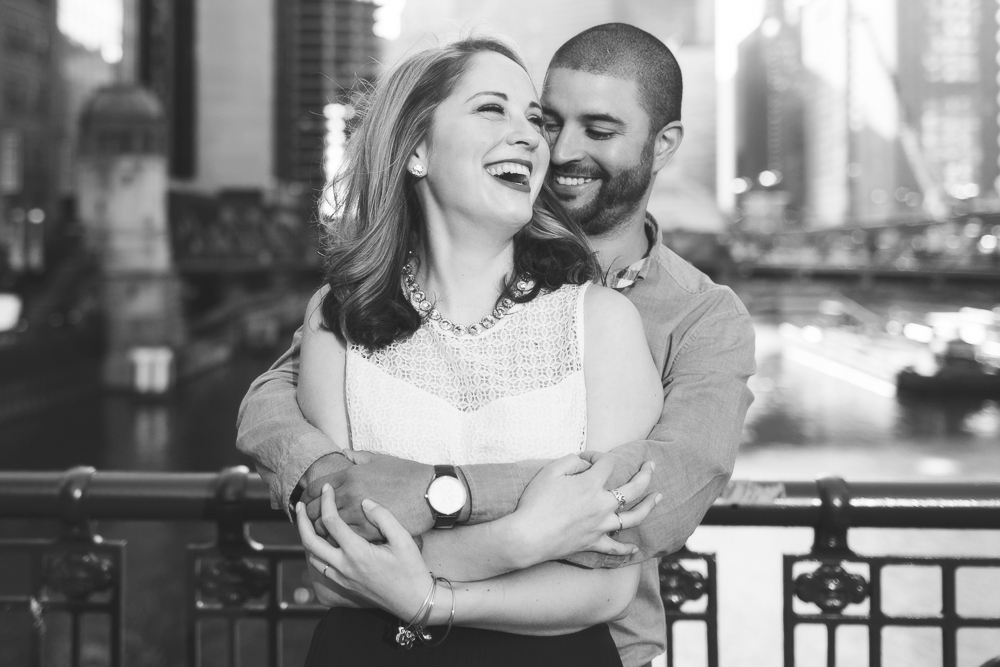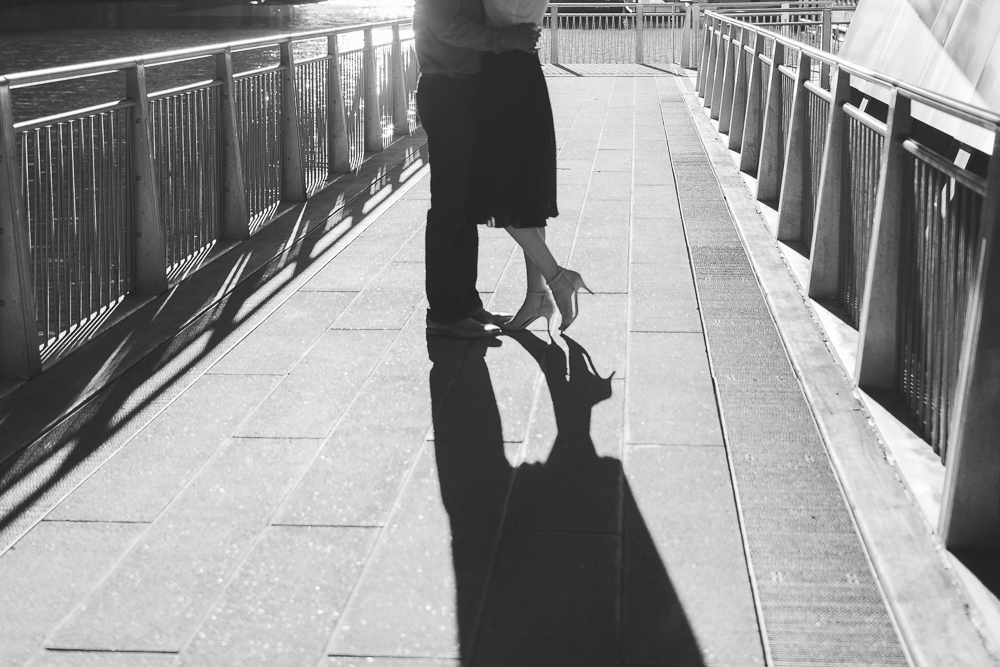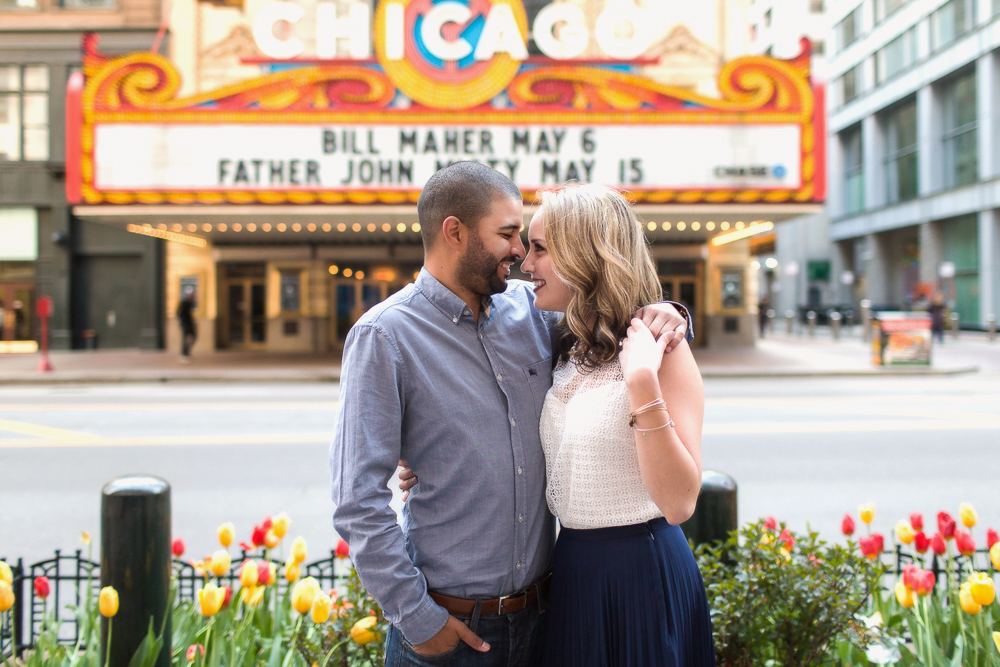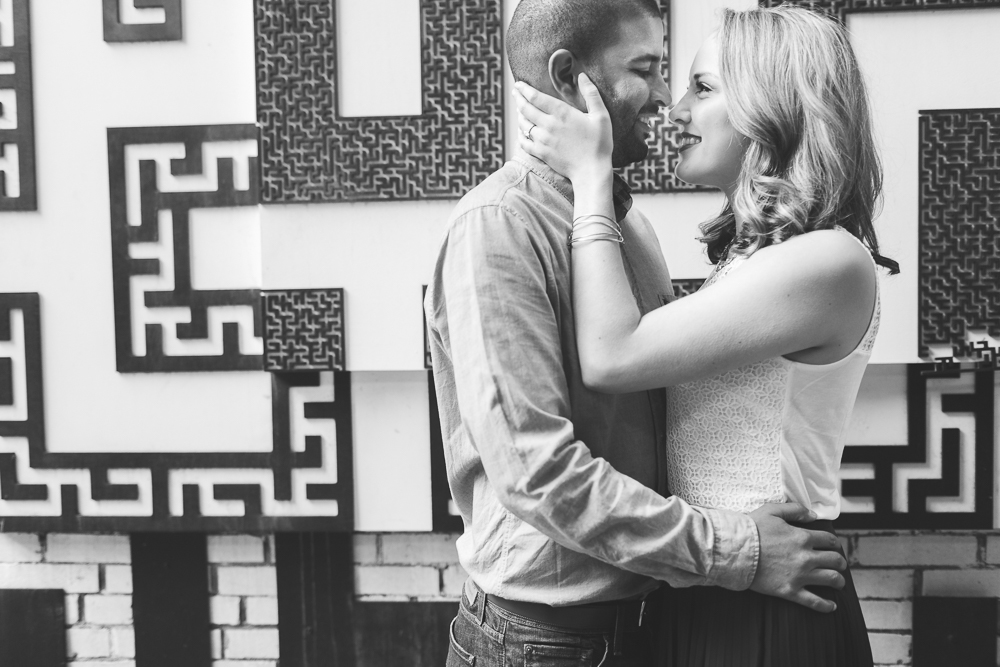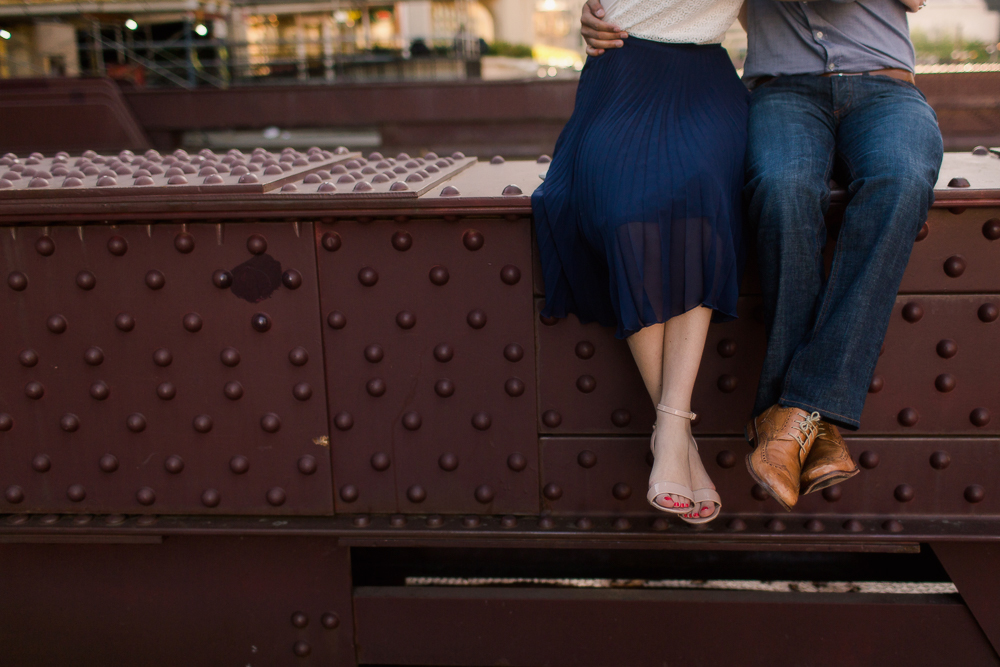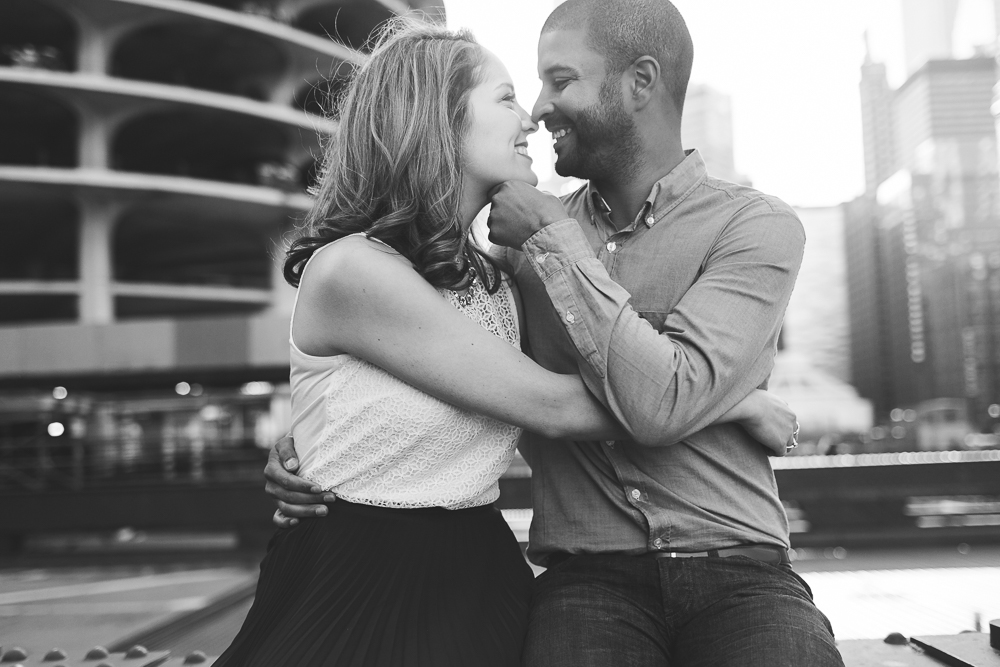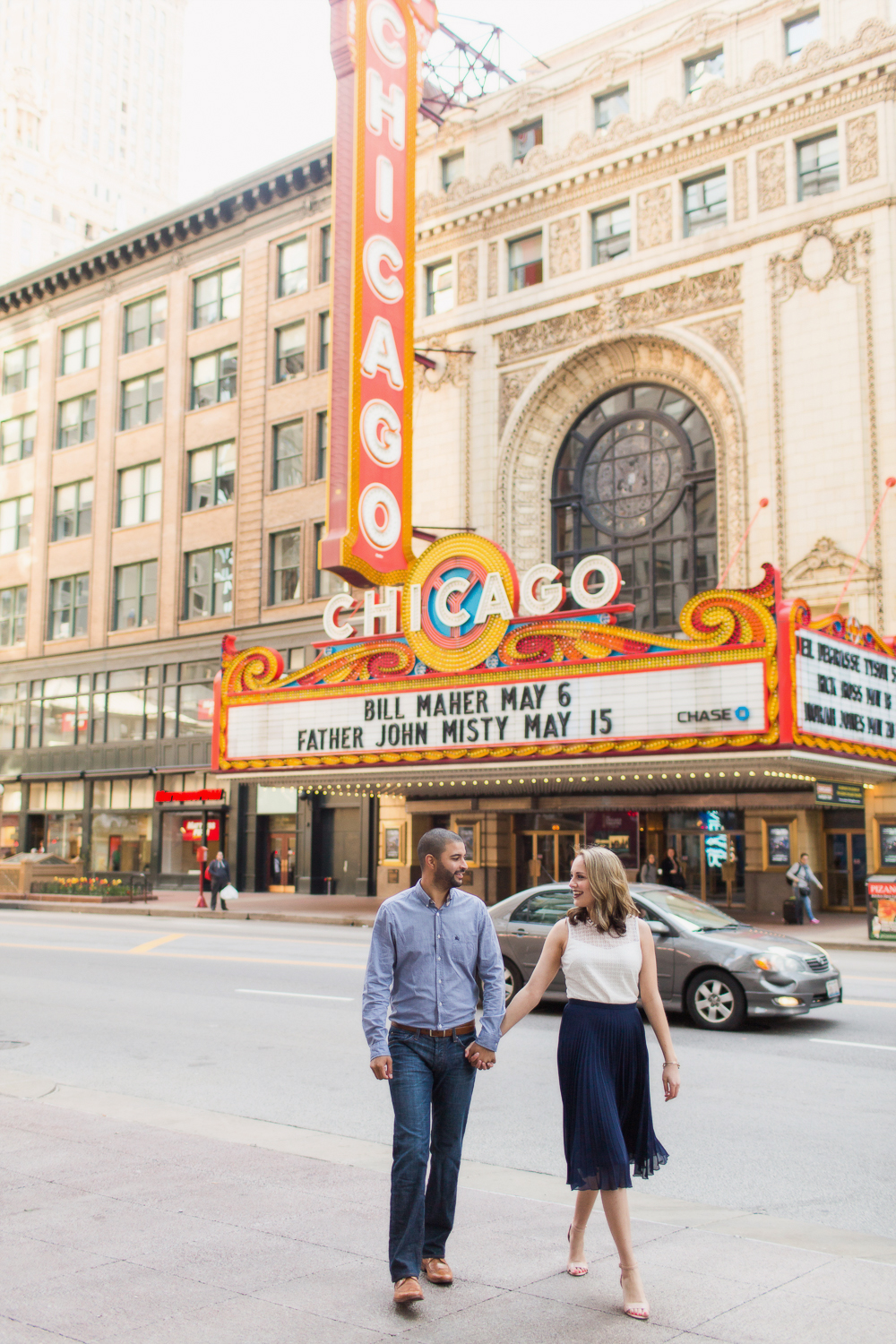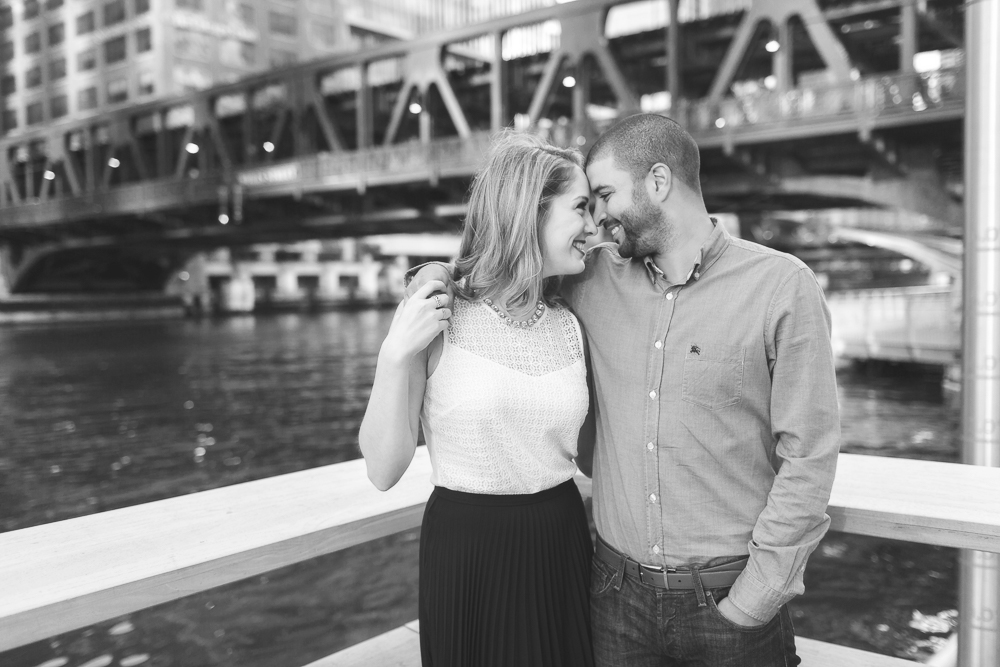 I just looooove, love, love this.