chicago wedding photographer | rachel + matt hyatt lodge
---
Where to begin with Rachel + Matt… these two are winter photo taking pros for one. From their engagement session in the snow + wind, to an overcast Chicago Winter wedding in January that ended in the fluffiest snowflakes possible – these two just rocked it all like they were standing in a sunbeam together : ) And that made me really happy because you could just tell that they were so thrilled to be right there, right then, with each other sharing their vows. Which I think is a really excellent place to be on your wedding day!! They were surrounded by a bridal party that was so full of life, and just so excited to be there celebrating them. What photographer wouldn;t love to capture that kind of energy?! Plus the details – oooooh the details! Rachel has an eye that just ooooozed classic Hollywood glamour meets winter perfection, and getting to see her vision come together and capture it all was the best! Okay enough out of me — time for you to fall in love with these two like I did : )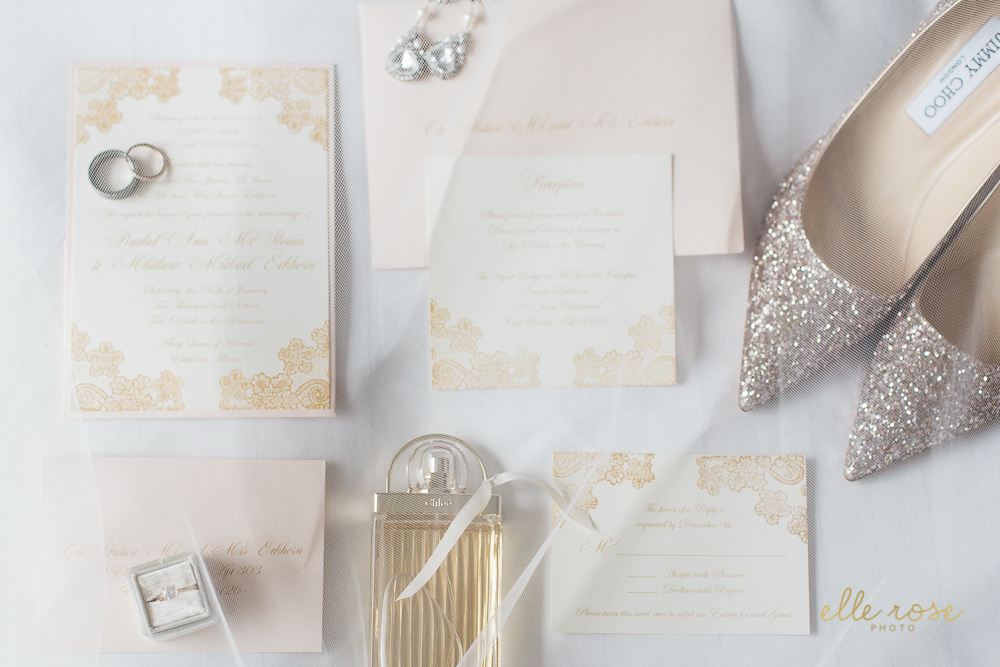 Love this image of Rachel getting her Mom's veil put on : )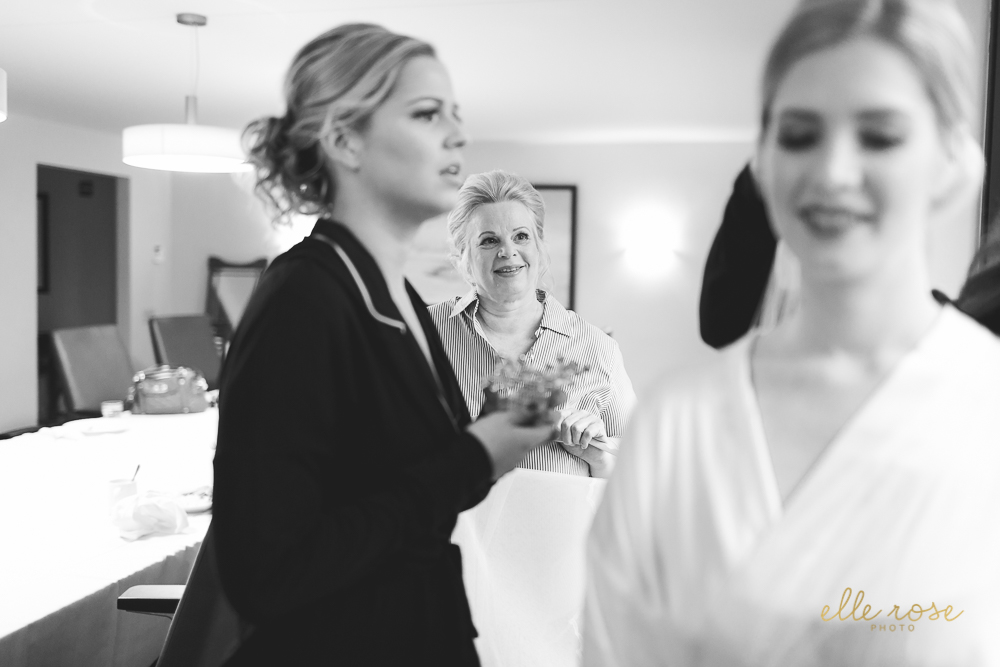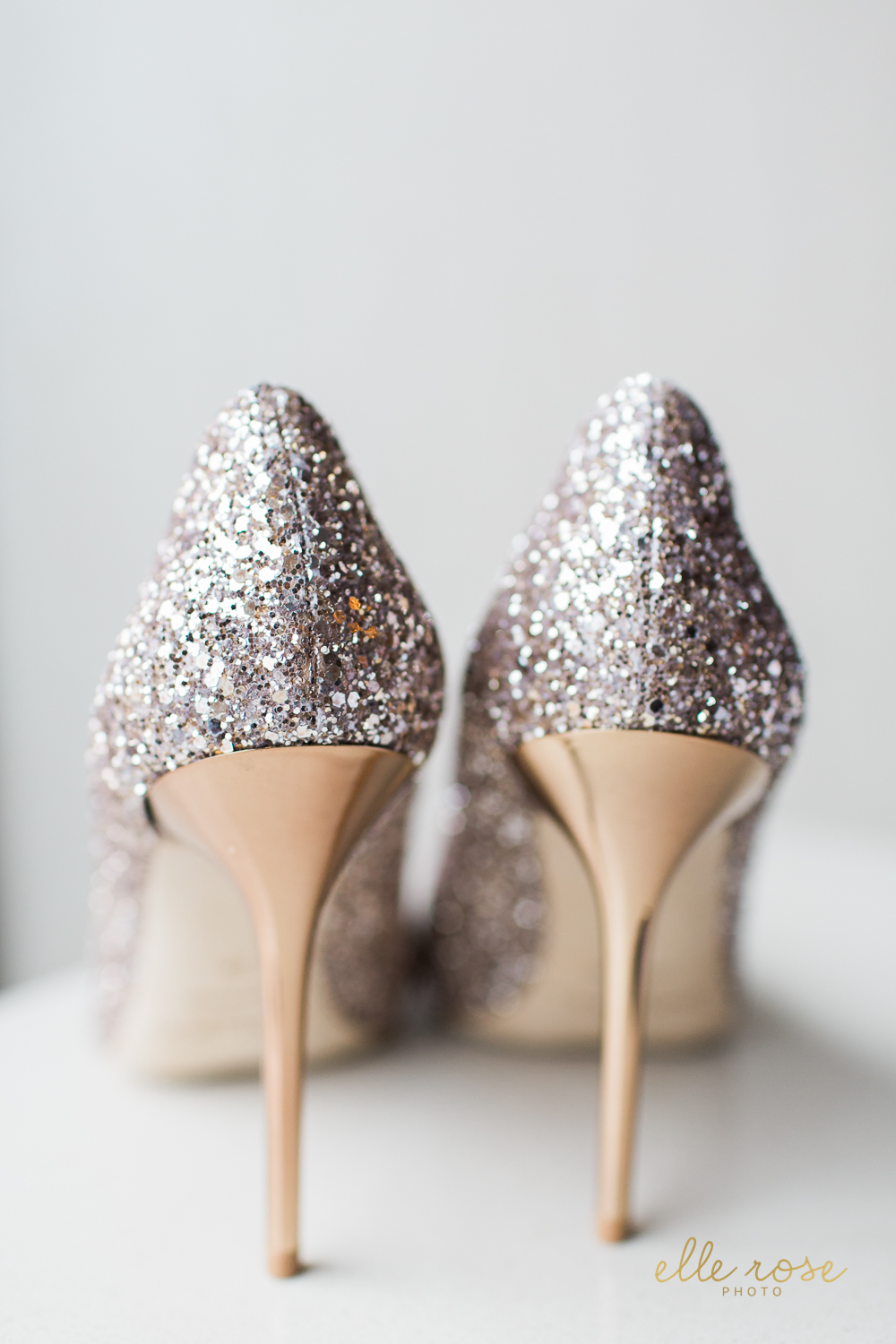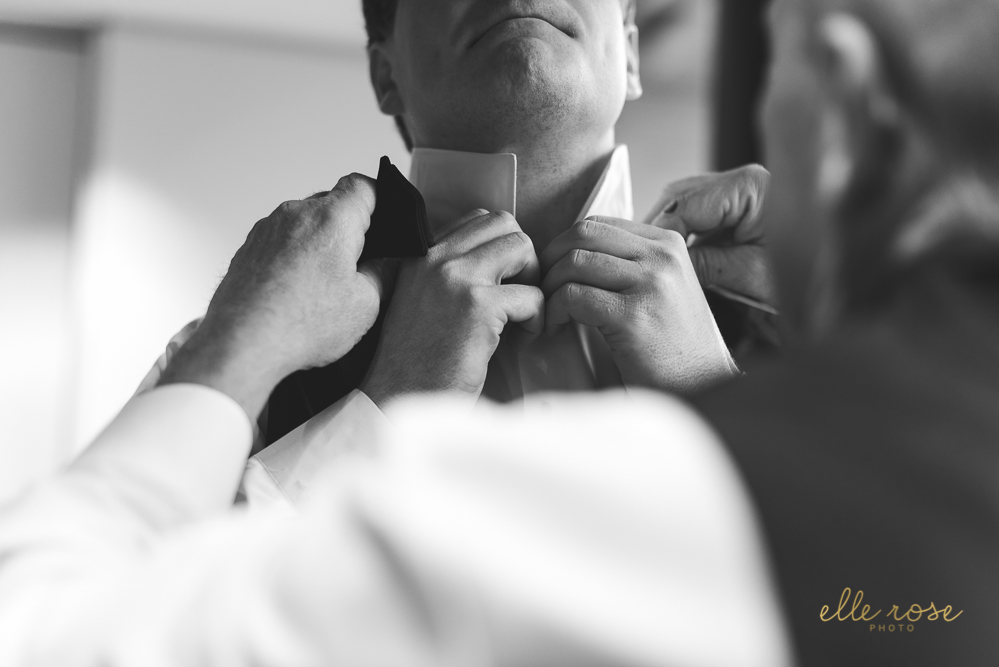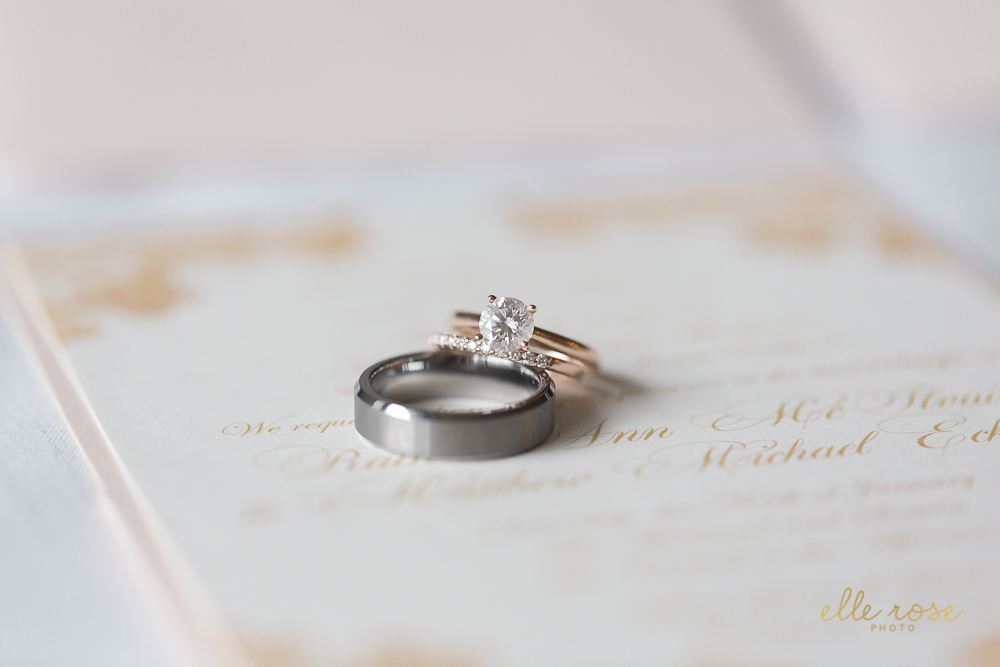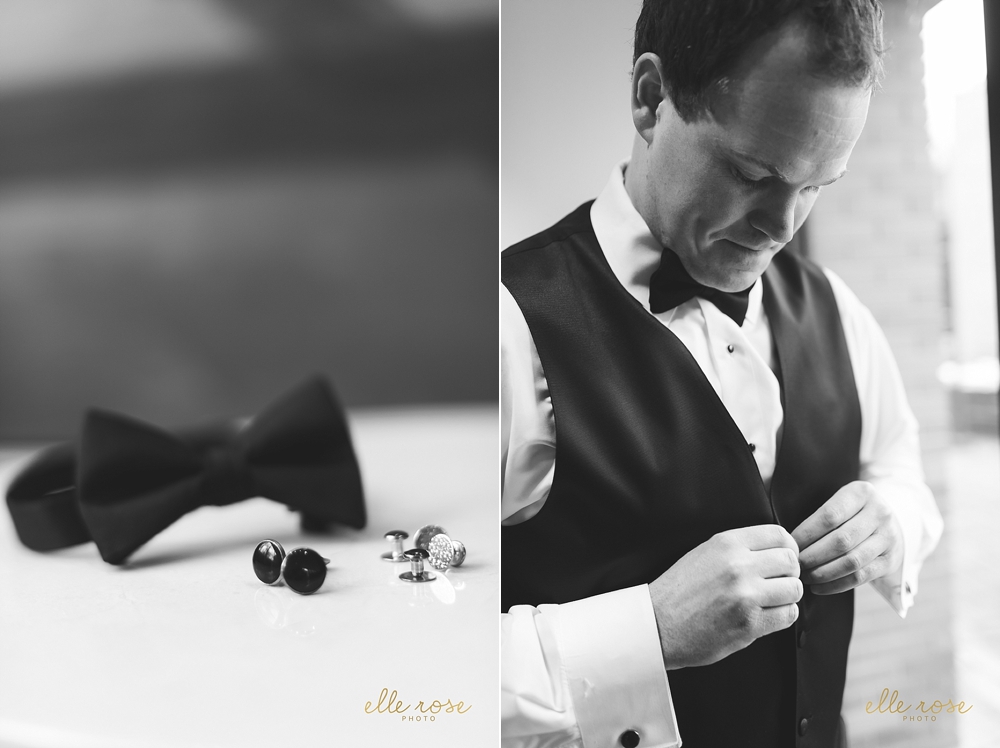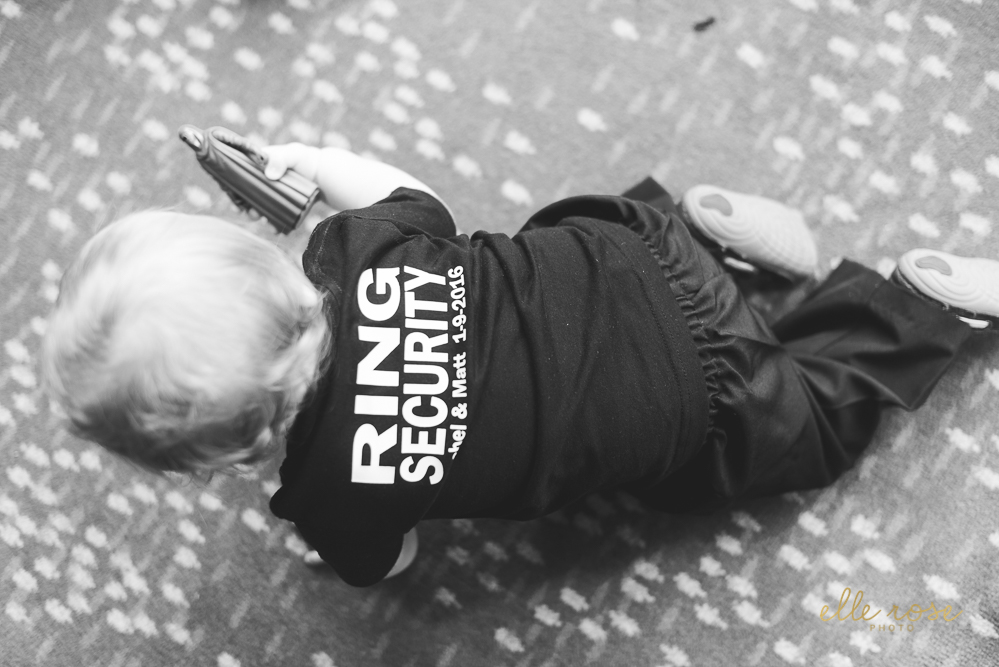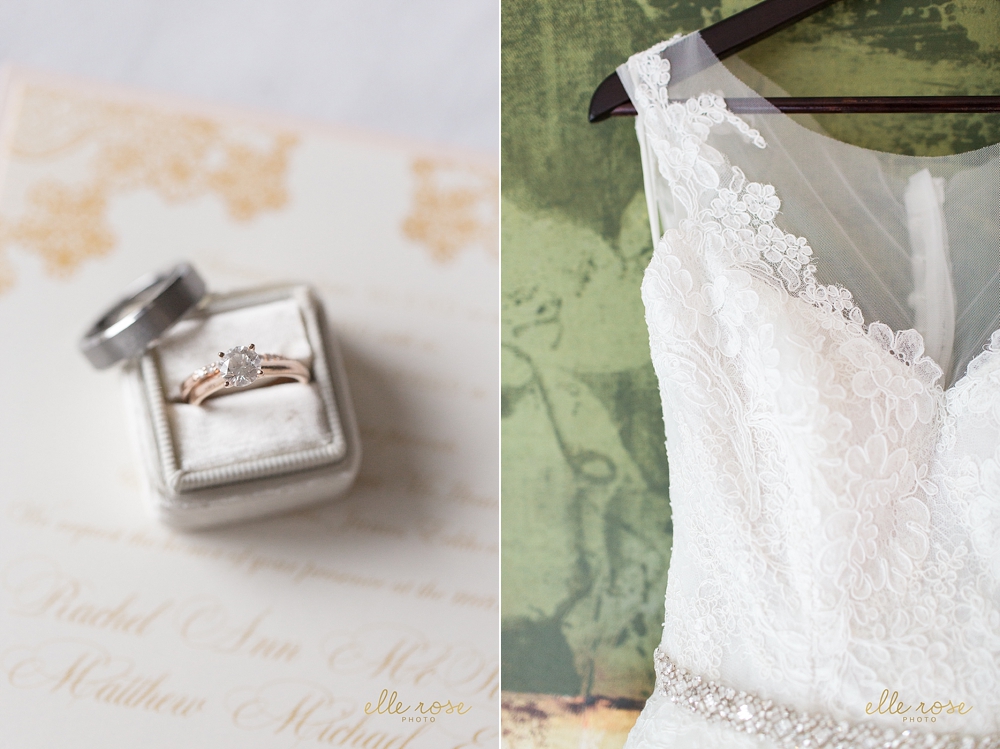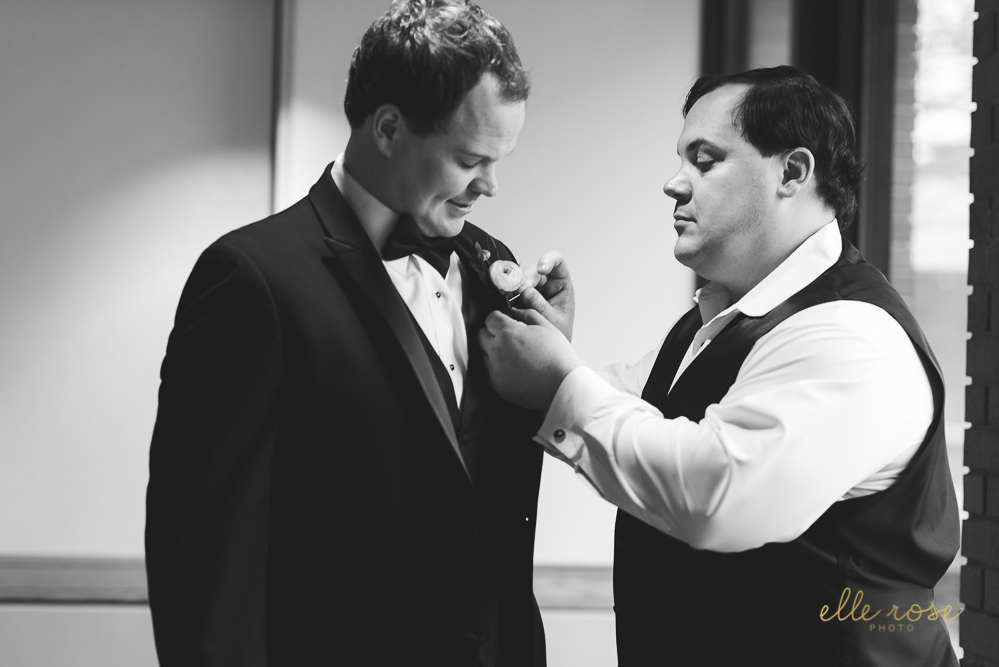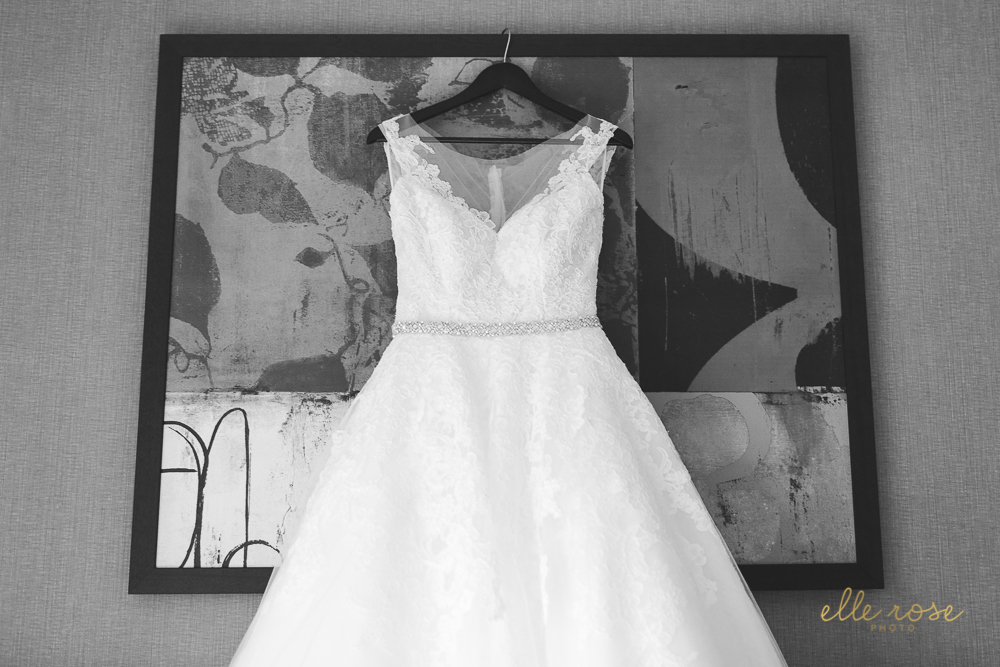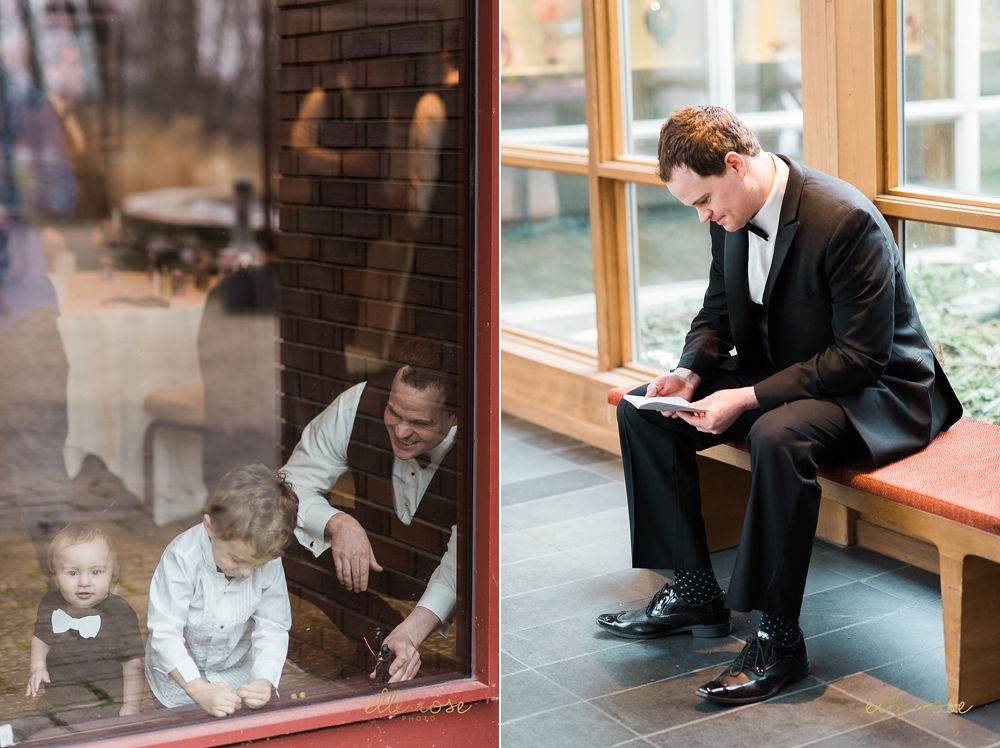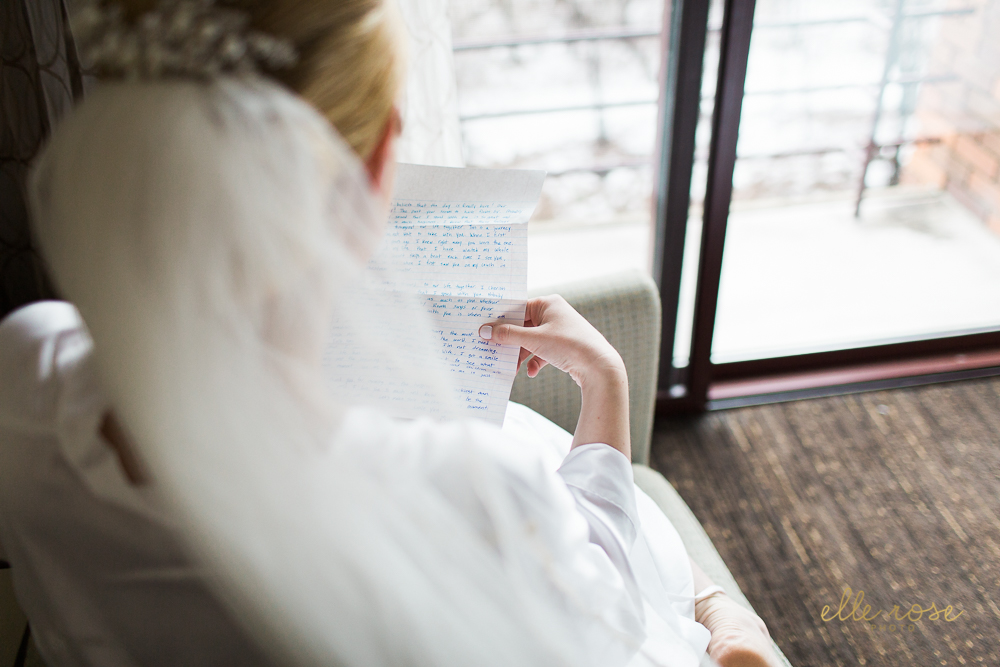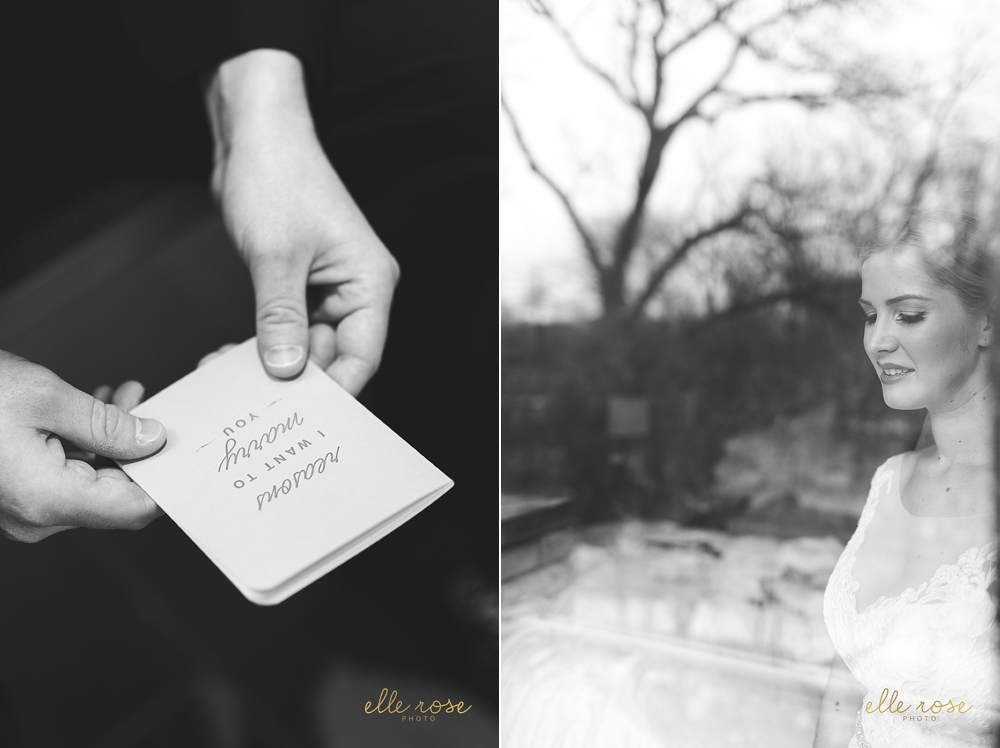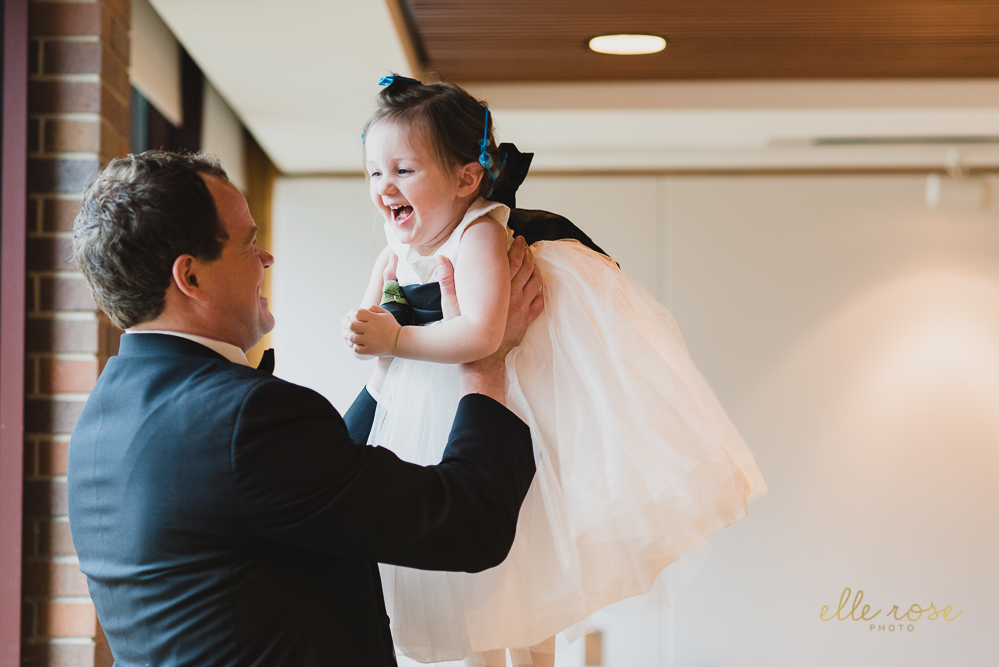 I just could not get enough of the soft and romantic details throughout Rachel's wedding look : )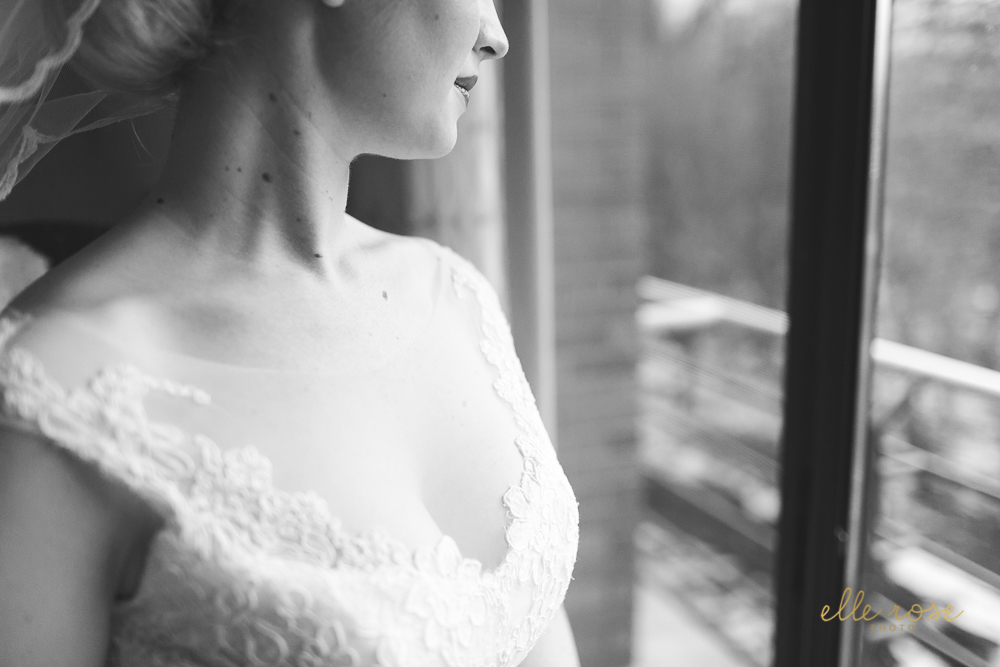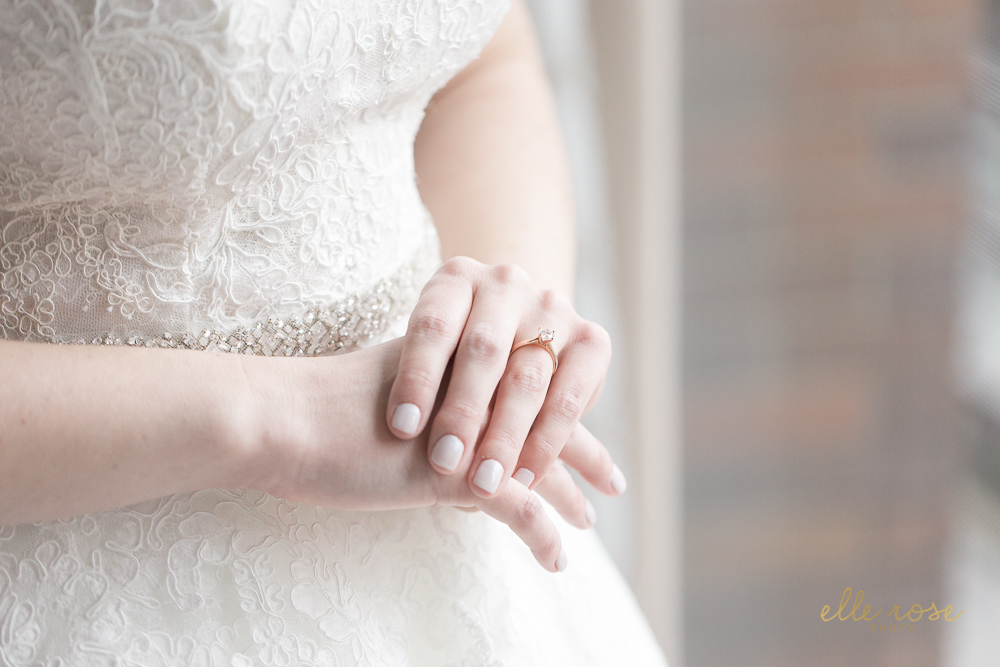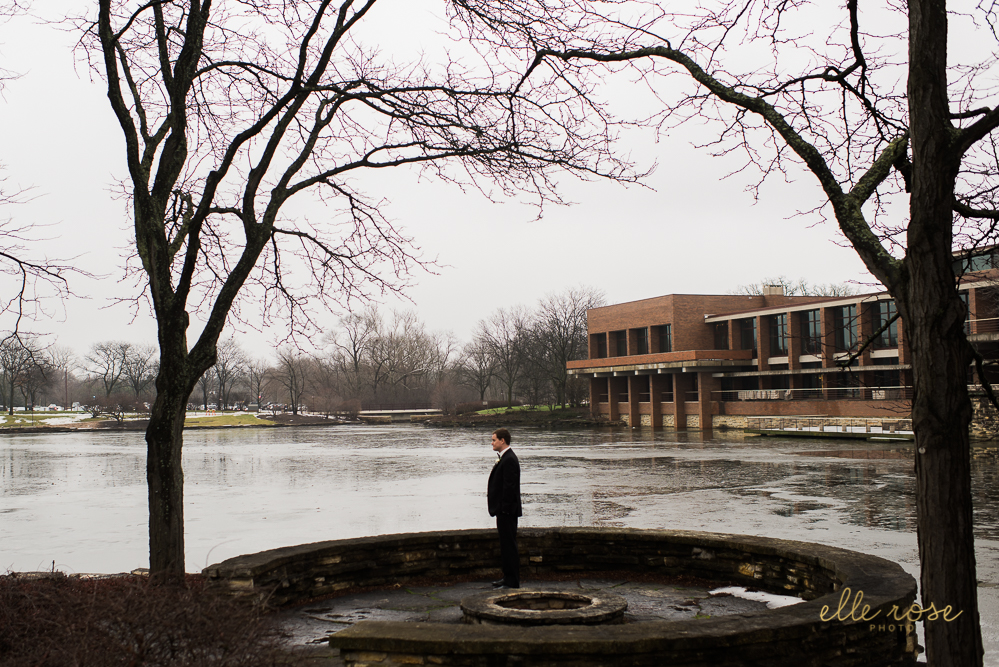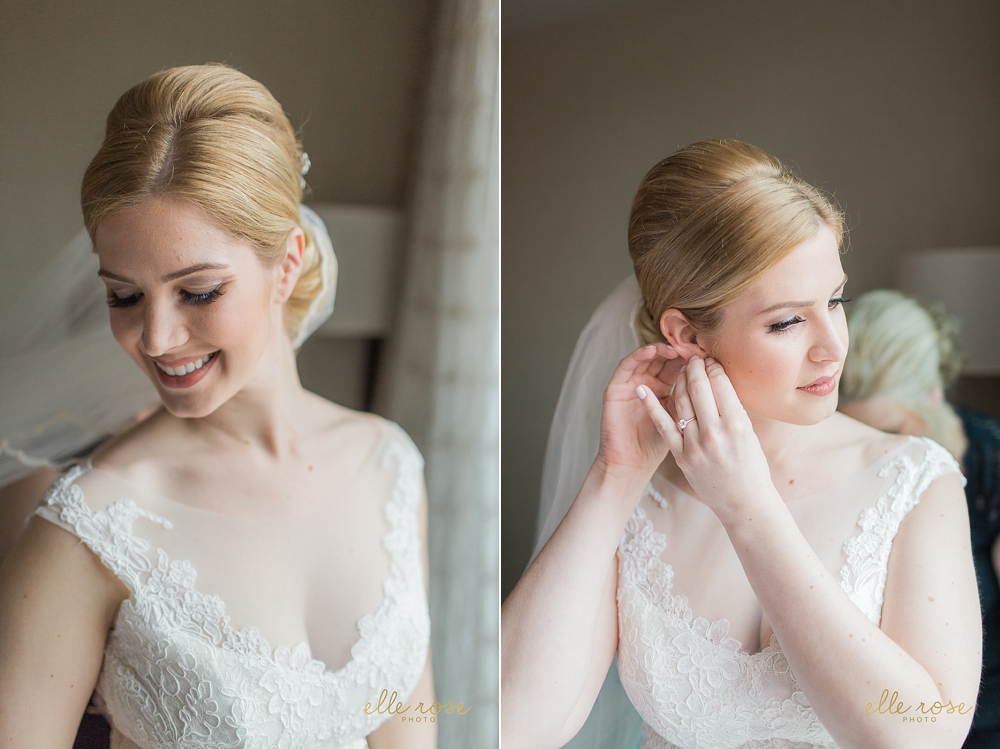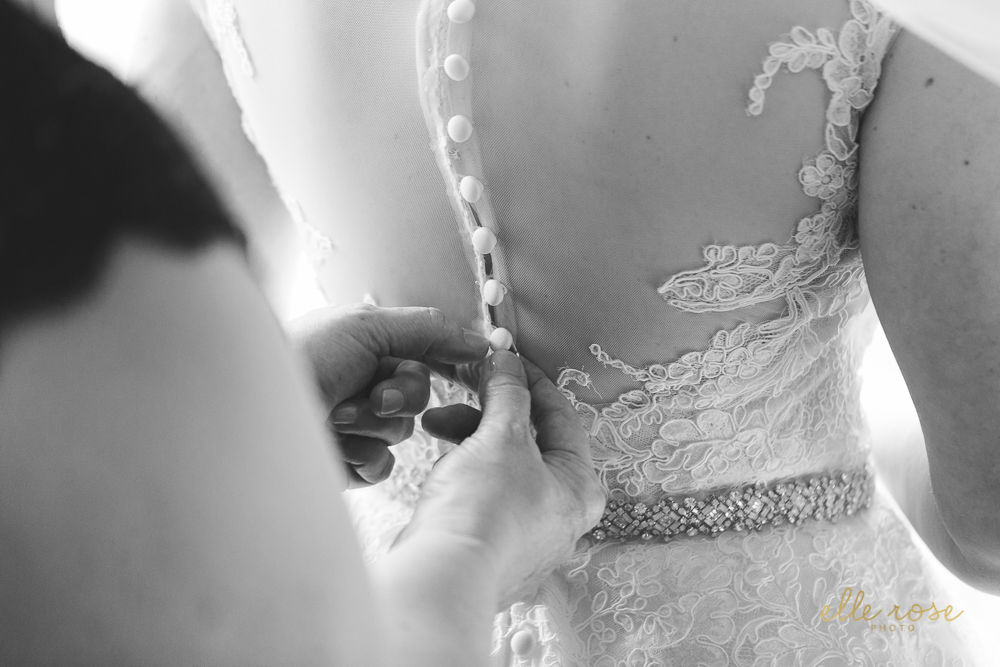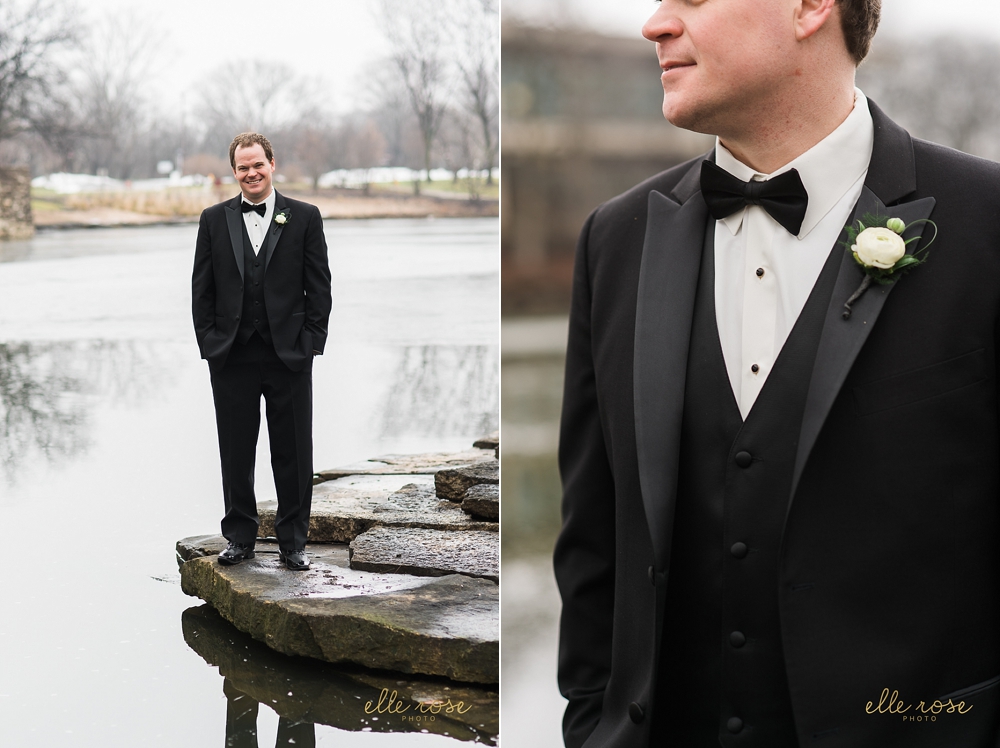 So I have this thing for first looks – they are absolutely amazing. It is this bonus time of the day that you get to have together that you wouldn't otherwise get to have, and it is always so special!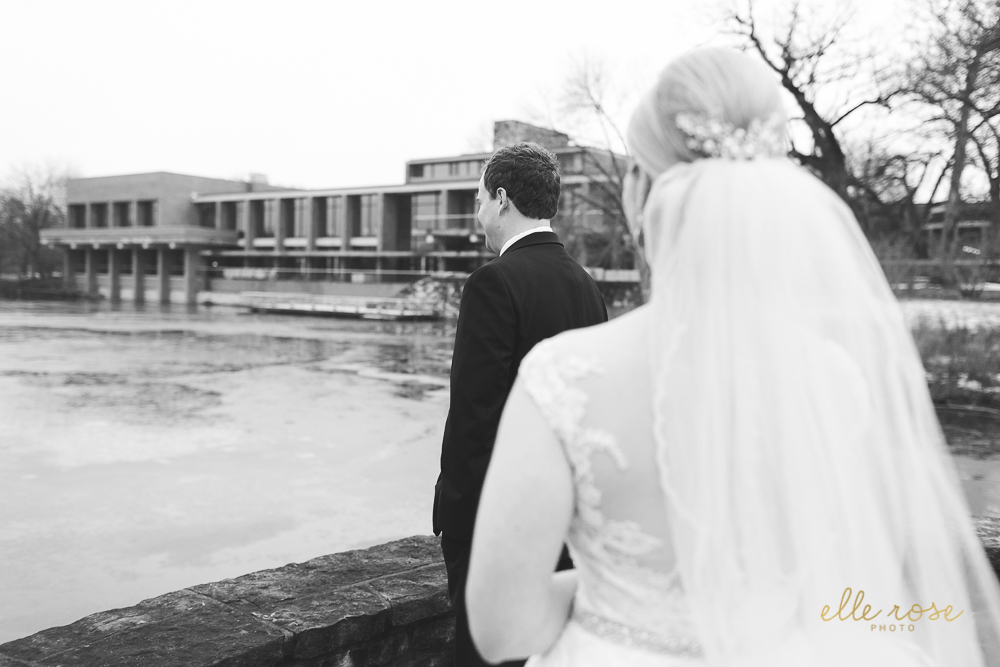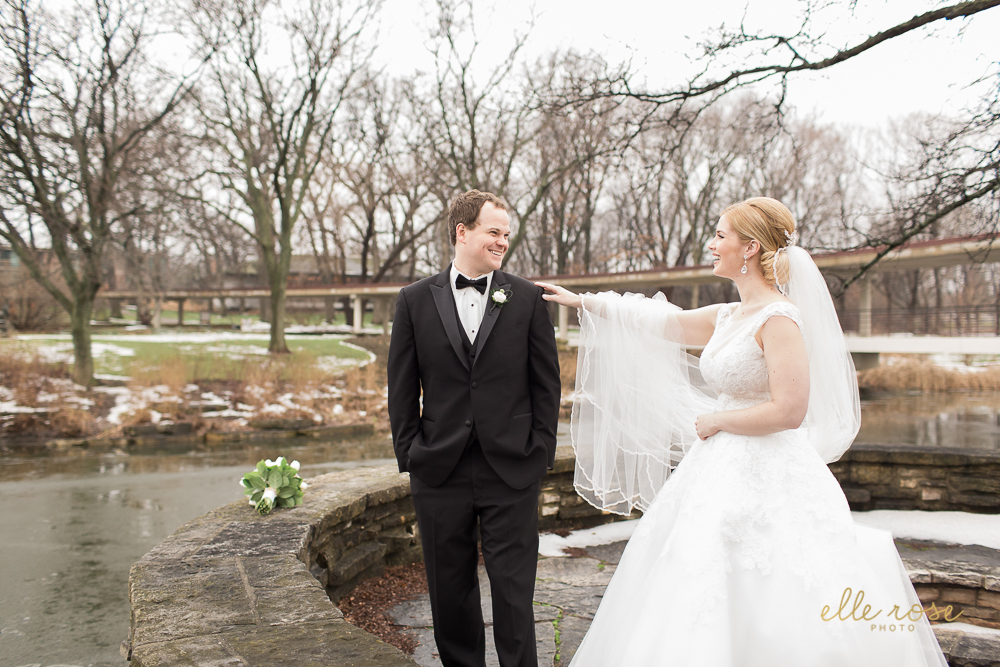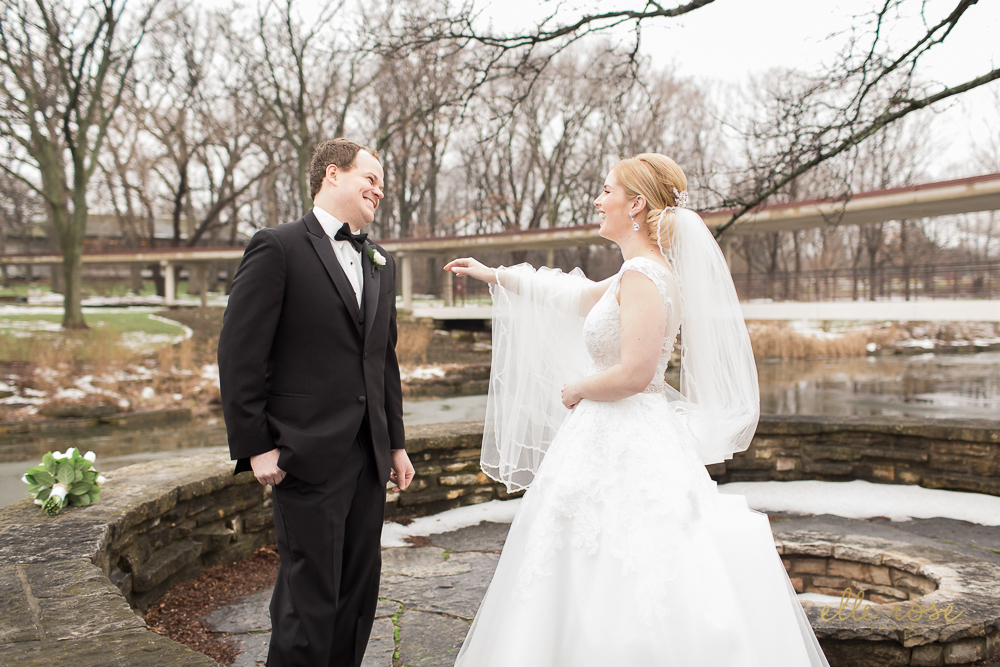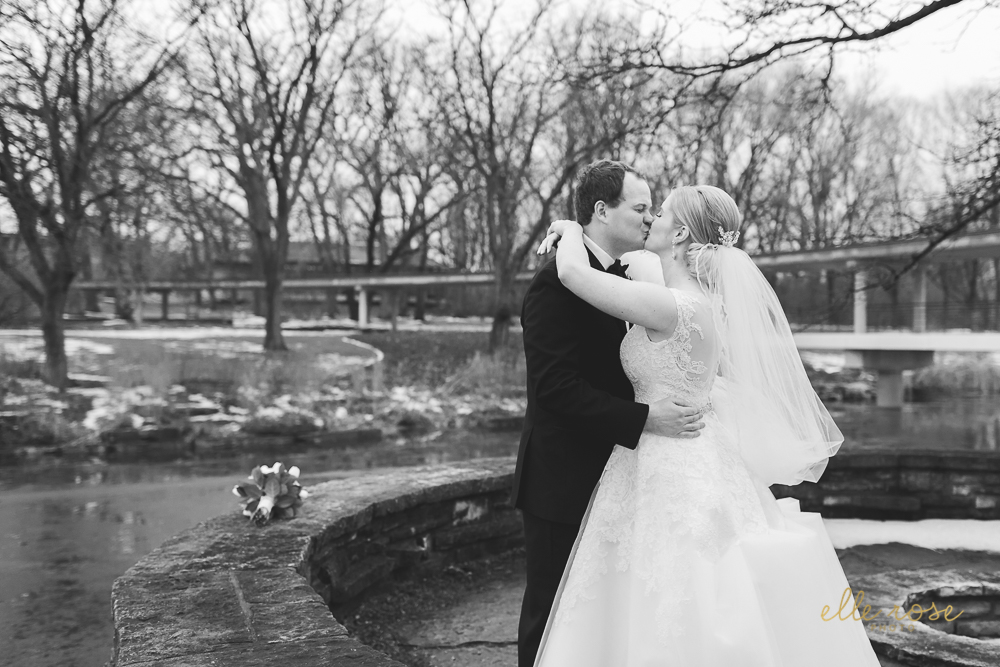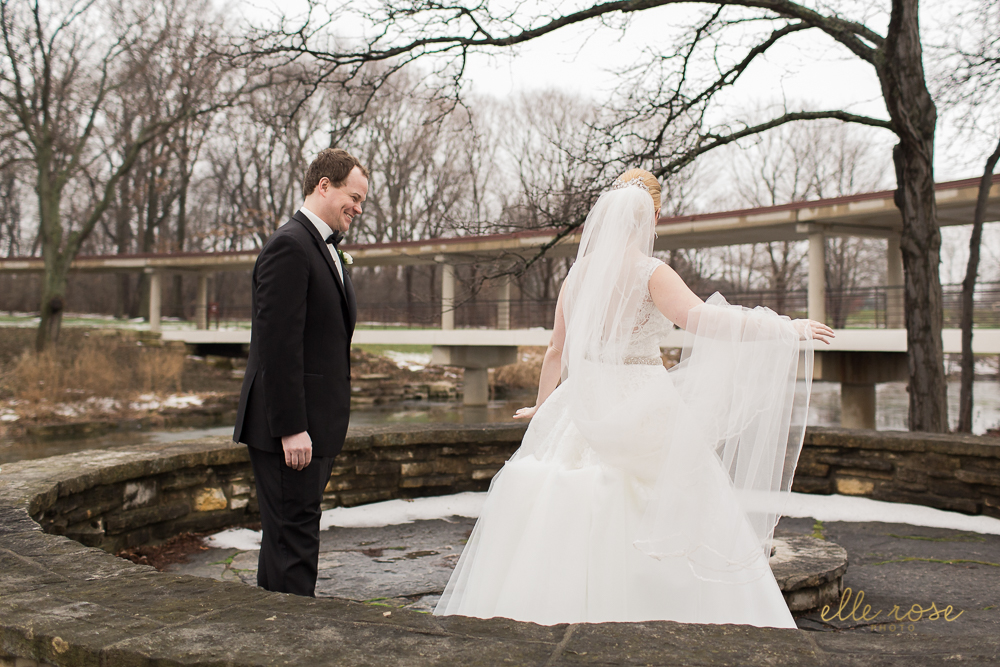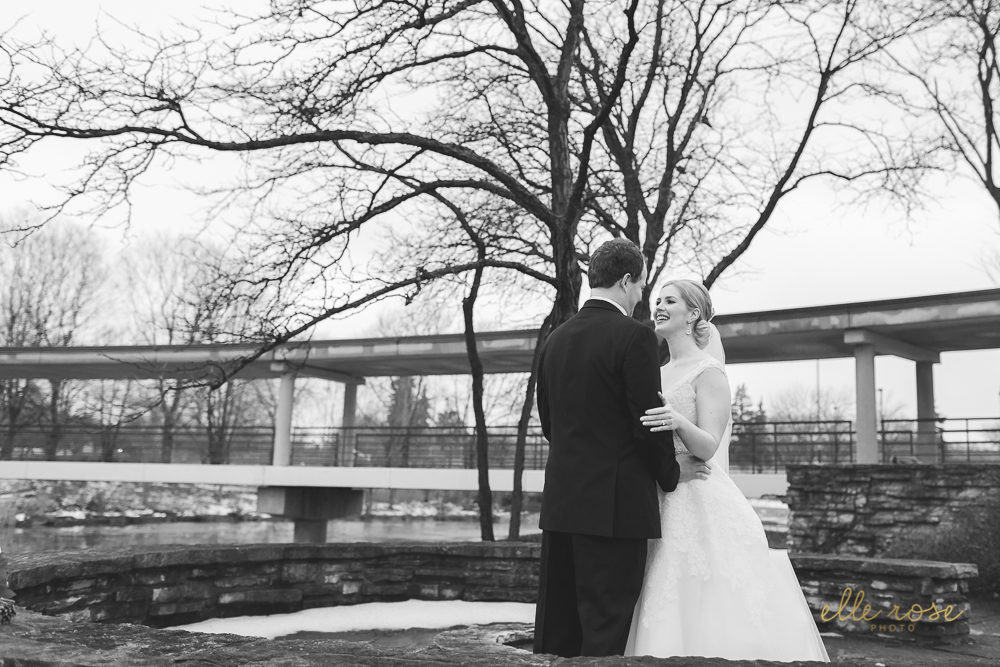 I love how much you two laugh together!!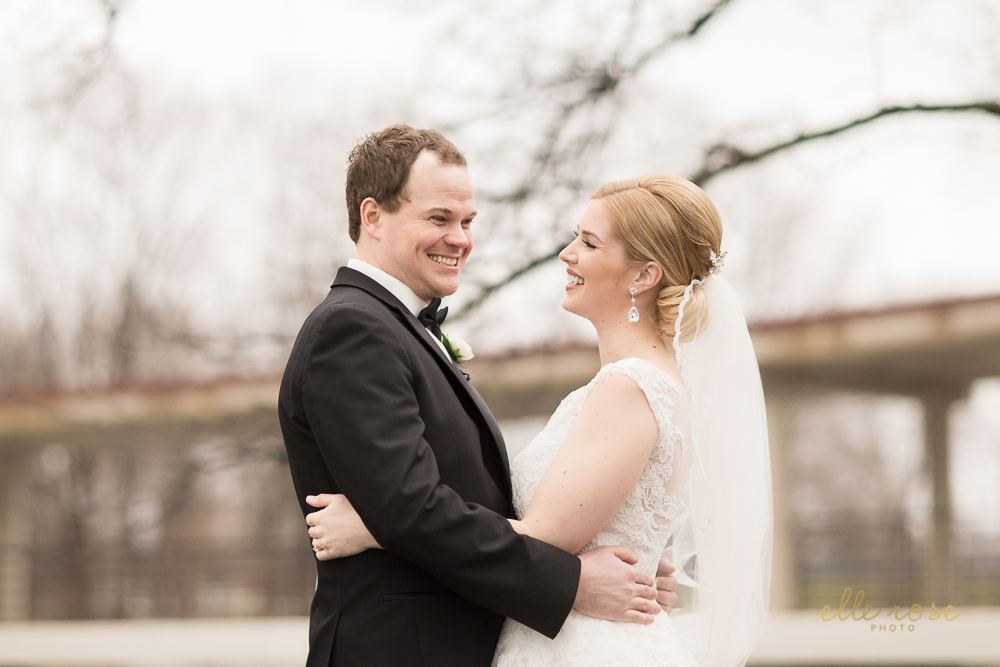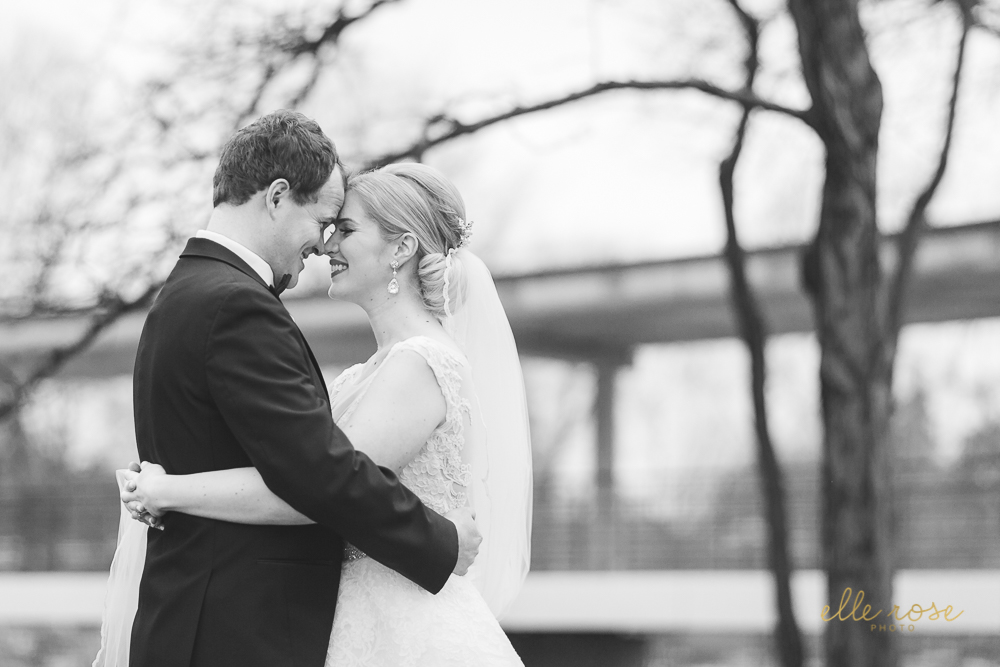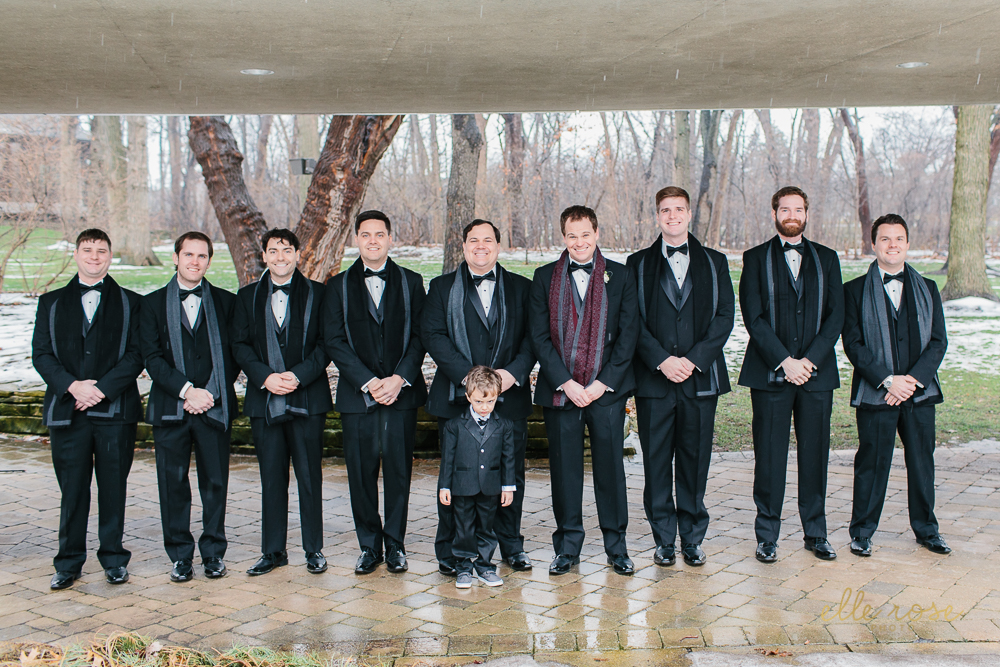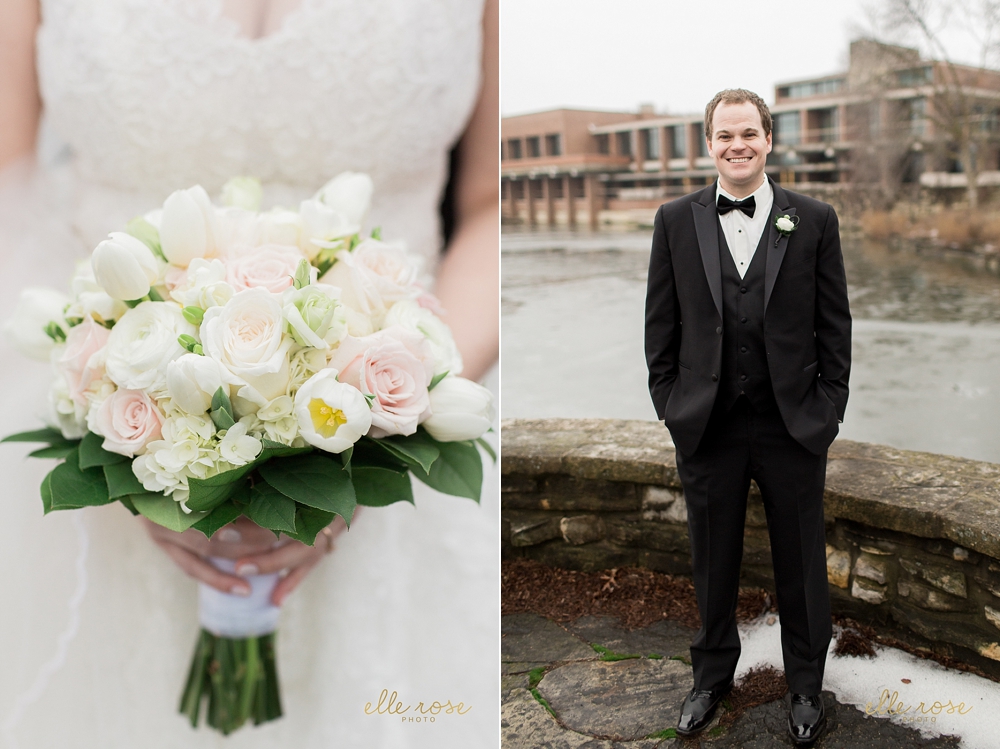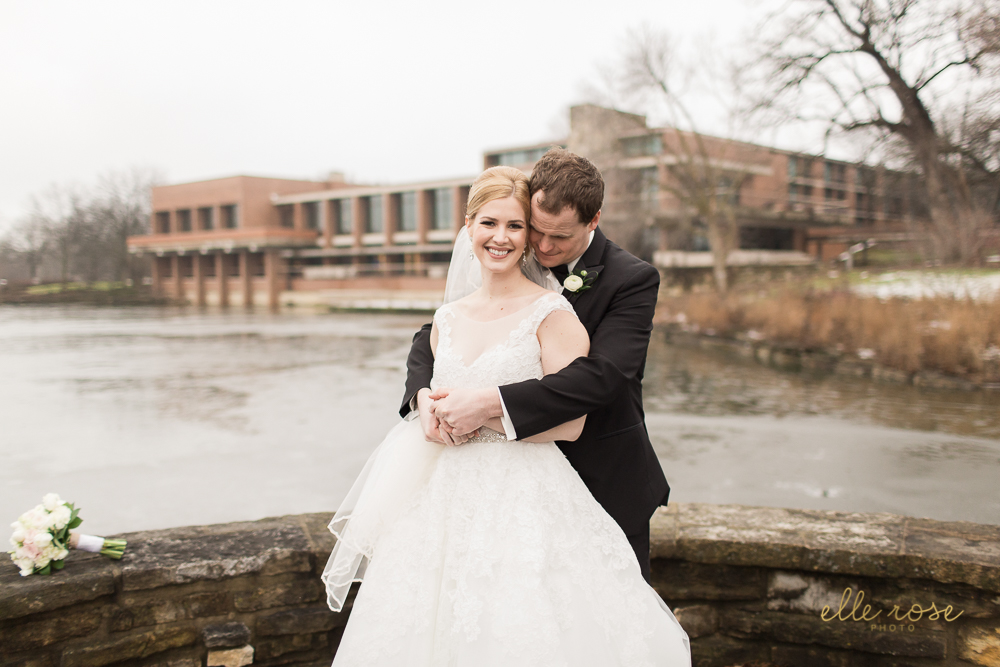 You gorgeous girls were so much fun all day!!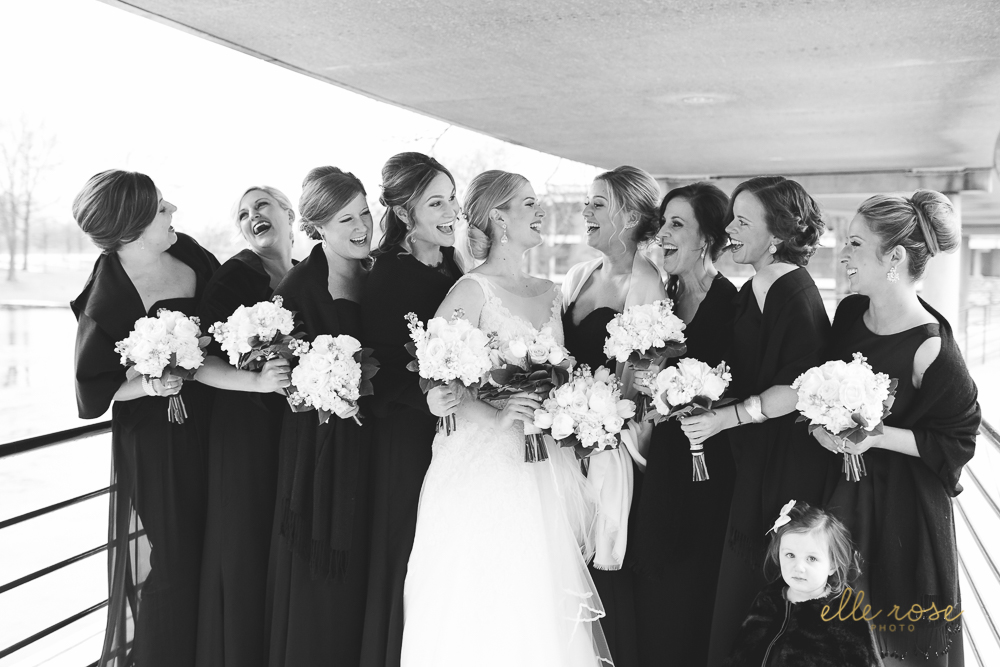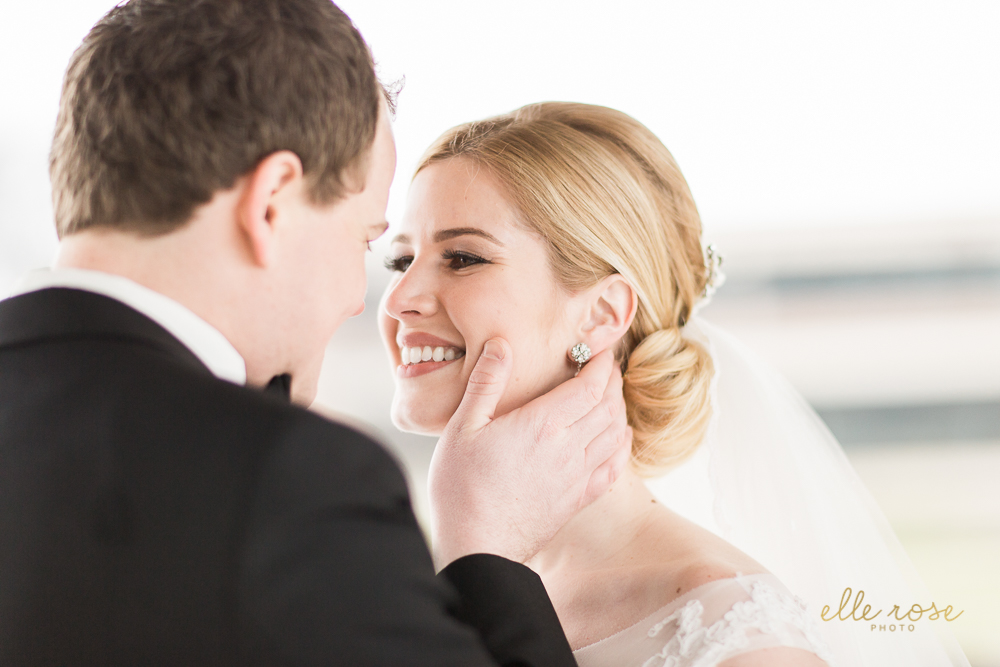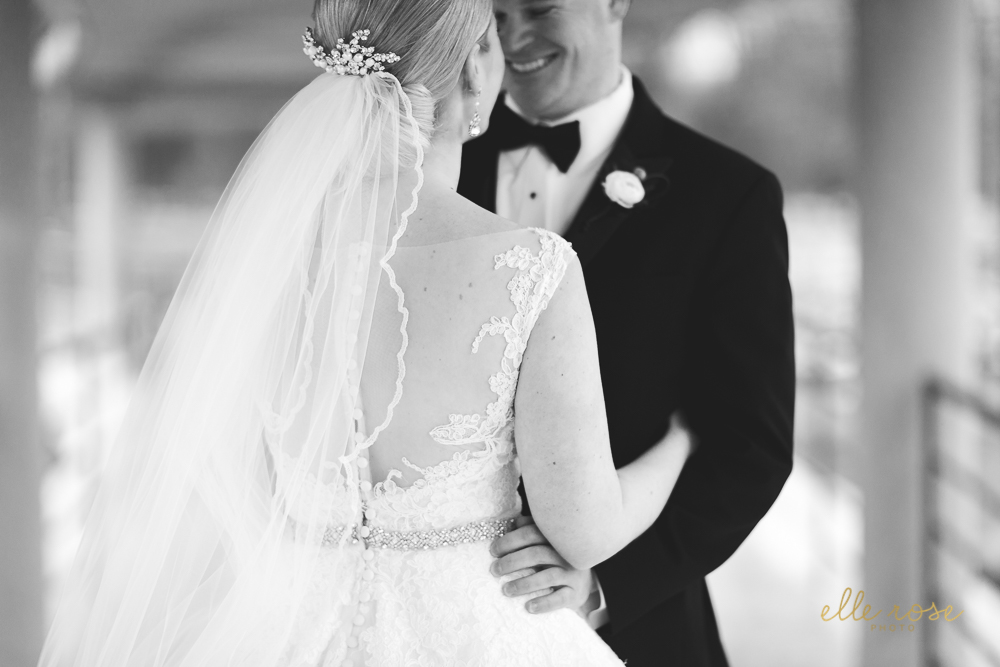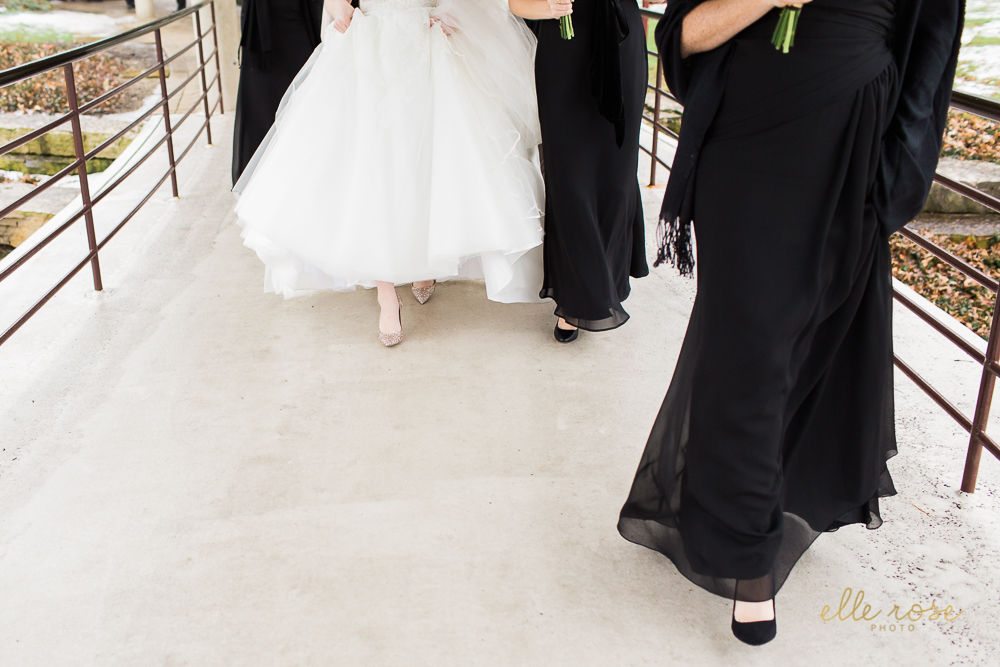 Rachel. You were a total classic beauty of a bride!!!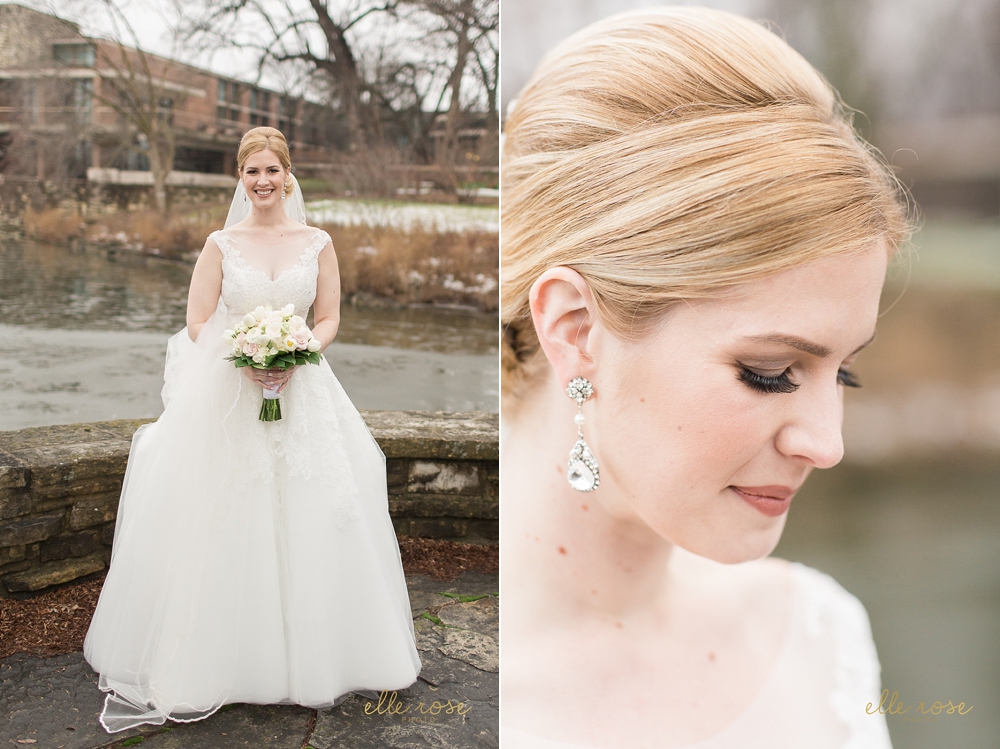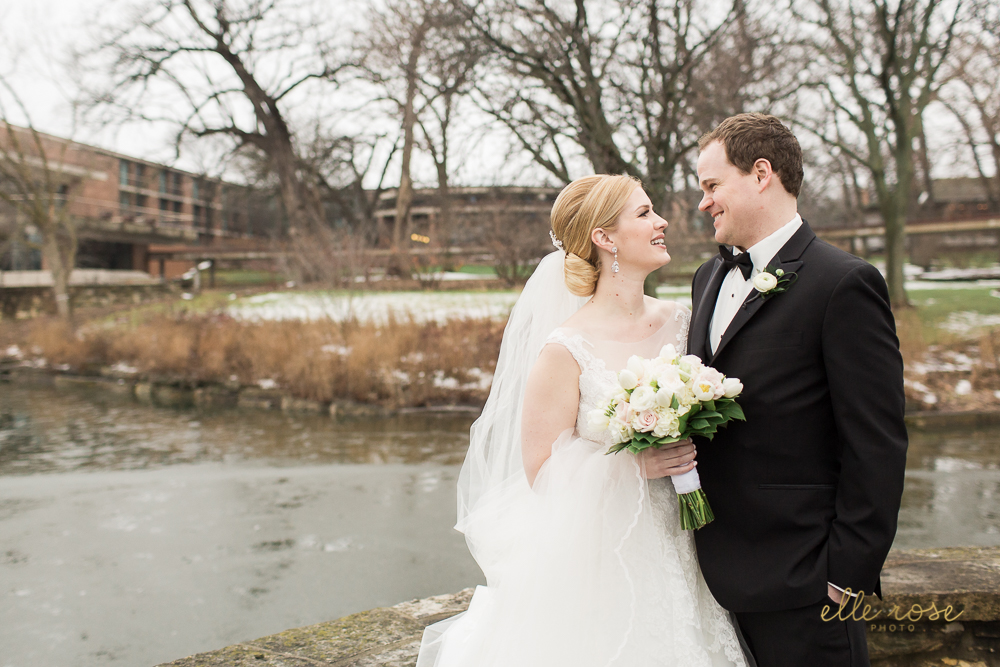 Swooooon.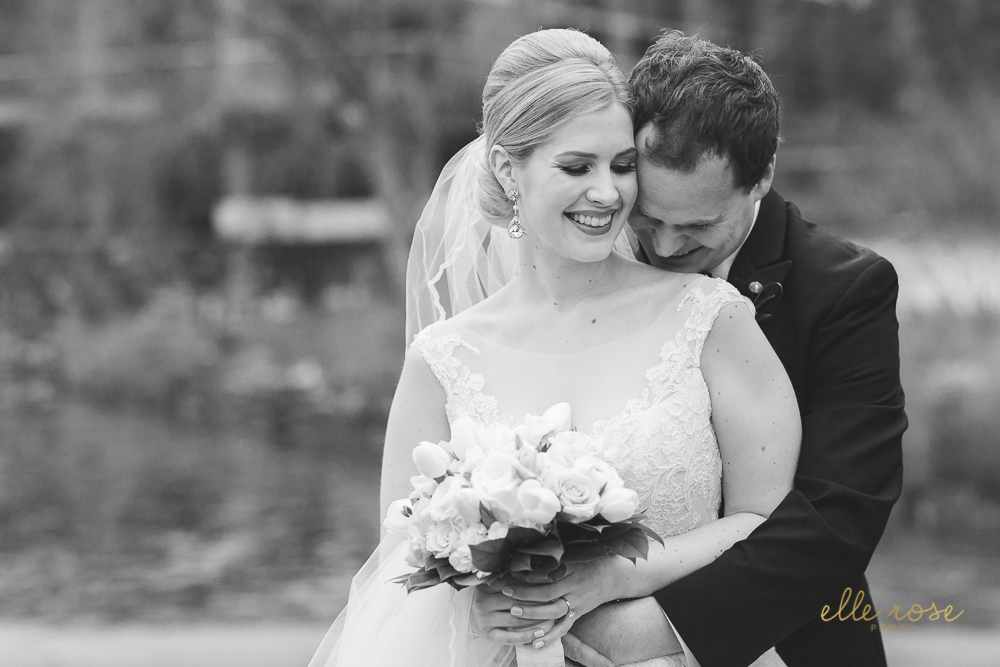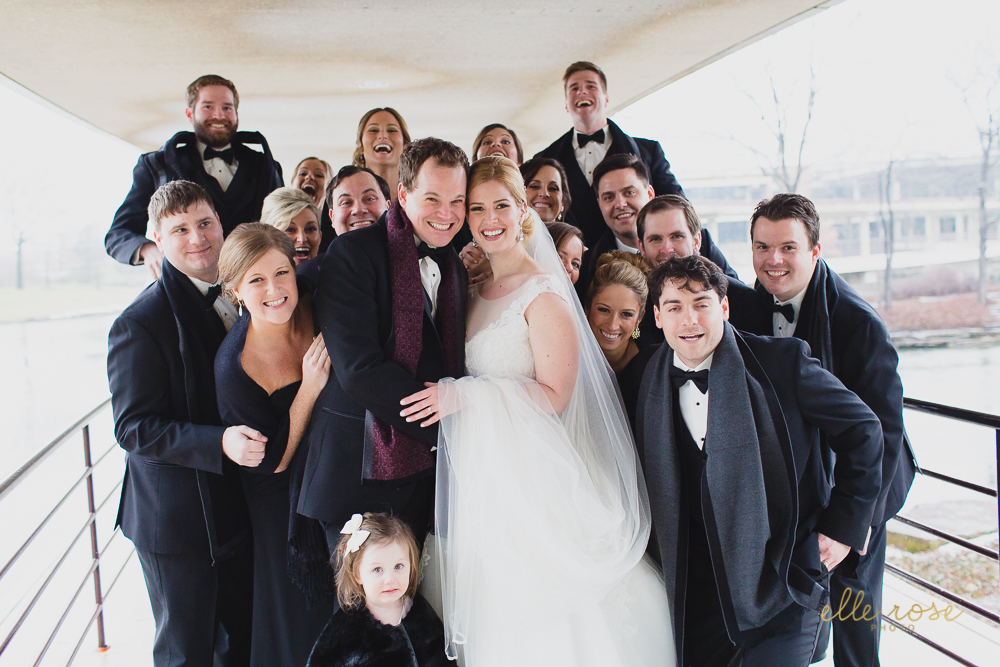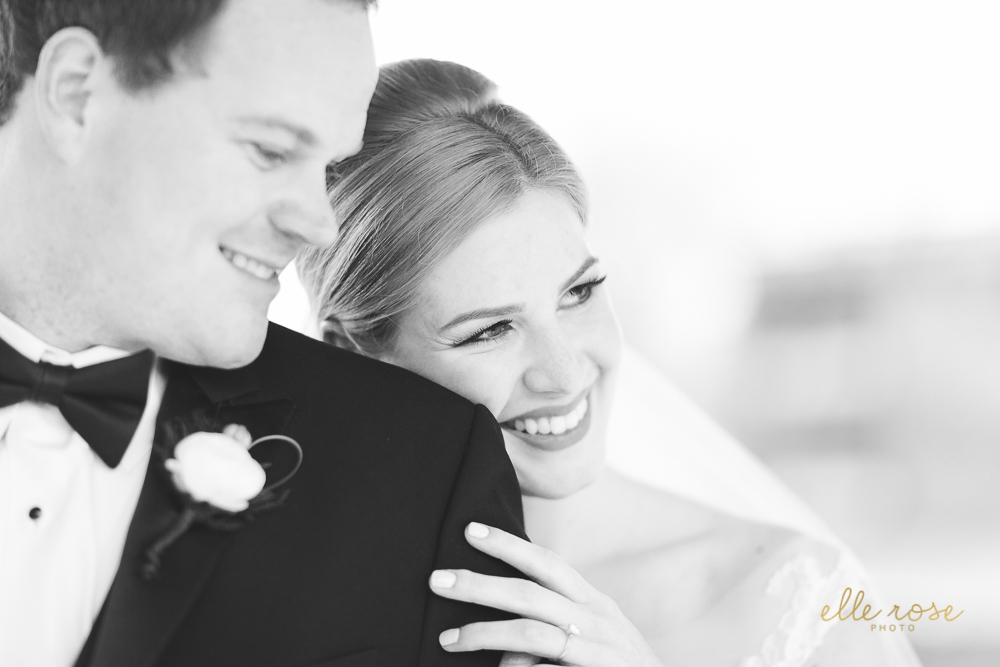 You two…. making me blush.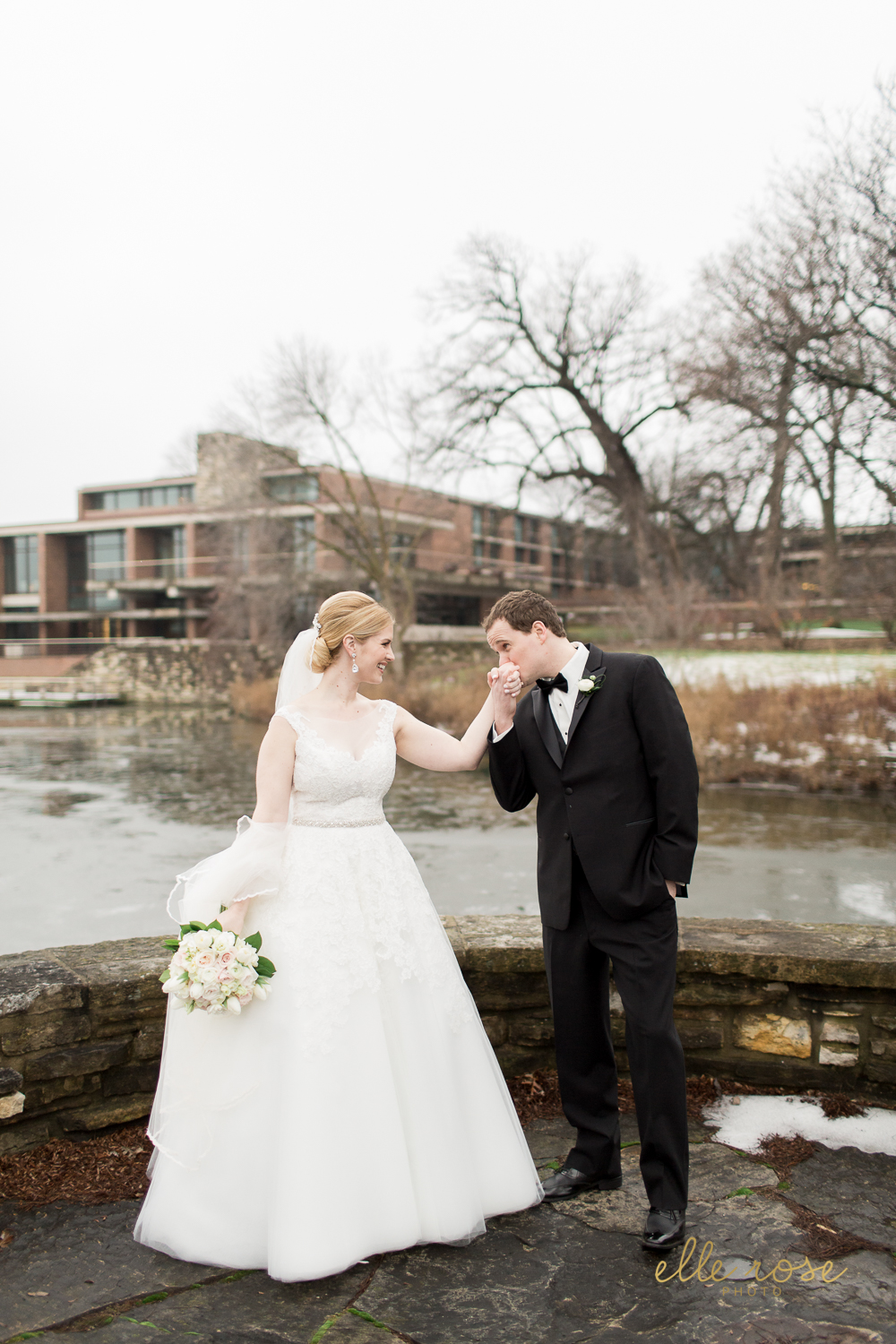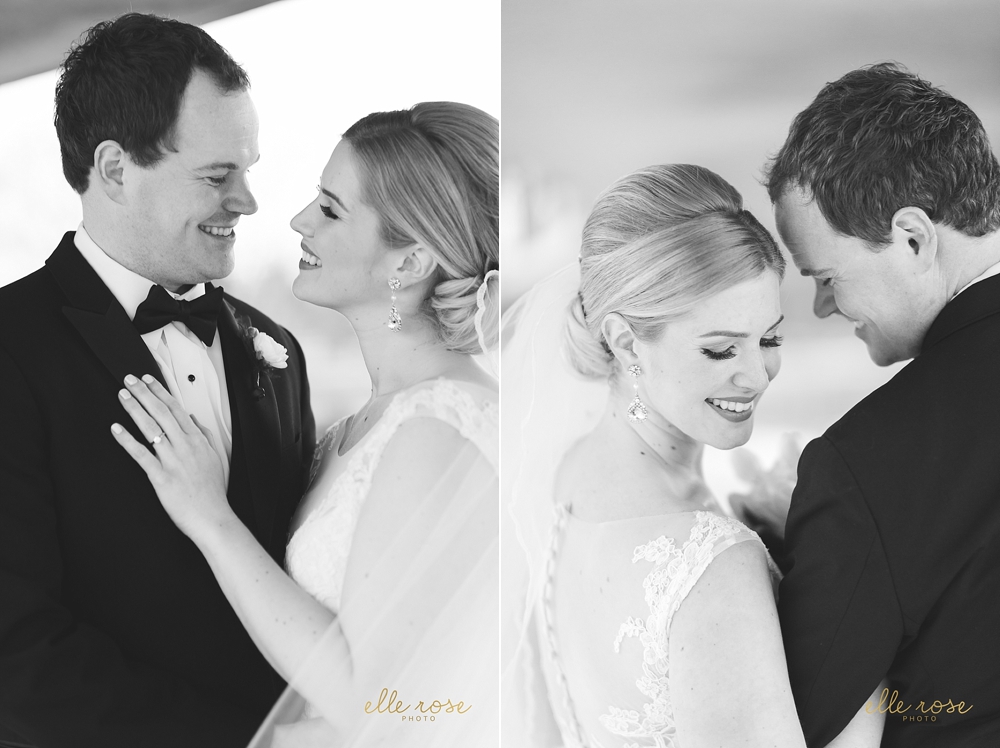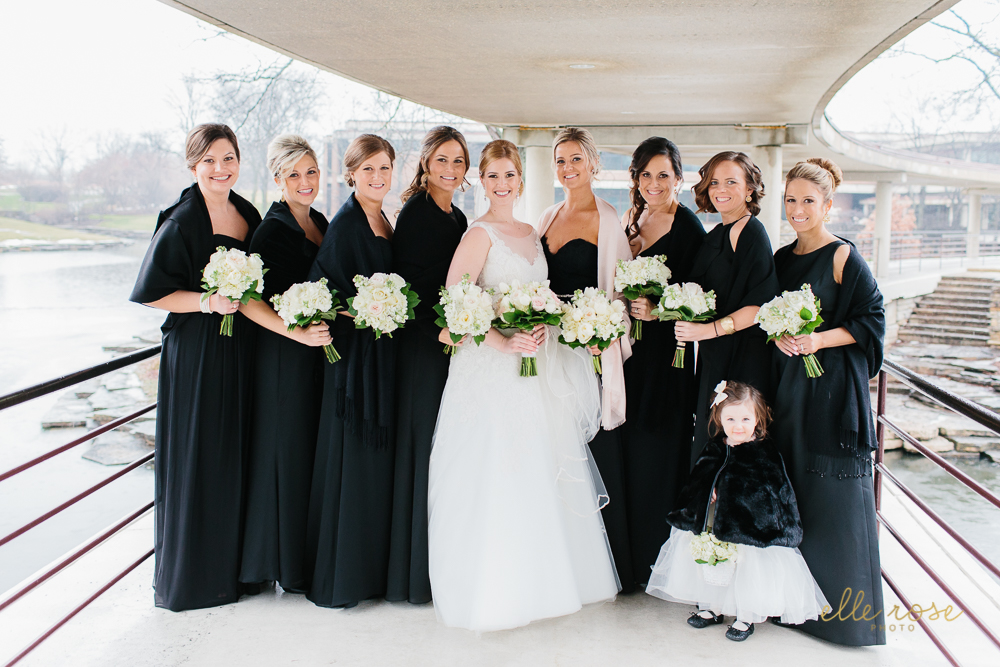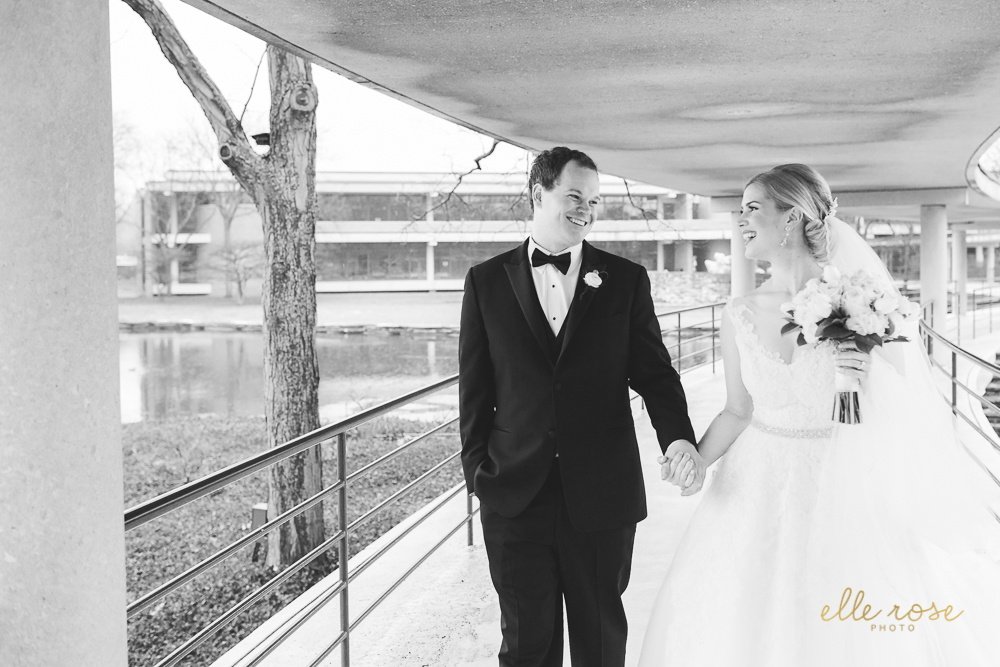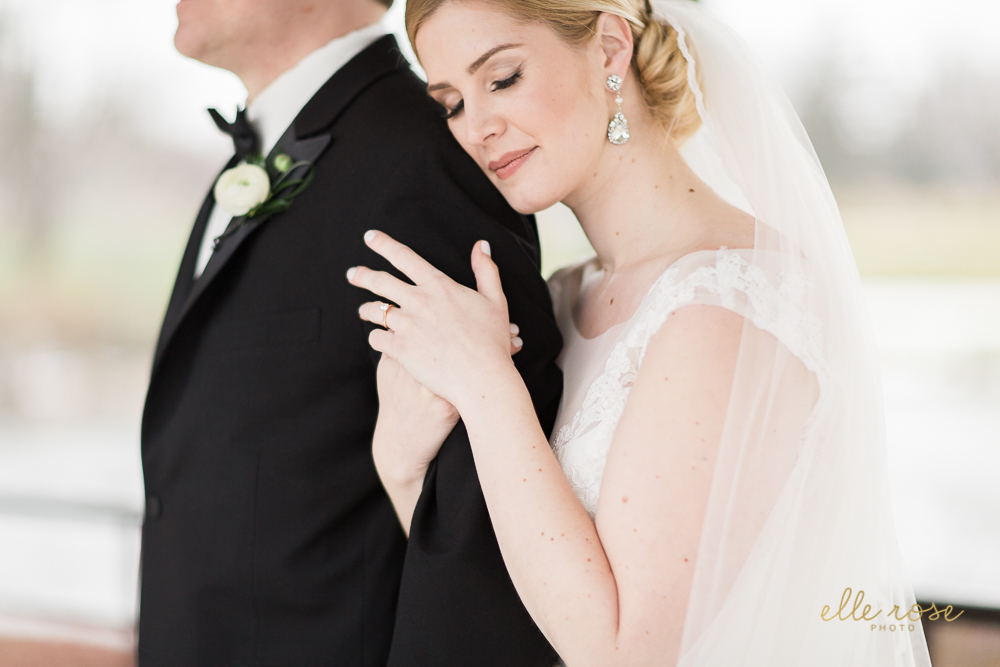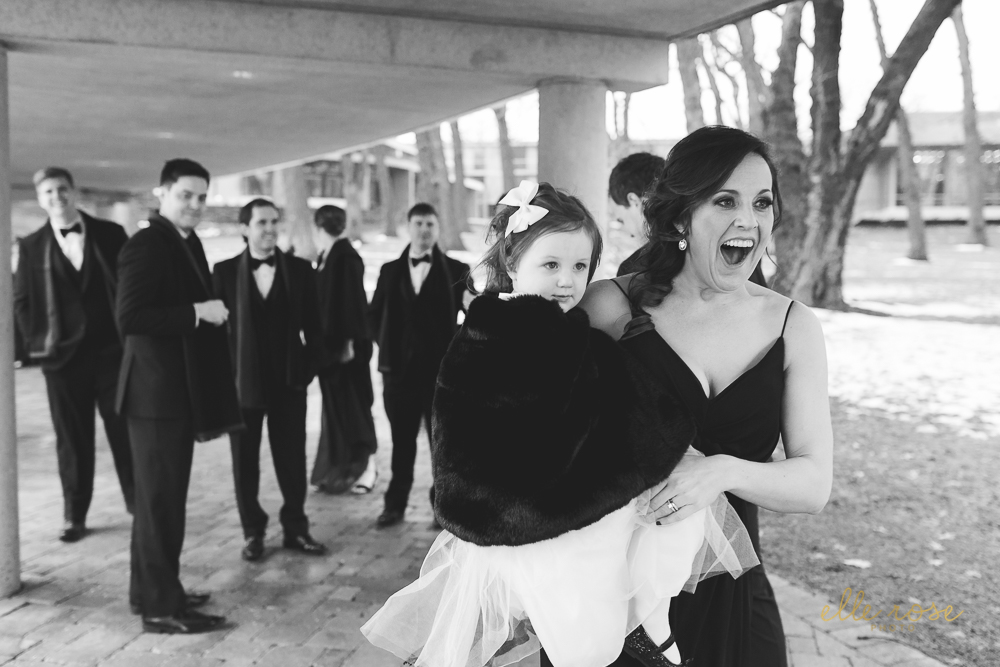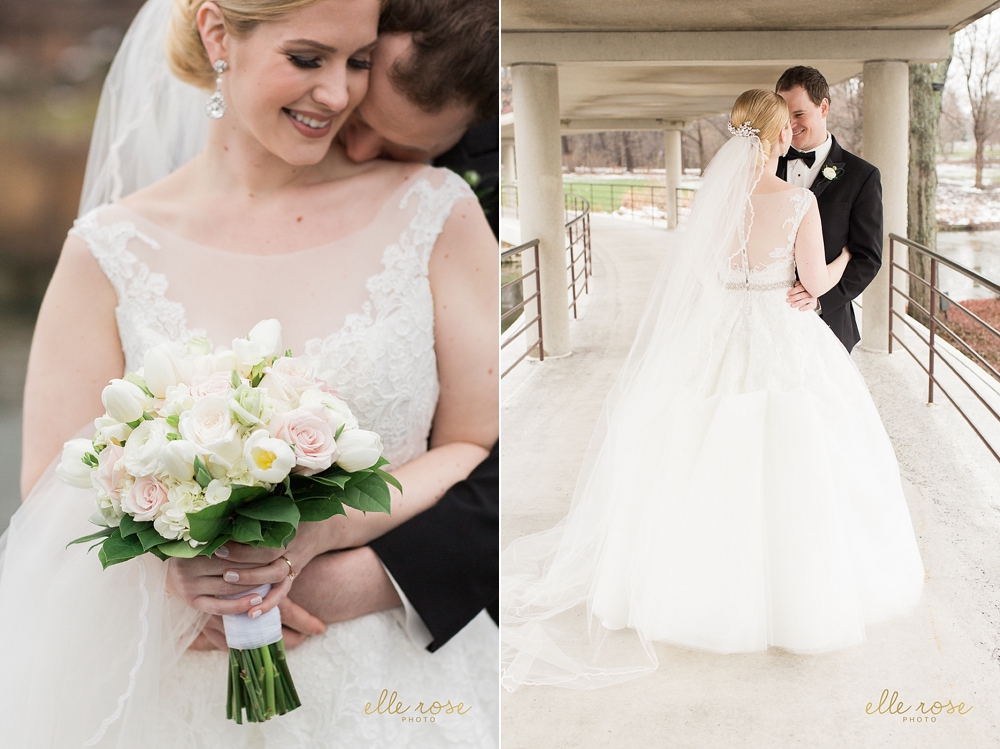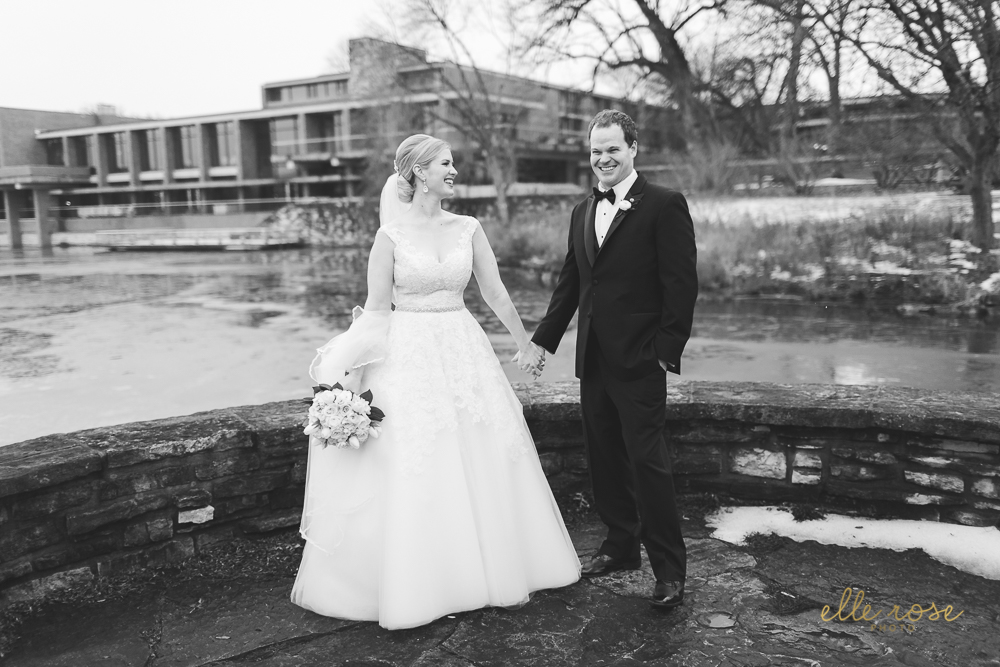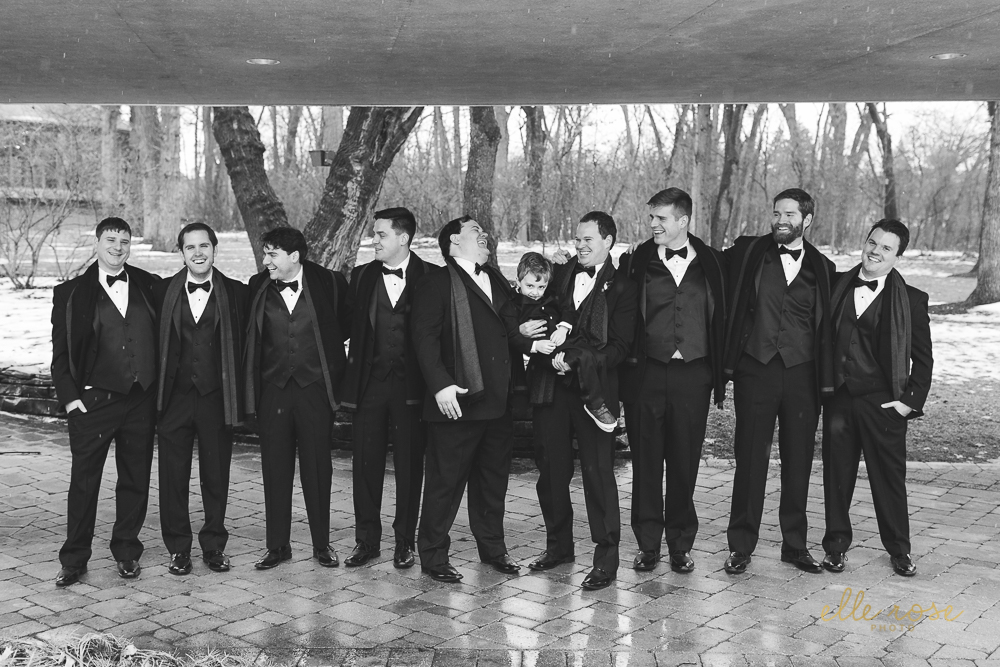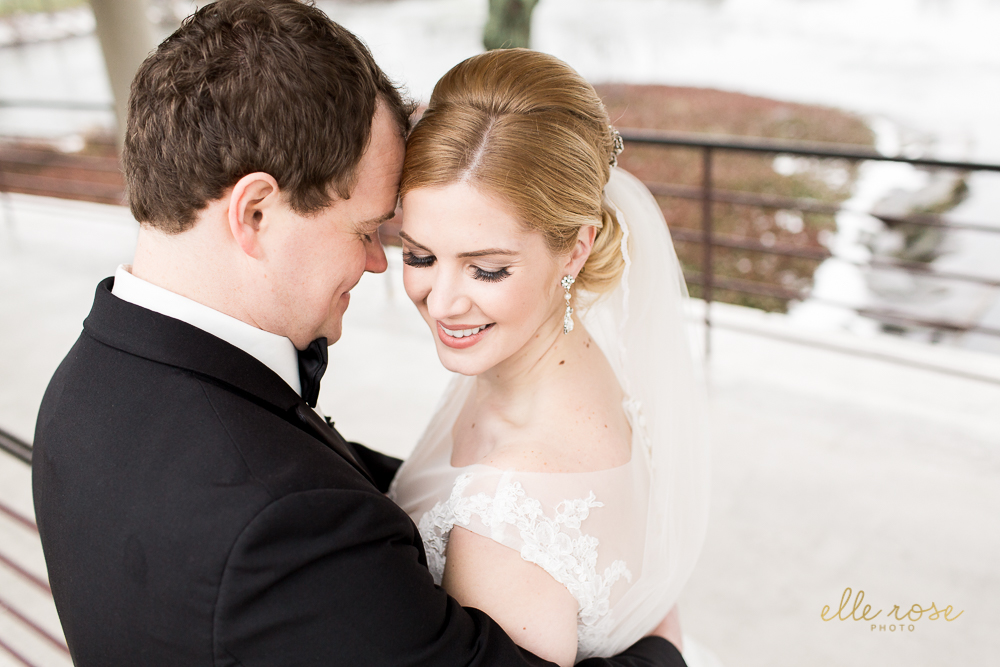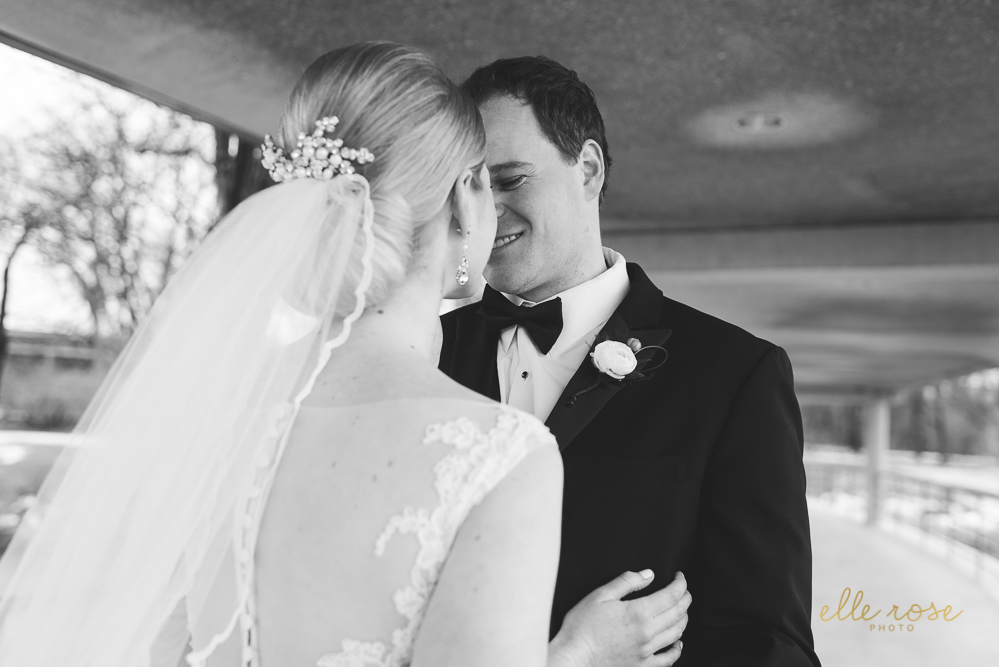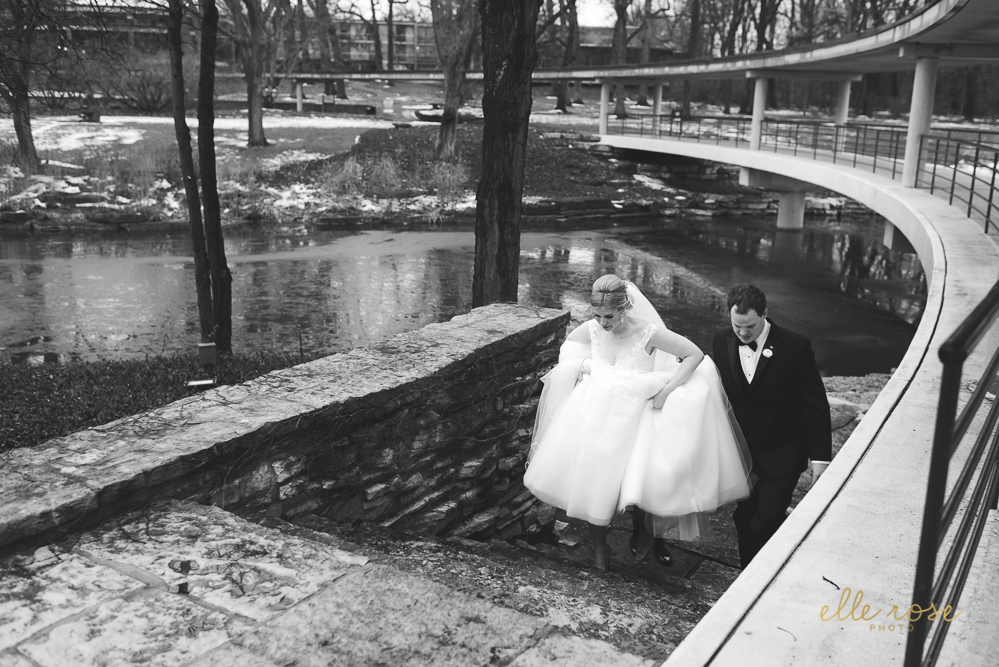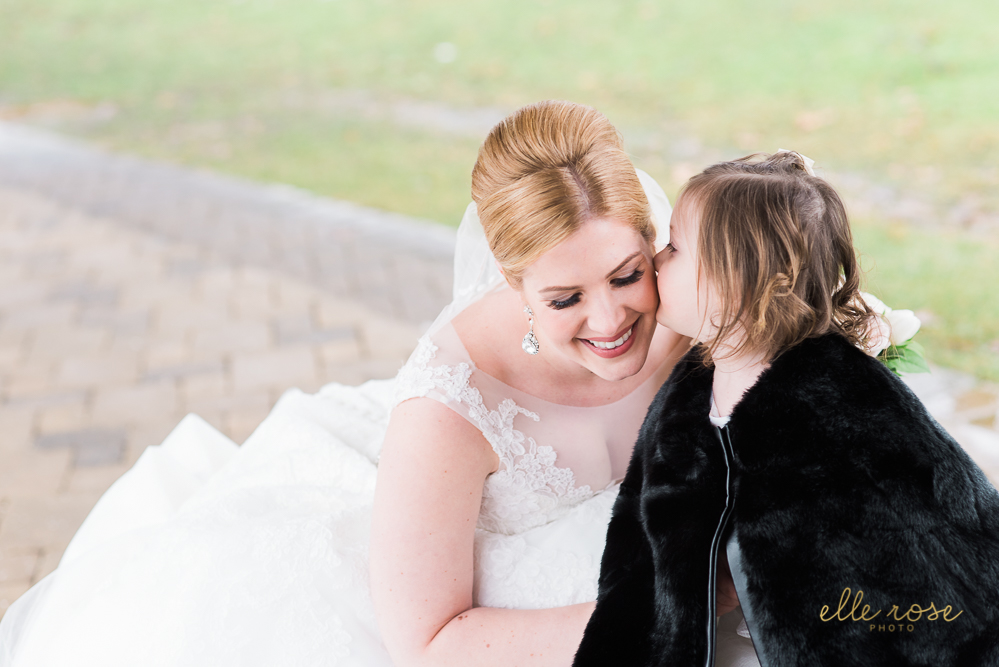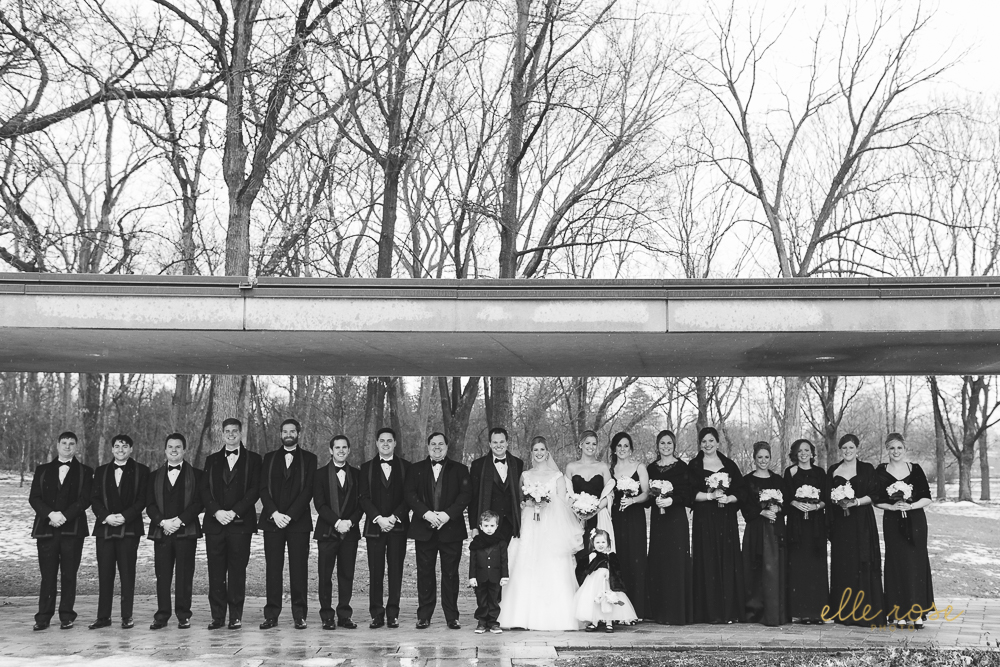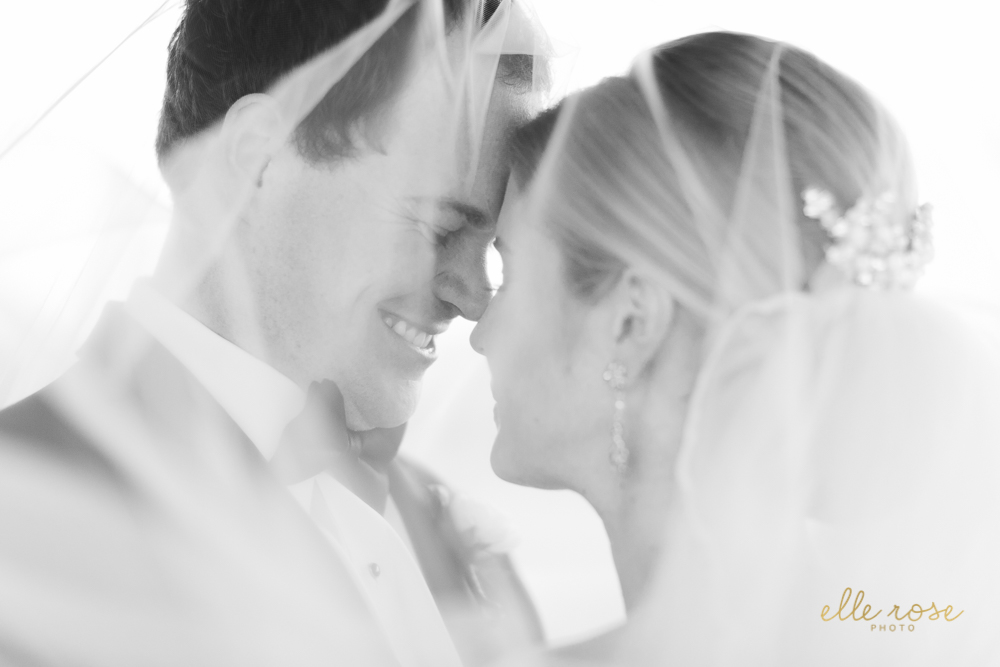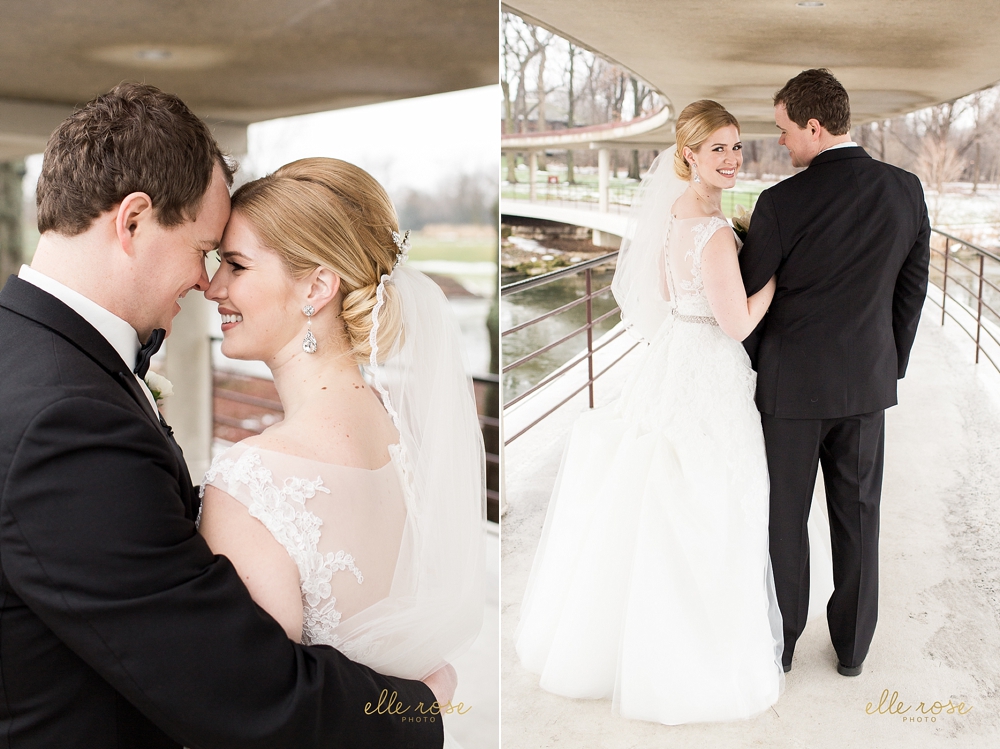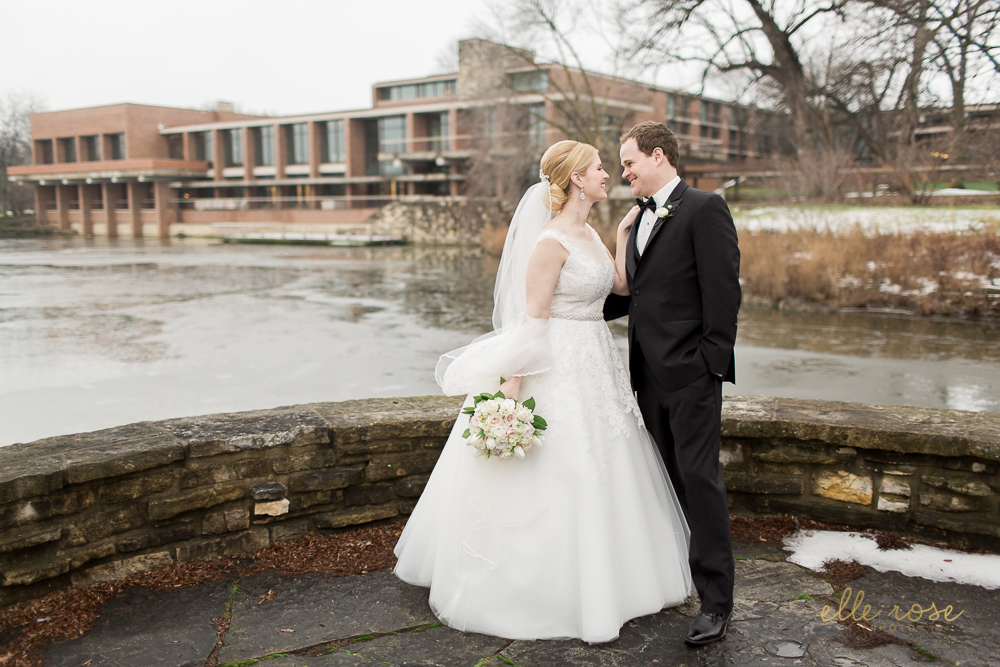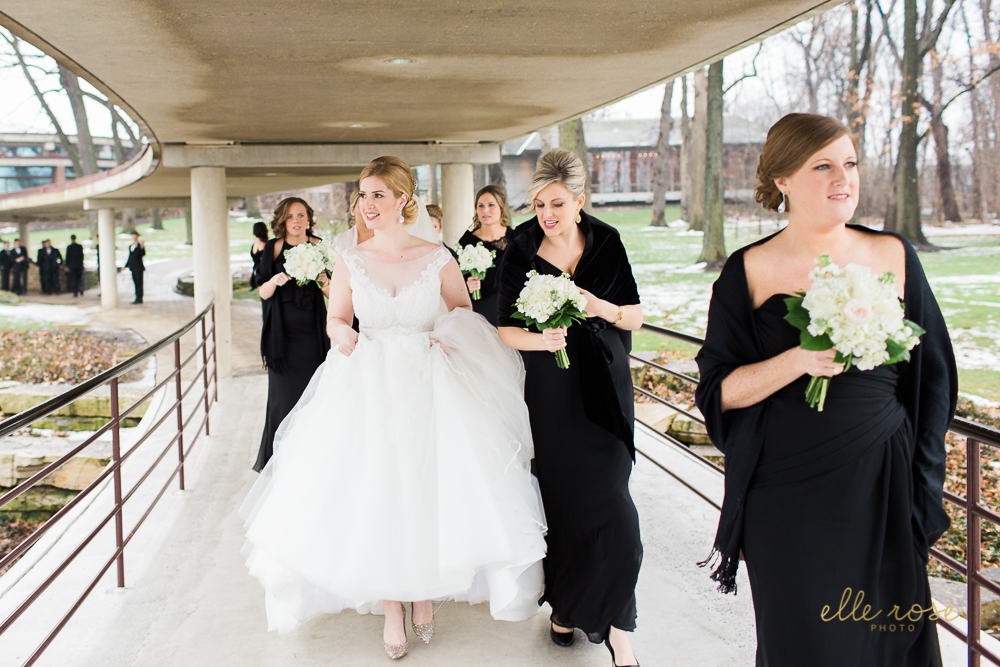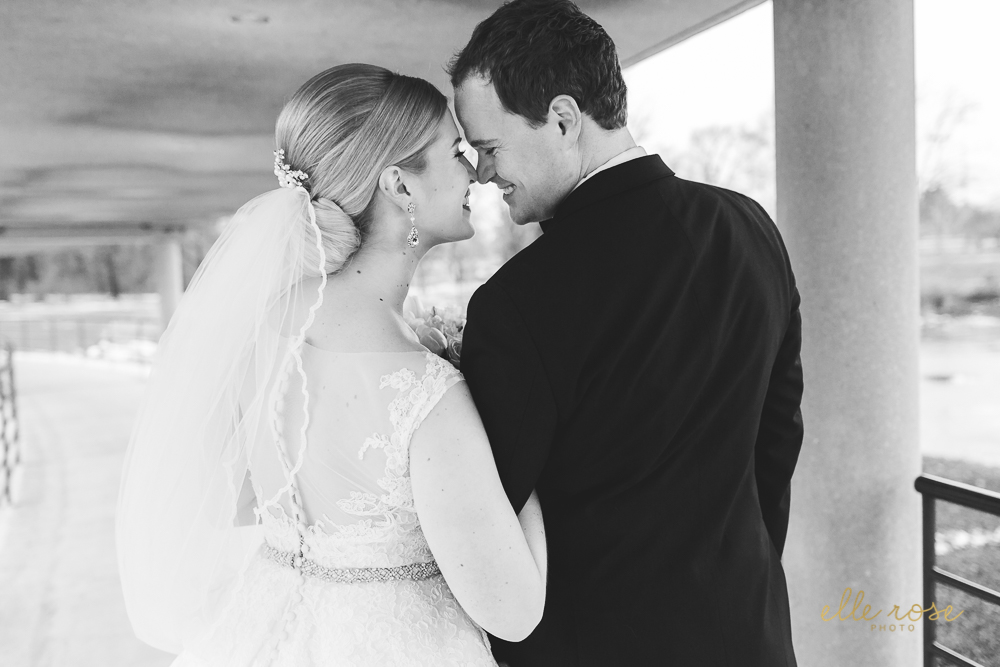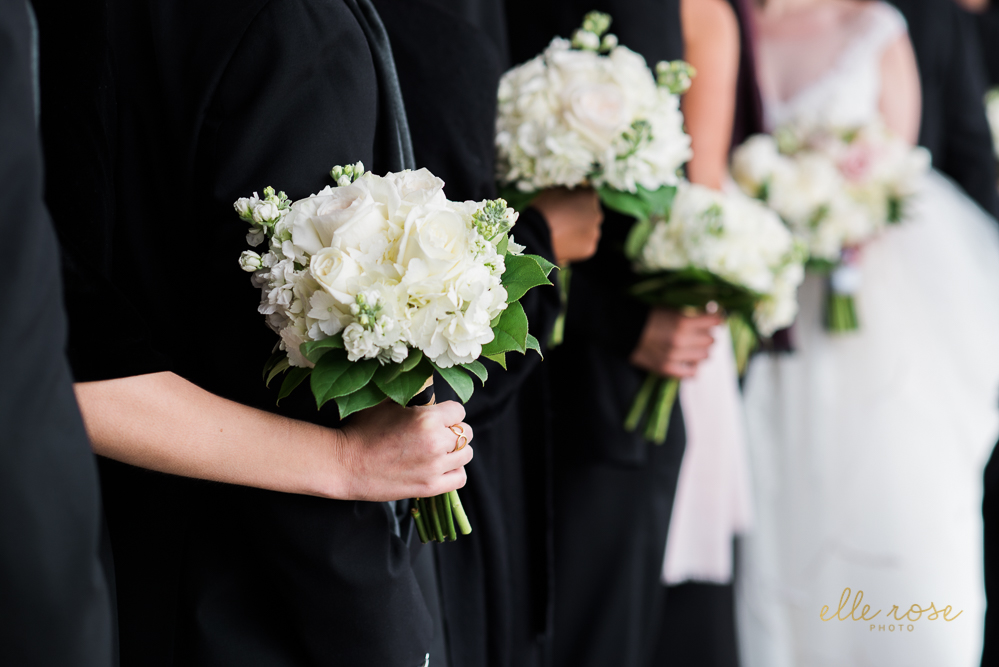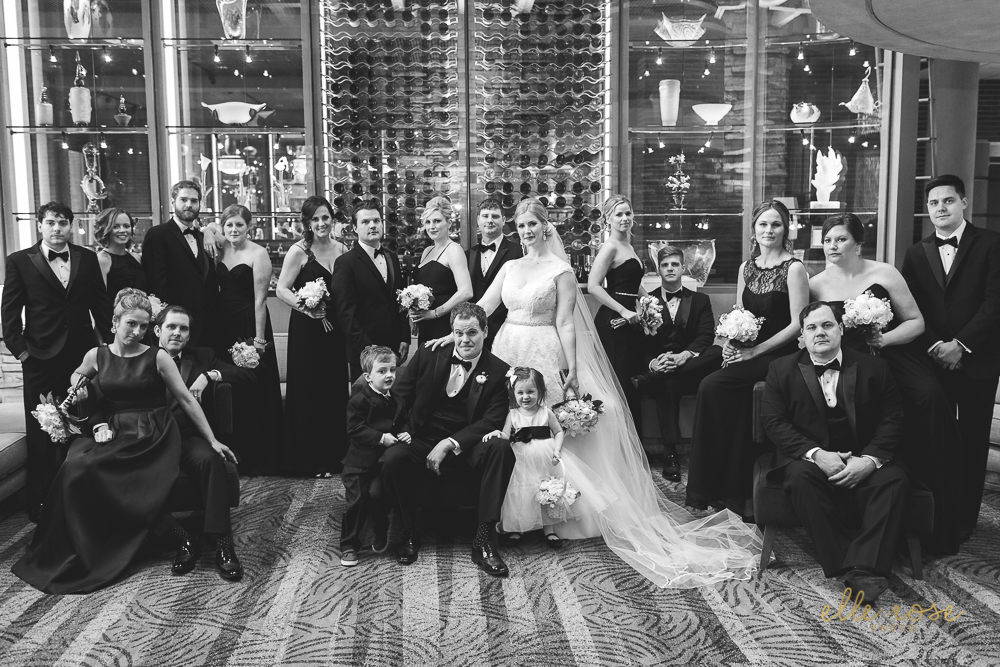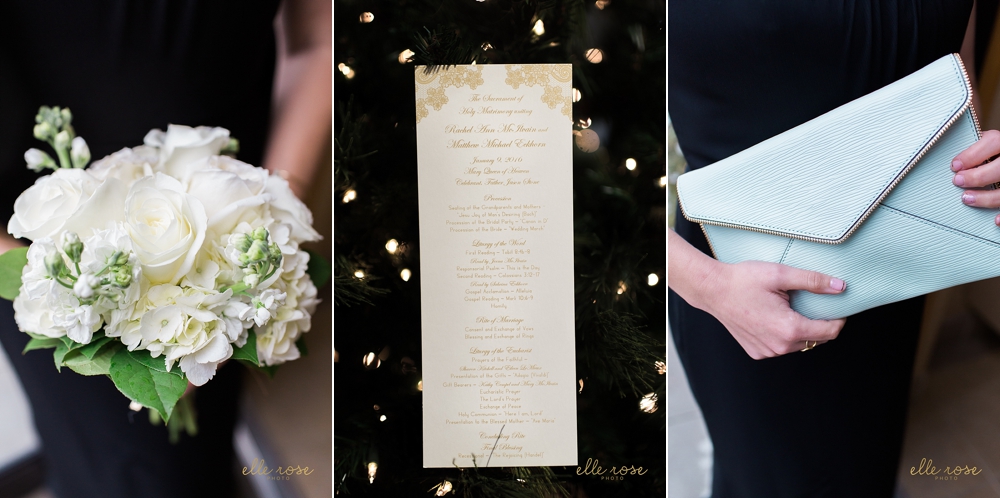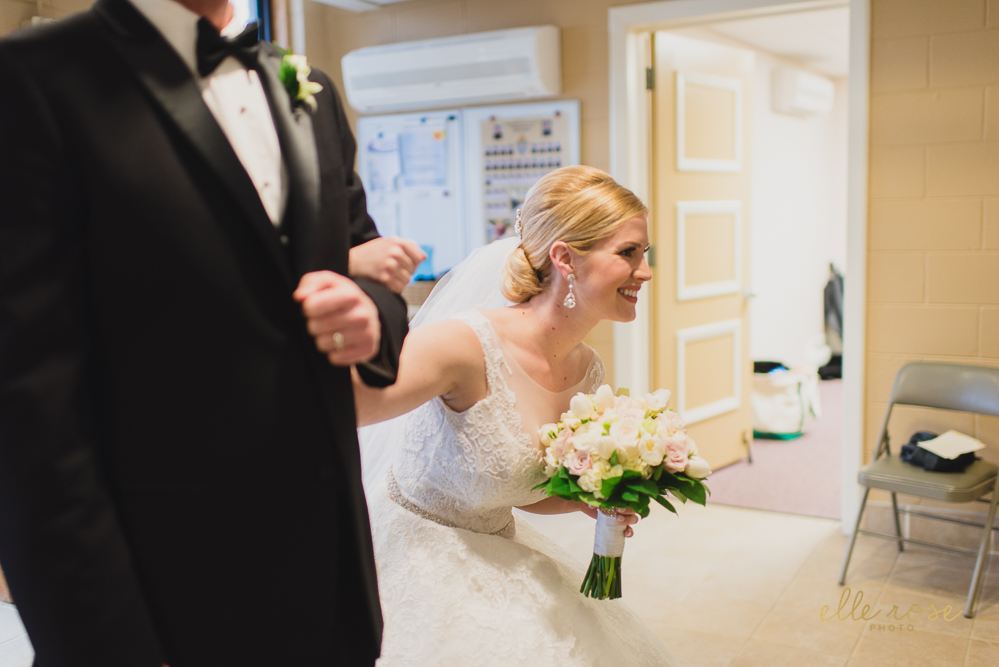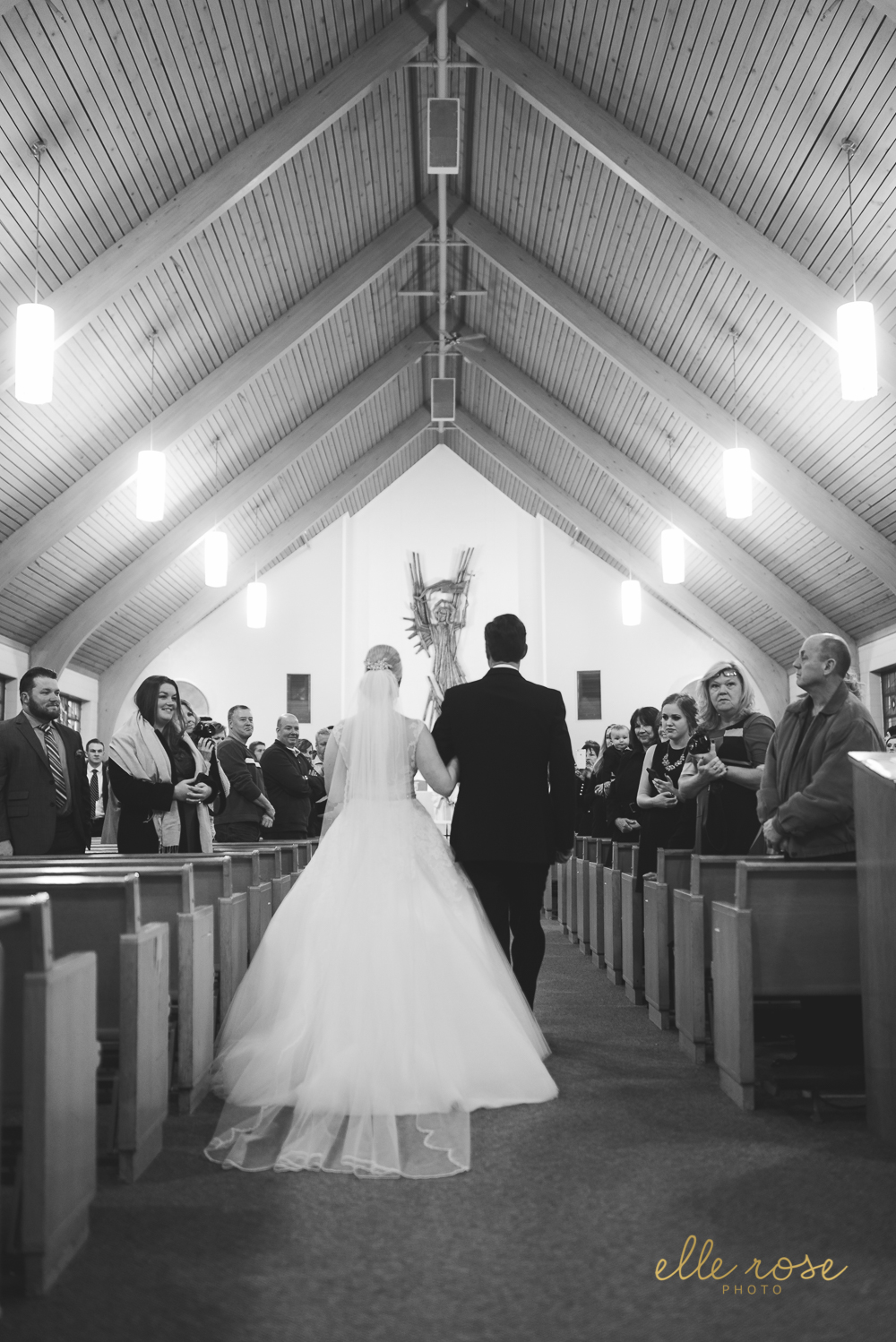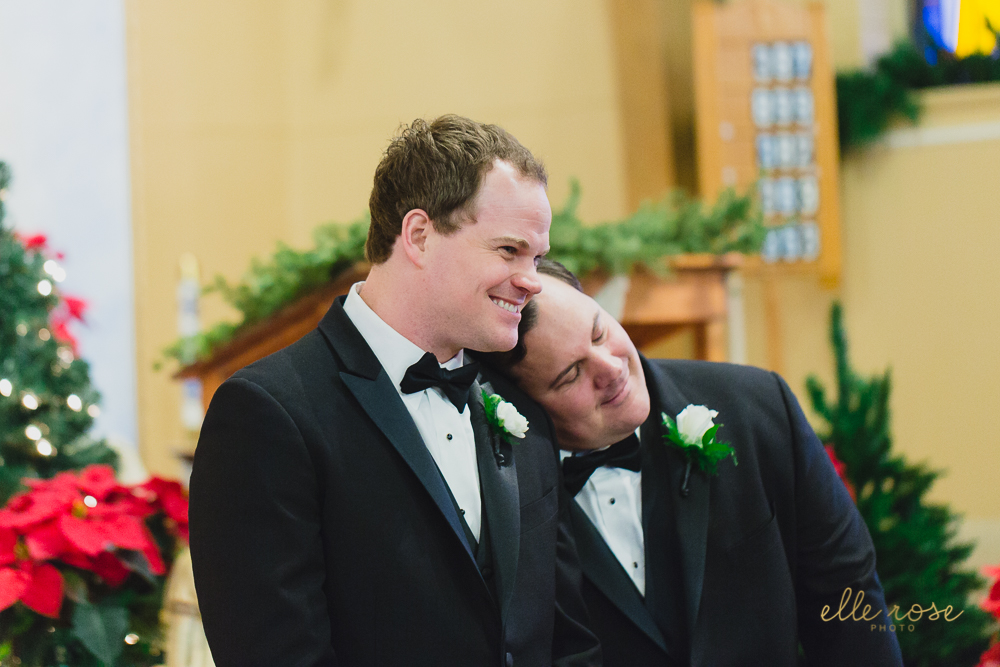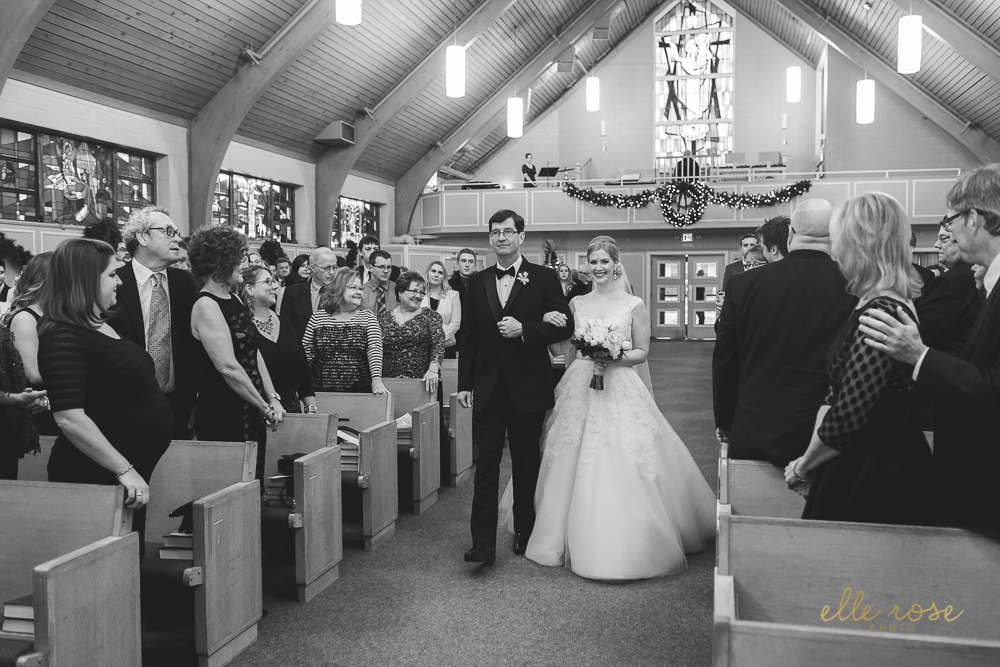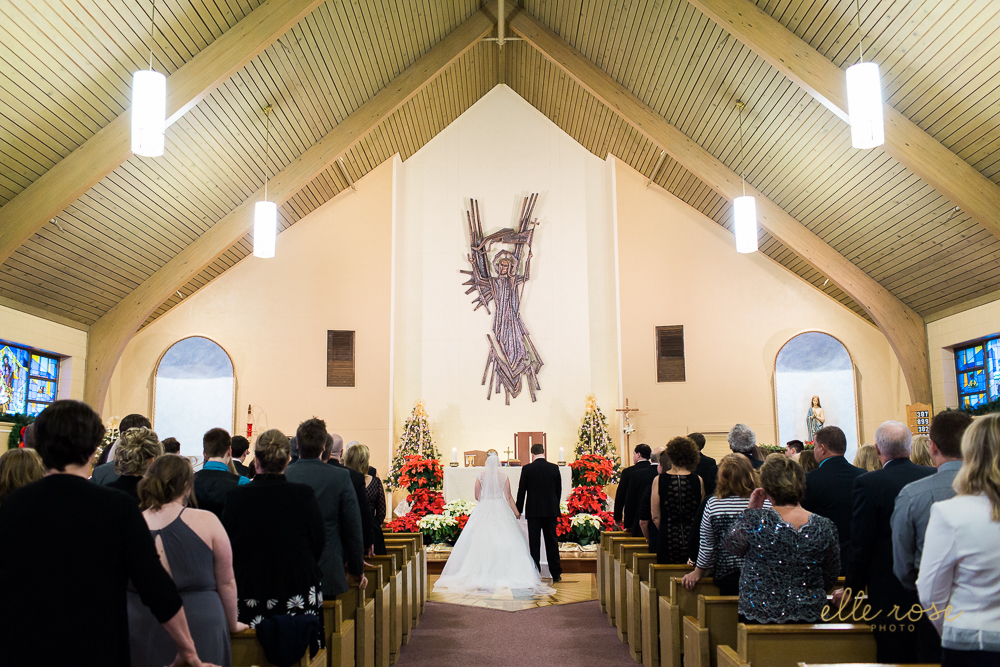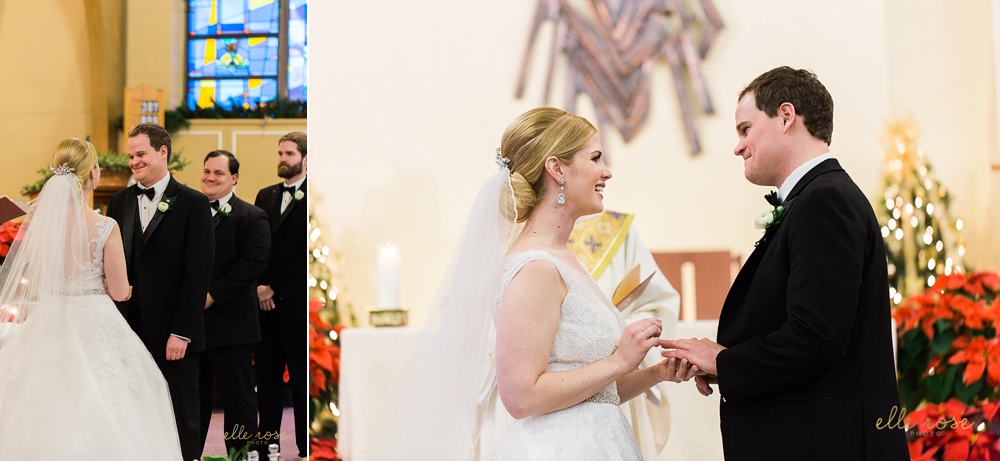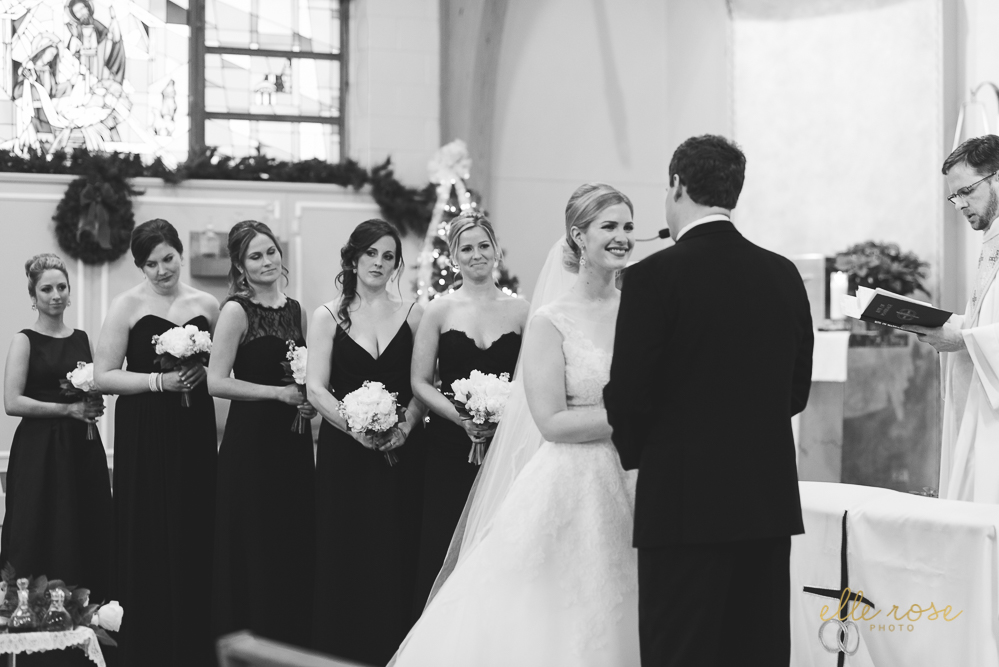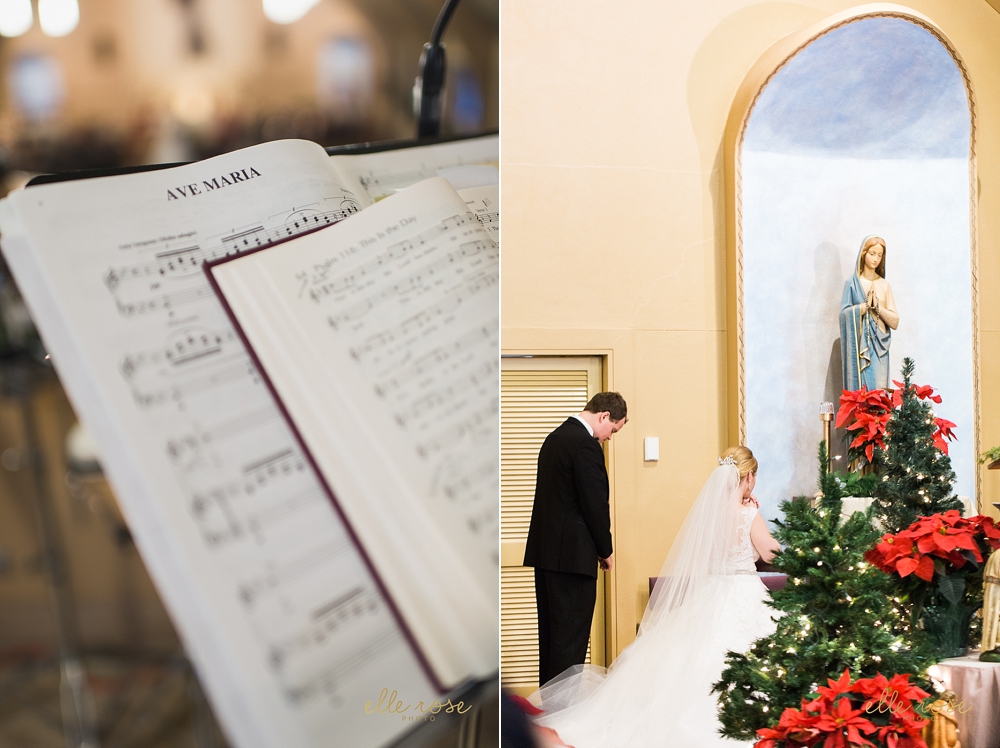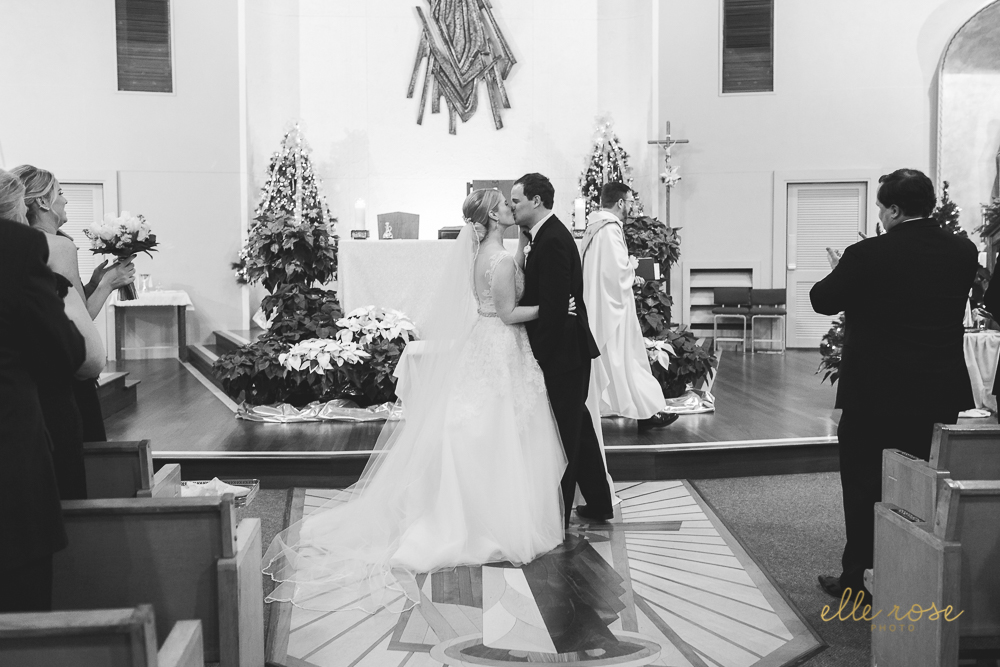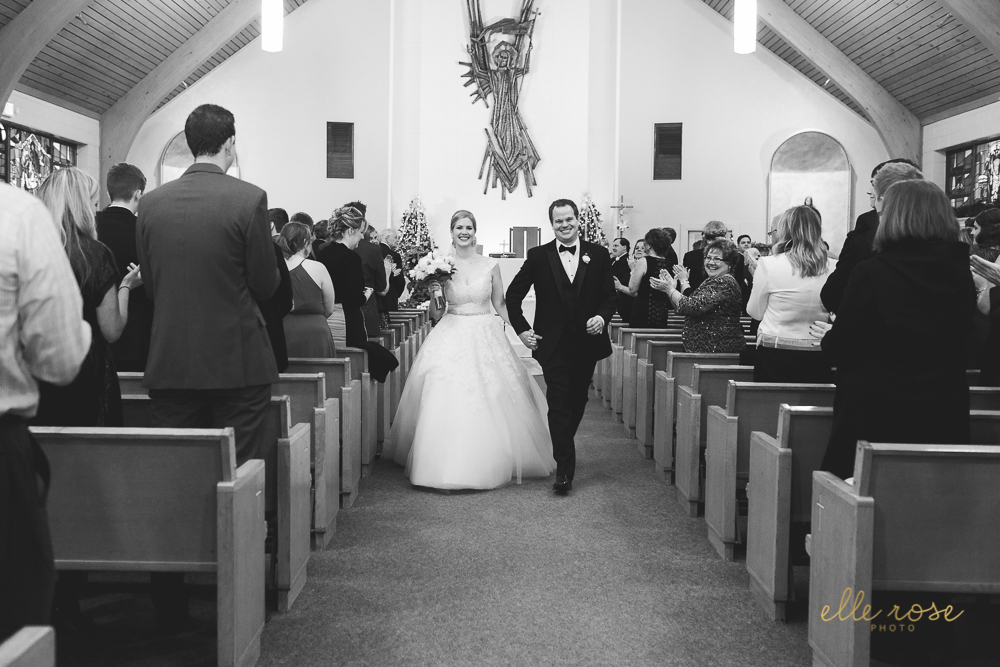 Rachel always wanted a winter wonderland of a wedding, and well – we exited the church into a perfect snow globe. It was truly magical!!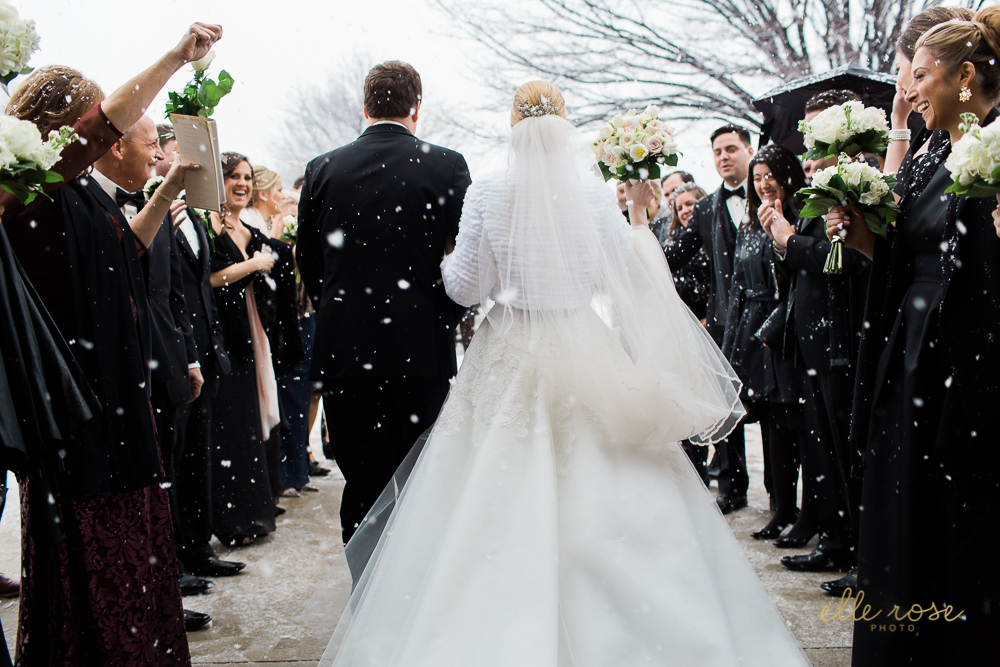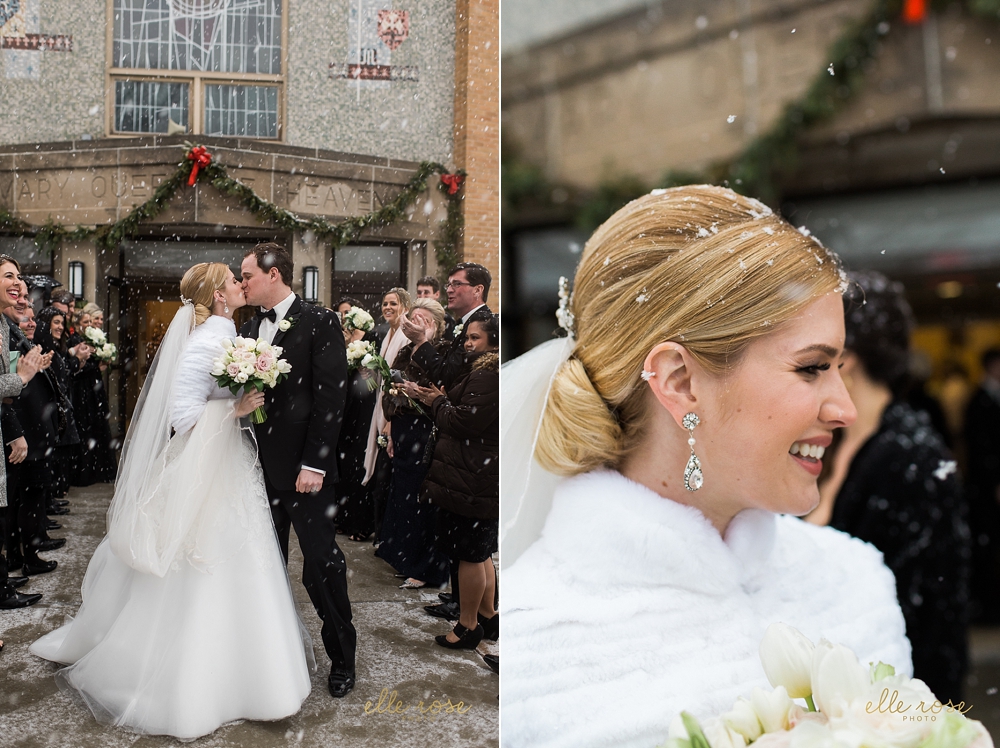 Bridal party champions : )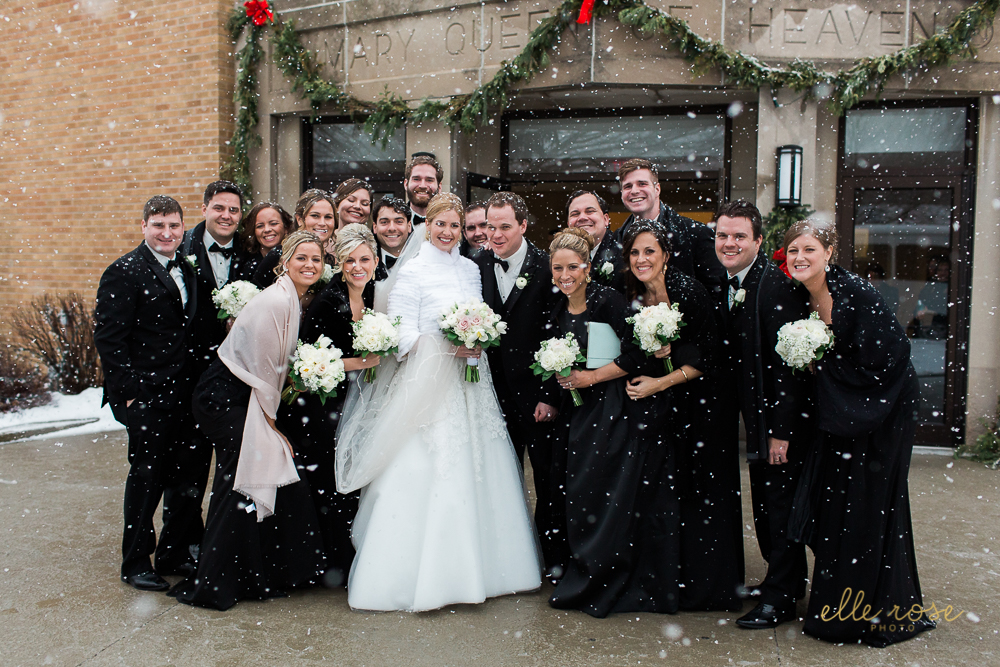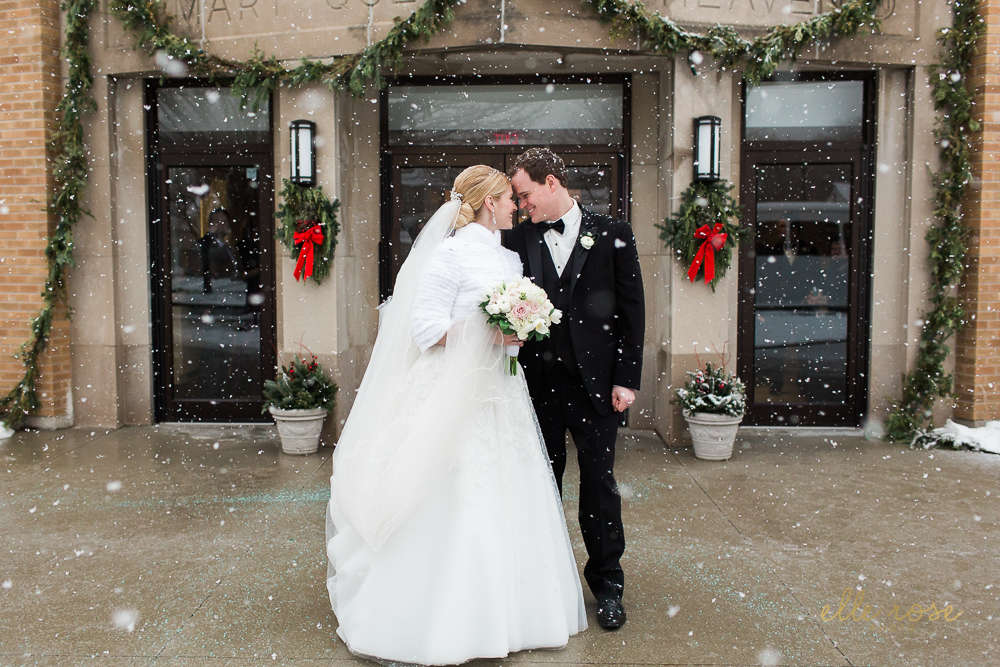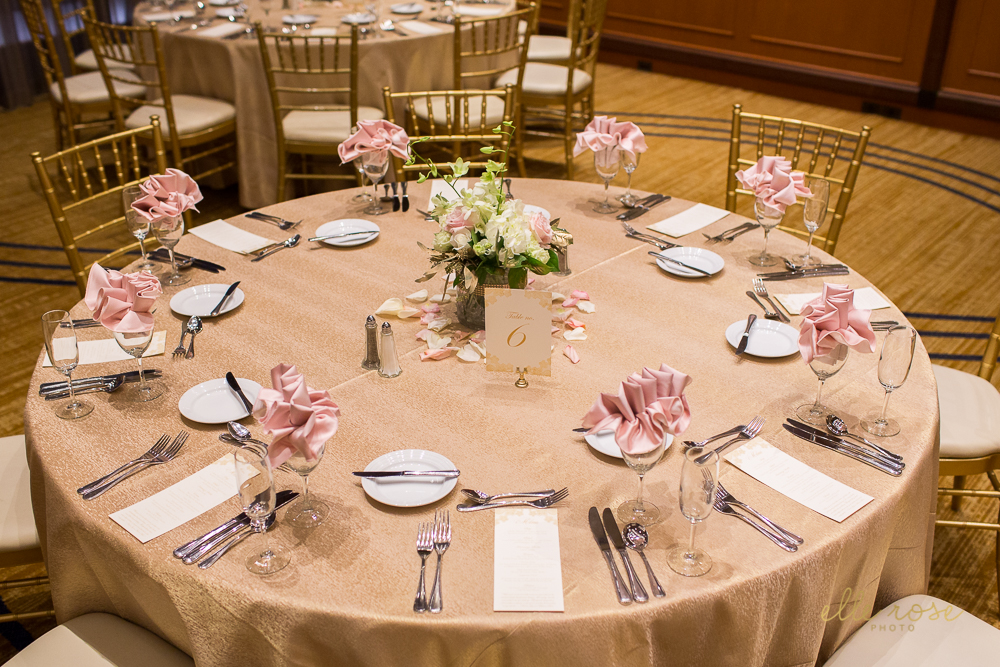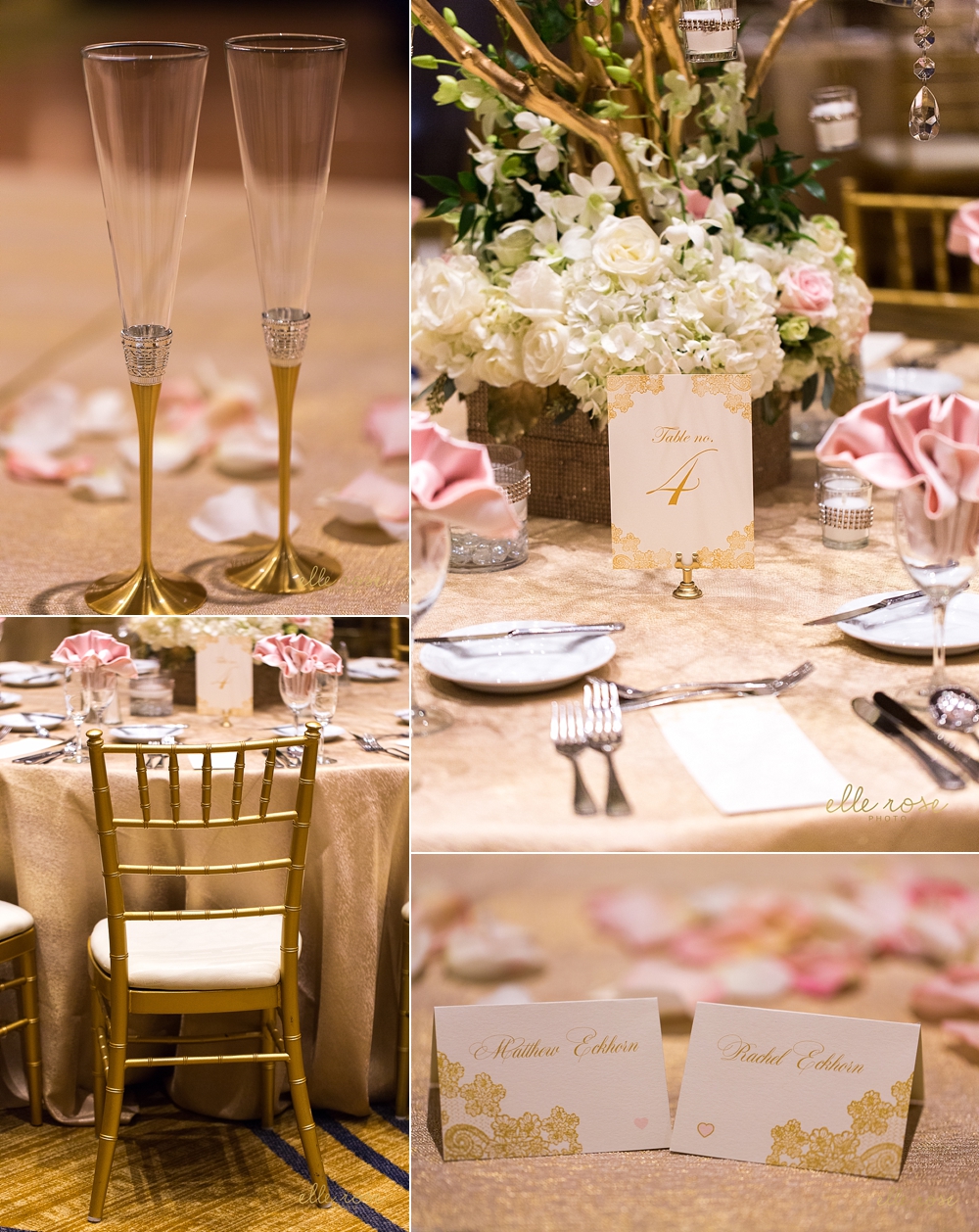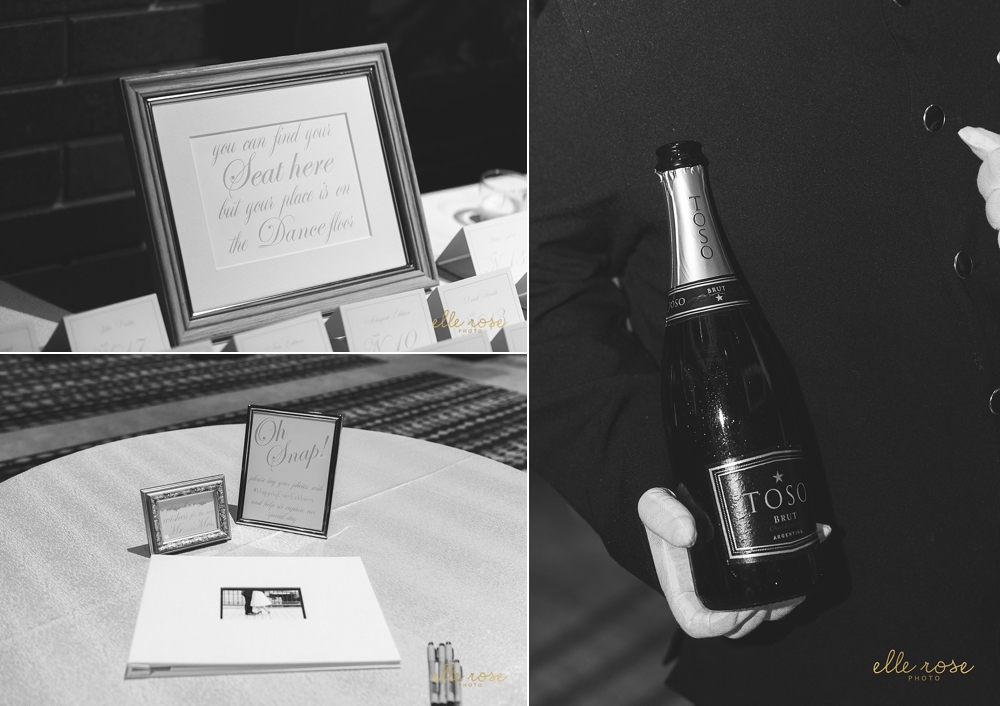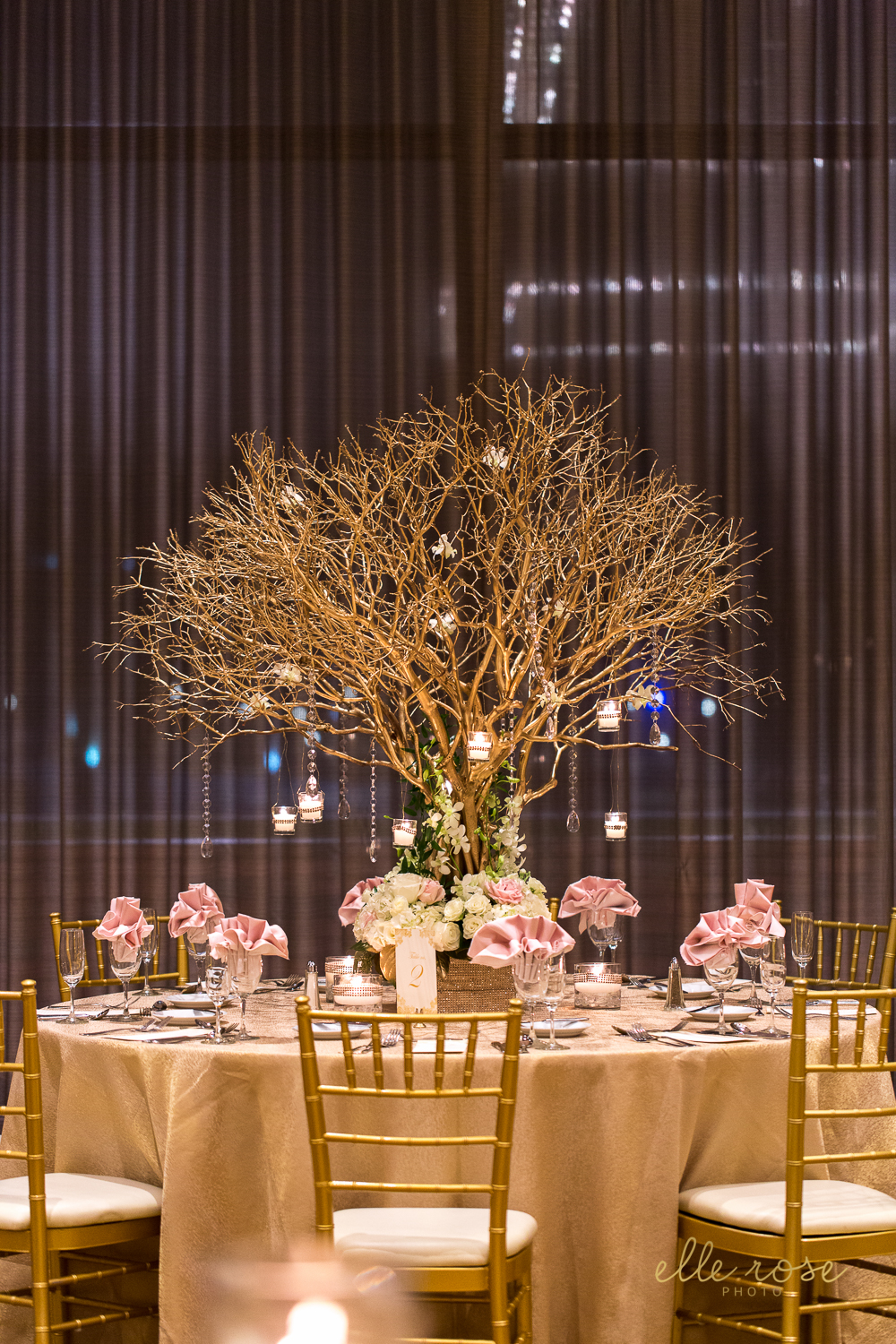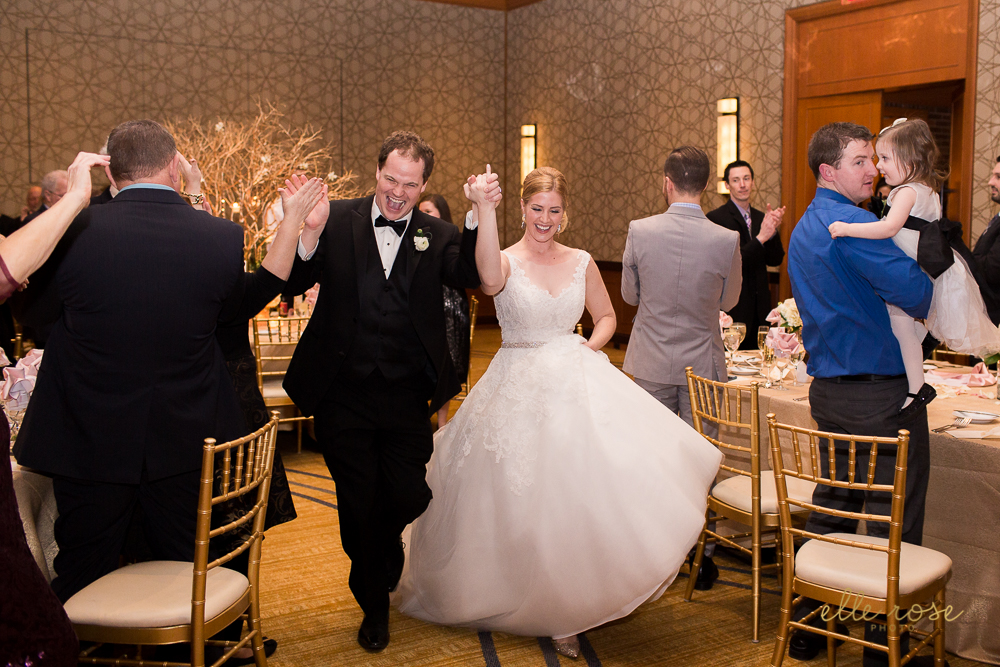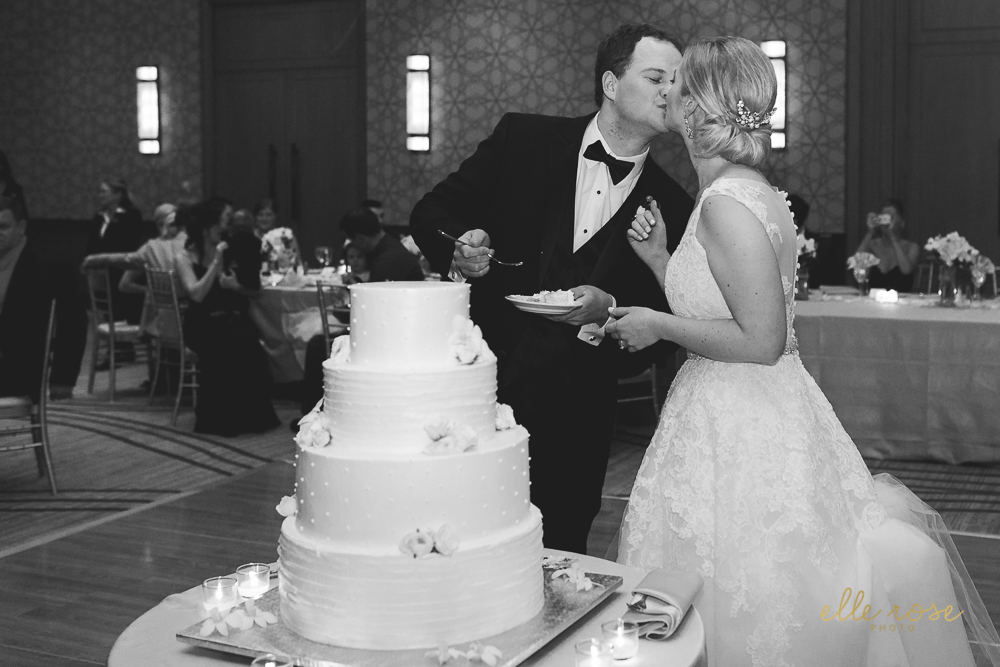 First Dance :: Mess is Mine by Vance Joy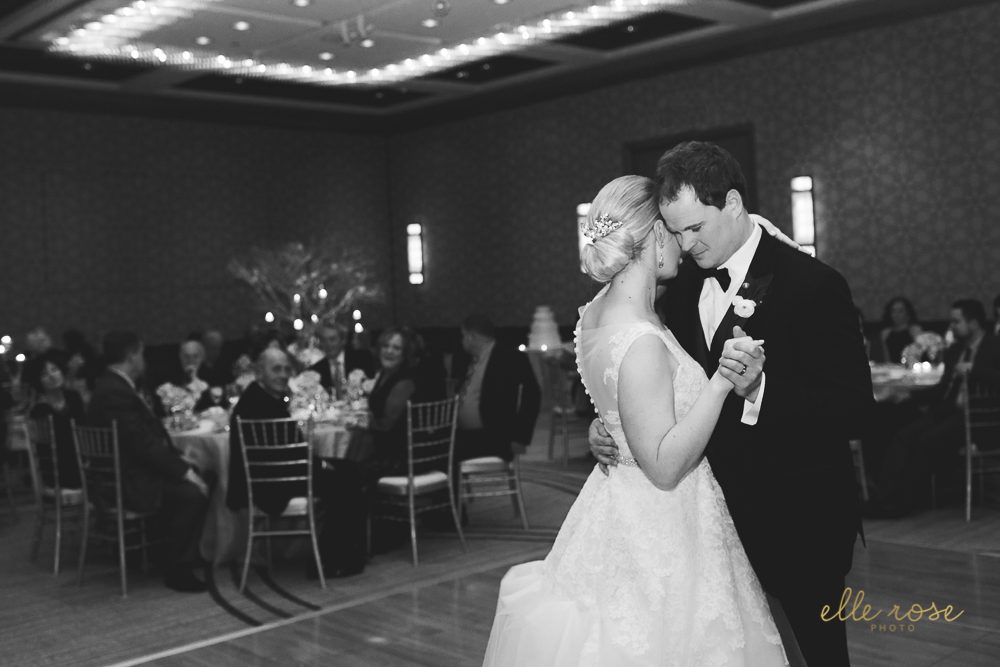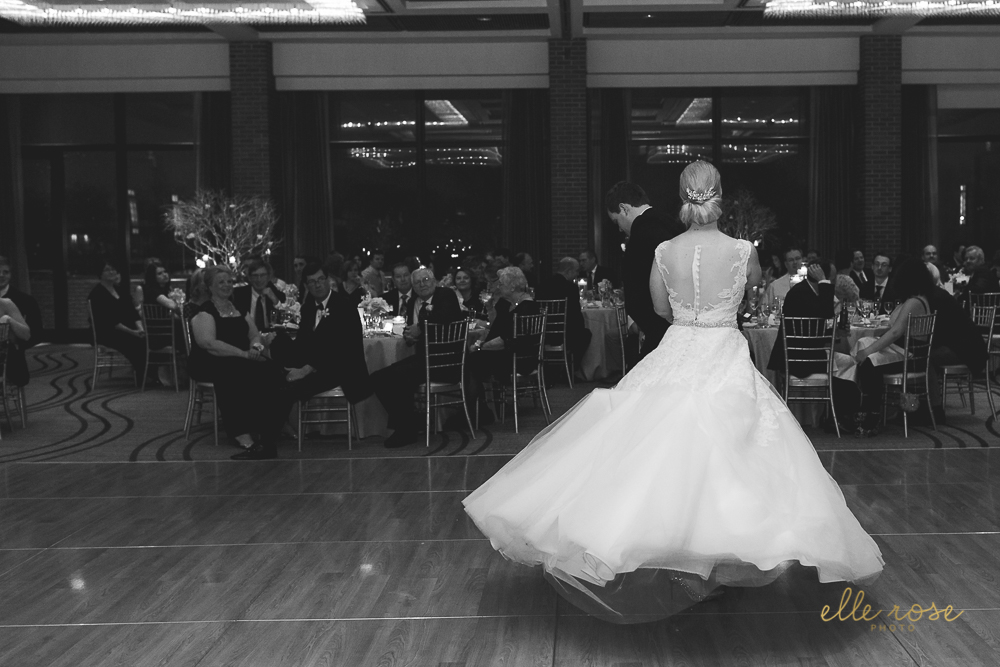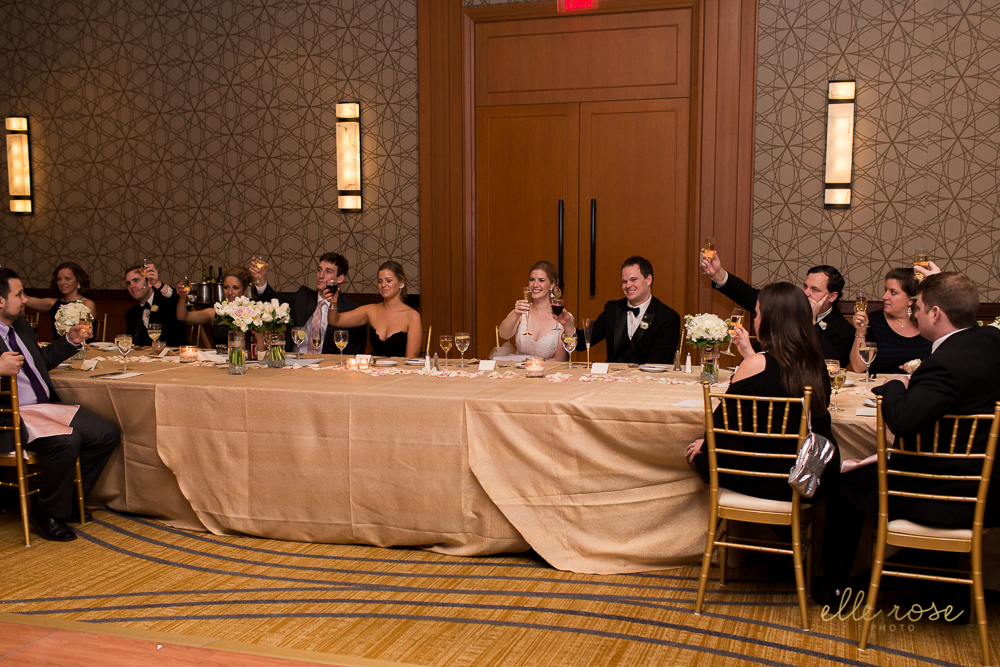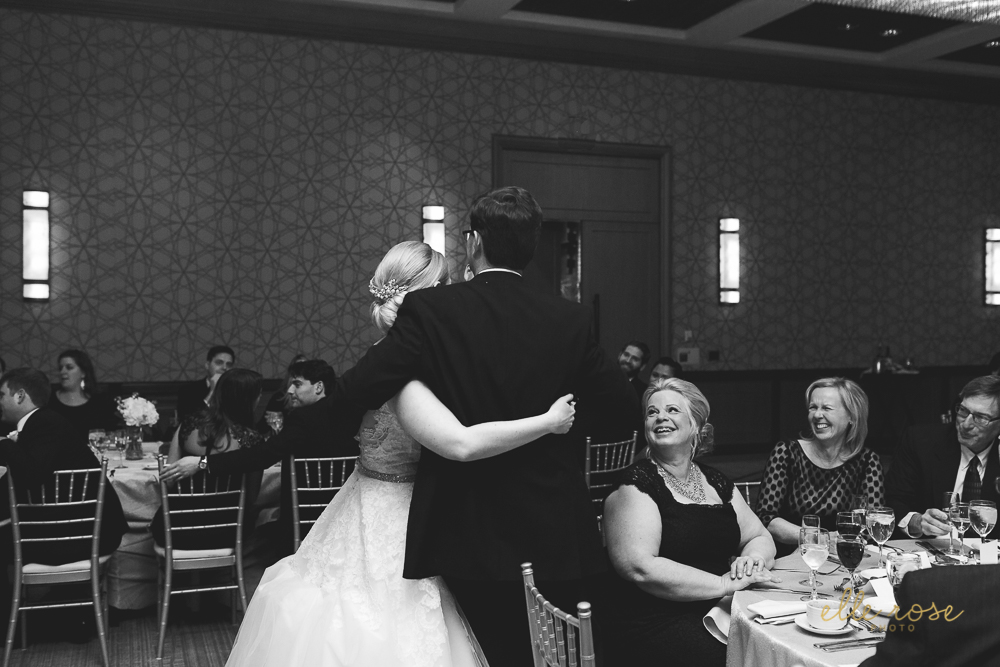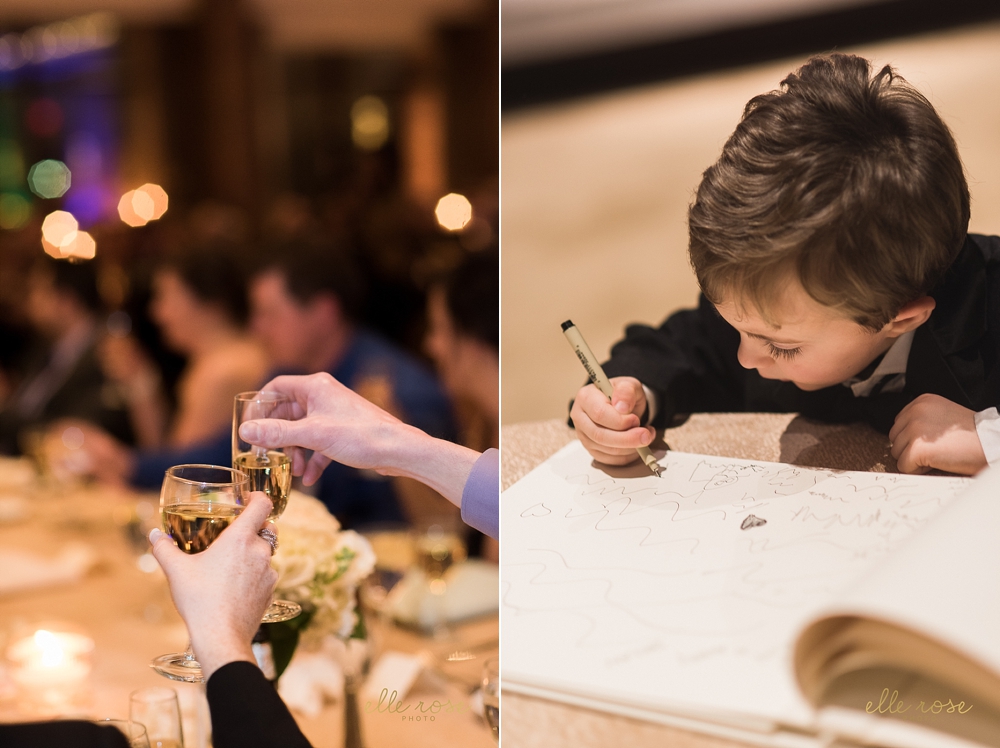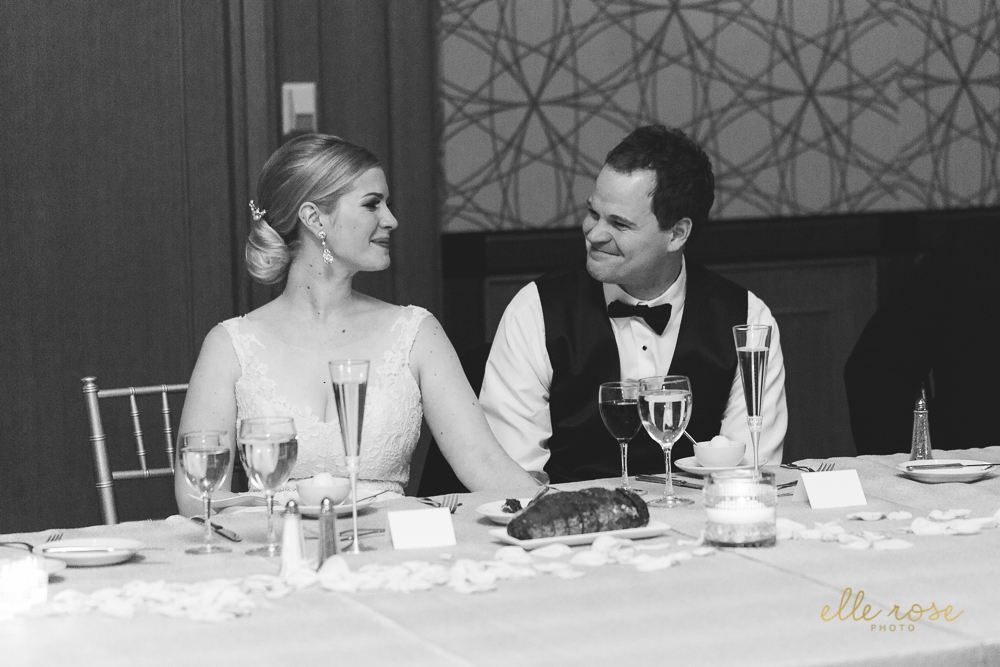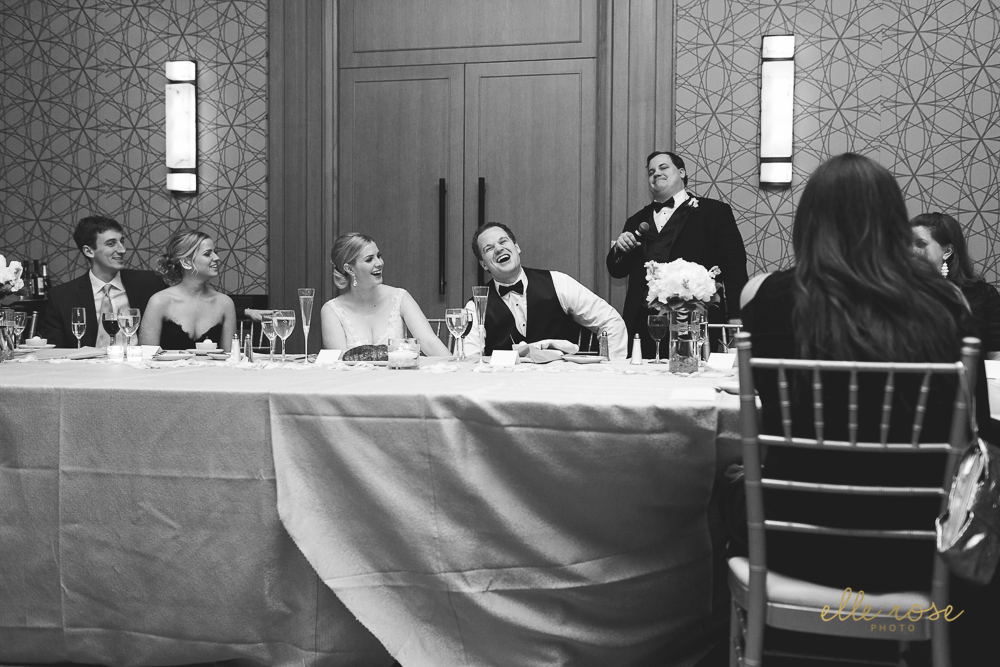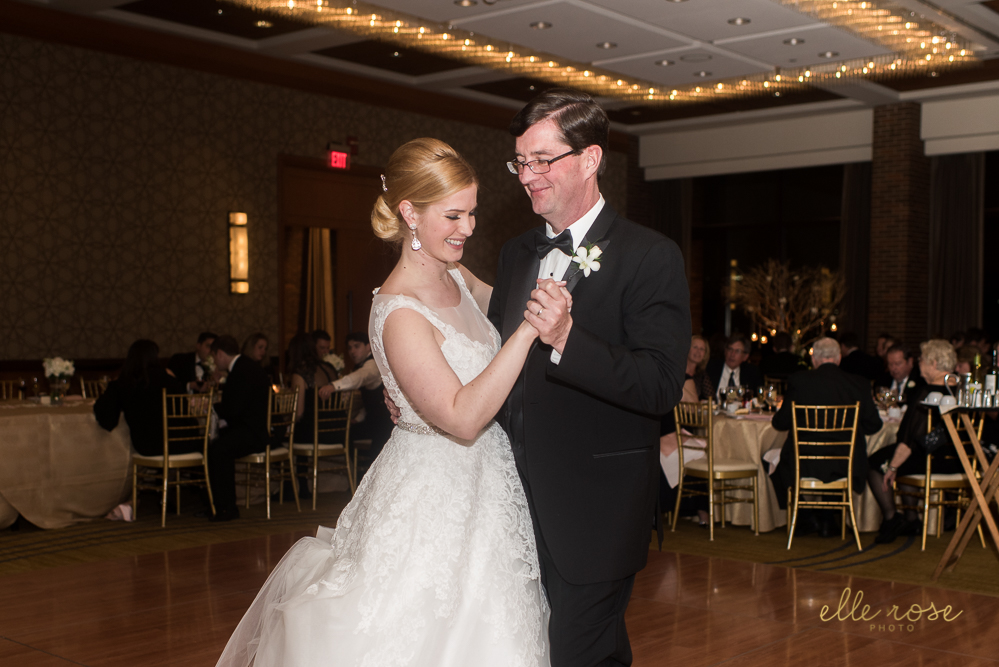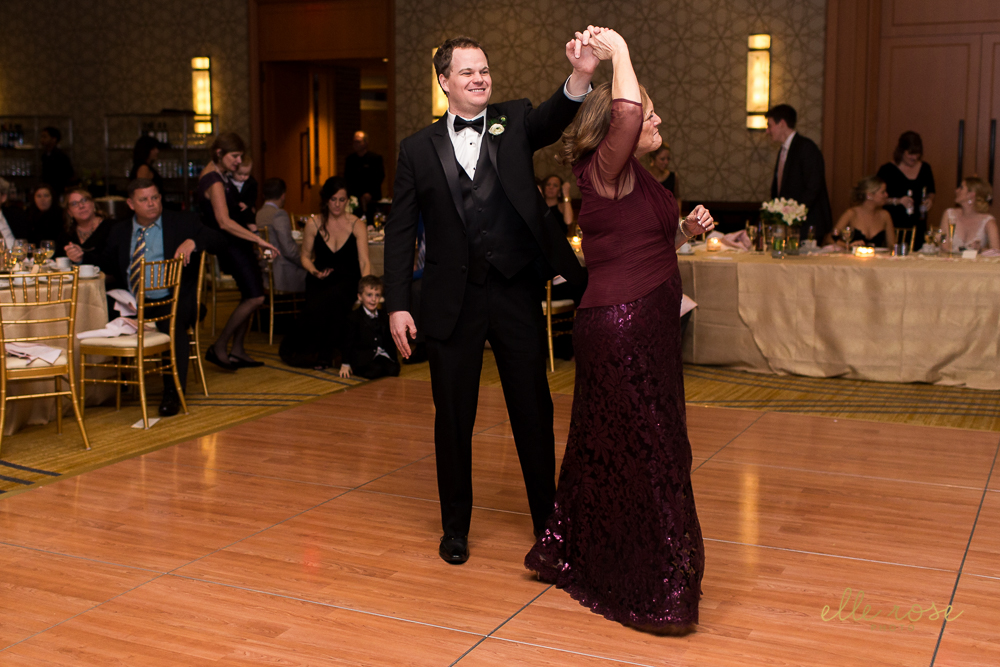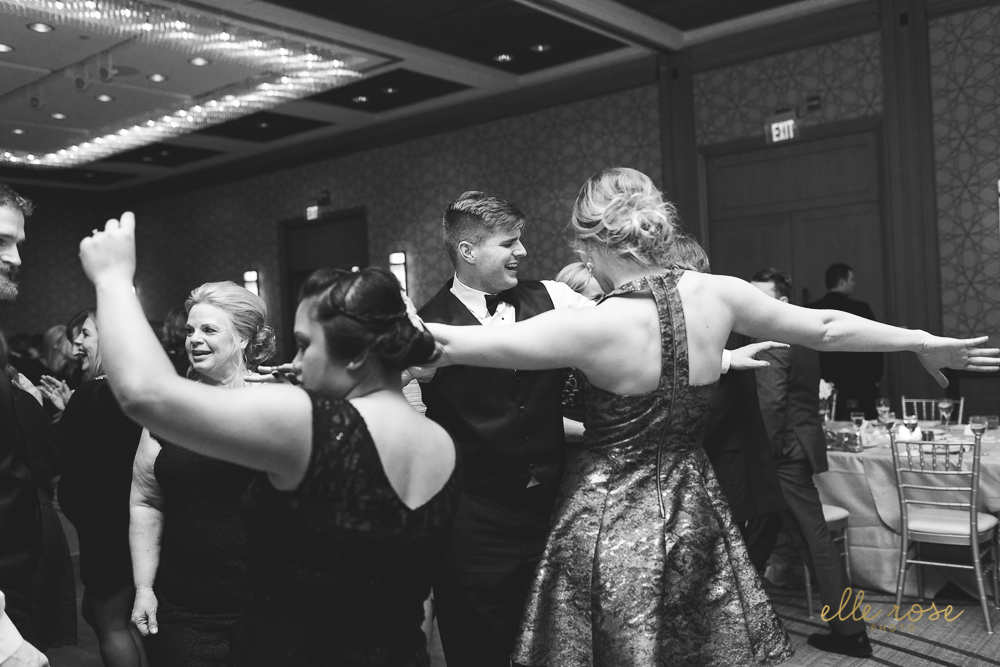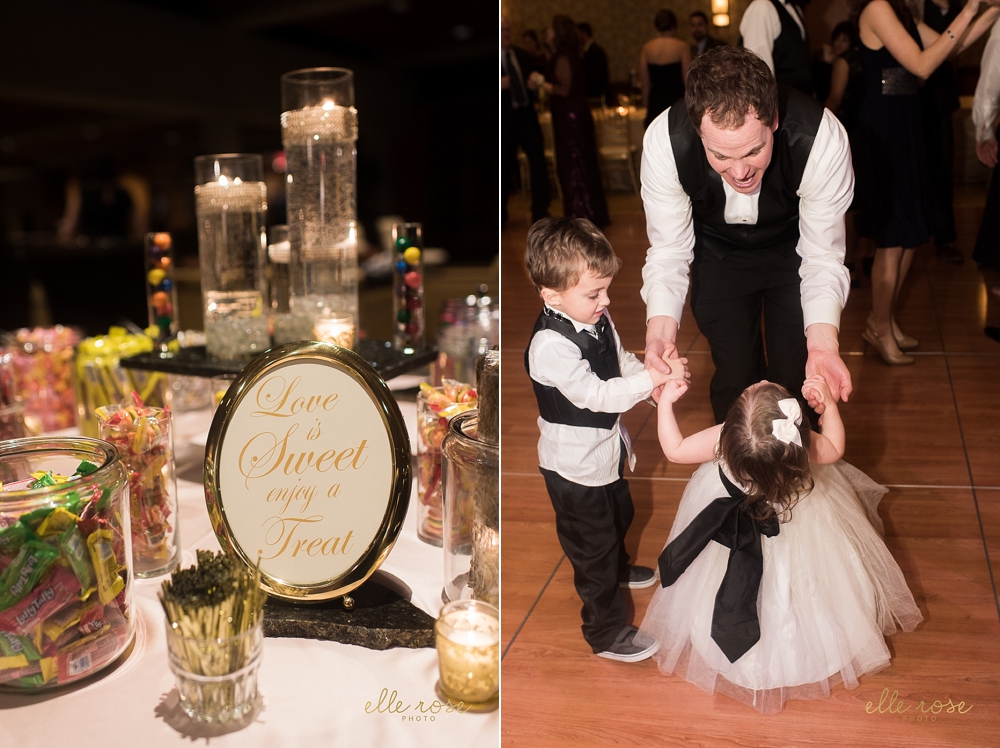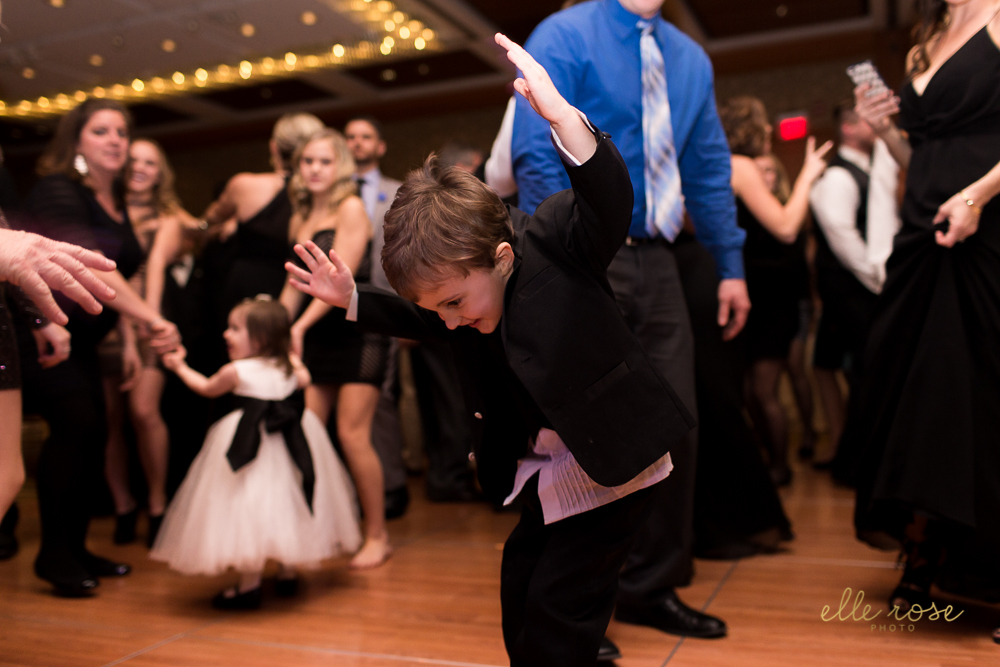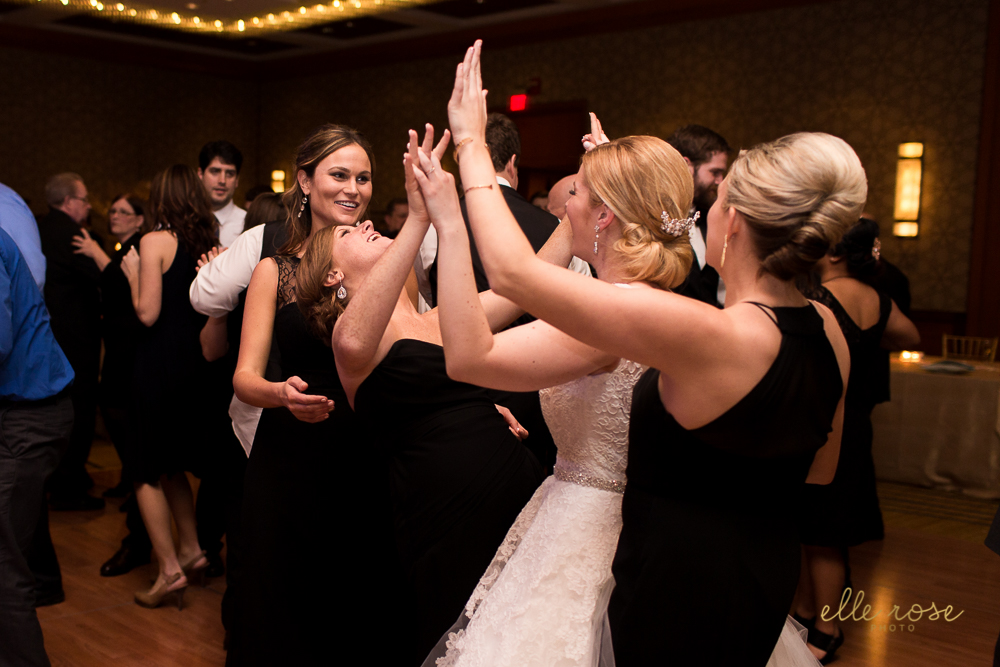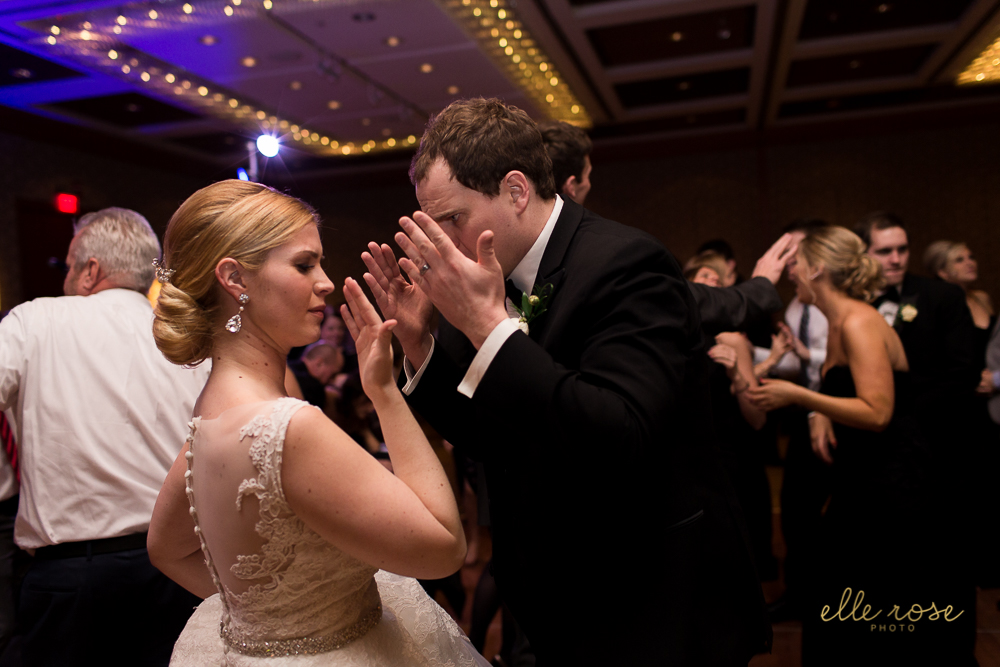 Boooooooooom. NAILEDIT.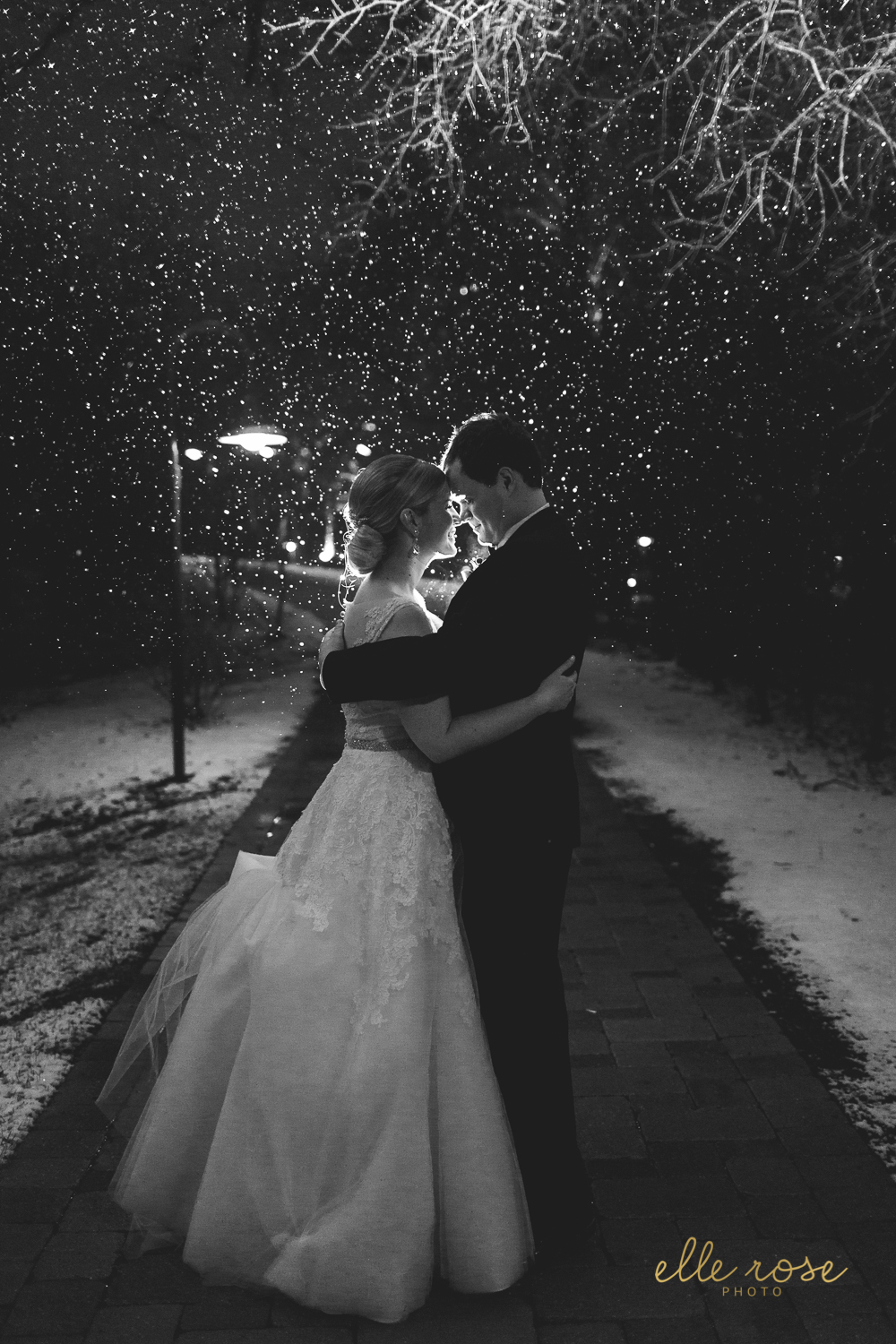 Matt + Rachel – Oh you two darlings. I just adore you guys so much and am SO very thrilled that I was there to capture this absolutely gorgeous wedding of yours!! We had the best time capturing these memories with you guys from the very moment we walked in and were greeted by the happiest, most excited faces from everyone involved in your big day! I loved it all so much, I didn't even mind getting snowed on – and I hate snow : ) Congrats and thanks so much again!! XO – L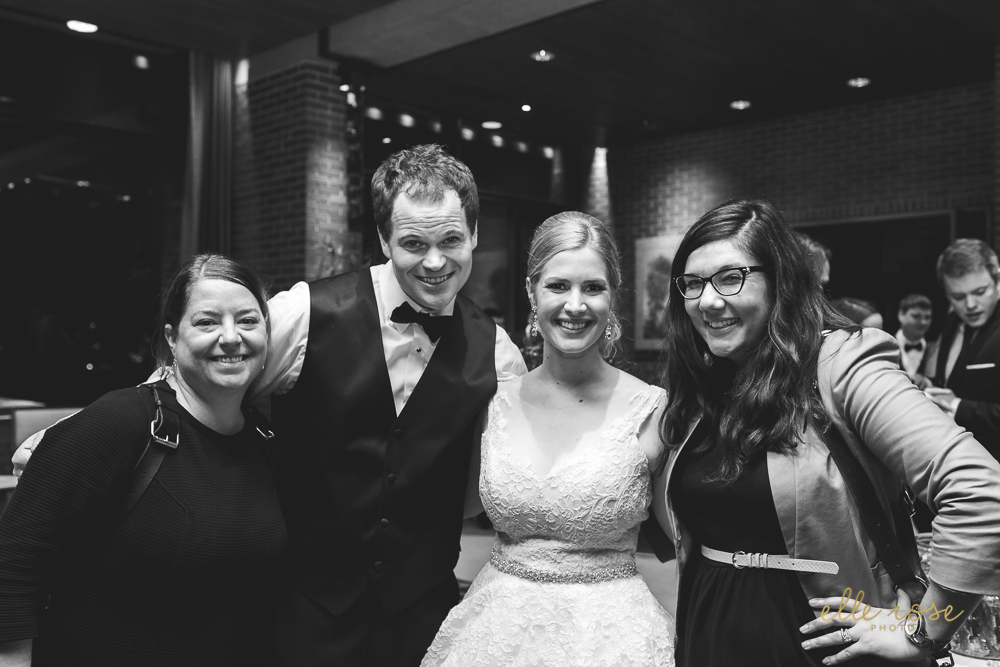 Florist :: Philip's Flowers and Gifts LaGrange  ///  Band :: Enough Said   ///  Cake: Lezza Spumoni Desserts & Co  ///  Venue + Catering :: Hyatt Lodge at McDonald's Campus  ///  Bride's Dress :: Judd Waddell from Bella Bianca  ///  Shoes :: Jimmy Choo  ///  Brides Accessories + Bridesmaid Dresses :: Bella Bianca  ///  Tuxes :: GQ Formalwear Elmhurst  ///  Photo Booth :: Magic Moment Photo Booth  /// Invitations + Paper Suite :: GinnyD by Ginny DeGregorio  ///  Second Shooter :: Carrie Holbo Photography