city view loft wedding | malcolm + sybil
---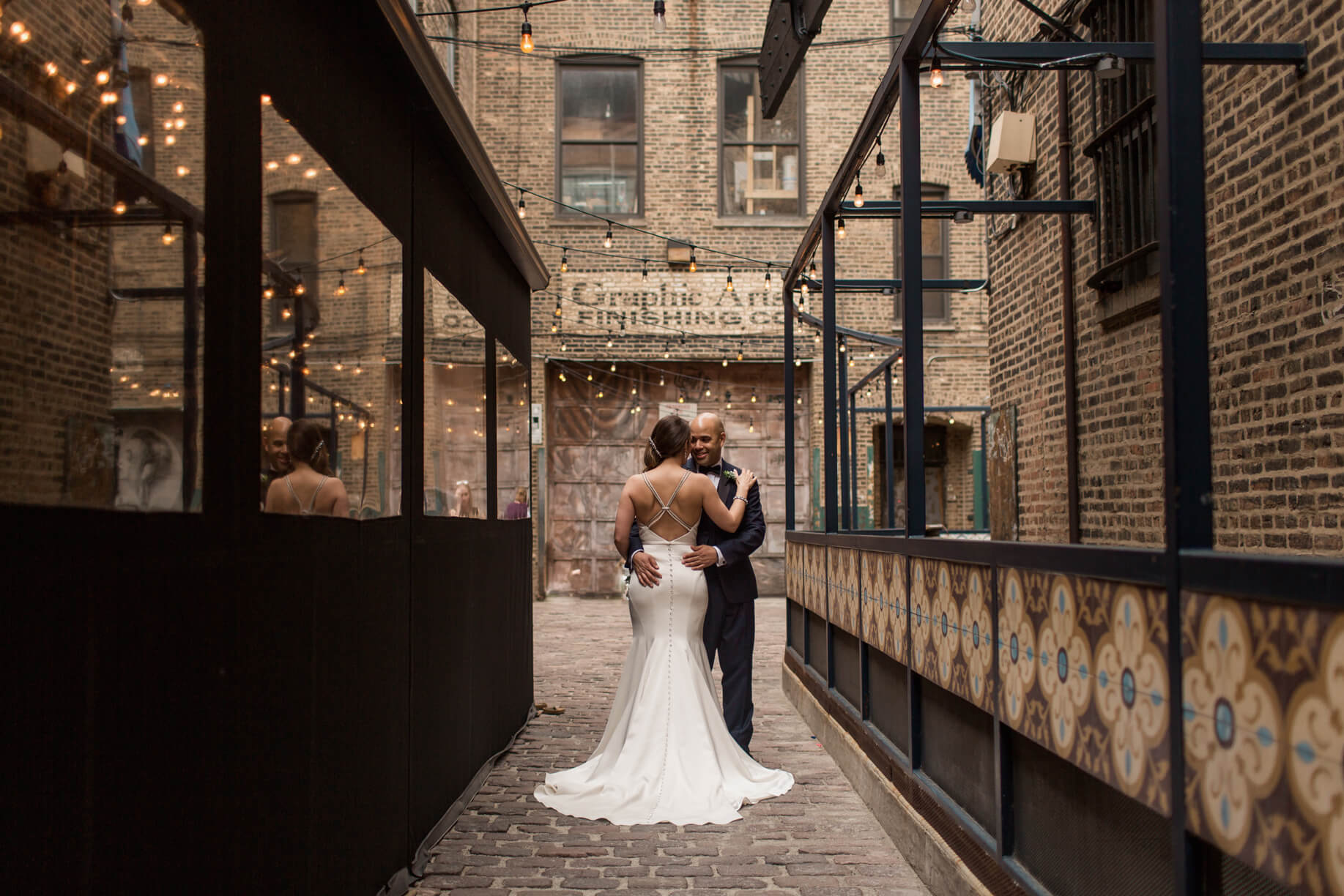 Ohhhhhh yes, yes, yes a million times yes to Chicago Spring time weddings. Bonus – the greenery + loft wedding look was such a fun one to get to capture, so much inspiration! Oh and then there is Malcolm + Sybil, two of the kindest, genuine, smiliest, dance machines I have ever had the privilege of photographing! You guys, I was honestly tearing up as I was editing this one, especially the vows/readings/speech portion of the day – because the words that were spoke to them, about them, and from them – well they were beautiful! Plus – I just was obsessed with all of the details Sybil + Malcolm put together – the invites, the shoes, THE DRESS, the greenery – just wait. I mean you've probably blown past my writings to check them out and I don't blame you, everything was just lovely!! Alright so I started the day with Sybil and her gals over at the Westin River North, while Nicki was hanging with Malcolm and the guys before we all met up on the bridges for one showstopping first look. I say this because all the people crossing by could not keep their eyes off of these two!!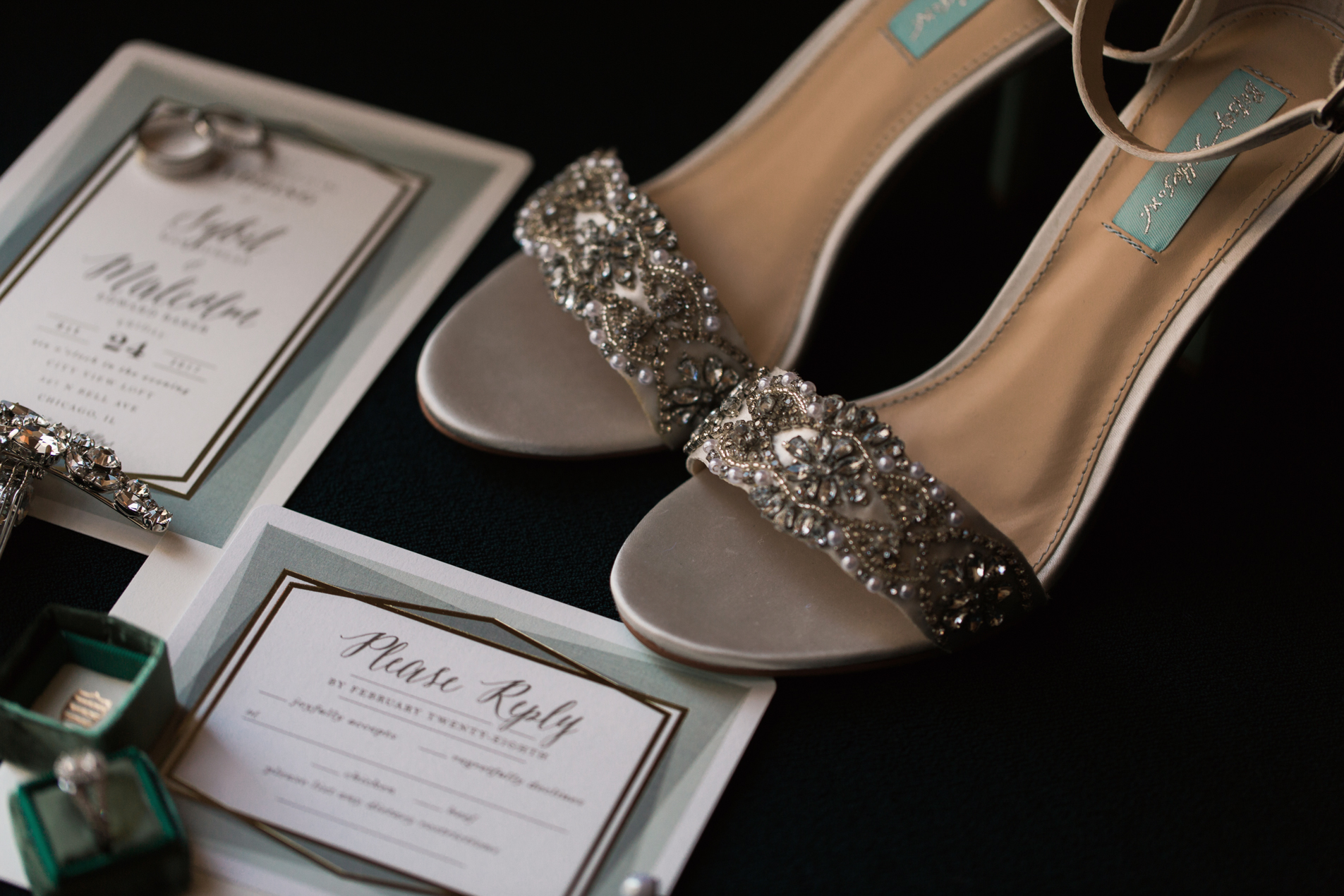 These two — same/same laugh/smiles, the best!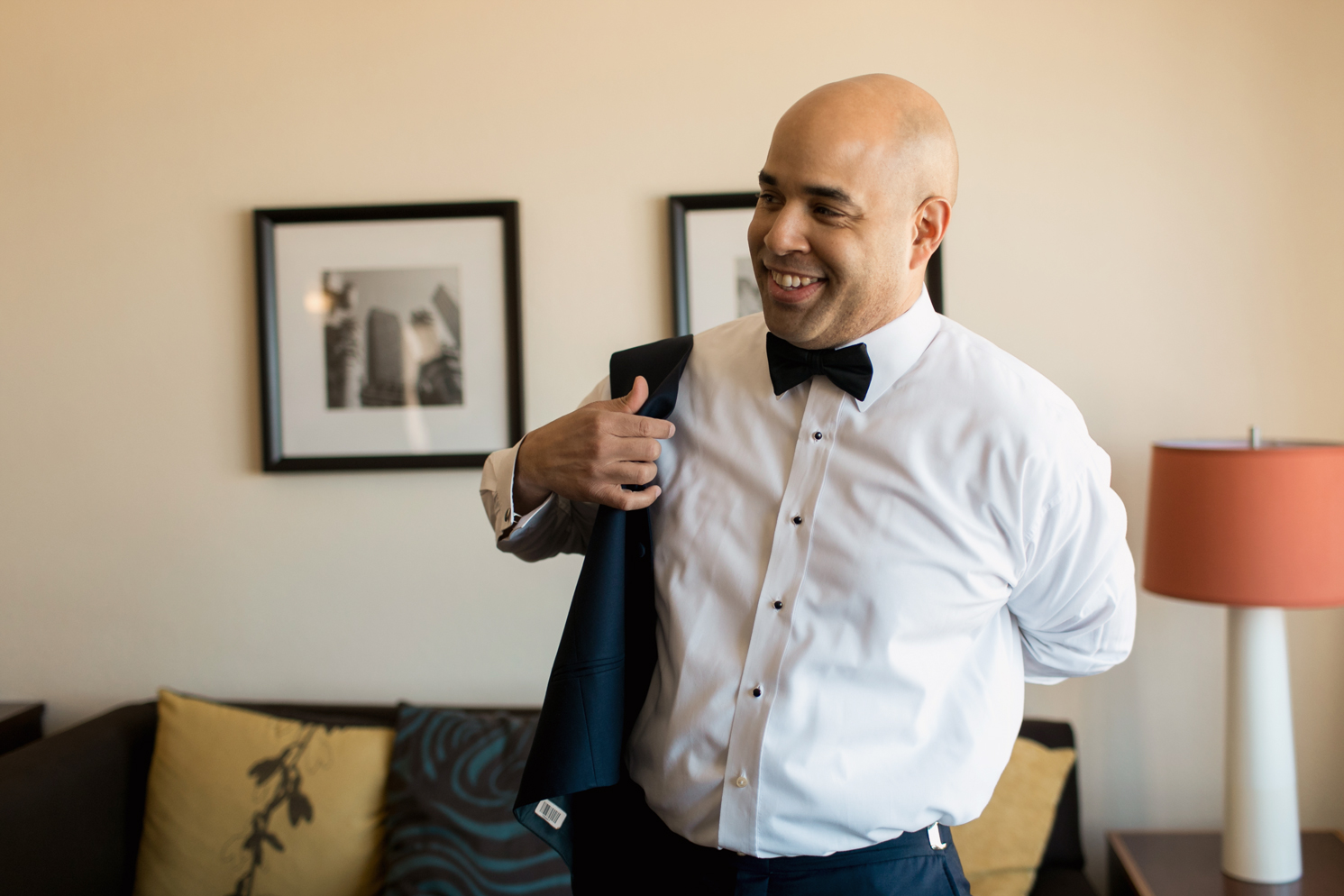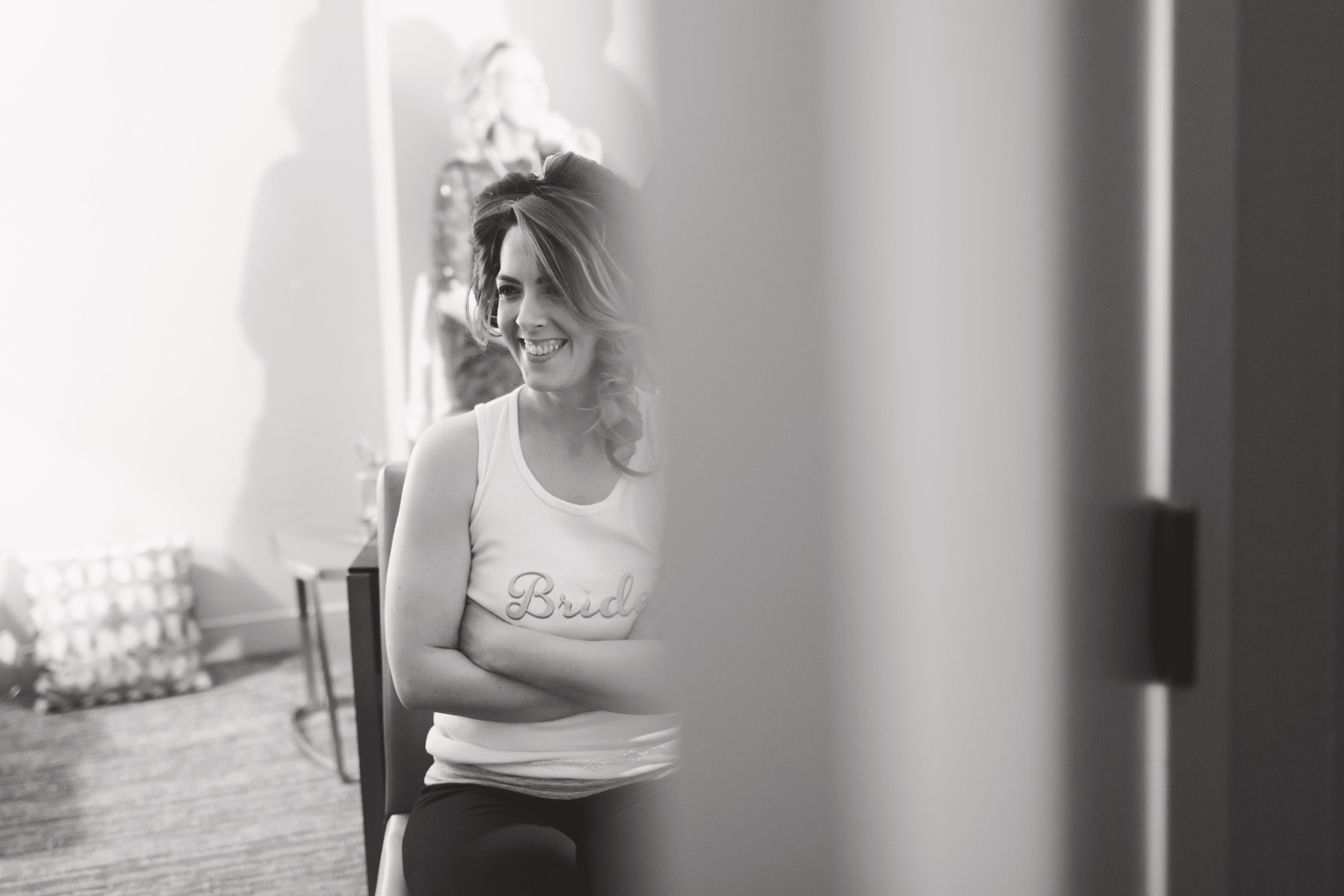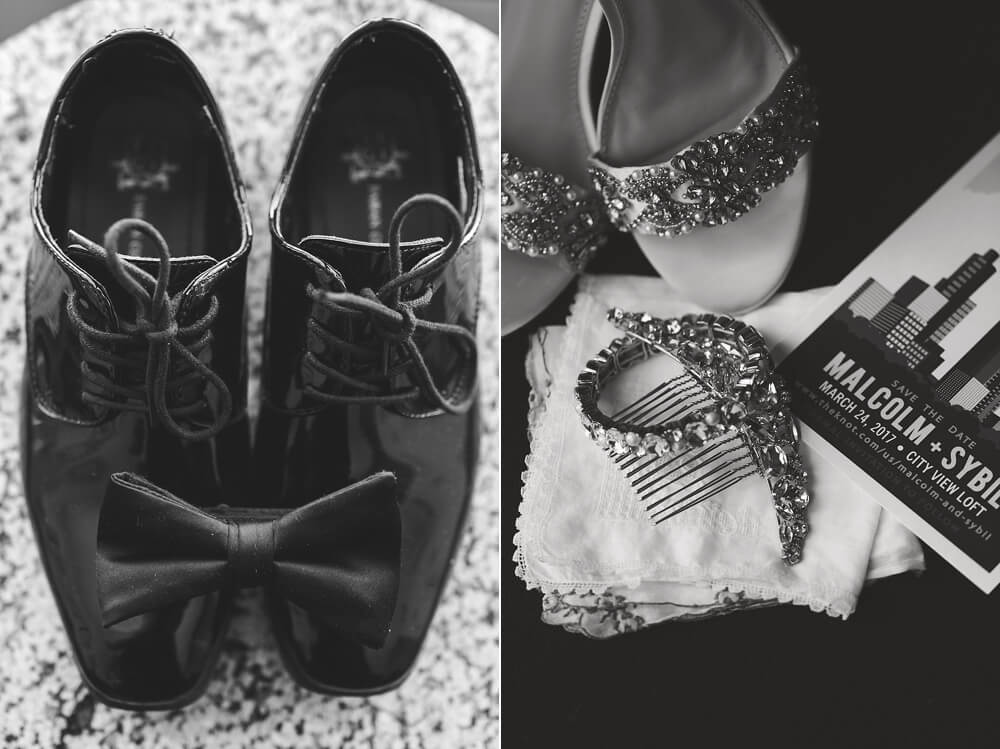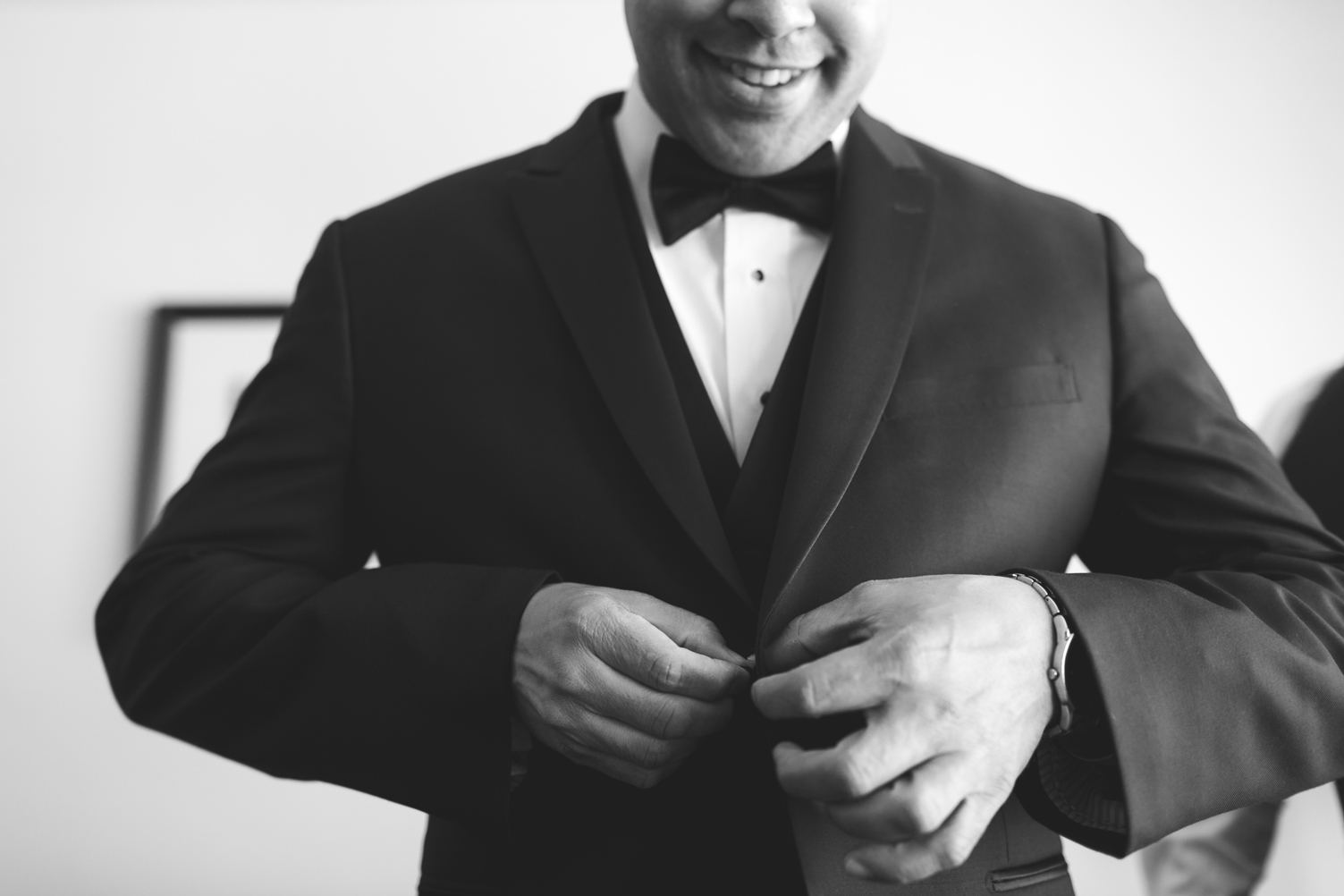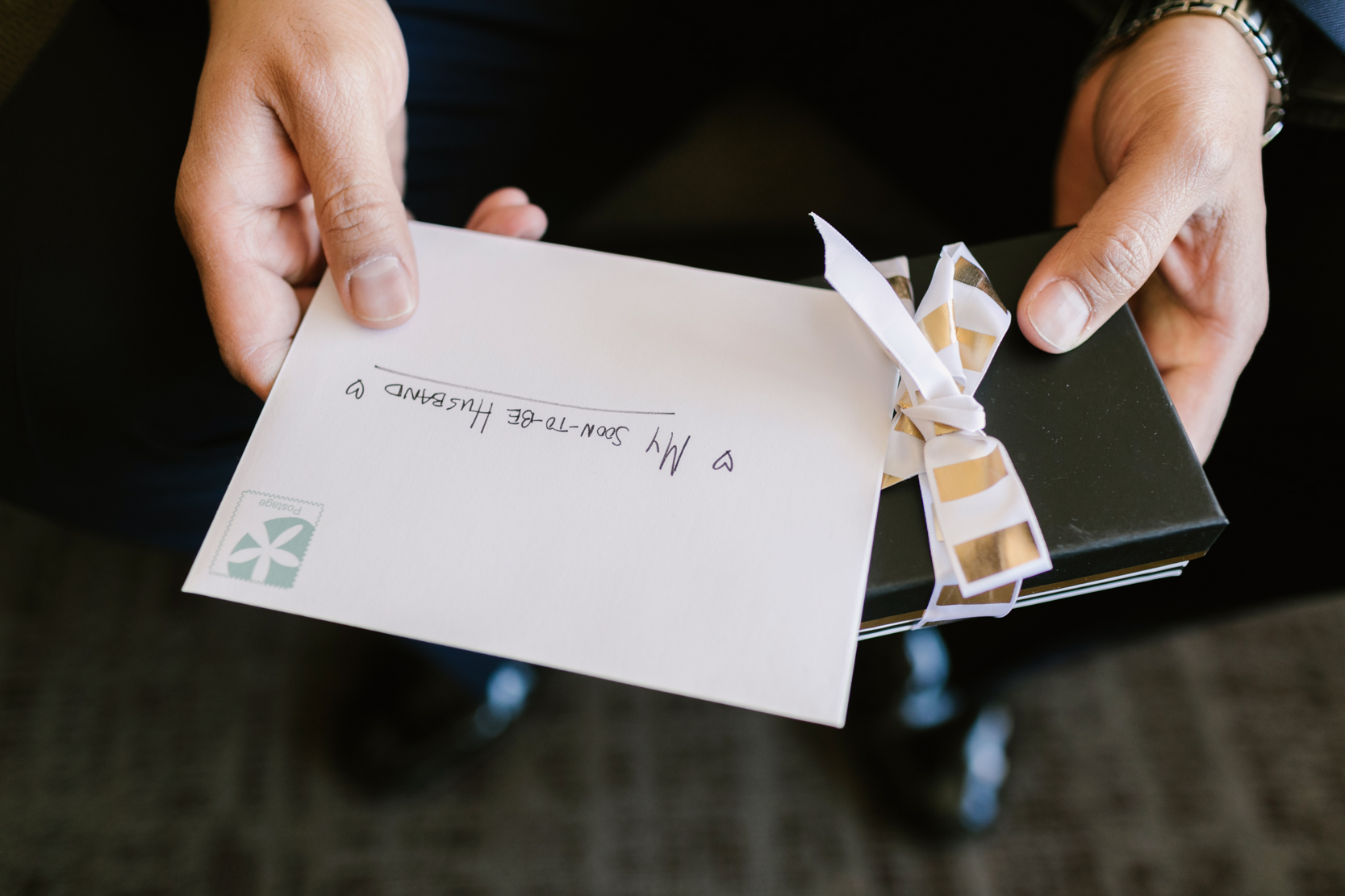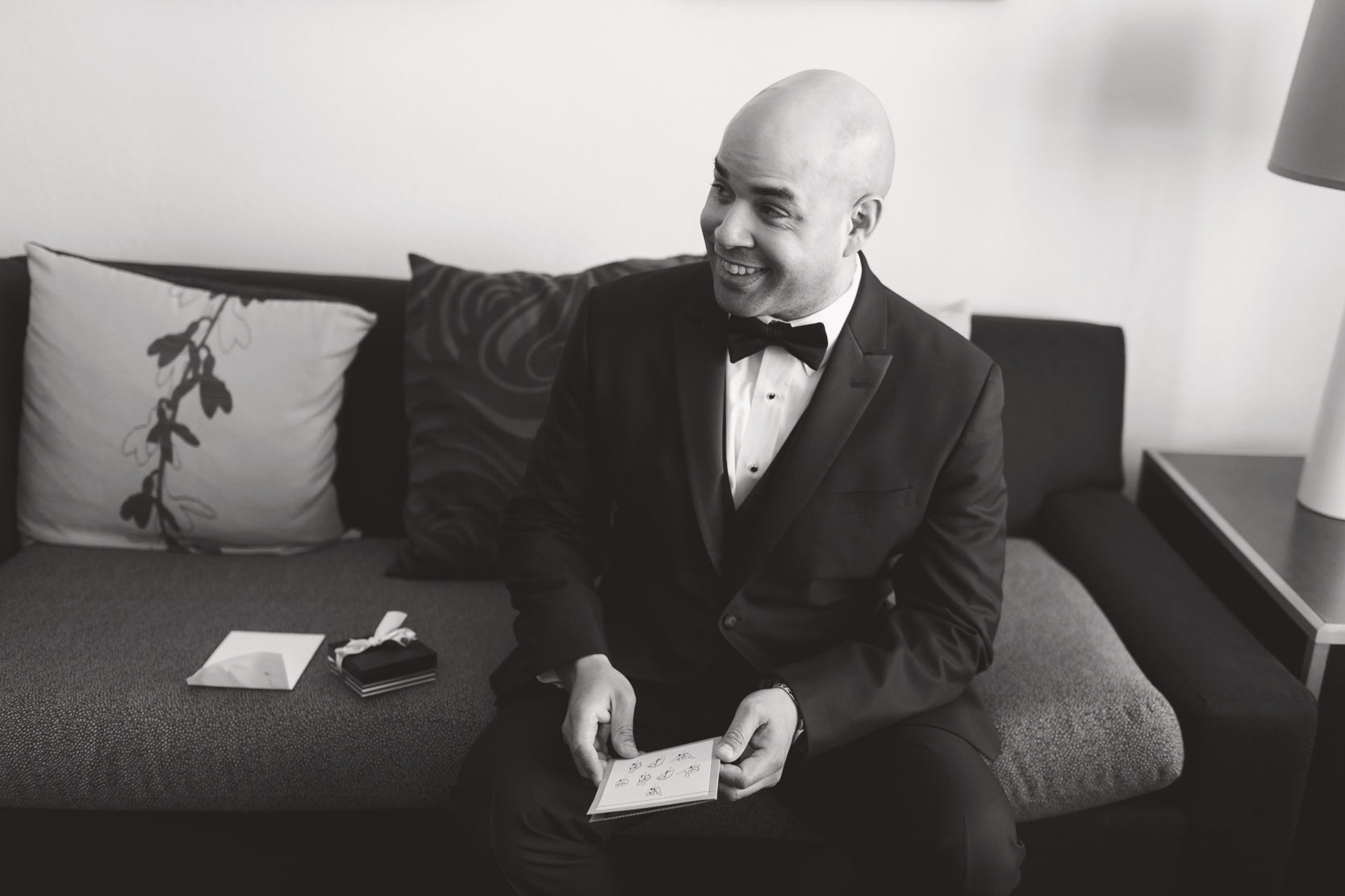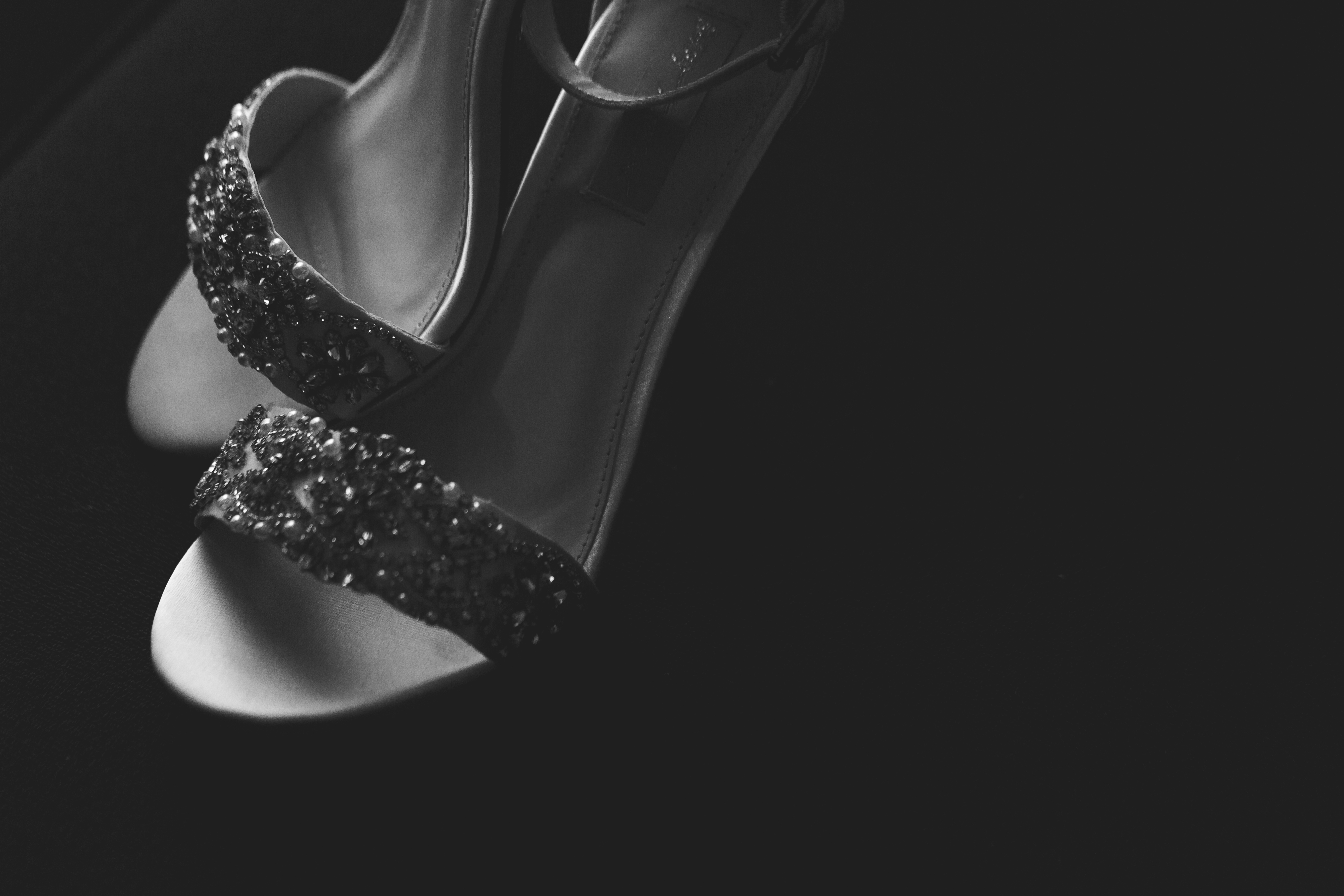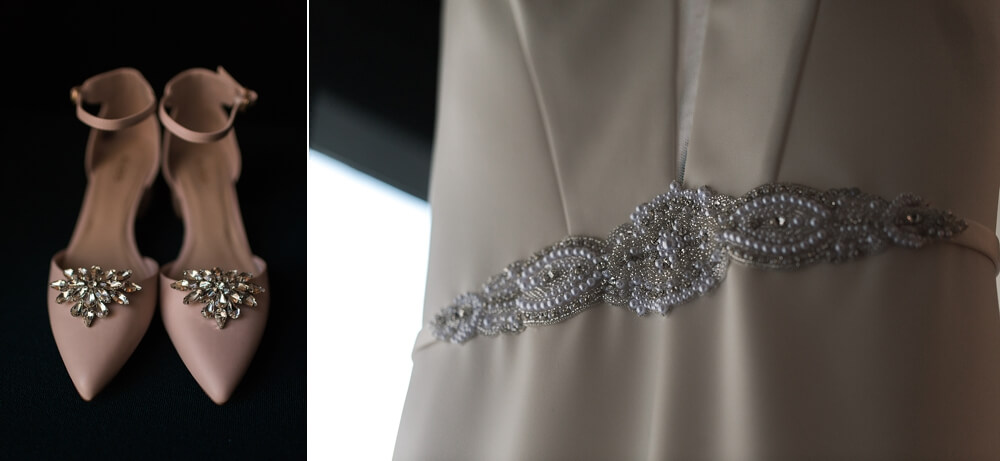 So Malcolm has one of the worlds greatest smiles. Here's proof.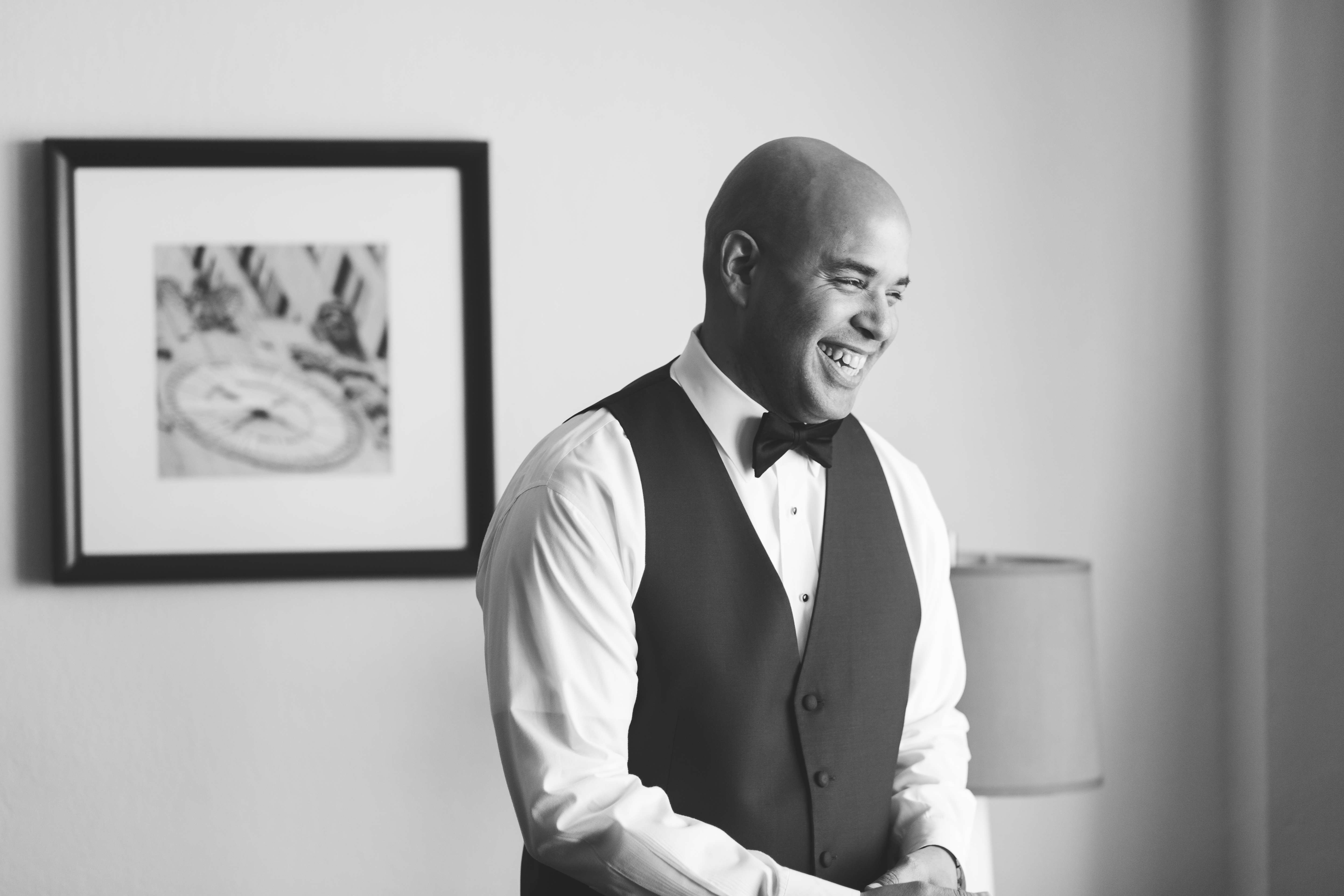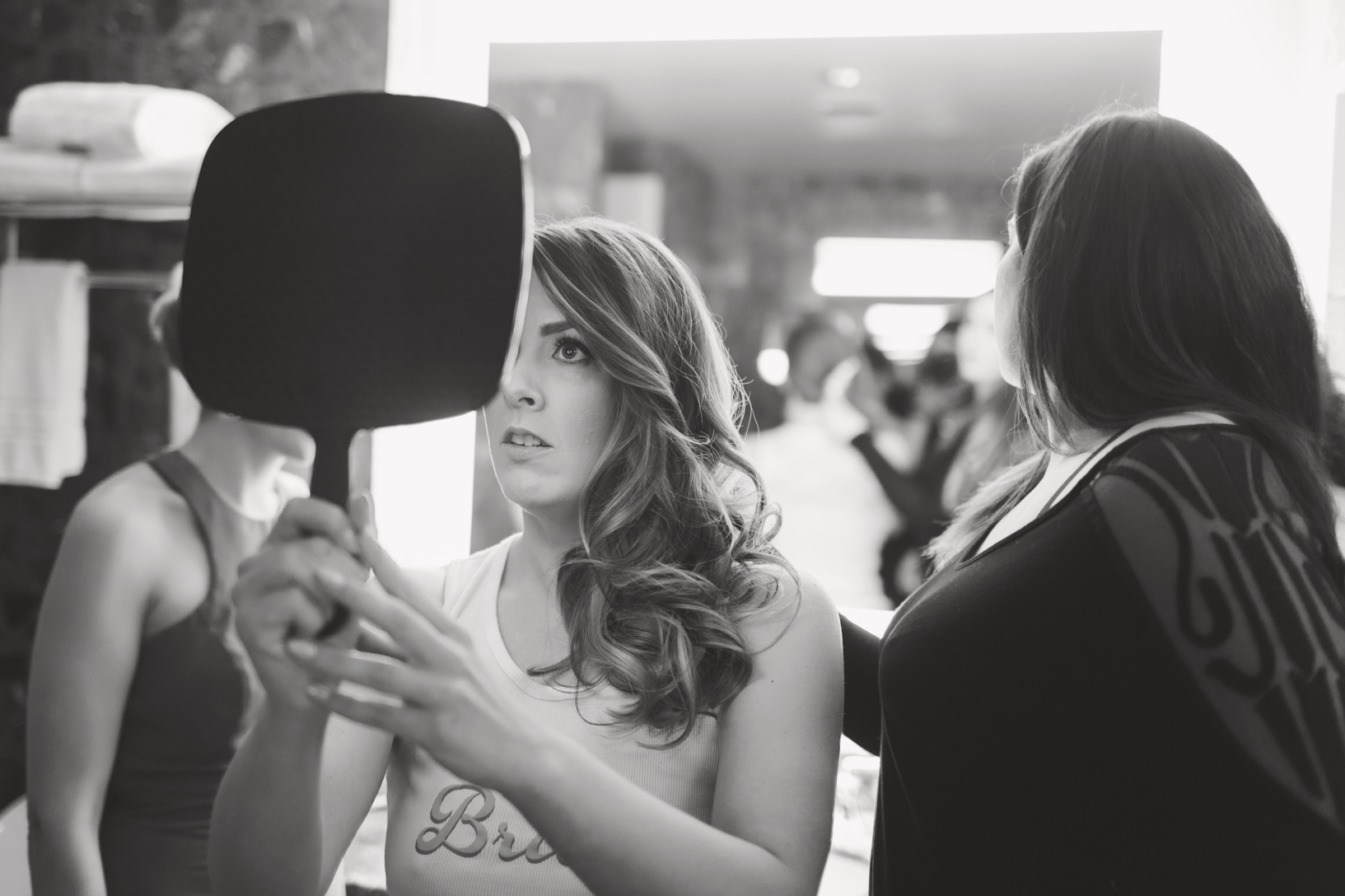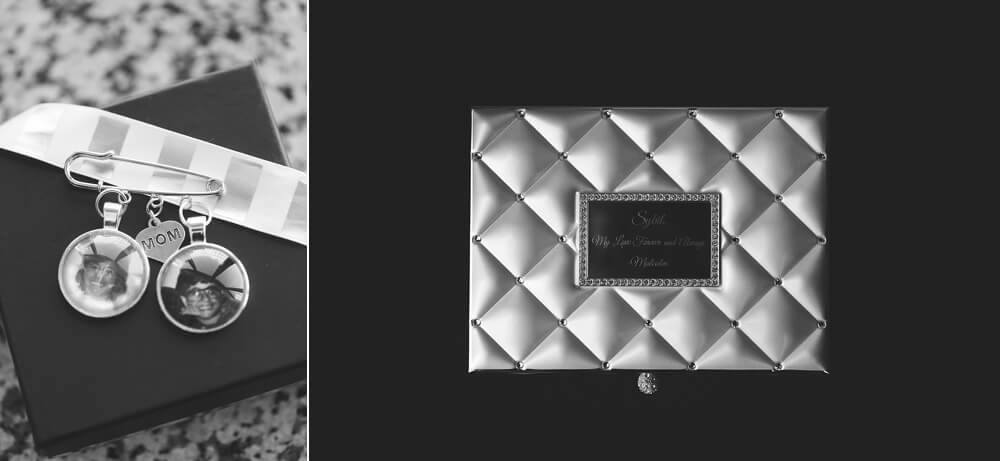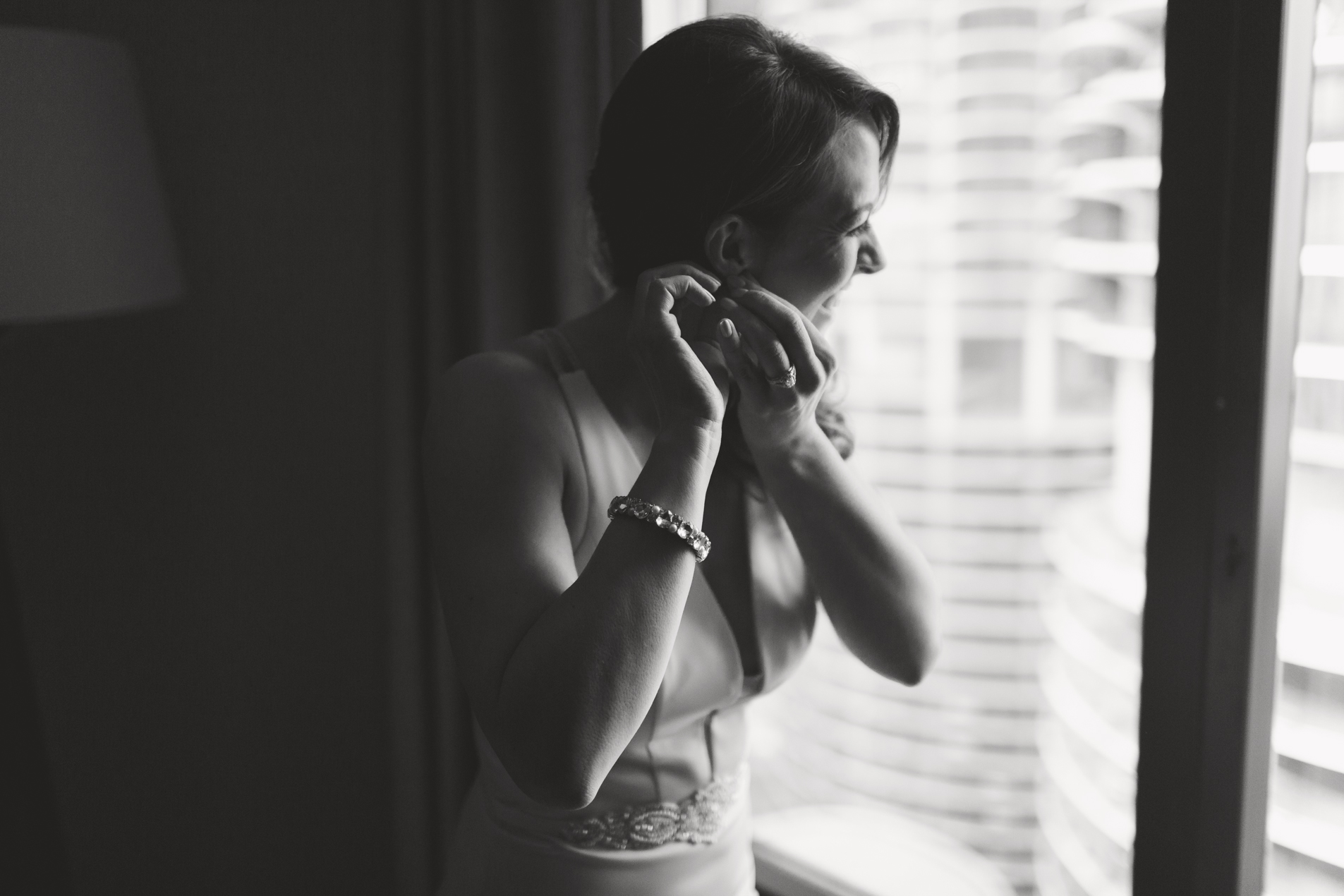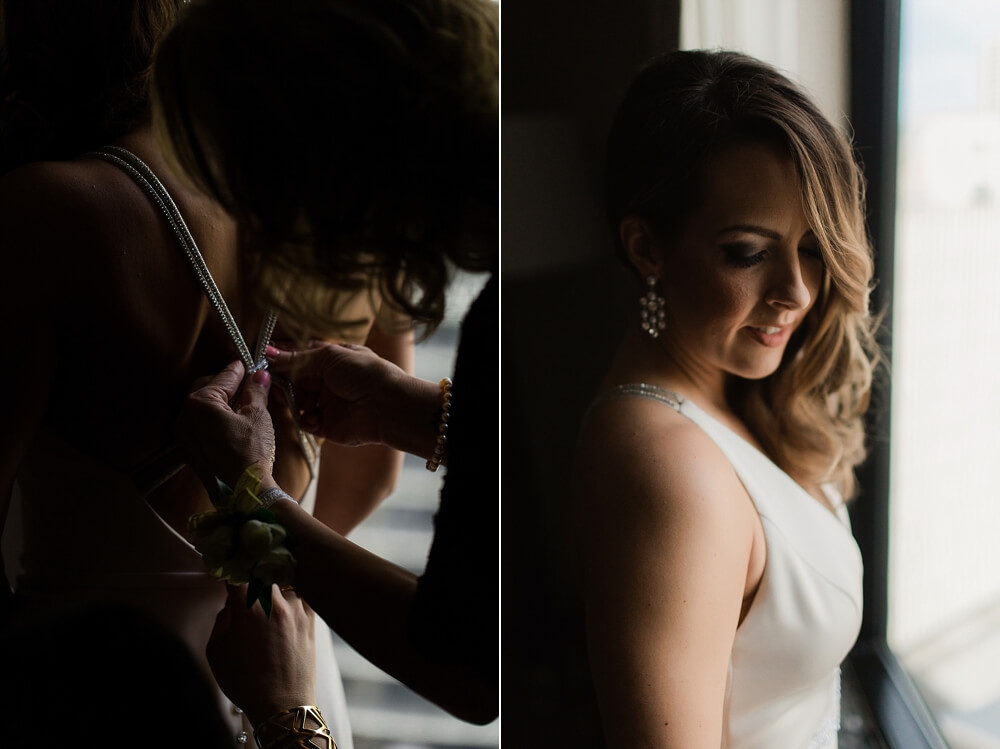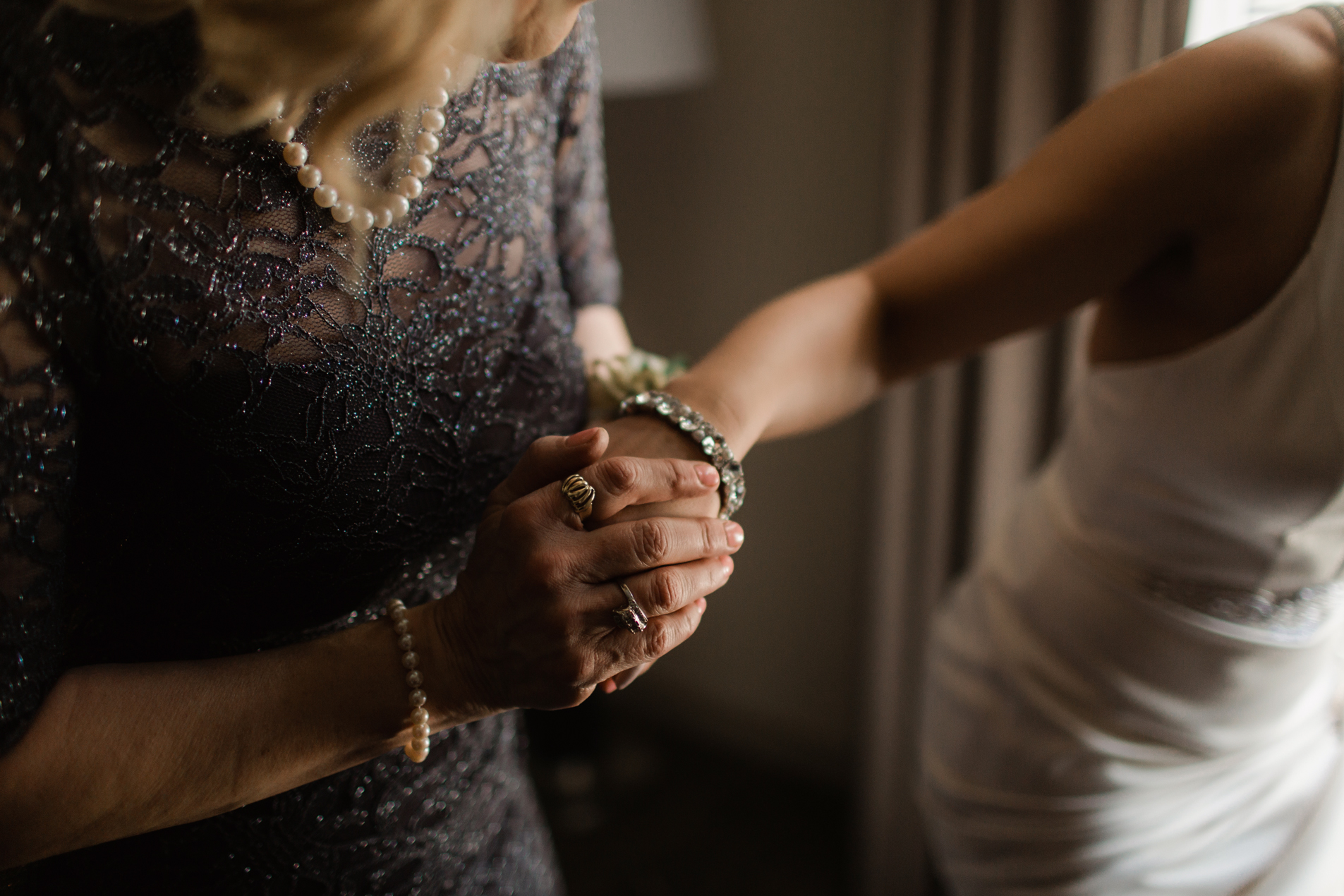 I'm just gonna get it out of the way now. DAAAAAAAAMN GIRL! Sybil – you just rocked this bridal look of yours, and owned that dress!!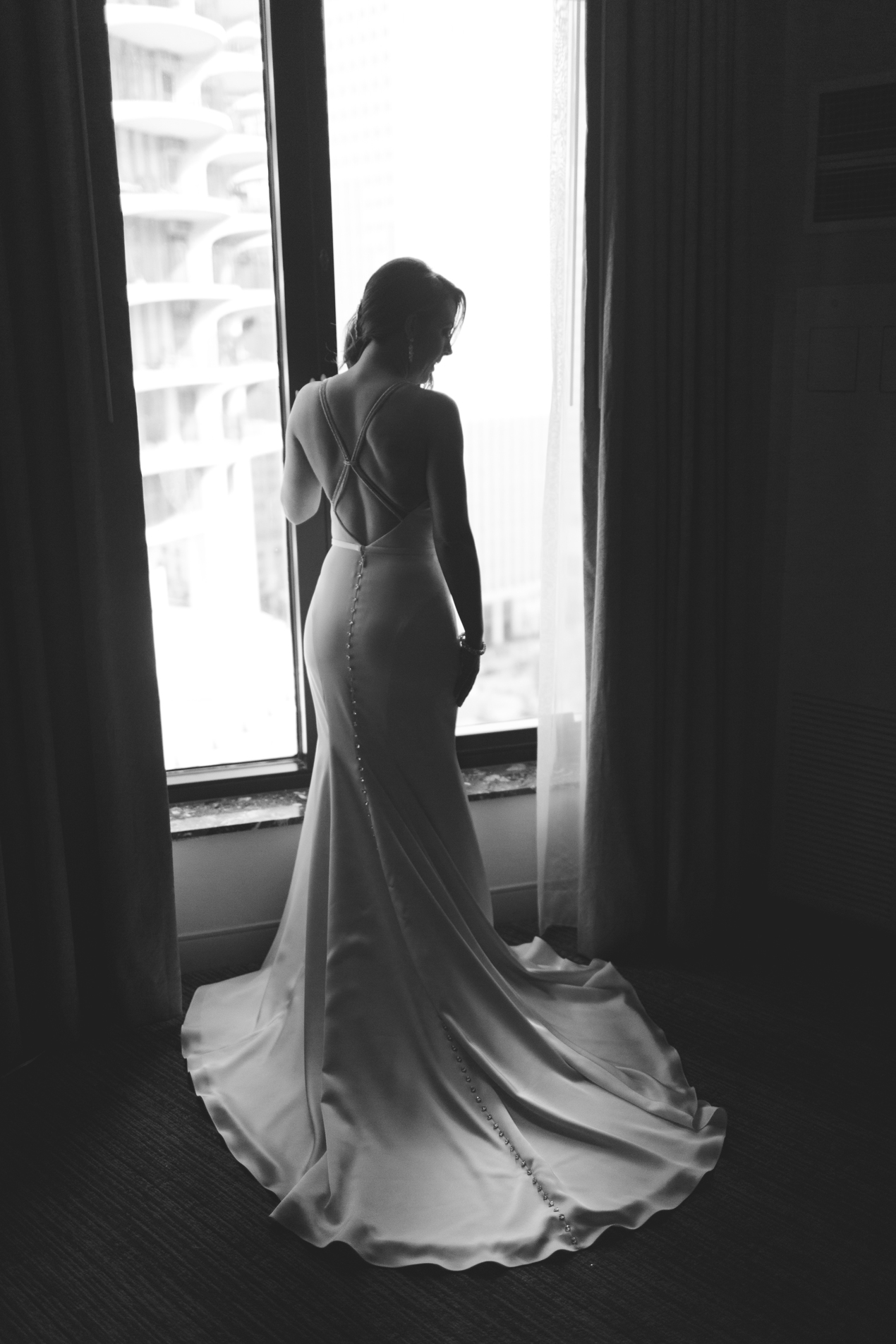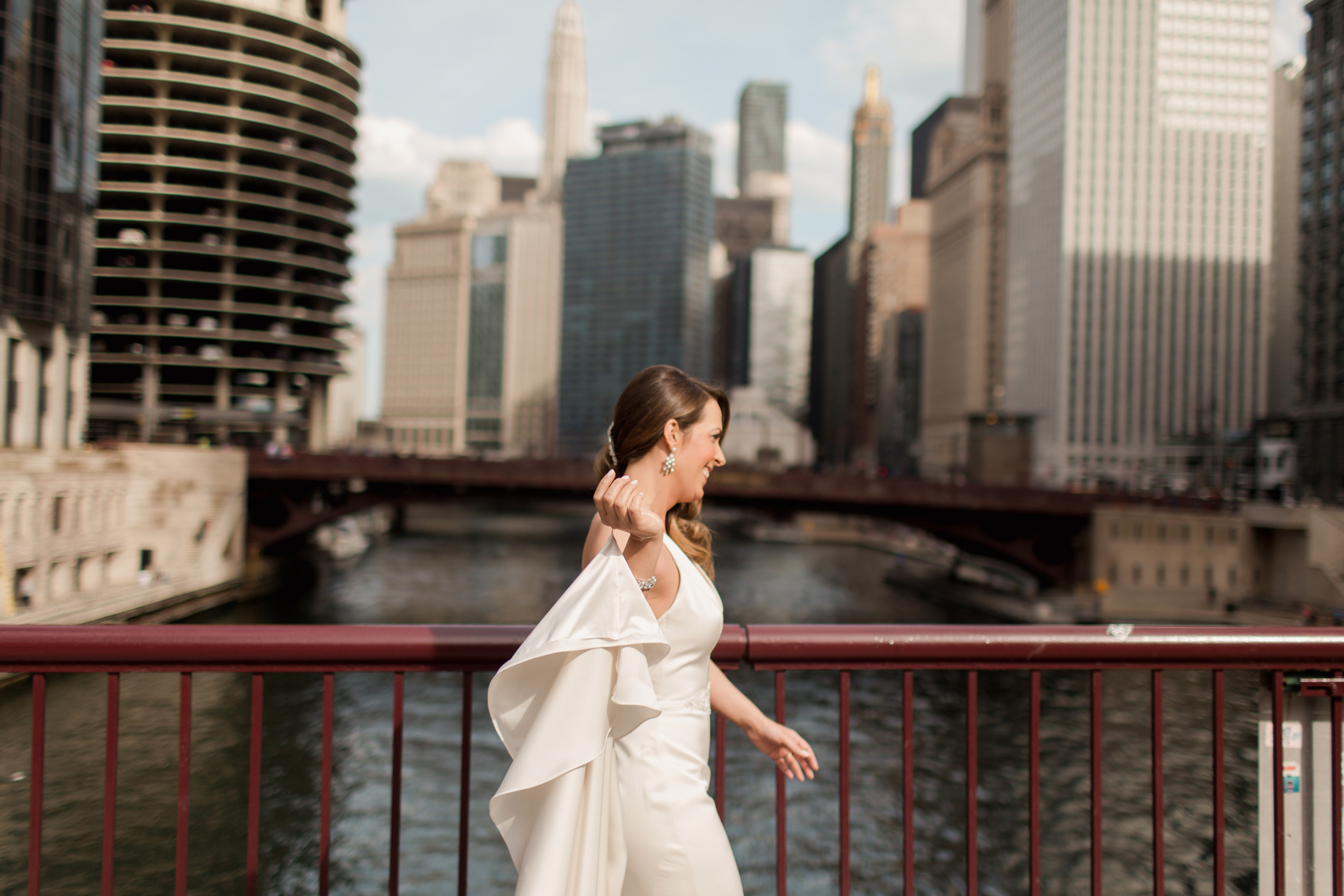 First look in 3..2..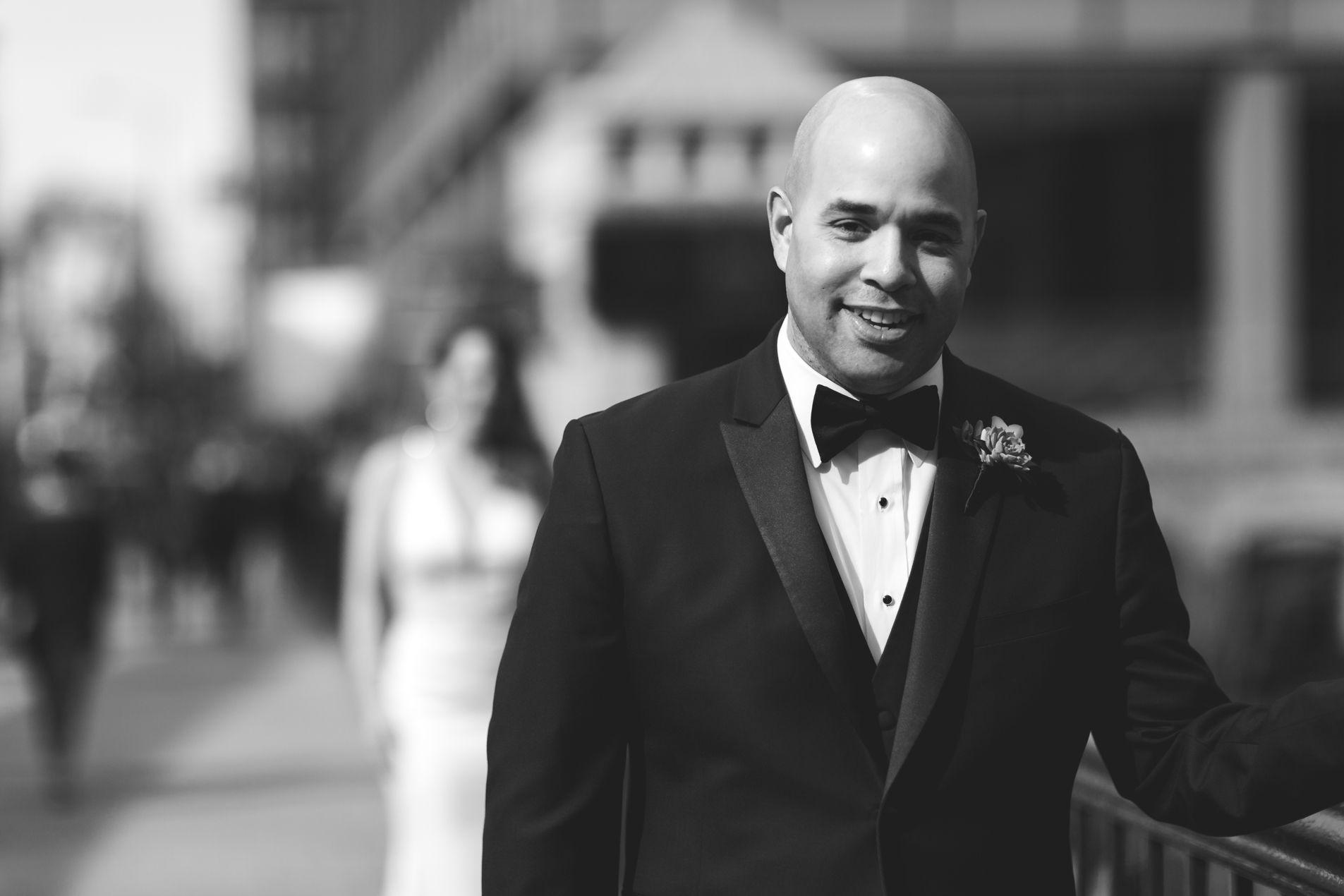 …1!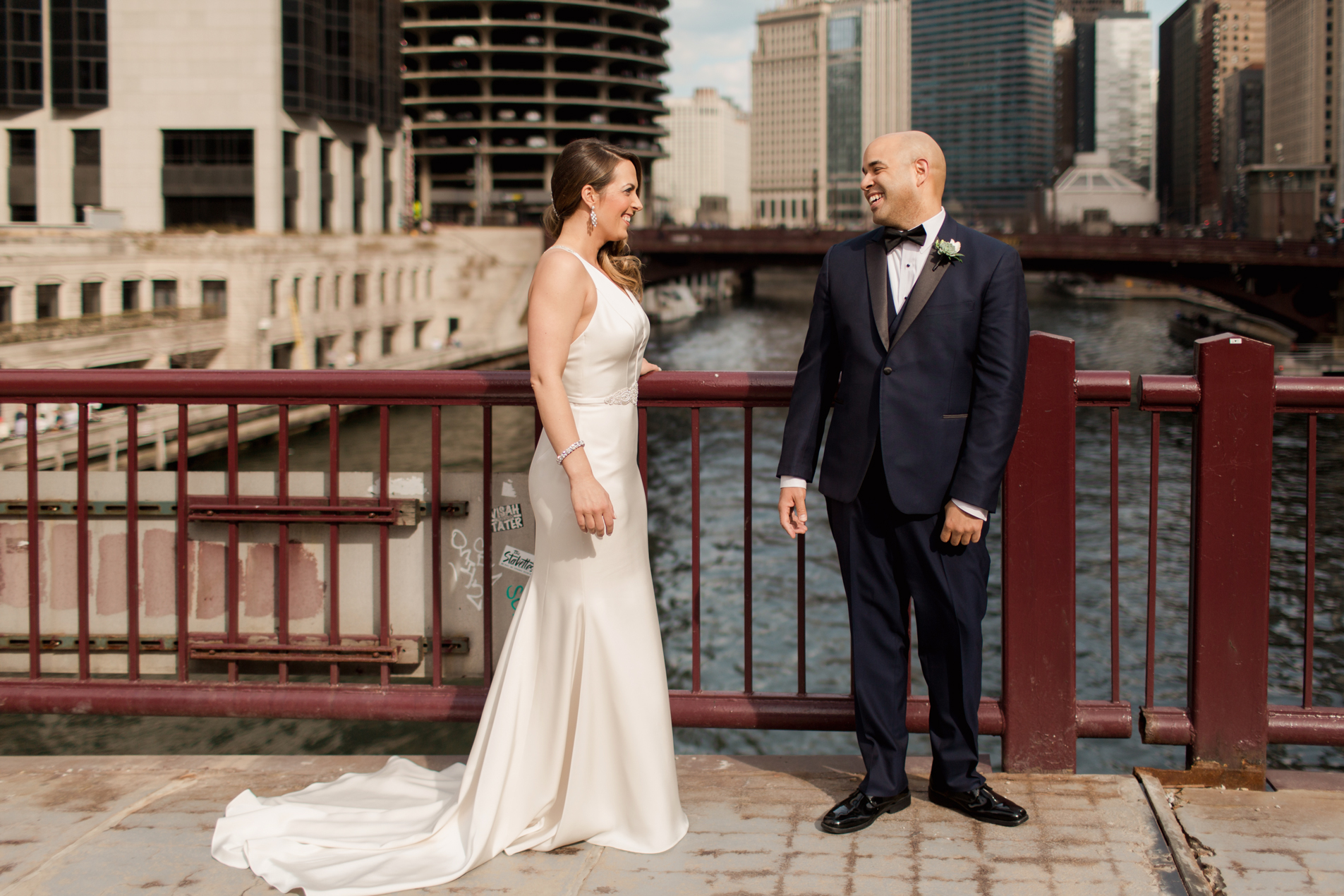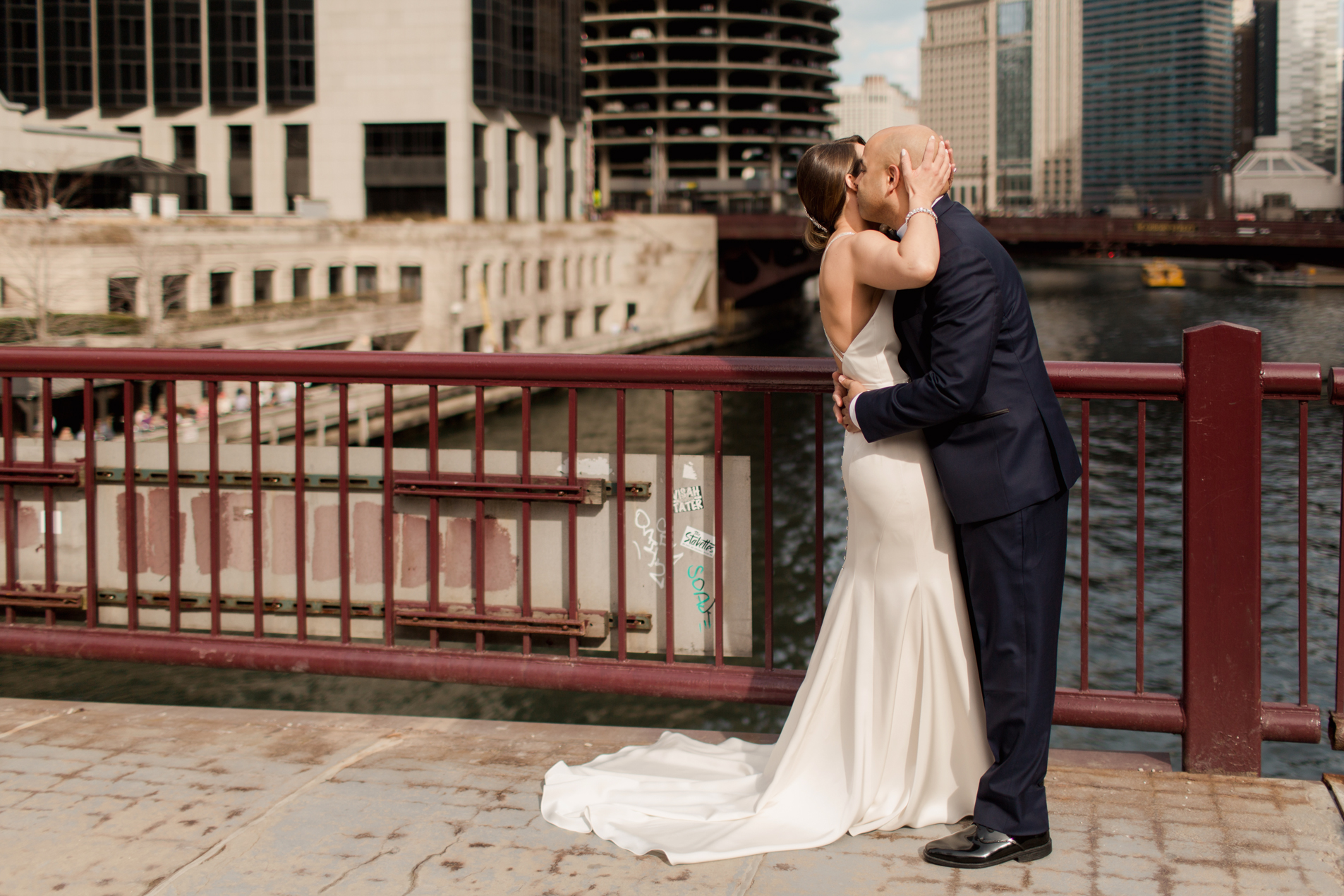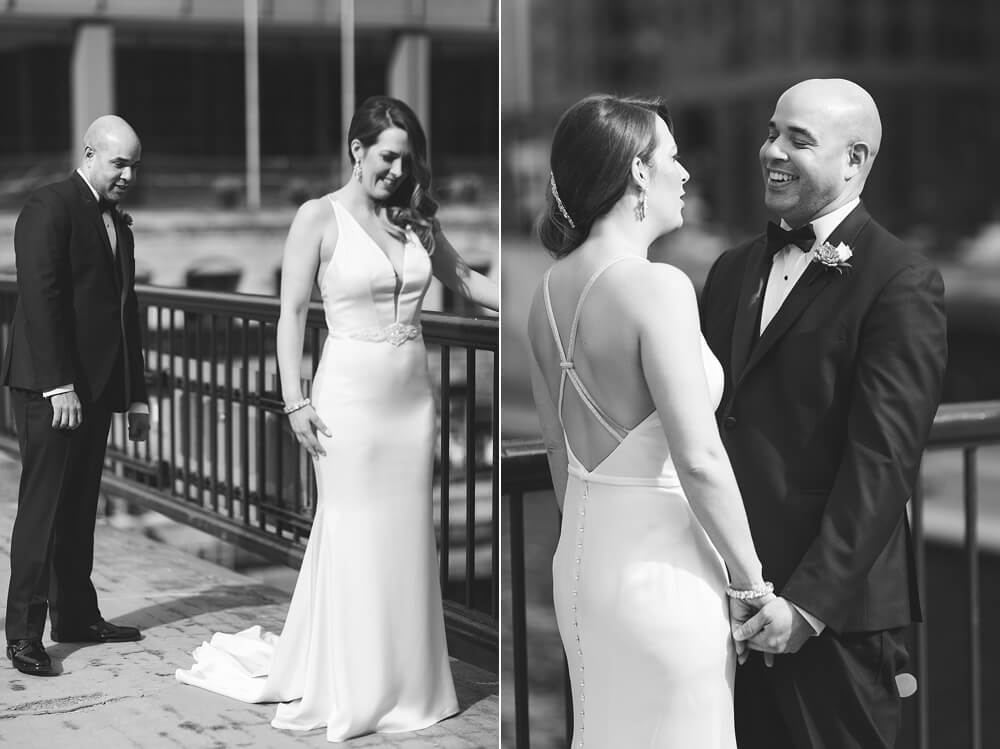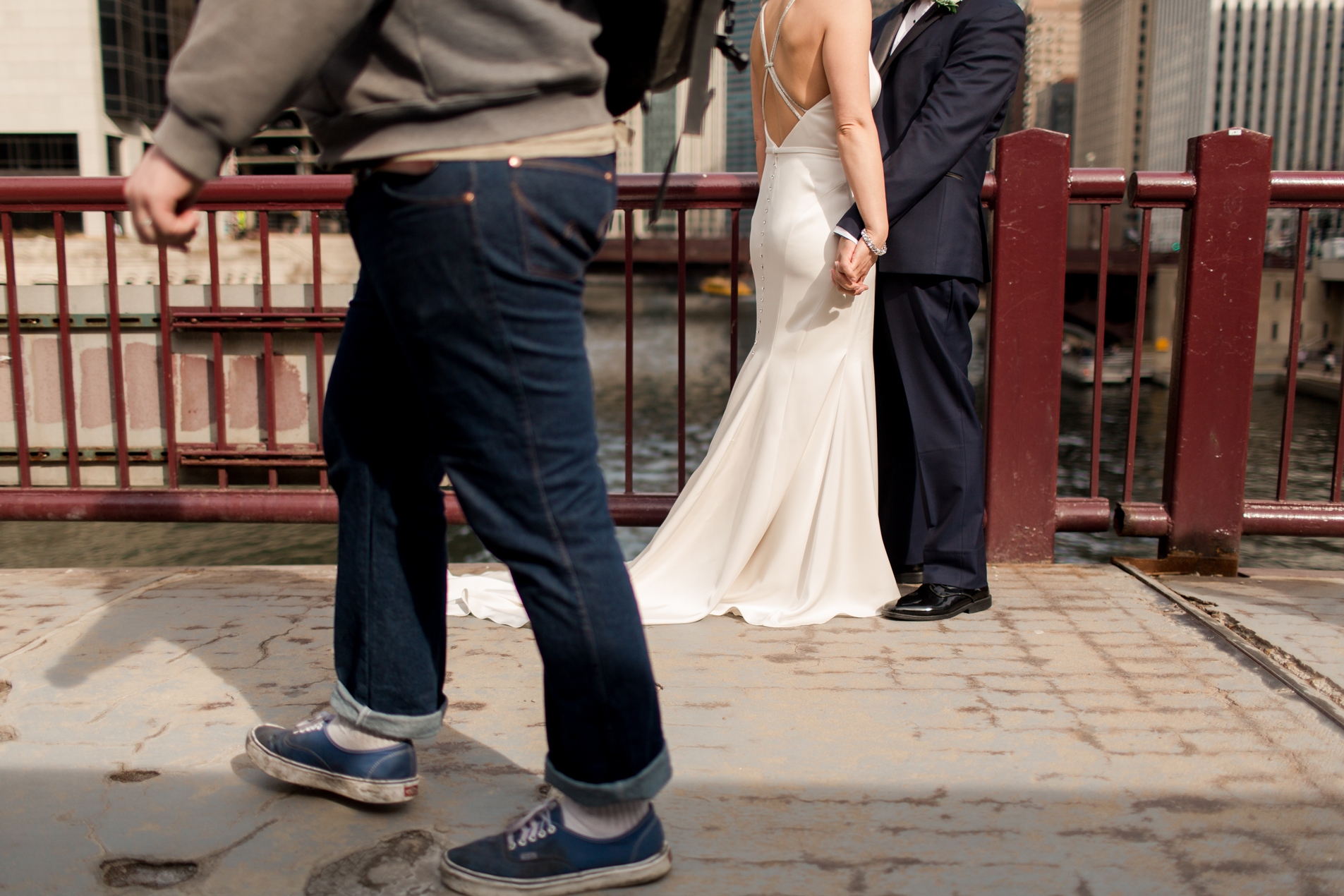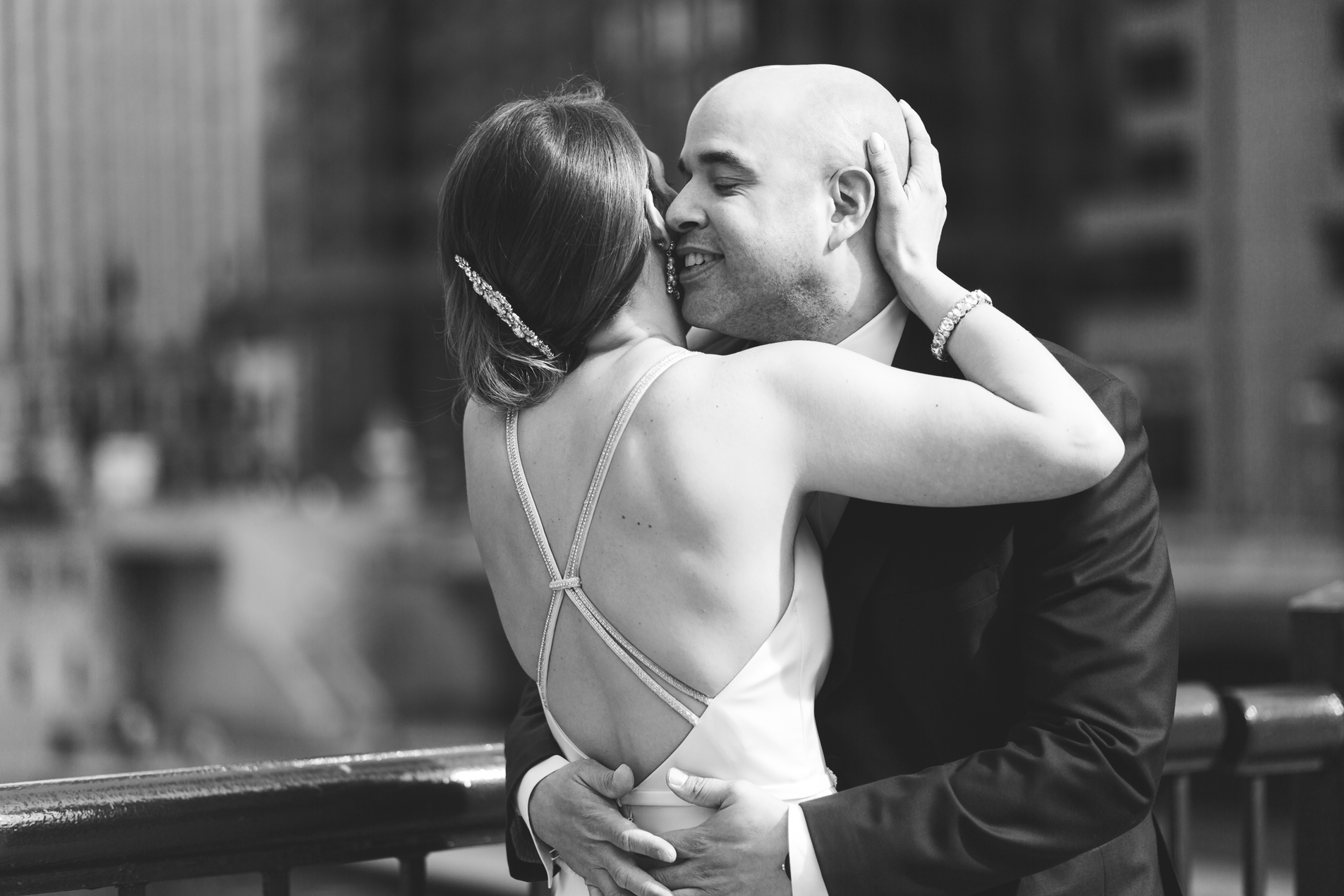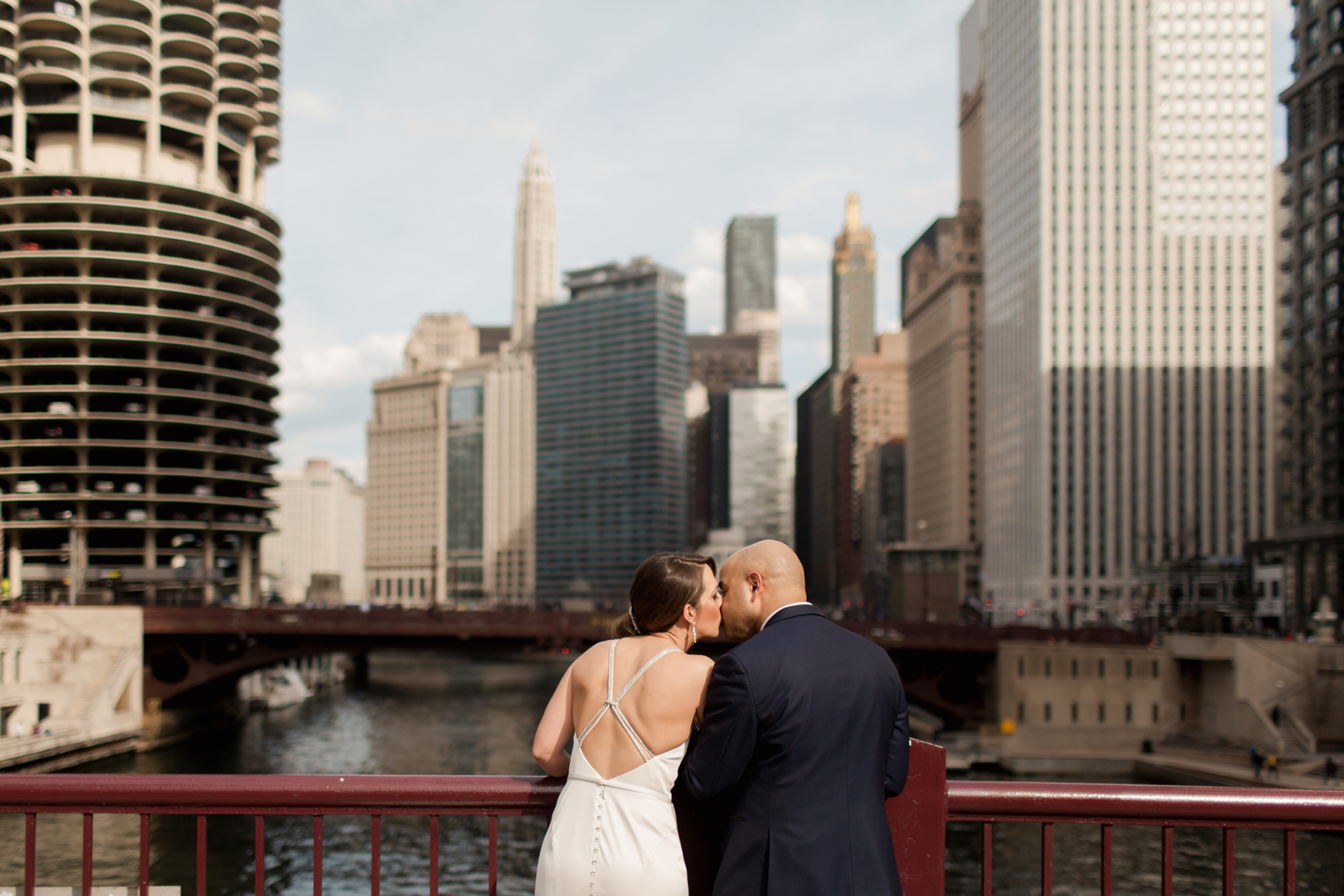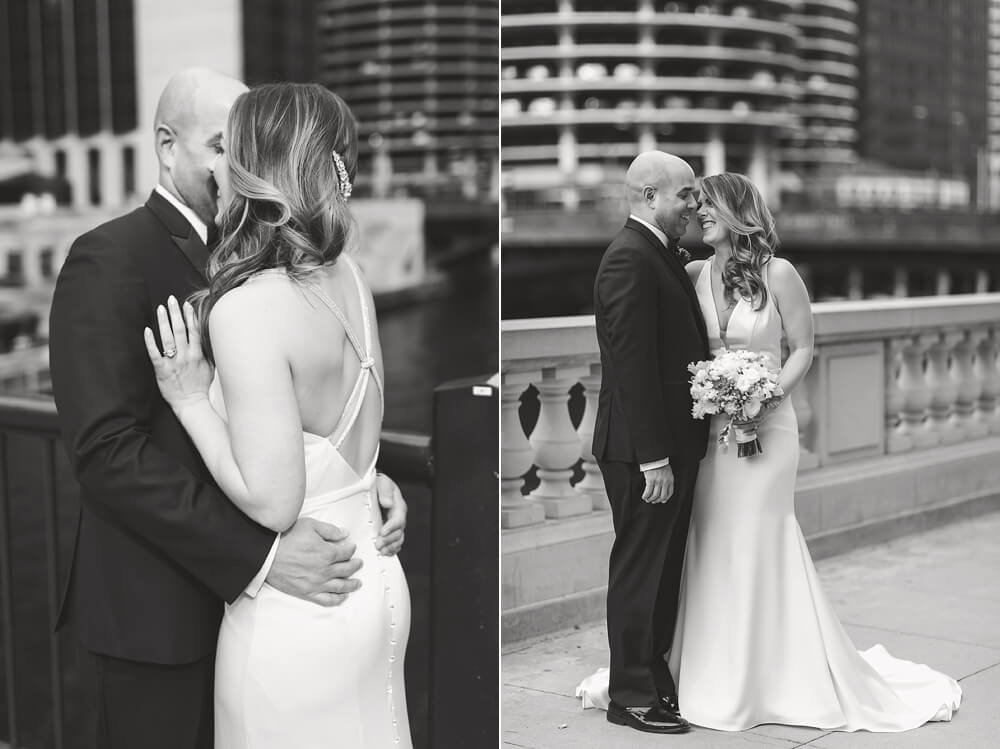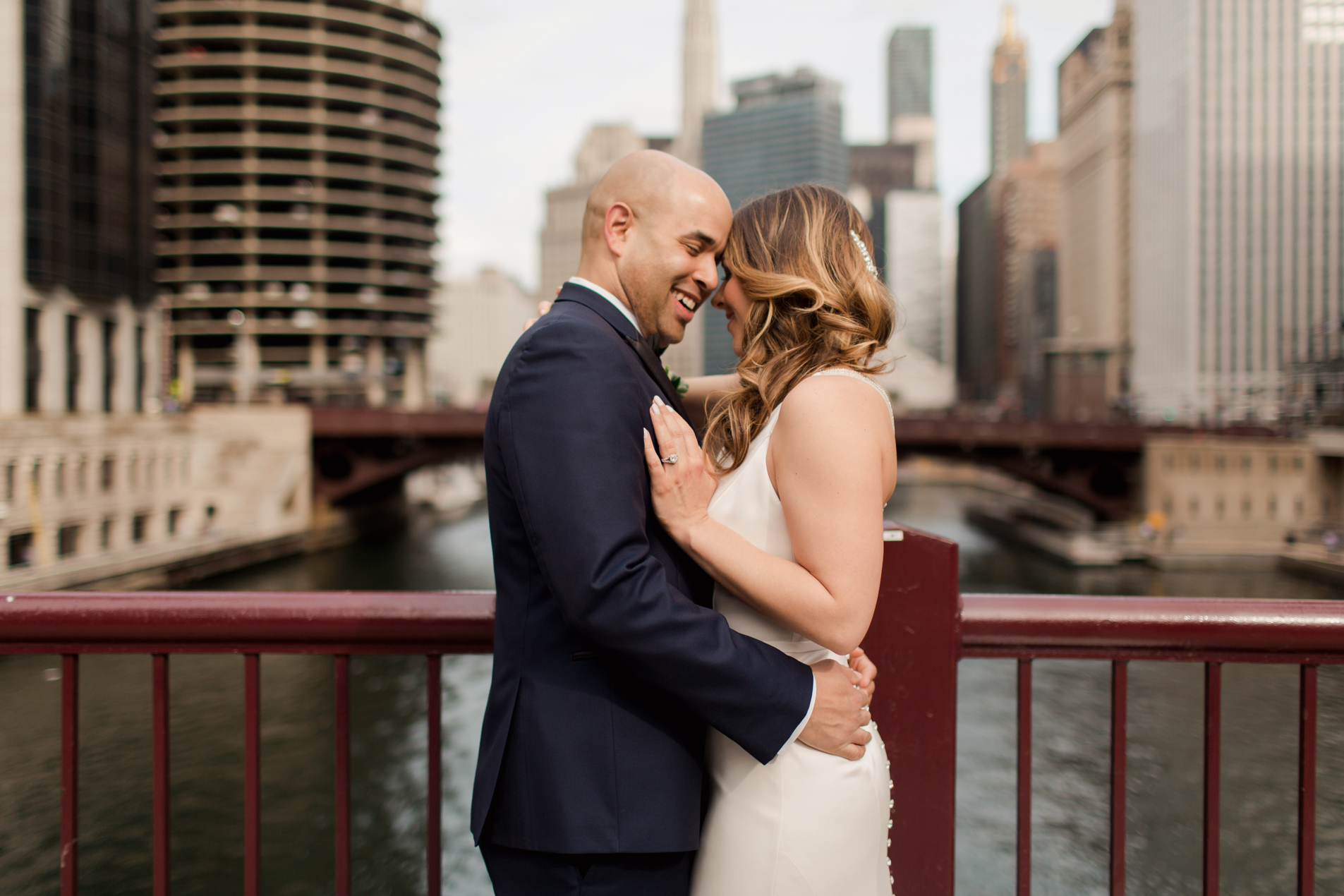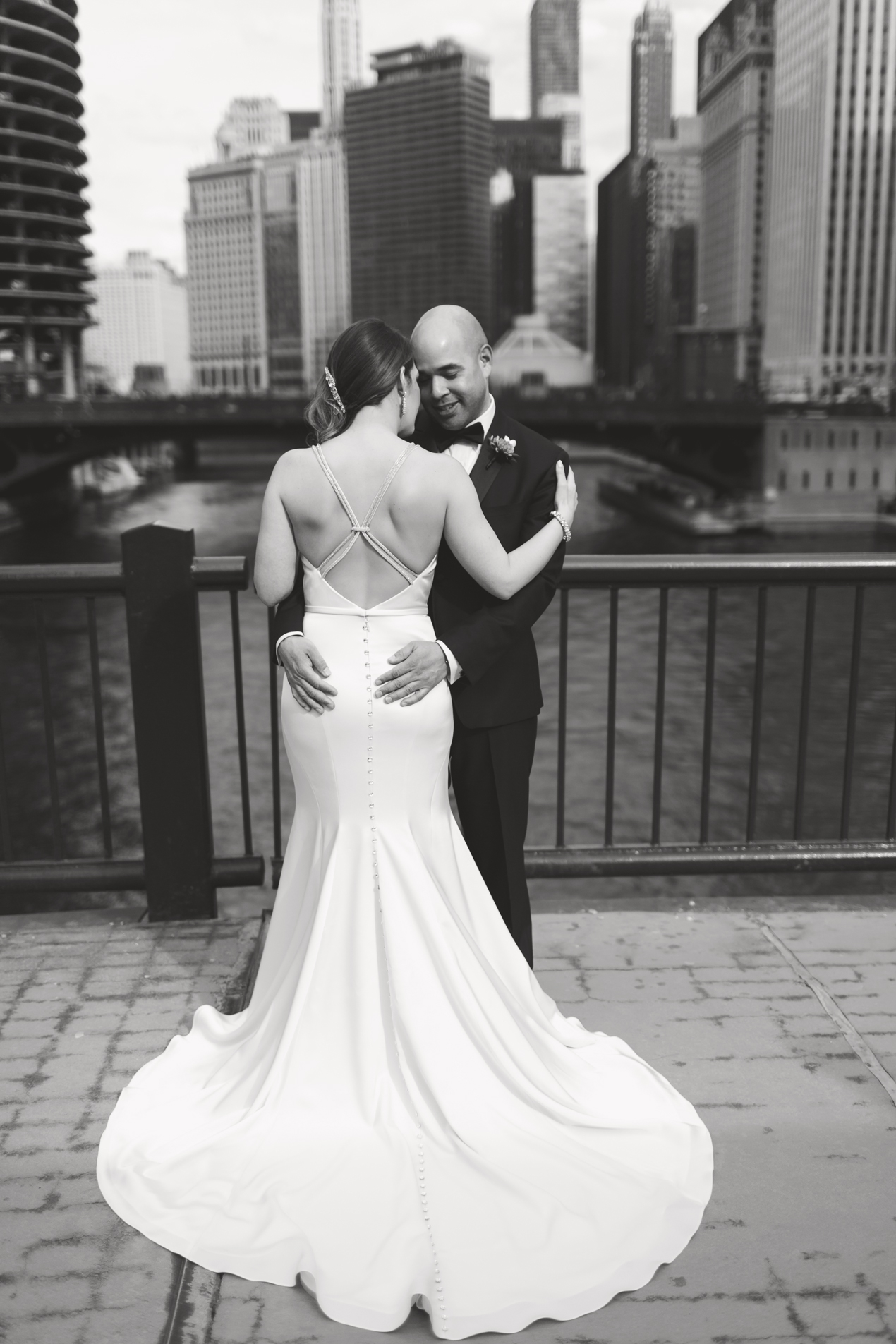 These beauties – such a delightfully fun group of ladies to spend the day with!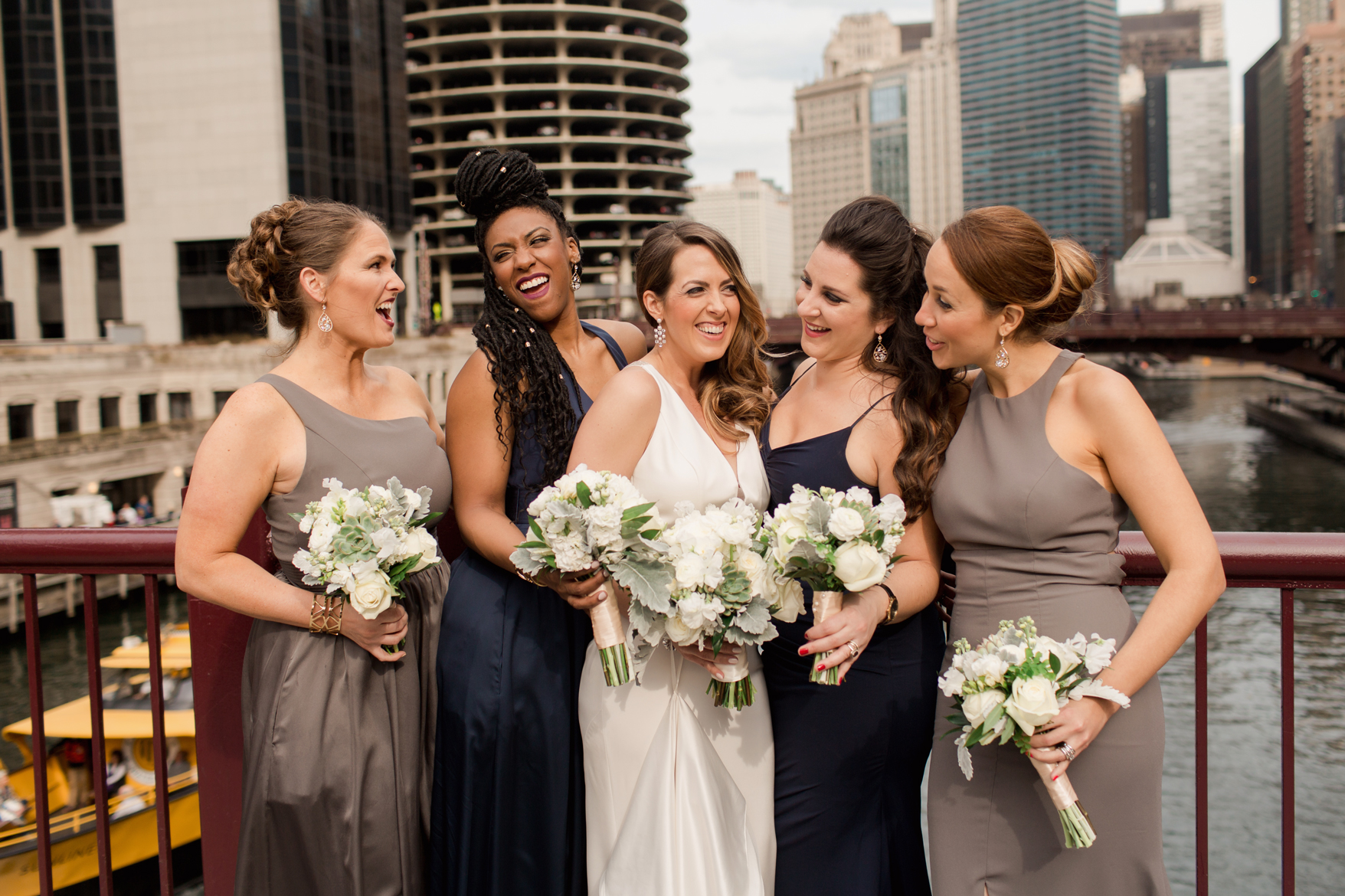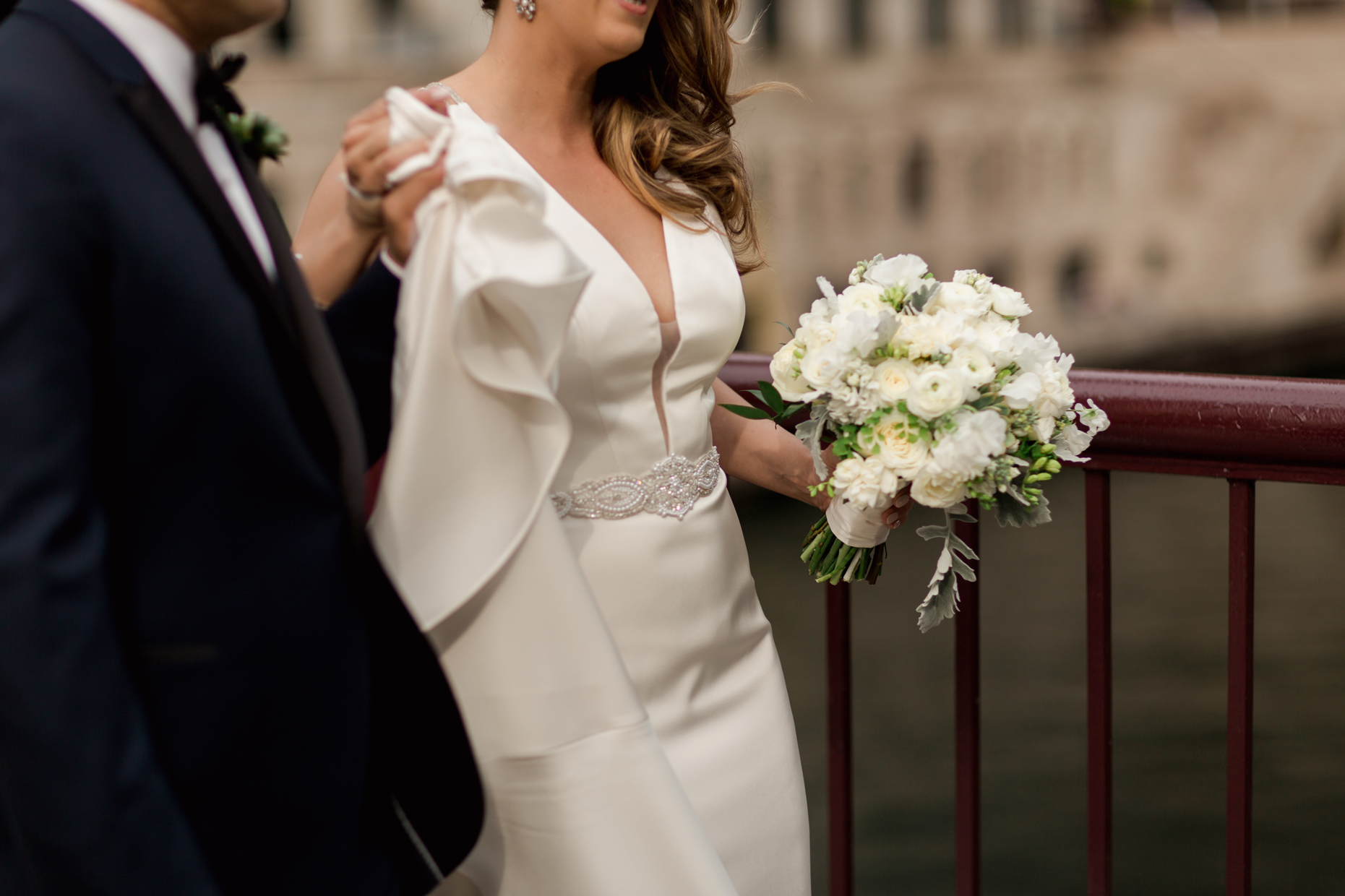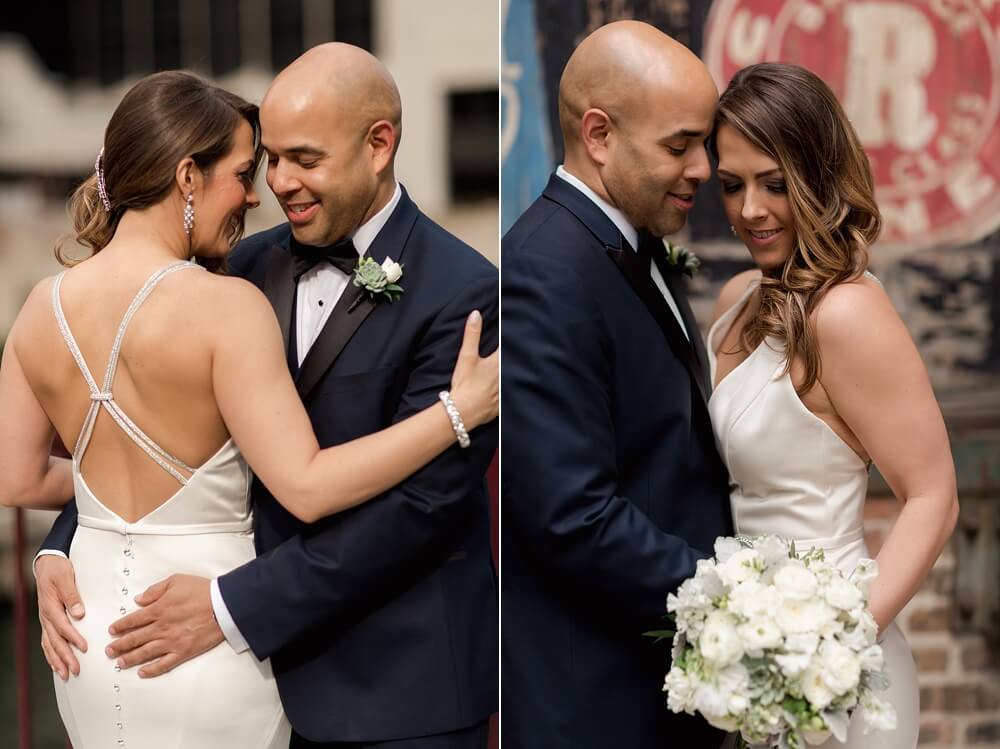 Obsessed.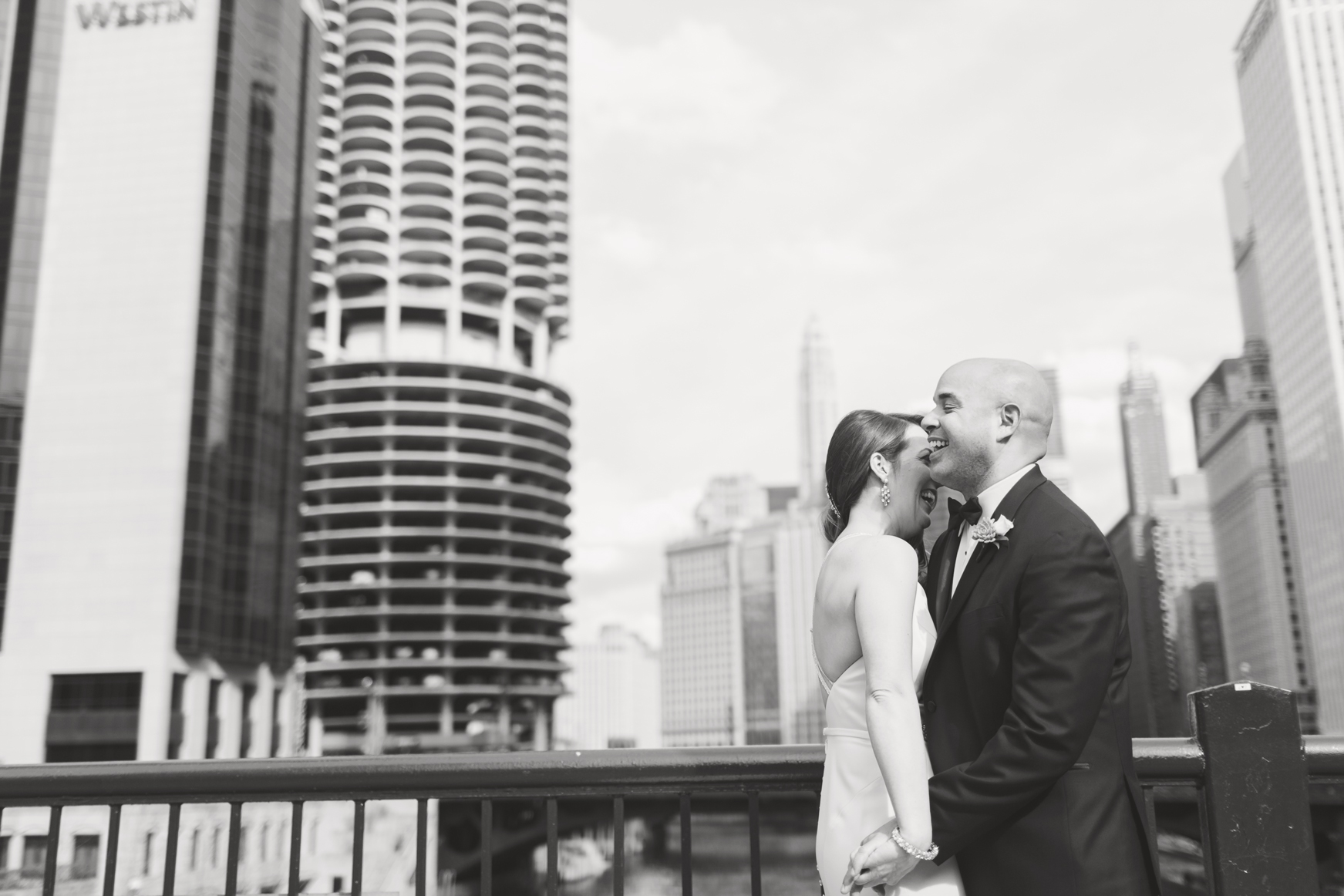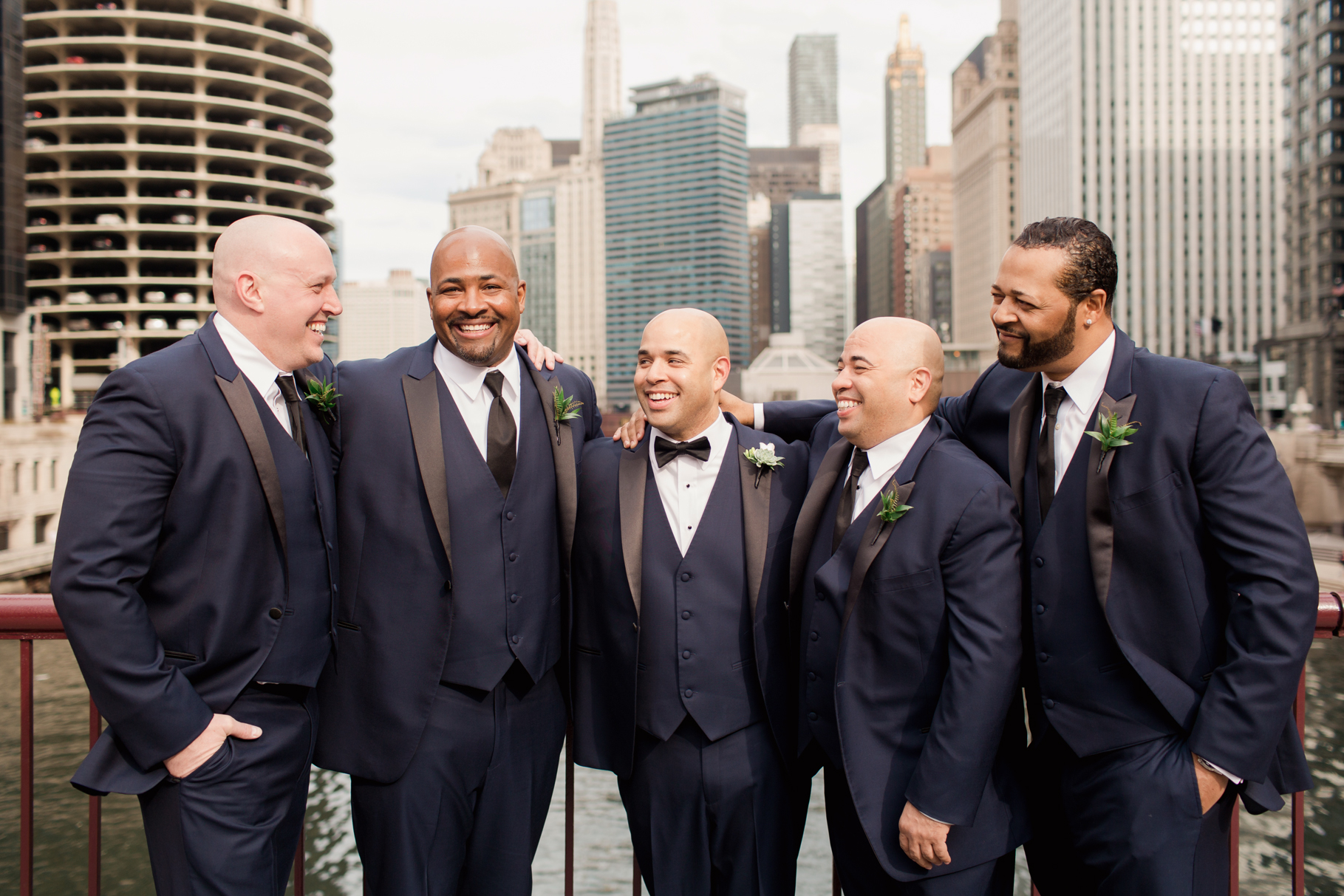 That Dad first look, always so fun!
I super love this : )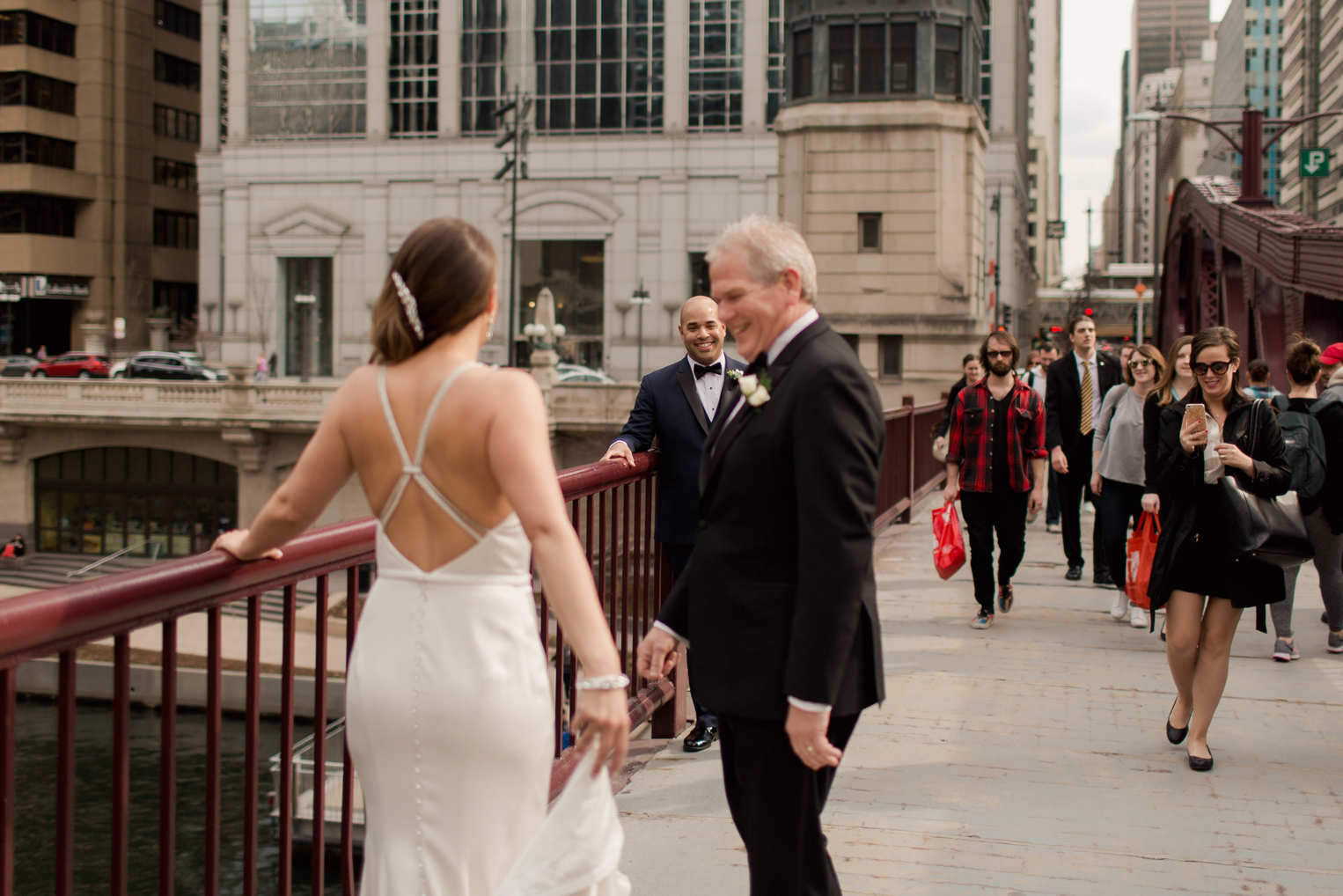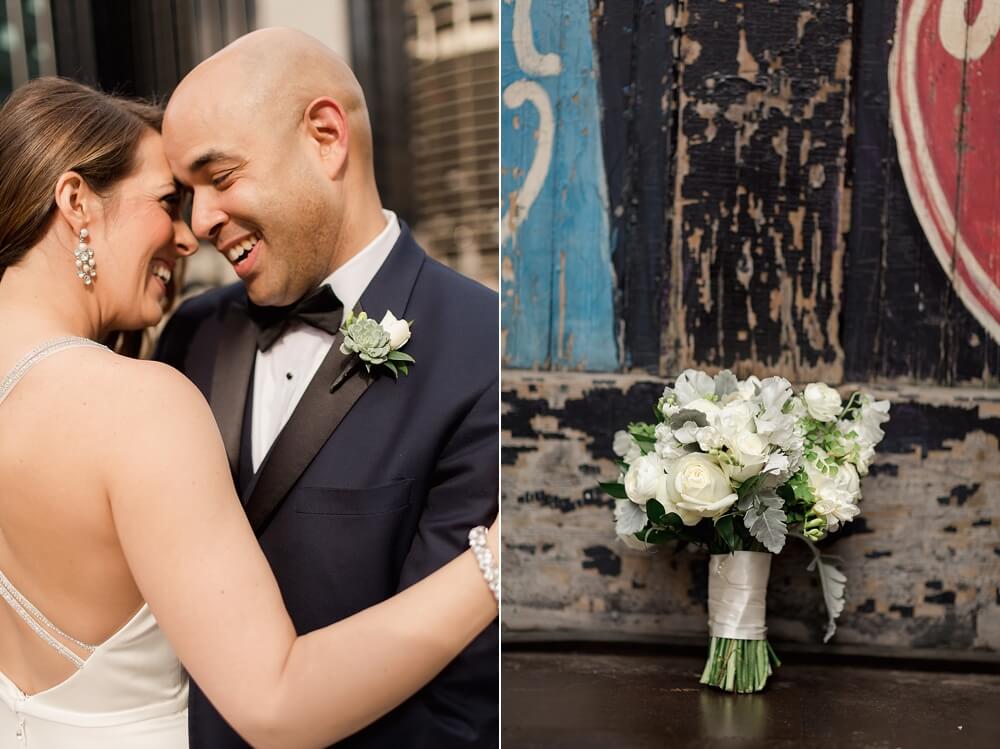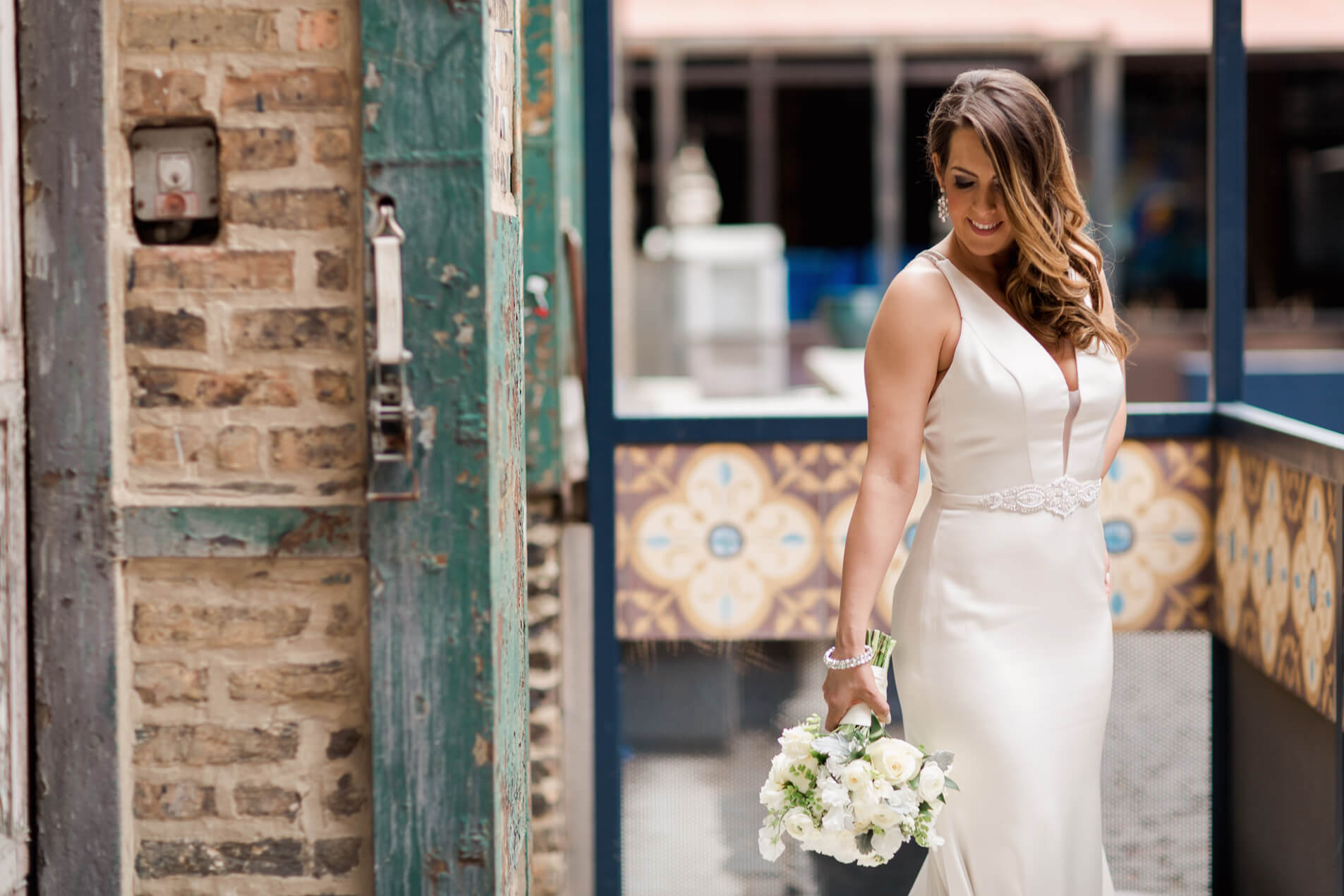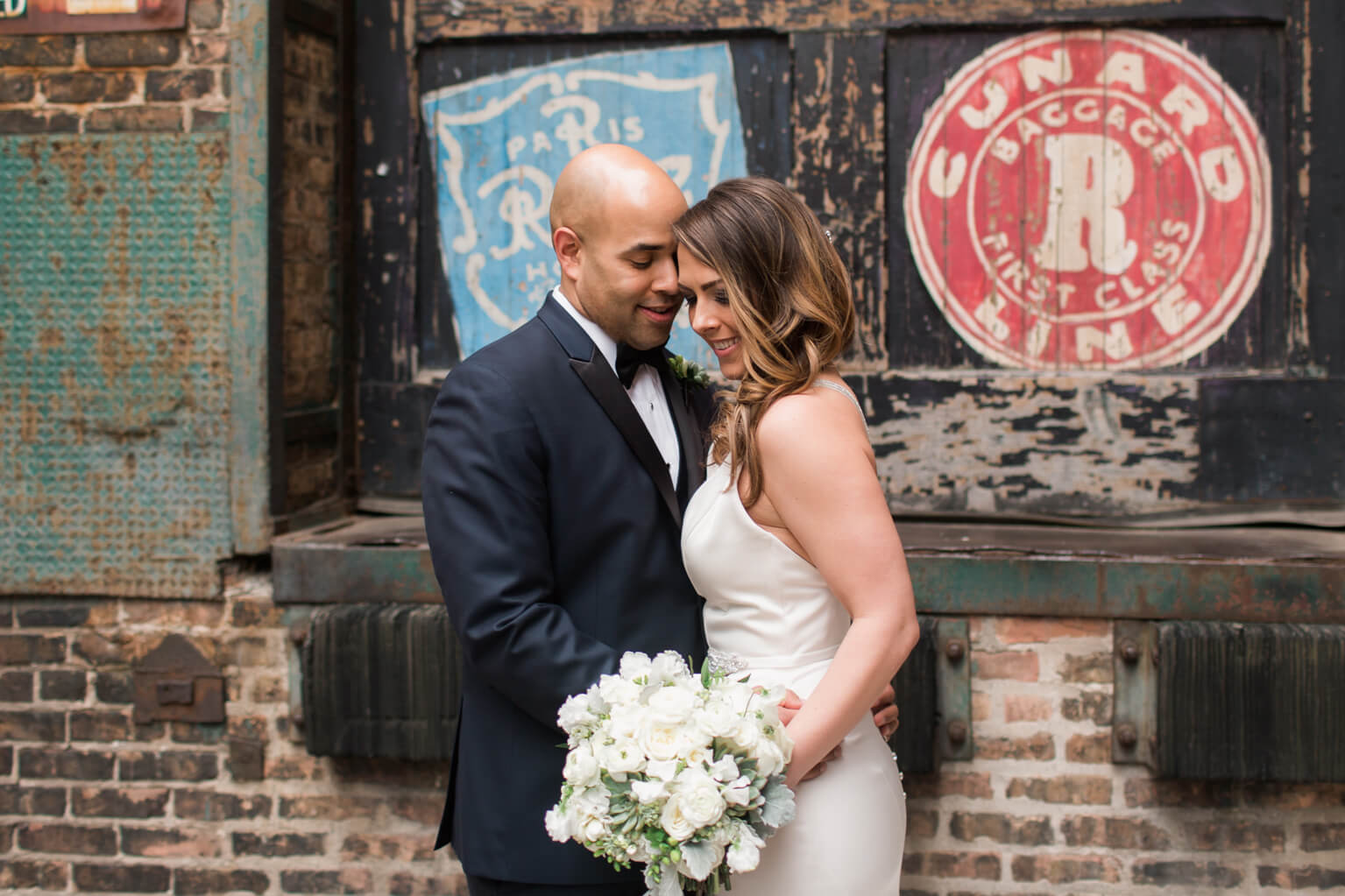 That's my 3rd shooter there showing off our combined photo genius work, I'm sure of it.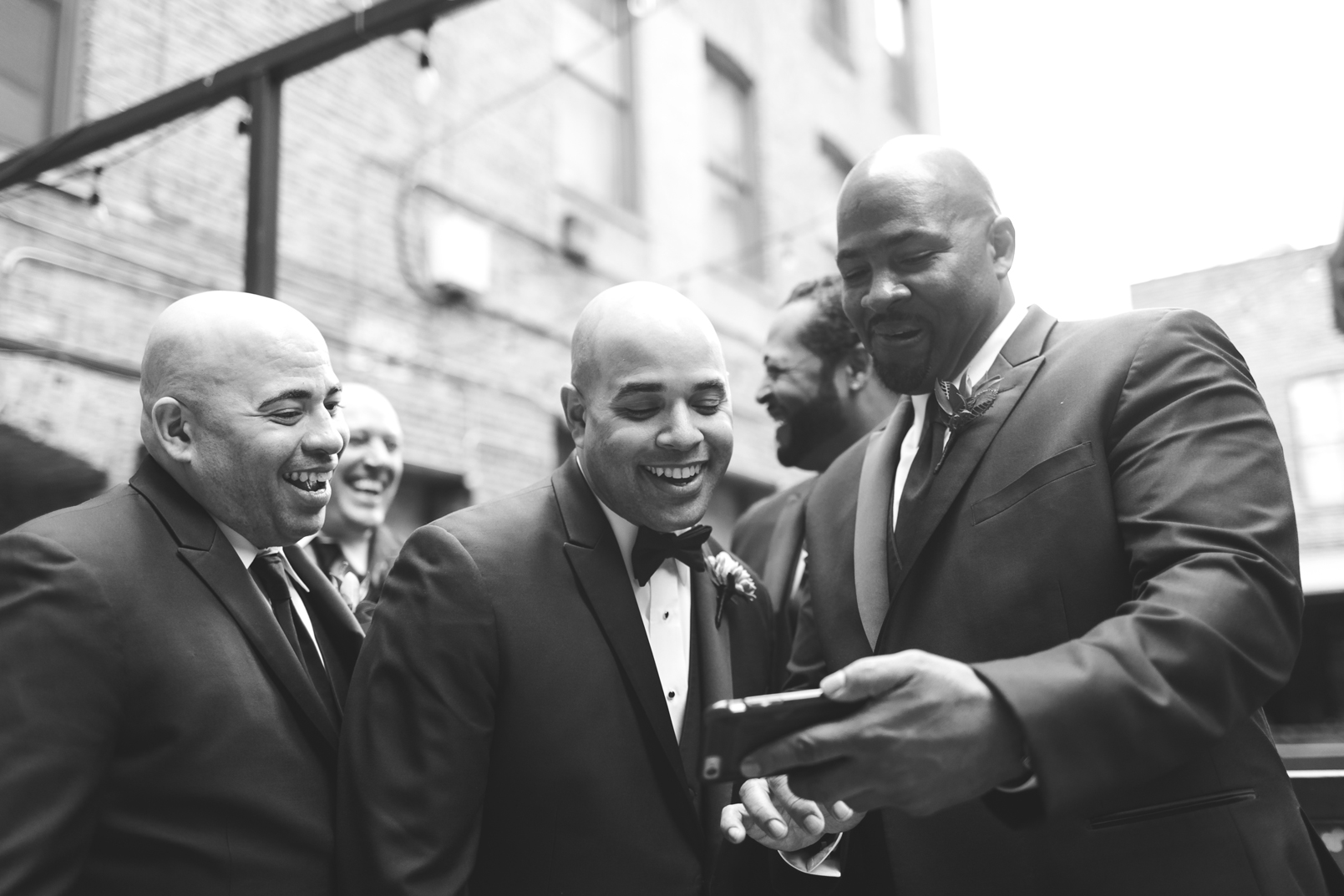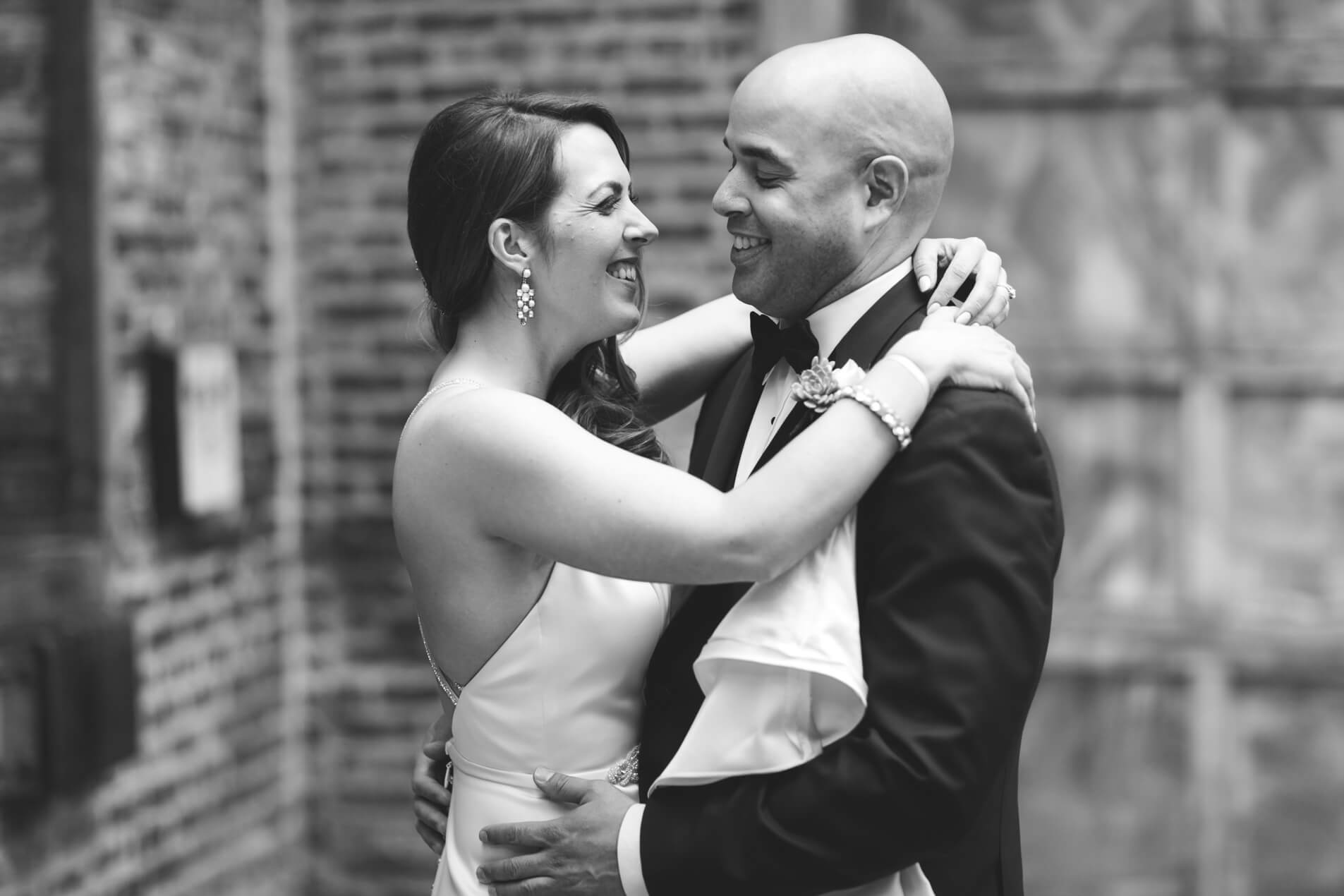 Total. Babes.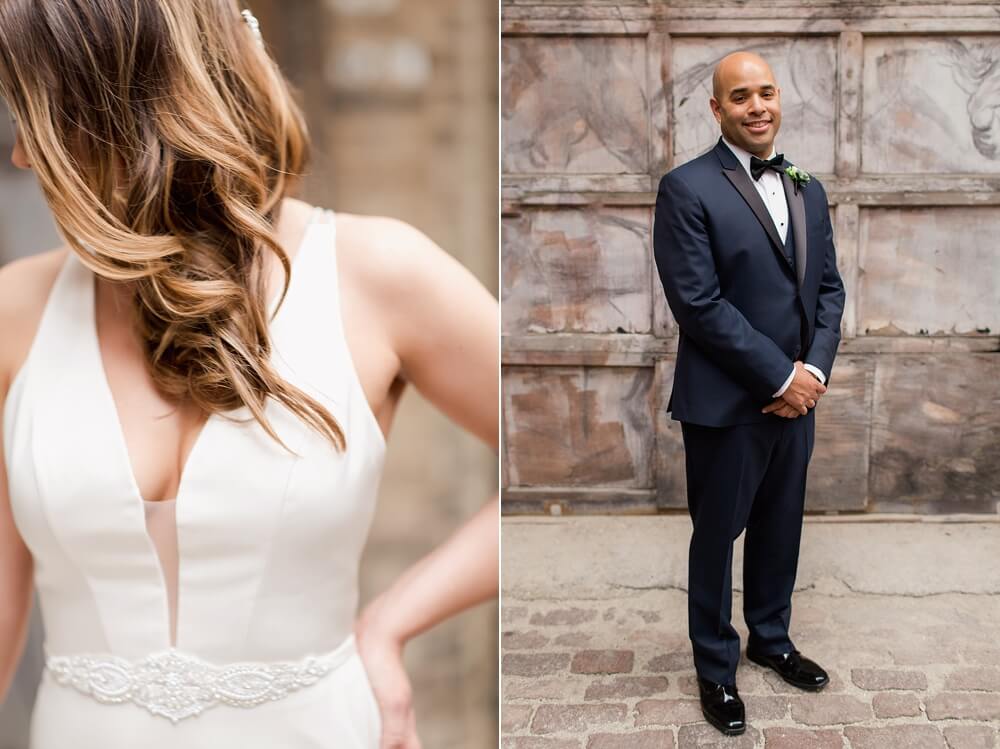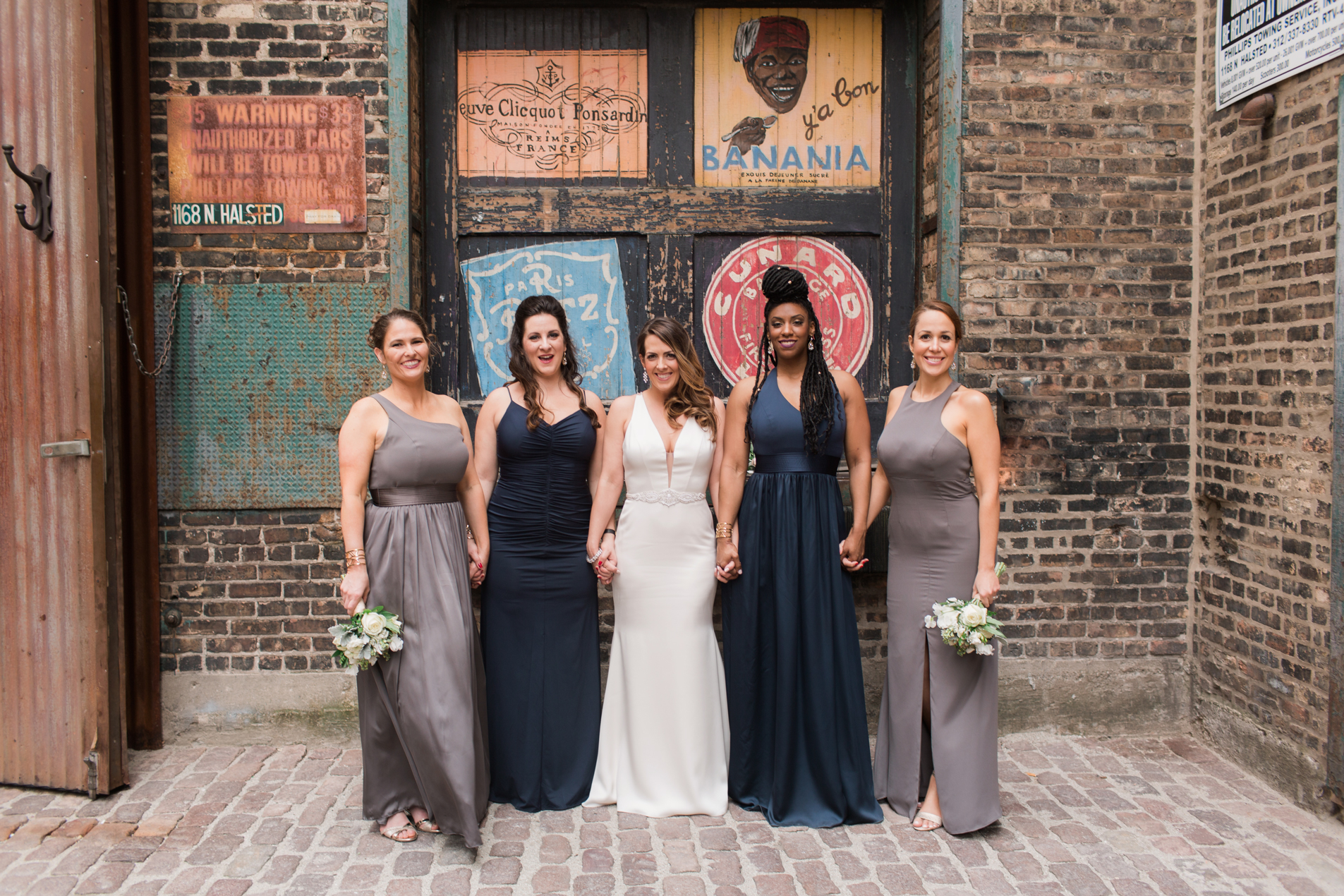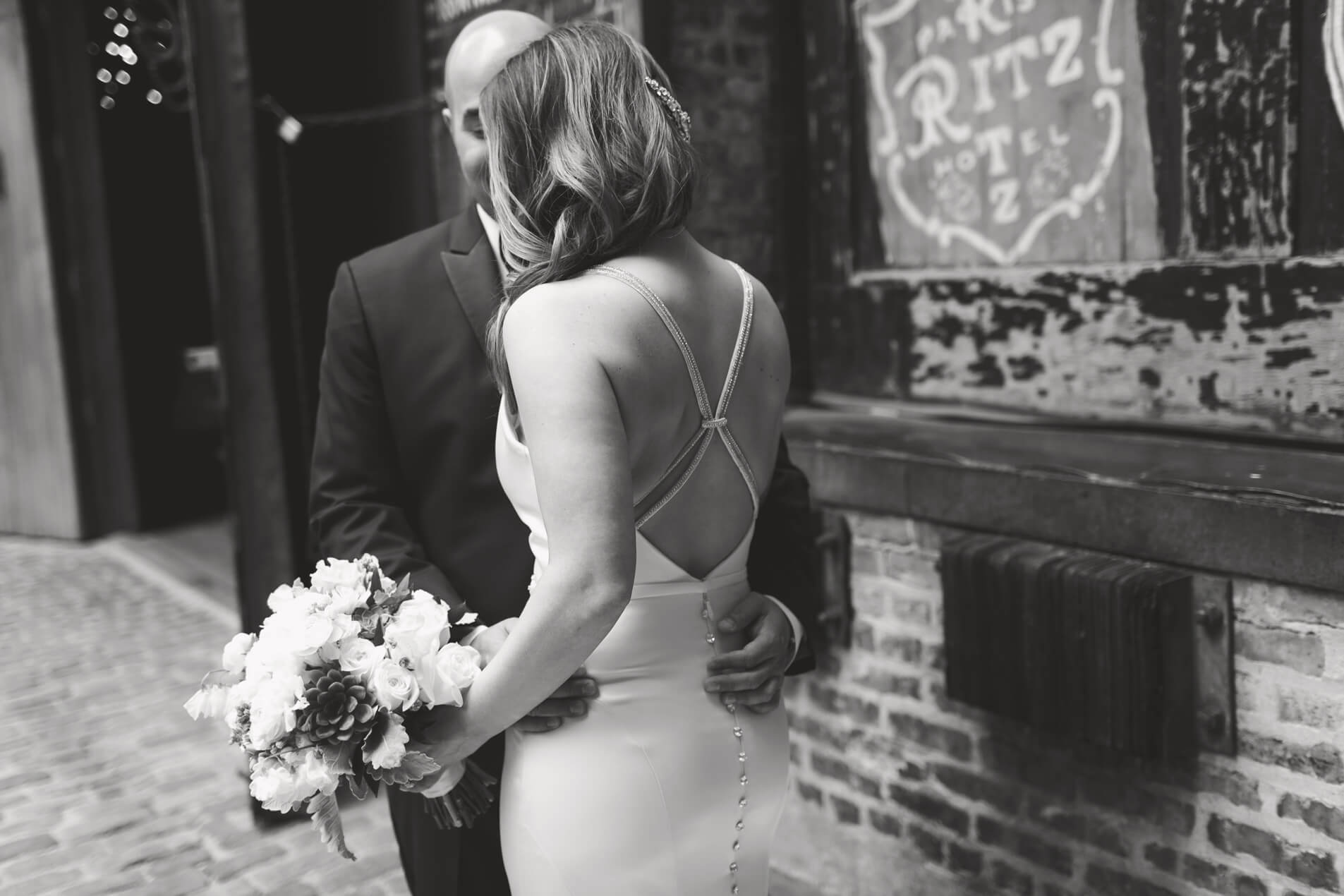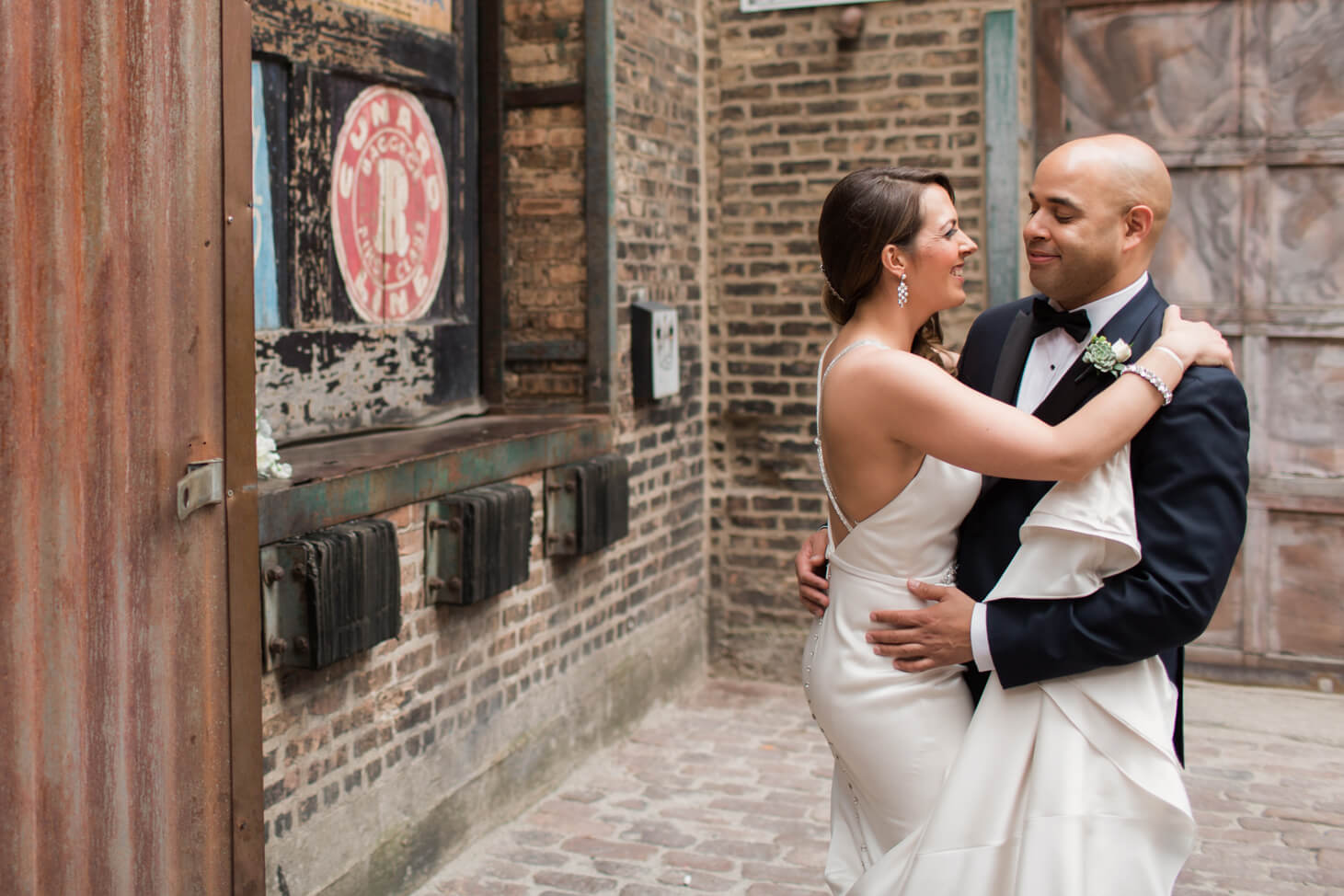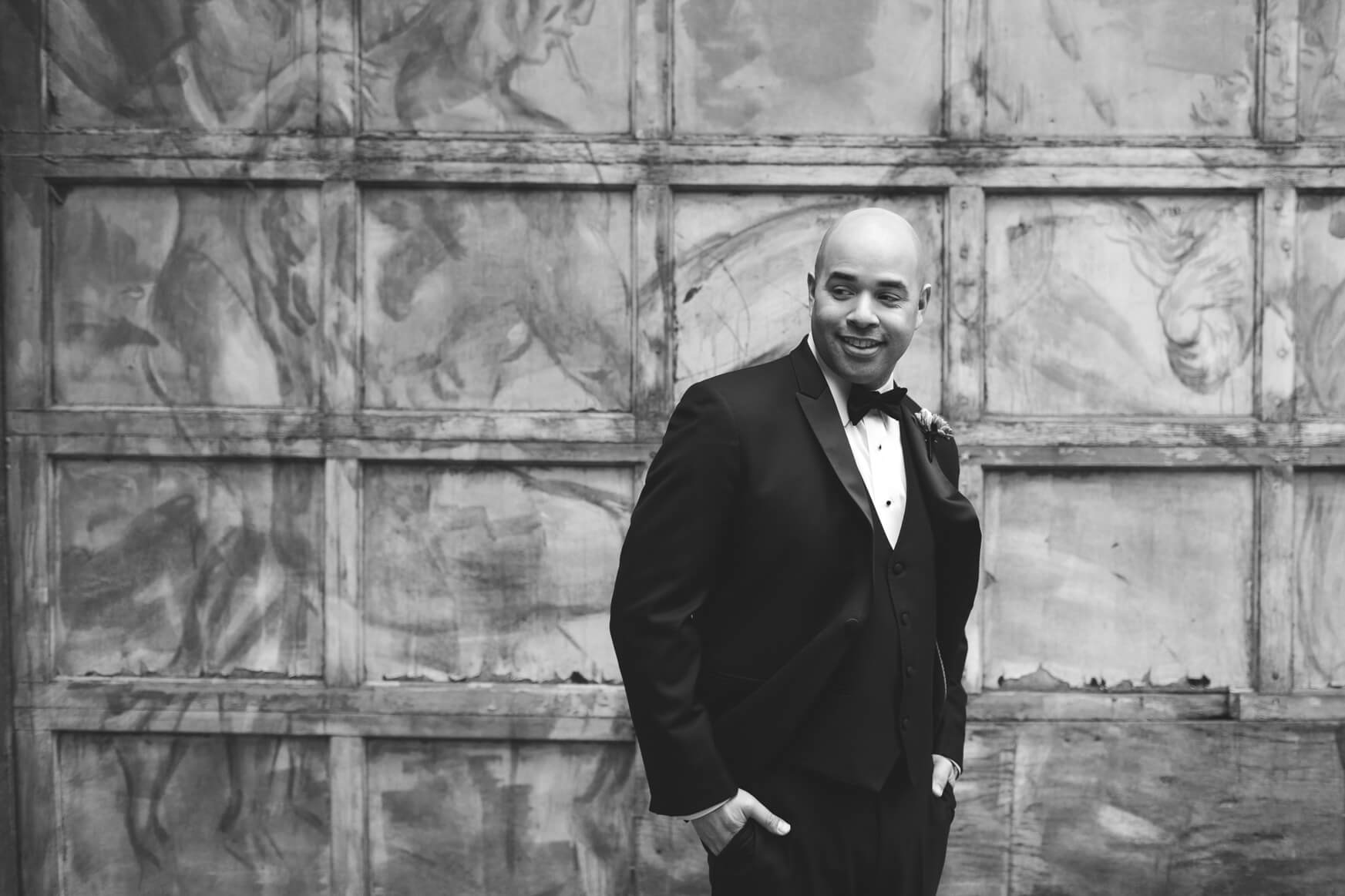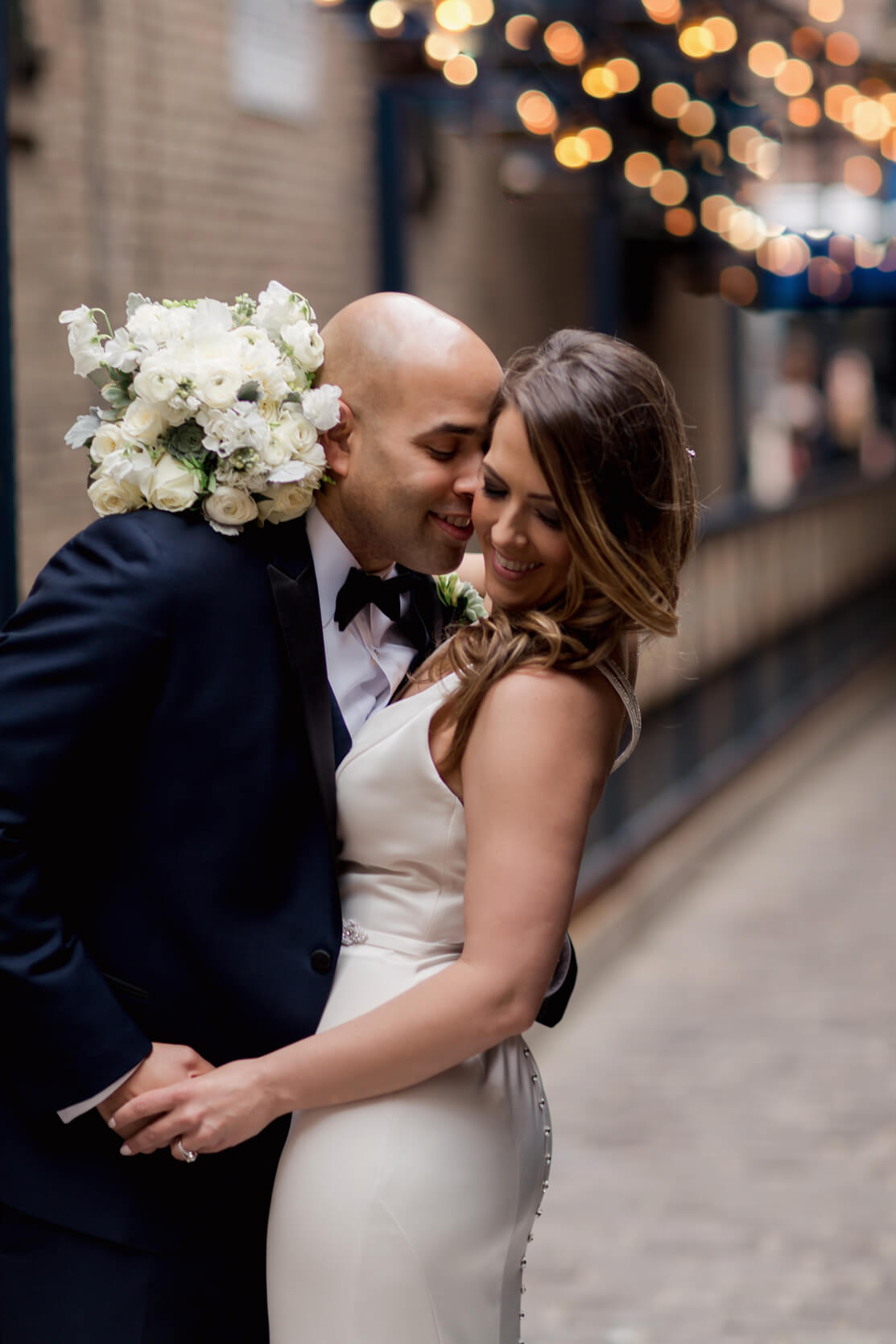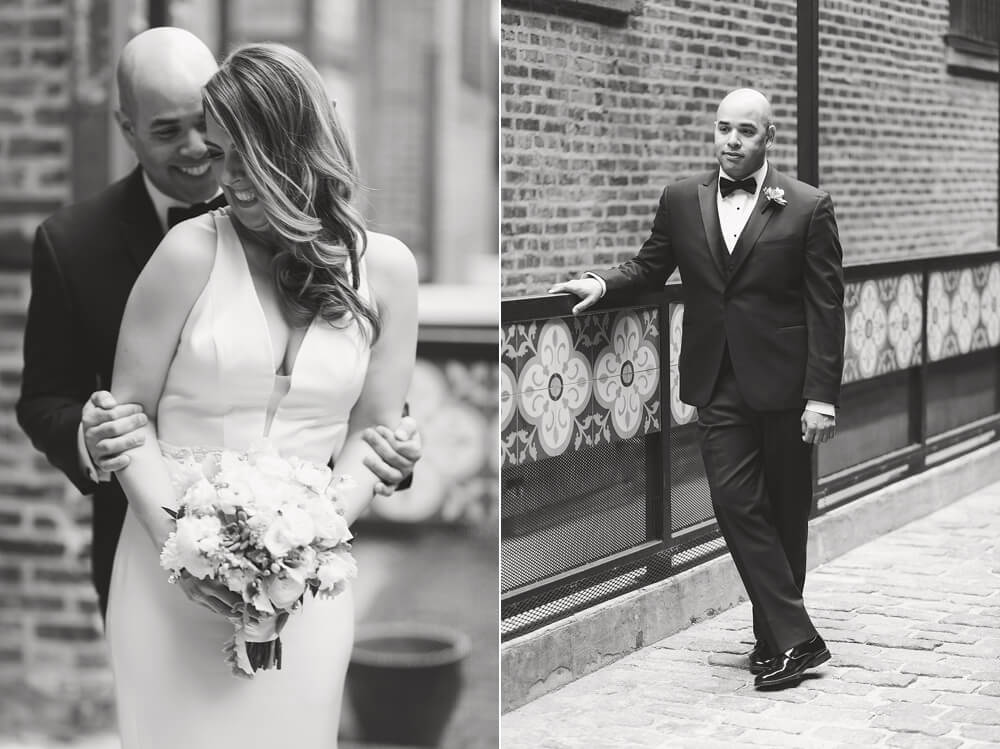 Truly an amazing group of humans right there : )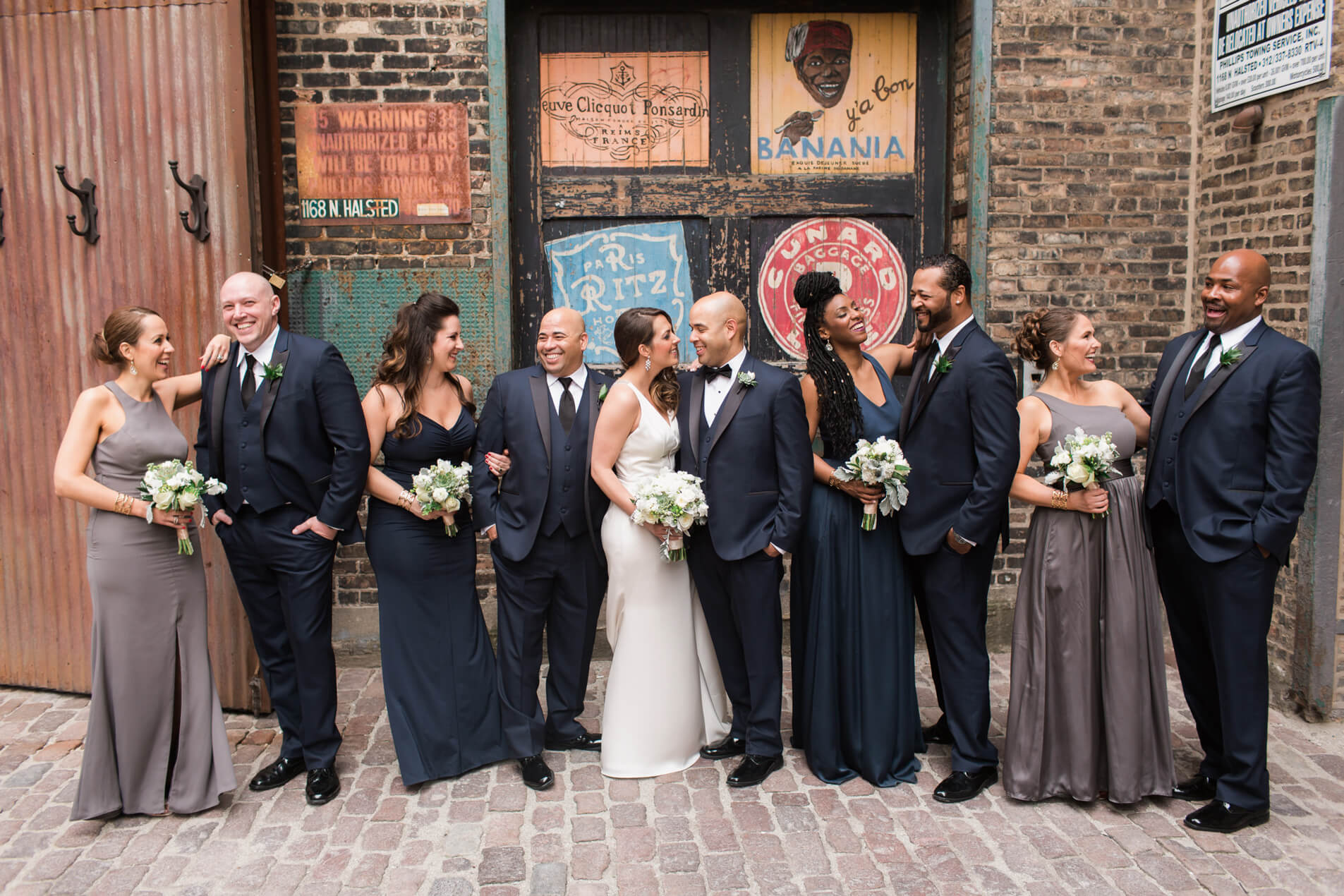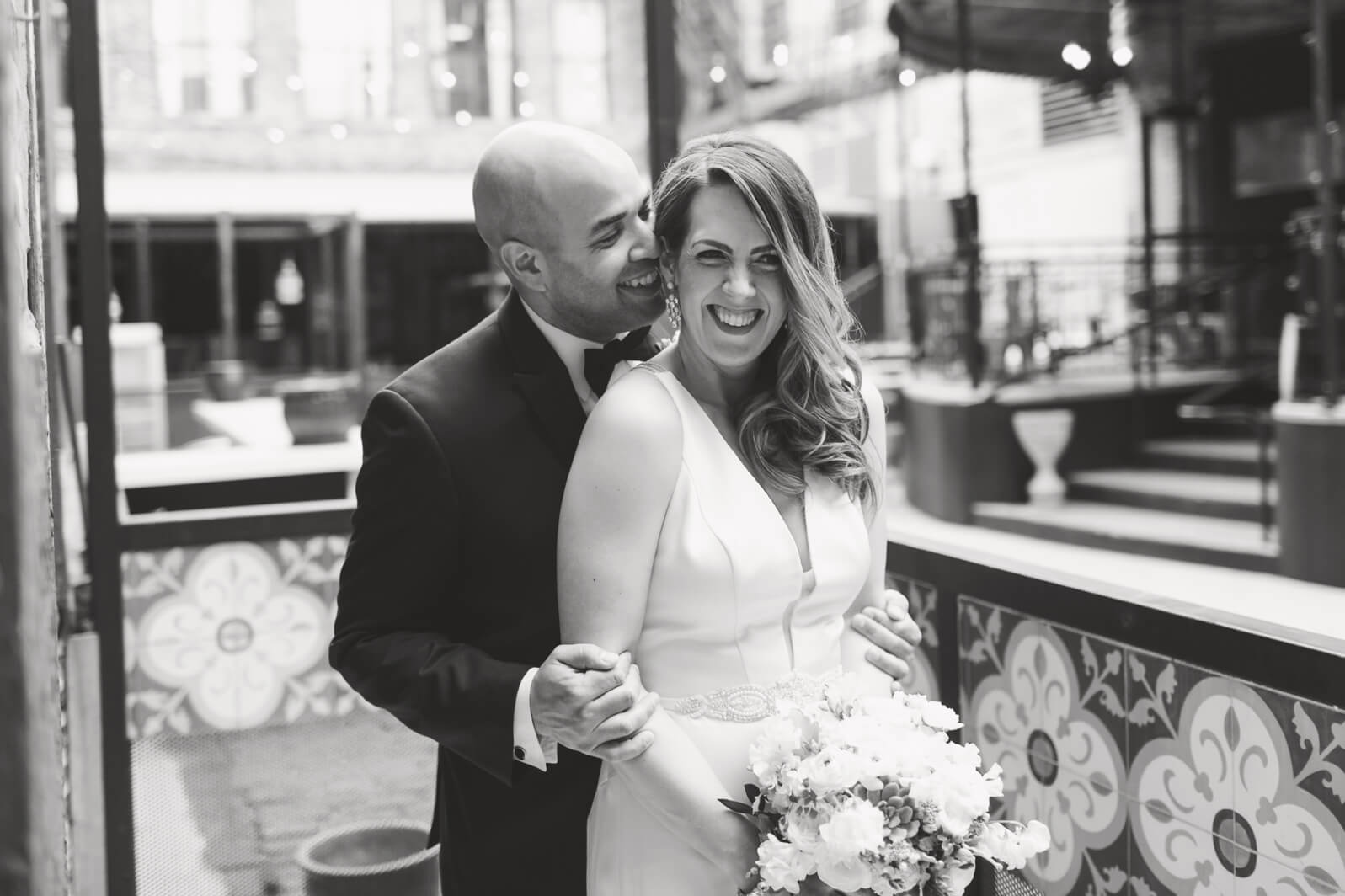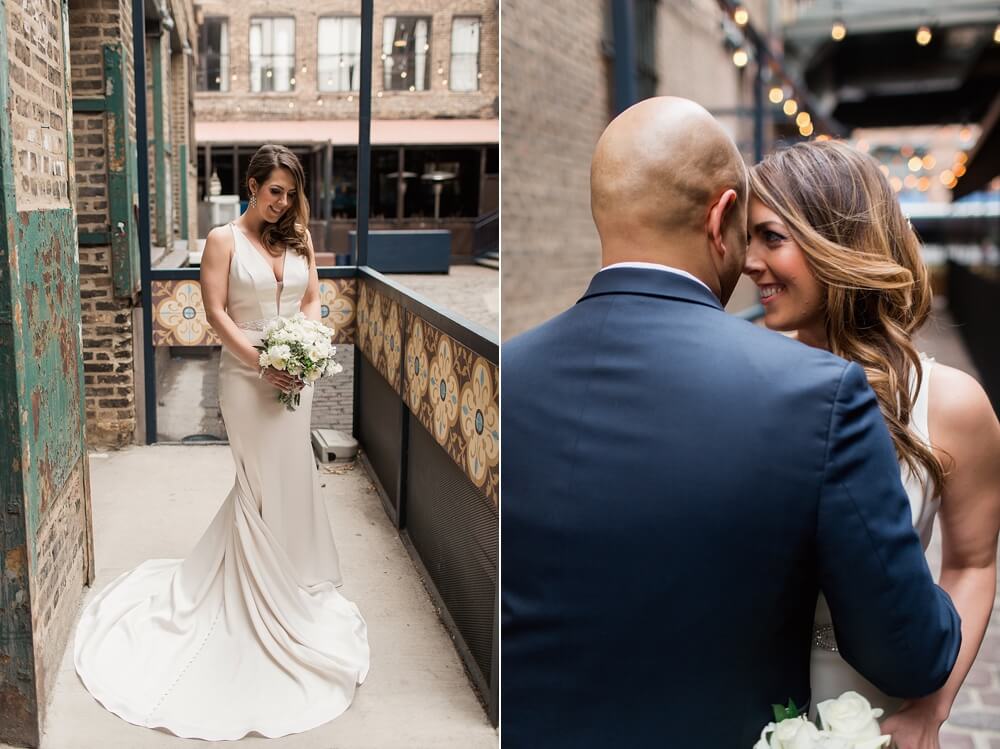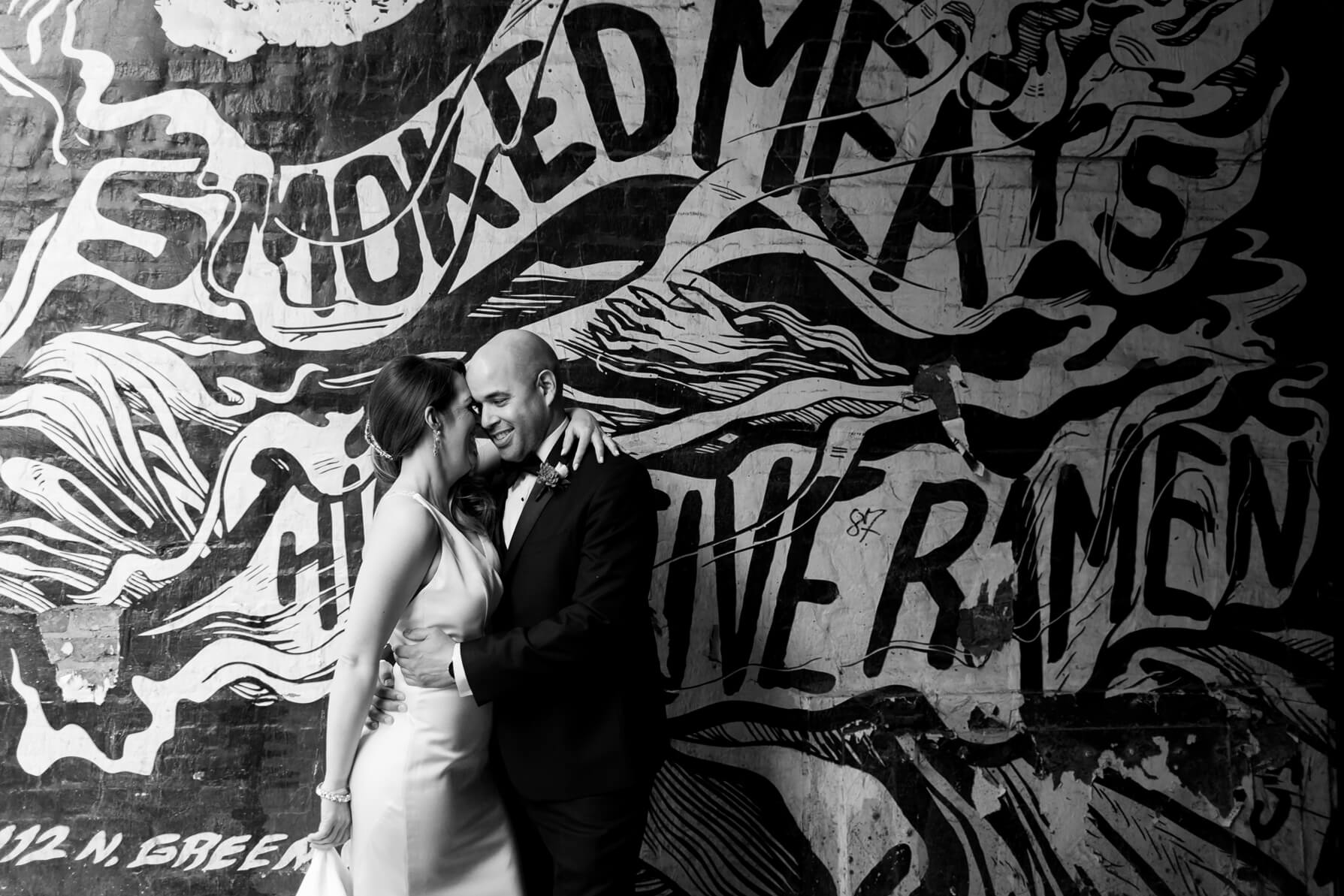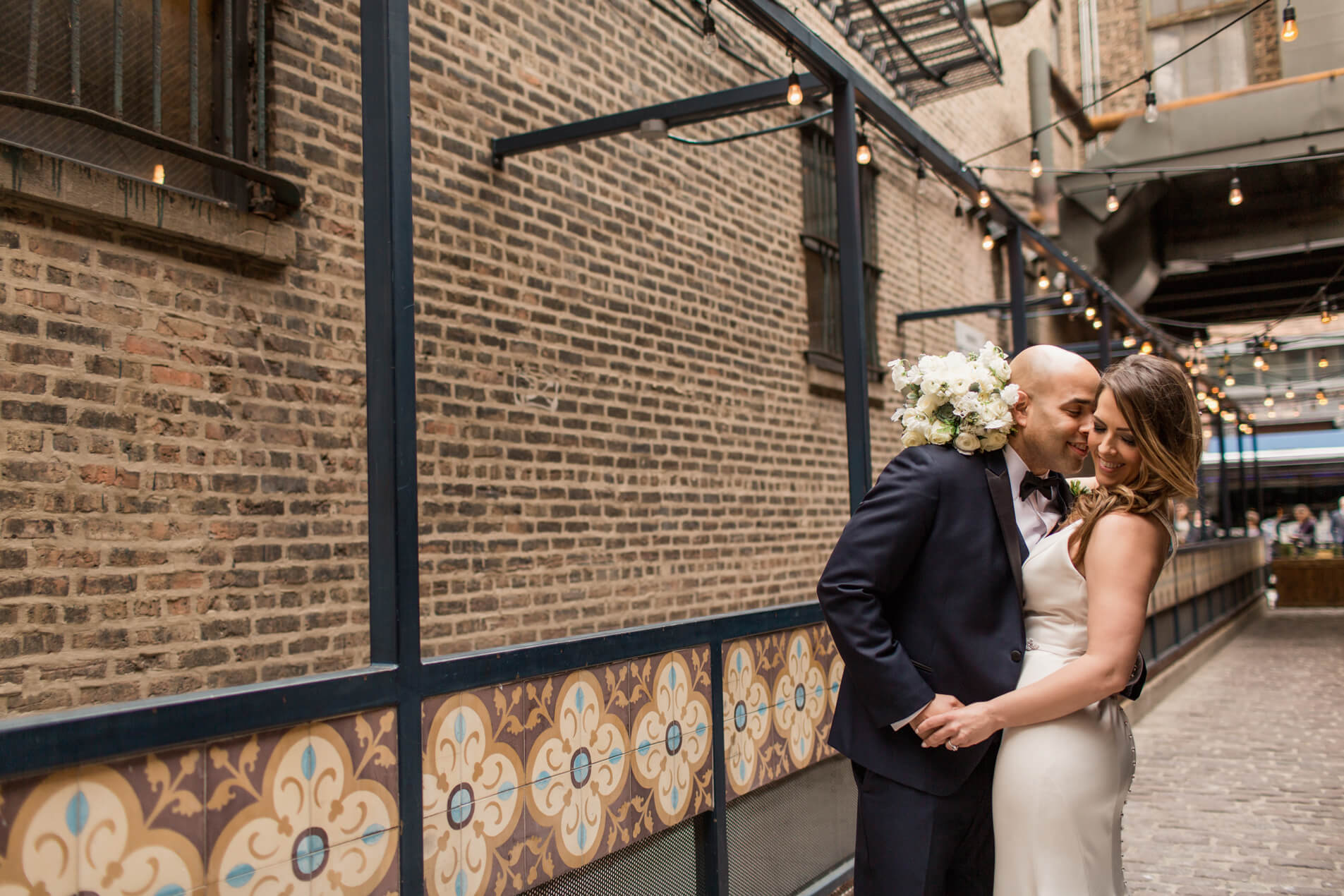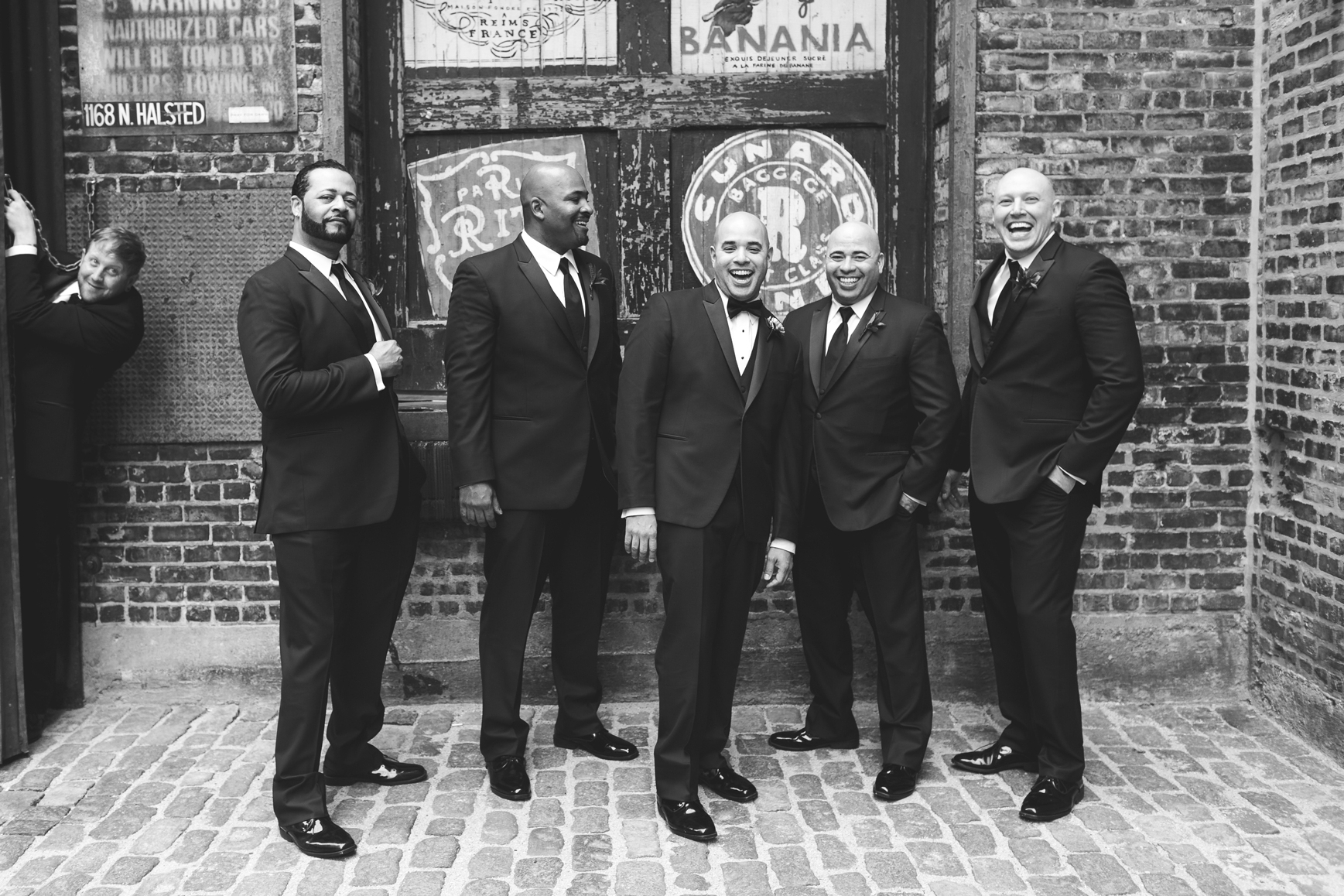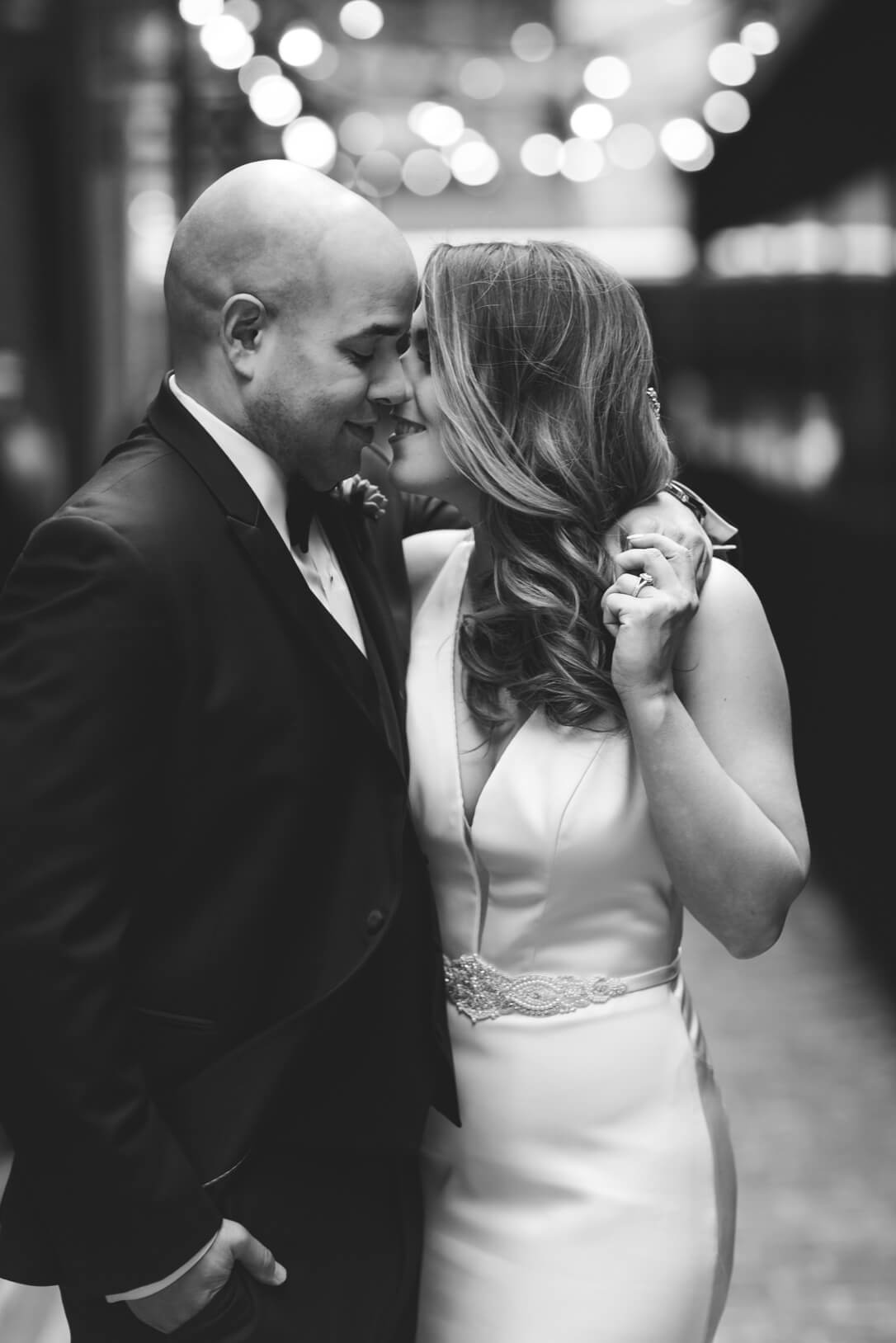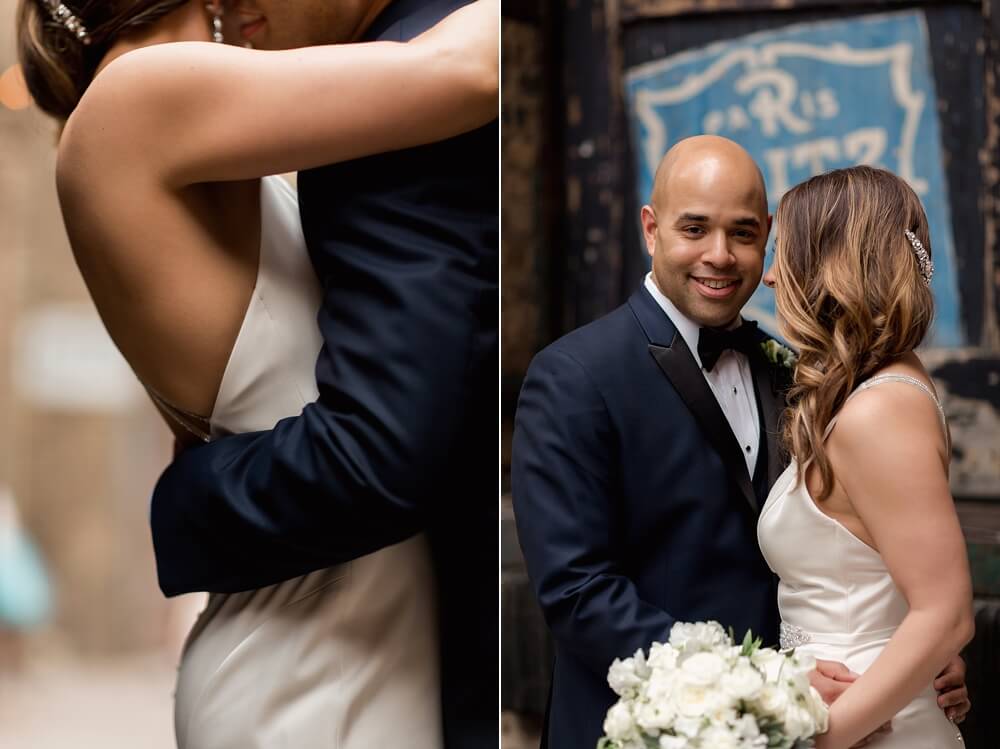 Love, love, love!!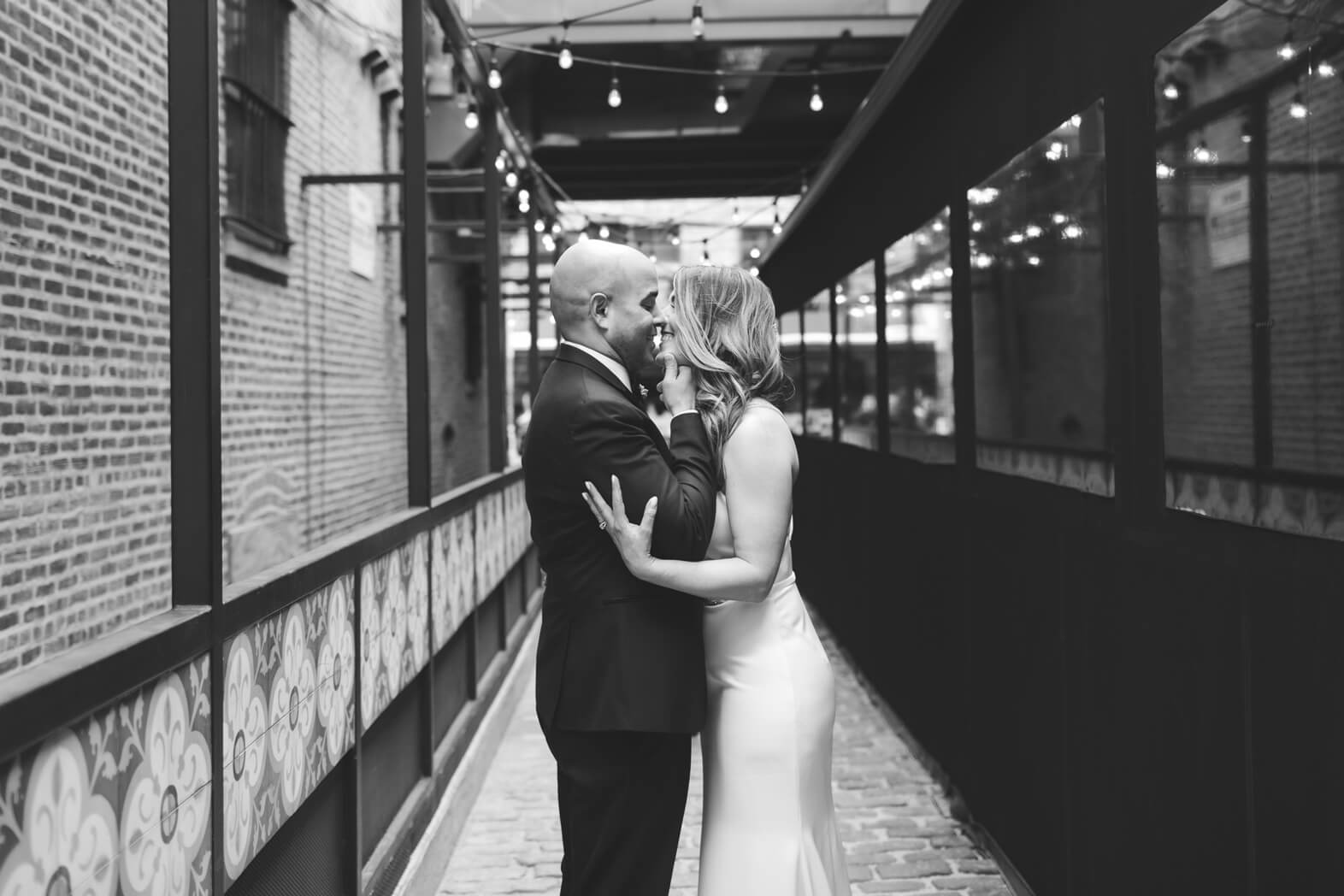 Then it was time for the shindig to start! Ceremony + Reception were held at City View Loft.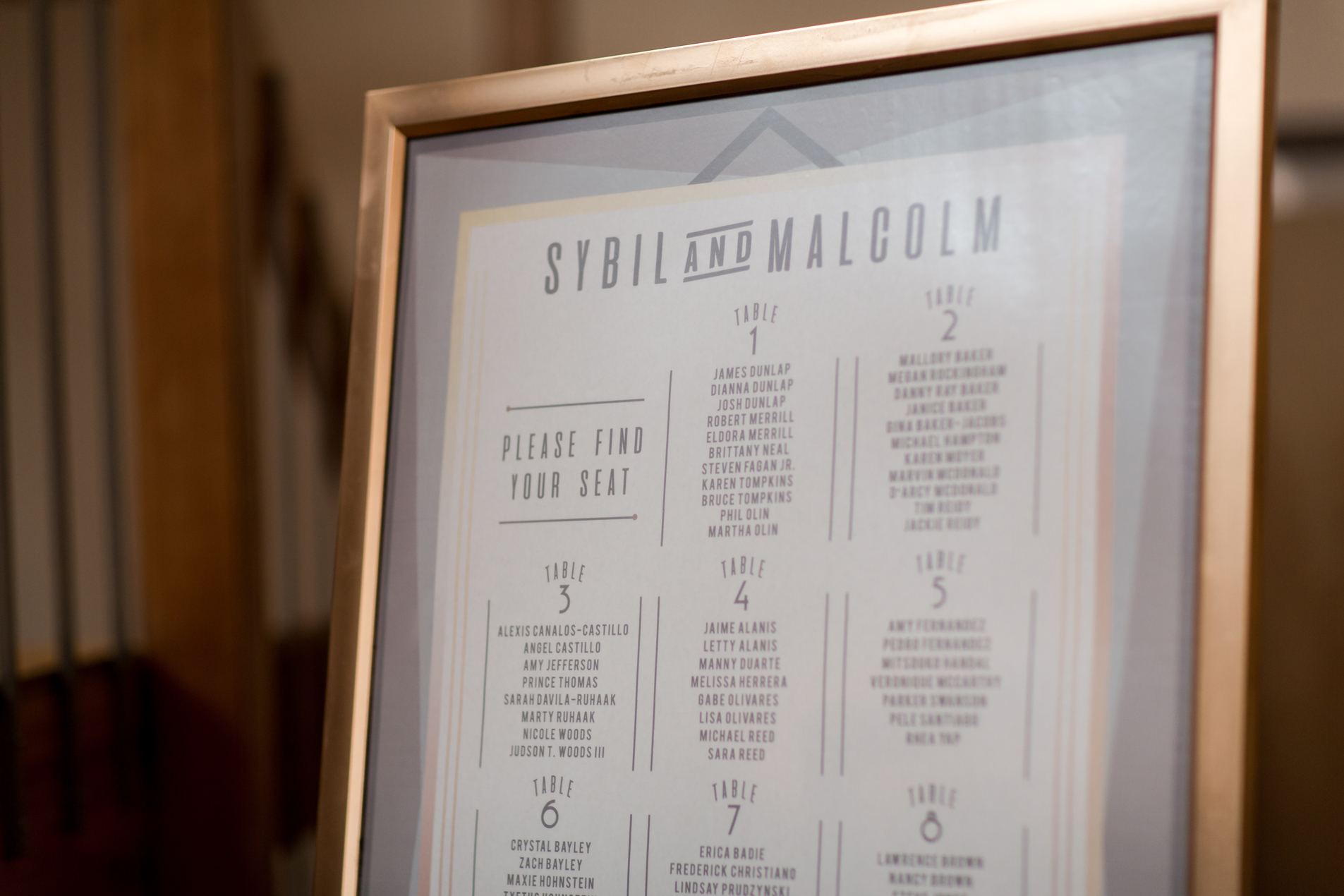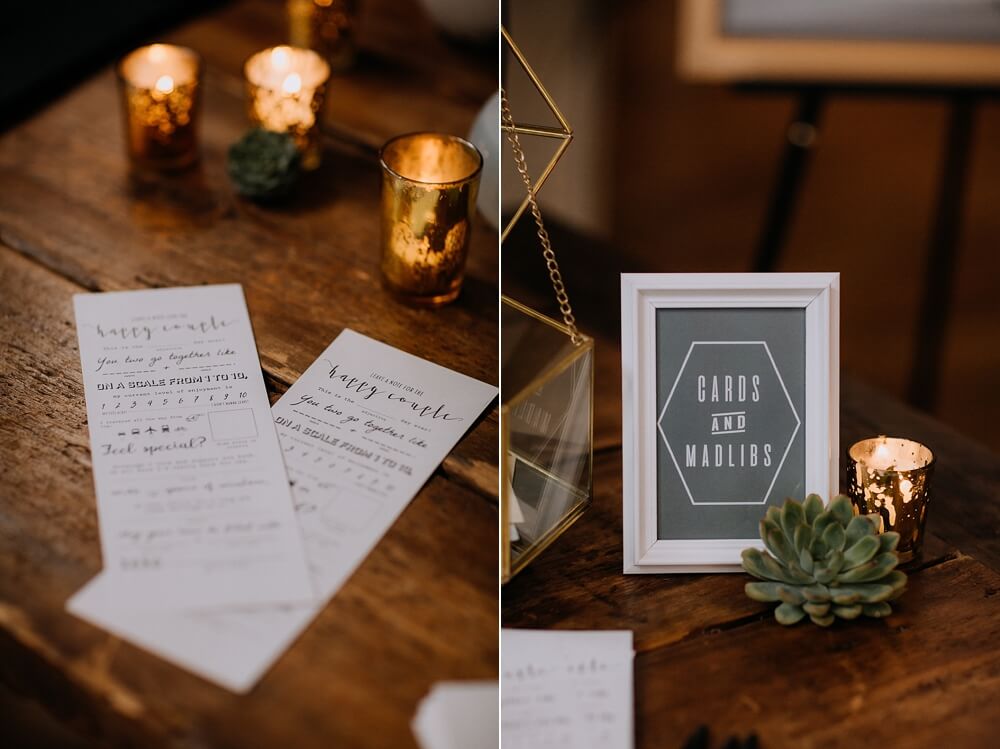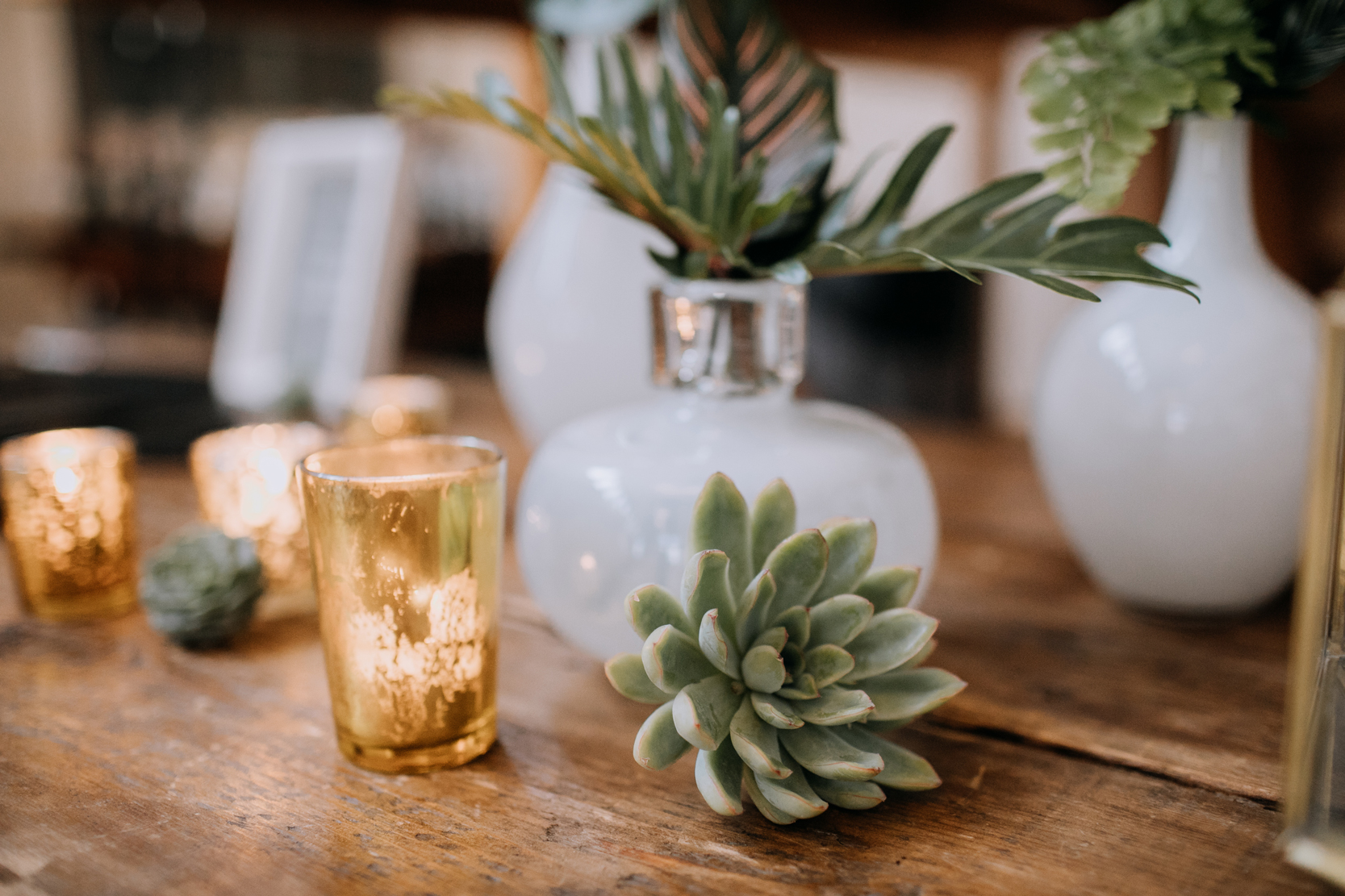 I just looooved all these details!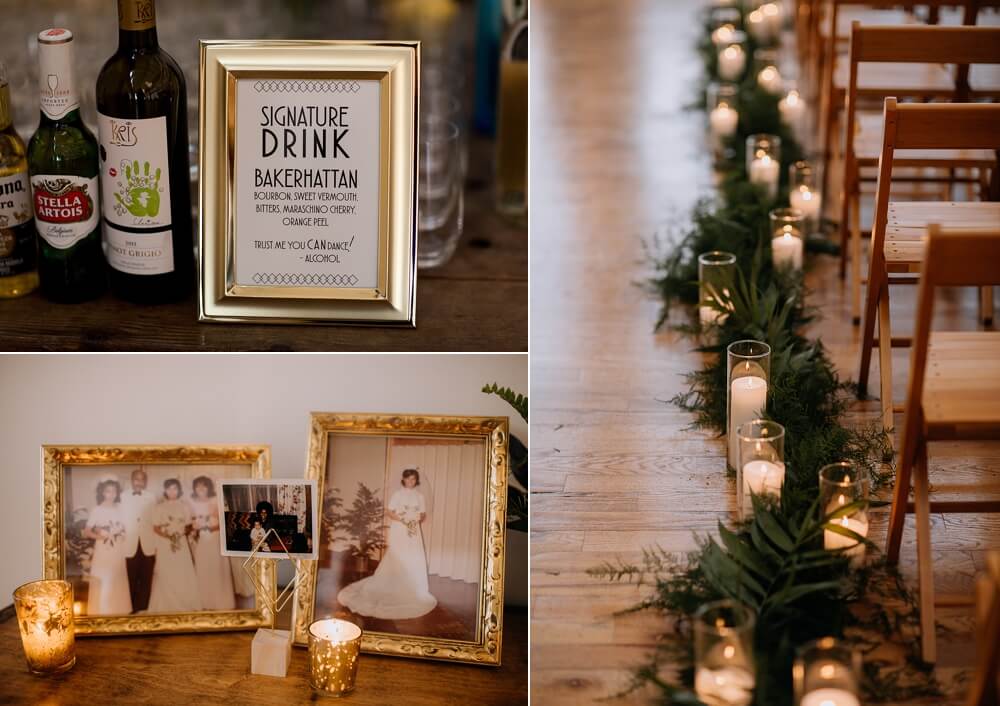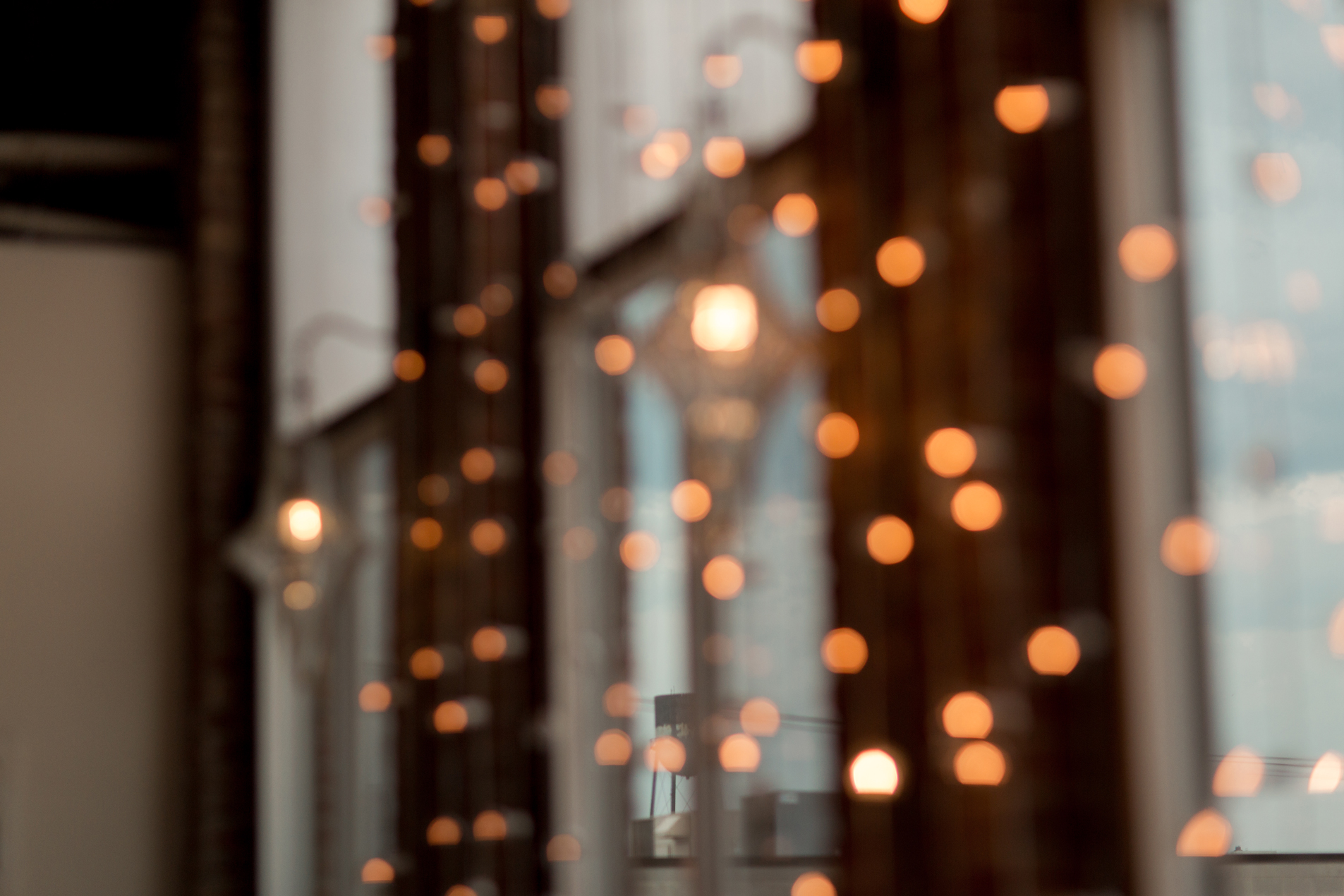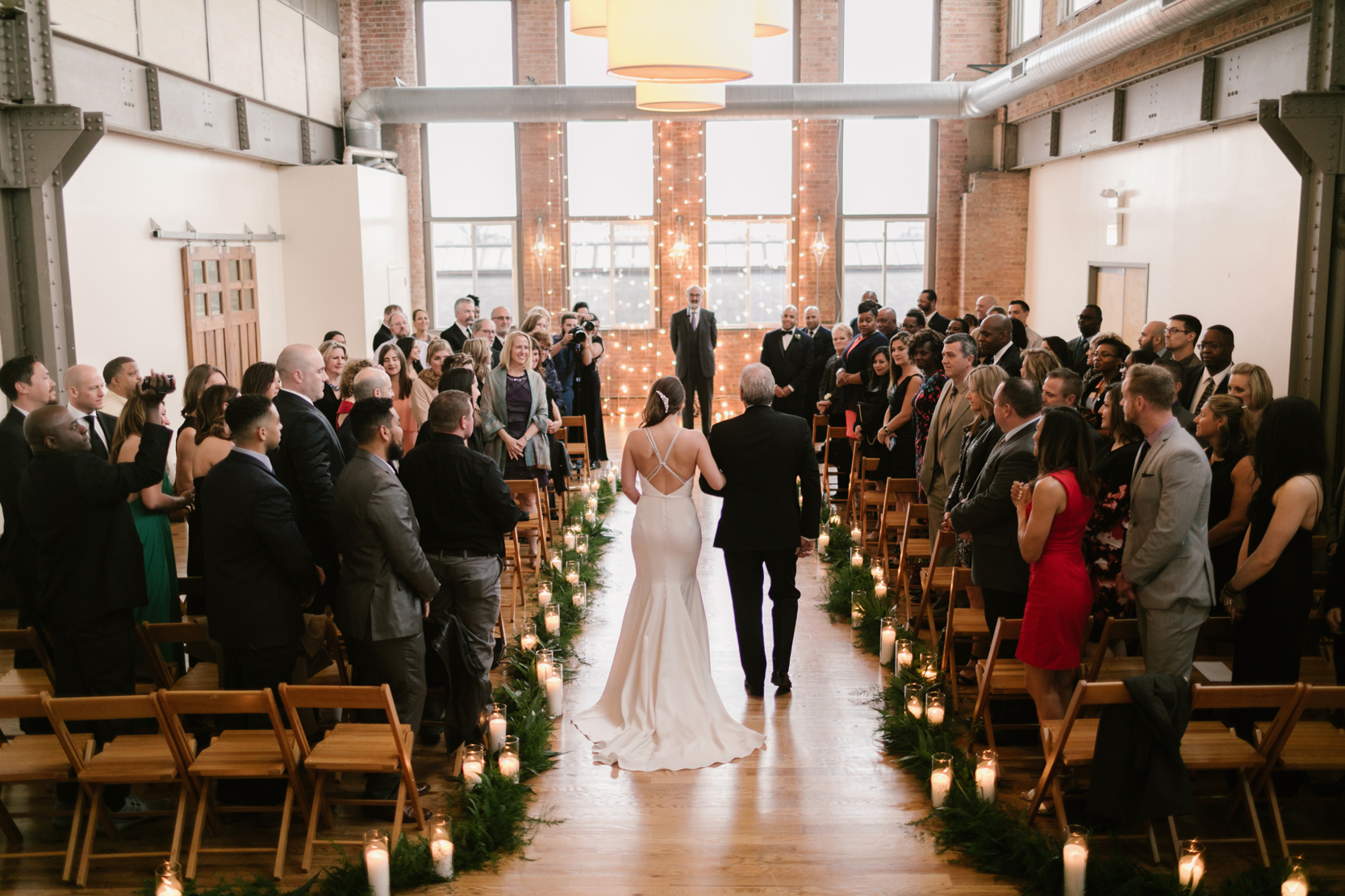 OKay, okay Sybil + her Dad – look at that same/same expressions!!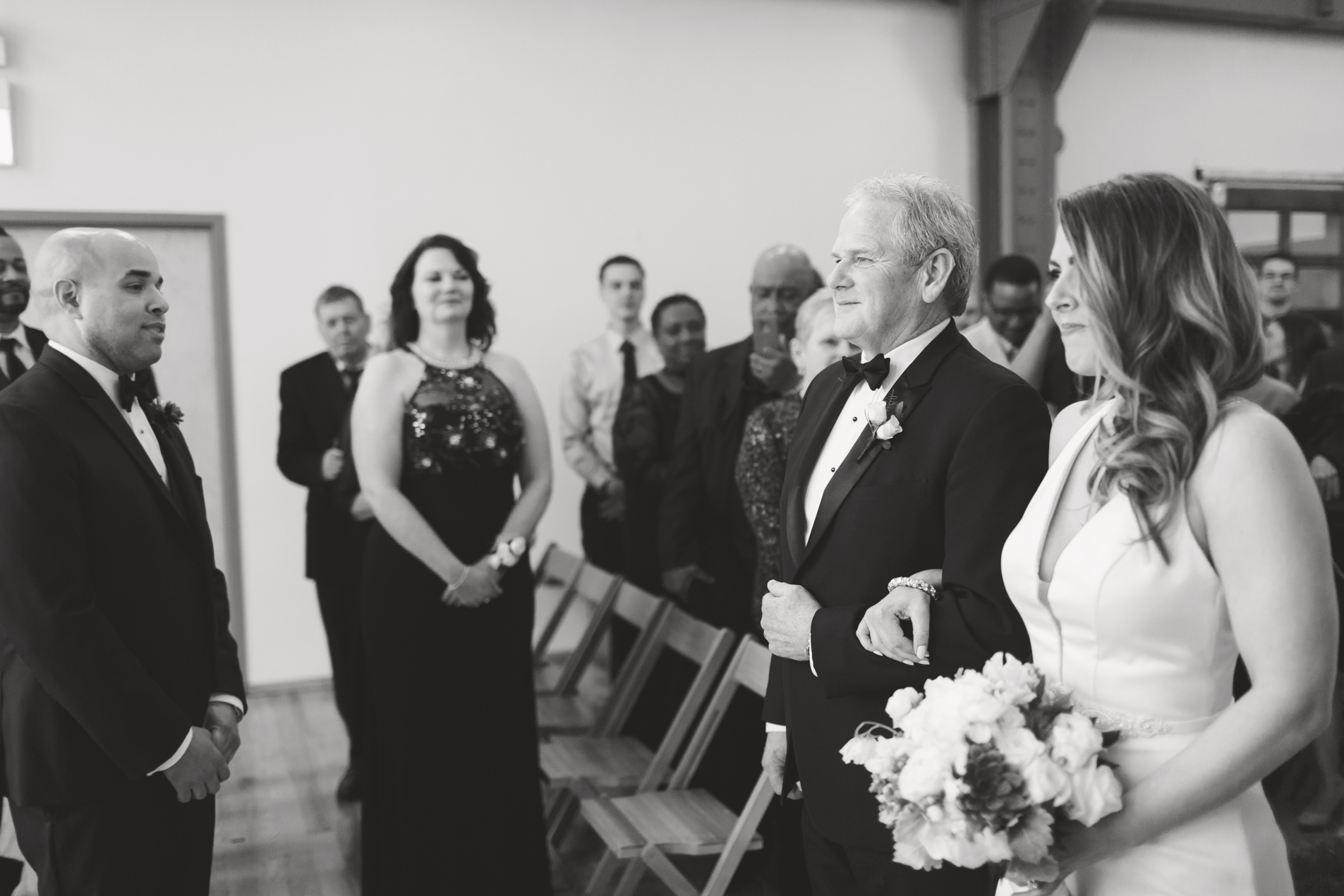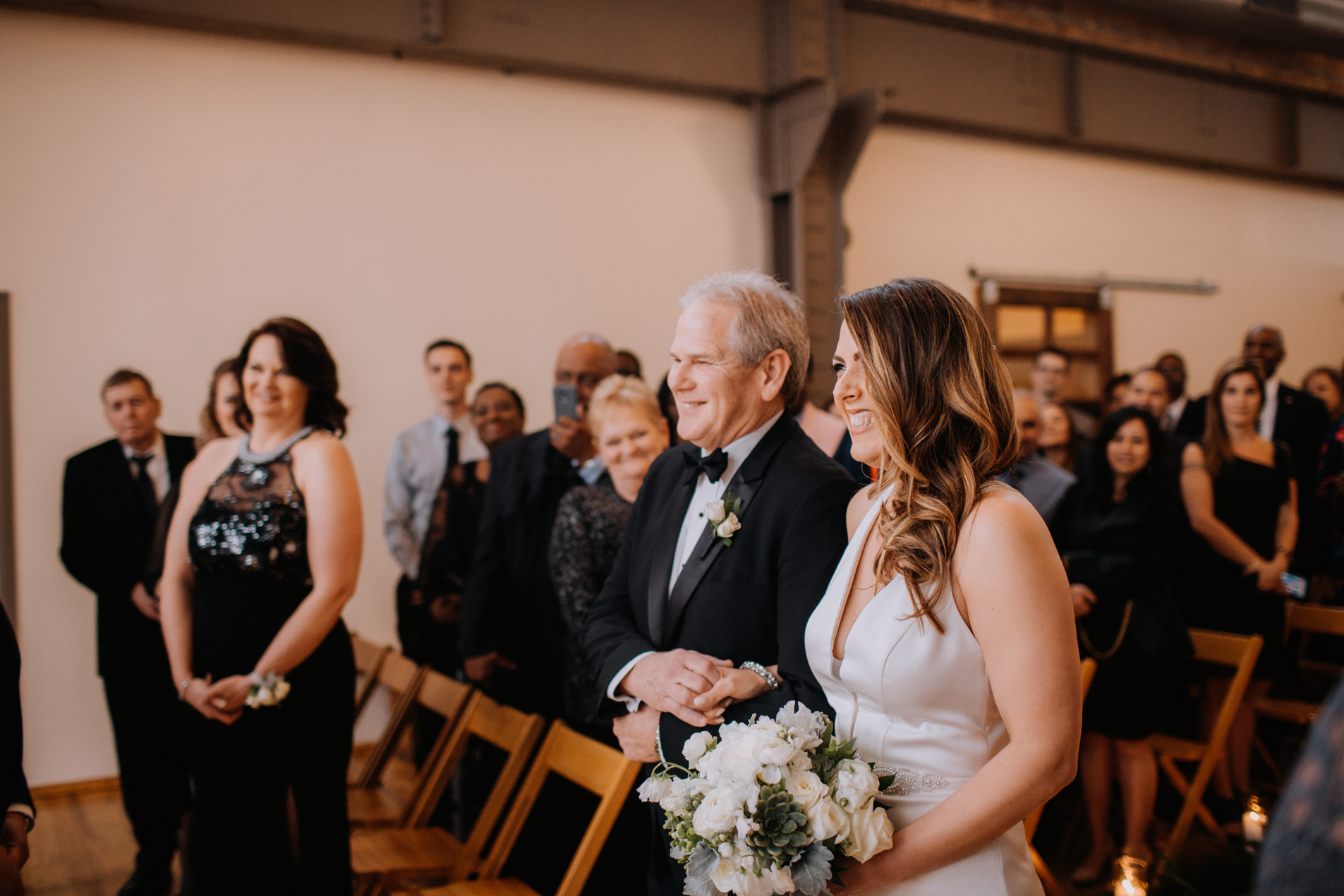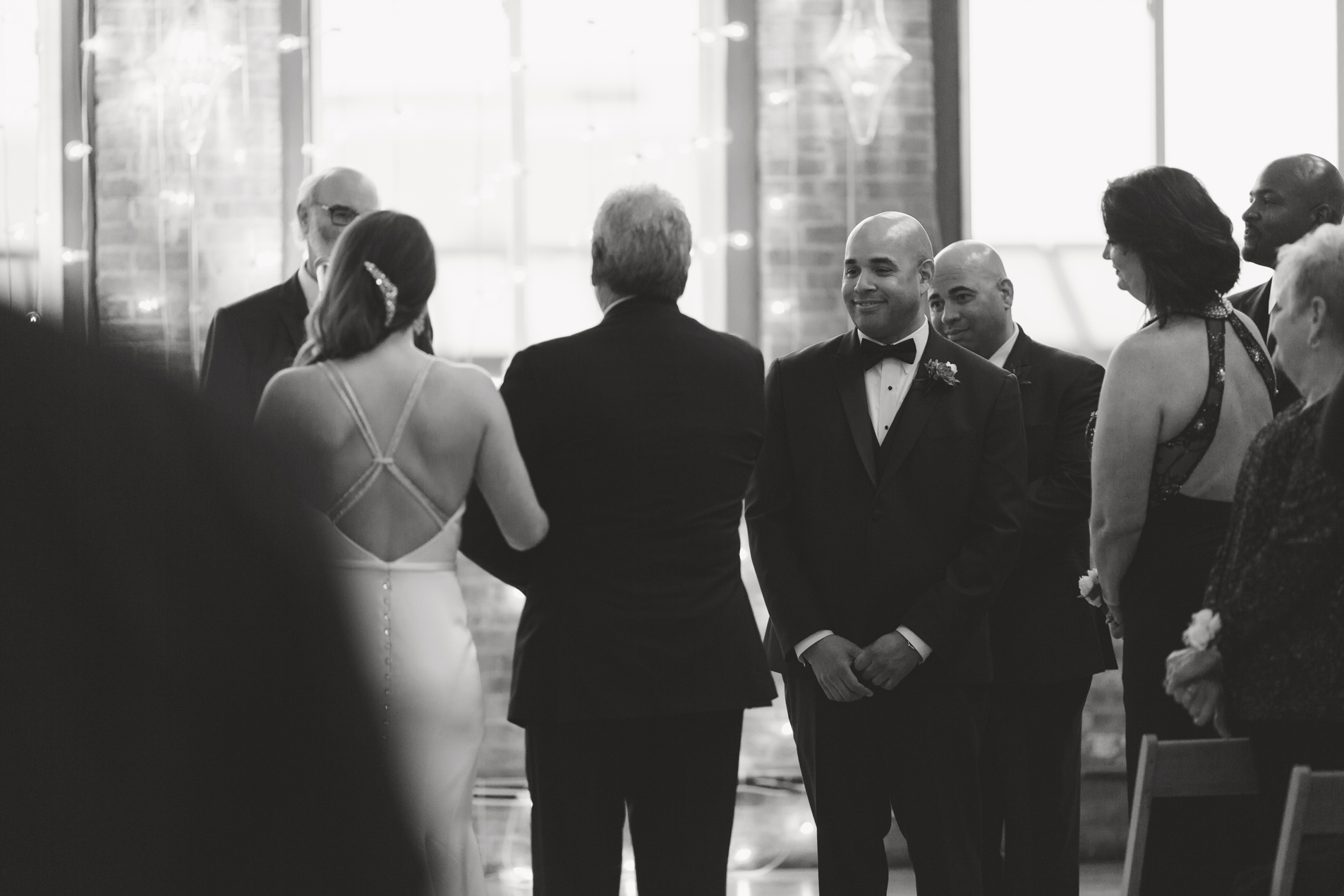 I'm smiling as I scroll through, thought I should let you guys know : )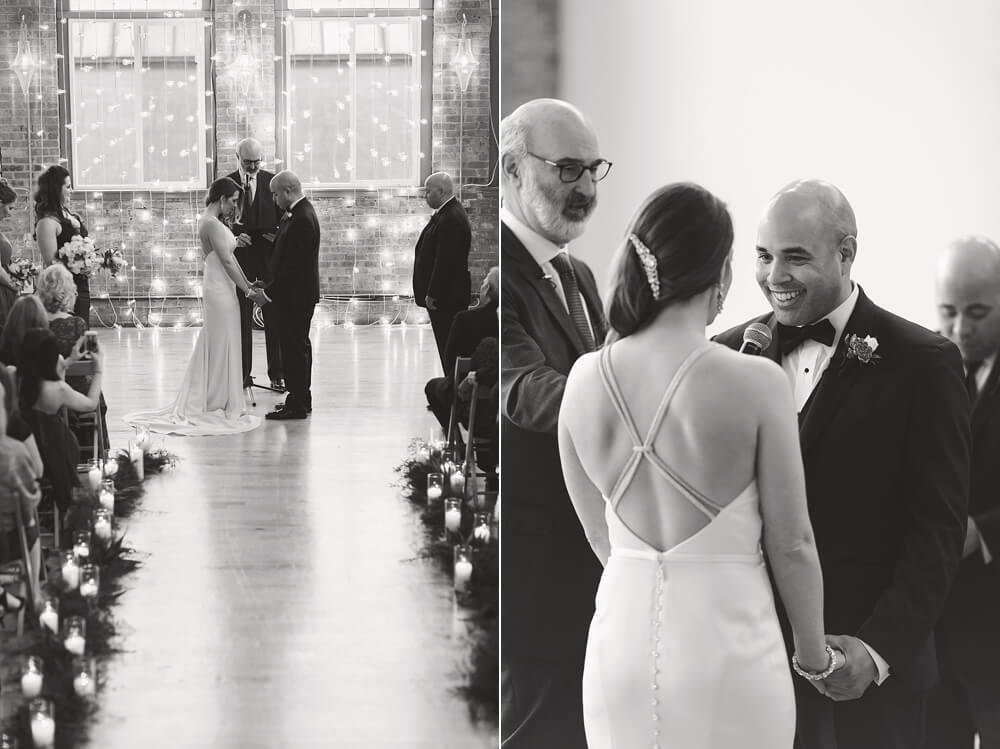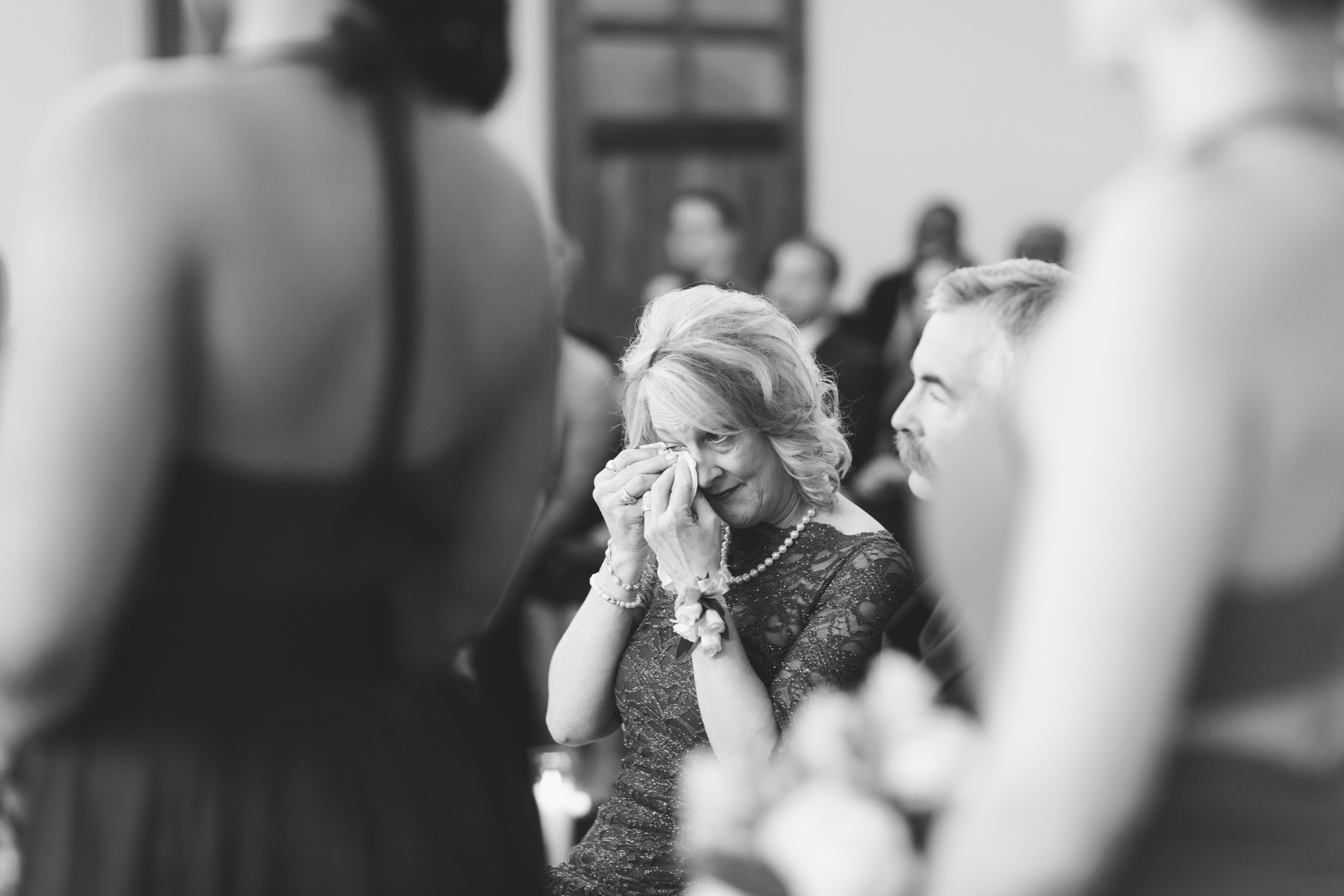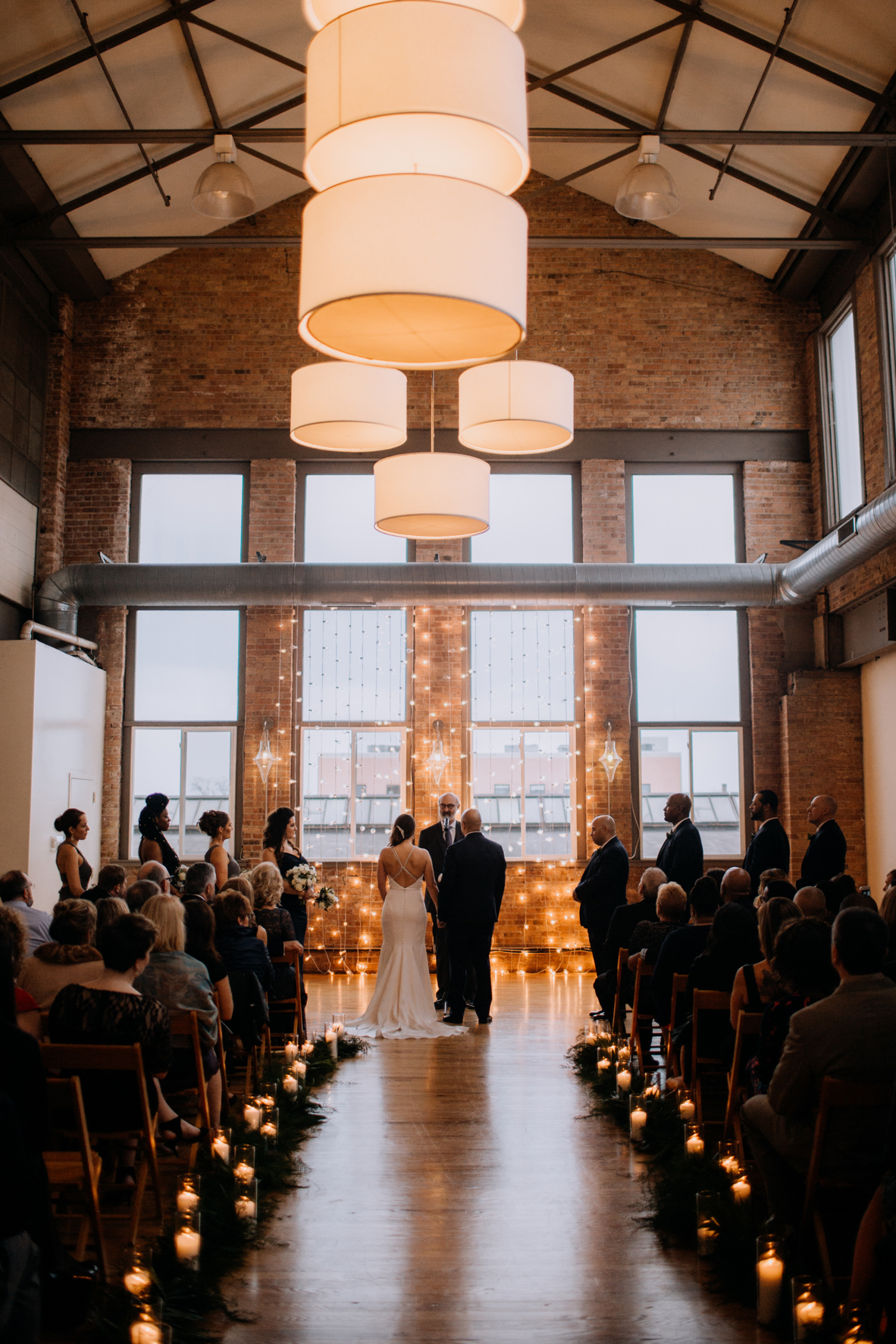 "Our wedding was absolutely amazing! From the surprise blessing of 70 degree weather, to the Emmy/Grammy worthy heartfelt speeches, to the hilarious dance offs between family and friends…it will go down in history as our "best day ever!"" — M+S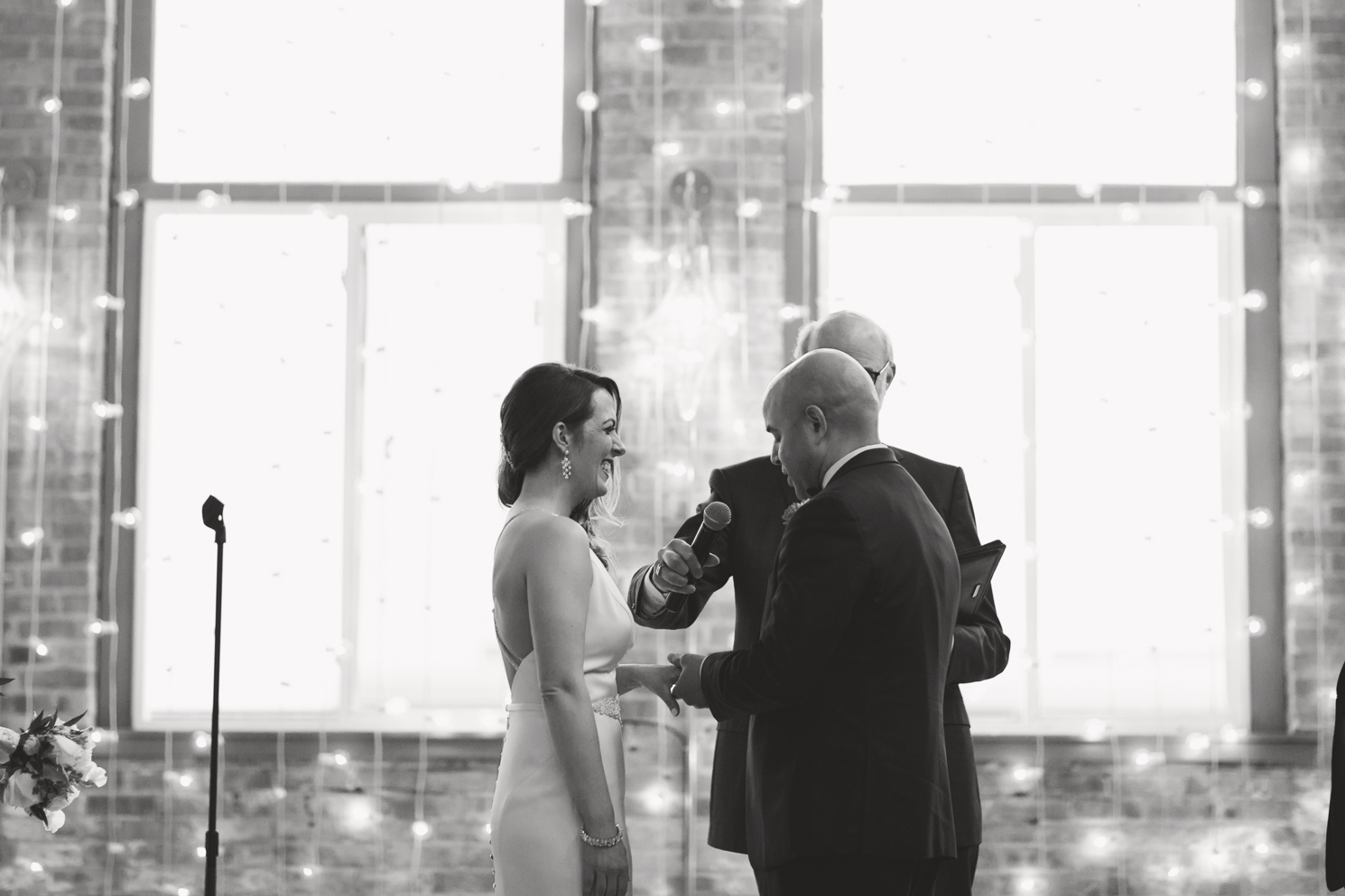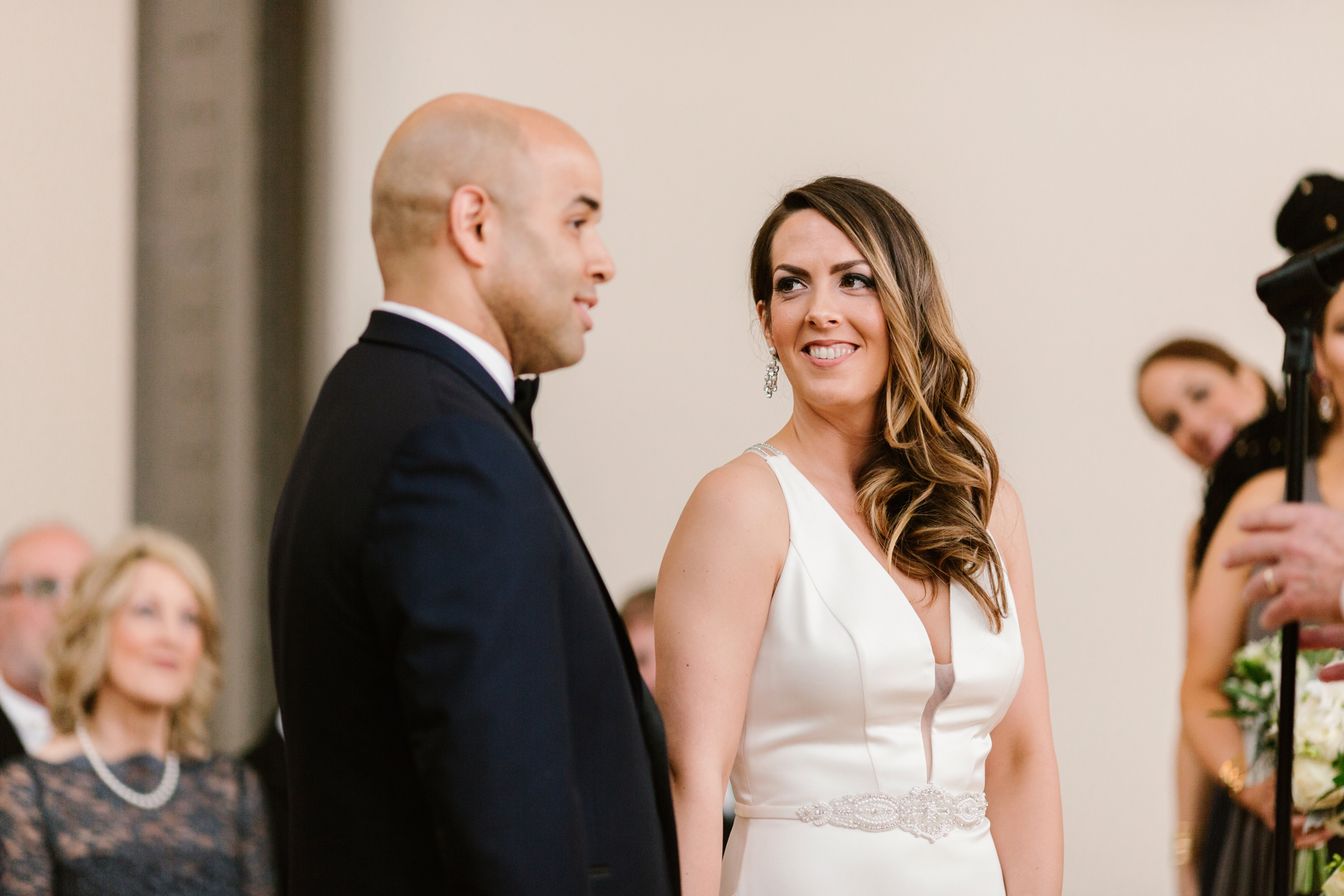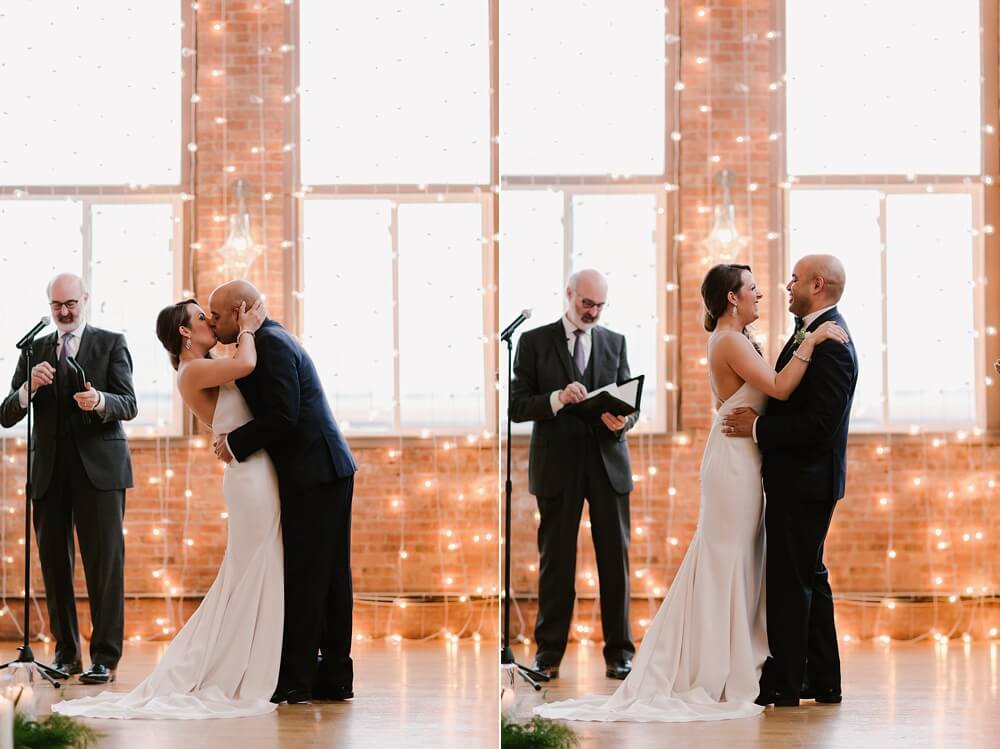 MAAAAAARRIED!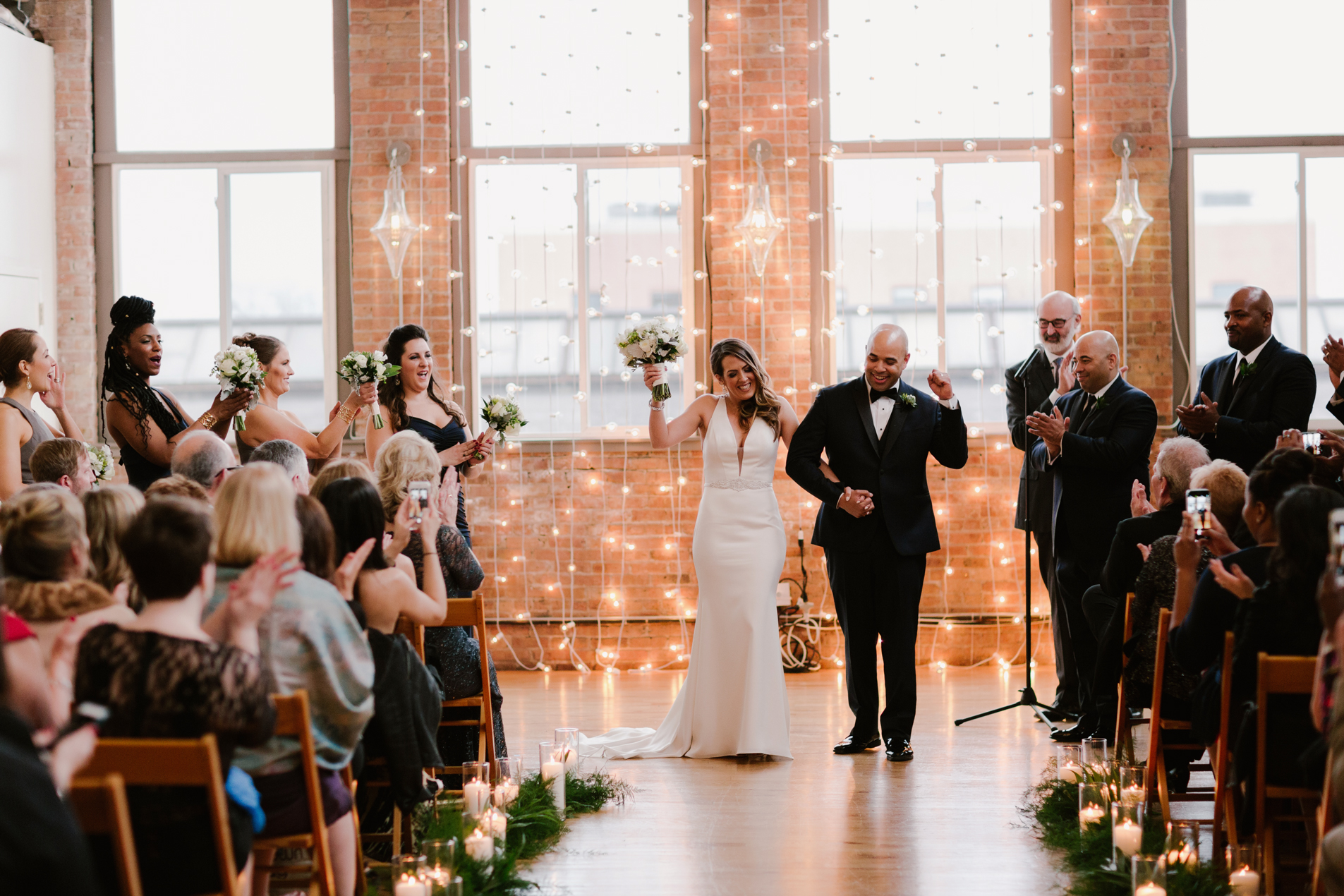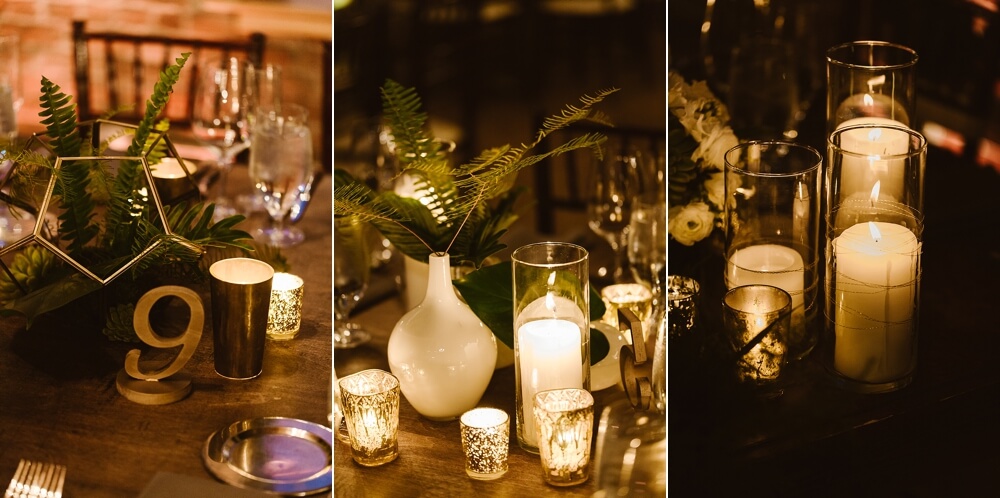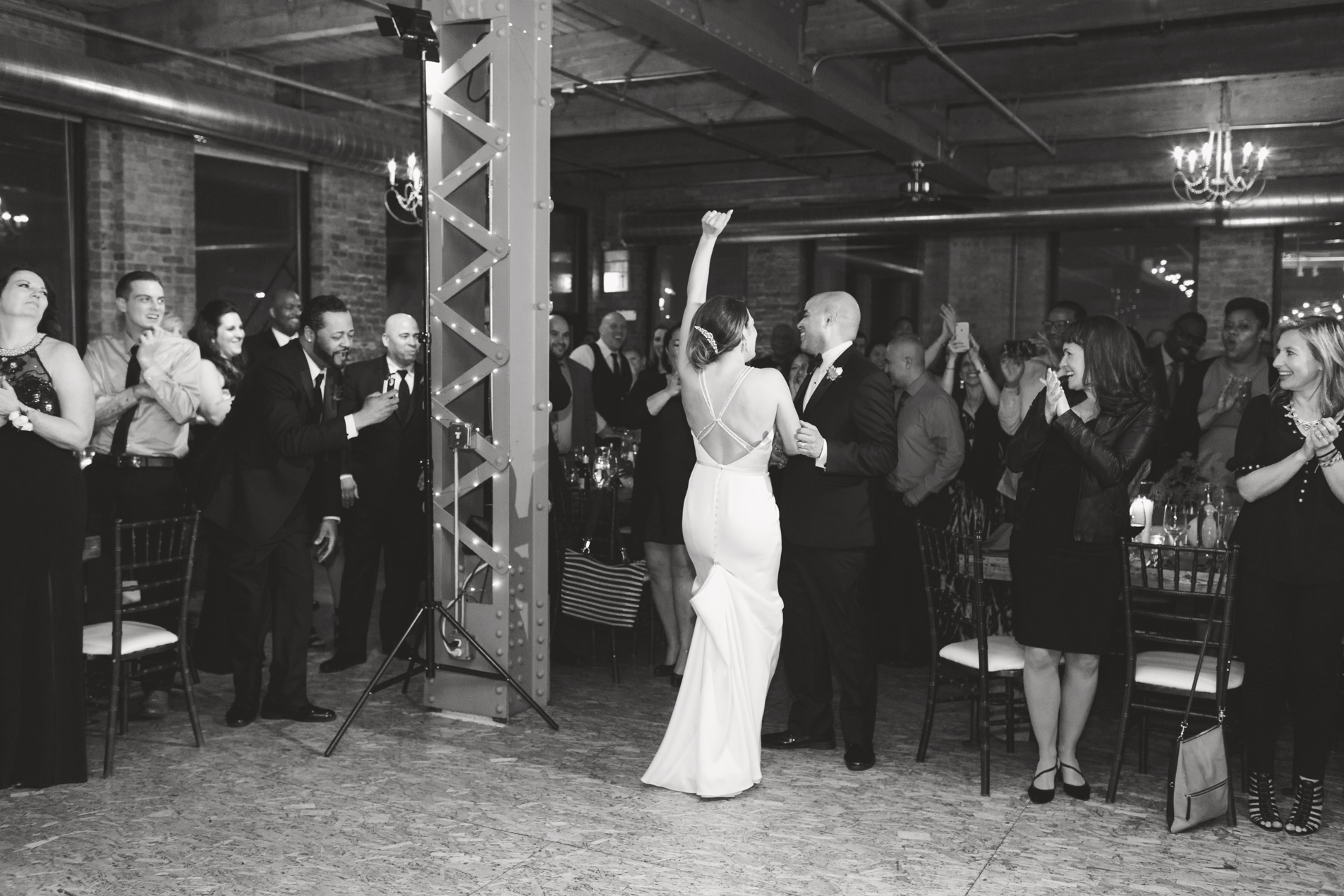 Like I said – the speeches that were shared about these two as individuals, as siblings, as friends, and as a couple – had me cracking up and crying behind my lens.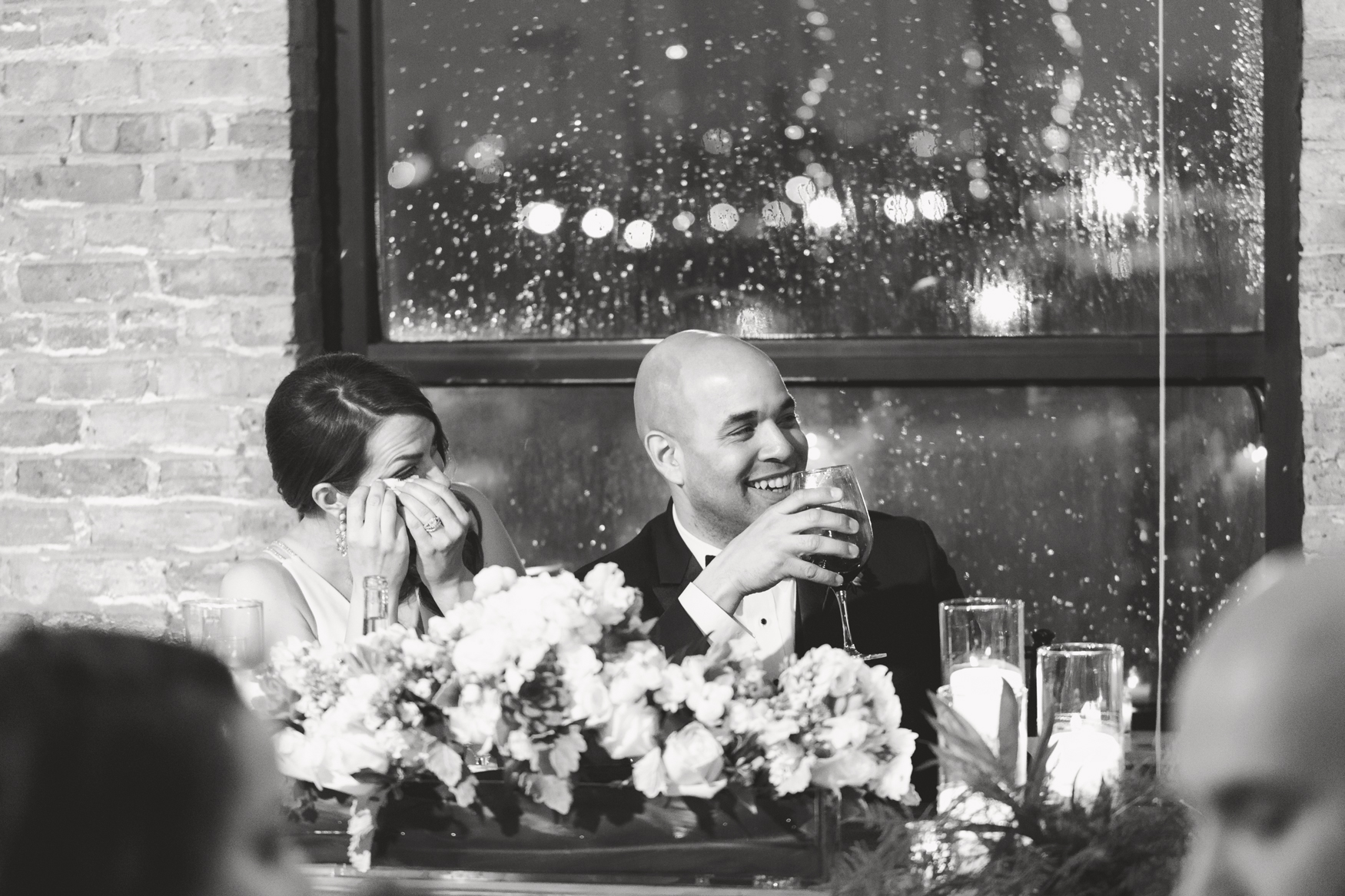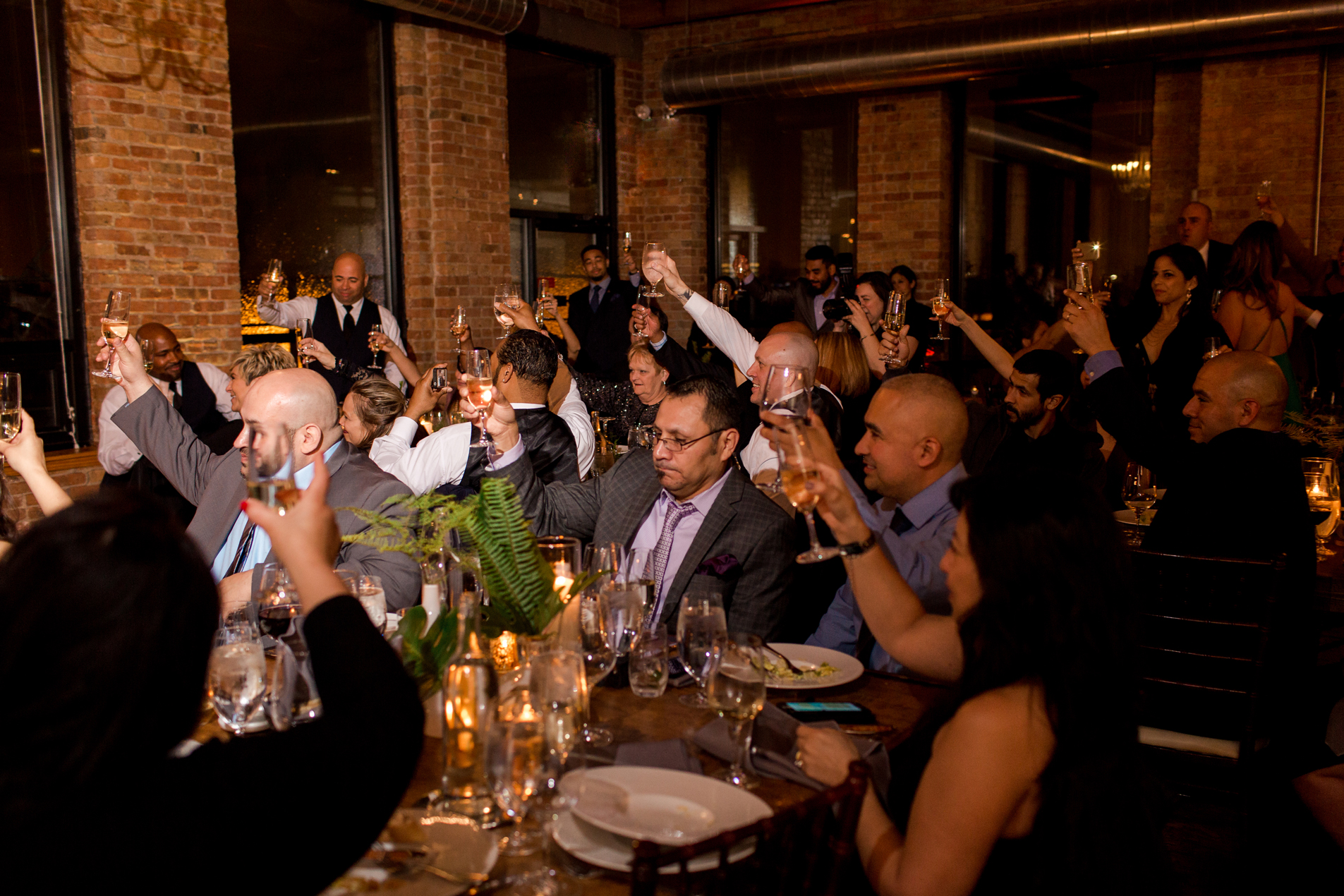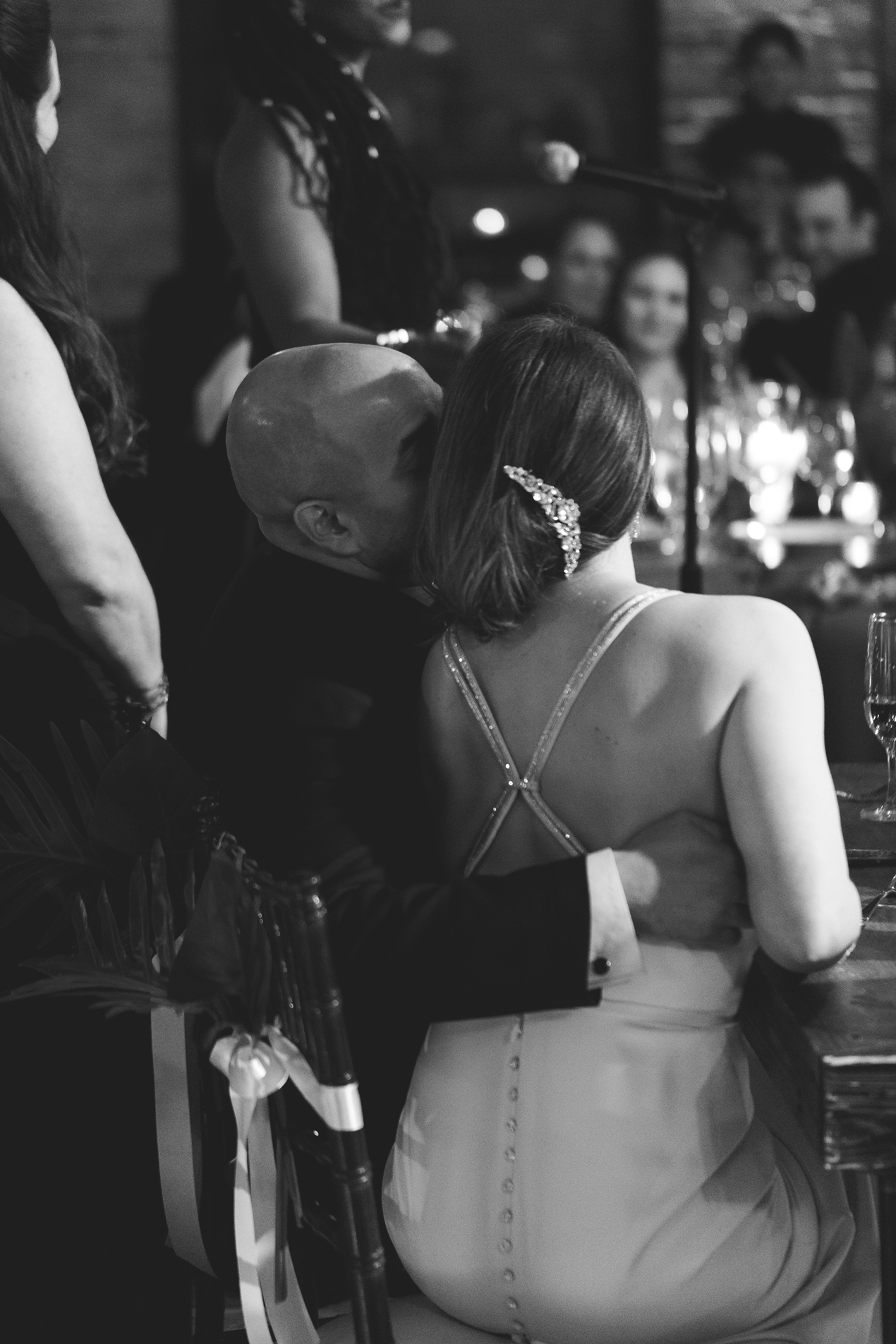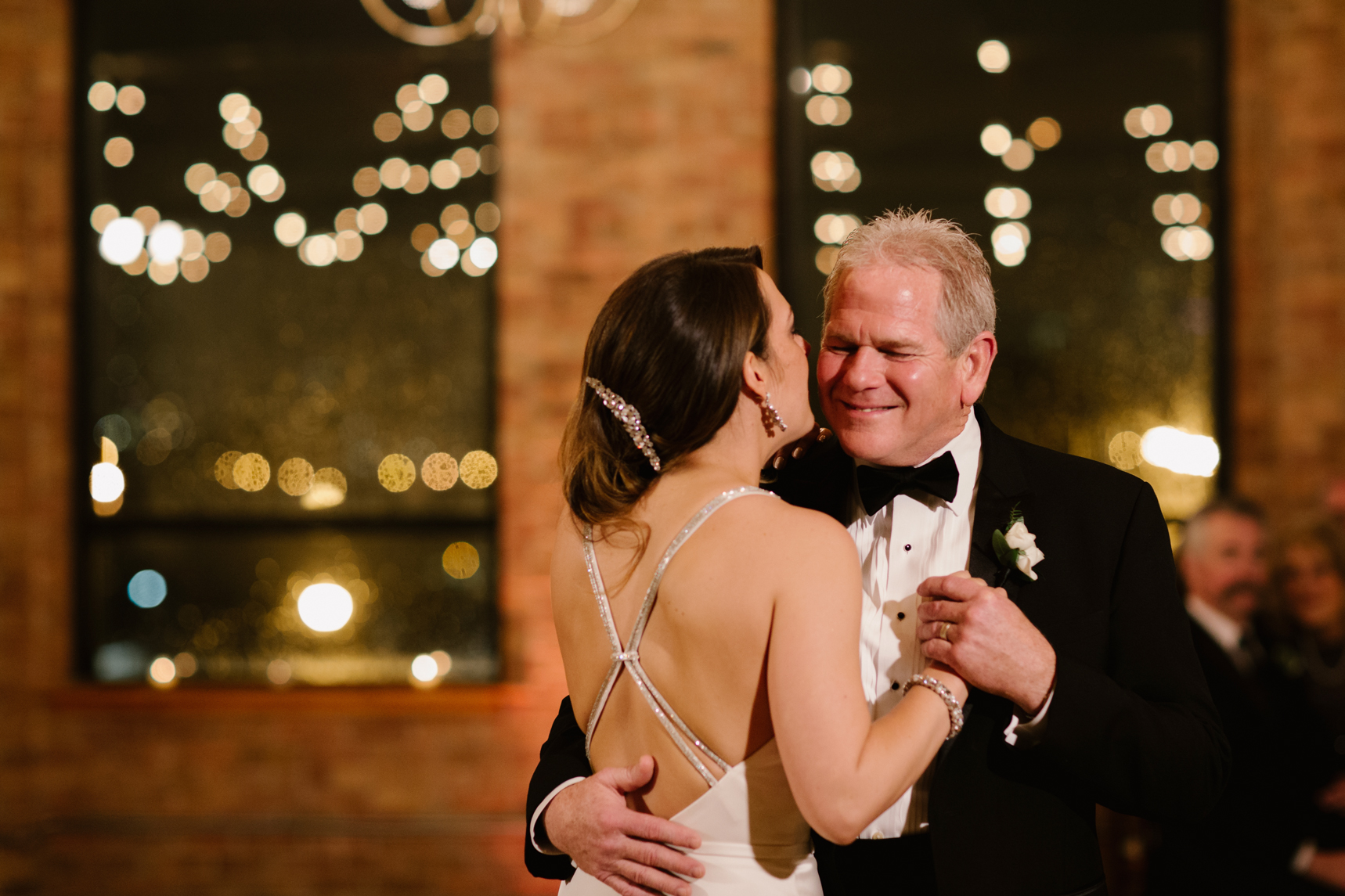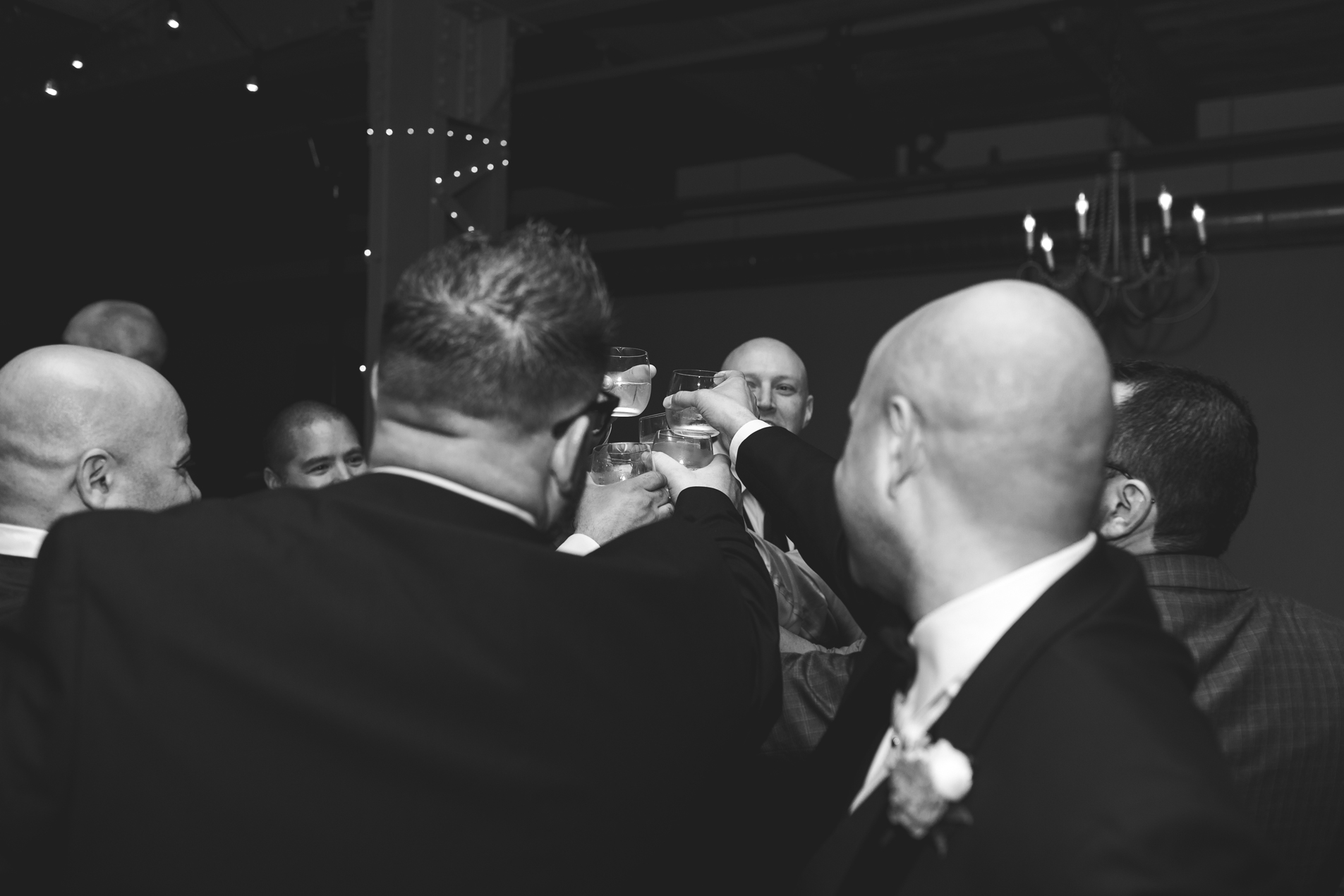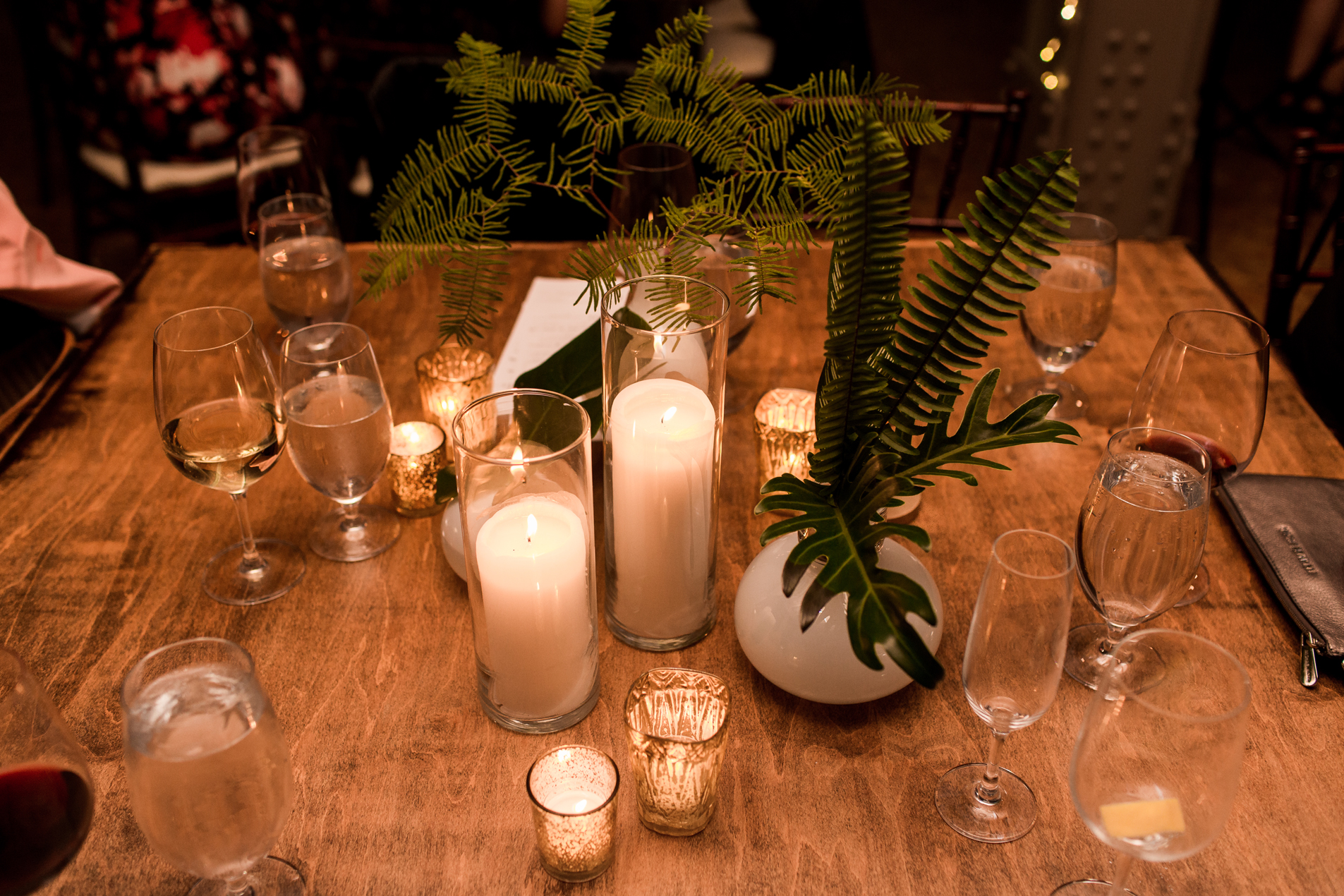 First Dance :: Over & Over Again by Nathan Skyes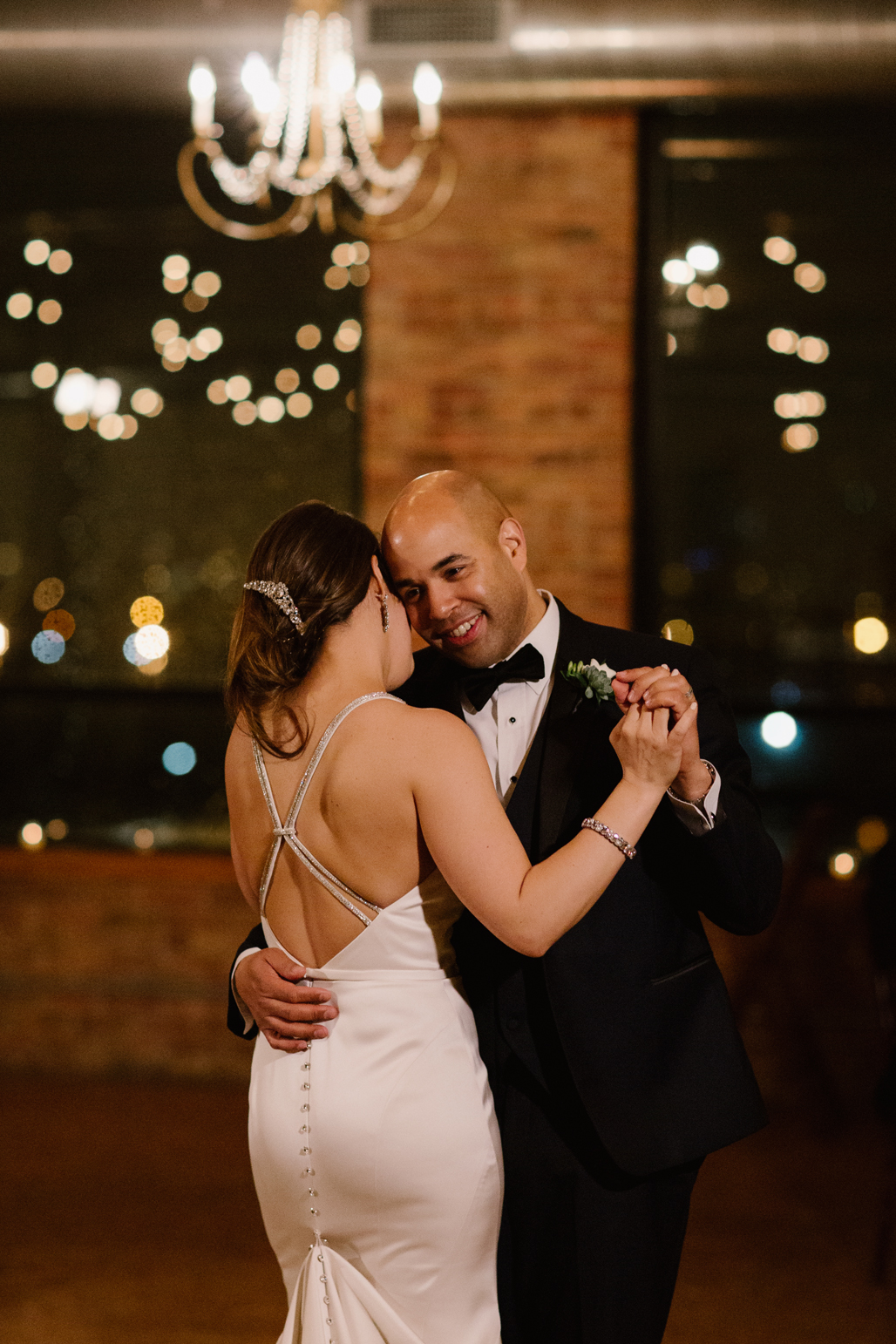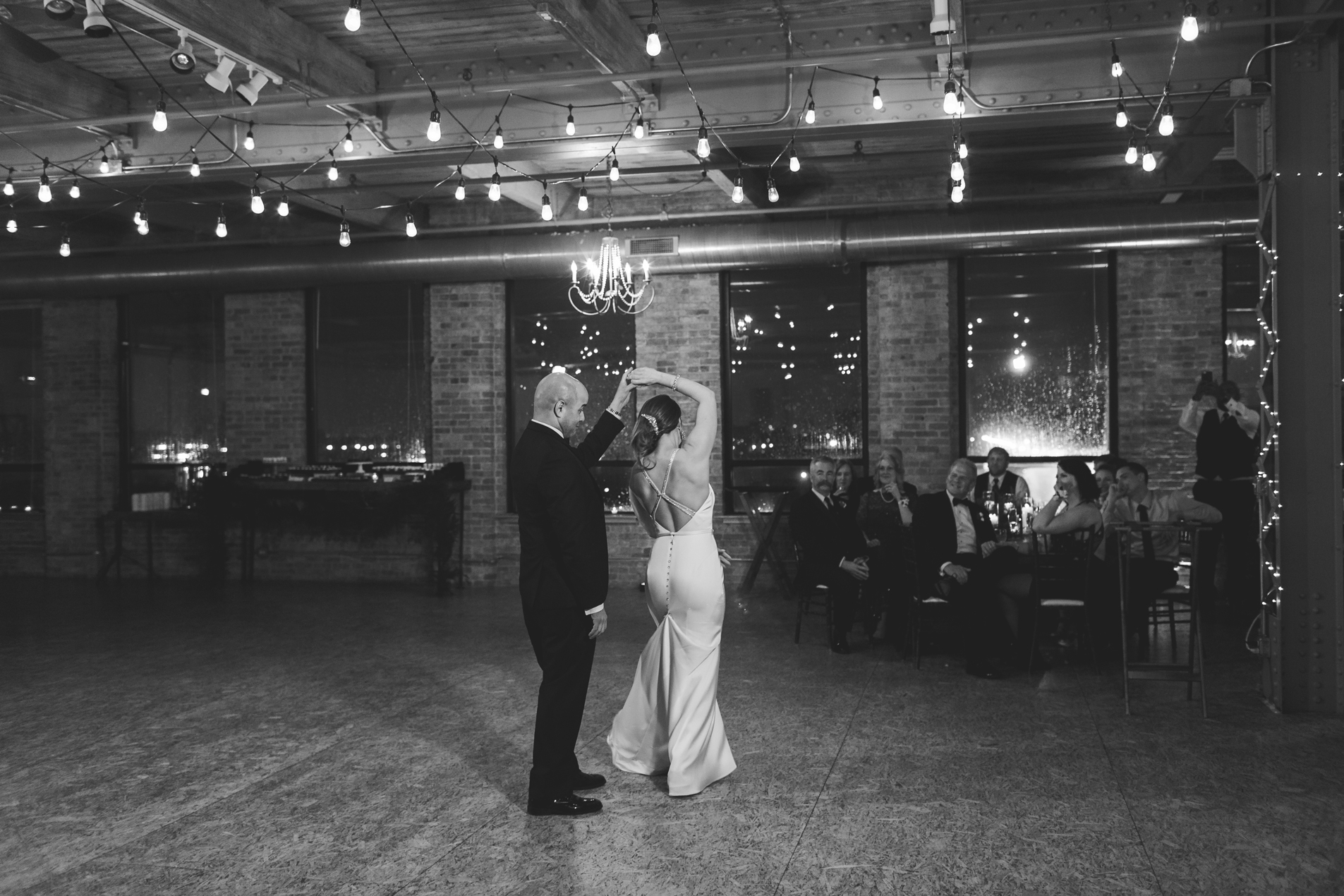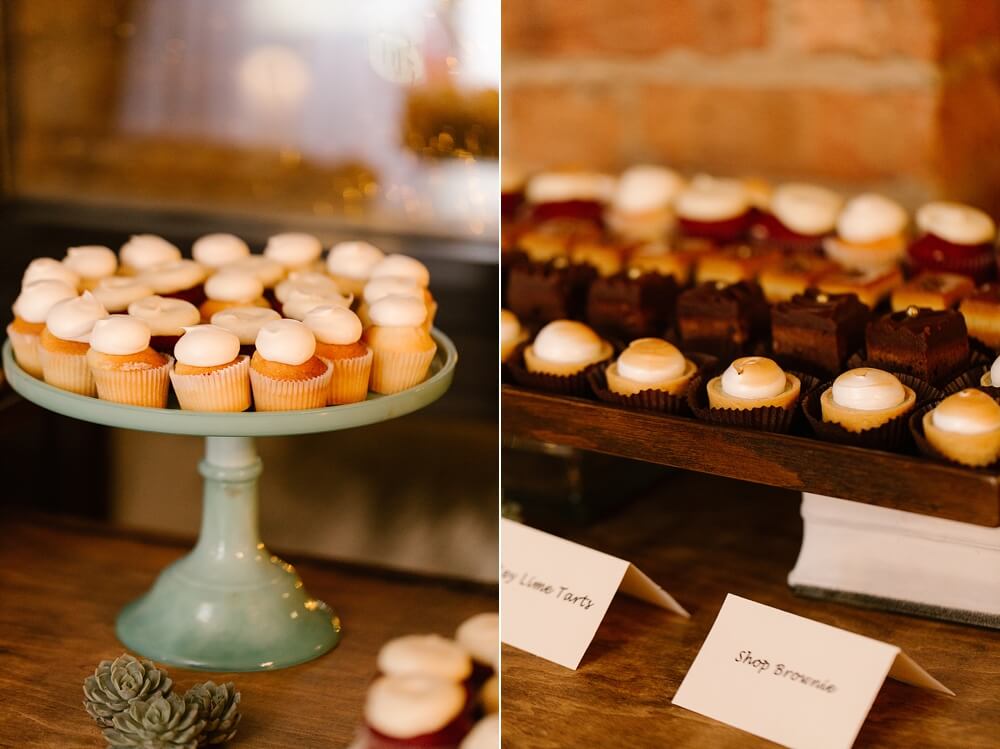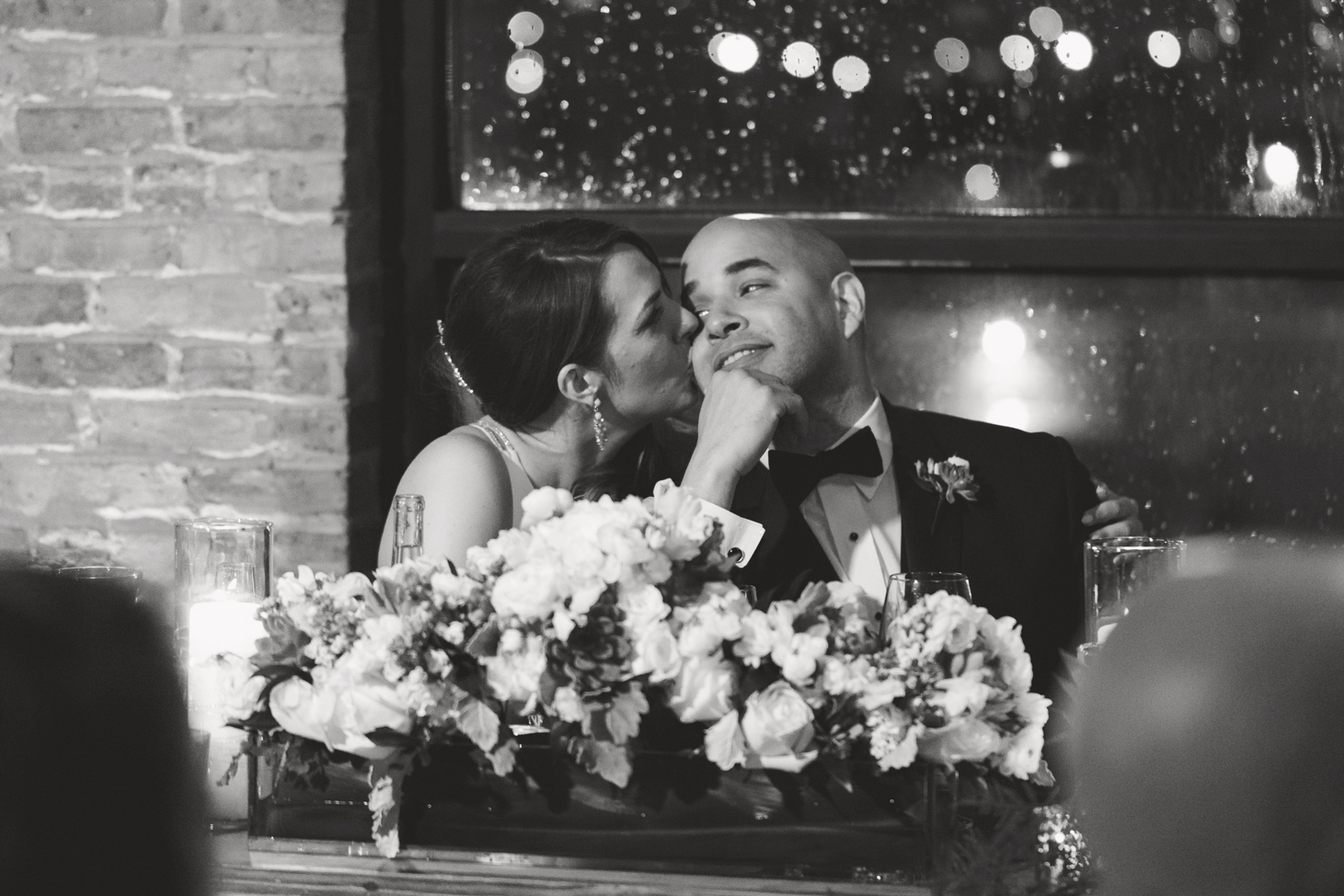 Like I said. These two can daaaaaance.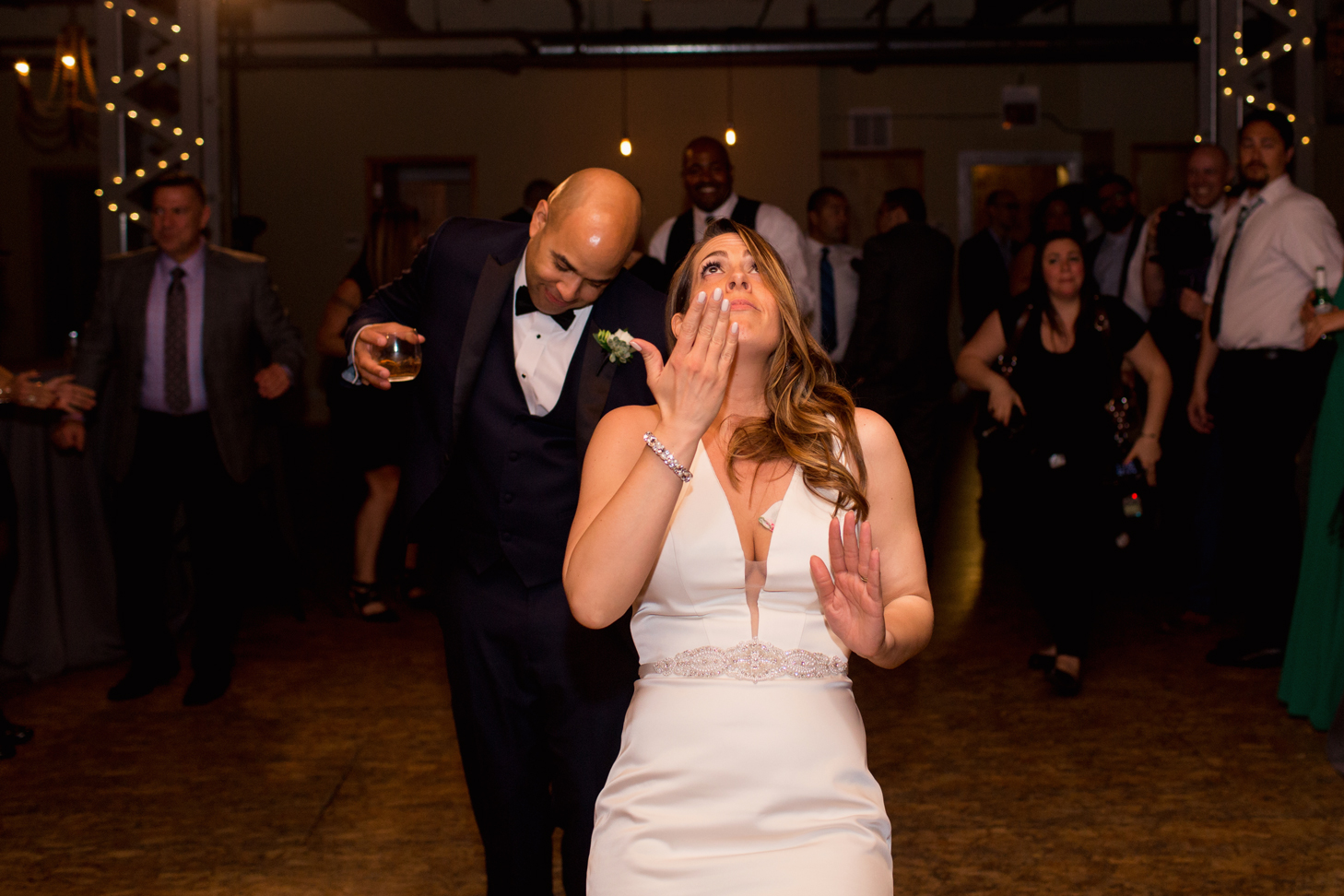 When your Dad + Husband have an epic, too cool dance off….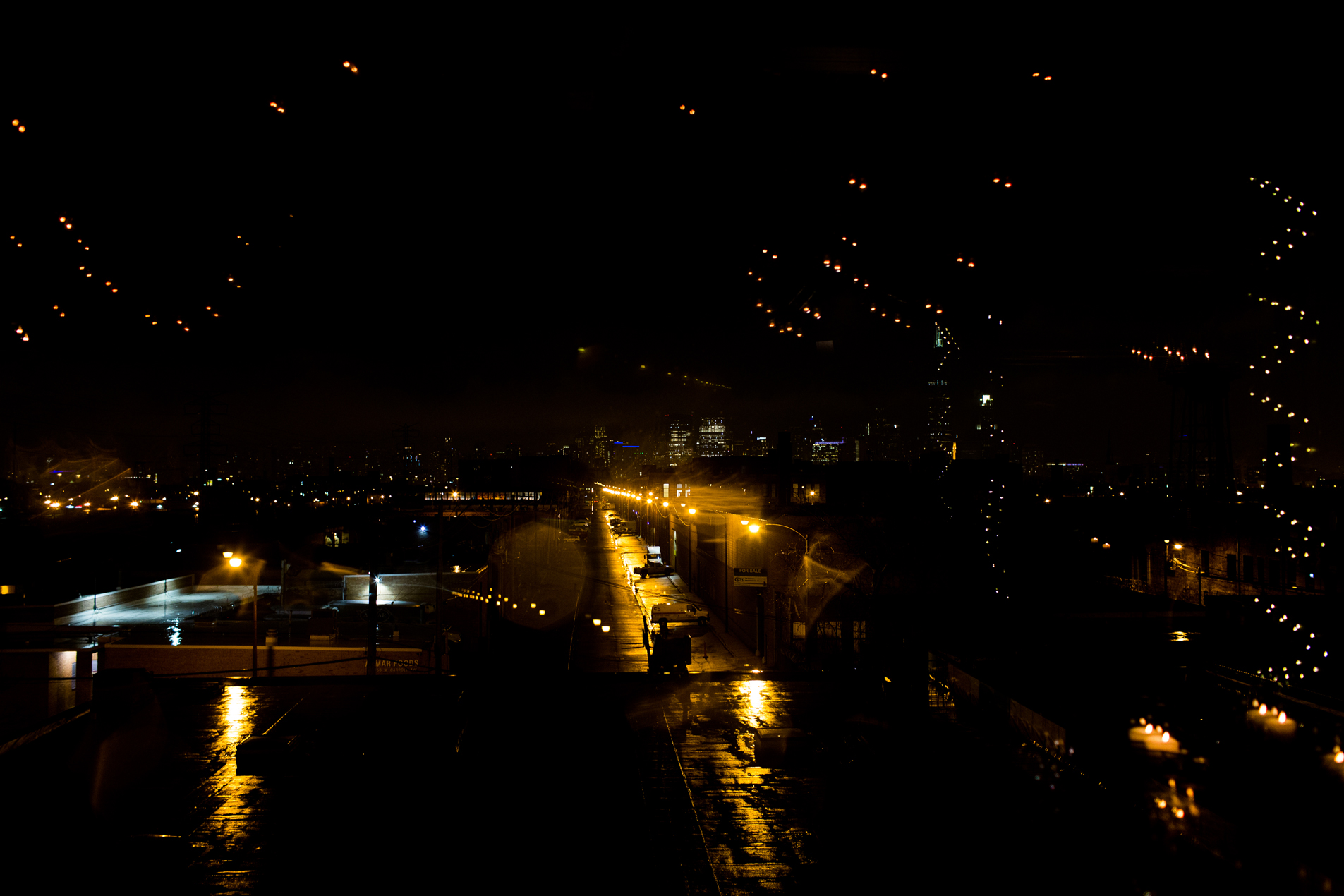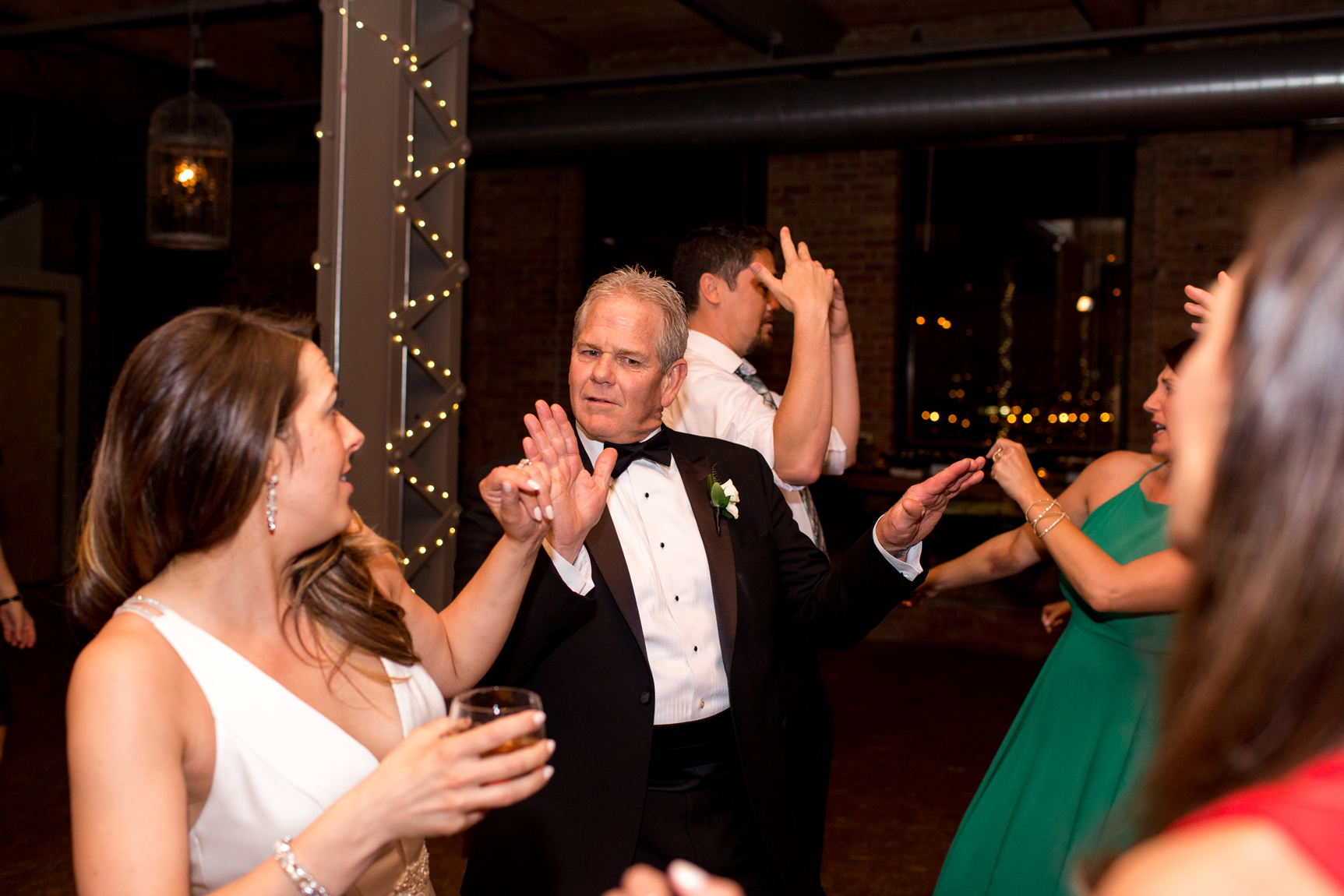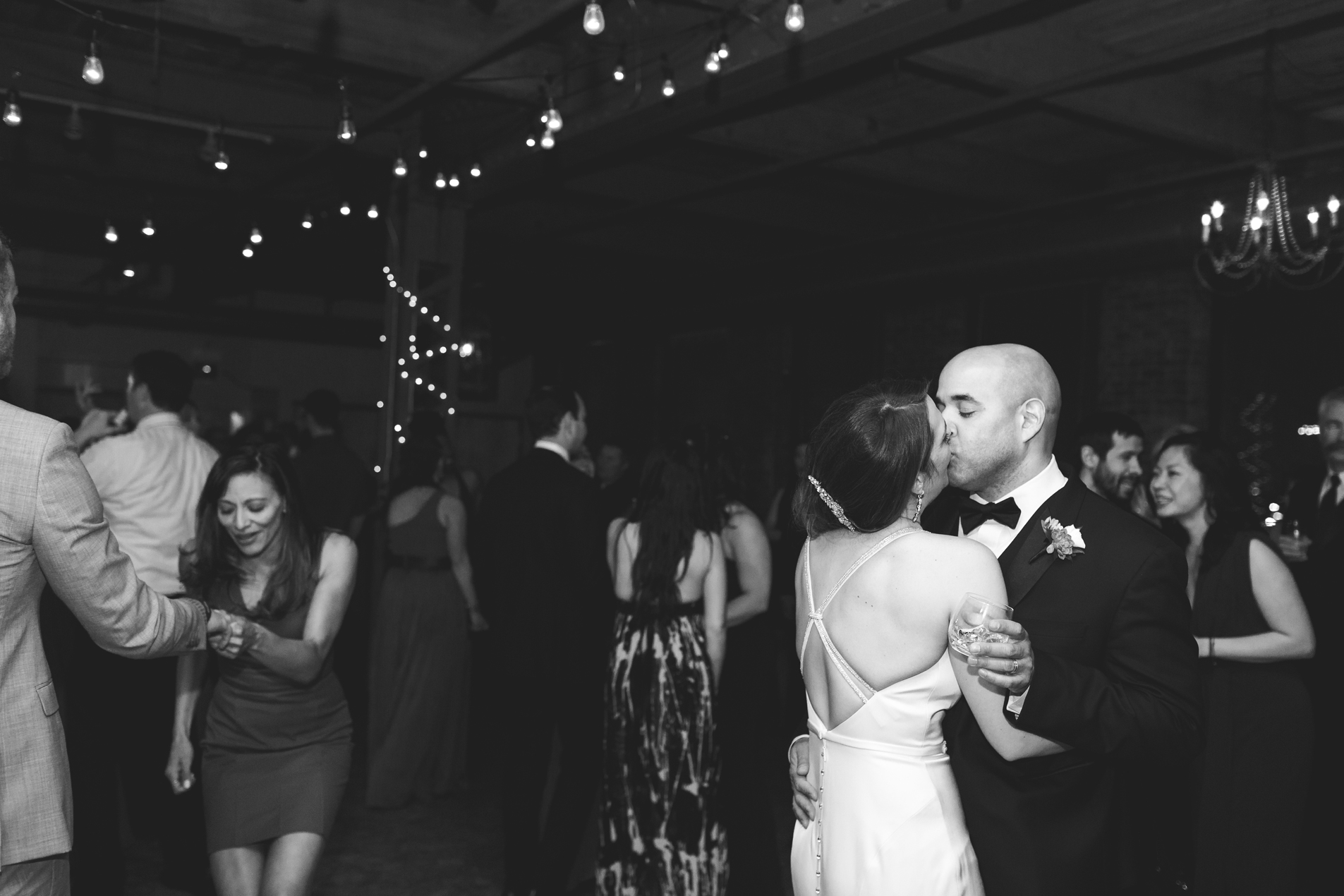 Sybil…Malcolm…. I adore you two. Anyone that wants their last photos of their wedding to be with tacos and guac is my kind of people. You two were an absolute dream to photograph. I am so honored I was able to be there to photograph these memories with you guys. Taking in all of that happy love that was coming your way was just so beautiful. The universe absolutely sent you two together, and capturing that chemistry was the best!!! Thank you, thank you so much + congrats again! XO – laurie
Vendor Love
Second SHooter Extraordinaire :: Nicki Defilippis /// Event Coordination :: Lauren Prado of Lola Event Productions /// Videography :: With Love Productions /// Dress :: Paloma Blanca from Mira Couture /// Shoes :: Betsy Johnson /// DJ :: Dustin Harris /// Catering :: LM Catering /// Late Night Snack :: Flaco's Tacos Decor :: Exquisite Designs /// Makeup :: Melanie Rios /// Hair :: Gina Mattozi