Eddie + Chelle | Furama Chicago Wedding
---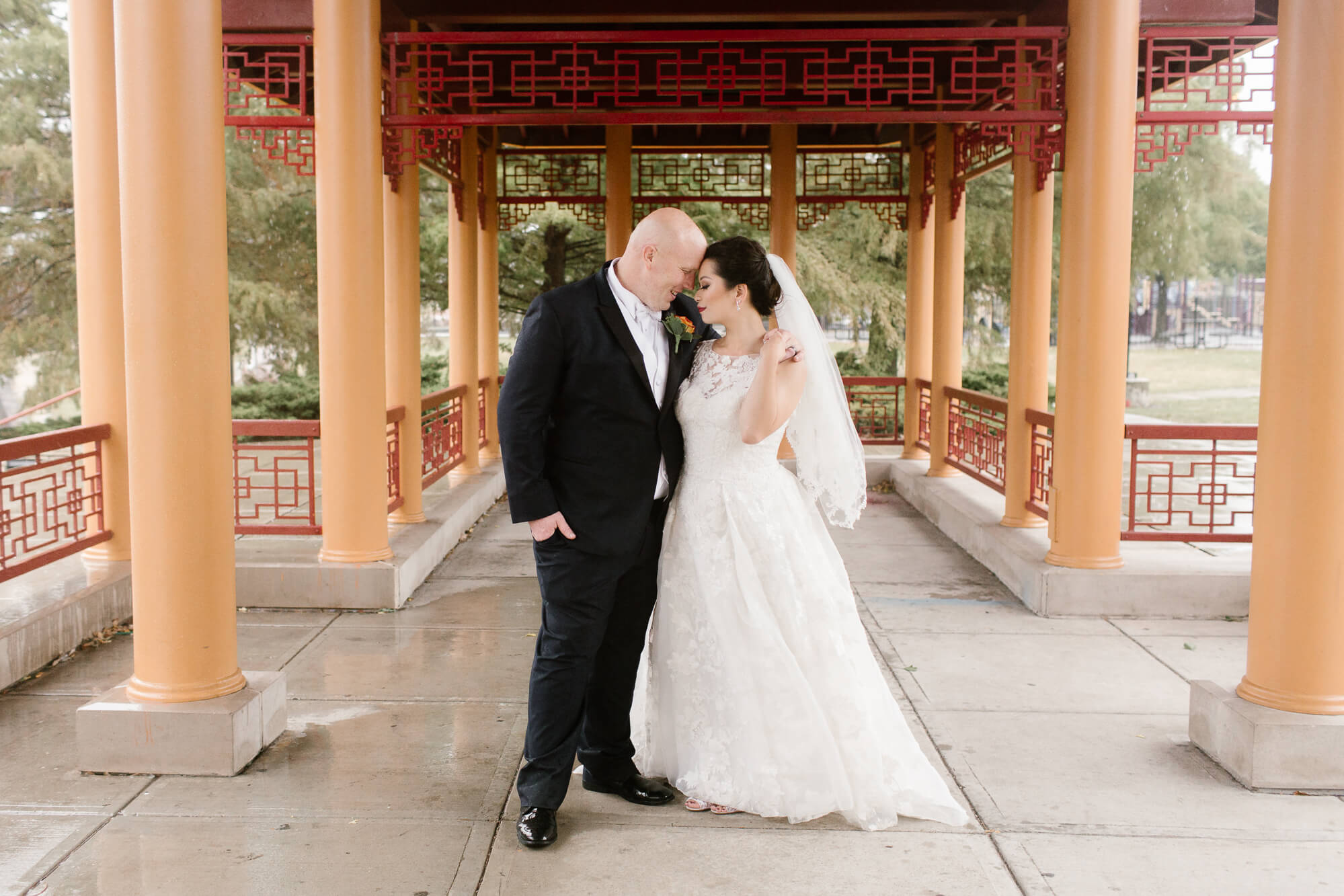 Eddie + Chelle, oh these two. Could two humans be more meant for each other?! I don't know…. these two are like wildly fun, they planned a wedding day that was packed with so much tradition – Polish + Chinese + Irish (I think I covered all of them), so much delicious food and with a flair for their love of hunting. I mean, like they nailed it. And was it just so much fun to be apart of : ) Sure there was the monsooning sideways rain – but these two could not wipe the smiles off of their faces! They were marrrrrried, all was right!! Okay okay okay – enough out of me, onto all of that happy love!!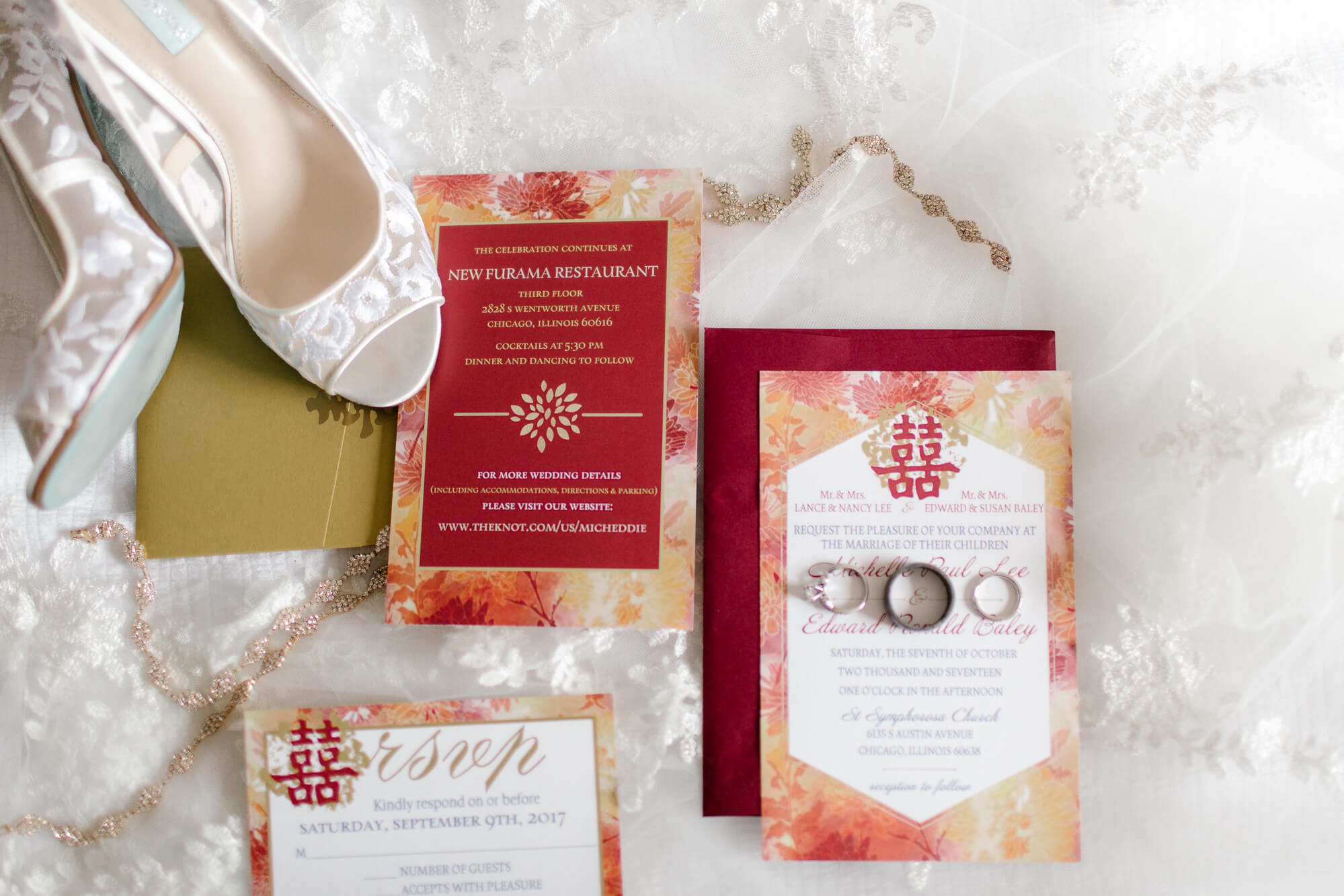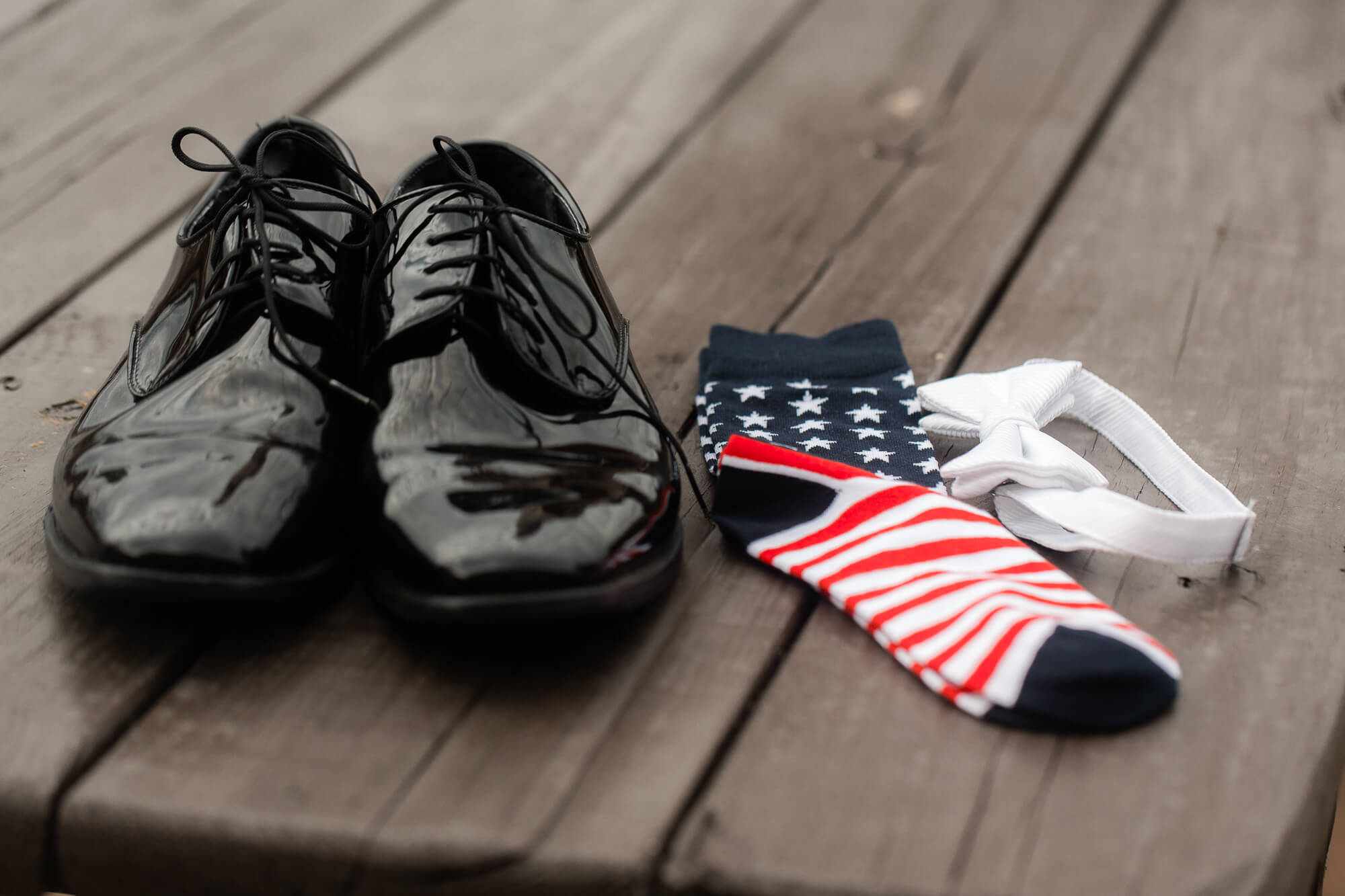 Ohhhh this dress, all the heart eye emojis.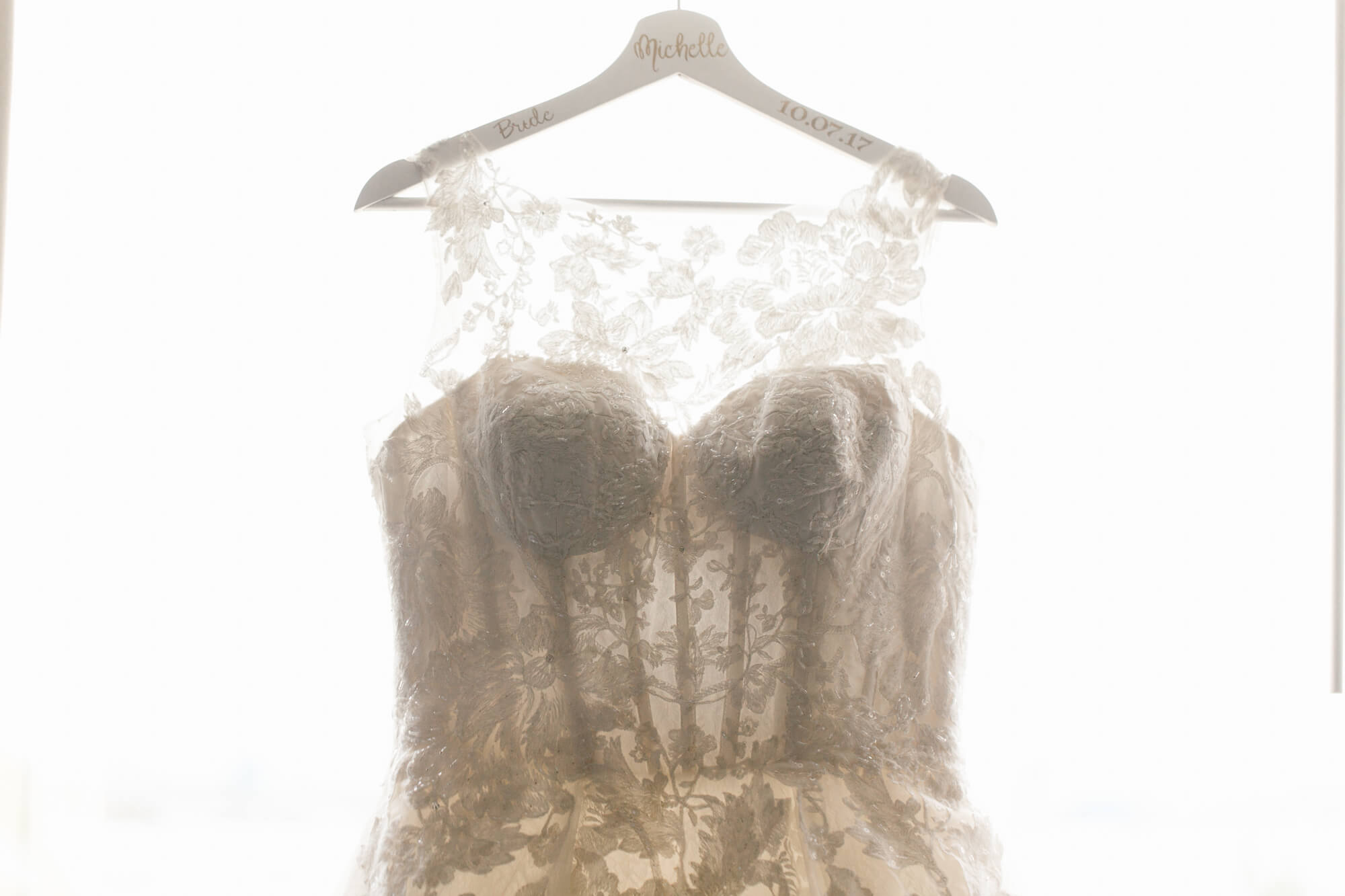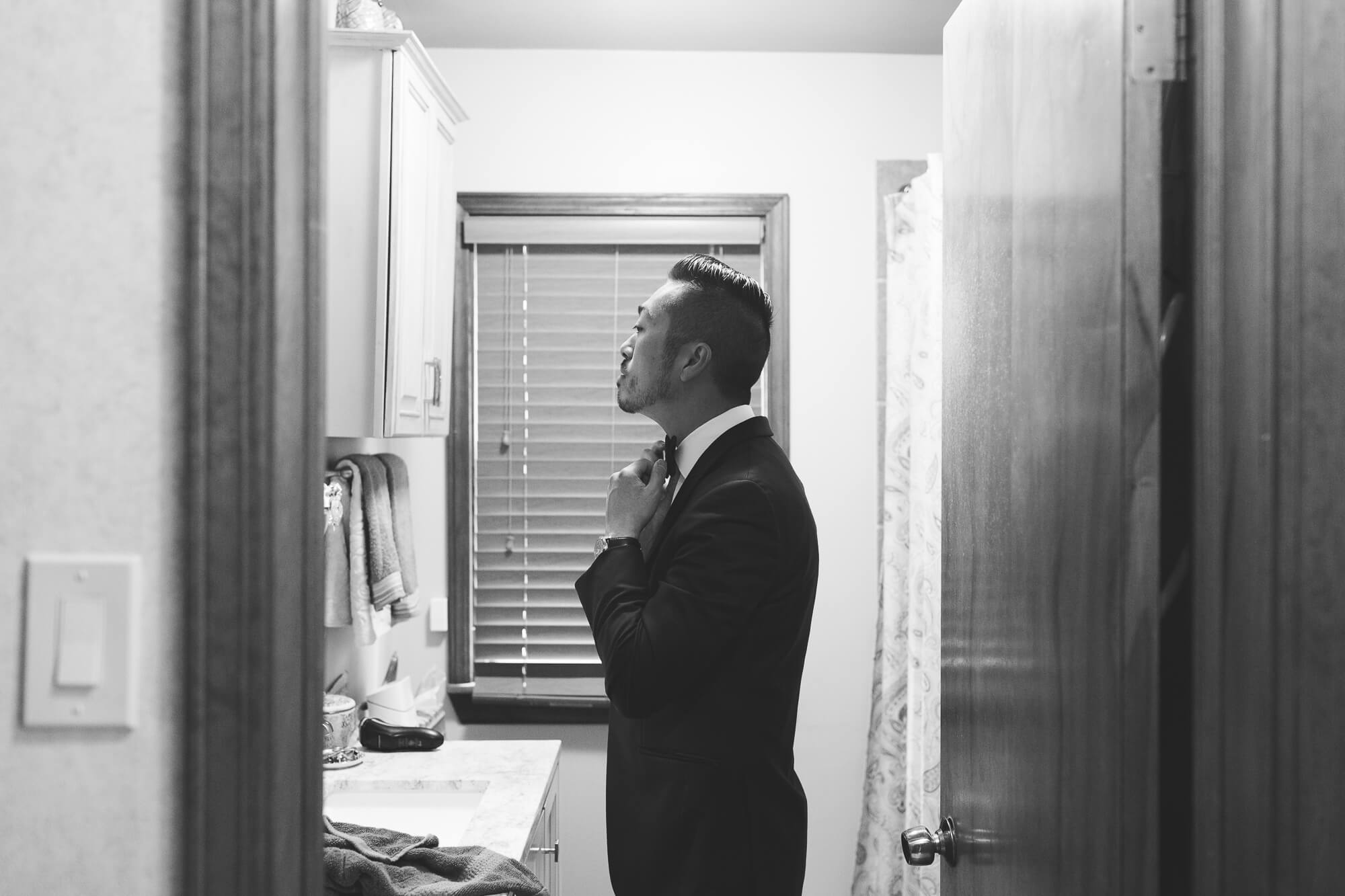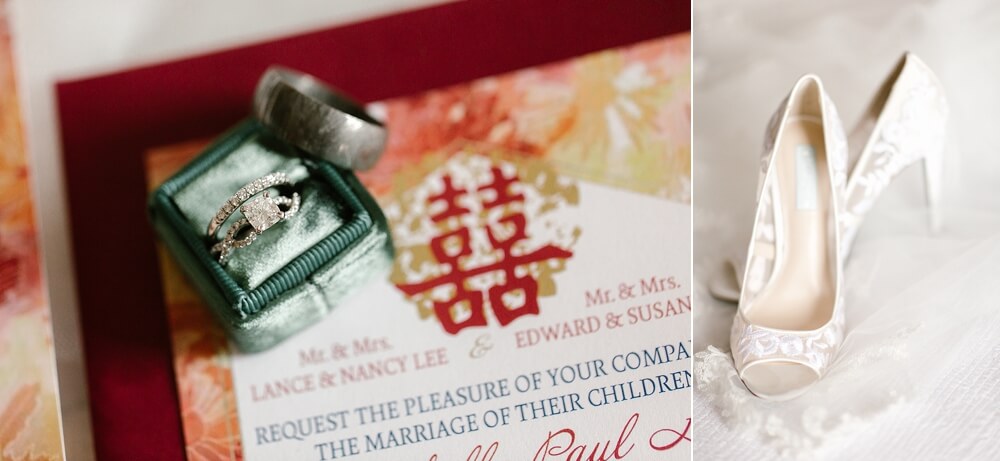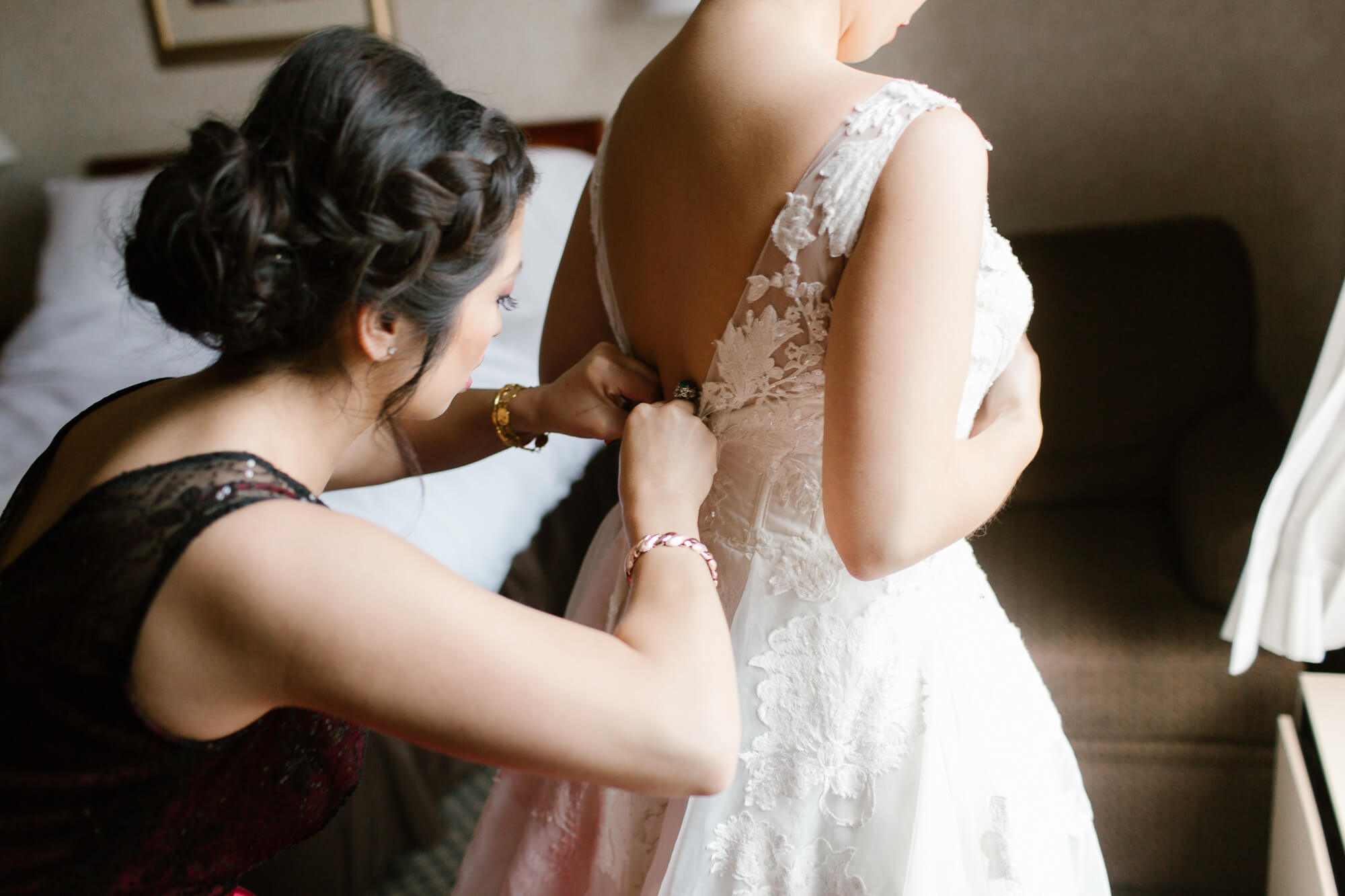 I mean, in love.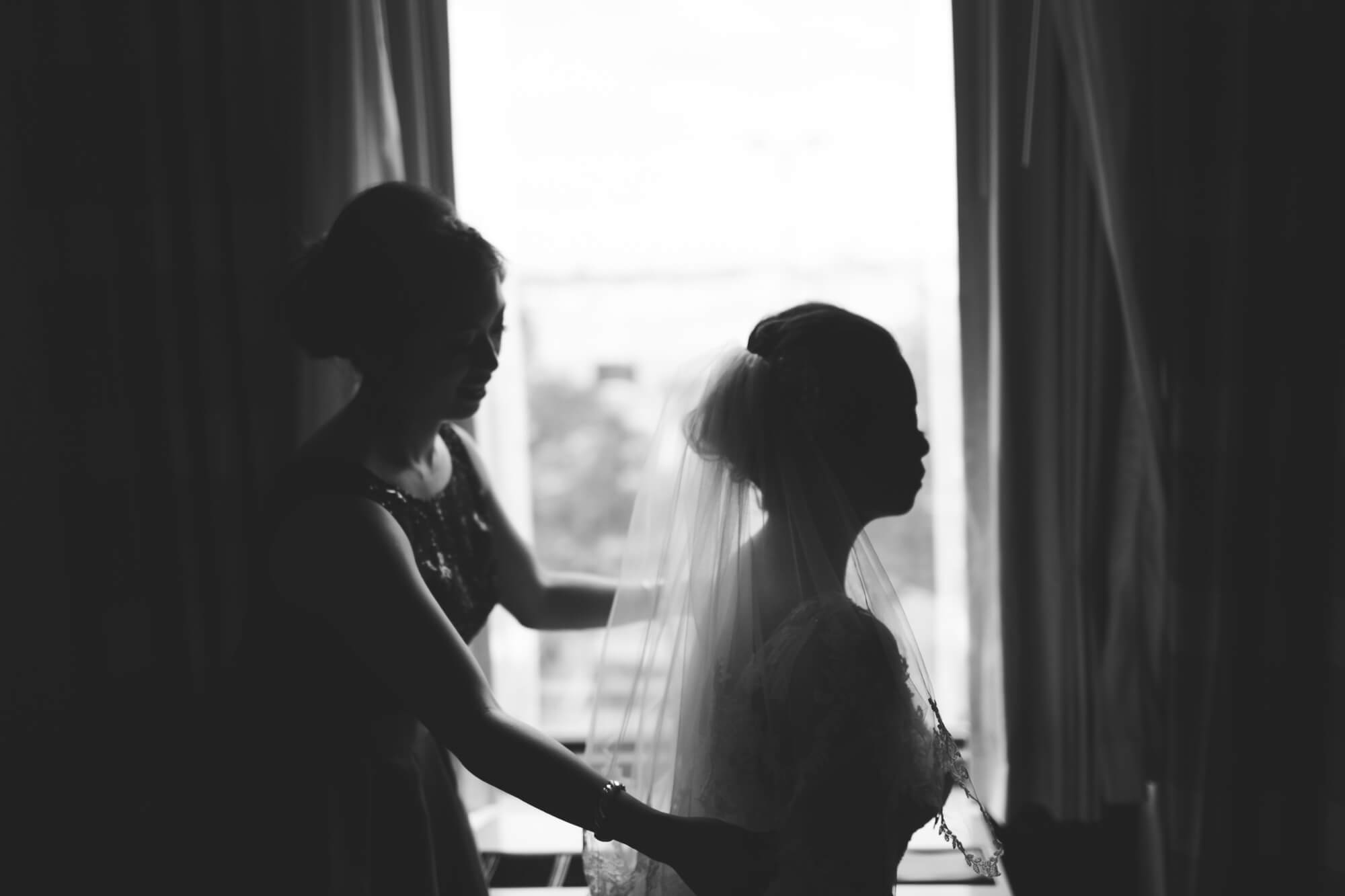 This guy : )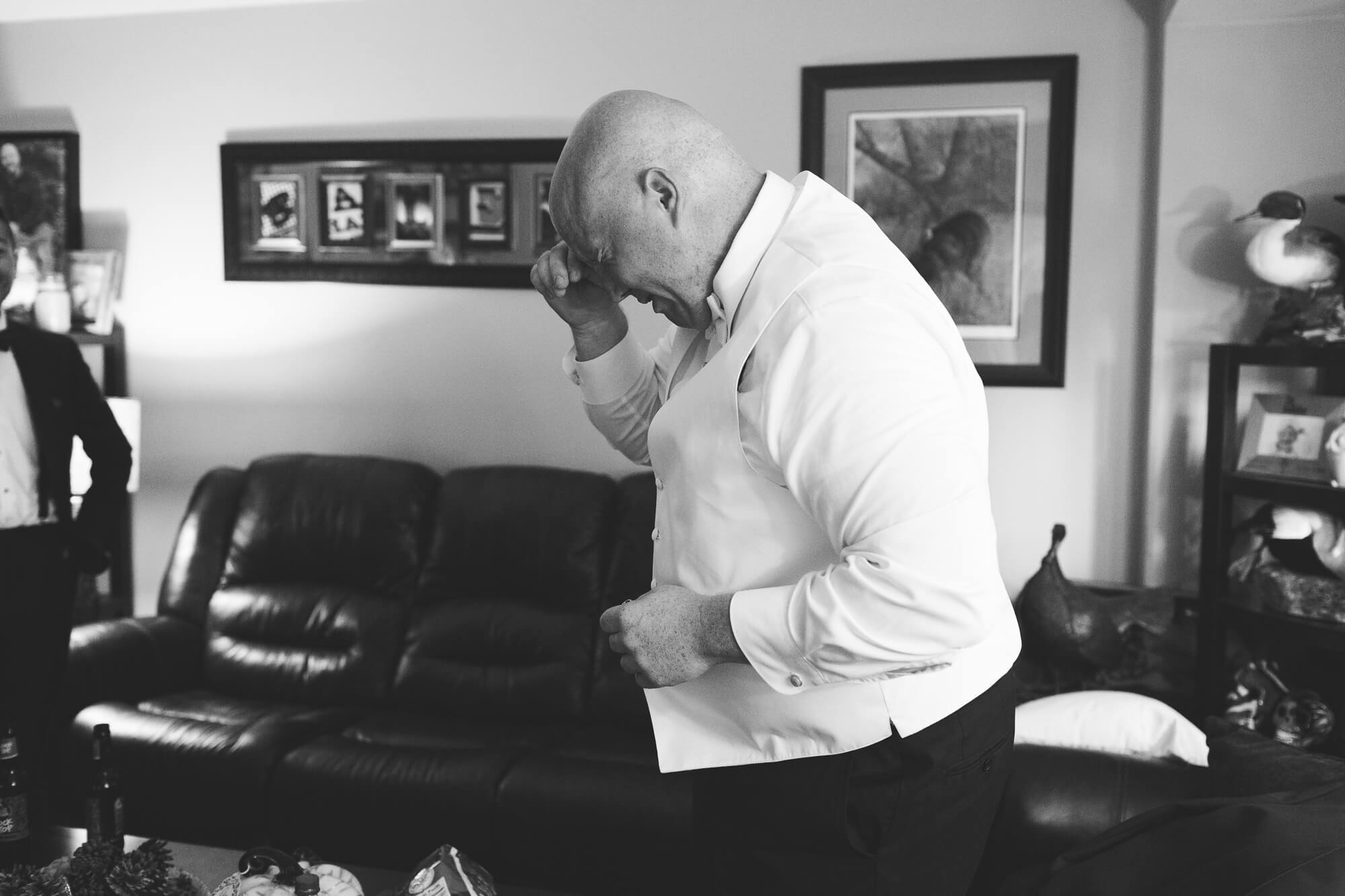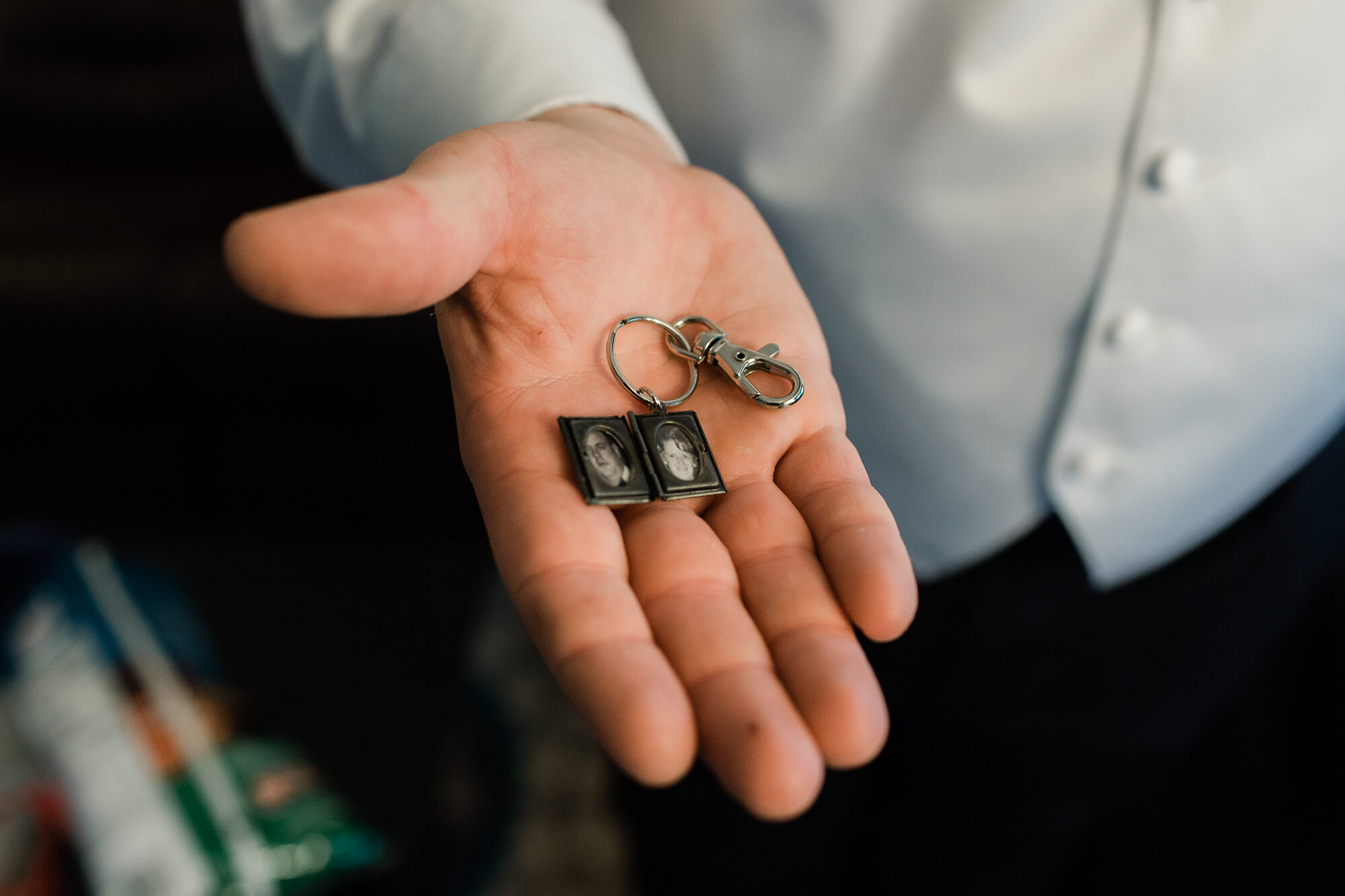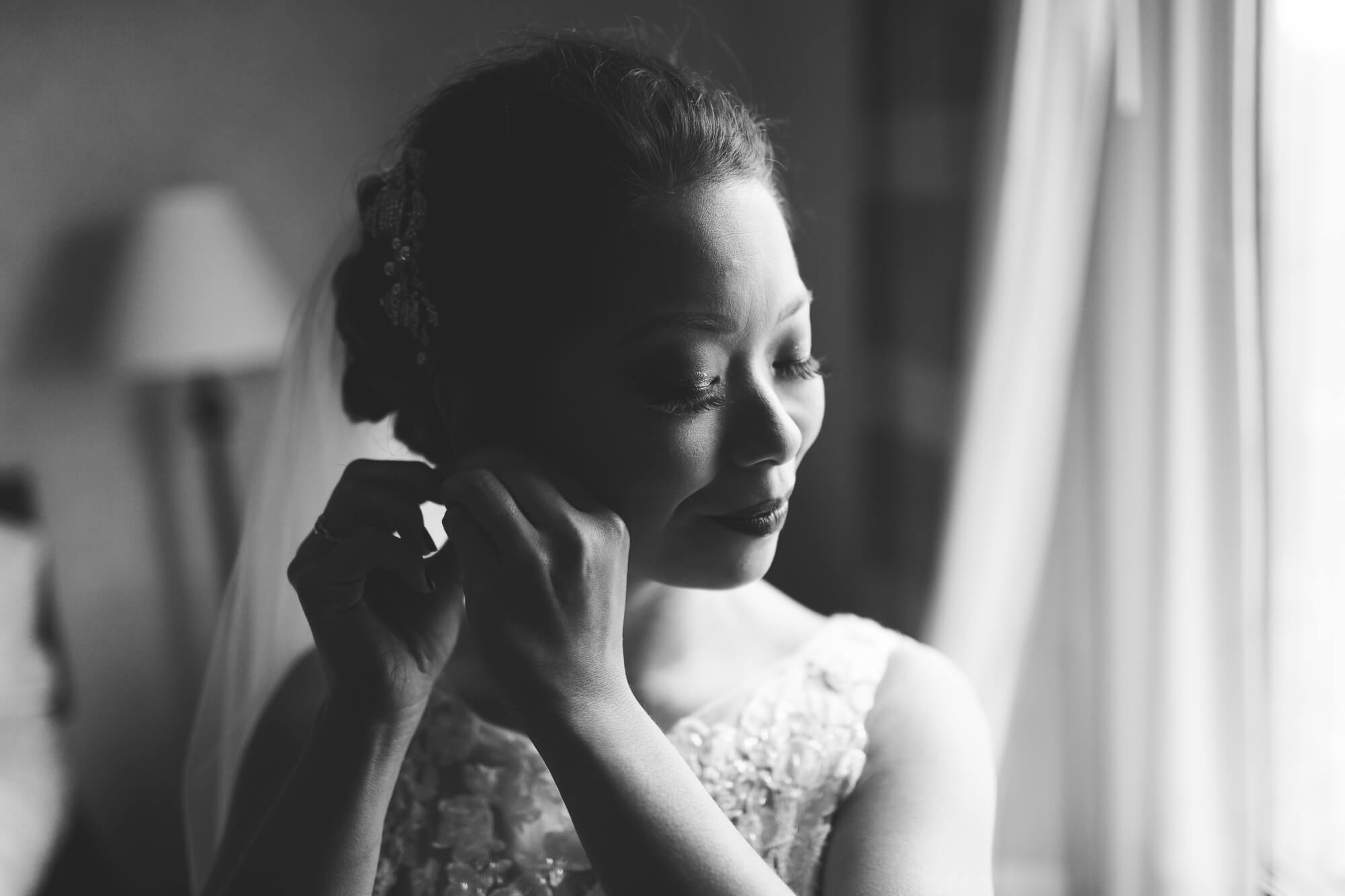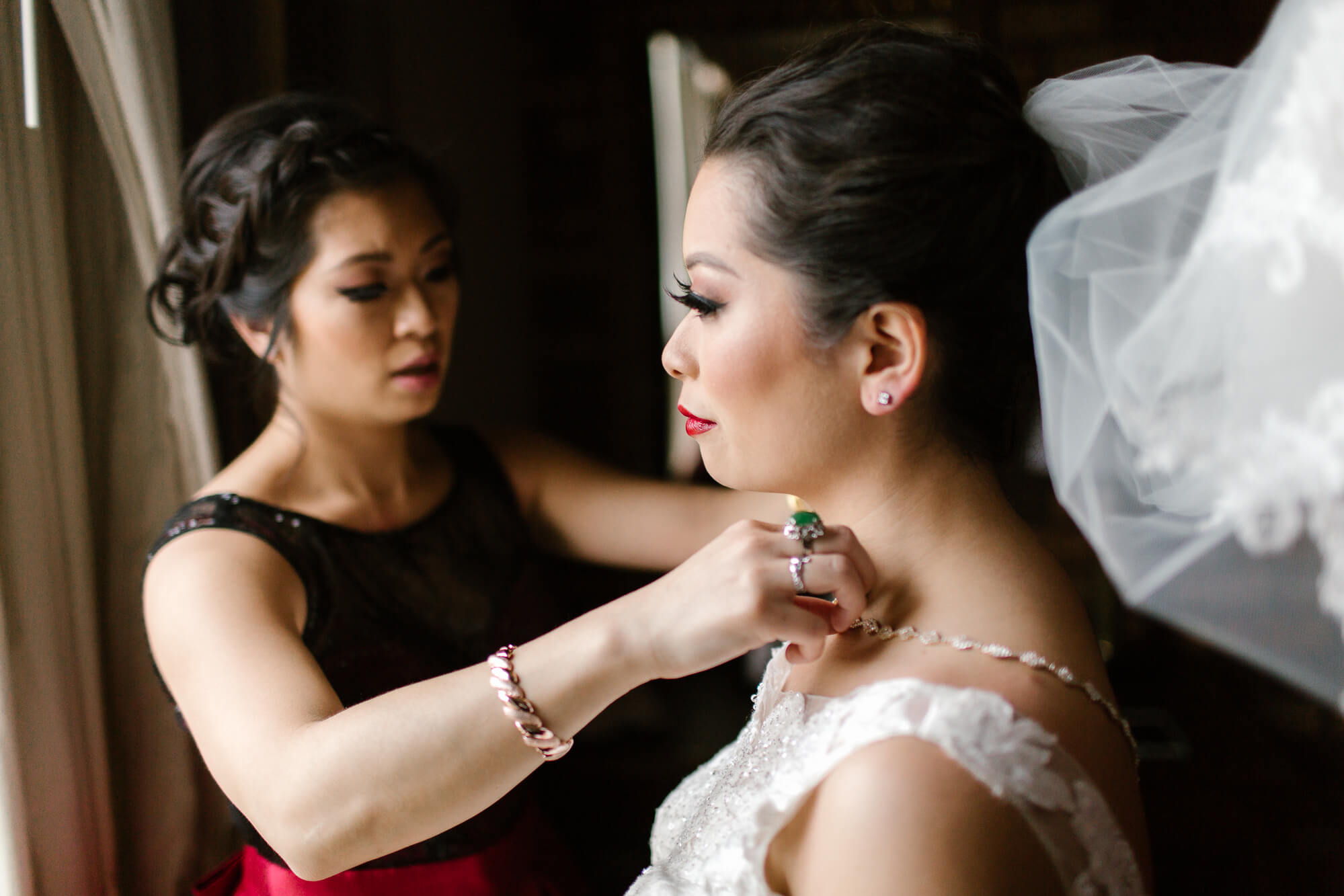 STUNNNNNNNNNING.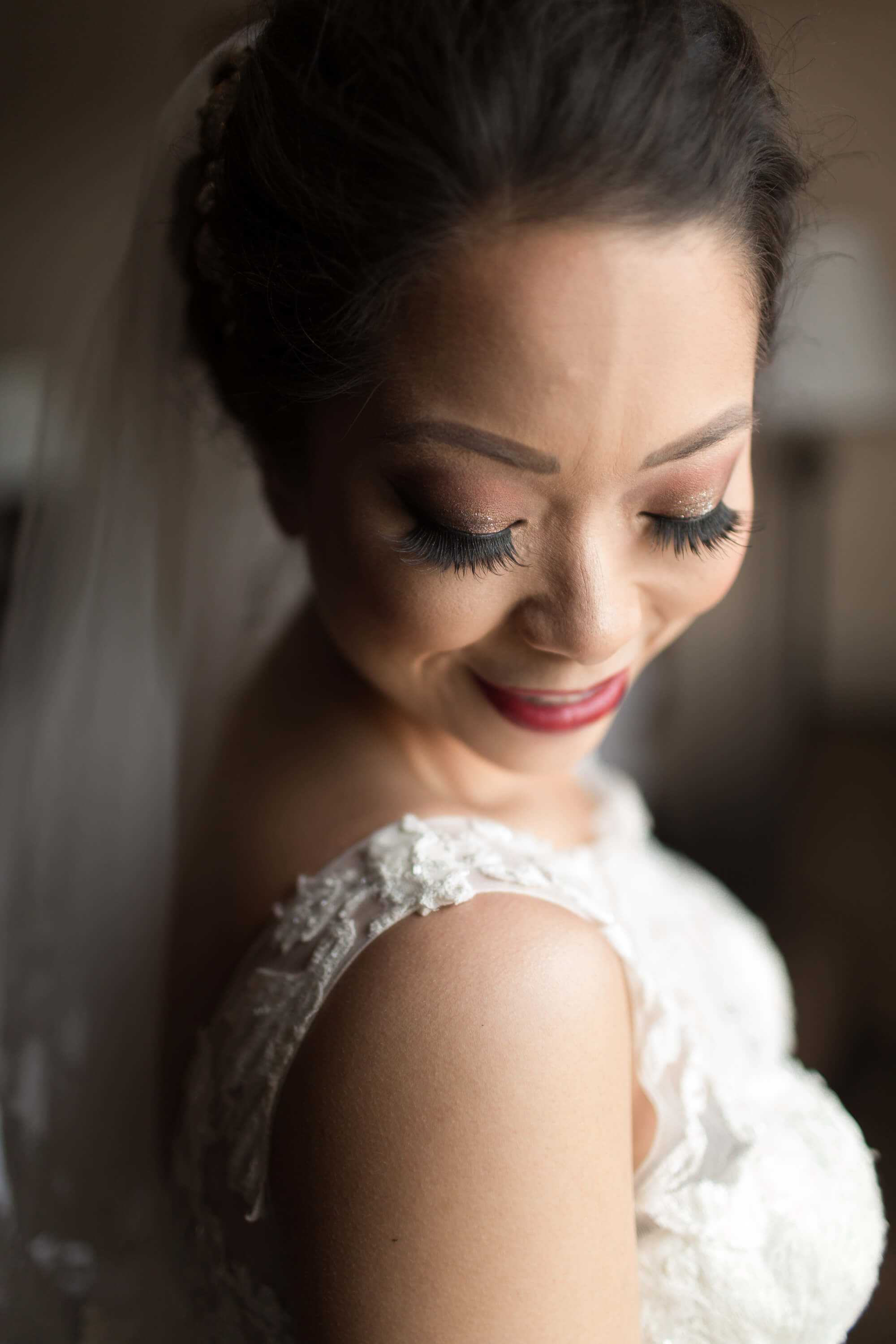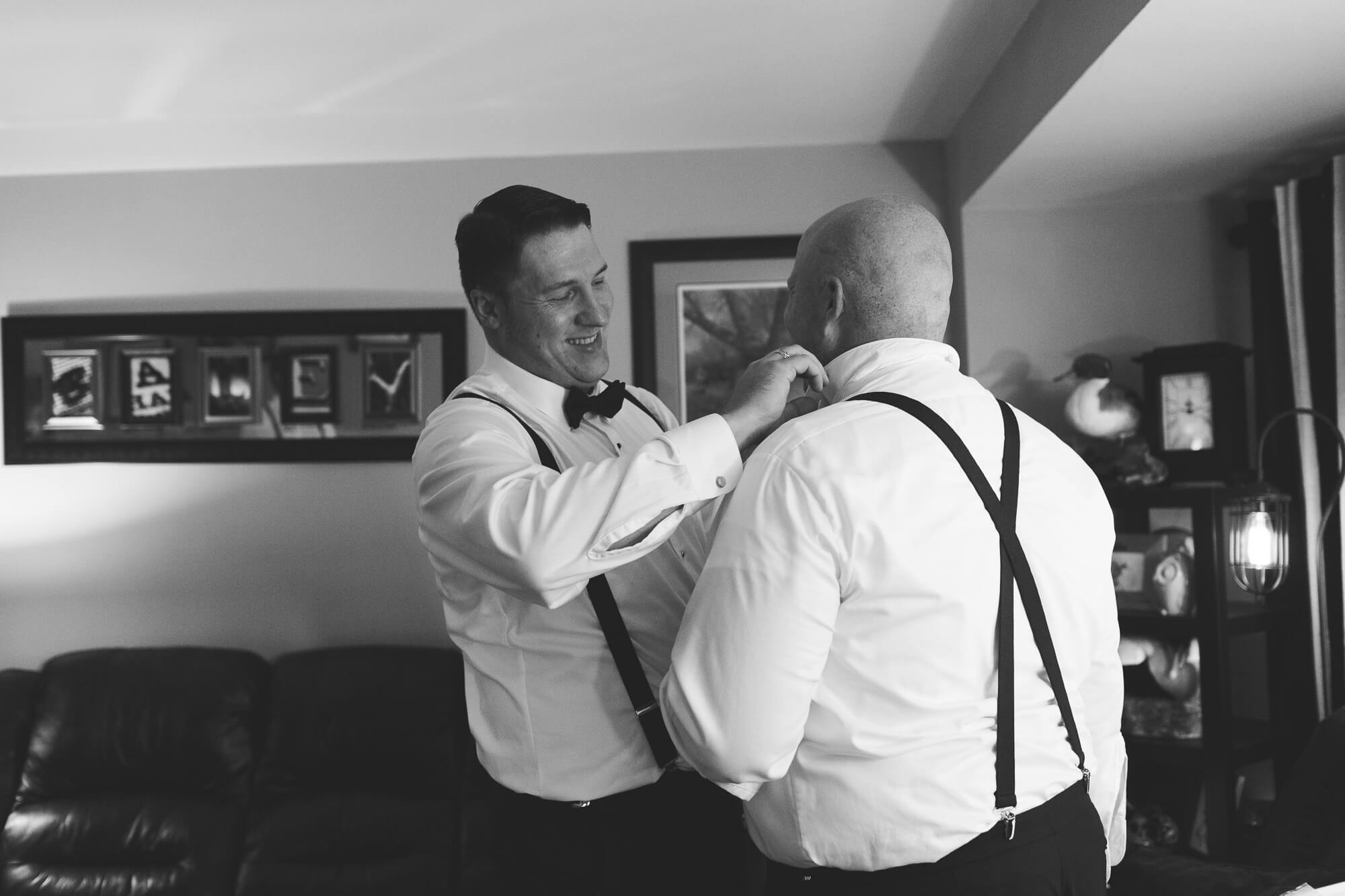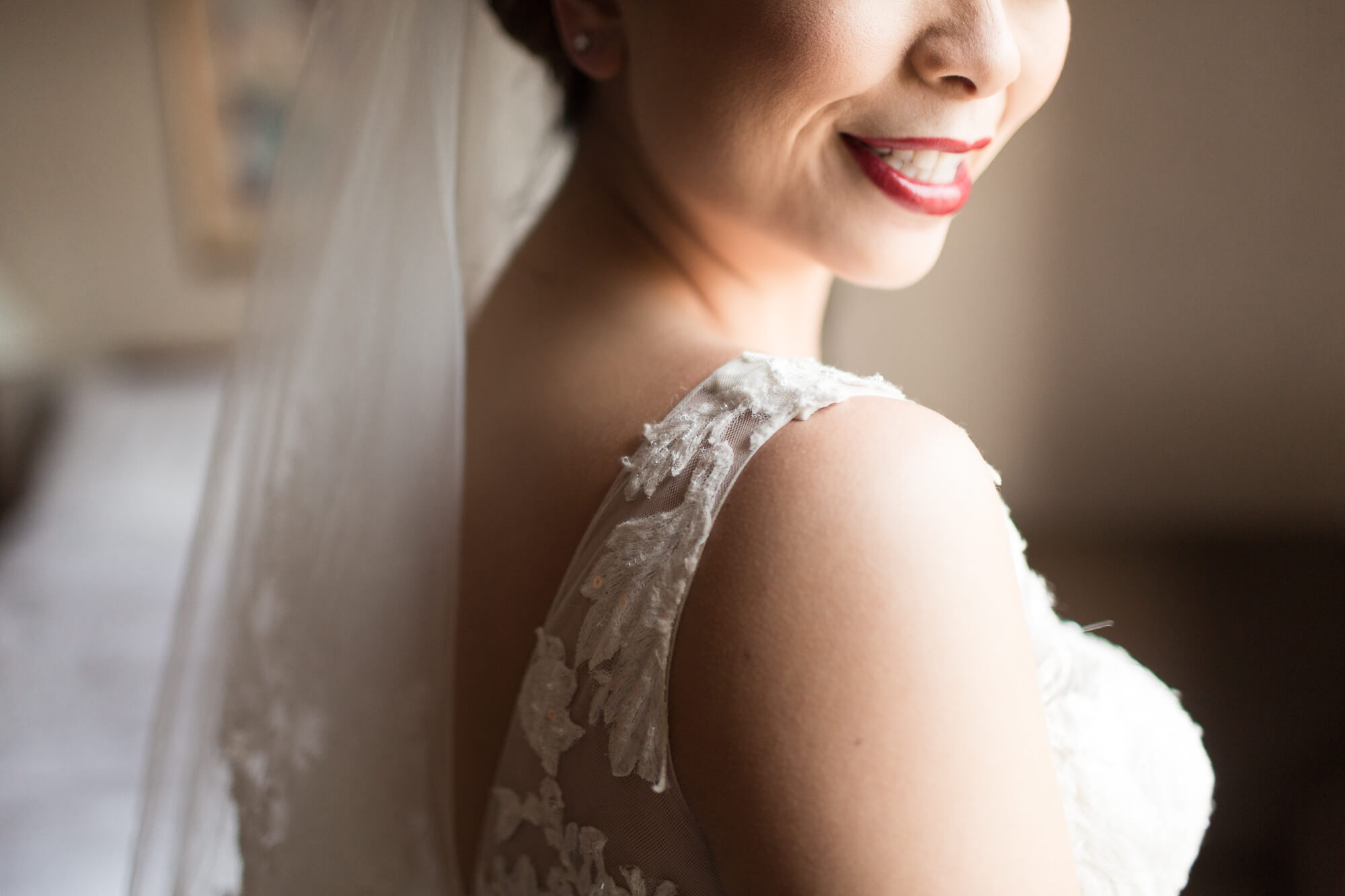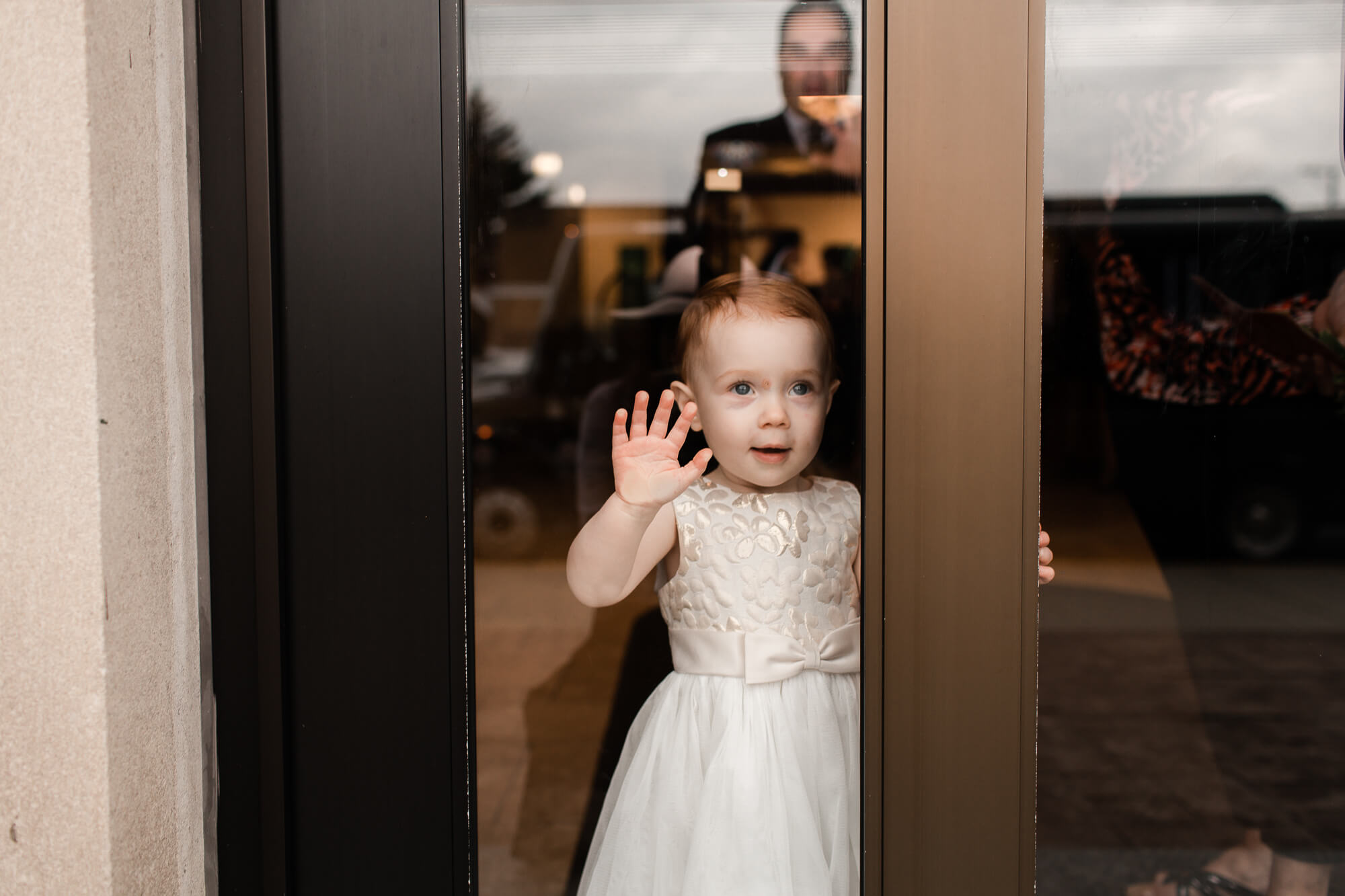 Time to get hitched!!!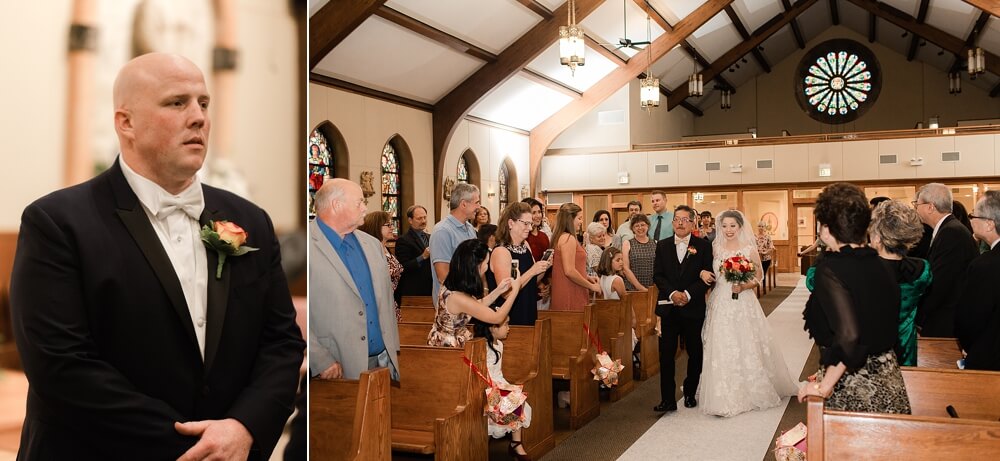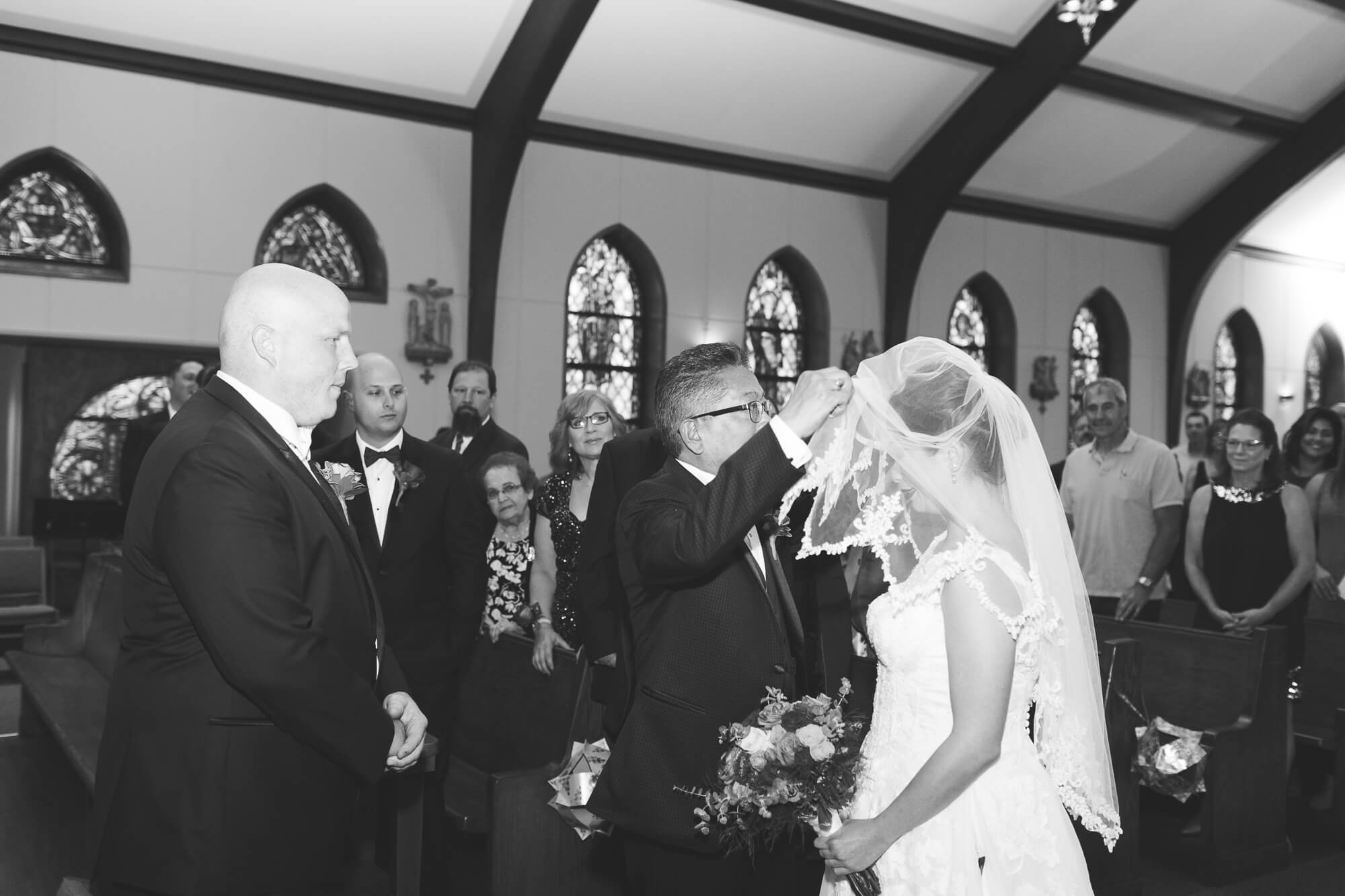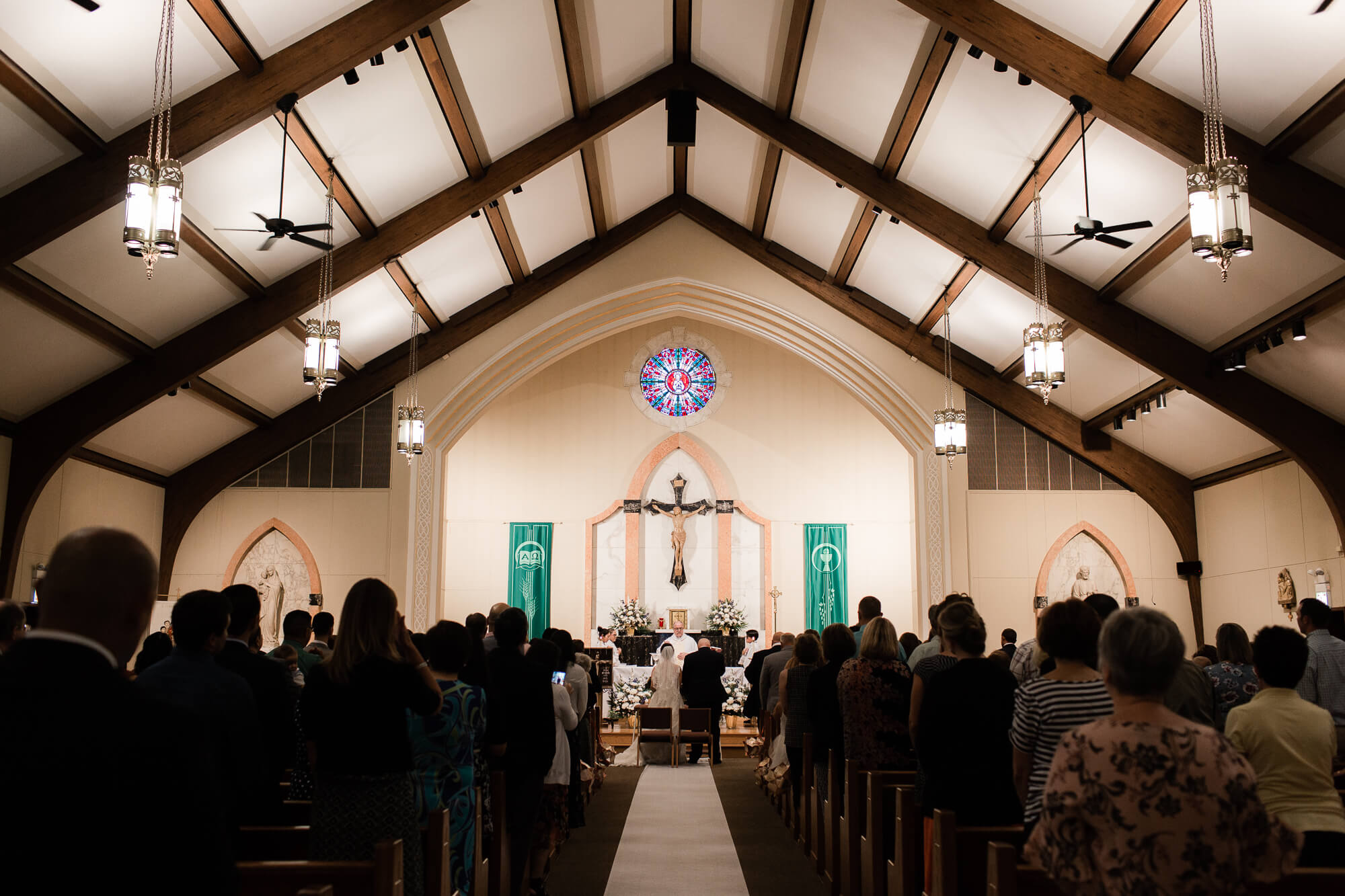 Favorite moment from your day?: 
Chelle & Eddie: SURPRISE BAGPIPES & CHINESE LION (Dragon) DANCE! (I cannot believe I kept those bad boys in plaid a secret from Eddie- I am so impressed with myself!); rainbows outside & a number of guests showing/informing us about them at the reception; smooth coordinated photos at each table in a reasonable time crunch (we are still in awe of how fast that went and are grateful to have such great flexible and easygoing guests and efficient communication between our amazing photographers and DJ) ;D the variety of speeches were awesome, humorous, warm and entertaining! Joanie strolling down the aisle in the wagon (like a seasoned flower girl champ). I can't forget to give a shoutout to all the little kiddie helpers (especially our niece and nephew) since they were all fantastic and very well-behaved.
Chelle: Watching the video of Eddie opening his groom gift (& seeing those tears flow… or his allergies come out of nowhere); seeing Eddie, my father, and my father-in-law all tear up at the ceremony #WeepingWeddingGoals; tea ceremony; our first dance; father-daughter dance with my dad's surprise incorporation of his/my sister's song from her wedding (and my nephew Nolan running around in circles); visiting our Hallee Baley pup at the house!; seeing the flower girls (Bella and Kay) obsess with the ring bearer at the reception (and see him make a speedy recovery from the ceremony to the reception)
Eddie: Getting a quick bite alone with MP at the reception (to breathe & recap); BAGPIPES; Twan's (best man/friend) speech which he nailed; seeing MP walk down the aisle with her dad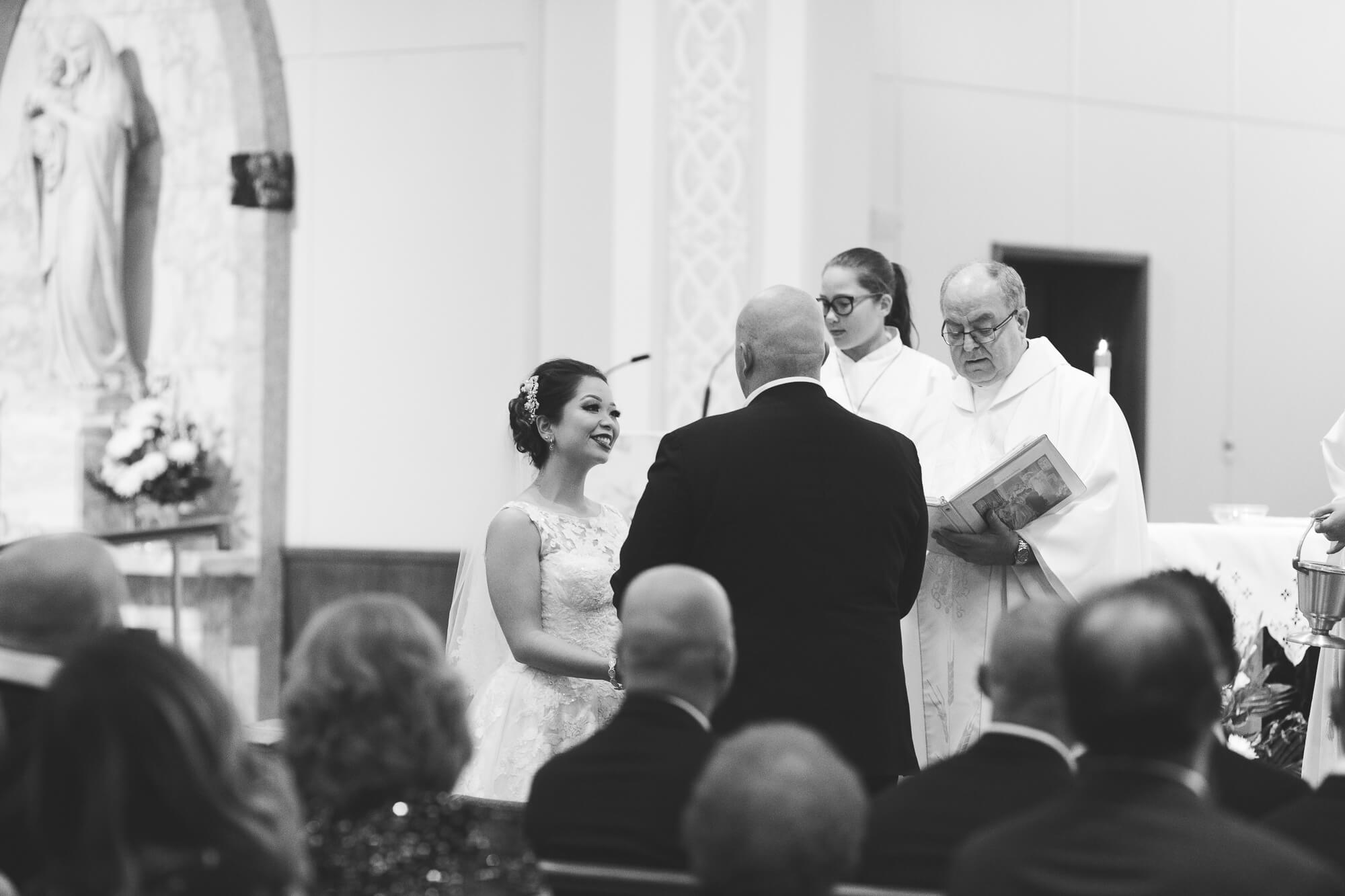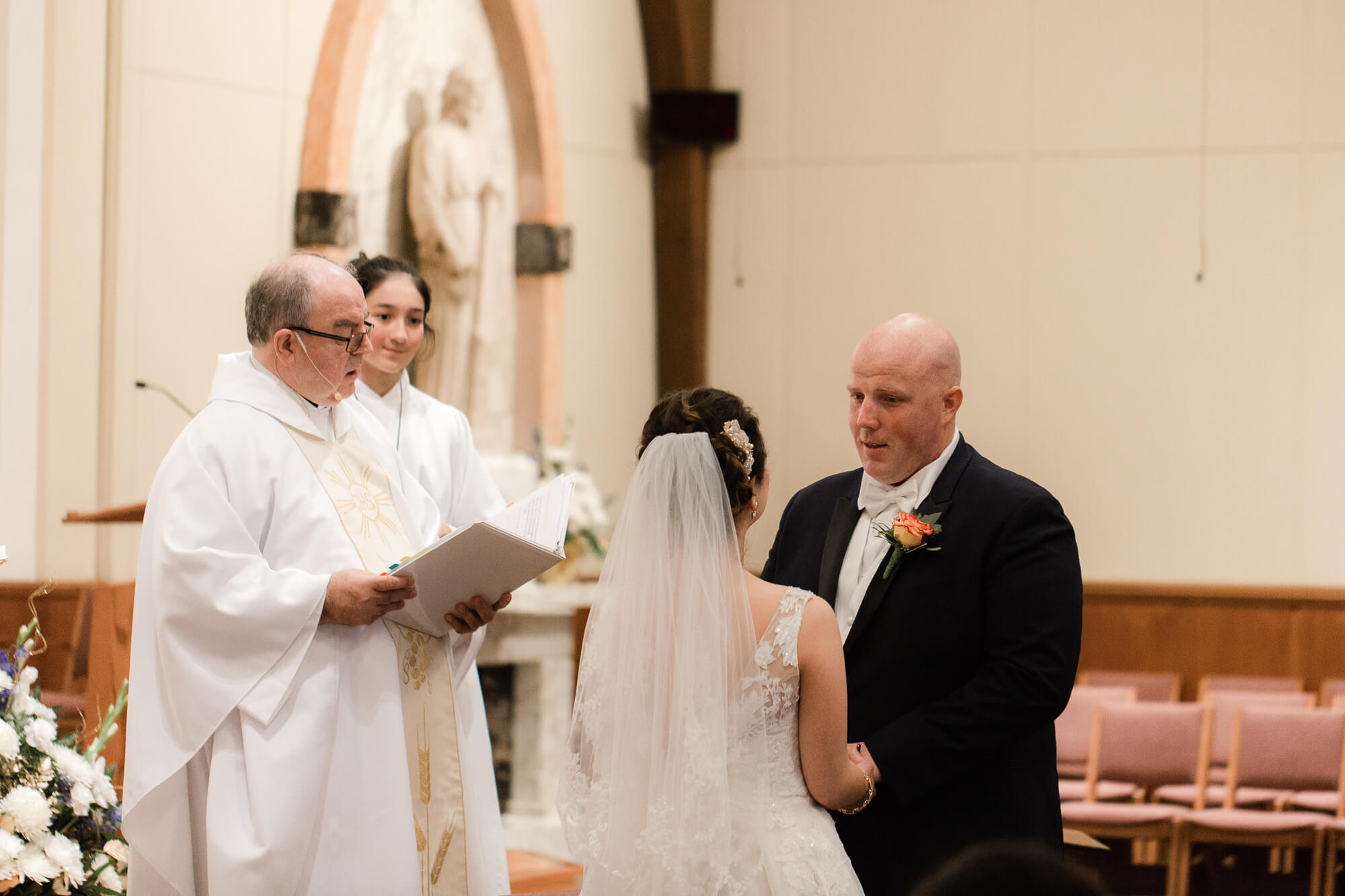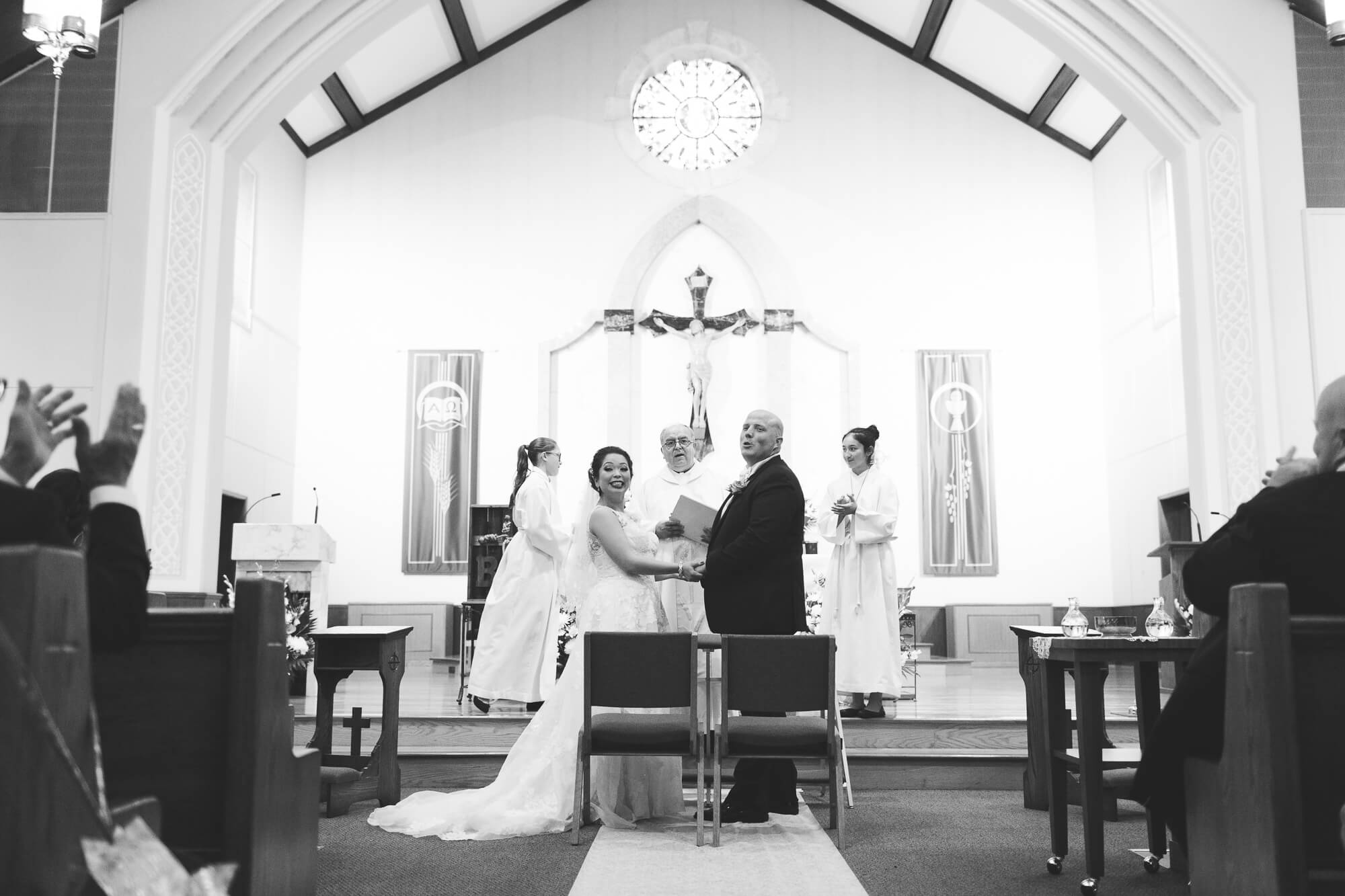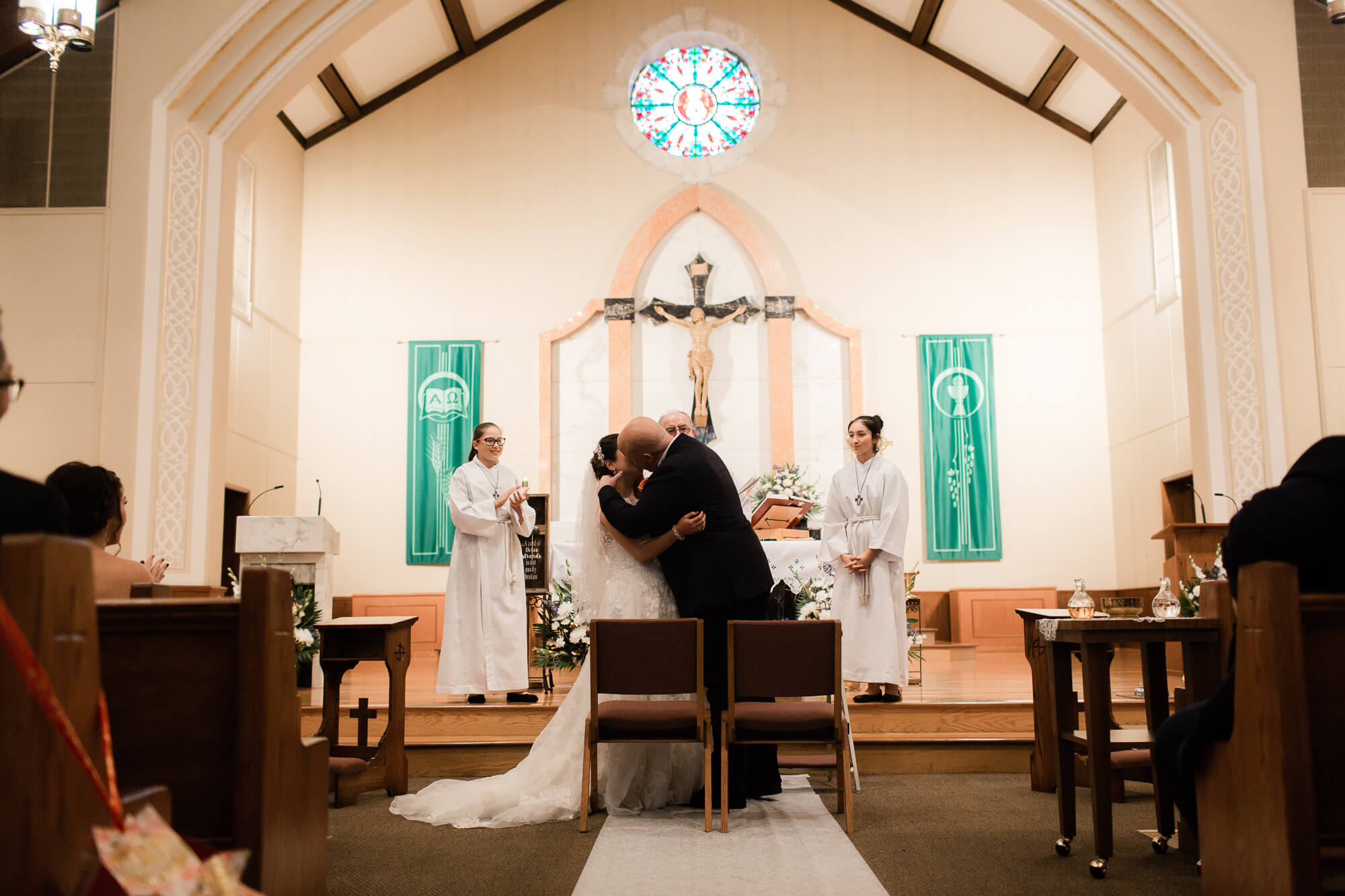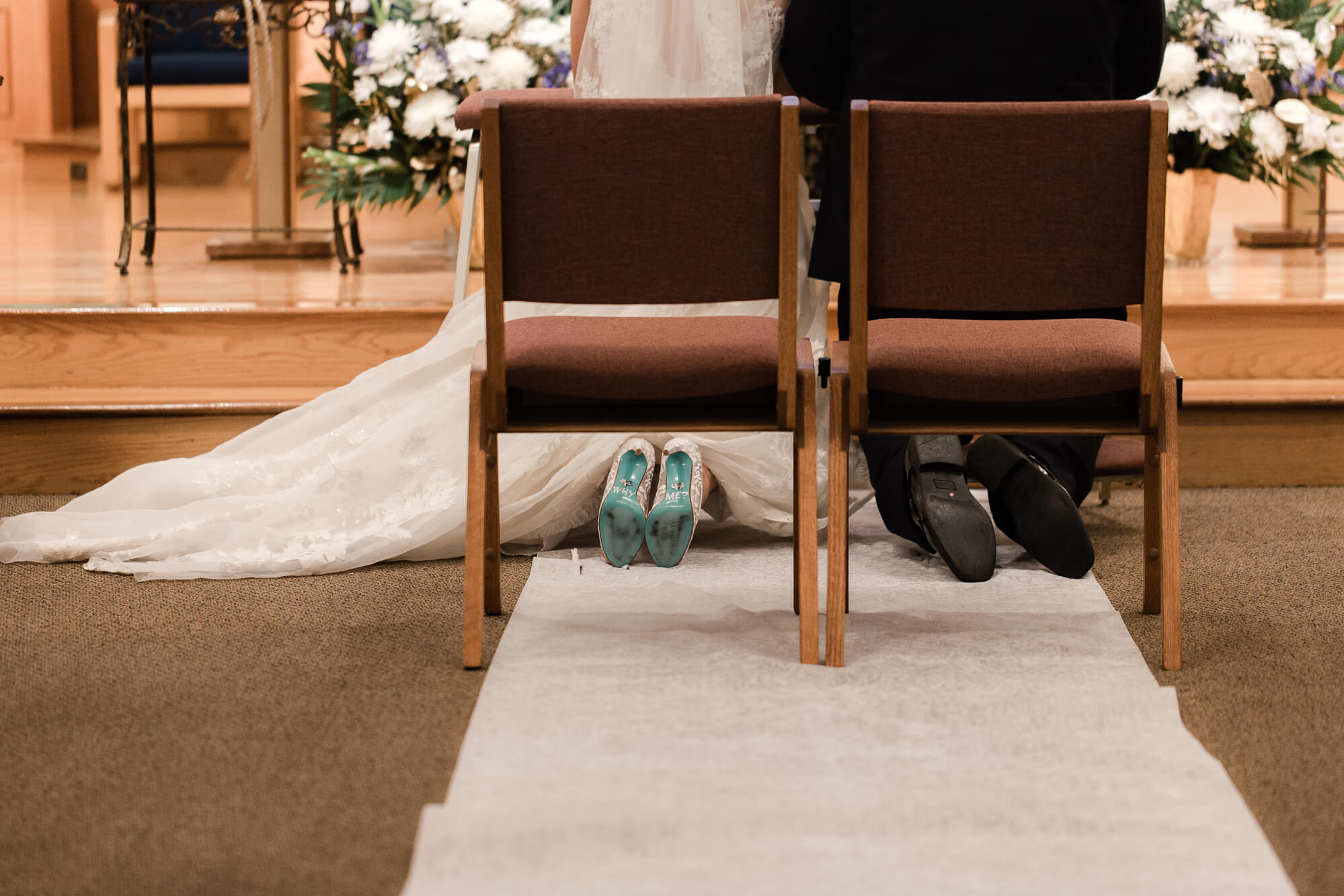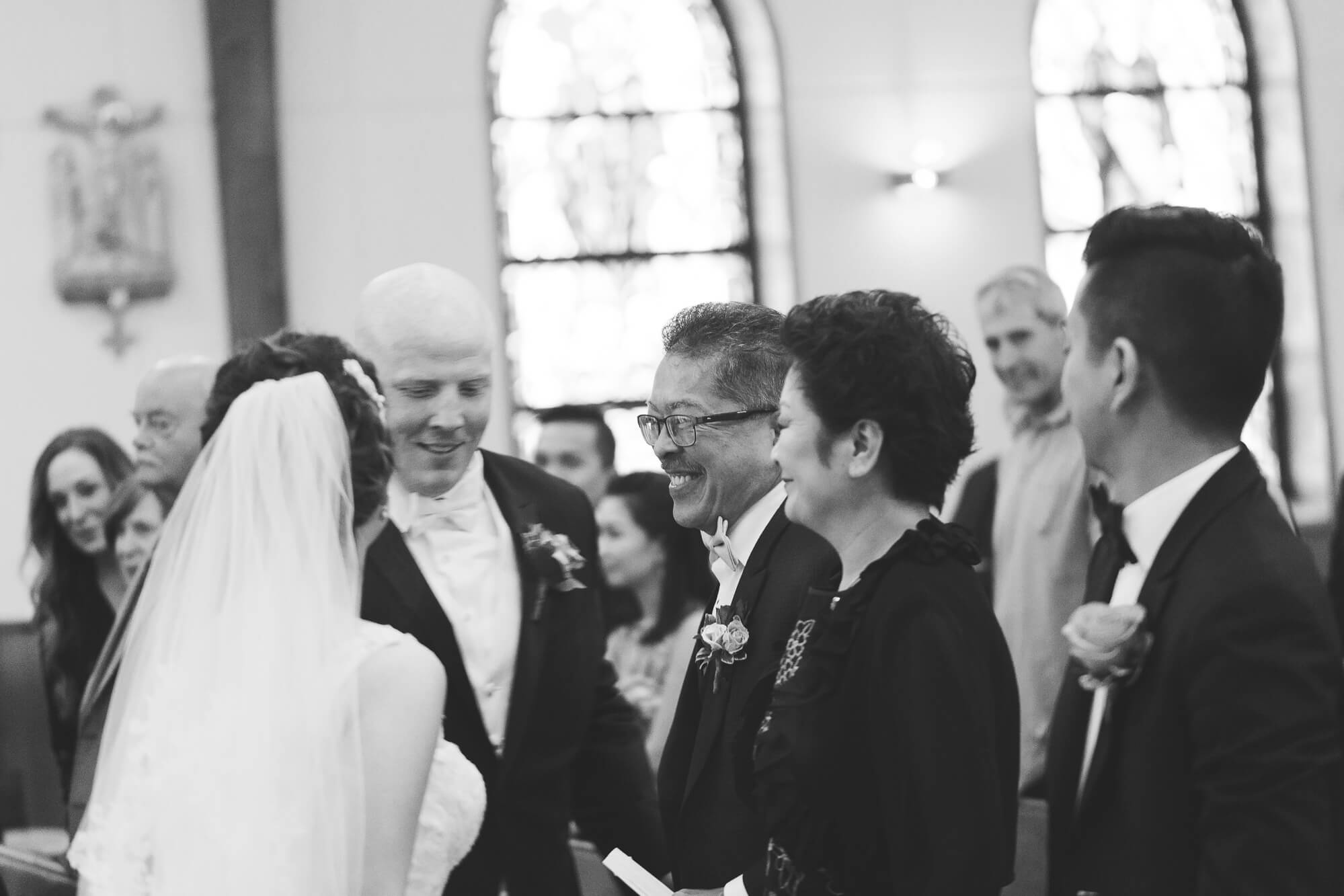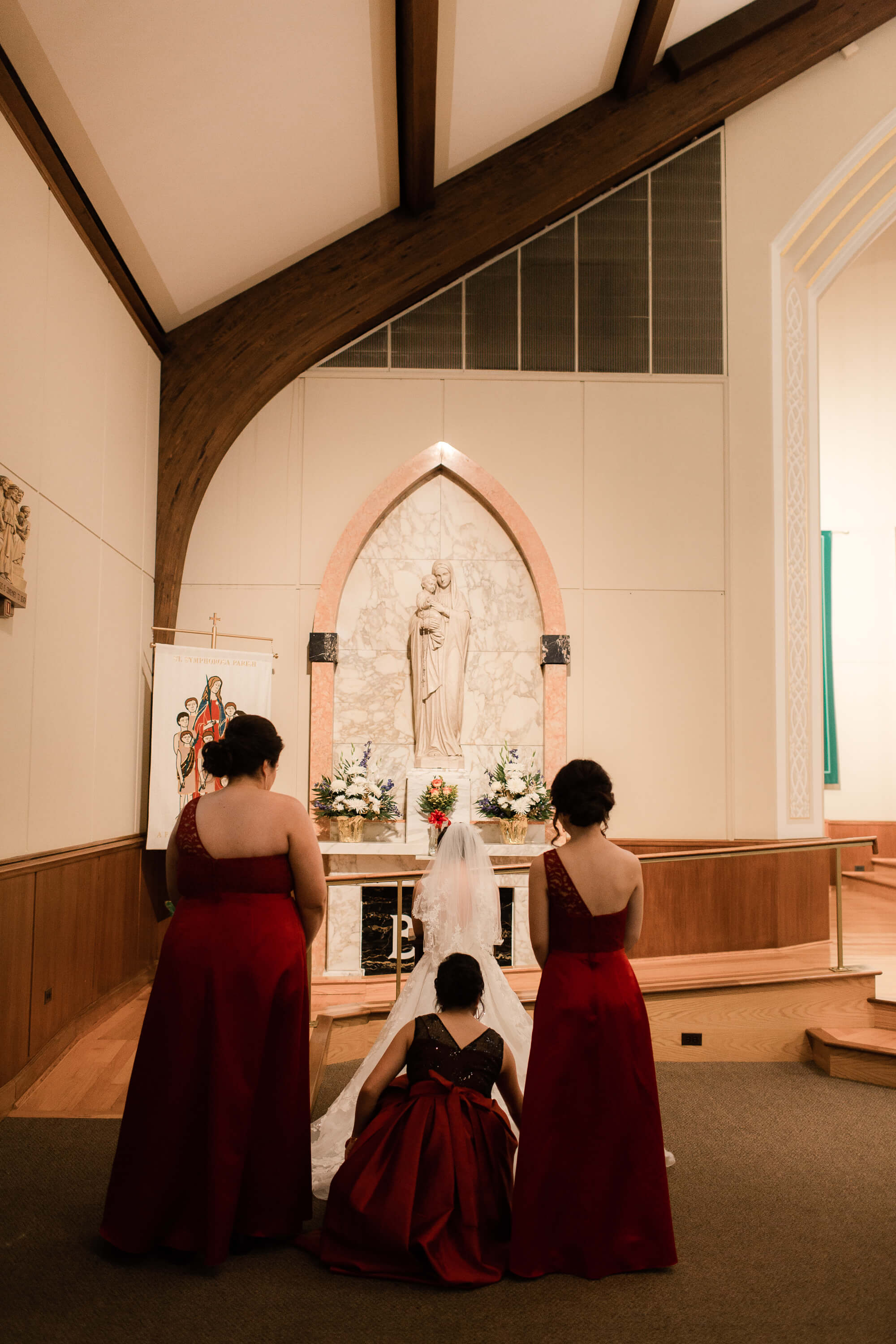 MAAAAAAARRIED!!!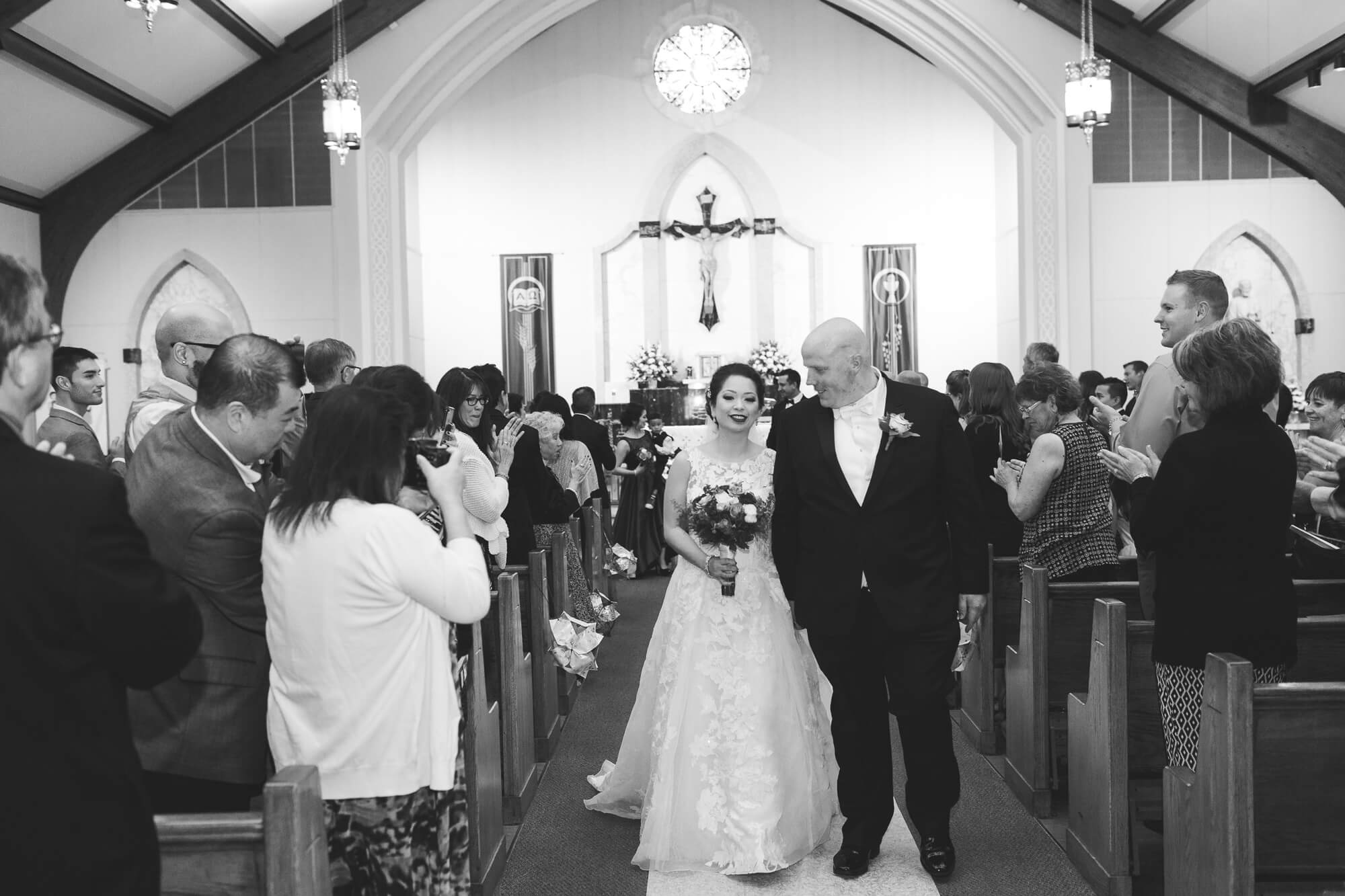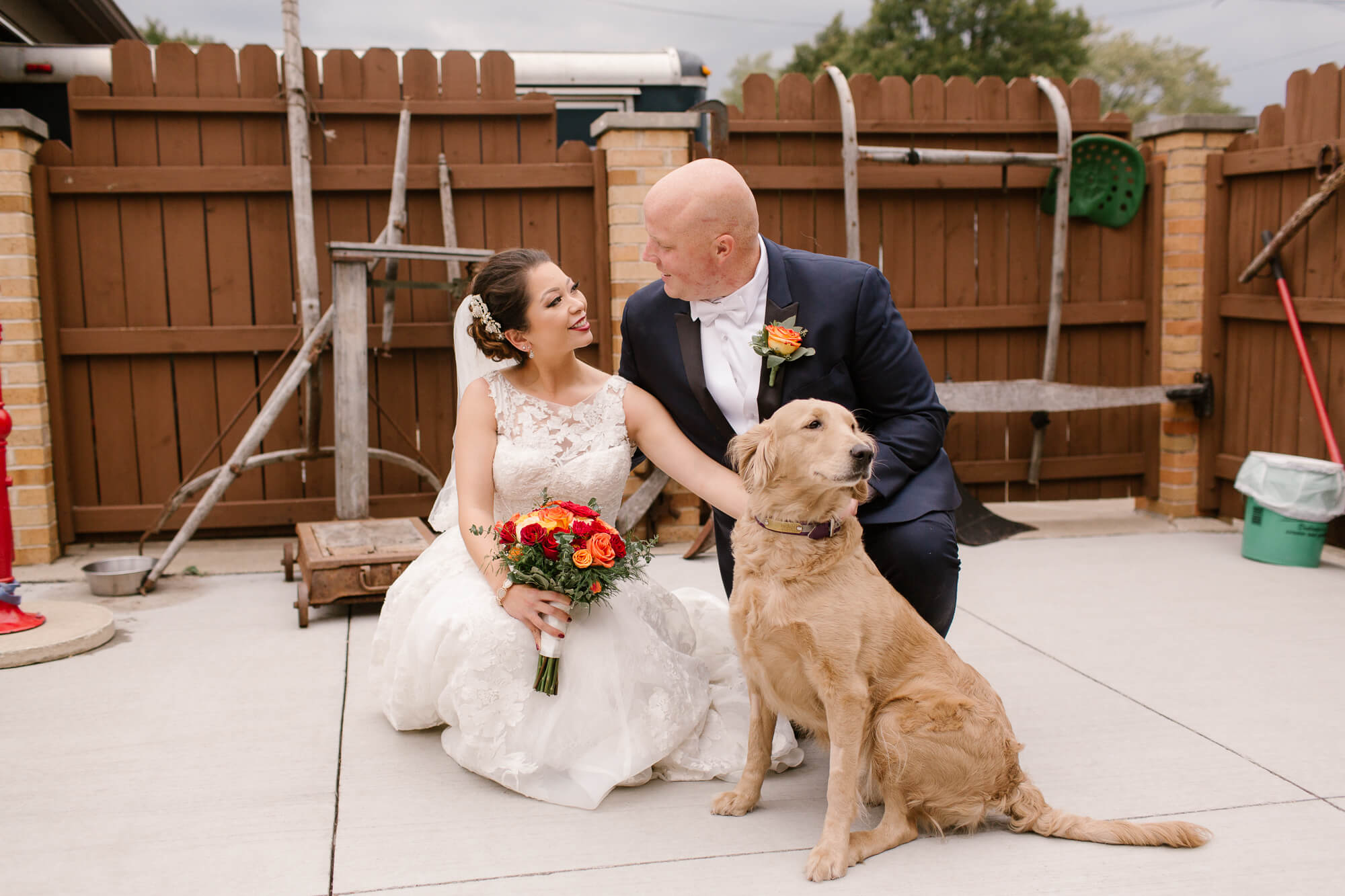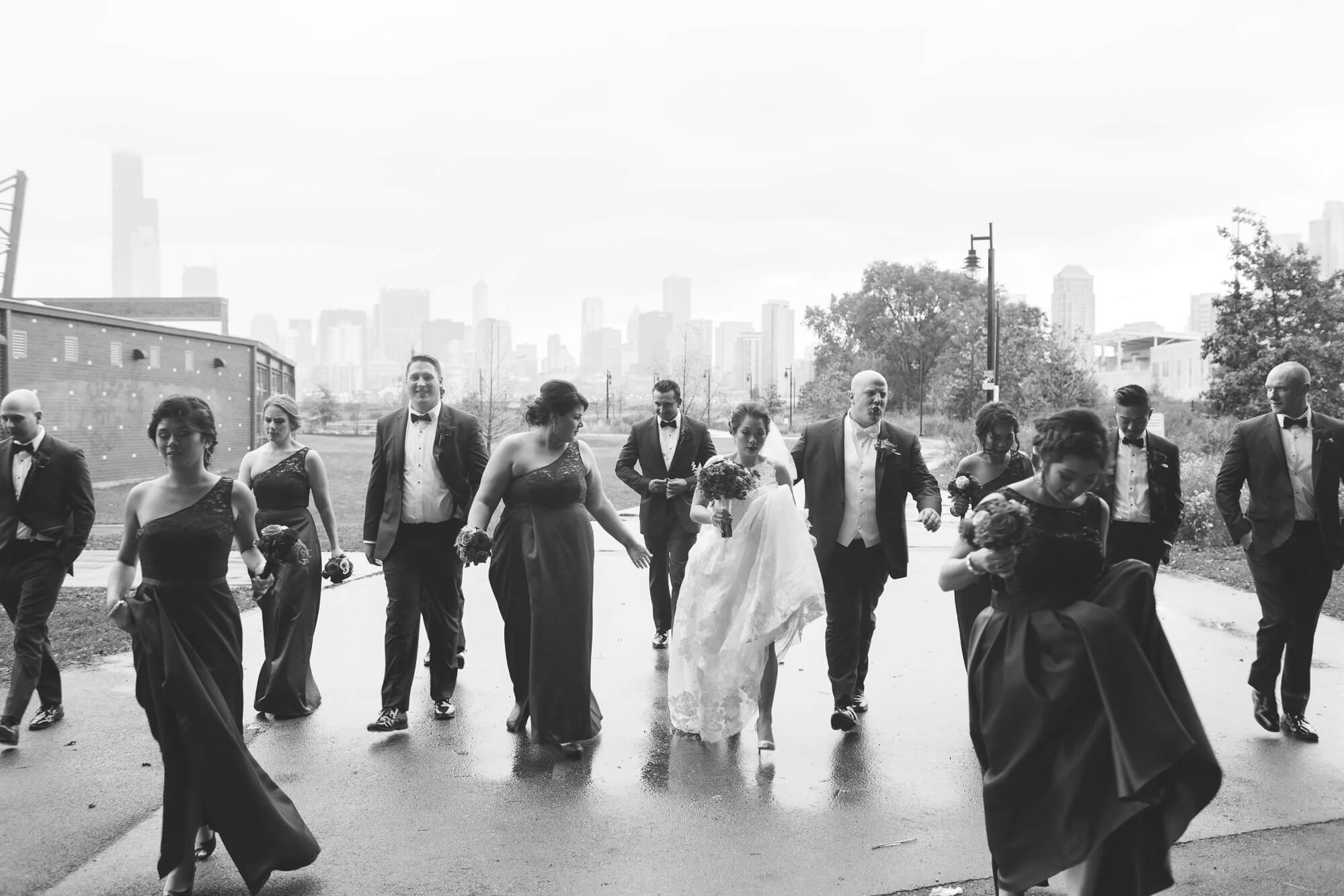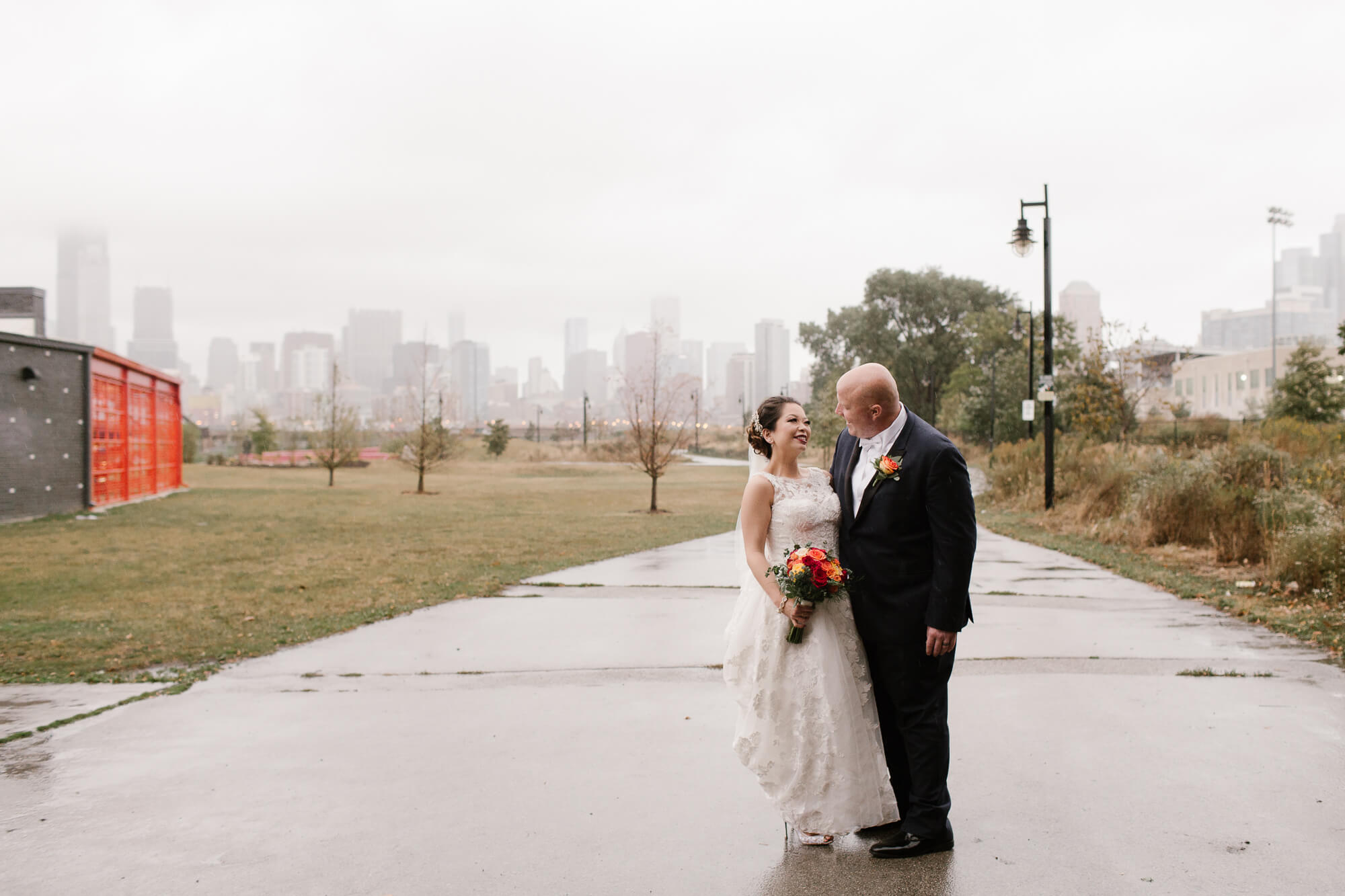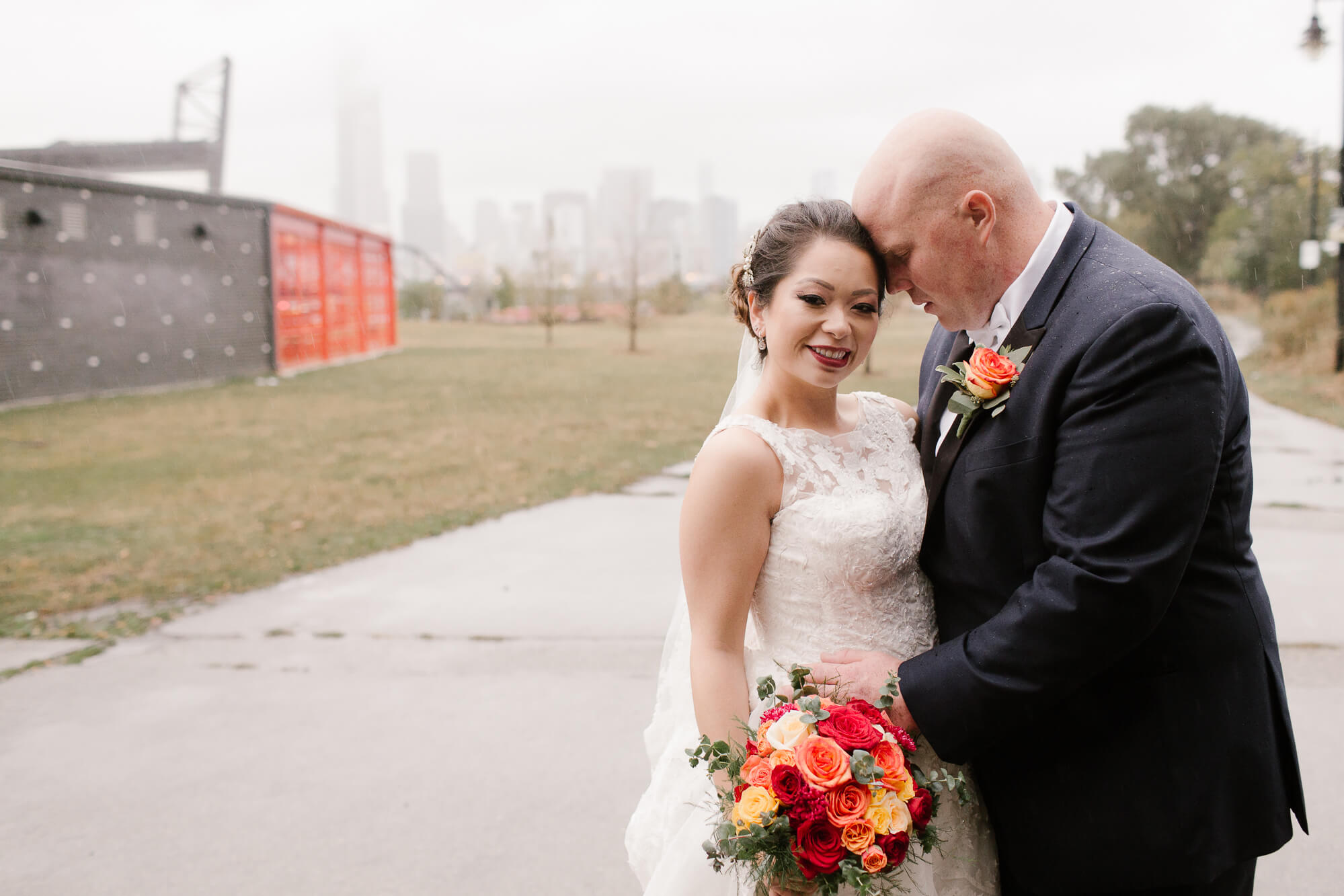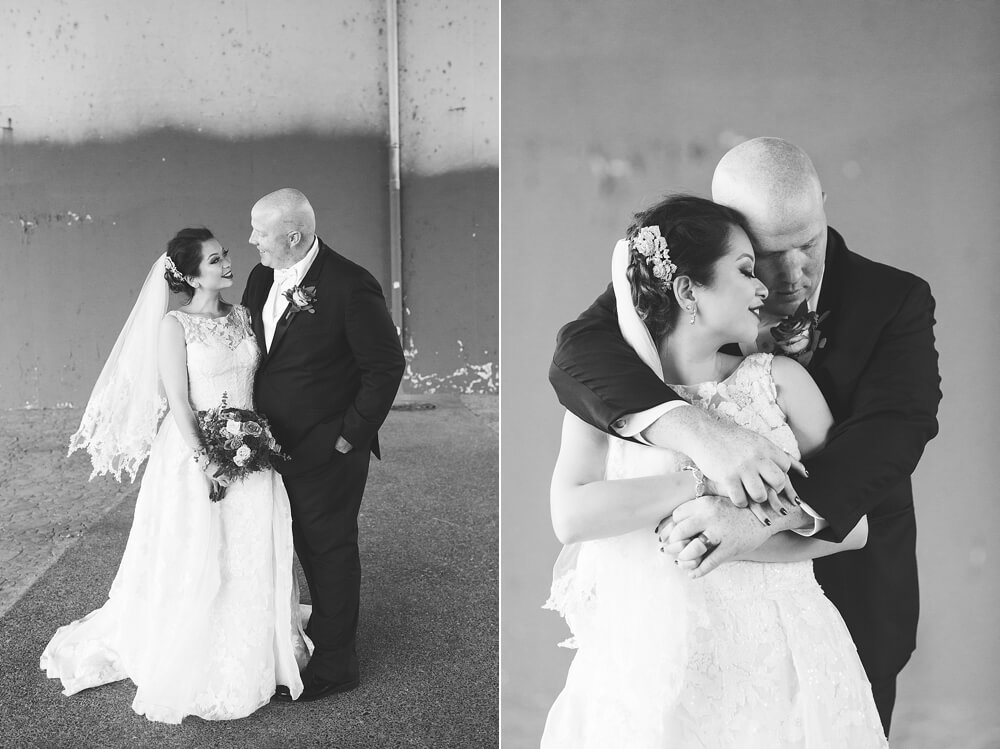 Babes. And total champs considering the rain and wind and sideways rain.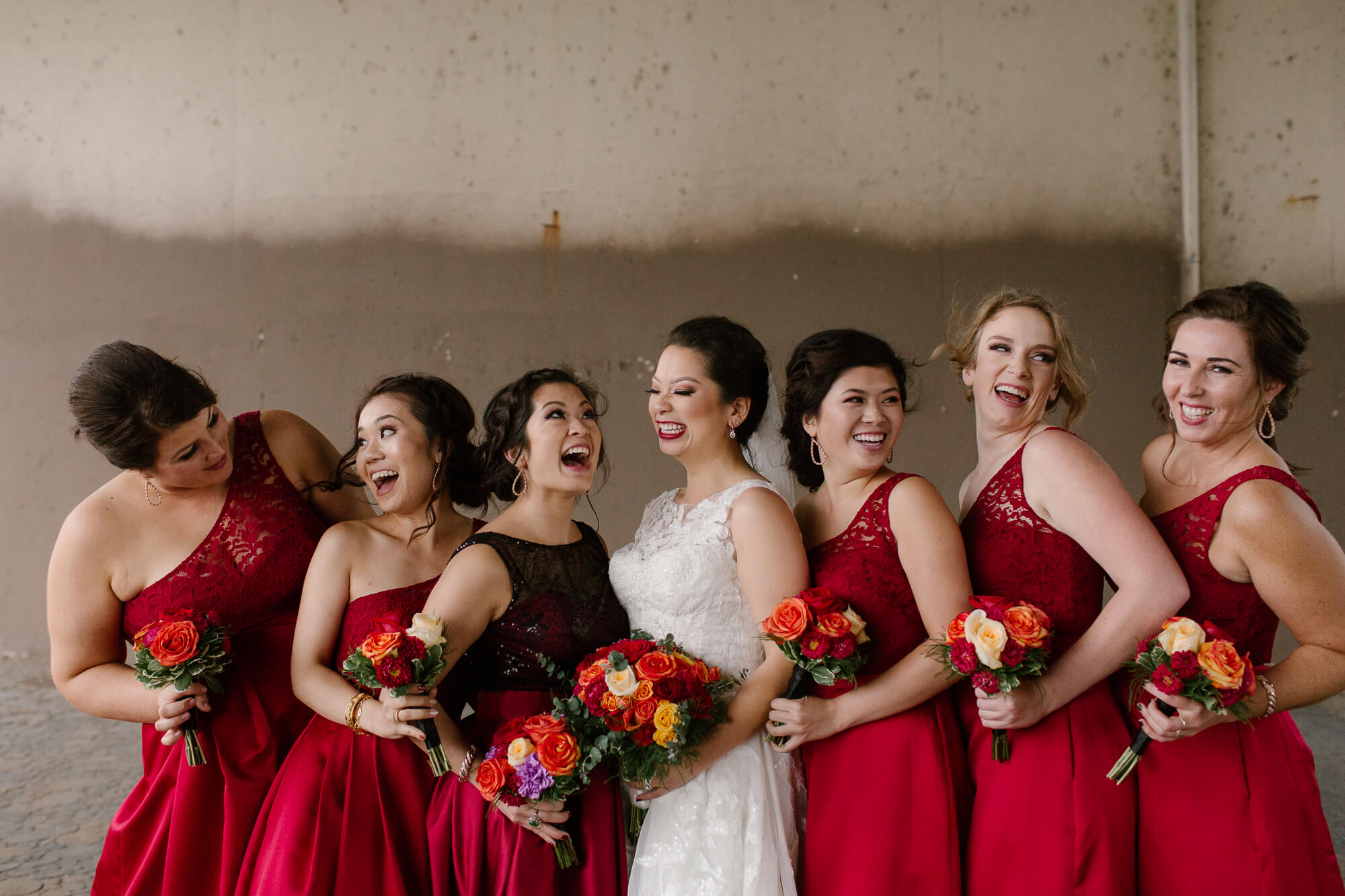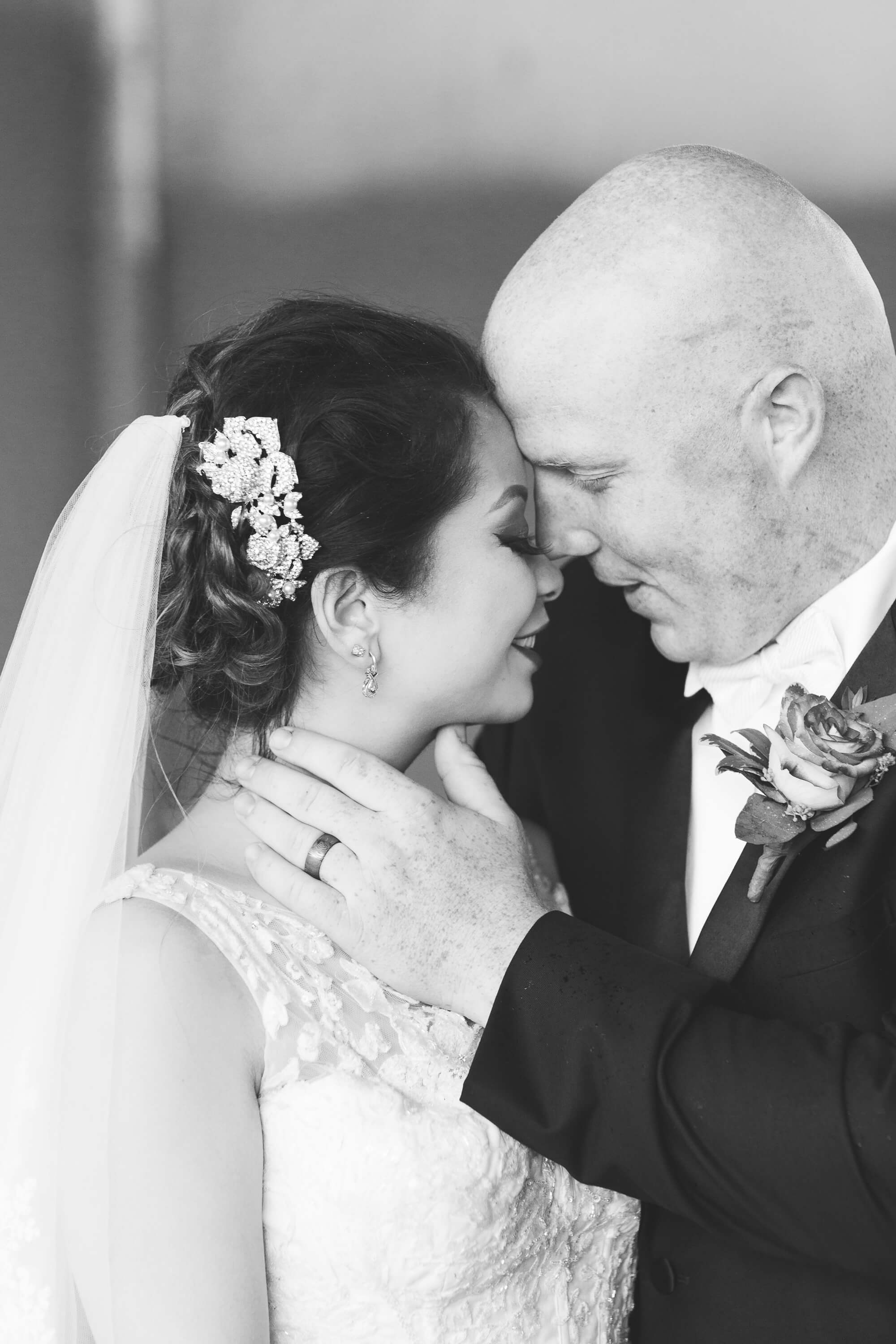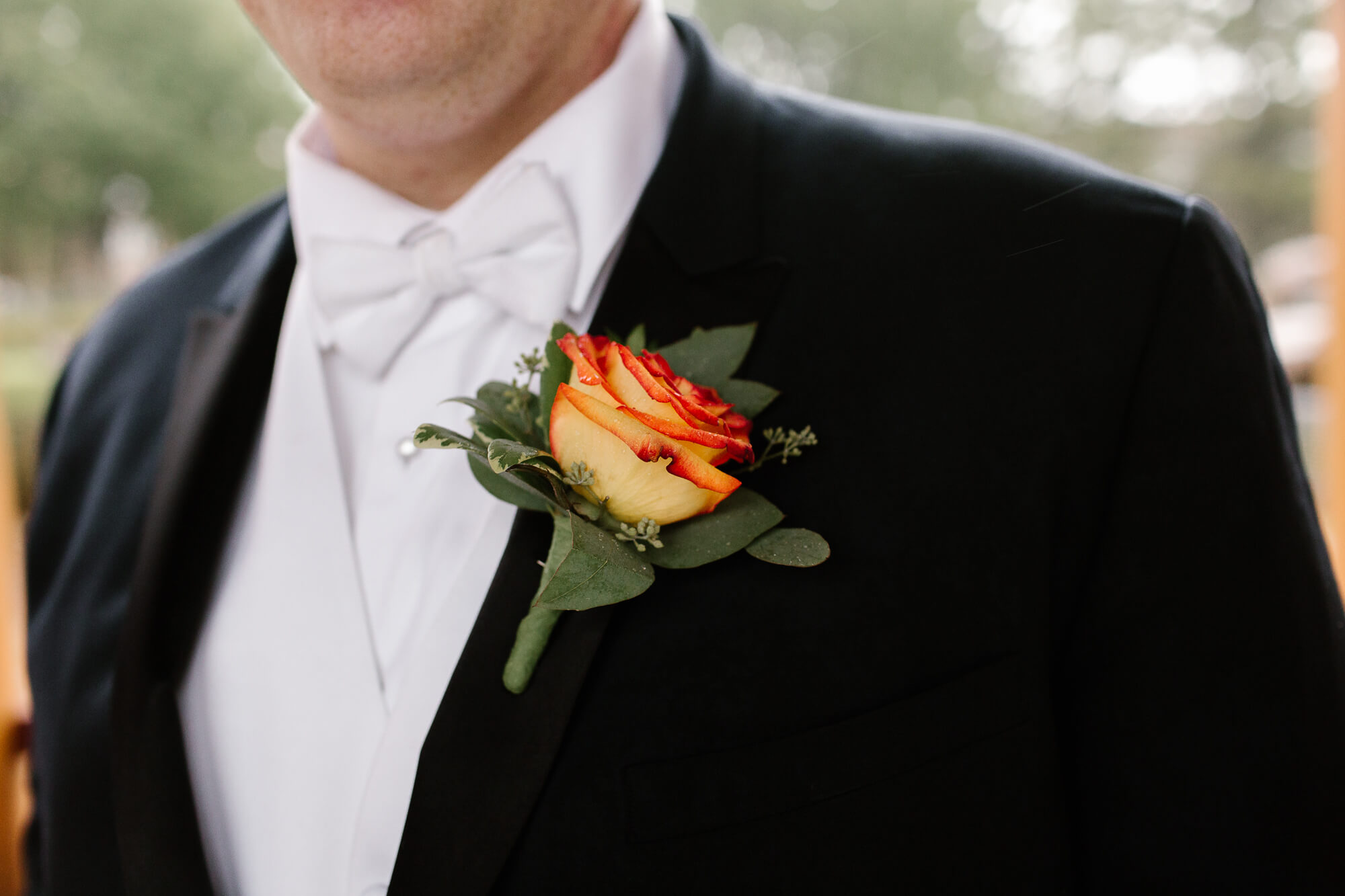 How dapper are these guys?!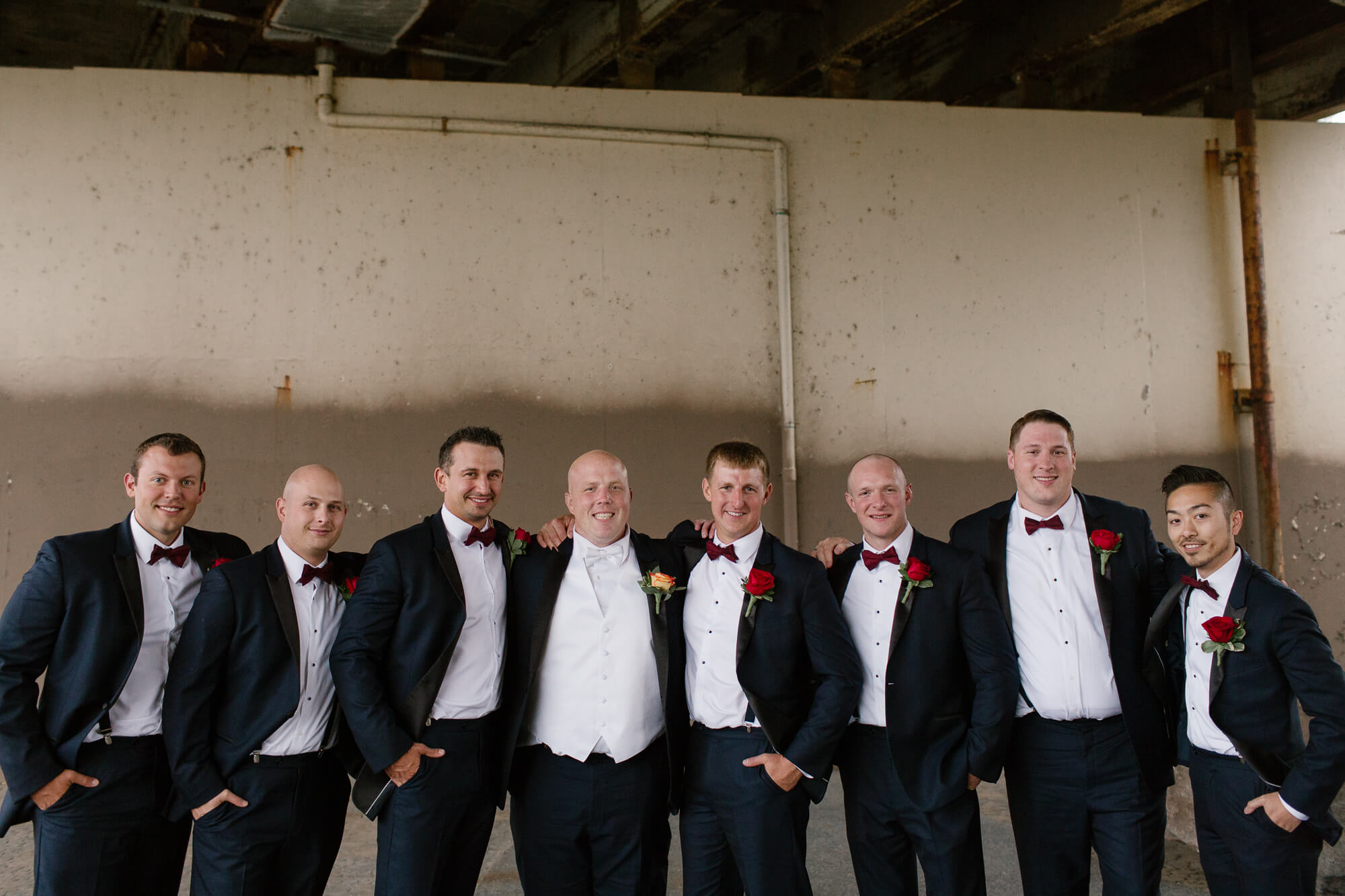 I just was like in super love with all of Chelle's details.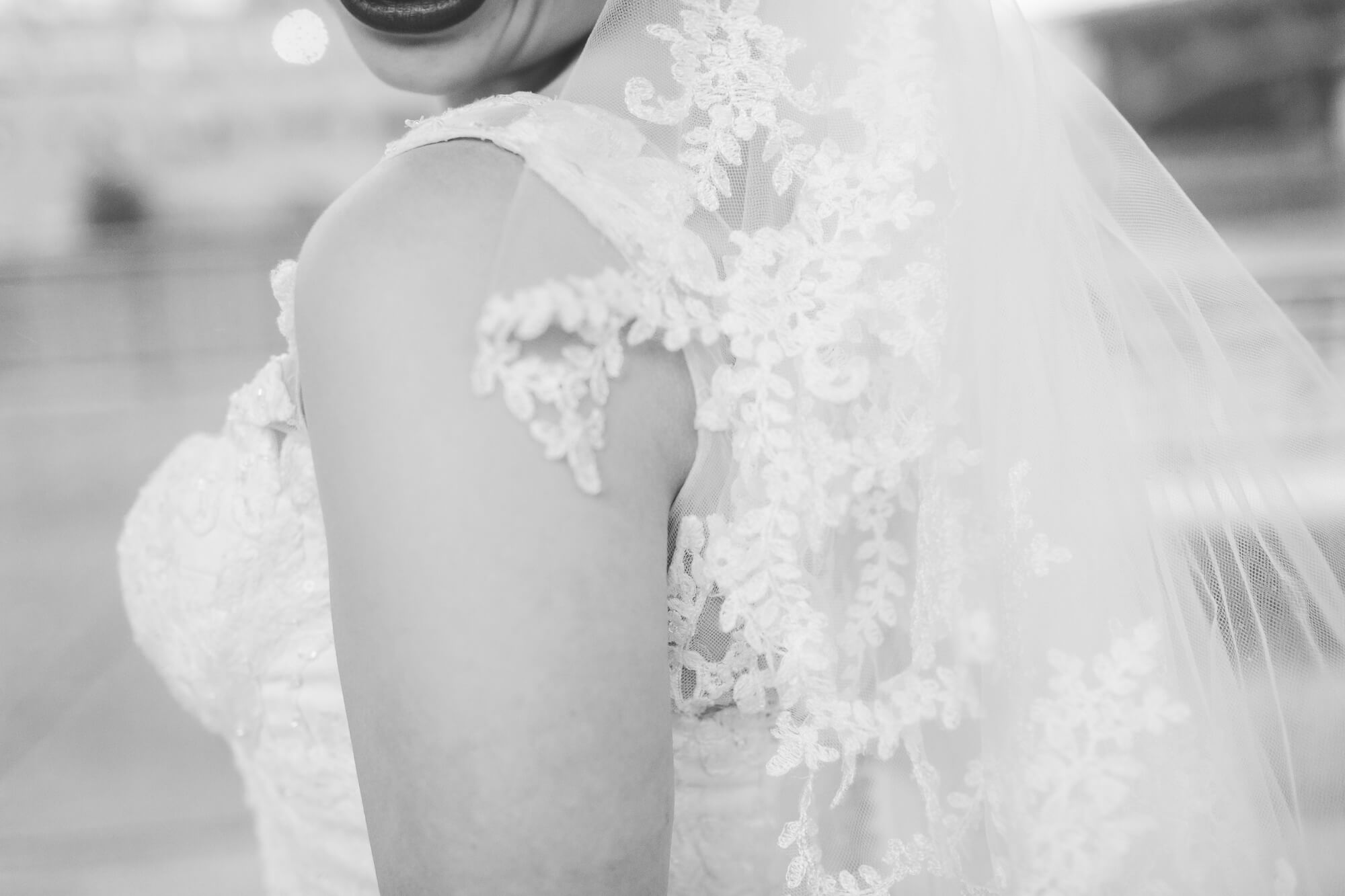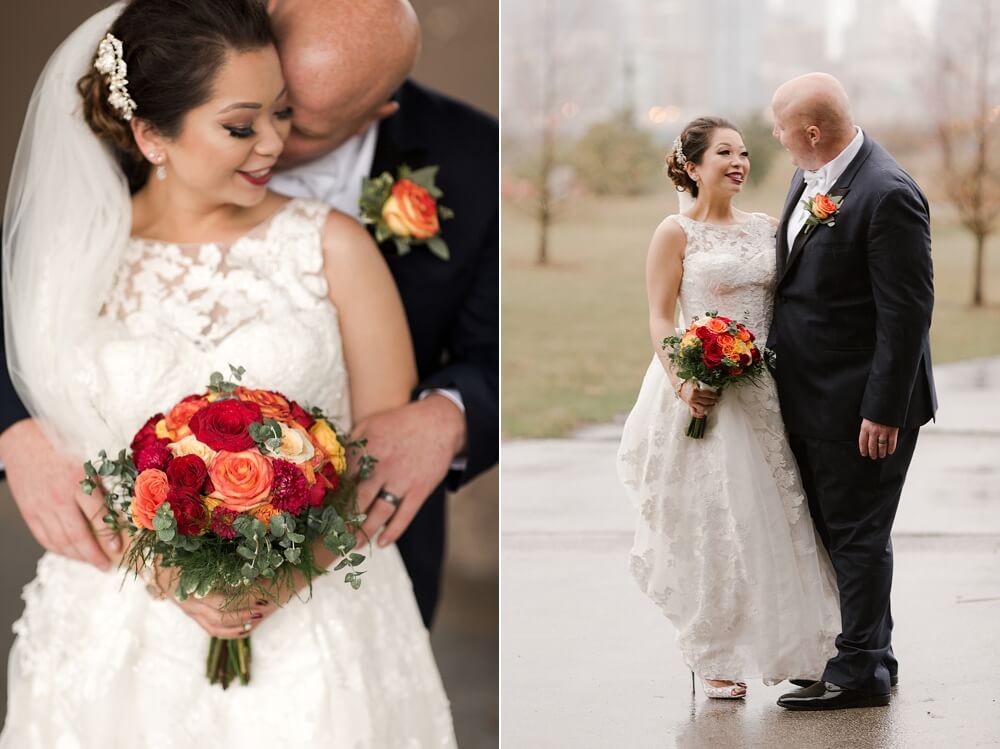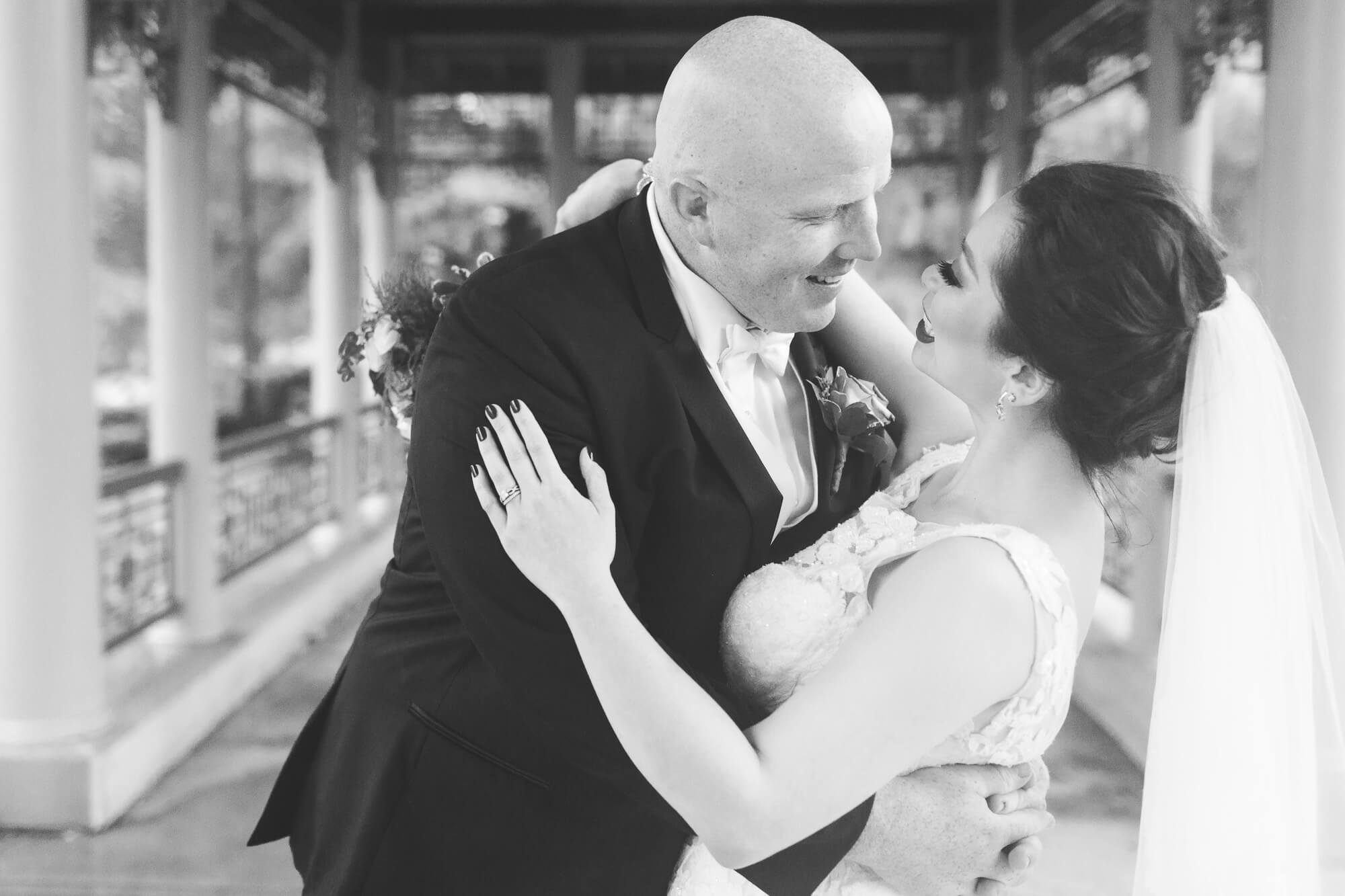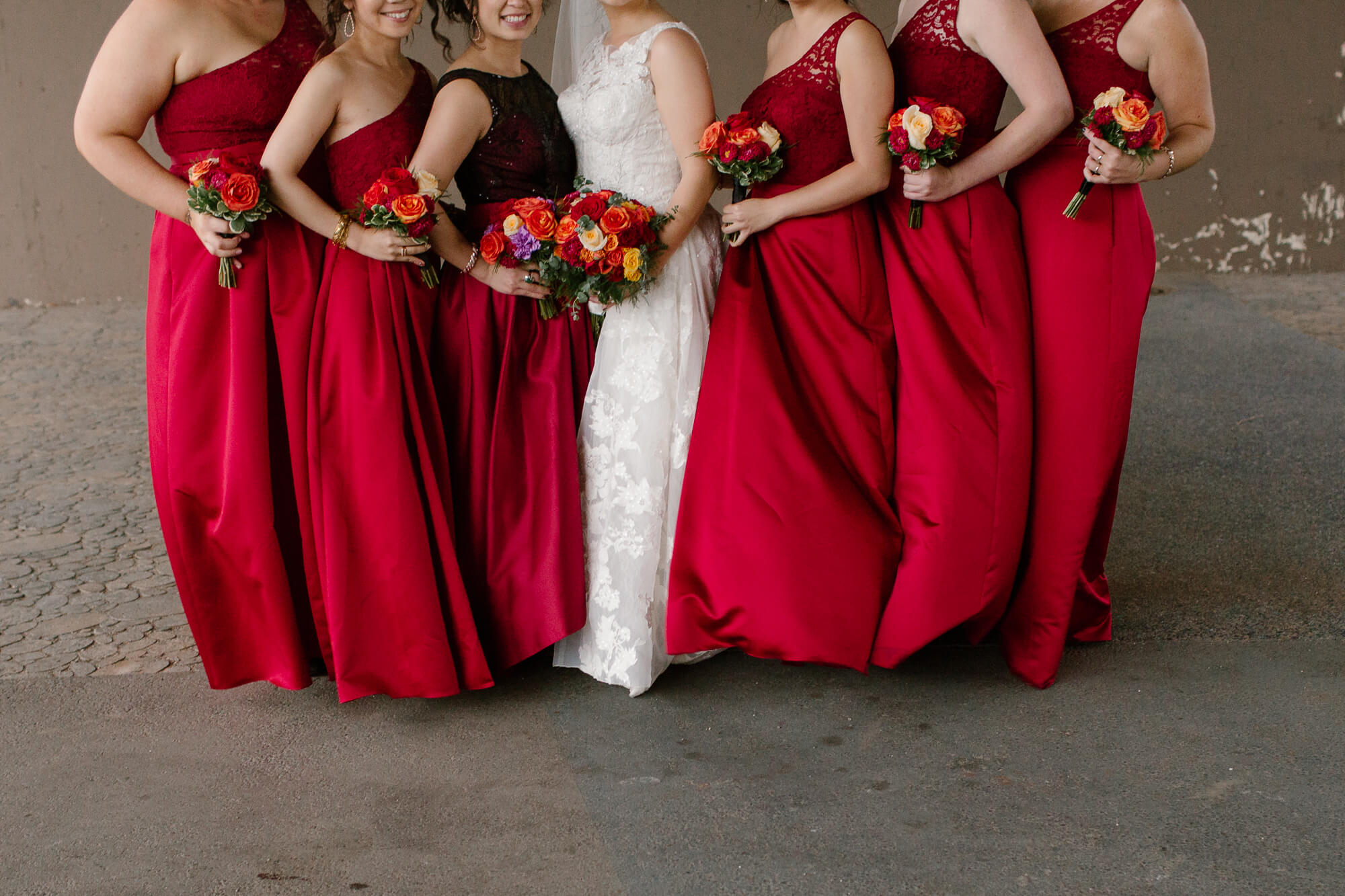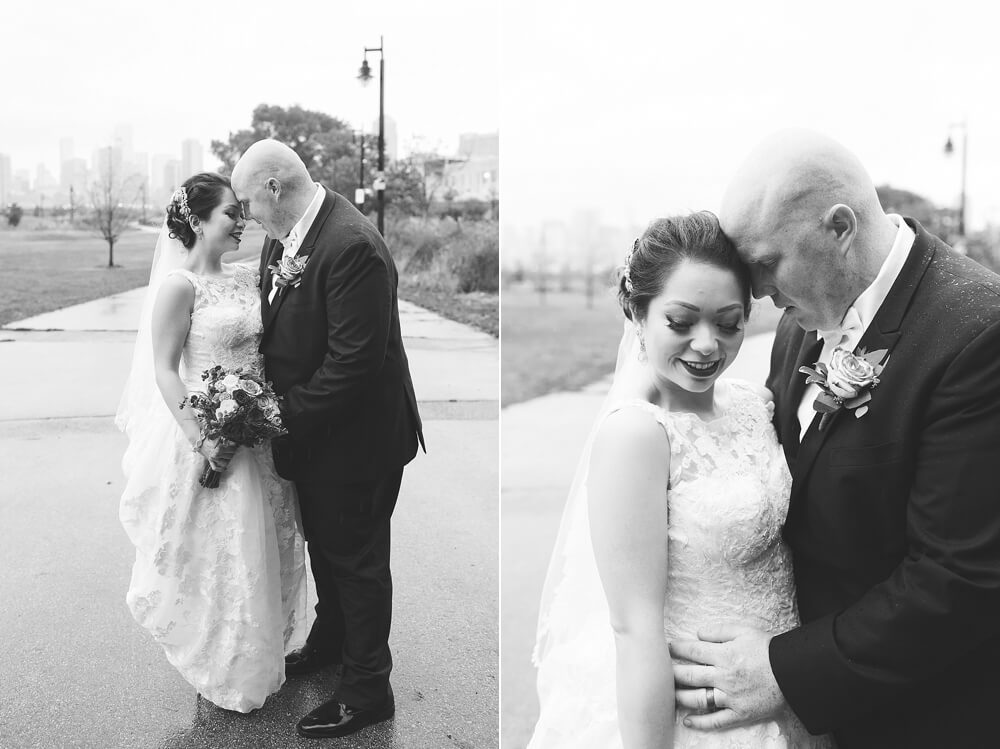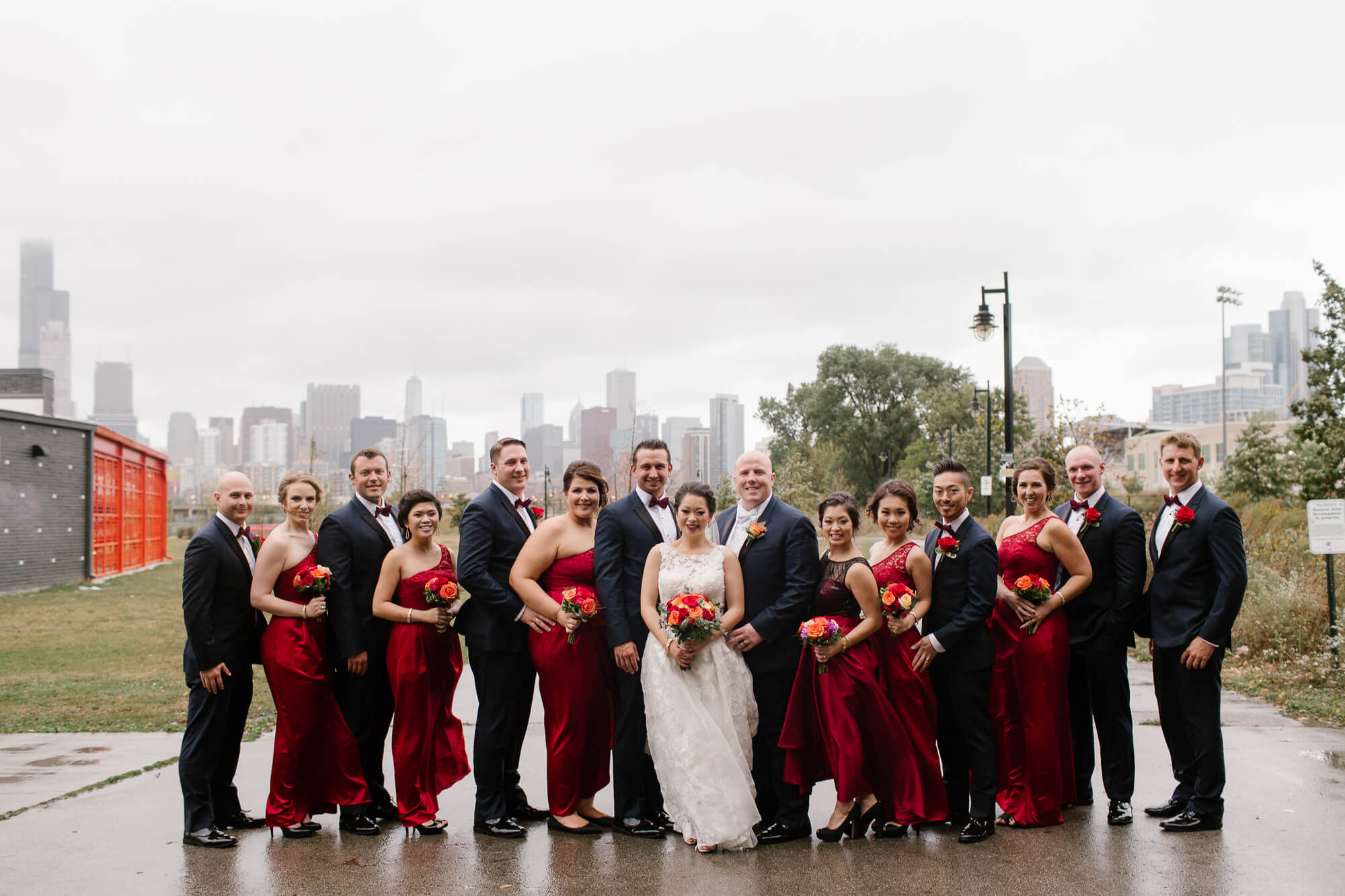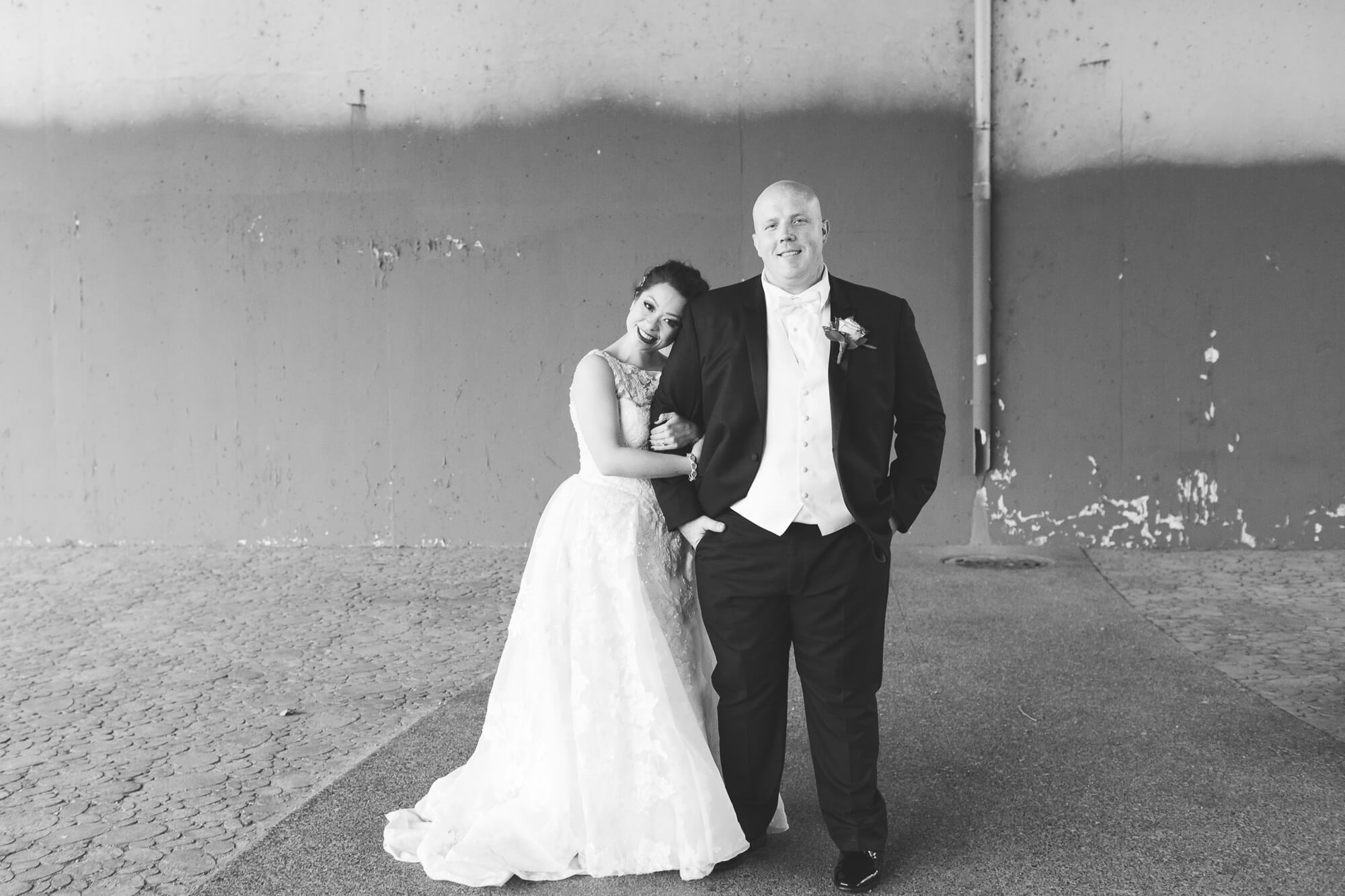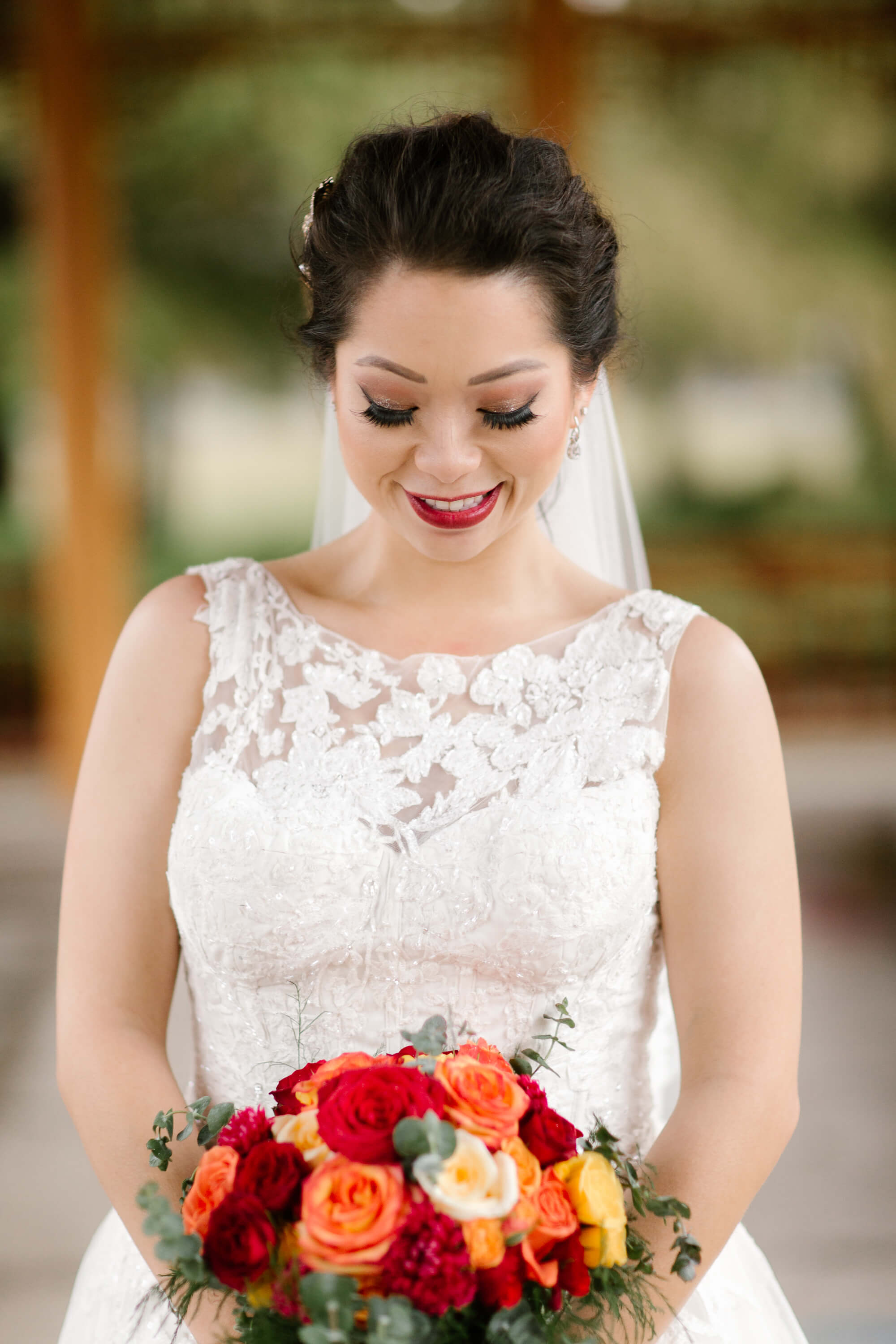 Swoooooon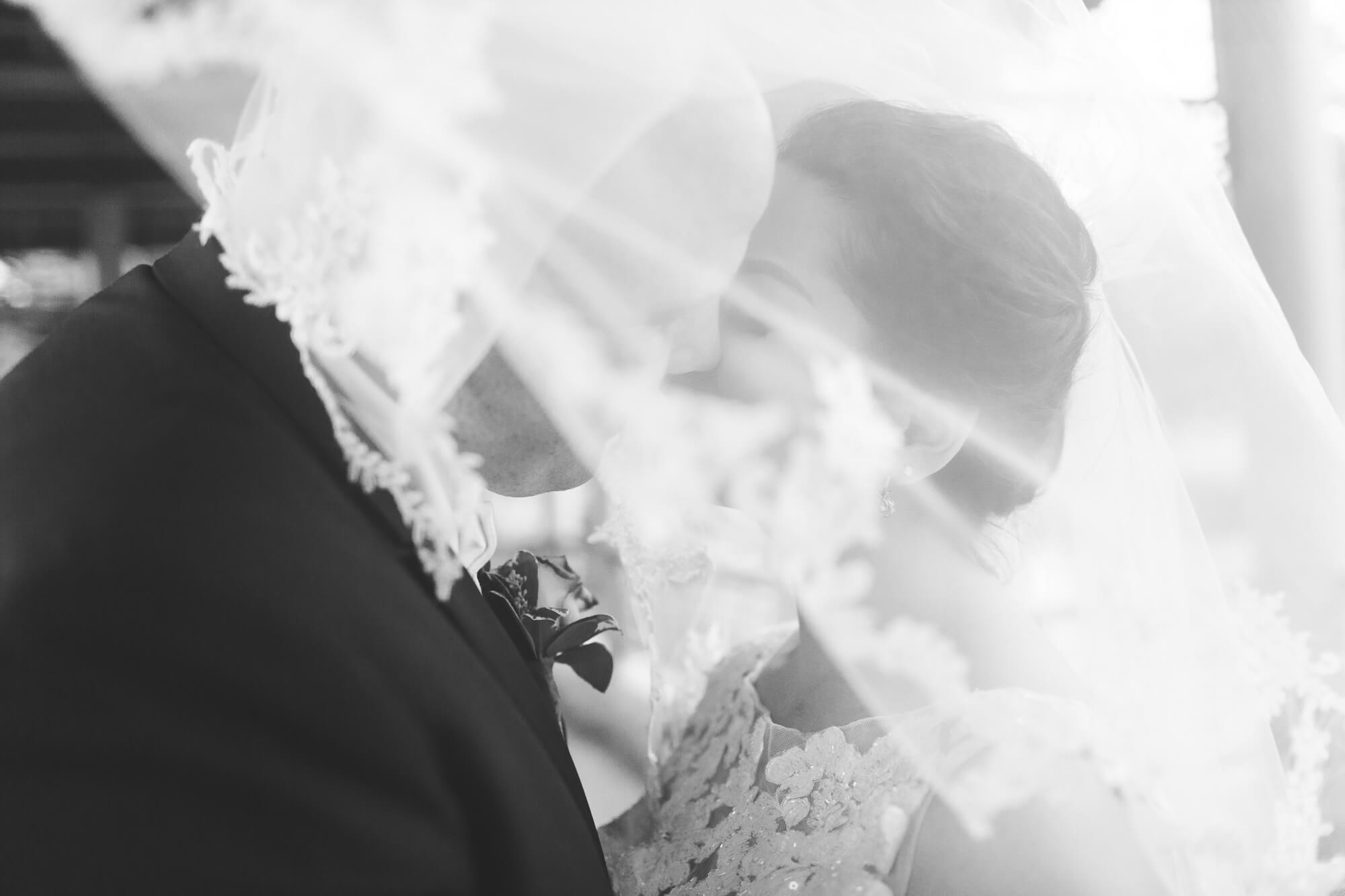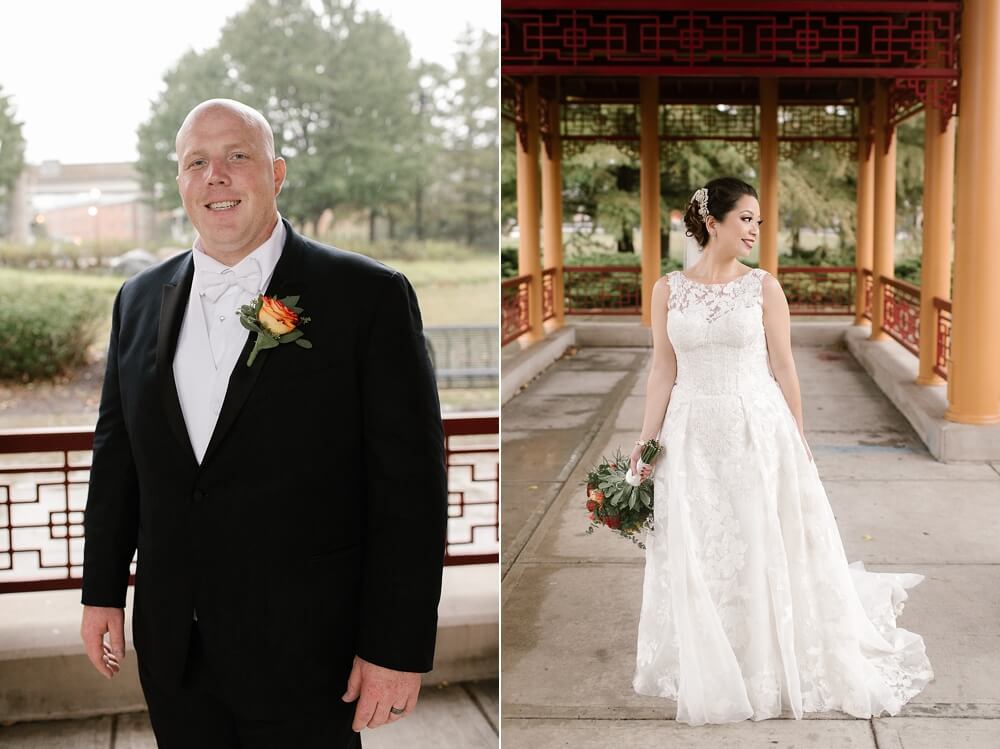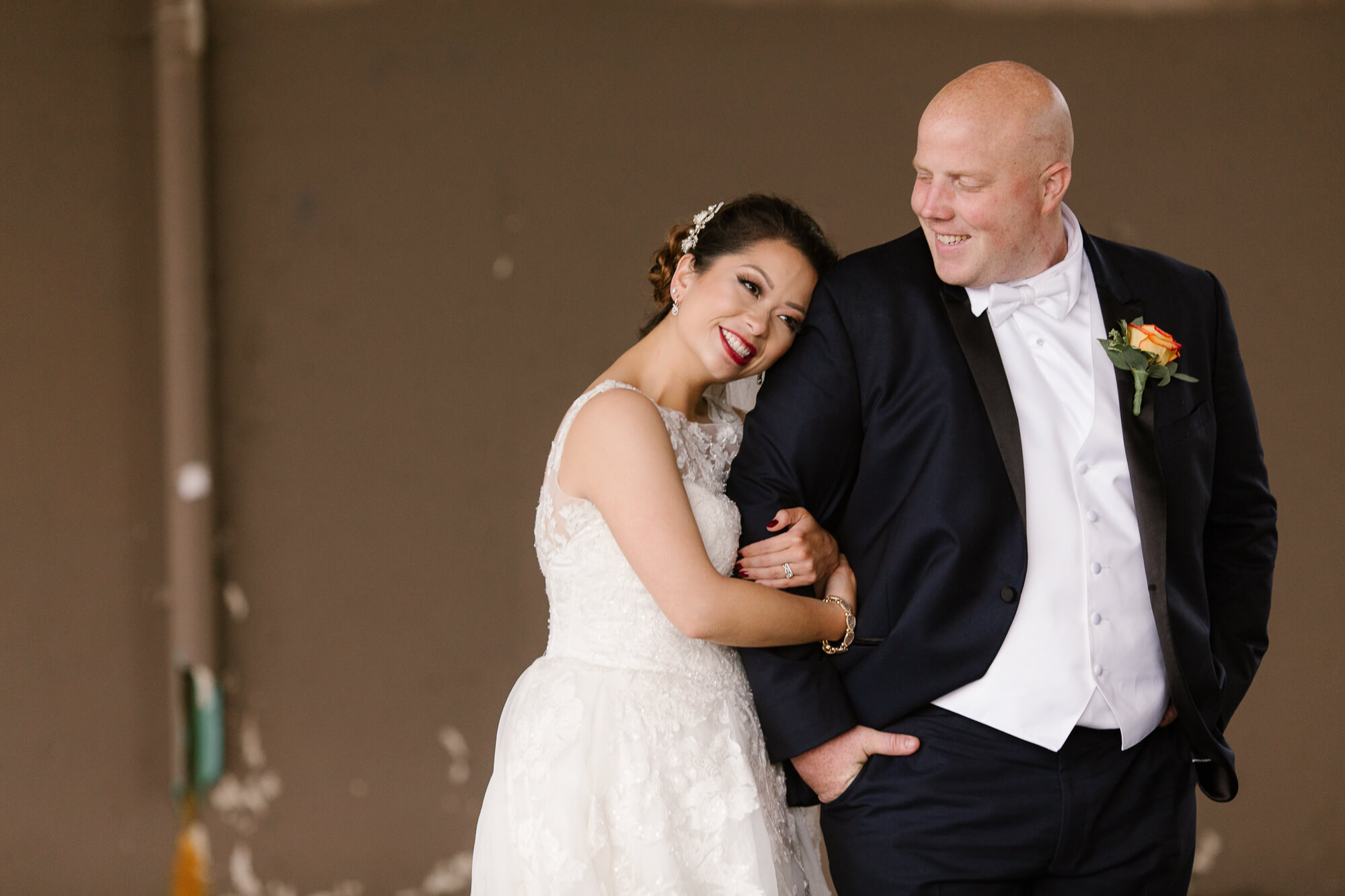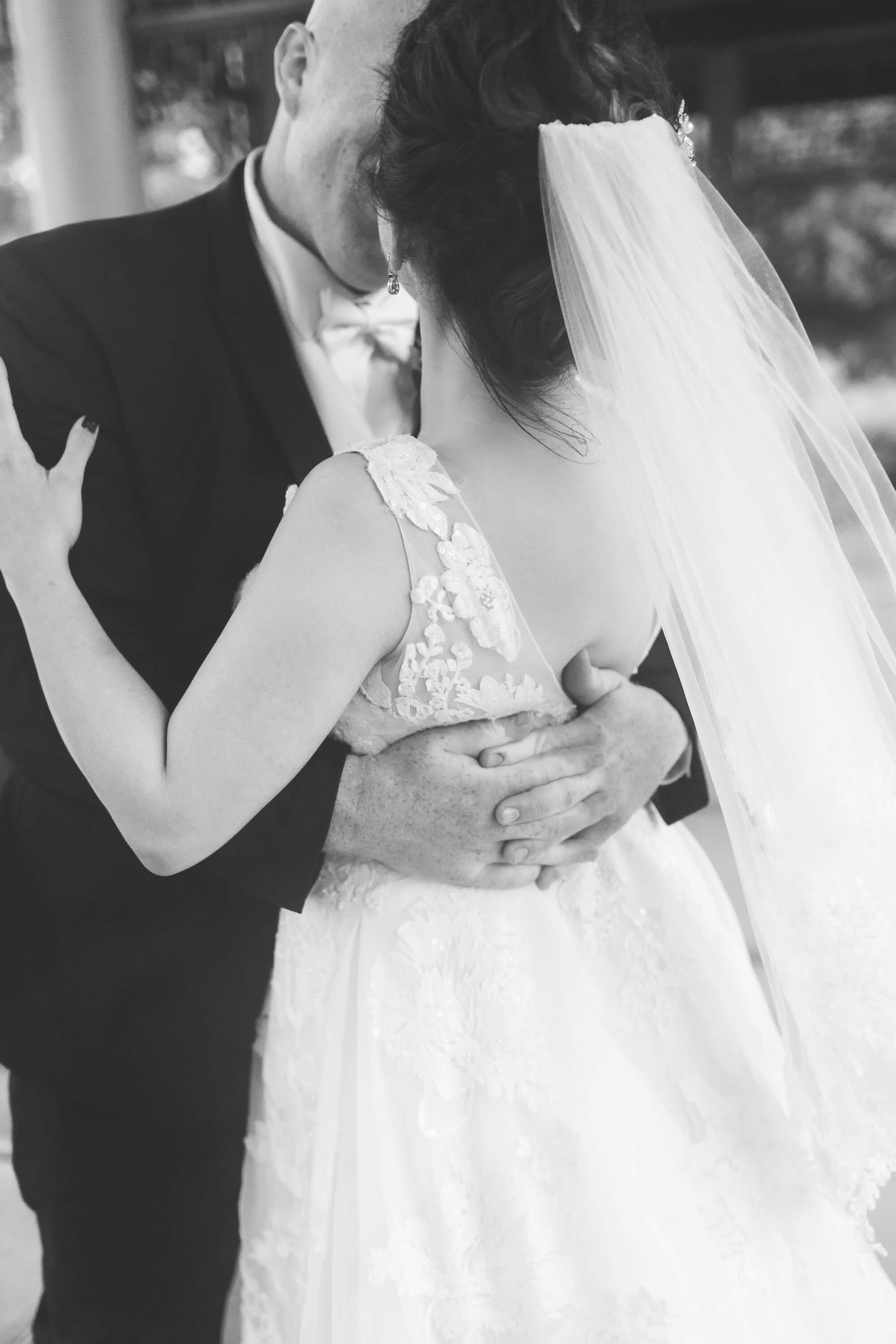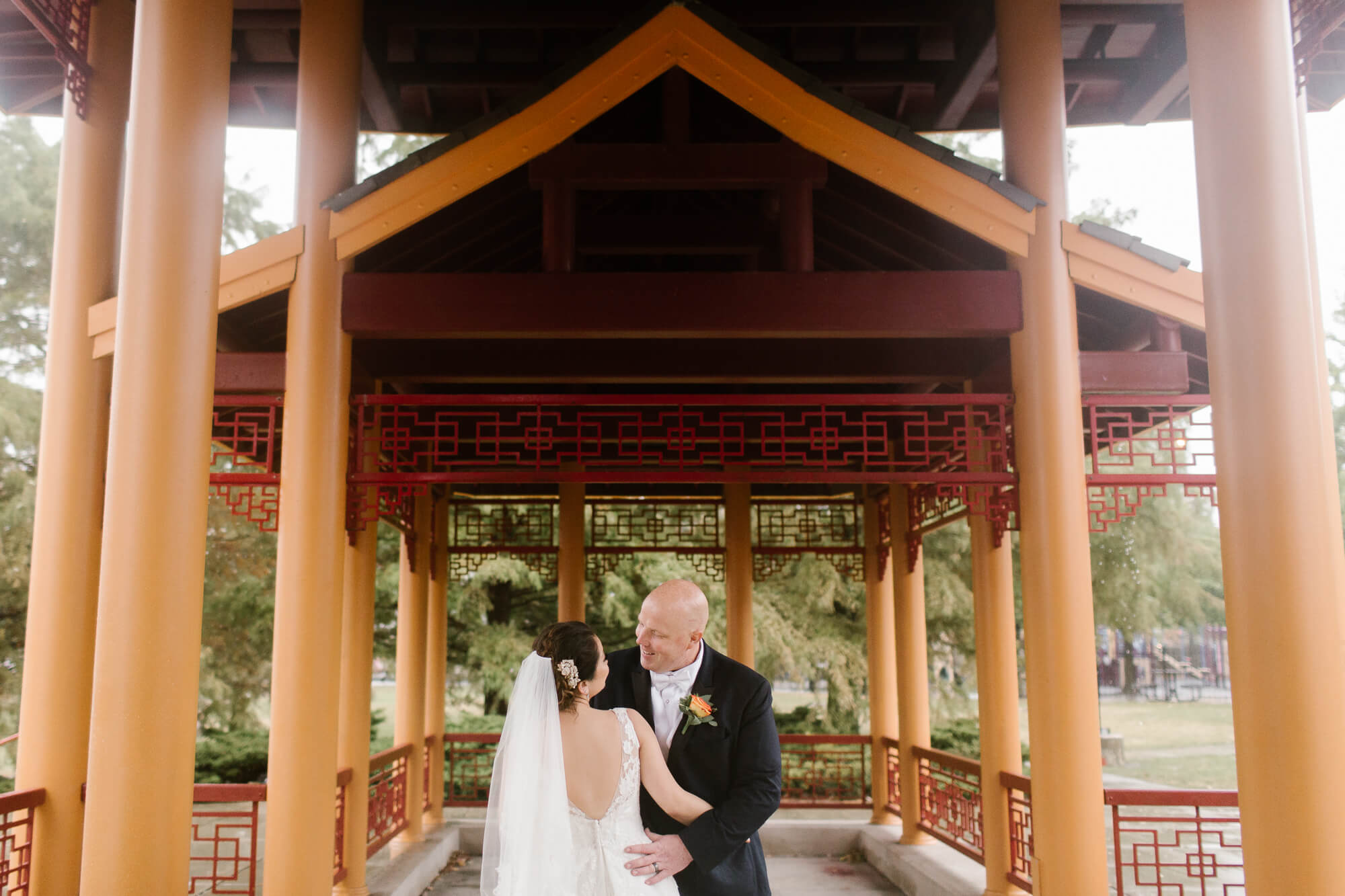 Most hilarious moment(s) of the day?: 
Chelle & Eddie: The impromptu 90's ballad singing on the party bus led by a handful of the most masculine (and talented) groomsmen/ushers we know and love; Richie's (our wonderful DJ) blindfolded groom's game for the garter toss: bride's leg guessing game (including a very hairy and manly candidate). When Eddie dropped something during the ceremony and picked it up, he shouted "JESUS!" and Fr. Idzi gave him such a shocked/surprised look
Chelle: Pulling out the 'sweat towel' for my soon-to-be hubs in the middle of the ceremony; honoring my father-in-law's shoes from their wedding with 'Why Me?' written on my heels. Also, finding out one of my family members had to escort a couple out since they started eating at an open table but were supposed to be at the event downstairs! Yikes! #weddingcrashers
Eddie: Party bus singing & dancing (unintentionally a bit too much in my sister-in-law's face); all of the trivia questions Richie asked during the reception (for prize money) while some of his answers were slightly incorrect.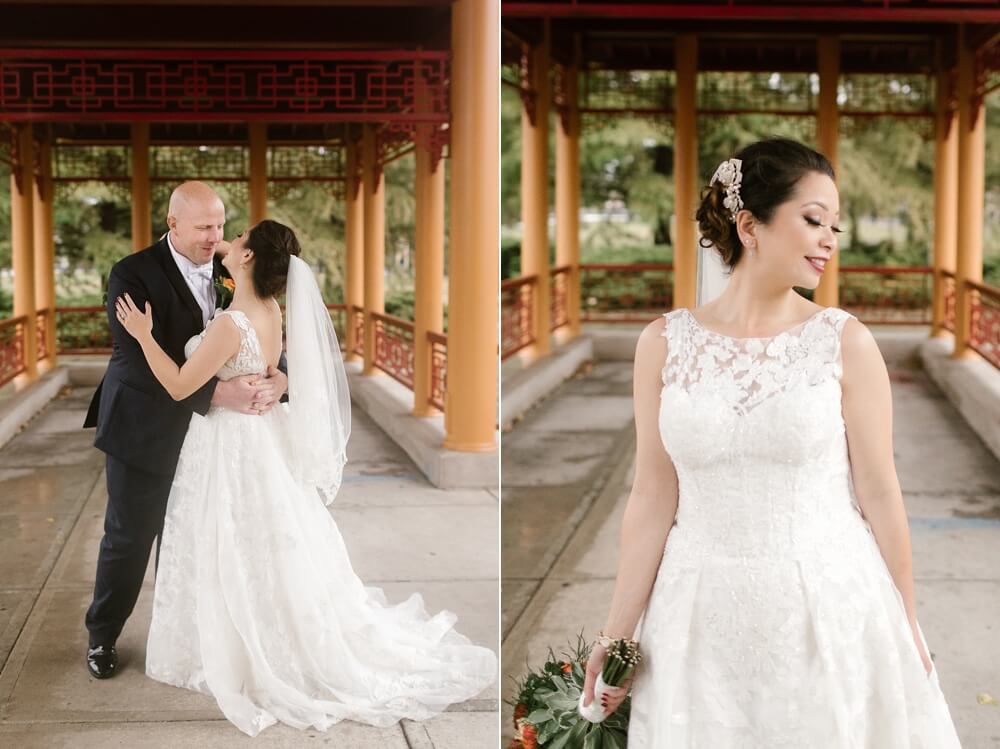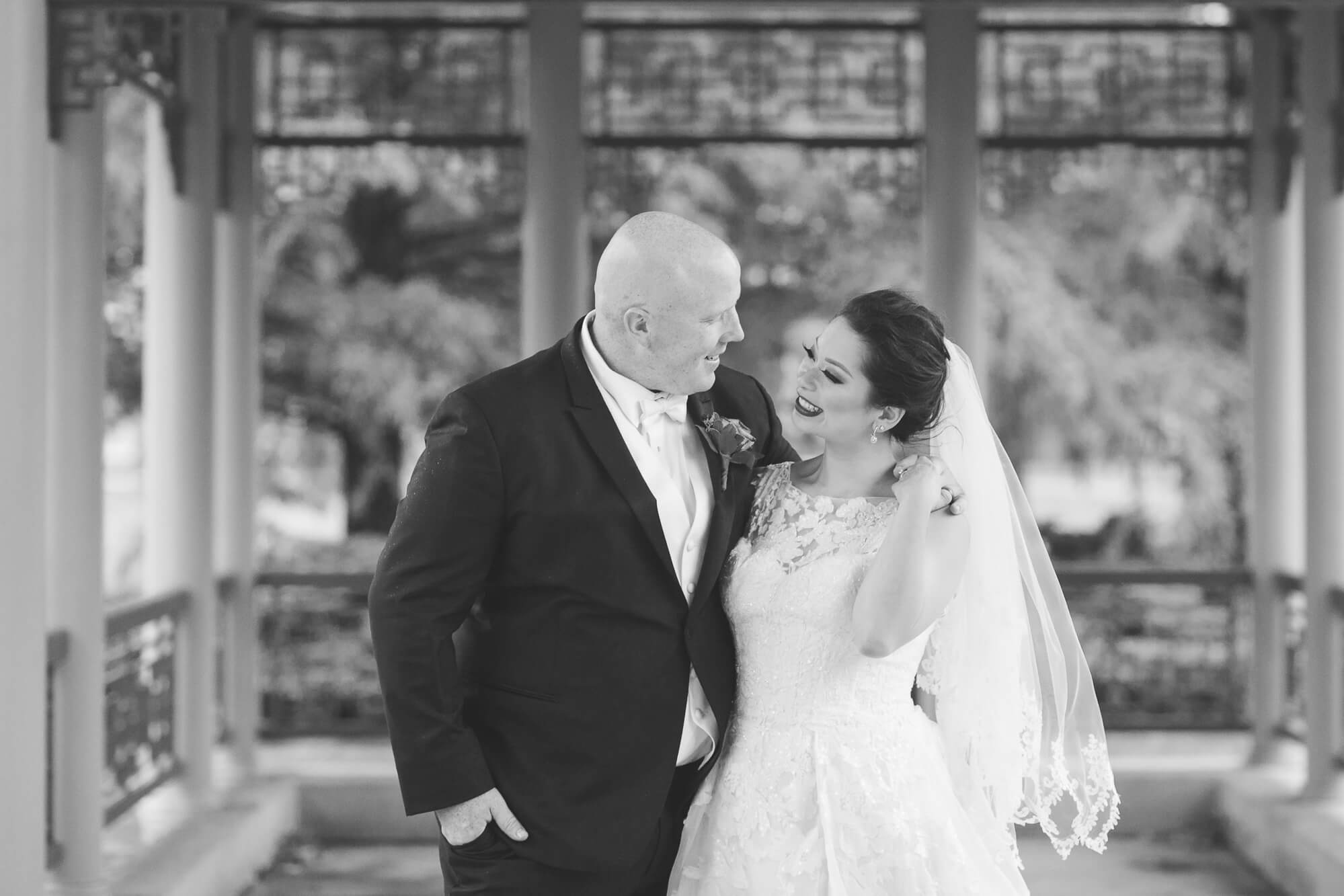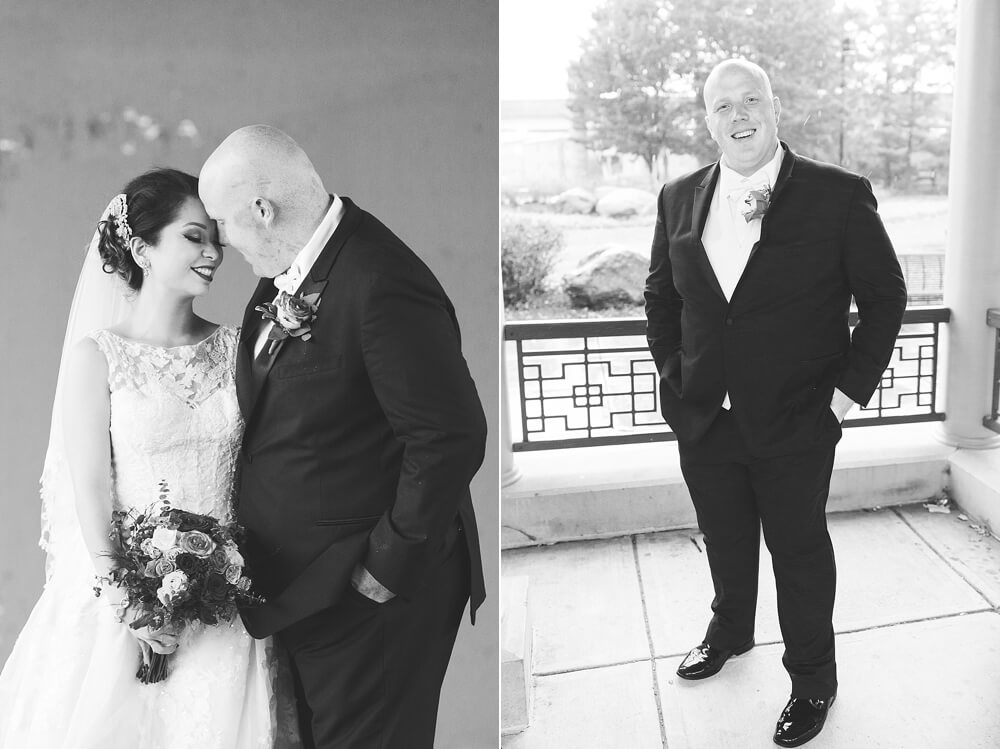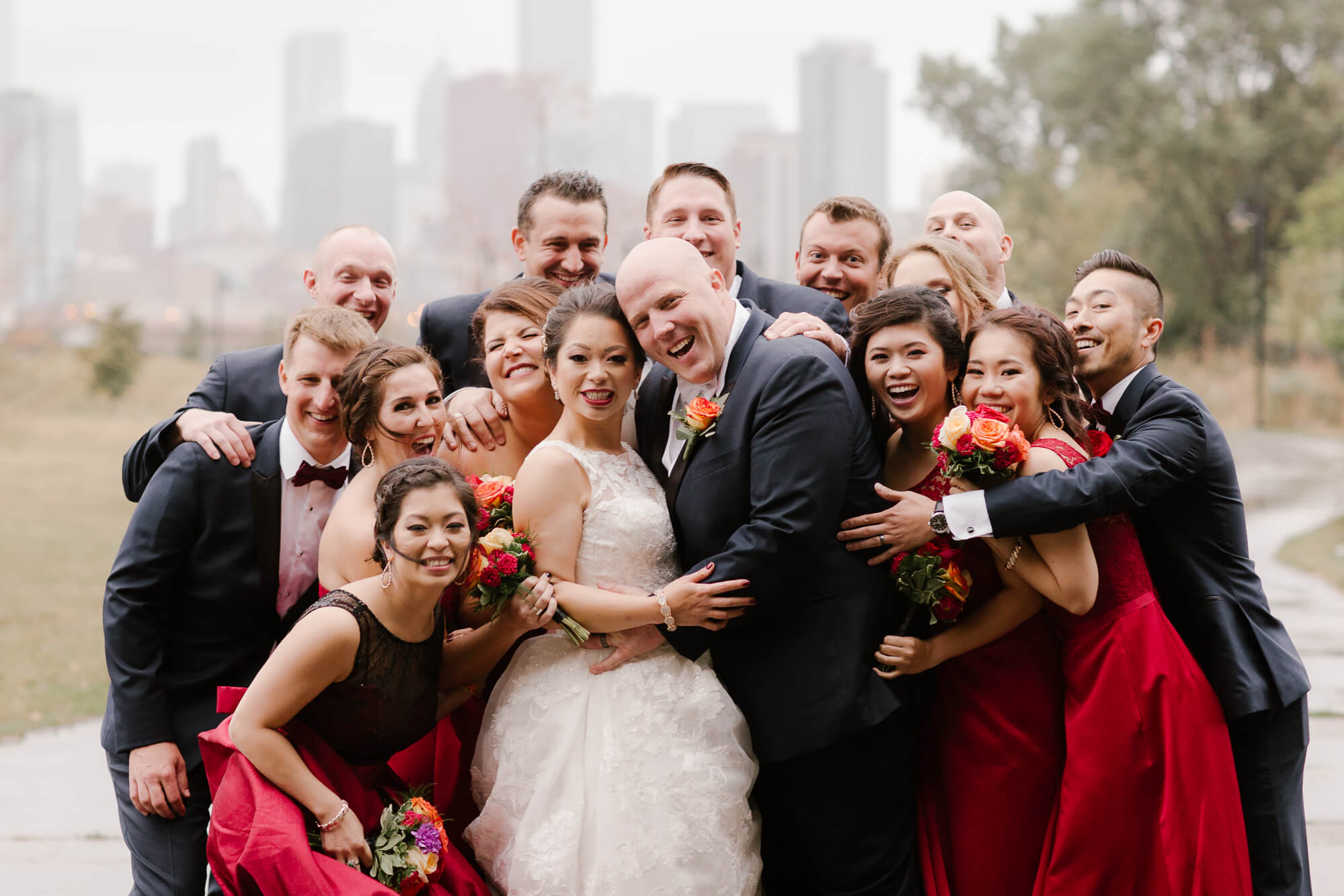 I just super love.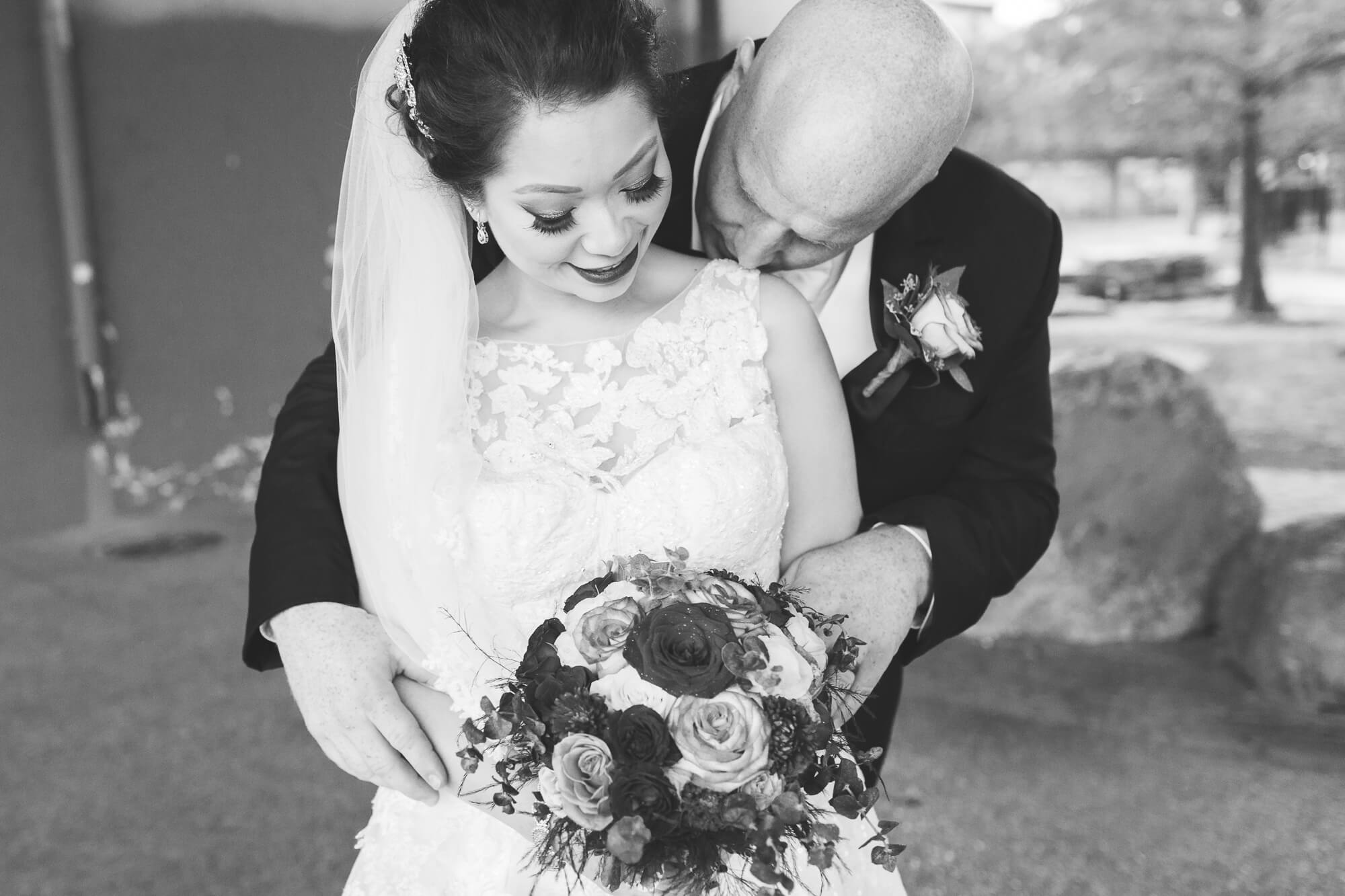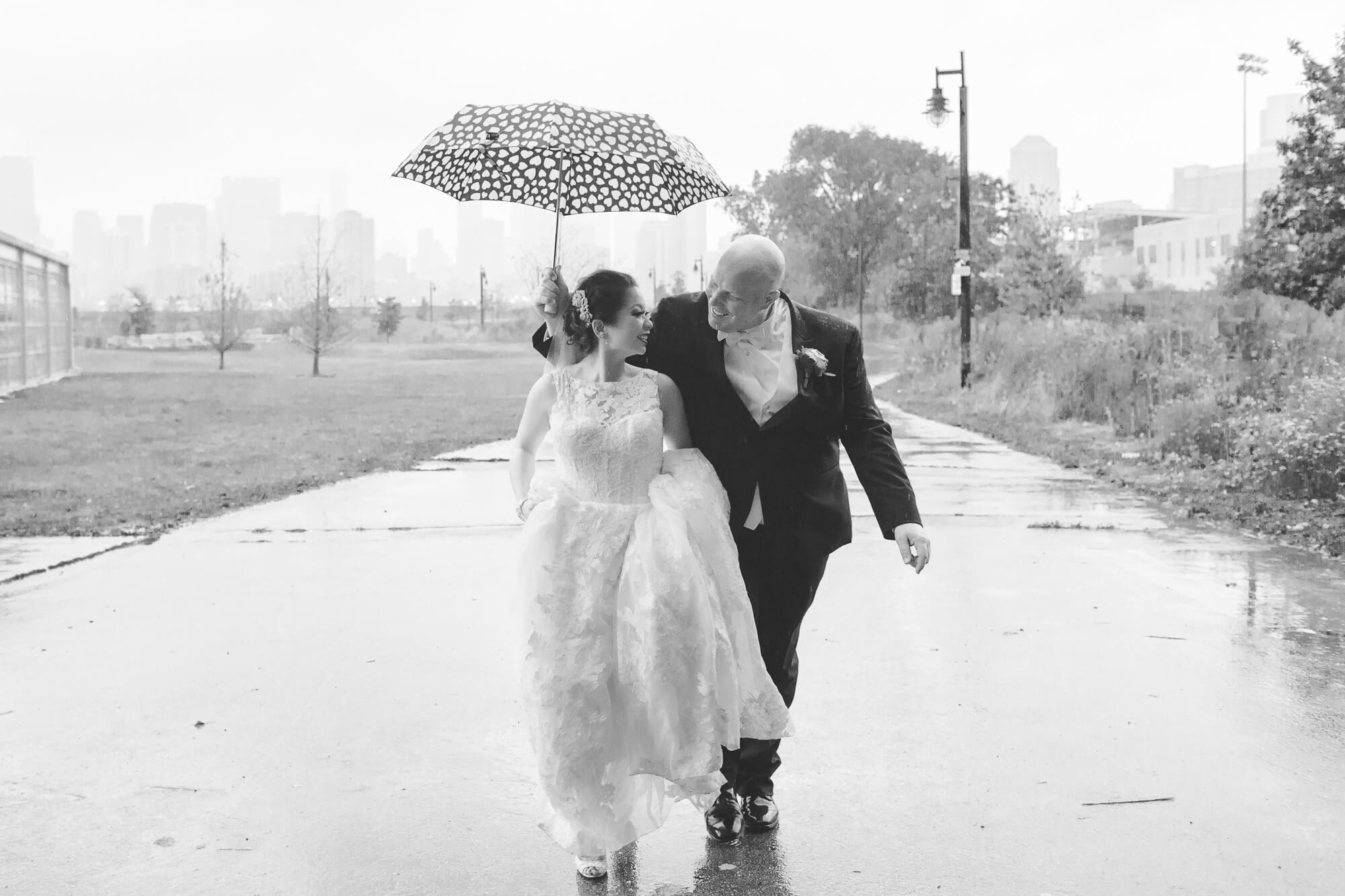 Would you have done anything differently?: 
Chelle & Eddie: Overall, NOTHING! (cliche we're sure but the whirlwind of a day was MAJESTIC and astonishing!; spend more time on the dance floor, less time stressing about the little details and accommodations for every guest
Chelle: Again, STRESS LESS and do not snap at loved ones who are there to help (especially my mom, I love her and appreciate all she did and continues to do for Eddie and me) 🙁 More time getting ready WITH my bridesmaids instead of watching everyone get ready and scramble at the last minute? We all looked beautiful!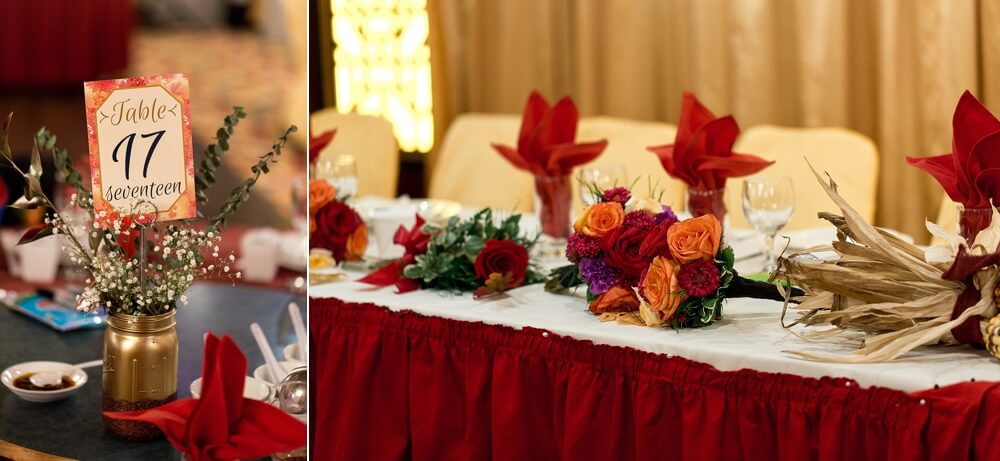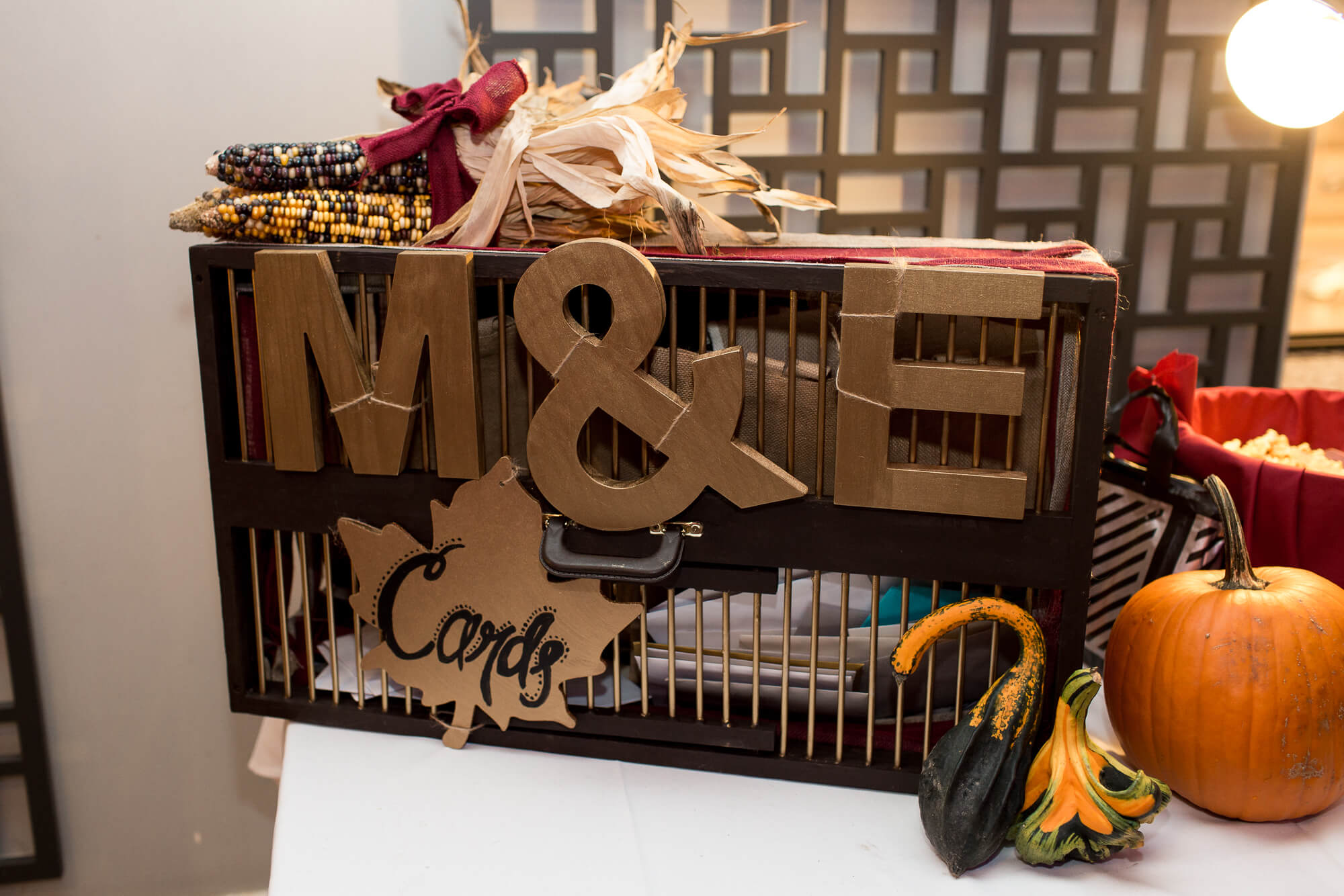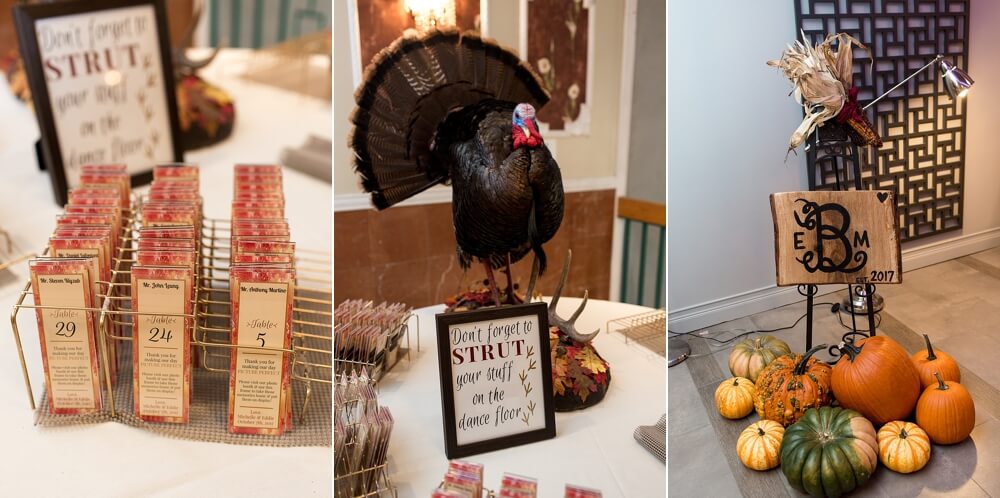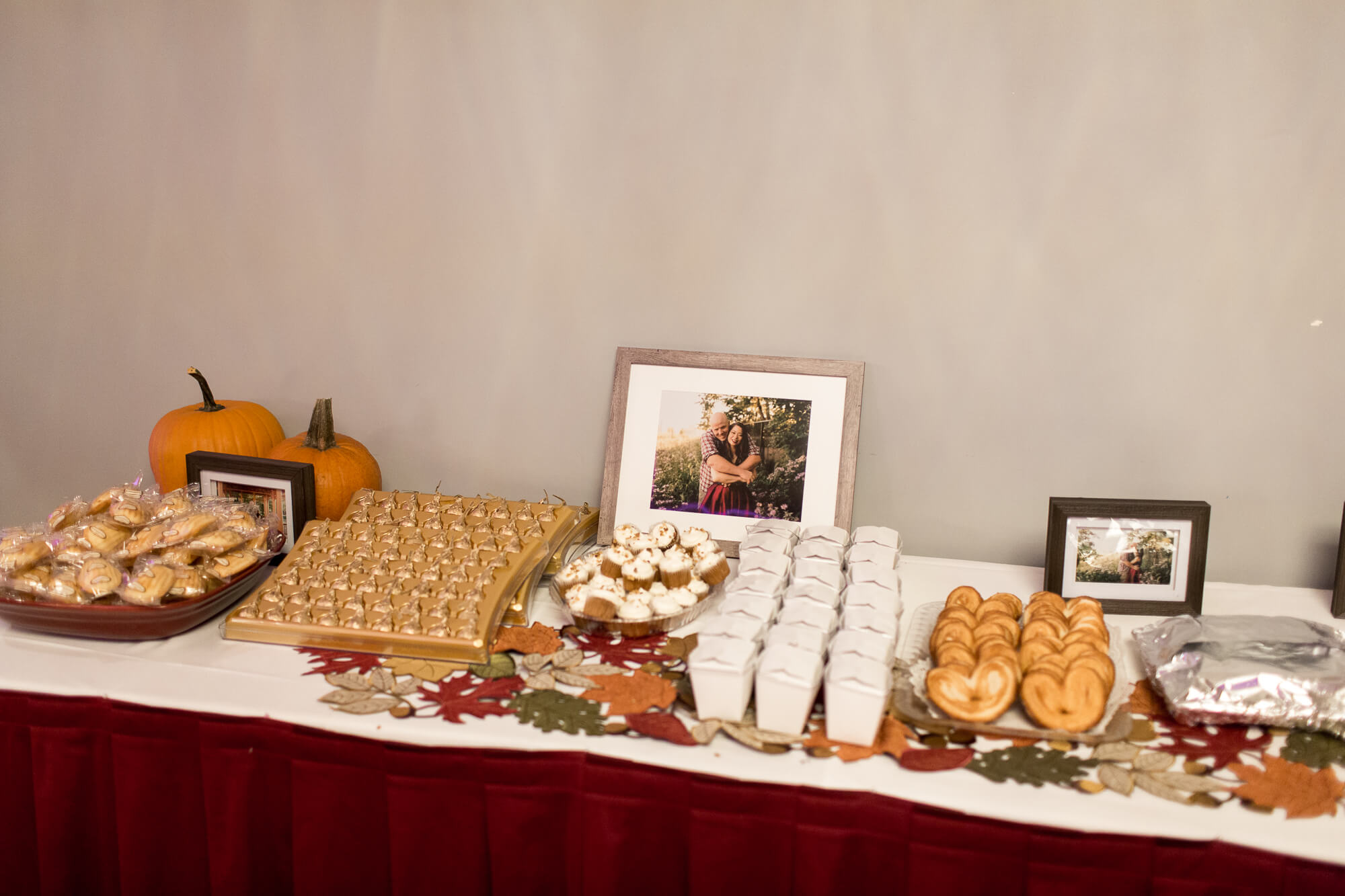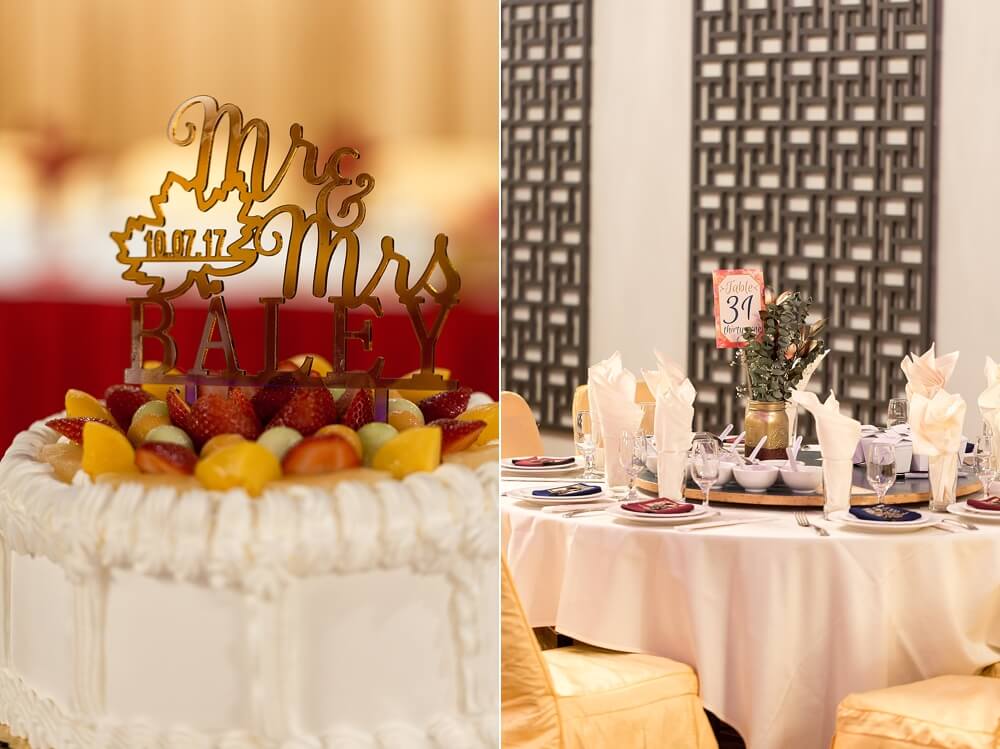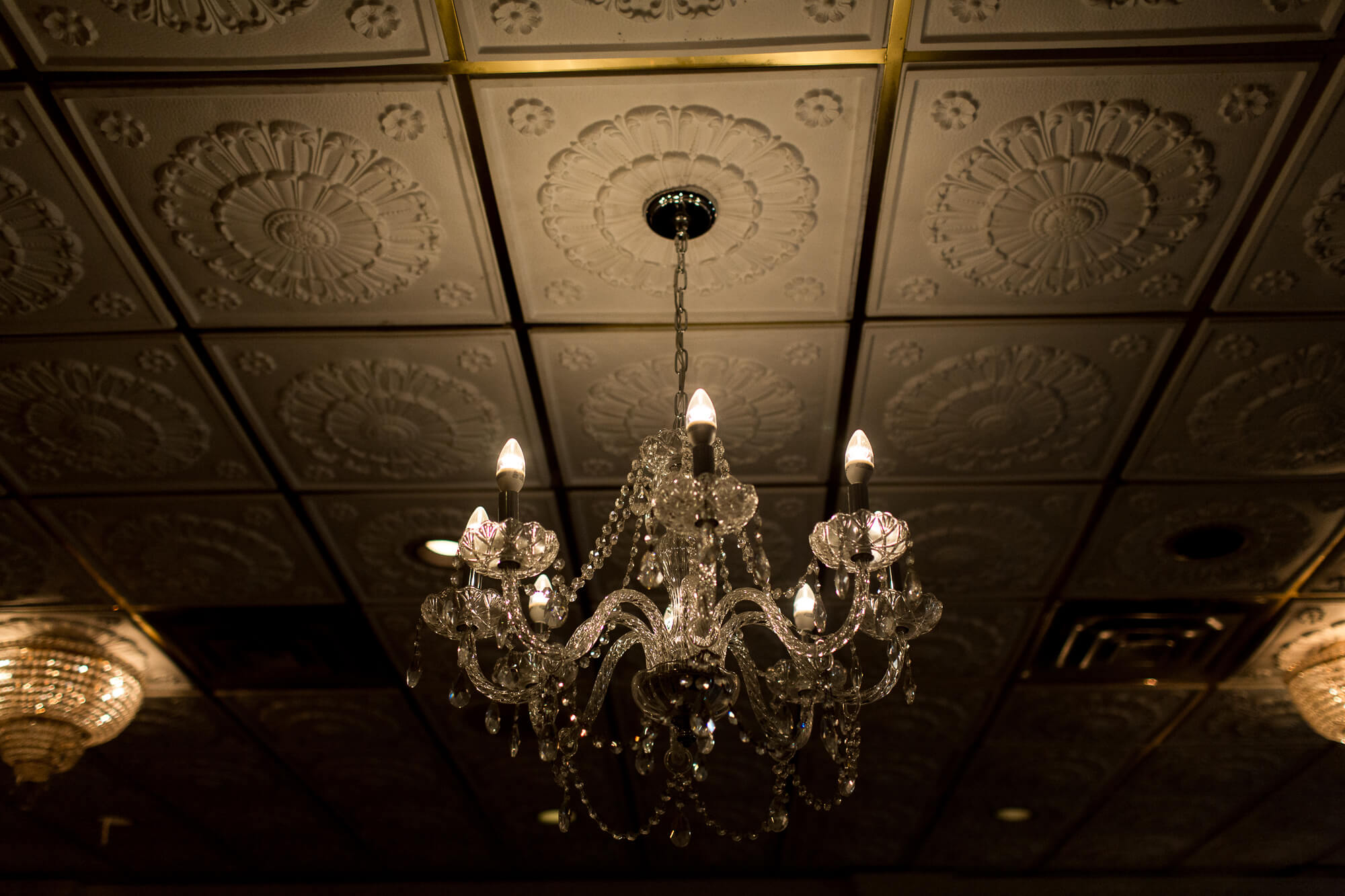 Tea ceremony to start things off at the reception.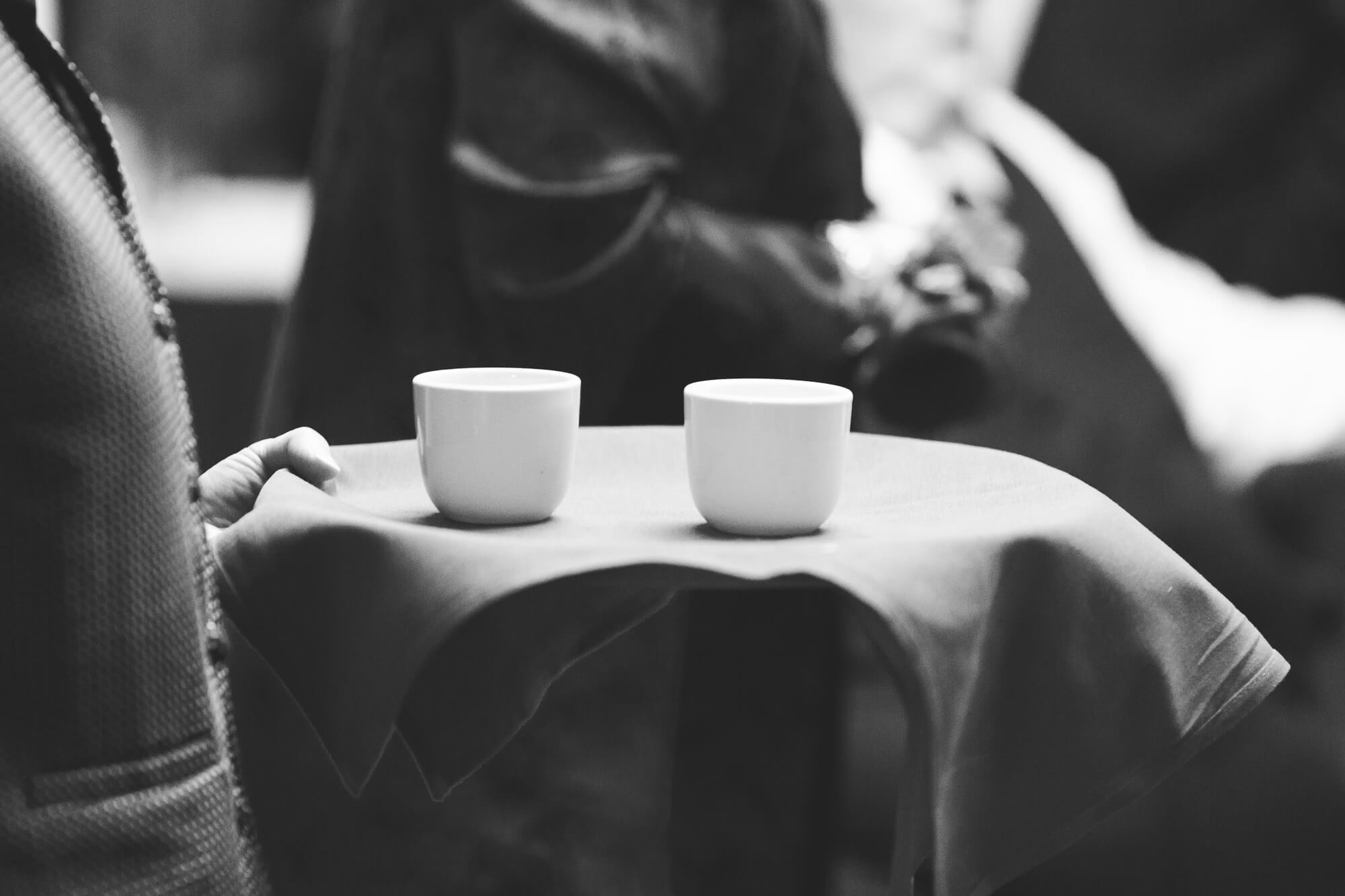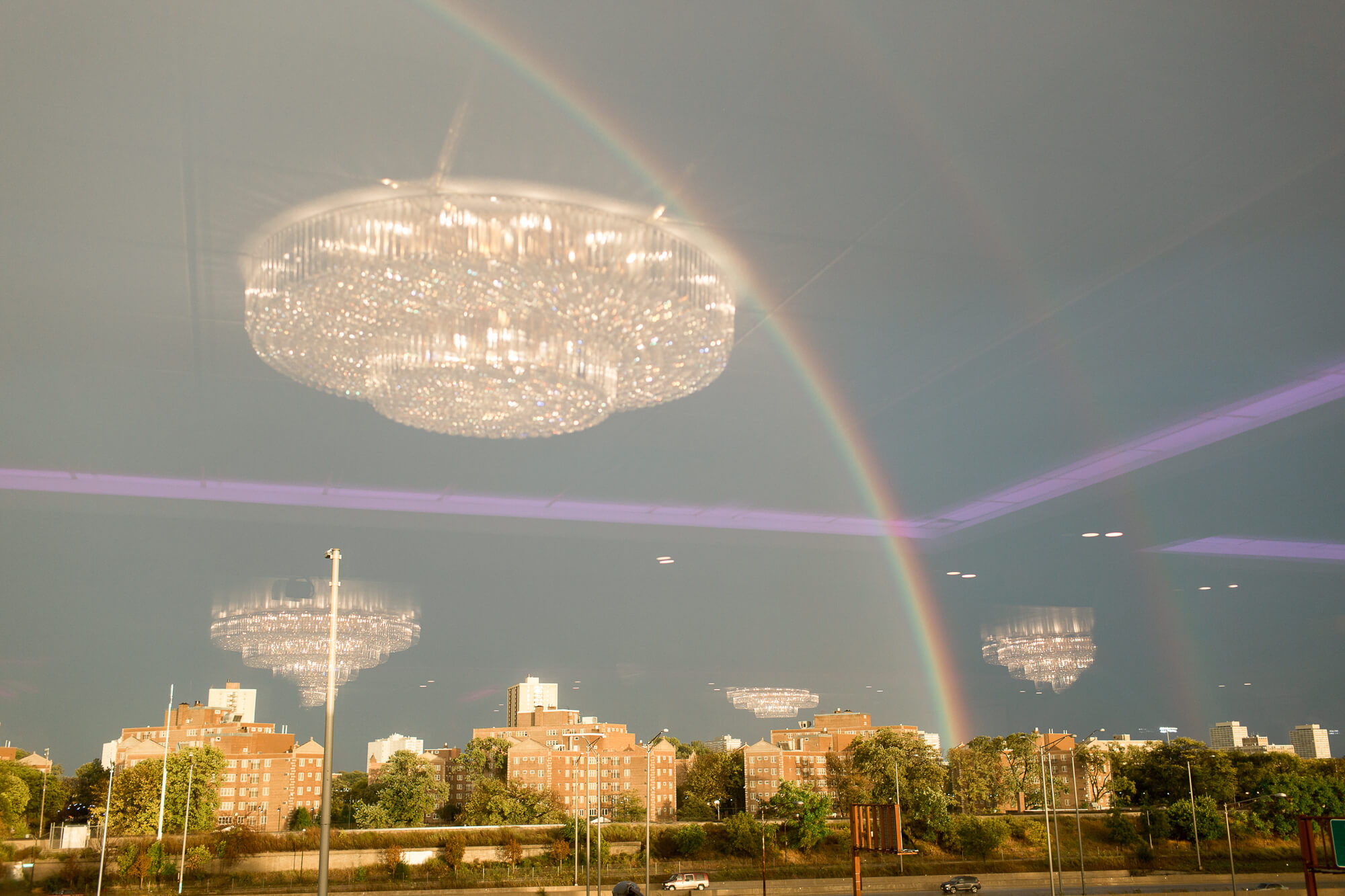 And then it was time to get the party officially started!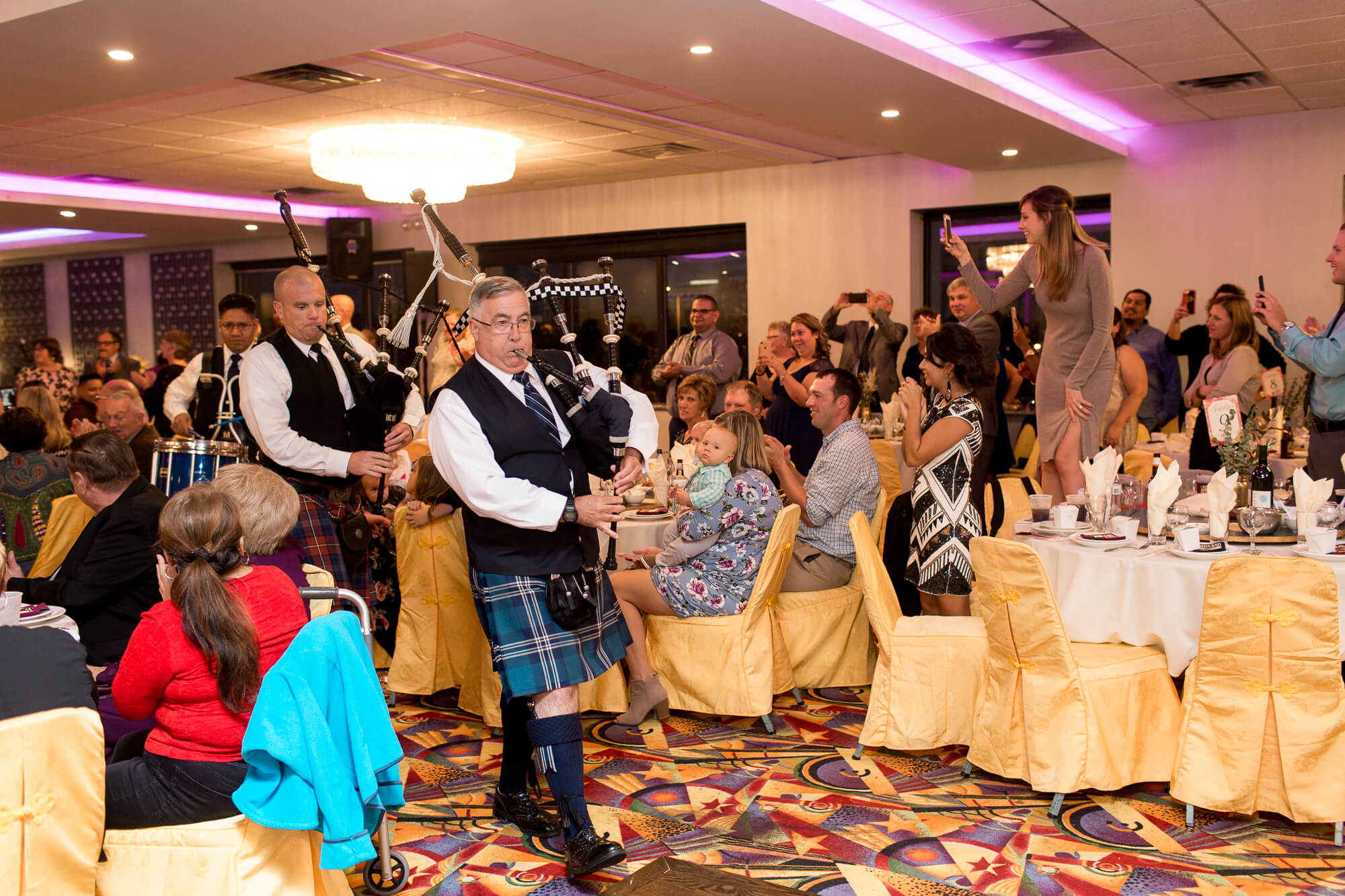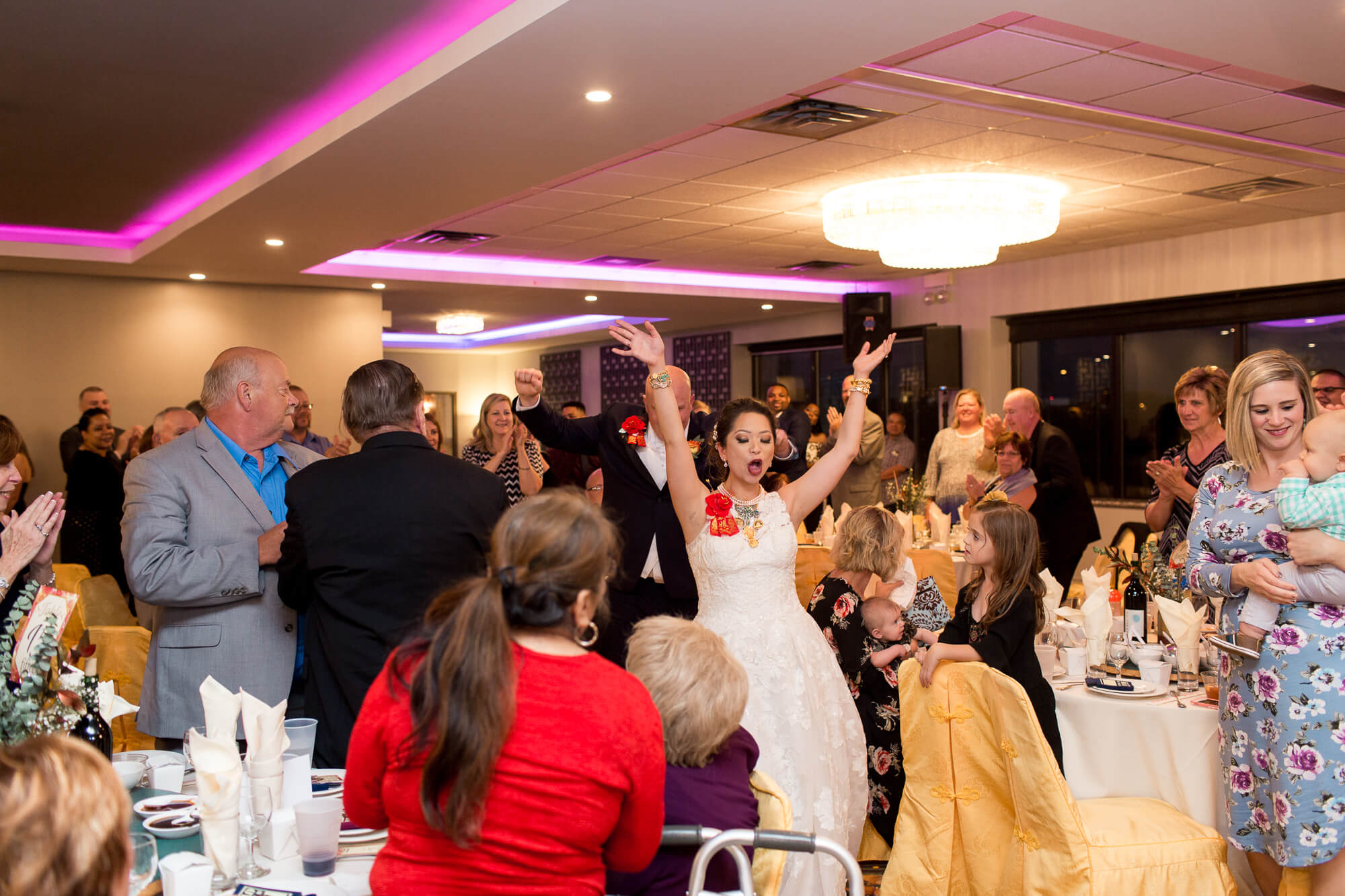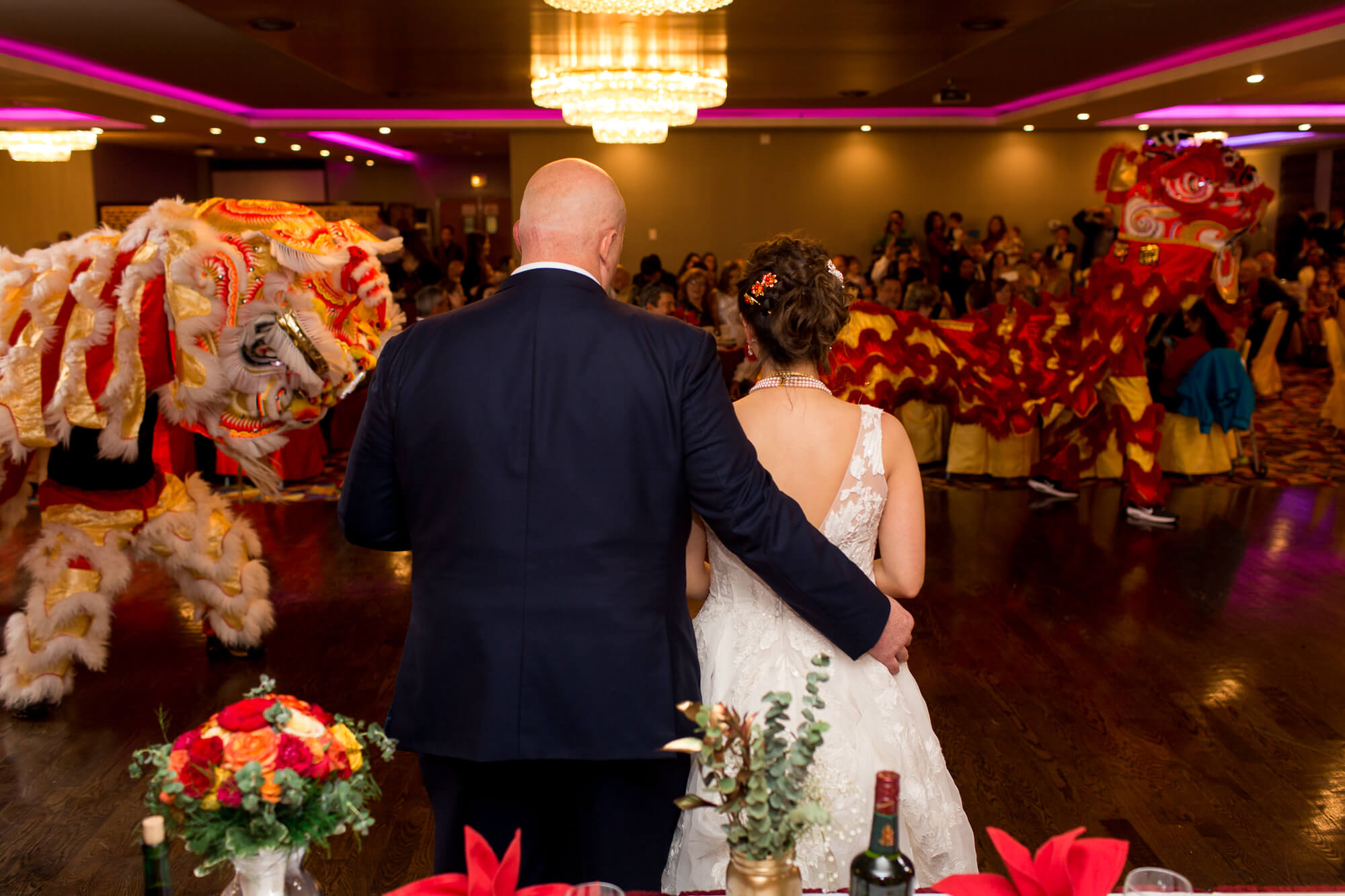 First Dance – I'll Try by Alan Jackson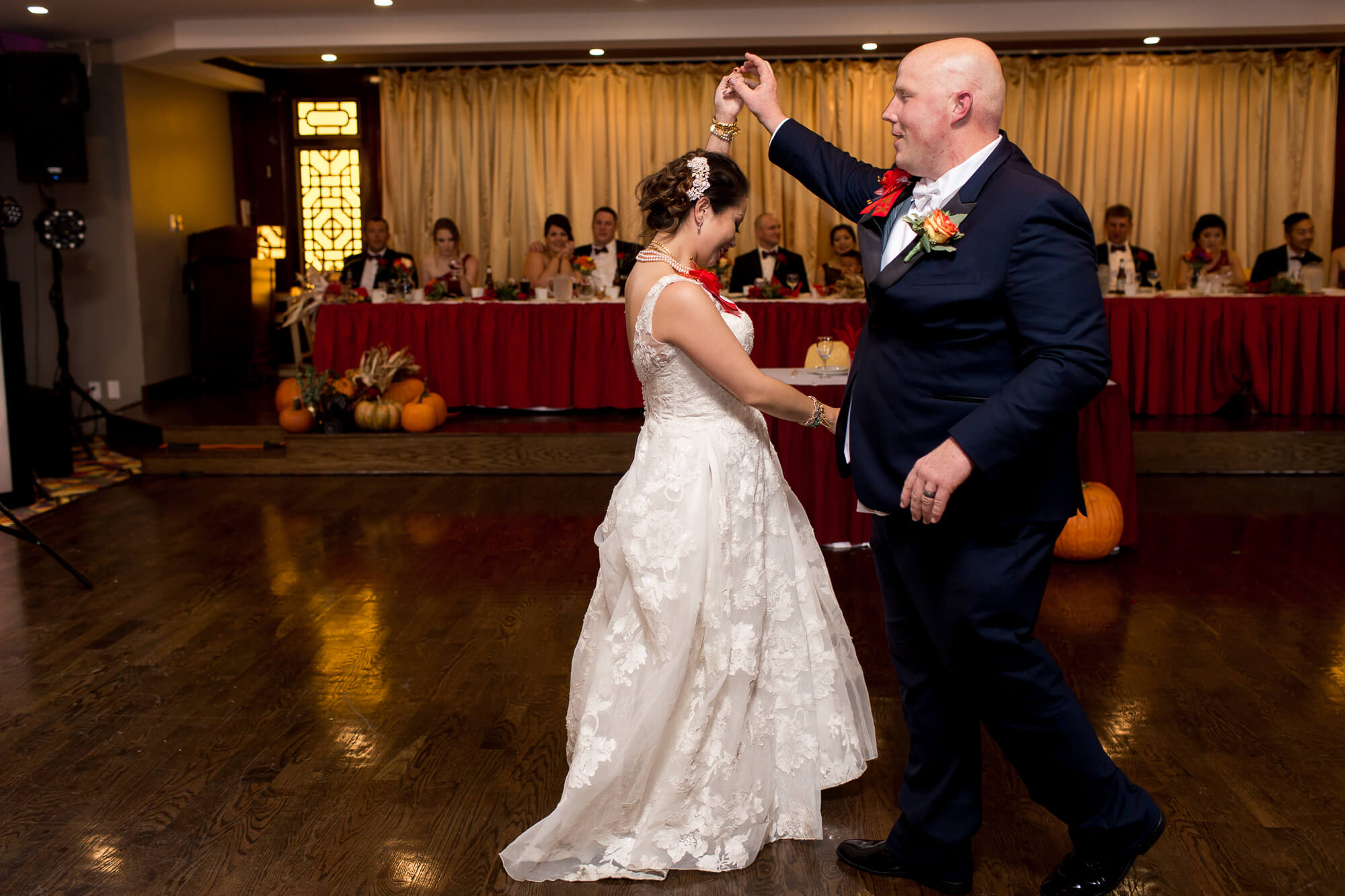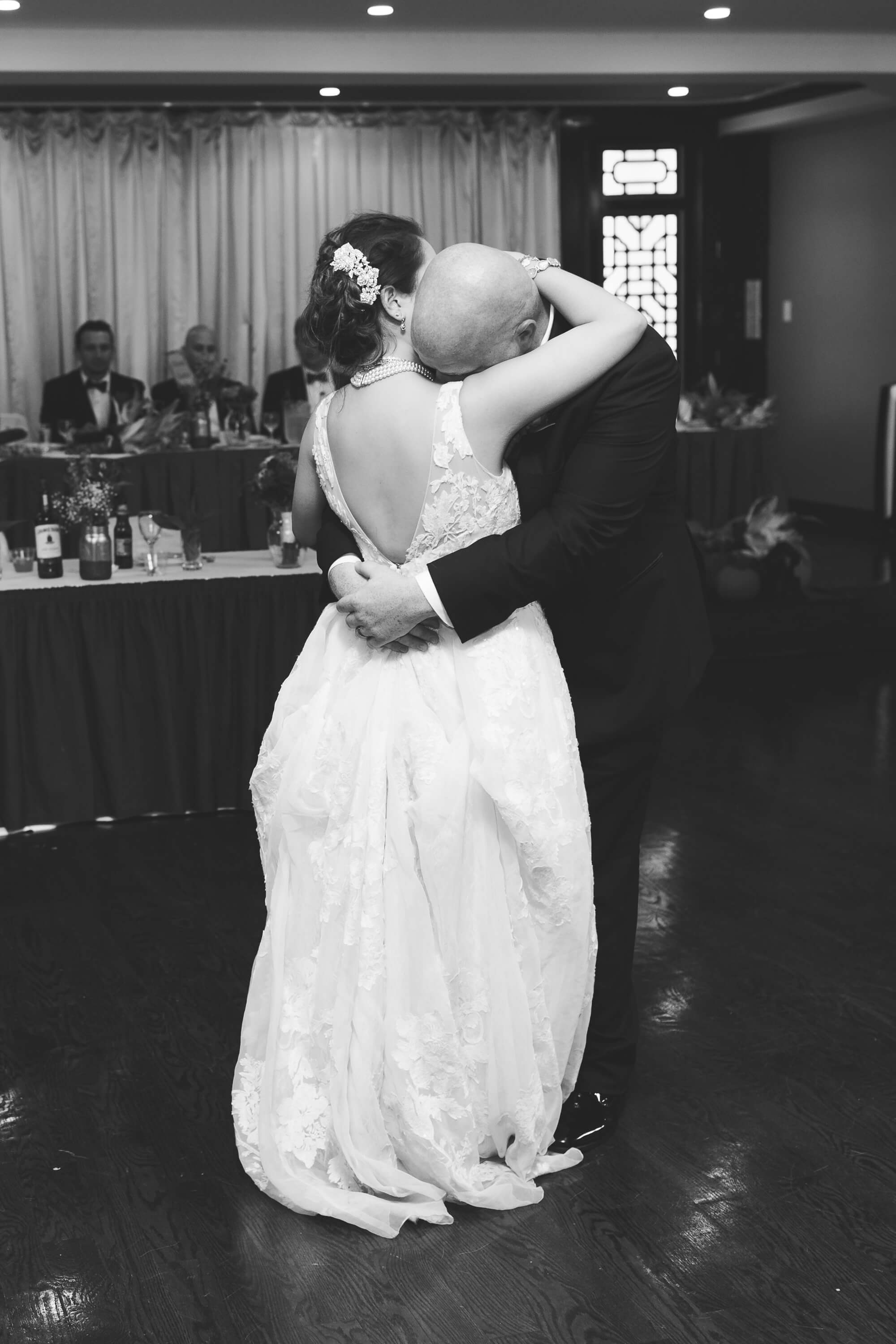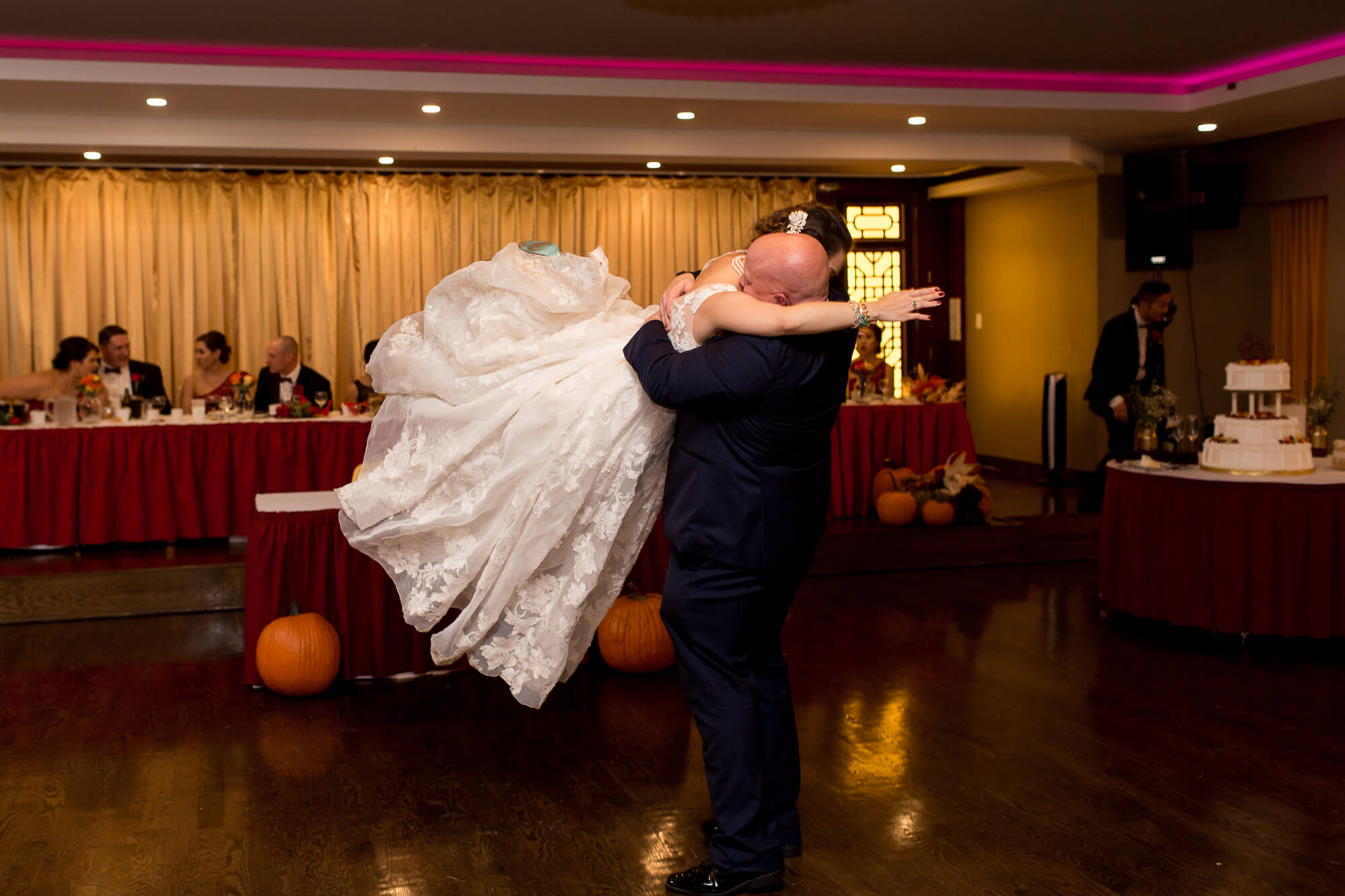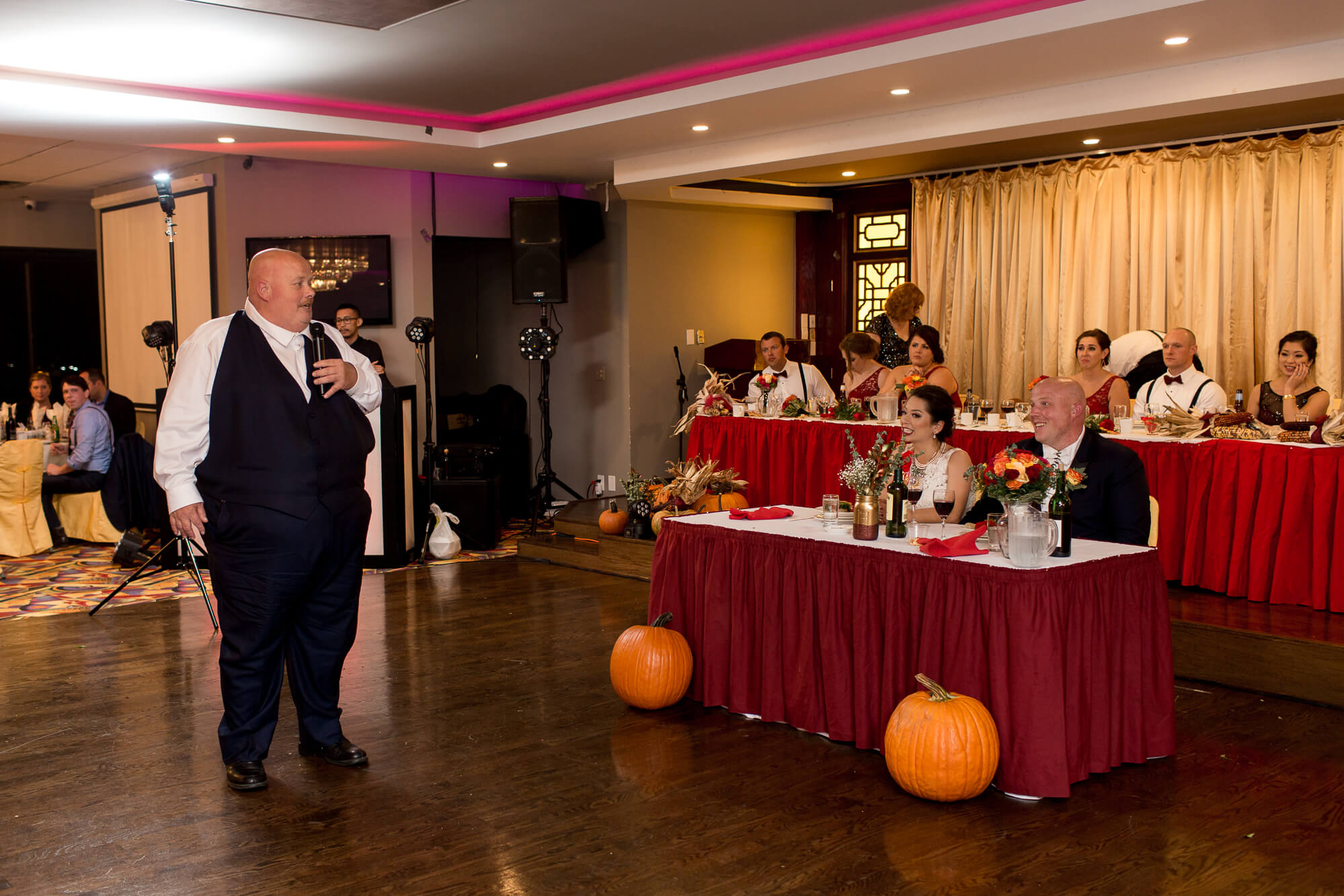 I mean…. dinner!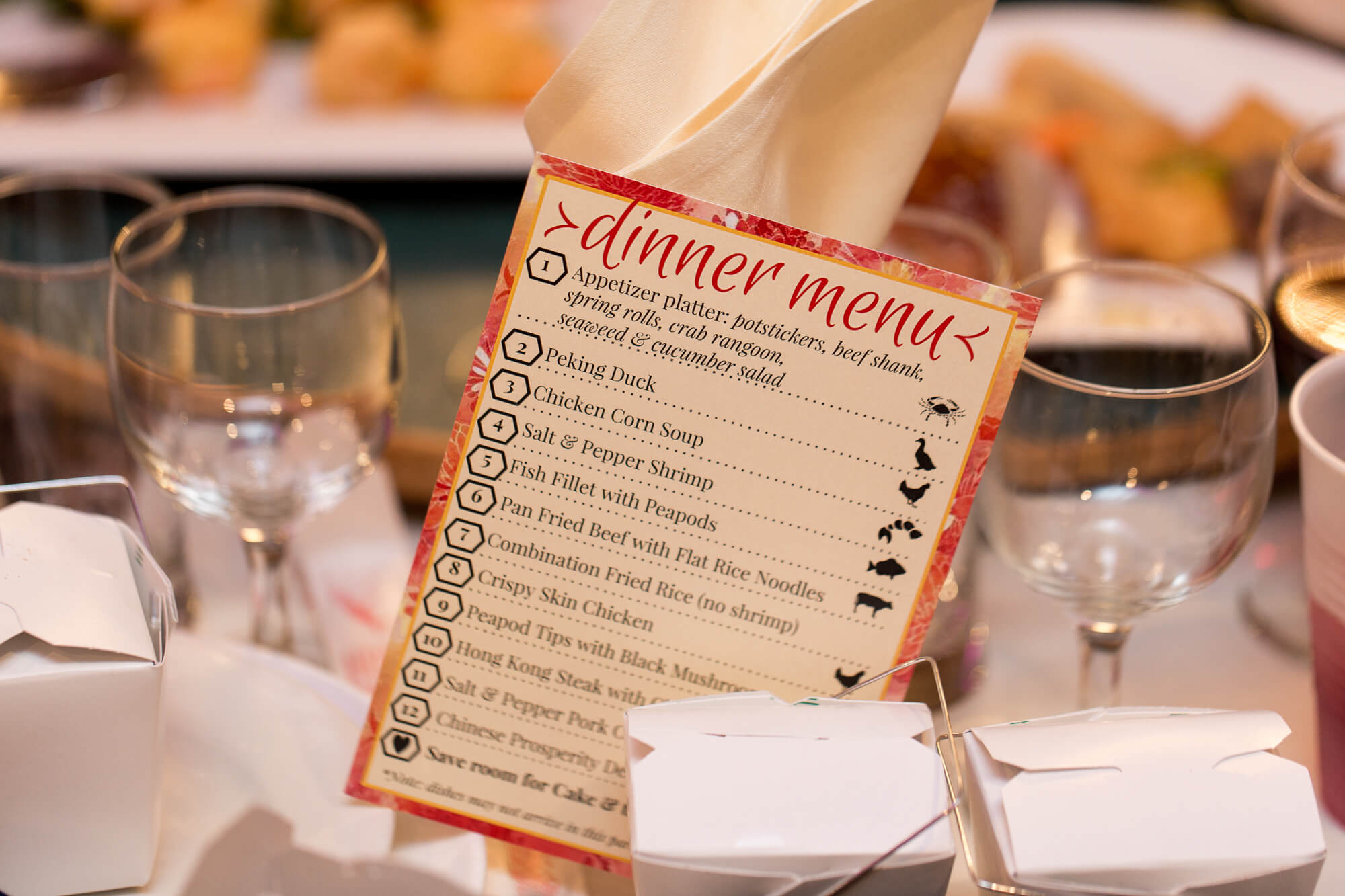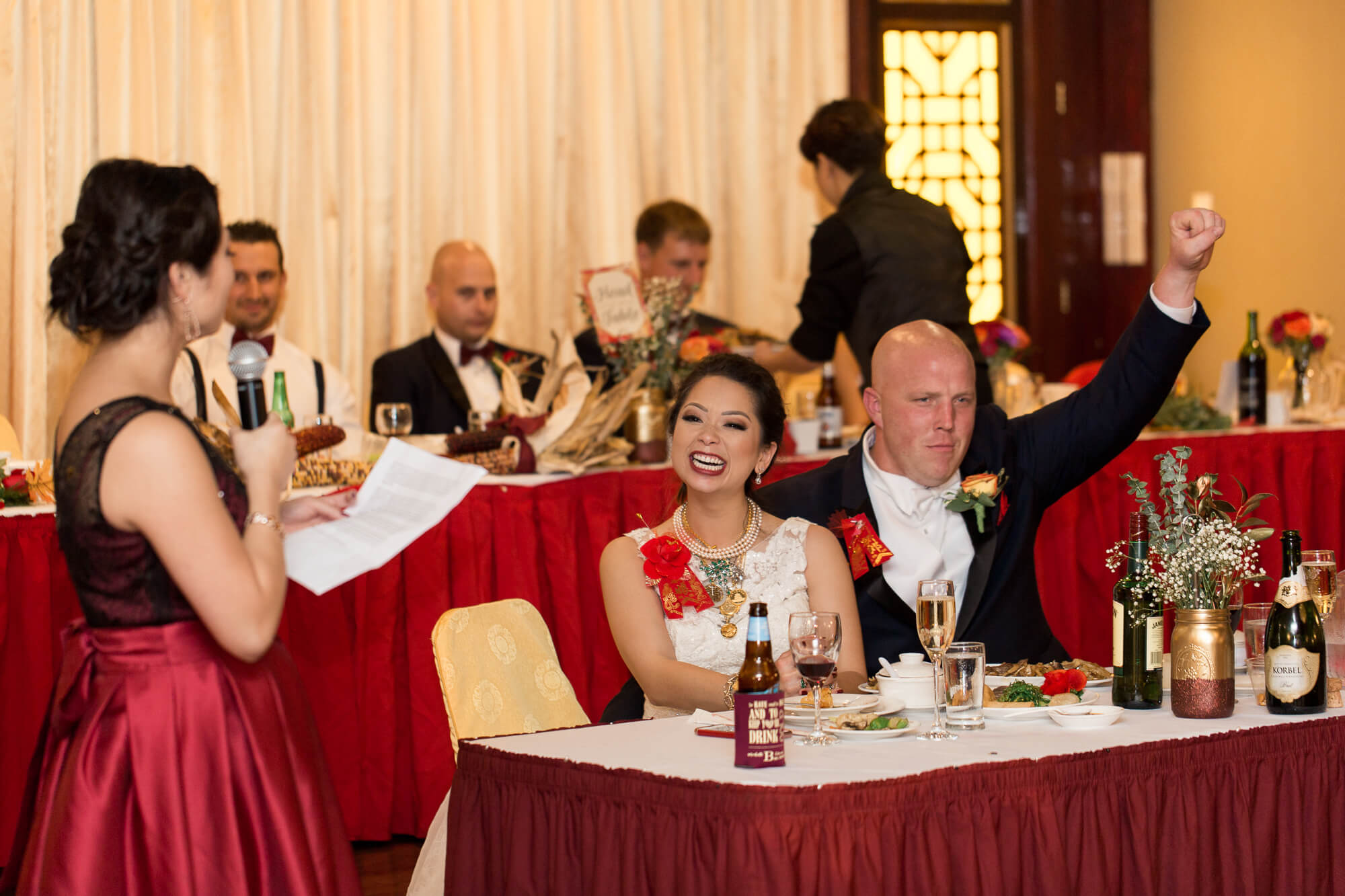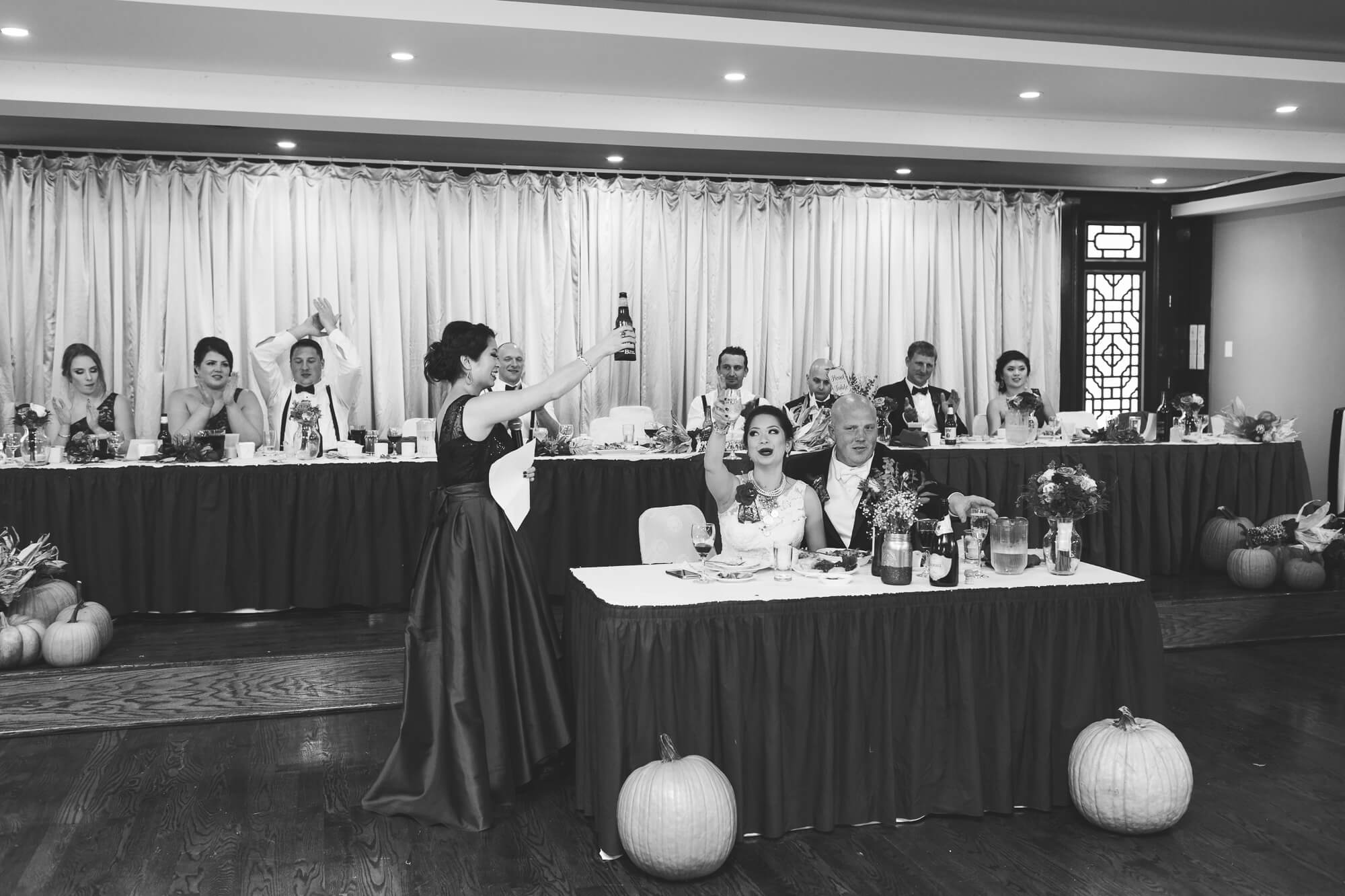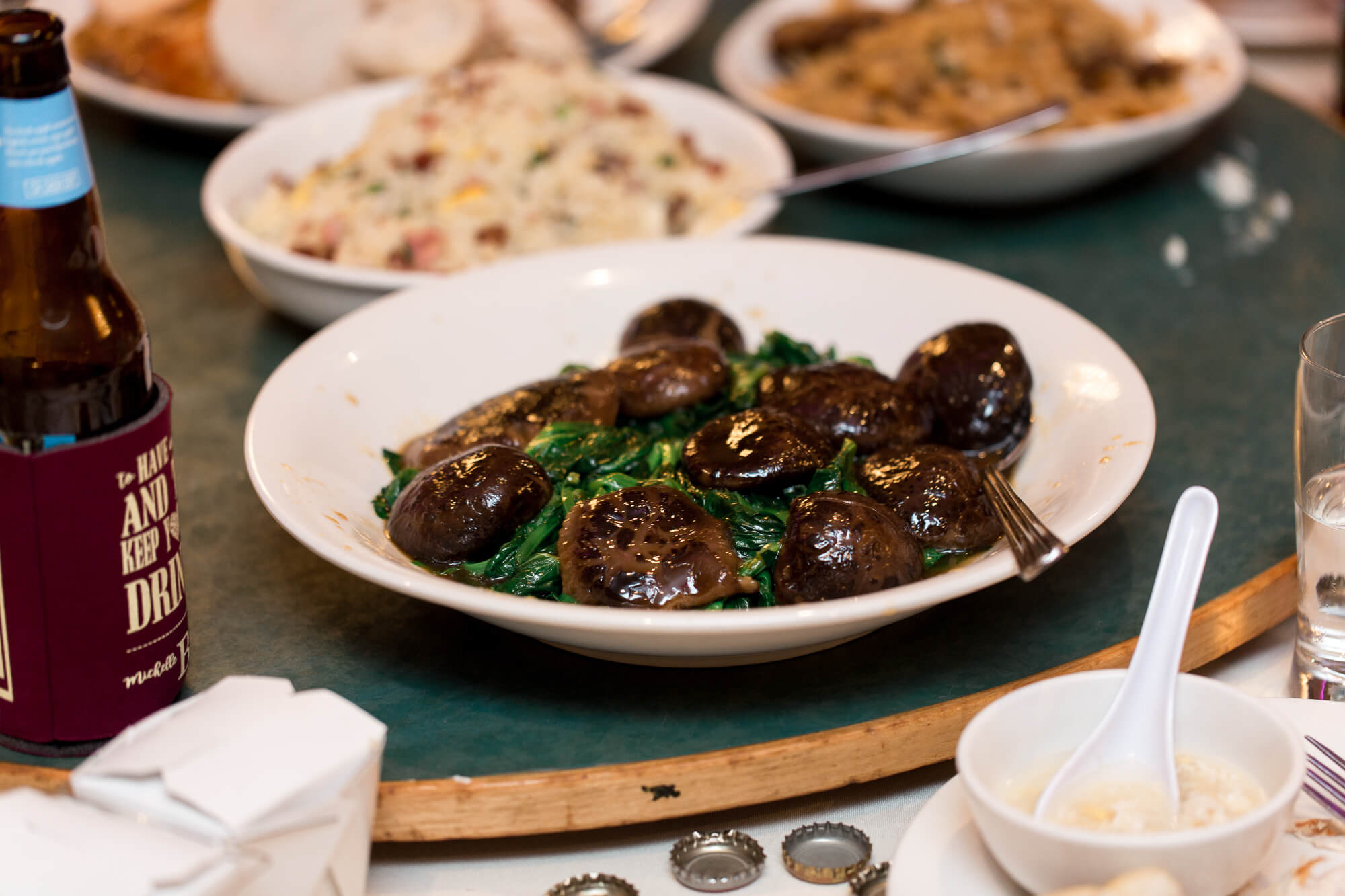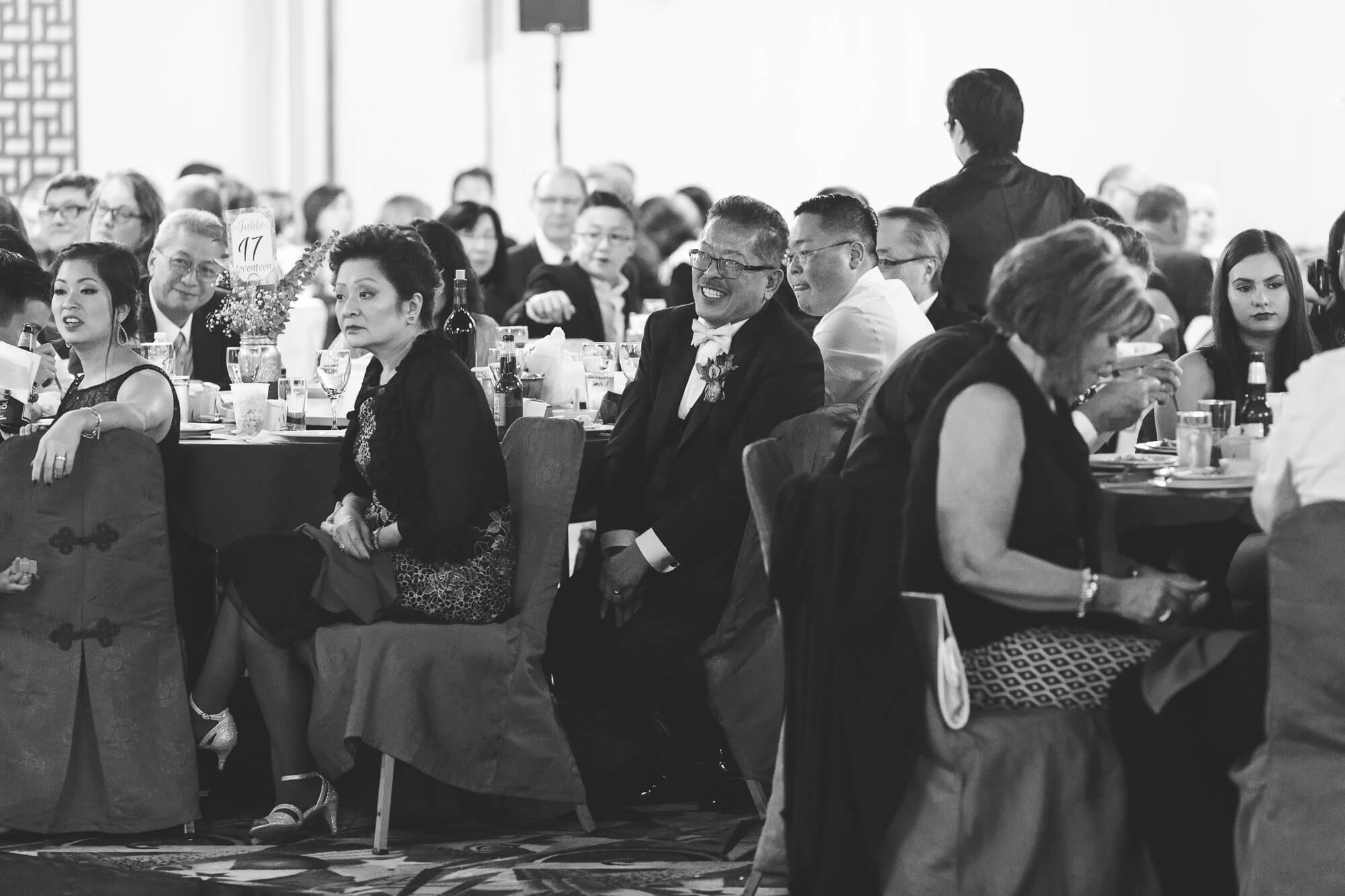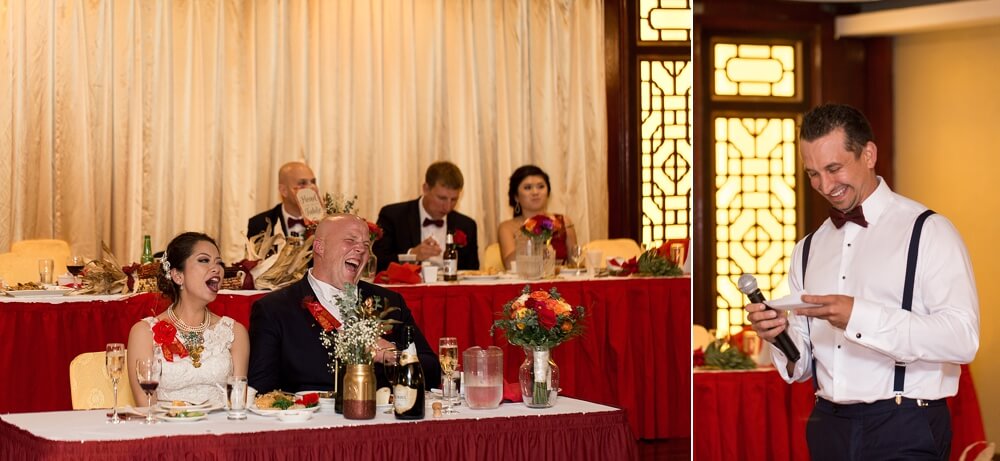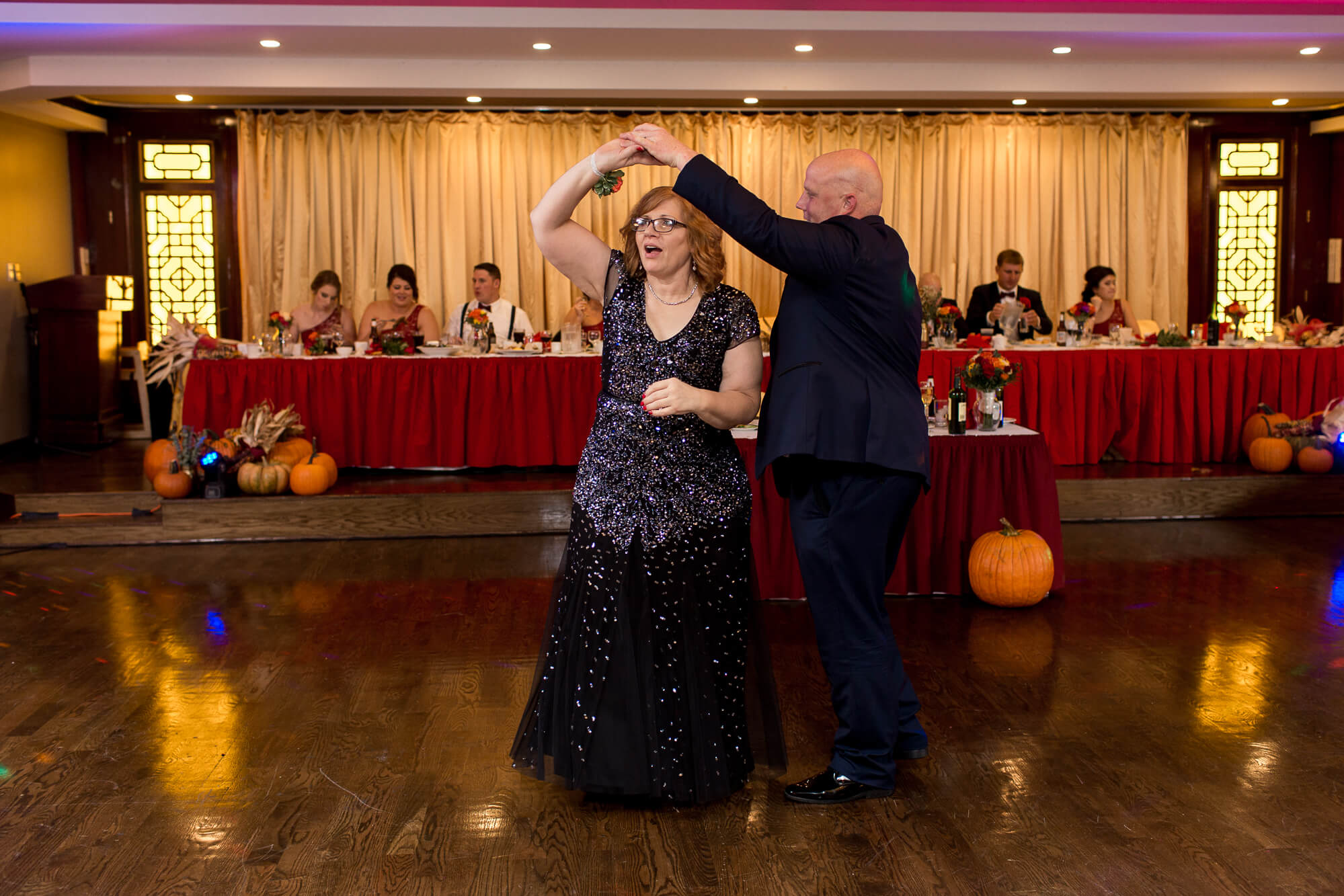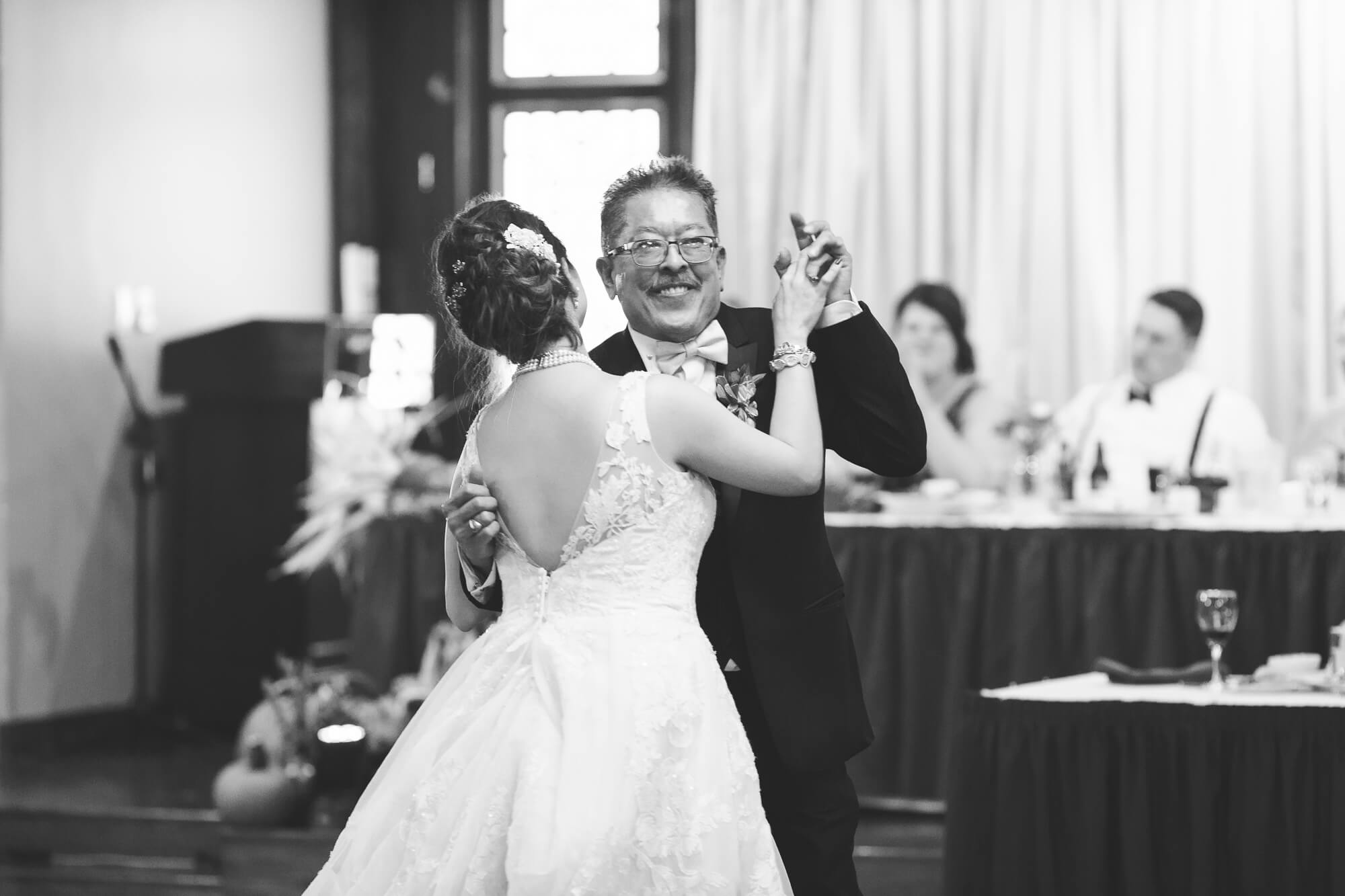 Any tips or tricks for future couples planning their weddings?: 
Rest. Relax. Stay organized. Keep that Bride & Groom Team mentality & Remember the main purpose of the day: to marry the love of your life because nothing else is as important
Embrace the high probability that there will still be mishaps during the day that are out of your control
Stay true to what you guys want and envision for the wedding; this is YOUR day!
BUDGET BUDGET BUDGET! (one day is not worth going in debt for, this is the start of your life together, let's not start in a hole)
The majority of guests DO NOT notice all the fine details, so don't fret about them!
Facebook Wedding advice, resale, swap pages kept me sane and within our finances! (and a lot of DIY and my sister is addicted to her Cricut) 😉
Do not procrastinate planning or booking vendors/venues. (Chicago can be quite competitive and cutthroat)
We forgot to ask Mother Nature to please hold back her tears for the Wedding Day- but we were blessed with a gorgeous double rainbow!
HIRE LAURIE & REST ASSURED, YOU WILL BE IN THE BEST, MOST CAPABLE AND TALENTED HANDS; she was the first call we made following our venue booking and we haven't looked back! We fell in love with Laurie during Eddie's sister's wedding in May 2015. Her perfectionist's attention to detail and creative perspective is exactly what we needed to capture our big day. We cannot wait to continue our married life's journey together with Laurie directing and photographing our milestones along the way! (Laurie here, super blushing and smiling from ear to ear, ya flatter me so!! I love you guys to the moon : )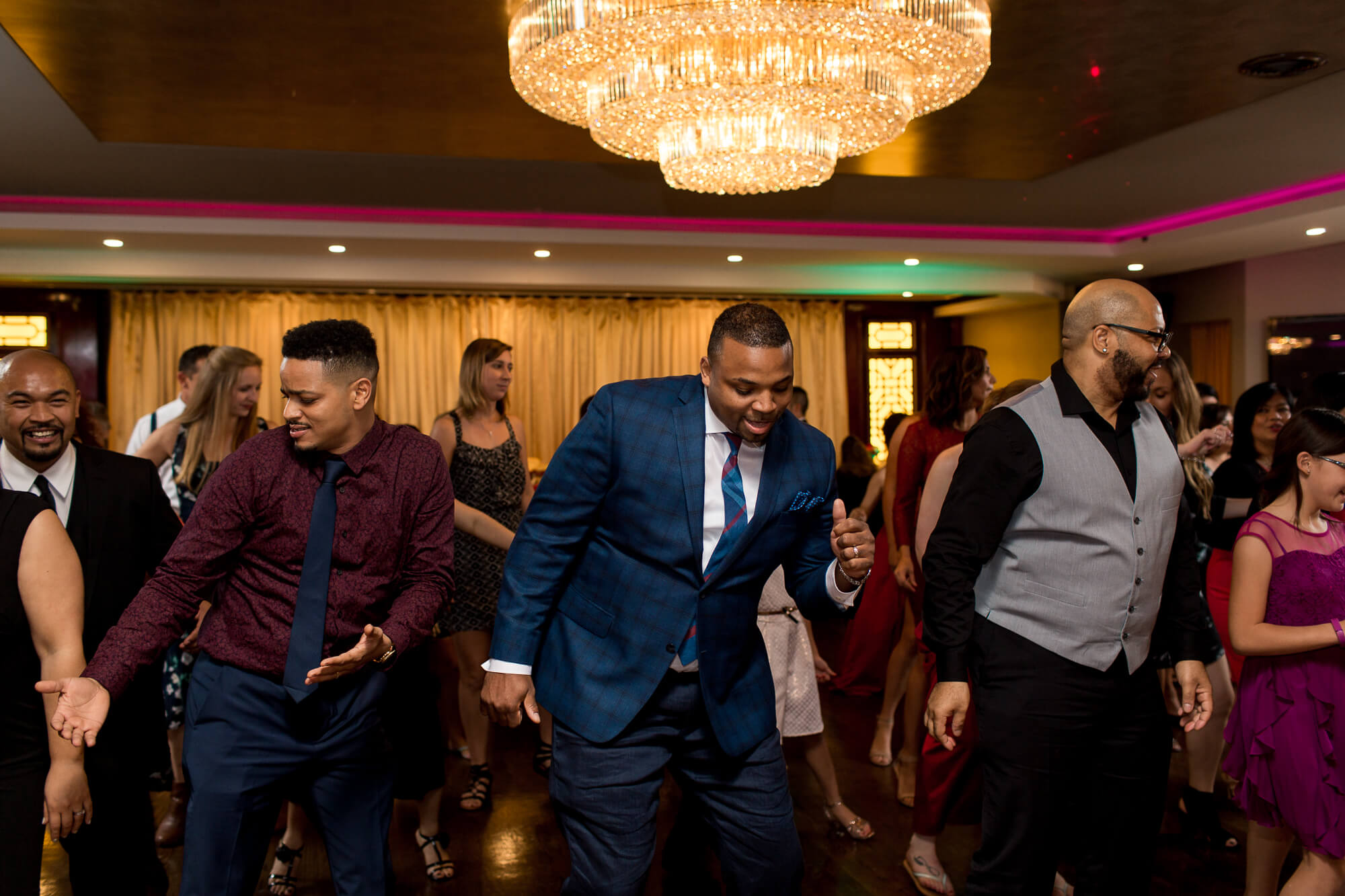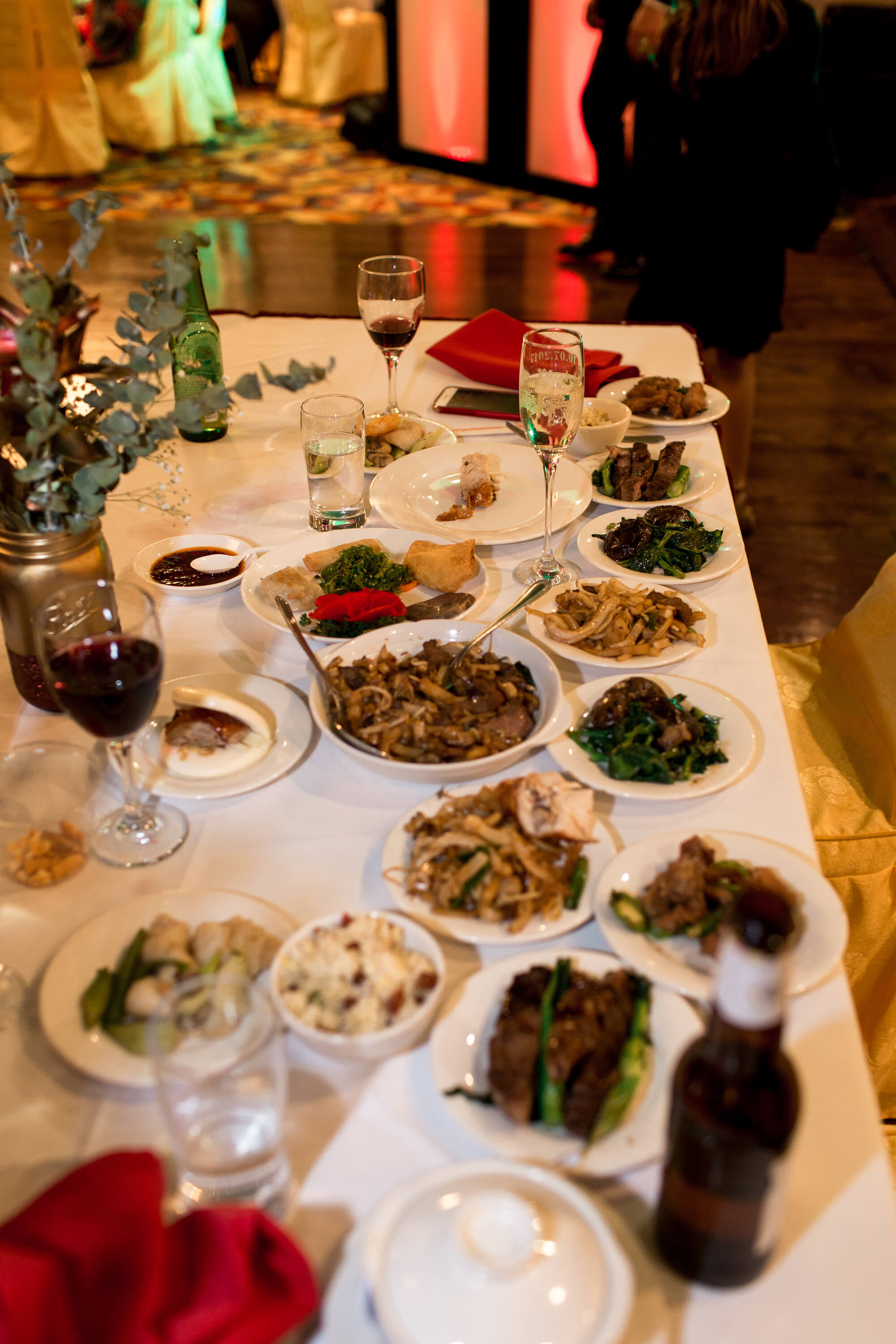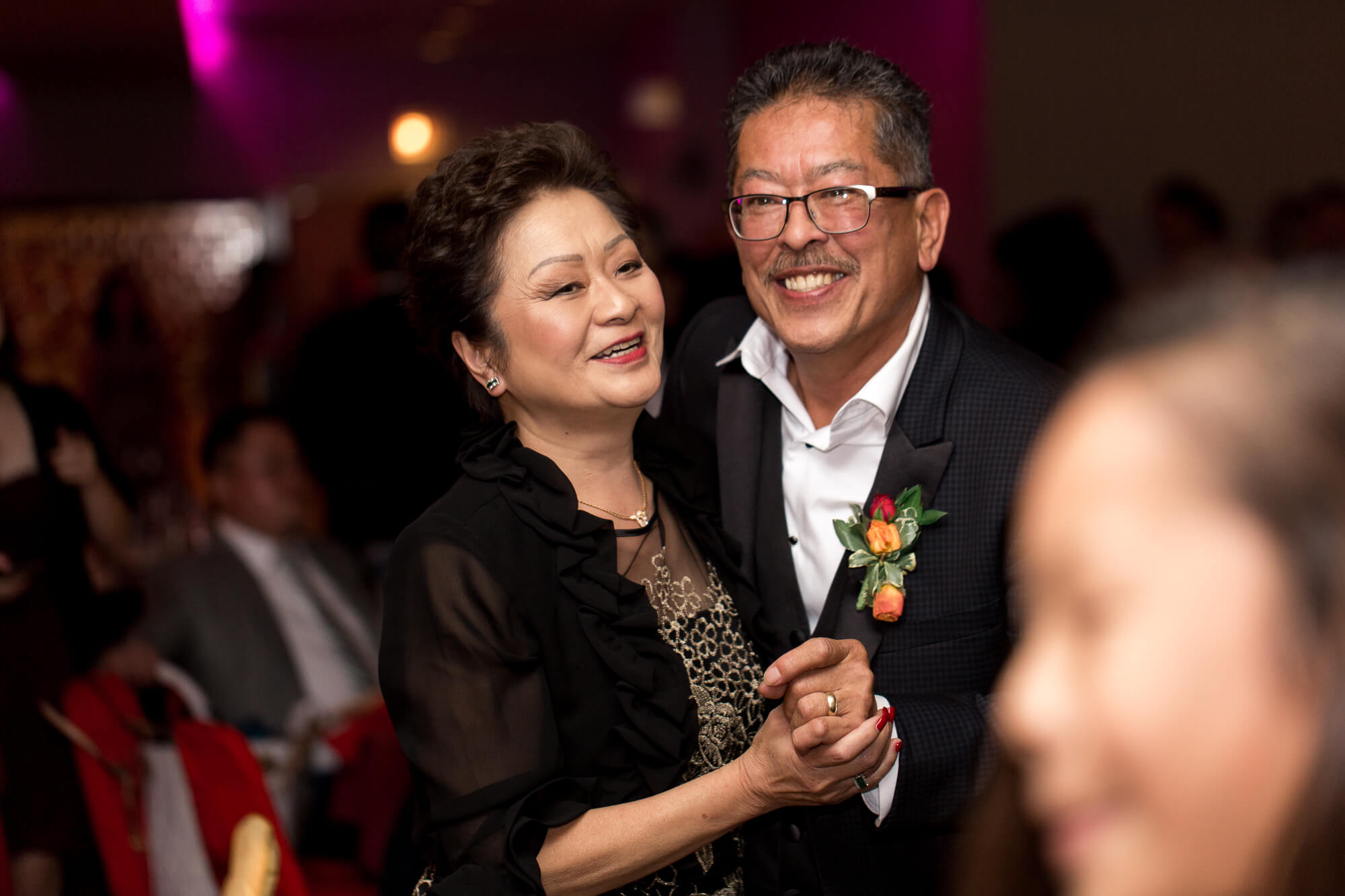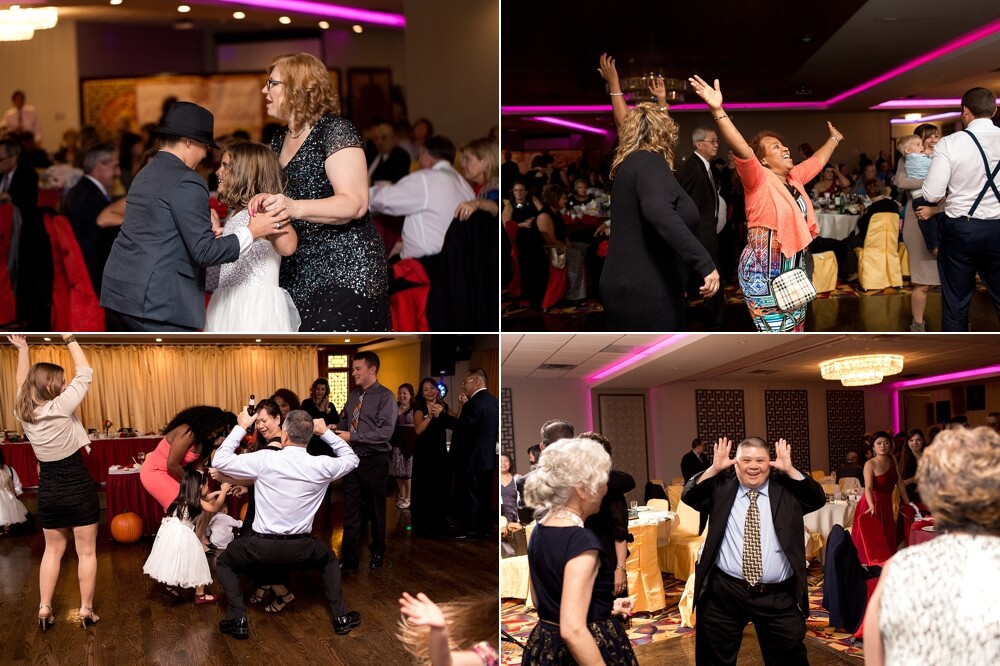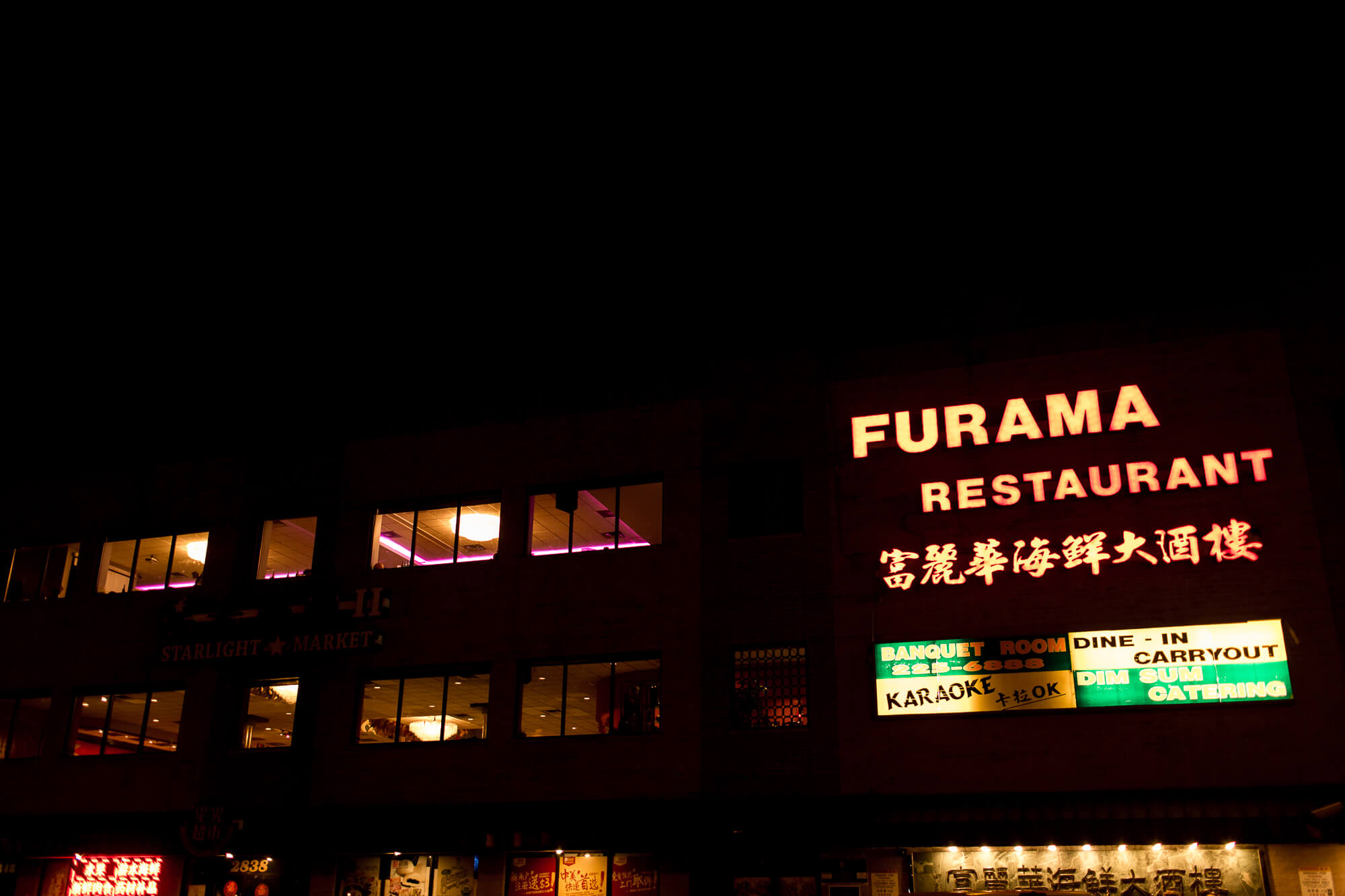 Eddie + Chelle ohmy word, am I super jazzed to be anniversary buddies with you two : ) Thank you, thank you so very much for inviting us into your incredible wedding day. It was absolutely incredible to be there with you friends + family and feel all of that contagious love around you guys, thank you for that honor! We loved every soaking wet moment of capturing these memories with you guys! Huge congrats + thanks again!! xo – laurie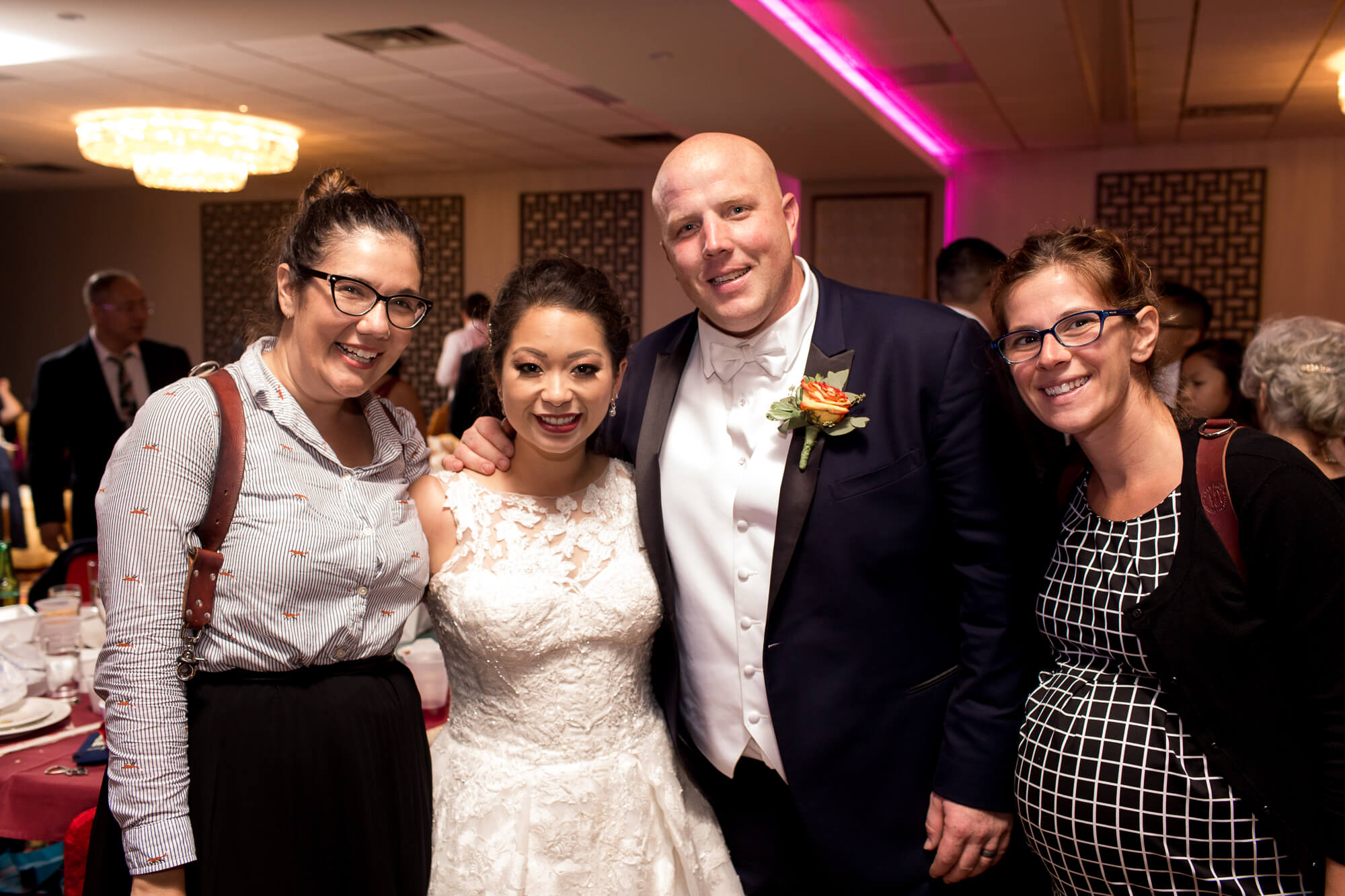 Second Shooter :: Maggie Wright  ///  Florist :: Soukals Floral Company  ///   Bridesmaids dresses :: Davids Bridal  ///  Tuxedos :: Formally Modern Tuxedo  ///  DJ :: Richie Gil/Party Master Funk Dragon  ///  Photobooth :: Big Hugs Photo Booth  ///  Bagpipes :: Chicago Bagpiper  ///   Dress :: Oleg Cassini  ///  Shoes :: Blue by Betsey Johnson