hawaii wedding photographer | sean + meg
---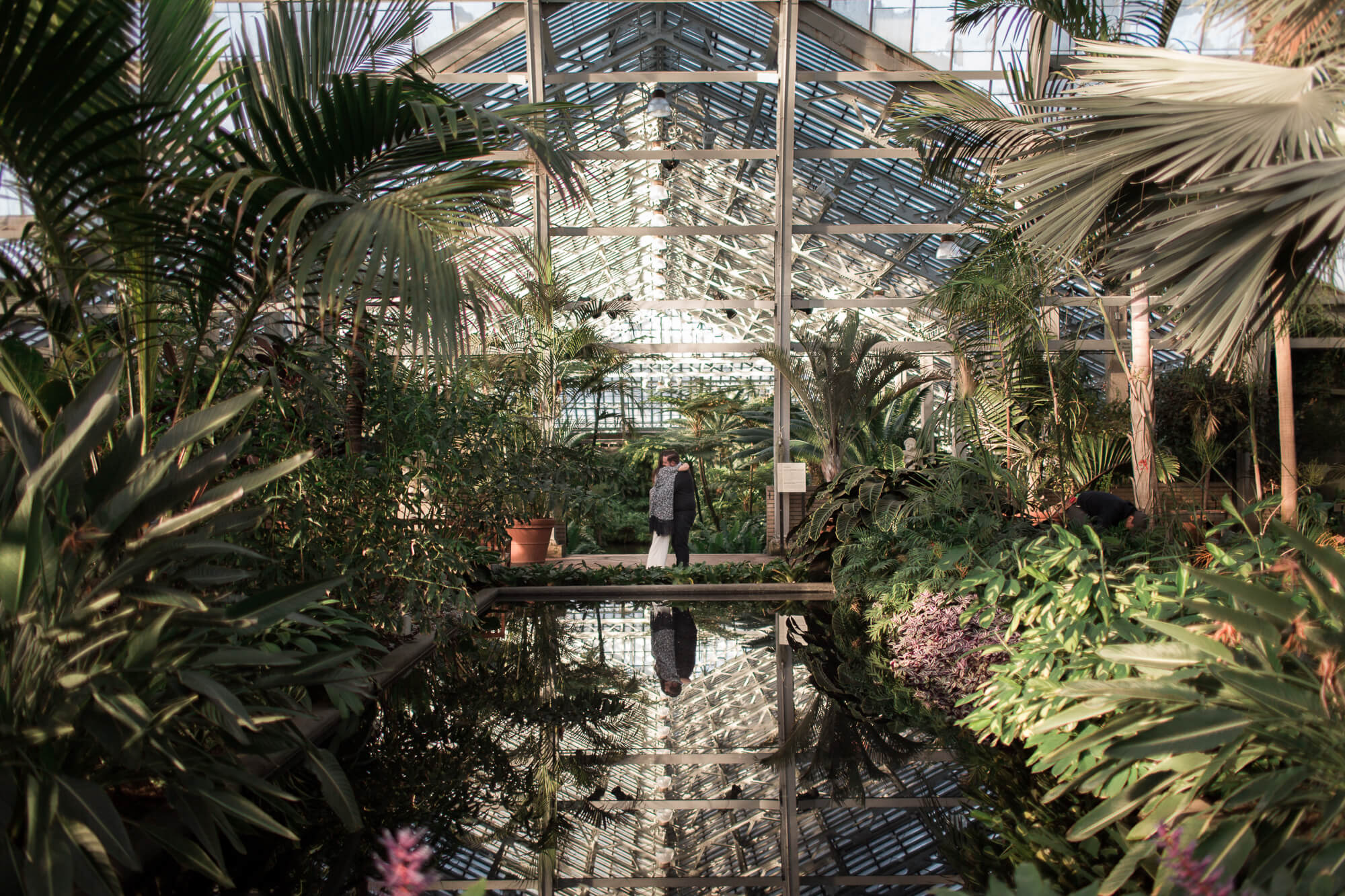 Anytime I can run over the Garfield Park Conservatory for a morning of shooting, I am there. Especially in December or January when my skin is shriveled up and dying for hydration missing Hawaii like humidity. Luckily Sean + Meg were all for hanging out in the tropical Conservatory for their engagement session as we prepped for their wedding – which is this weekend!! Ohhhh I cannot wait : ) I had a great time with these two babes and their session has me even more excited for their big day!!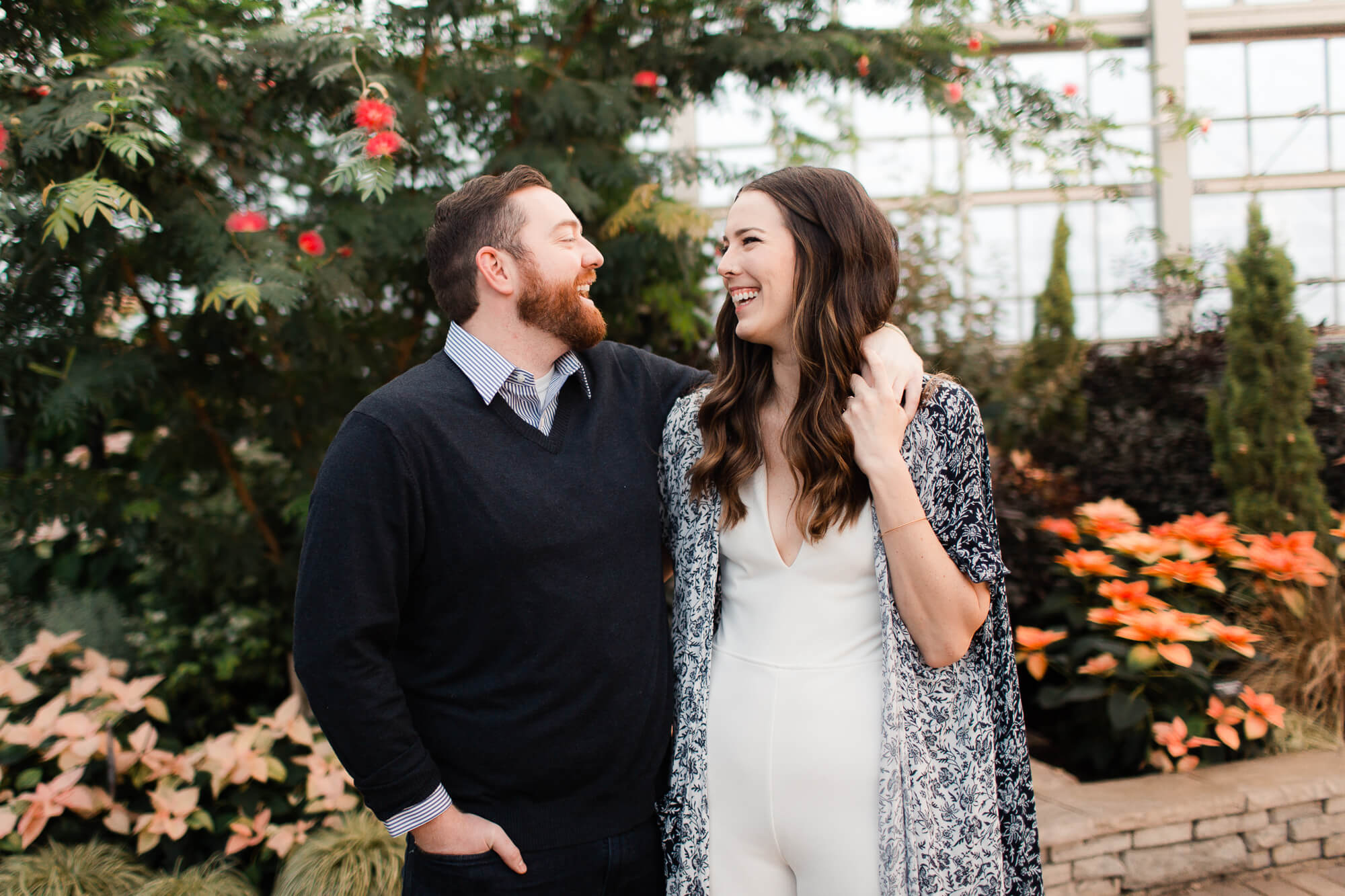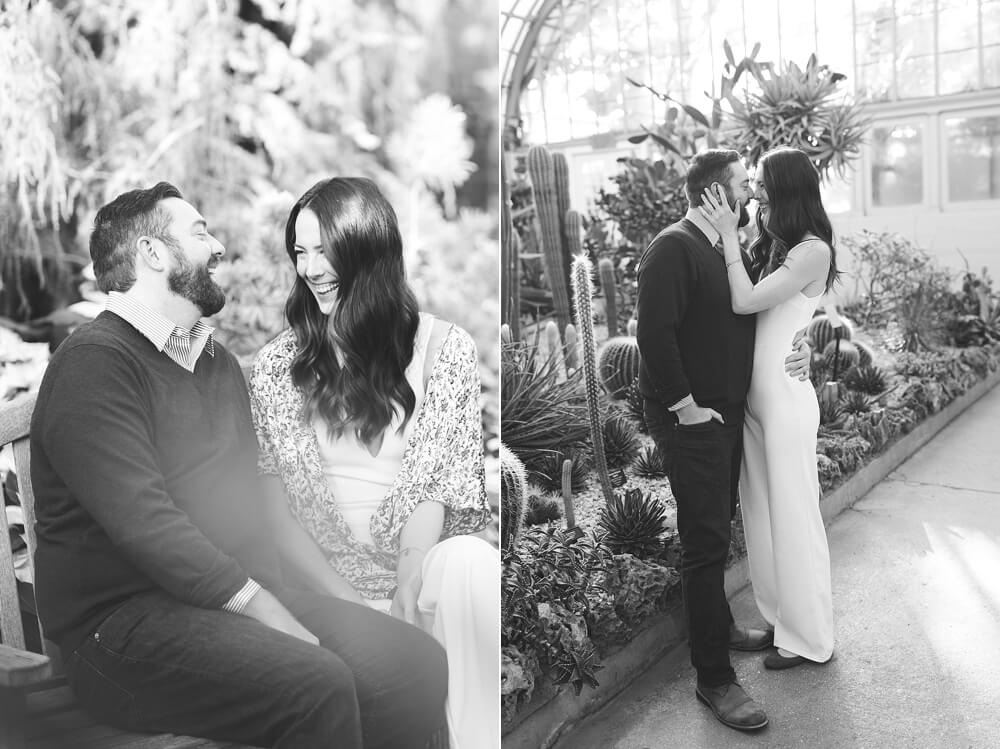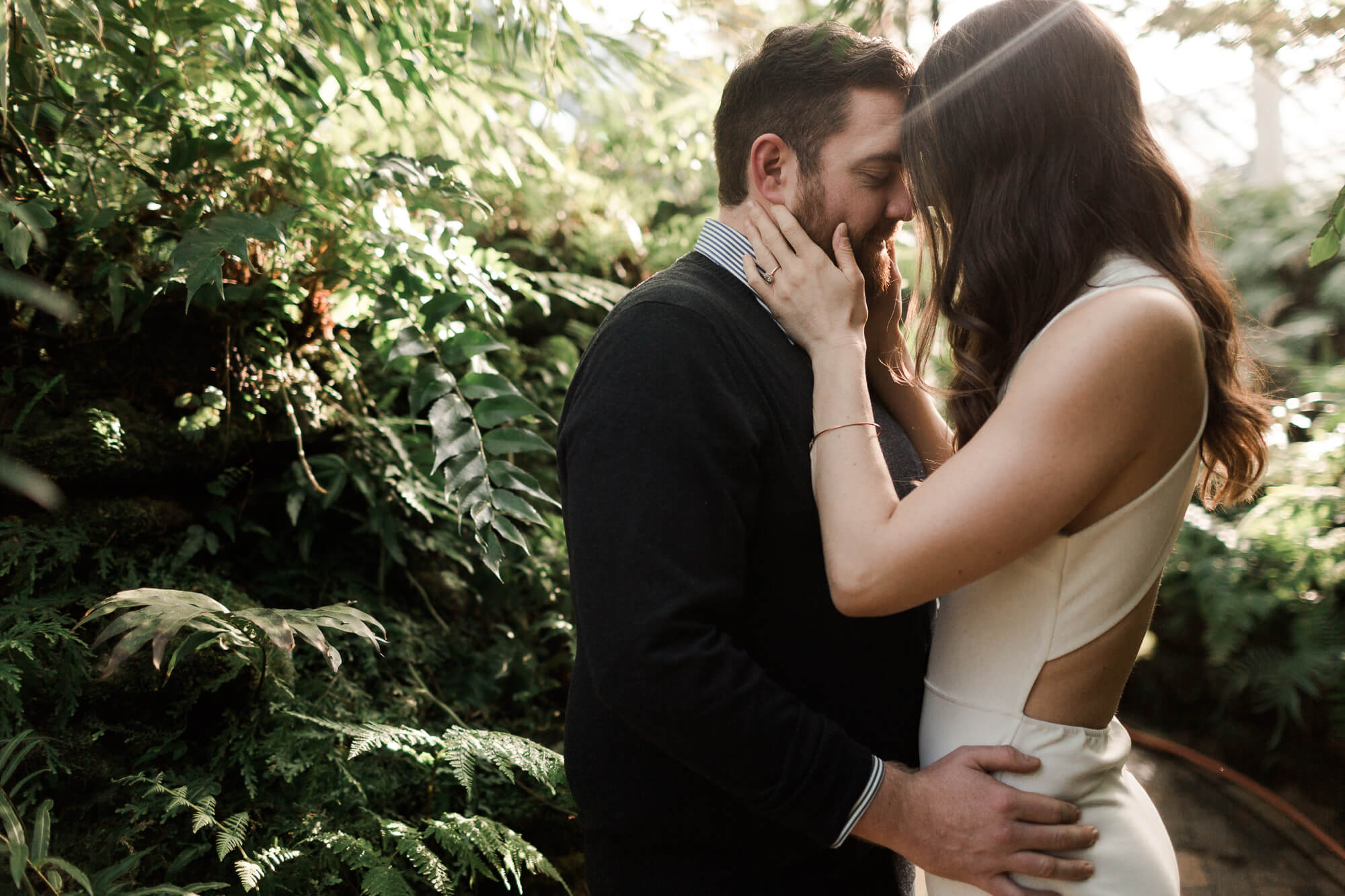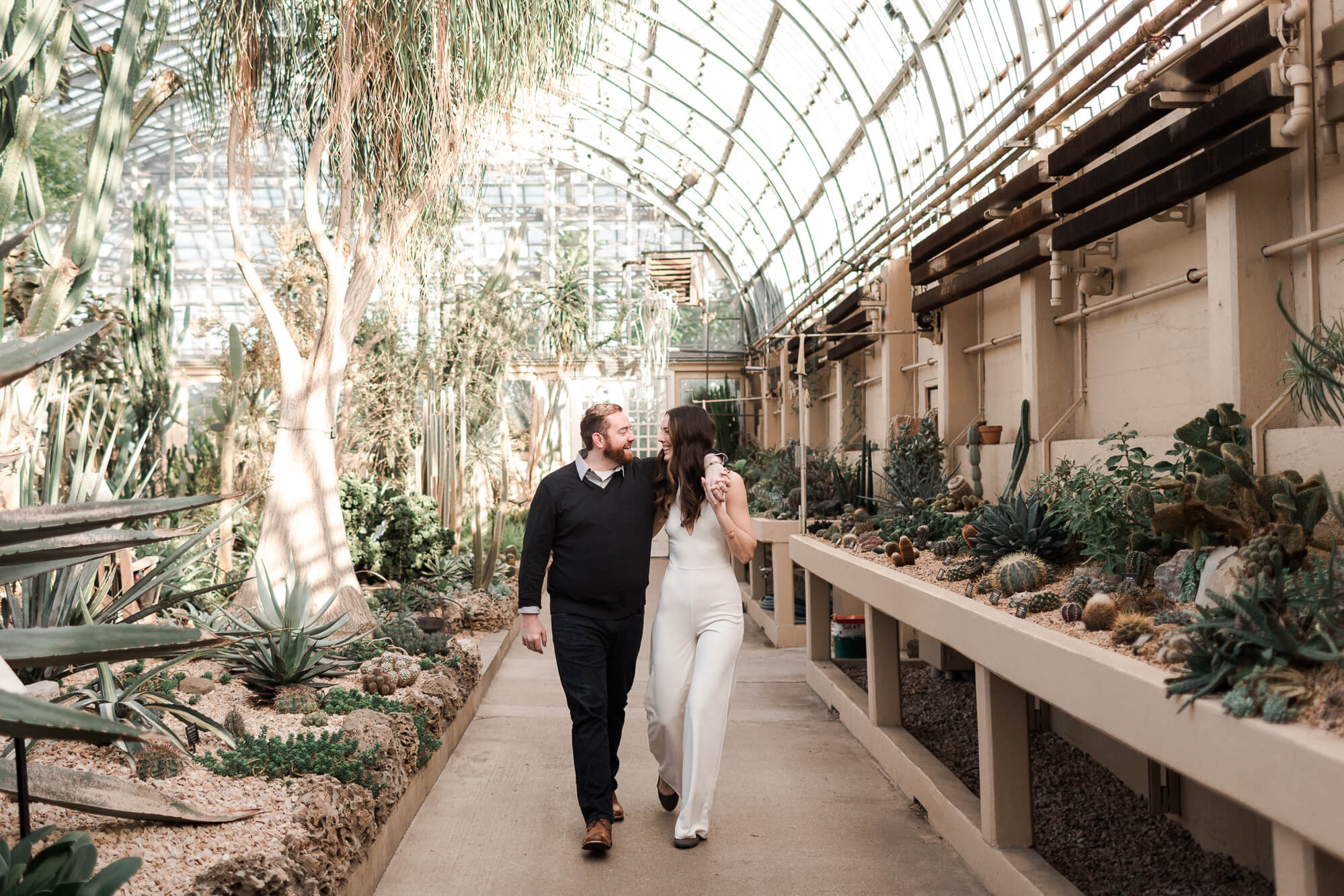 You guys are darling.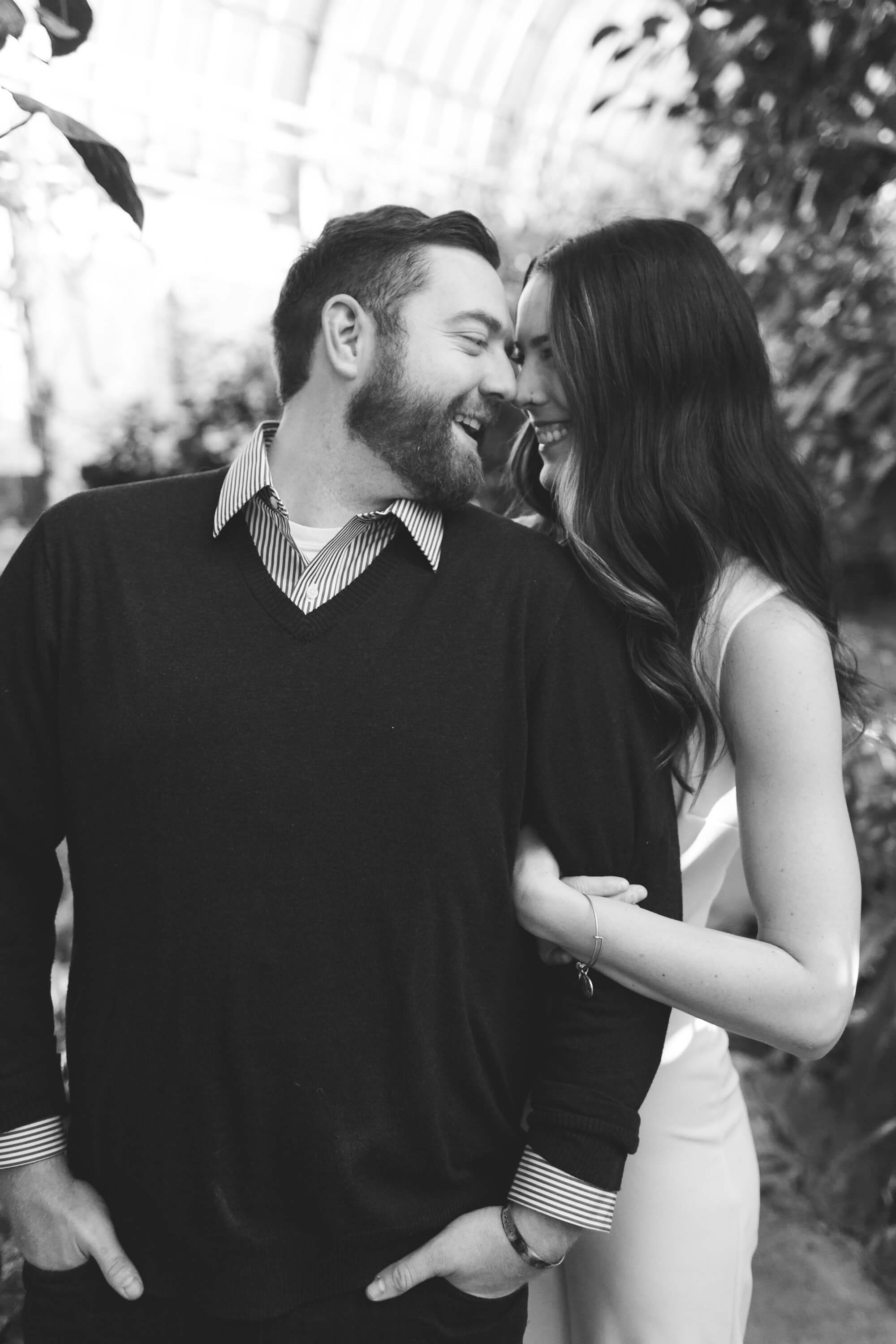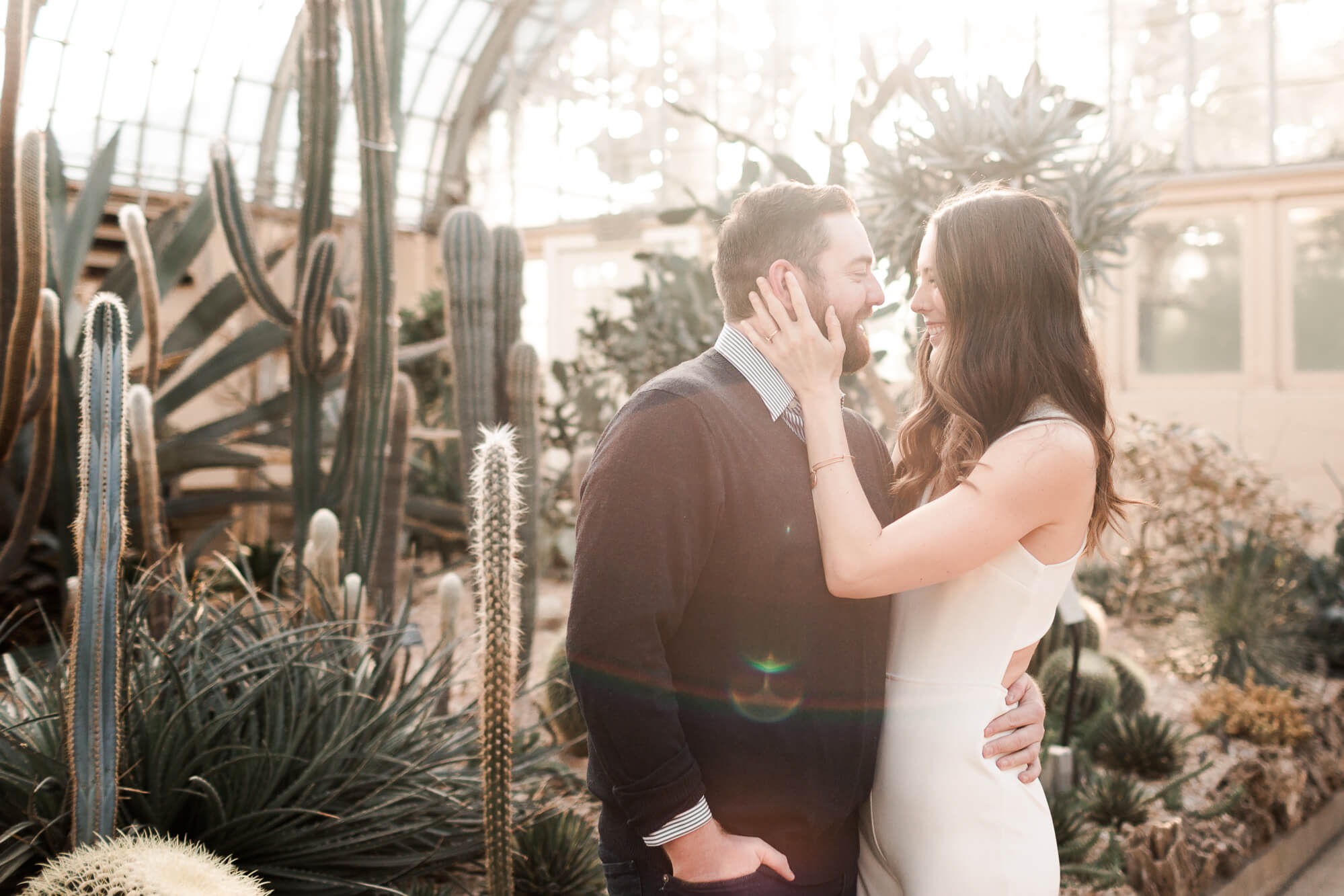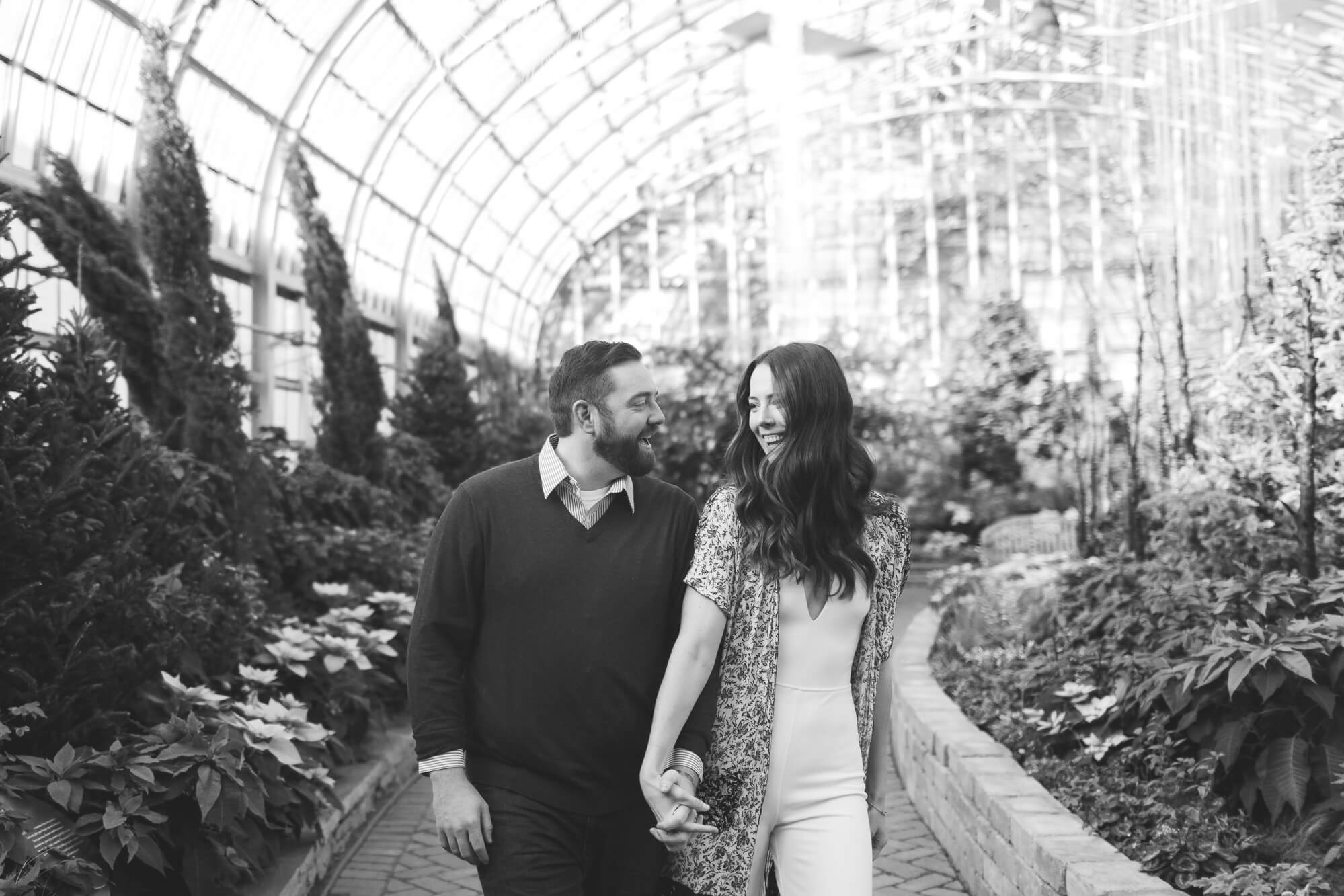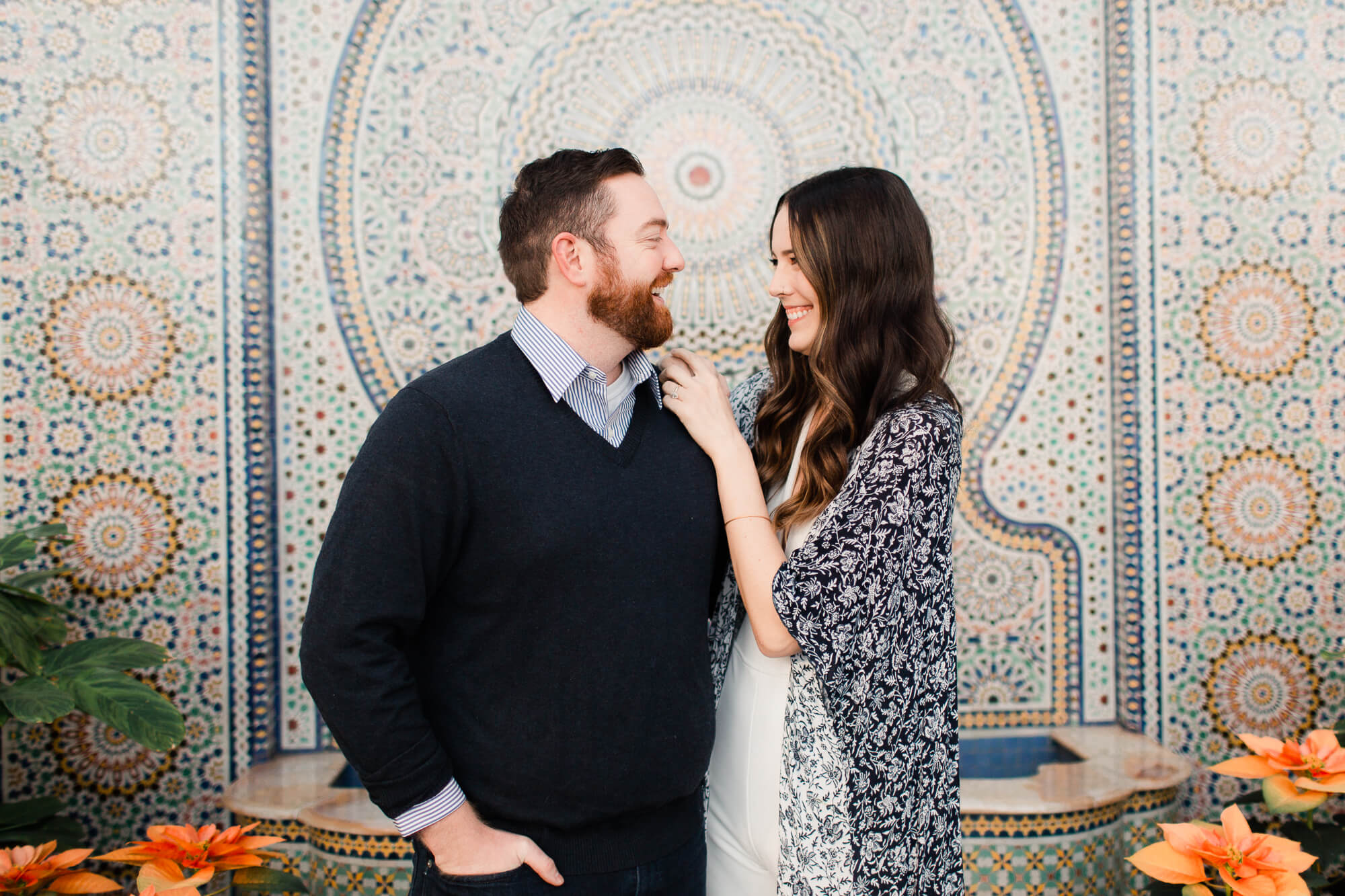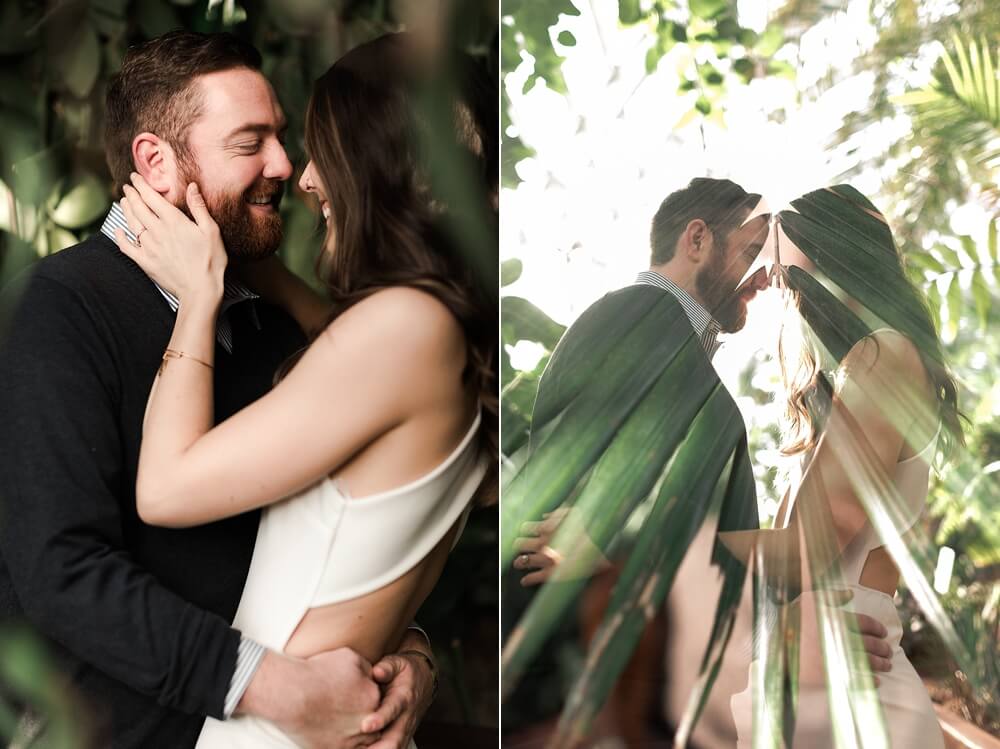 Ummmmm – Meg just rocking that jumpsuit.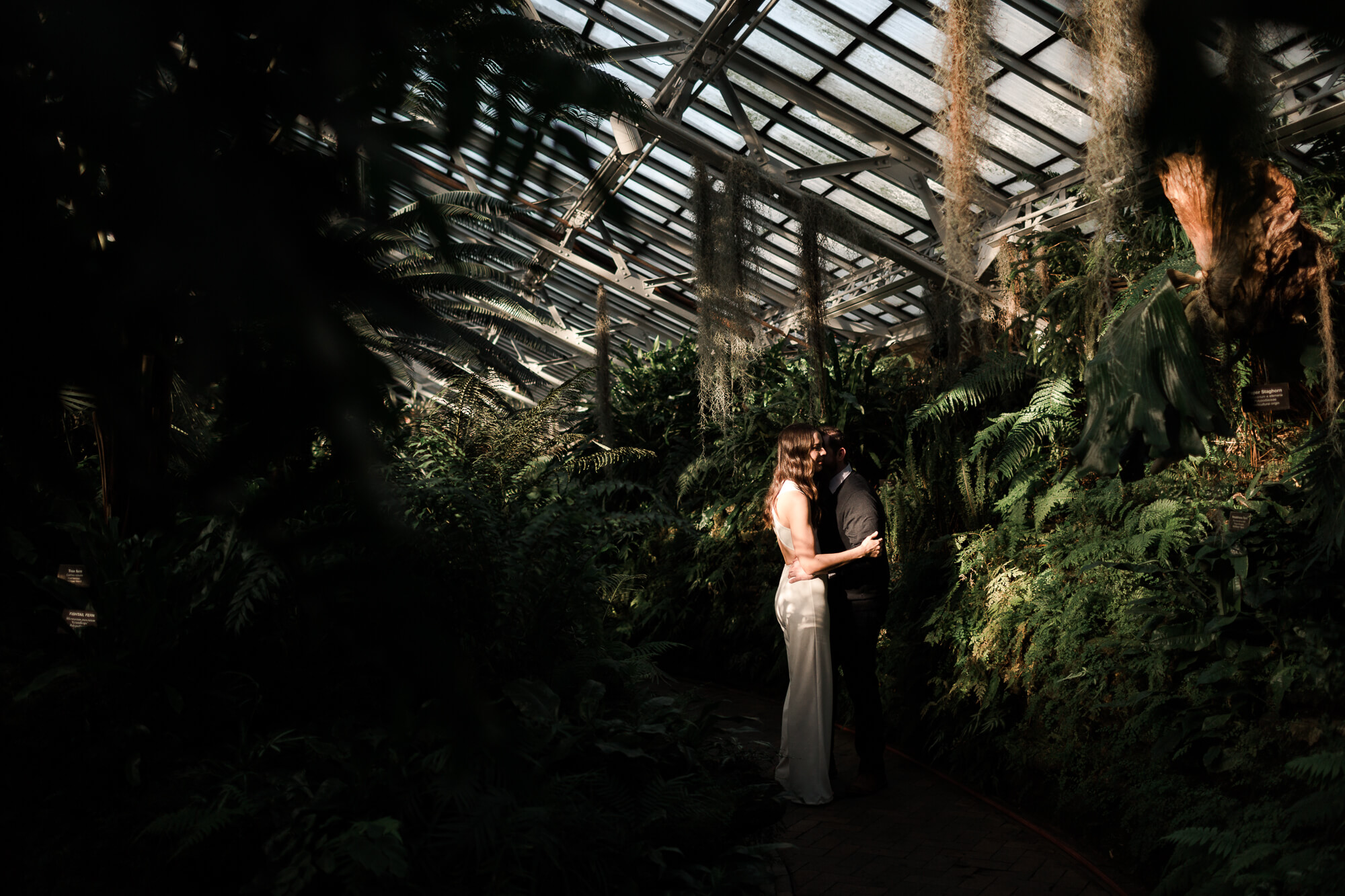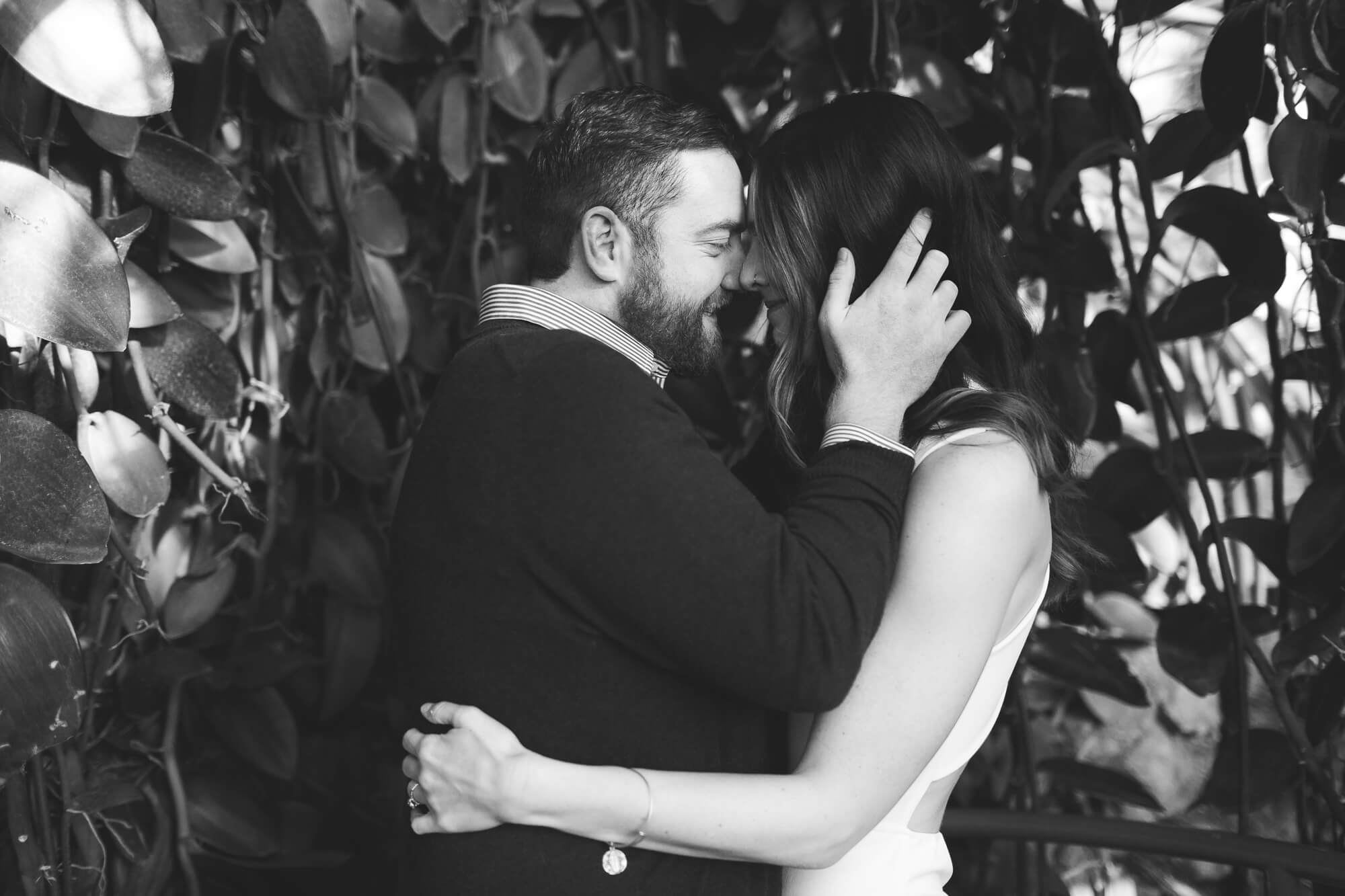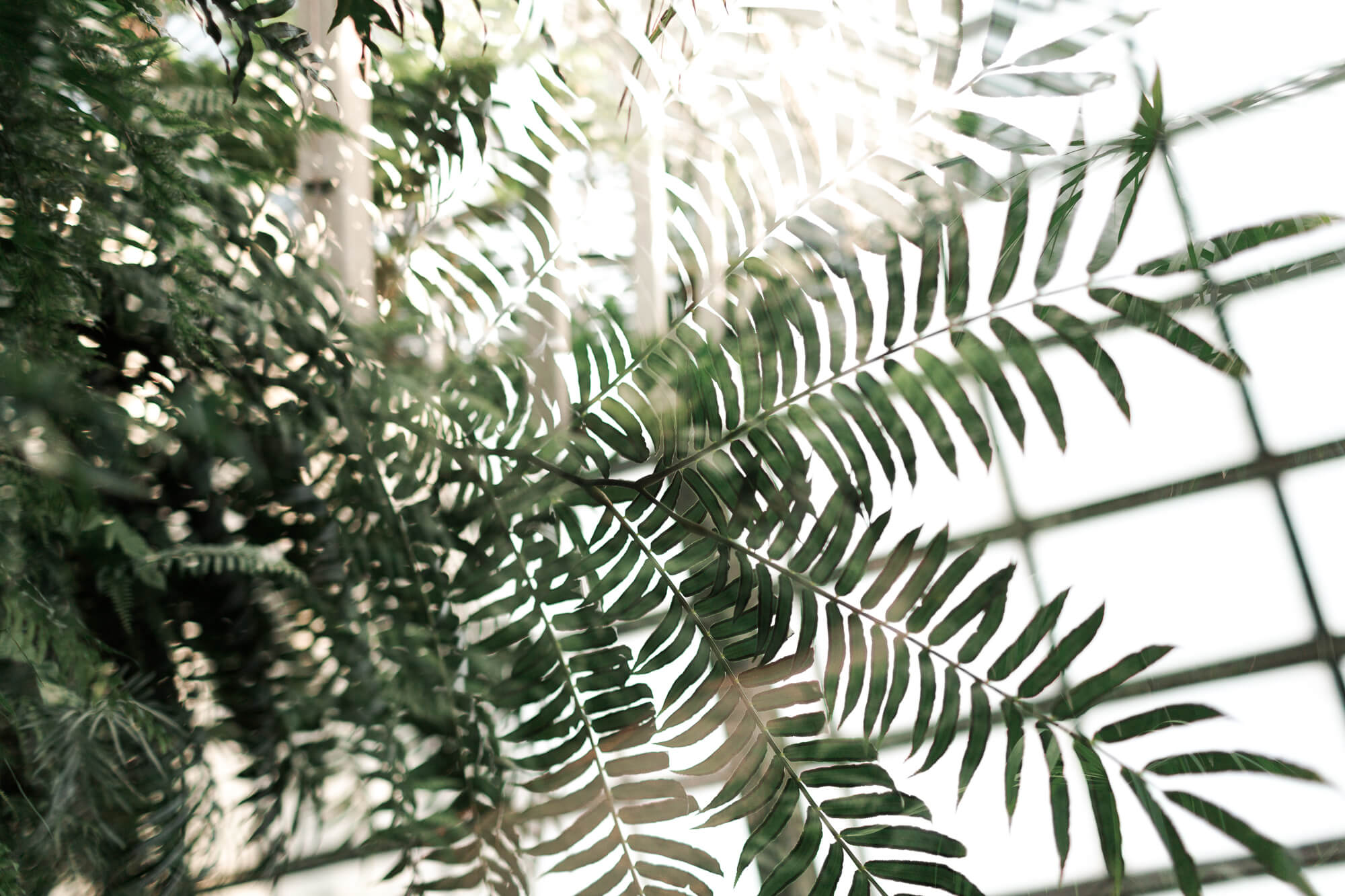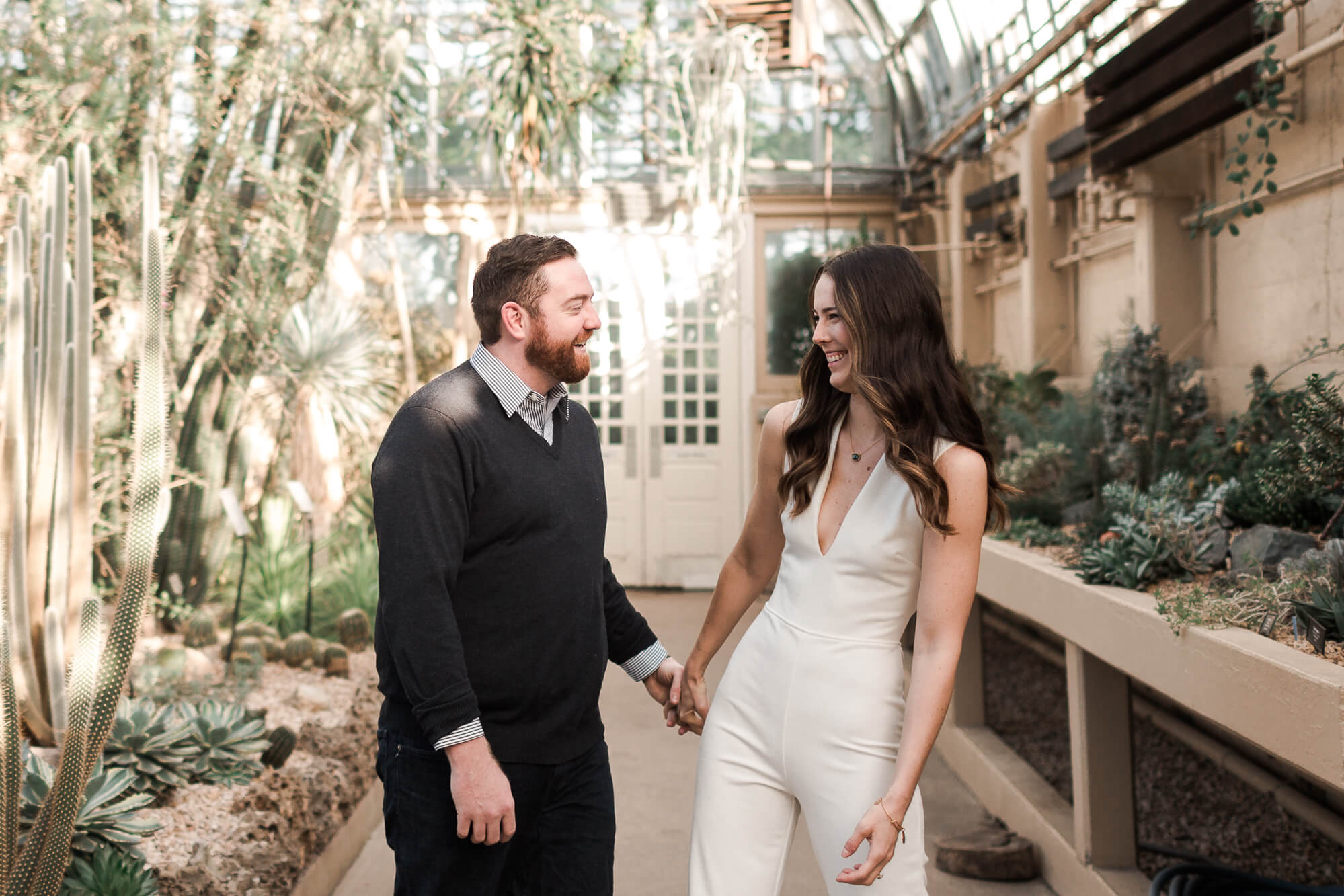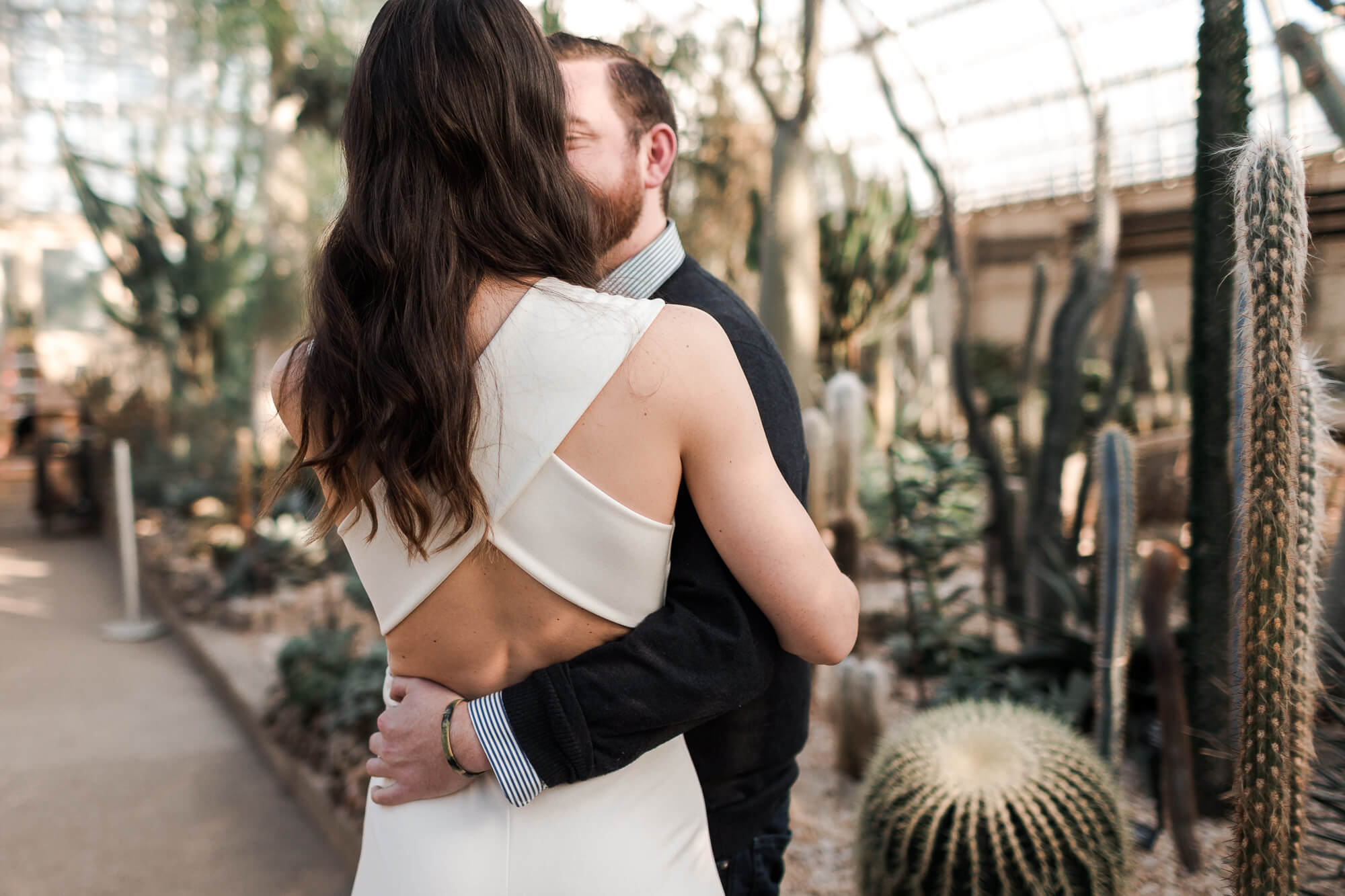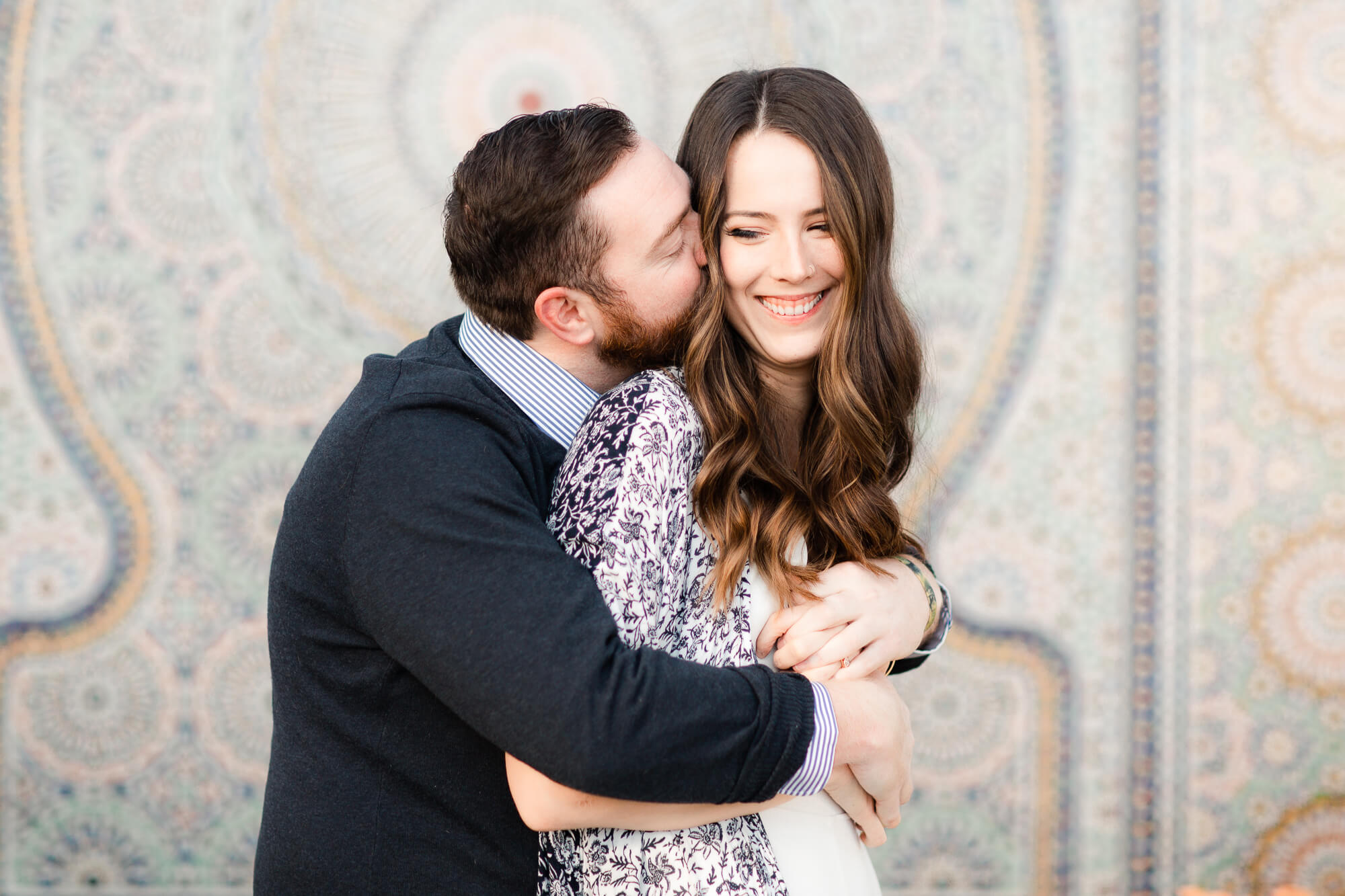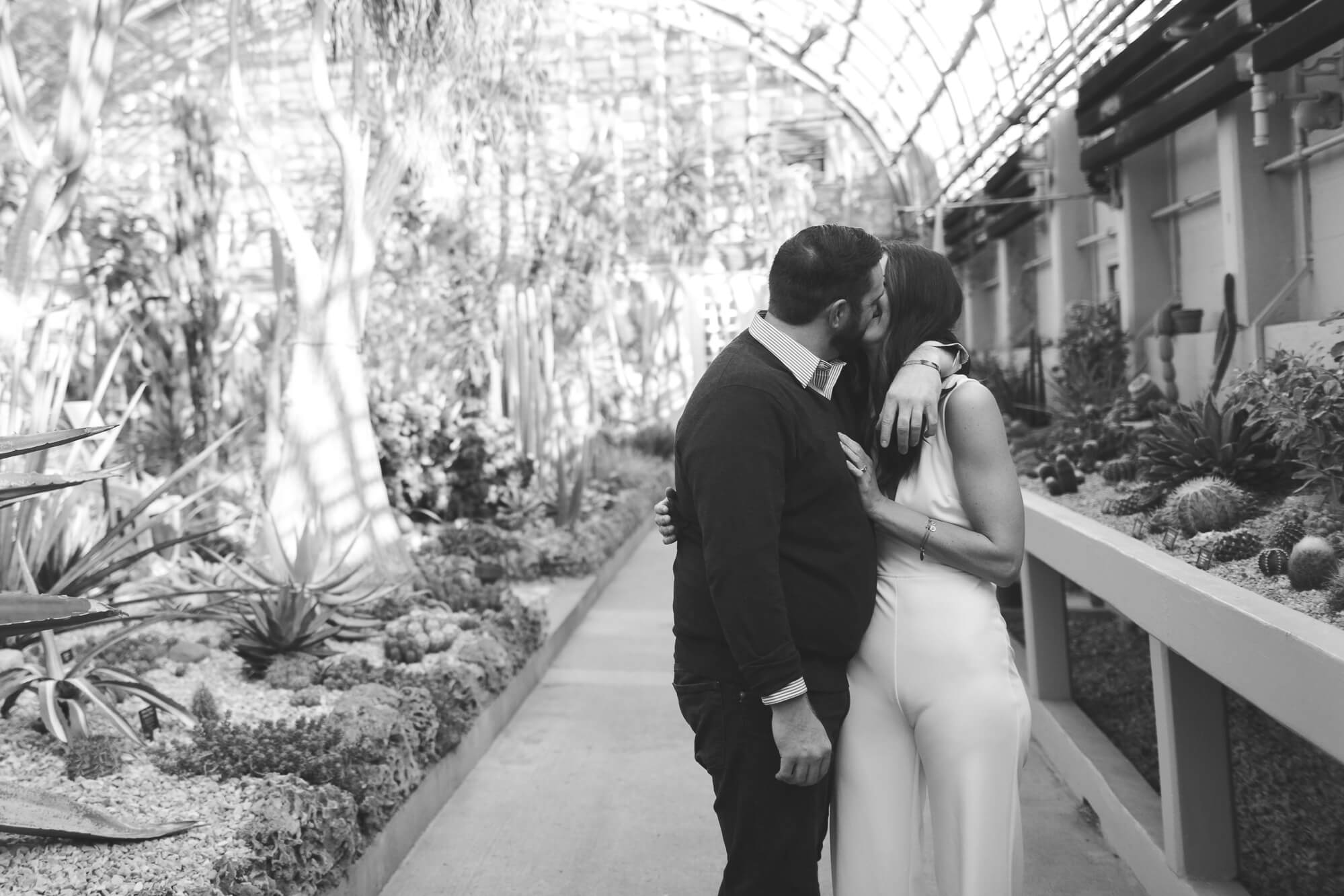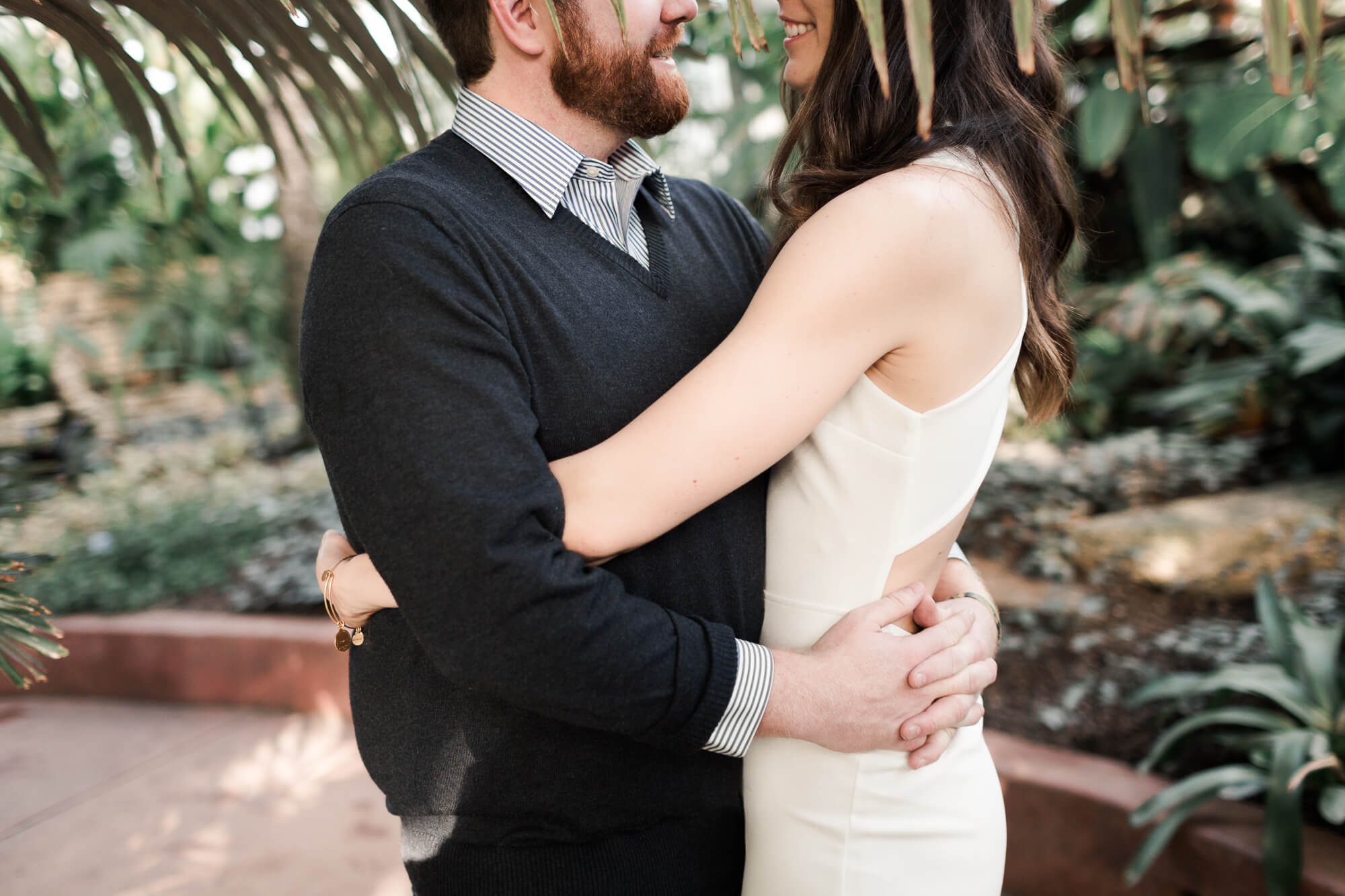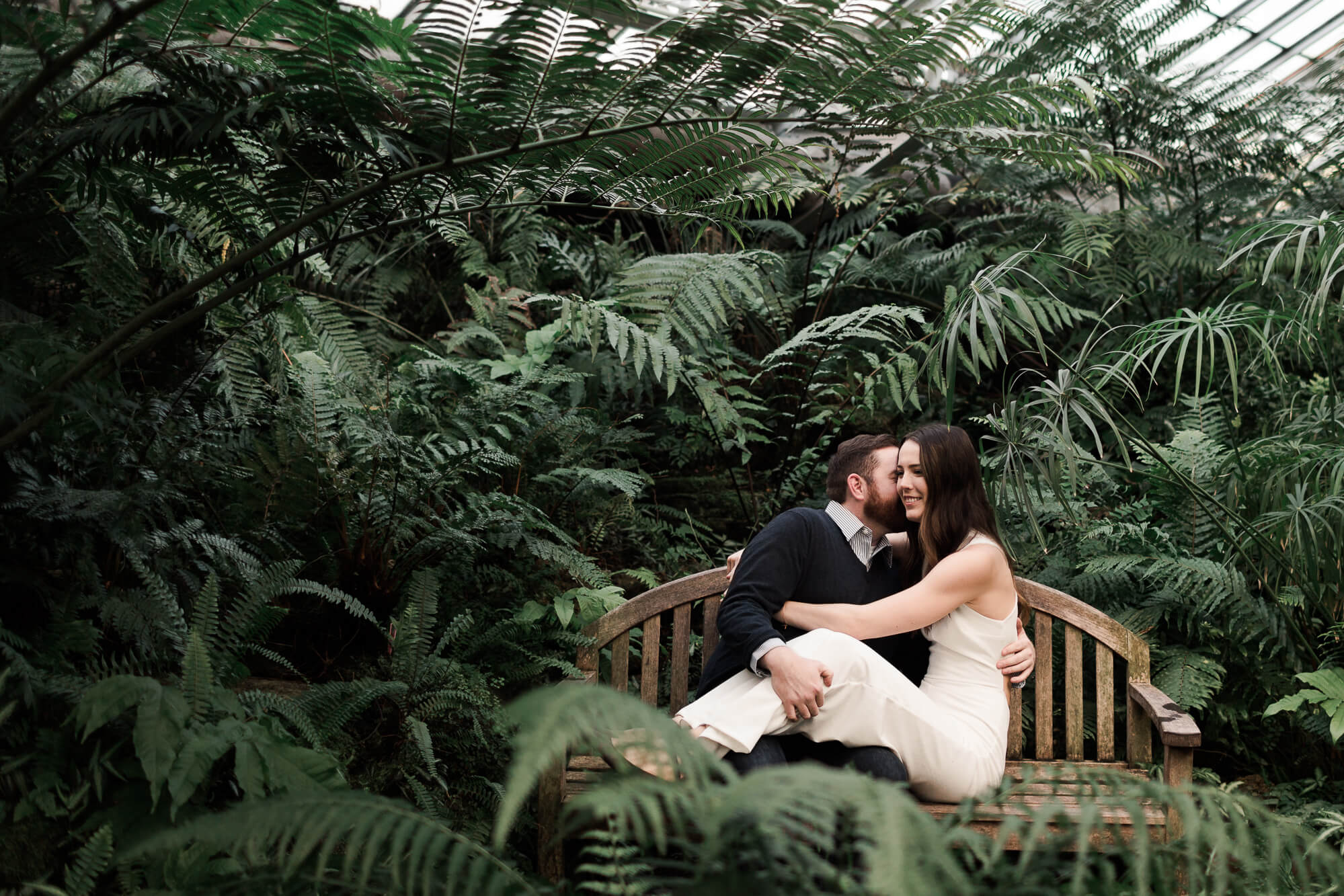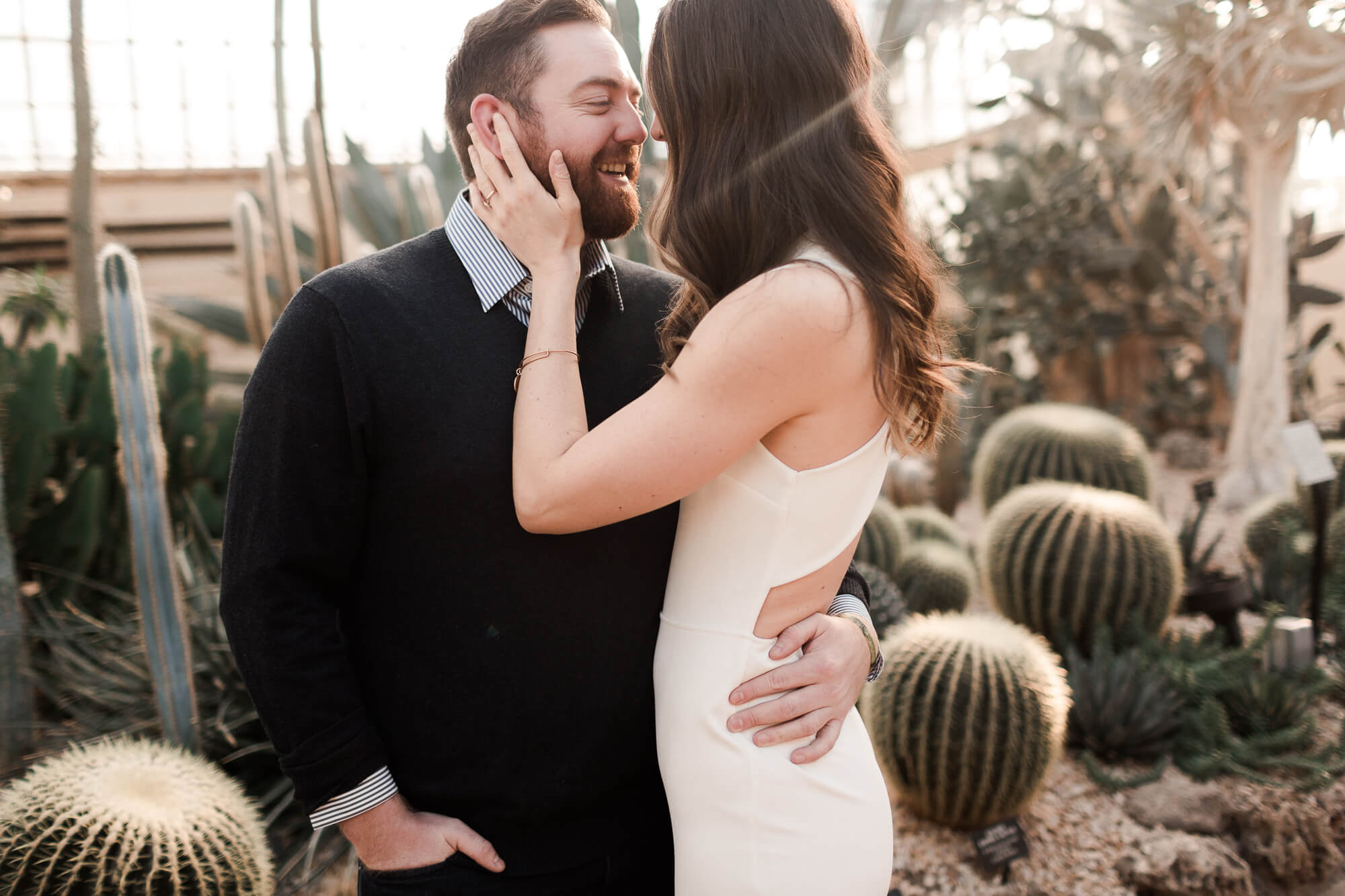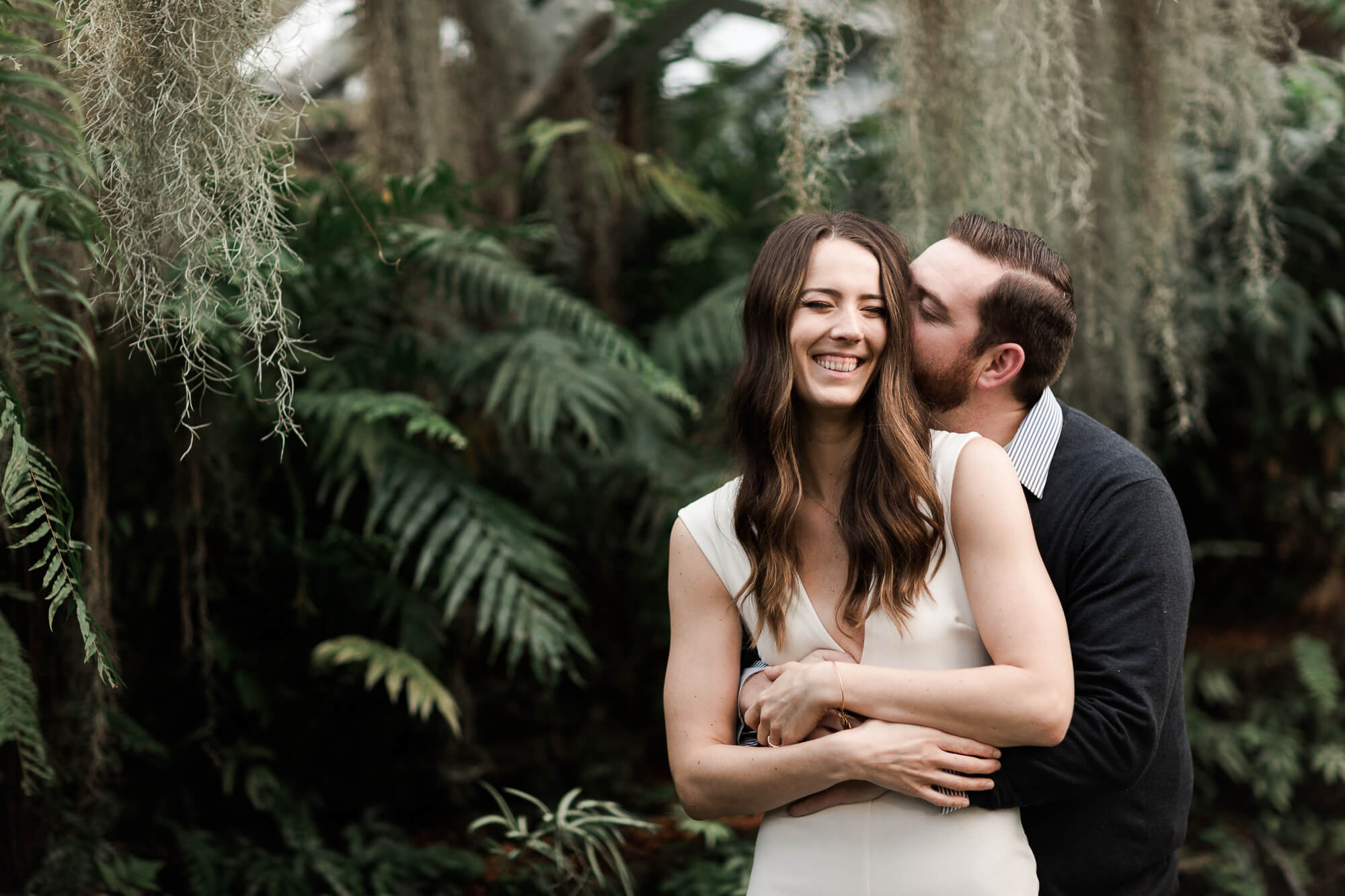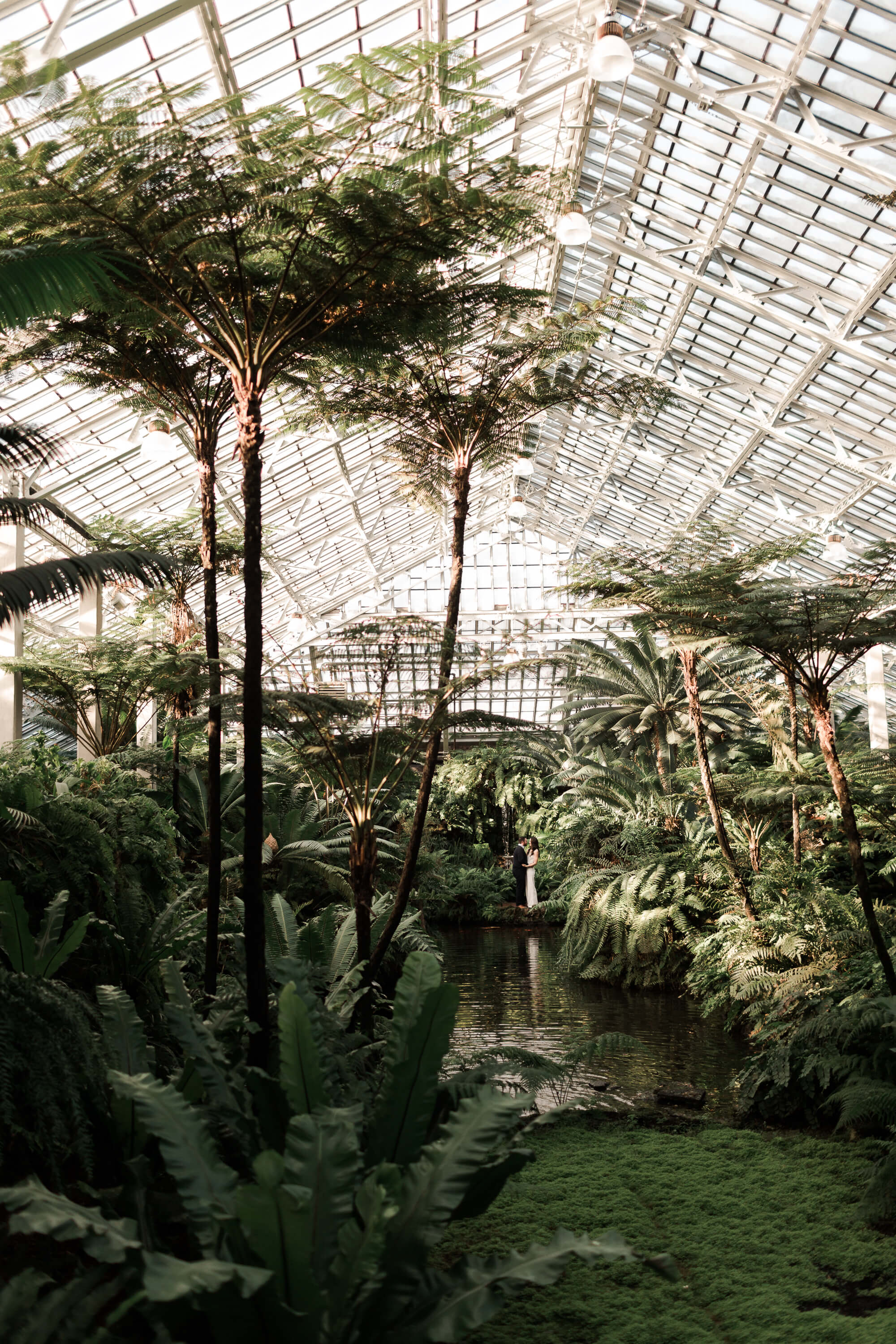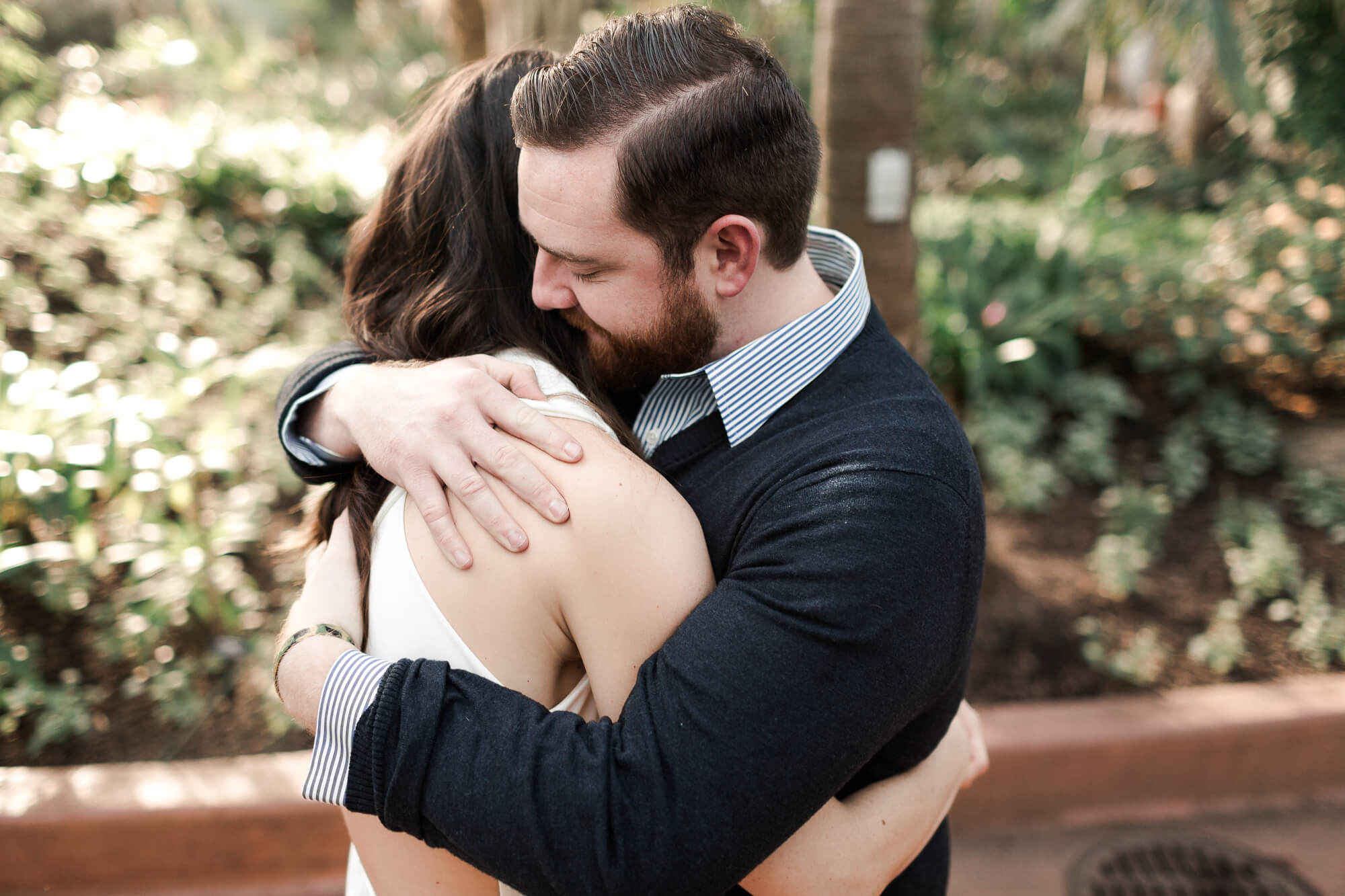 Love, love, love!