New Site Yo!
---
YOU GUYS – AIN'T SHE PRETTY?!!!
Laurie here. Boss lady behind the camera, and computer, and emails, and marketing, and scheduling, and social media, and client satisfaction, and photo editor. Woah — It has been a crazy busy climb these last 7+ years since I accidentally started elle rose photo and my career life changed, in turning totally shifting this life of mine. Since then – I've learned a whole lot (there is a bunch left to learn) and have evolved in shooting style, editing, and branding. So it has been time to update the ole site for a while now. Something that I have been working on with Ryan and the amazing team over at Second Street Creative for the last two years. And boom – here we are!
The process of getting here to a new site is always an adventure. And I could not have made it without the help of some very important people. So I am about to thank ya'll for that…
Ryan + The Second Street Team – killed it. Taking my visual imagination dreams and designing them out in front of my eyes has been so much fun. Giving me these gorgeous touch ups and adding in so many awesome new features that will kill it on your computer, your phone, your watch — it is going to look amazing all around. And I am thankful for that!! Plus, my backend approach I use to get all of this information out to you guys is glamorous. So the highest of fives on making my life easier on that end you guys. This is amazing : )
Cara from The Electric Company Creative – woah nelly. As you can tell from this post (and any other blog posts that run on, and on, and on…) it is me, Laurie typing away at my computer. But the text throughout the rest of the site – the Live In amazingness, the About information, the delightful contact + social media highlights — all Cara. She took something that I was really liking and elevated this site into something that I truly love. She paired a bunch of nonsense sentences and word bubbles over texts/emails/convos and turned it into something so beautiful – seriously I love ya girl, thank you for making this site a real dream for me, that I am even prouder of. You are pure M.A.G.I.C.
My photo girls Jenny + Nicki for countless texts/emails/screenshots/meetings to go over layout, icons, word place, gallery section images. Really anything I was second or third guessing you two set me straight. (Like they are proofing this post for me via iMessage) Thank you darlings. And Nicki — thank you for getting those gorgeous snaps of me, and Craig too I guess… You are a sunbeam of awesome behind that camera darling!!
Lauren – super awesome business savvy best friend who answers all of my questions that I have on all sides of this business that are not directly "how to work this camera" – so all of my branding second guesses, layouts, marketing ideas, business fears, social media plans, email wording, client relation possibilities… really all of it. Thanks for being a kick ass boss lady friend. #whoruntheworld
Anna – the greatest wedding planner partner one can ask for. Having the events side of thing grow with you at the helm has been so much fun, and I have had a great time watching you rock each event from the start. Thanks for taking that idea and running with it – you.da.best.
Craig – husband. Thanks for getting in front of the camera with me when I "ask" you to every year. You lack of knowledge of anything that is not directly related to your field is hilarious, and not helpful at all when it comes to website updates. But I love you to the moon for being the ying to my yang. XOXO
All of my super incredible elle rose couples, families, babies, mommas, dads, bridal parties, boudoir babes — YOU GUYS MAKE THIS POSSIBLE. And I will be forever grateful for that. Thank you for trusting me to capture your memories. For inspiring me out of my comfort zones with new locations, new faces, taking your vision out in front of camera is so much fun. Thank you for the social media love + support, for sharing your photos with that #ellerosephoto @ellerosephoto kind of love – it means a whole lot. The hardest part of this entire process is taking the million photos I've snapped in the last few years and get them into the new site. I want all of your faces on there… it would just never ever upload because there are so many wonderful faces to share! So to wrap this up….

For your trust, love, support and loyalty. I have the world's greatest clients – and none of this dream would be possible without you. Thank you for inspiring this redesign and helping me curate my vision for the site from our time together.
Lots of love + gratitude,
Laurie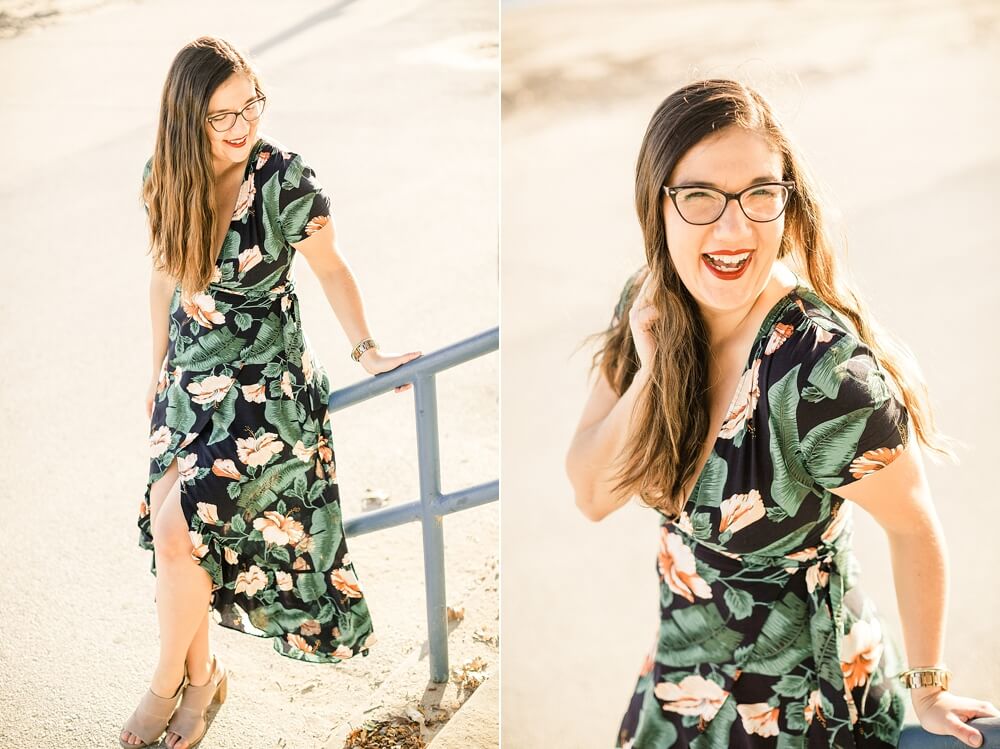 Glamour shots of me by the amazing Nicki Defilippis , thanks darling!